As you can imagine, I've driven a huge variety of cars in the line of duty, and I've enjoyed pretty much all of them in different ways. But when I was ready for a change of car seven years ago there was only one choice to blow my life savings on – a Jaguar E-type Series 1 fixed head coupé. Its combination of breathtaking looks, heart-pumping performance and brain-tickling mechanical design had me hopelessly under its spell. Countless road trips, events – and yes, hours spent in the garage – later, I'm still besotted.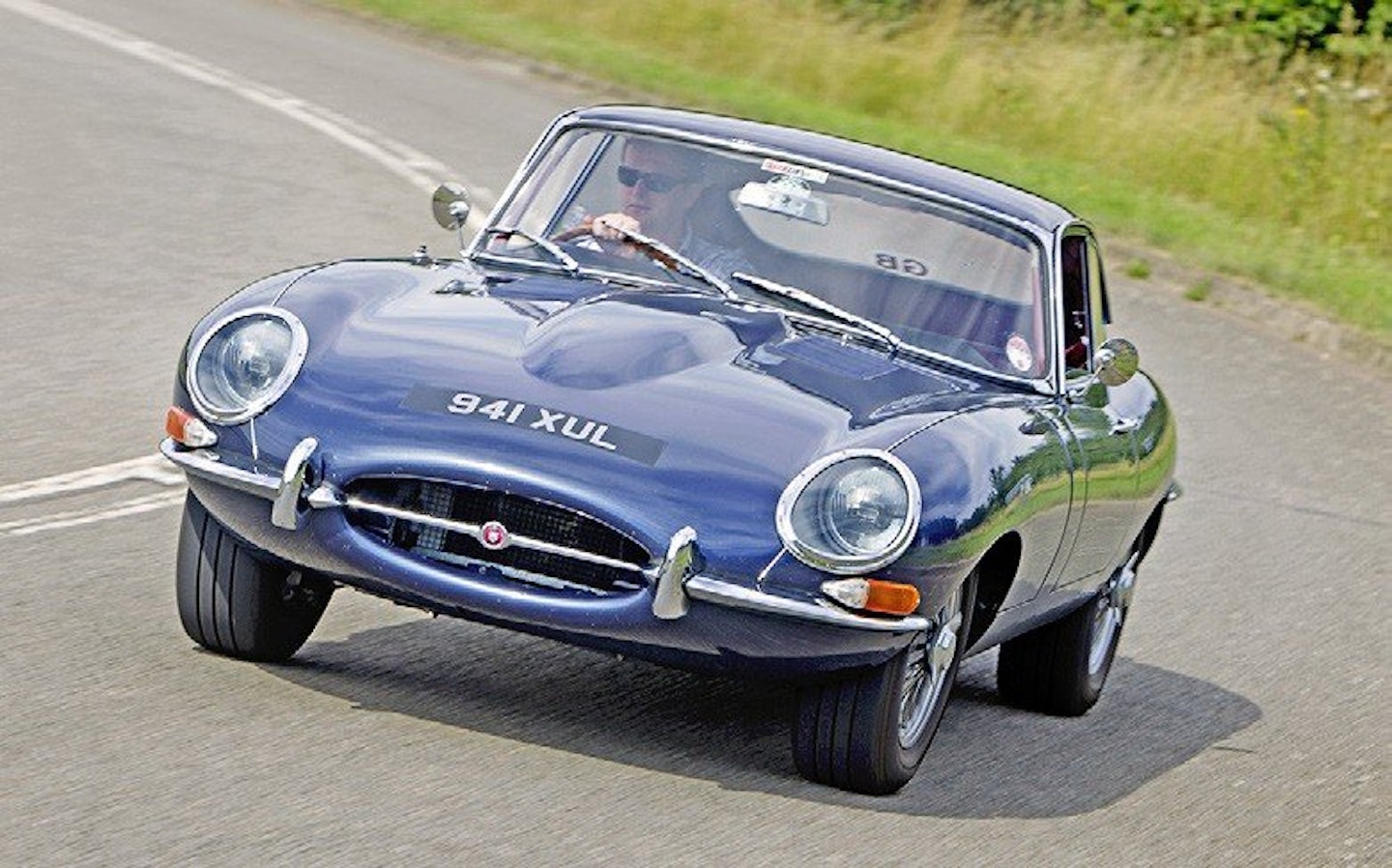 There really is nothing quite like this very British icon, created by a company and a country at the height of its pomp. Its powers of seduction had stars of film, sport and music begging Jaguar boss Sir William Lyons for the chance to jump the queue of eager buyers. And 55 years later the E-type effect is undiminished – I can barely stop for petrol without someone paying the car a compliment, sharing their own E-type anecdote or, if they're under a certain age, bounding over to ask if they can take a photograph with their phone camera.
Classic Cars magazine has featured countless E-types in its 50-year history, from the earliest surviving development car to the rare aluminium Lightweight racers, and we've covered some fascinating stories including trans-European adventures, a twin test with an ex-Le Mans D-type race car, the remarkable life story of a Series 2 in the words and pictures of each owner, restorations, celebrity owners, great discoveries and more. It was all just sitting there, deep in our archive, gathering dust like a long-forgotten classic in a darkened barn.
Dragging open those old filing cabinet drawers and rediscovering our best E-type stories has been huge fun, and bringing our favourites back to life to create this compilation feels like the completion of a restoration project. I hope that you enjoy reading this book as much as we've enjoyed putting it together, but I must add that it comes with a health warning – these beguiling cars can prove highly addictive.
Phil Bell, group editor 
Classic Cars
To read Best of Classic Cars On Jaguar E-type, become a Classic Cars VIP Member from just £7.99 per month.
Want more great content? Check out our other 'Best of' collections on 1970 - 1990 Ferraris and the Porsche 911.