Ferrari's belated adoption of a rear mid-engined layout for its flagship supercar in 1973 defined a new era for the Maranello company, one celebrated by this compilation of the greatest cars we've featured from the Seventies to the Nineties. Of course, for all its virtues of race-car-like engine design and mechanical layout, the 365 GT4 Berlinetta Boxer didn't signal the end of the front-engined grand tourer upon which Ferrari built its reputation, as the 456 and 550 would demonstrate.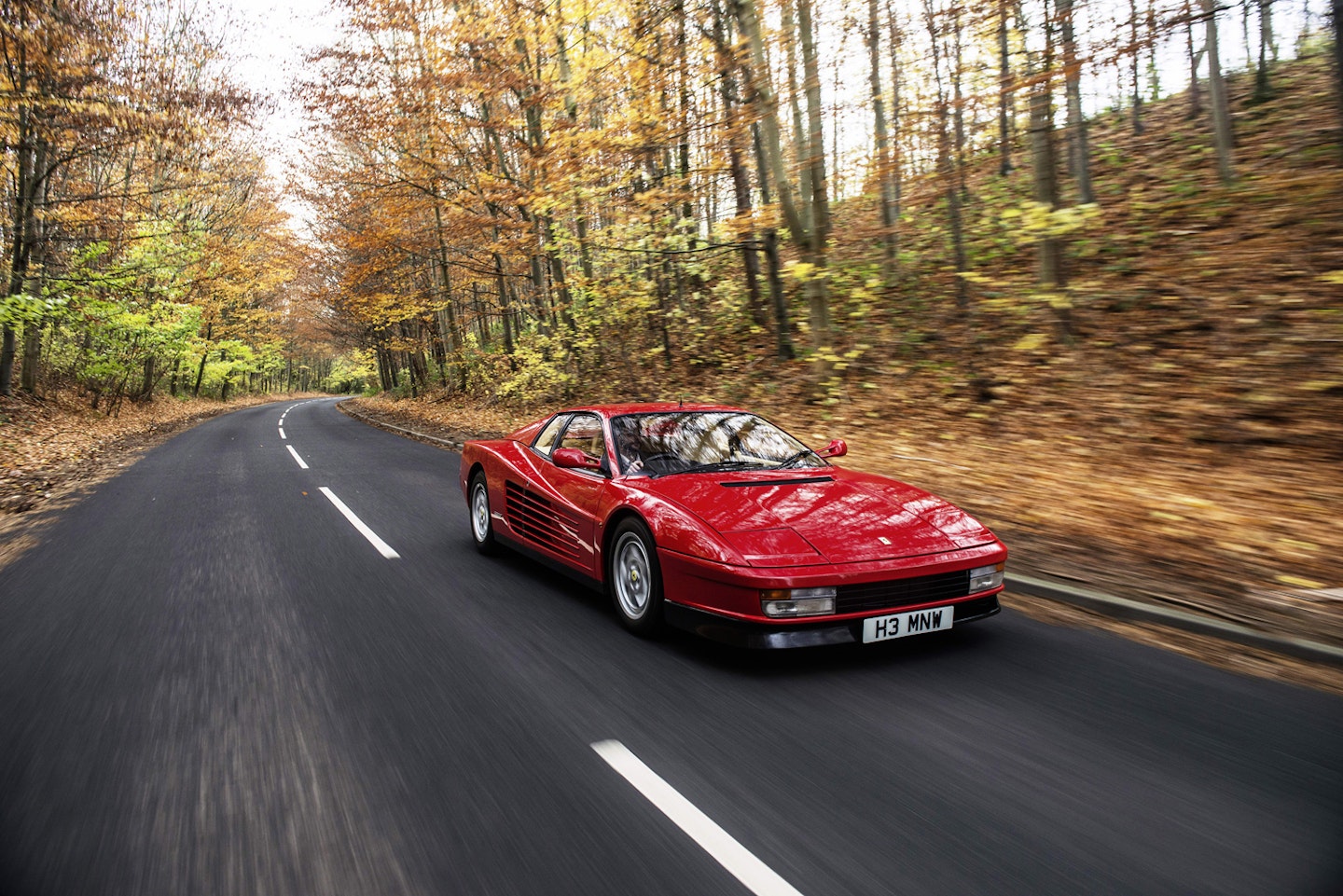 This was a hugely important era for Ferrari as it transitioned from making a few hundred examples of each model to turning them out by the thousand. But volume production failed to dilute what made the cars with the Prancing Horse so special.
Take the 208 and 308, first with radical Bertone styling then later with classically voluptuous lines by Pininfarina, this line did more to popularise the marque than any other, bringing the mid-engined Dino V6 idea into the Seventies with an extra couple of cylinders and an armful of practical usability. With a modest 160-230bhp they appeared short on bar-room boastable vital statistics, but for anyone who enjoyed driving, the Ferrari magic bubbled vigorously through the steering wheel, pedals and seat of their pants. I still smile when I remember by first drive in a 308 GTB, and can still feel the joy from every time I asked it to dive from one challenging bend into the next.
Memories of driving an F40 bring out more extreme emotions, and just writing this has sent a tingle through my body that started somewhere down the nape of my neck. That searingly-hot day in southern California back in 2000 will be burned into my memory chip for the rest of my days. Before or since I've never experienced such pure and communicative steering, such immediacy of chassis response and such kidney-squashing acceleration. But above the visceral thrill of it, it was that purity of design philosophy and race-car minimalism that left me feeling that this was by far the greatest road-going distillation of what Ferrari means since the 250 GTO of 1962.
So I hope you enjoy getting to know the greatest classic Ferraris of the modern era. We've certainly had a great time finding out on your behalf.
Phil Bell,
Group editor 
Classic Cars
To read Best of Classic Cars on Ferrari 1970s – 1990s, become a Classic Cars VIP Member from just £7.99 per month
British cars more your style? Check out our other 'Best of' collections on Porsche 911 and the Jaguar E-type.