Preview the March 2023 edition of Classic Cars.
See an article you like? Click on the link to be directed to our NEW Members-only app/website and read the March 2023 issue of Classic Cars from just 99p!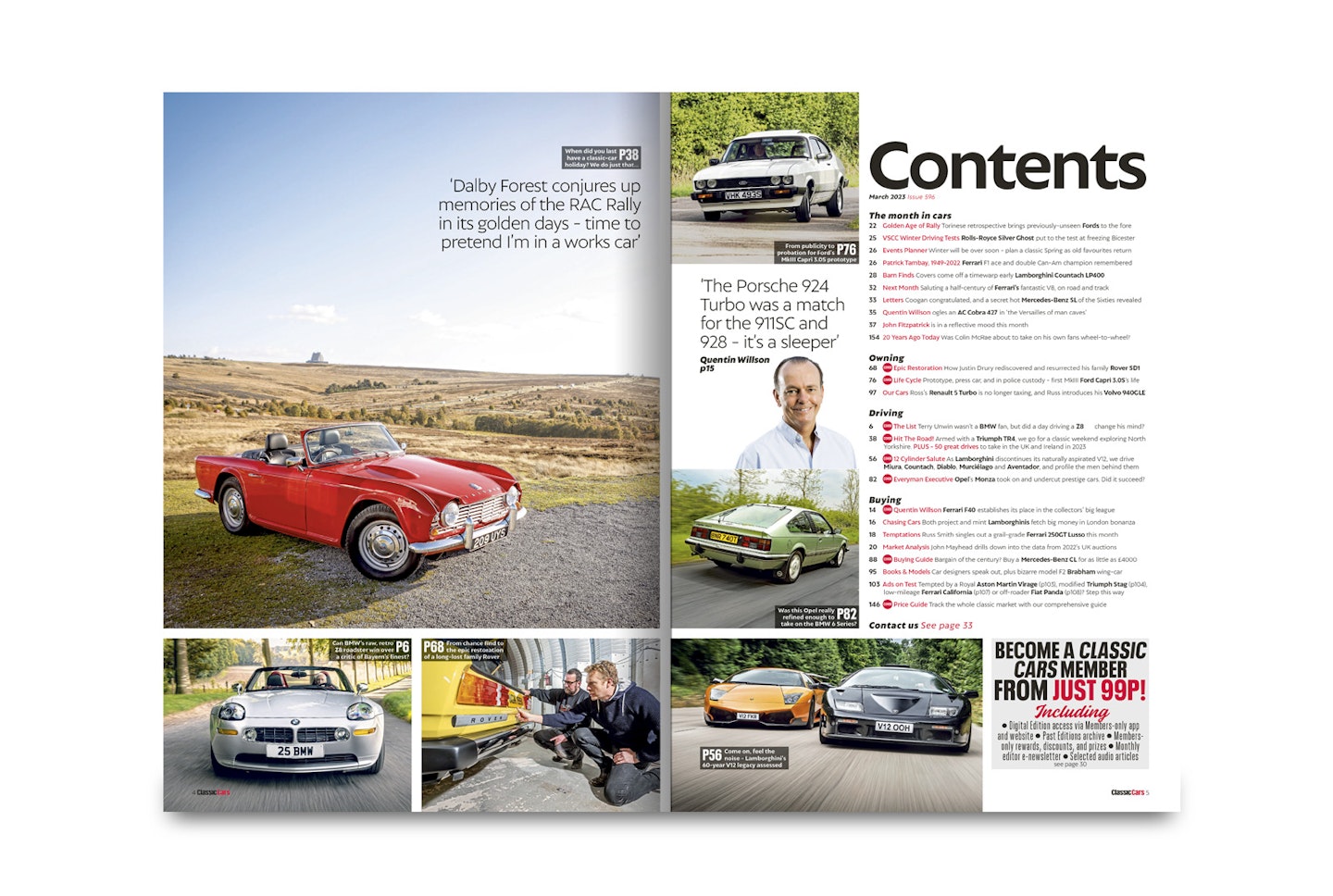 Driving
6 The List Terry Unwin wasn't a BMW fan, but did a day driving a Z8 change his mind?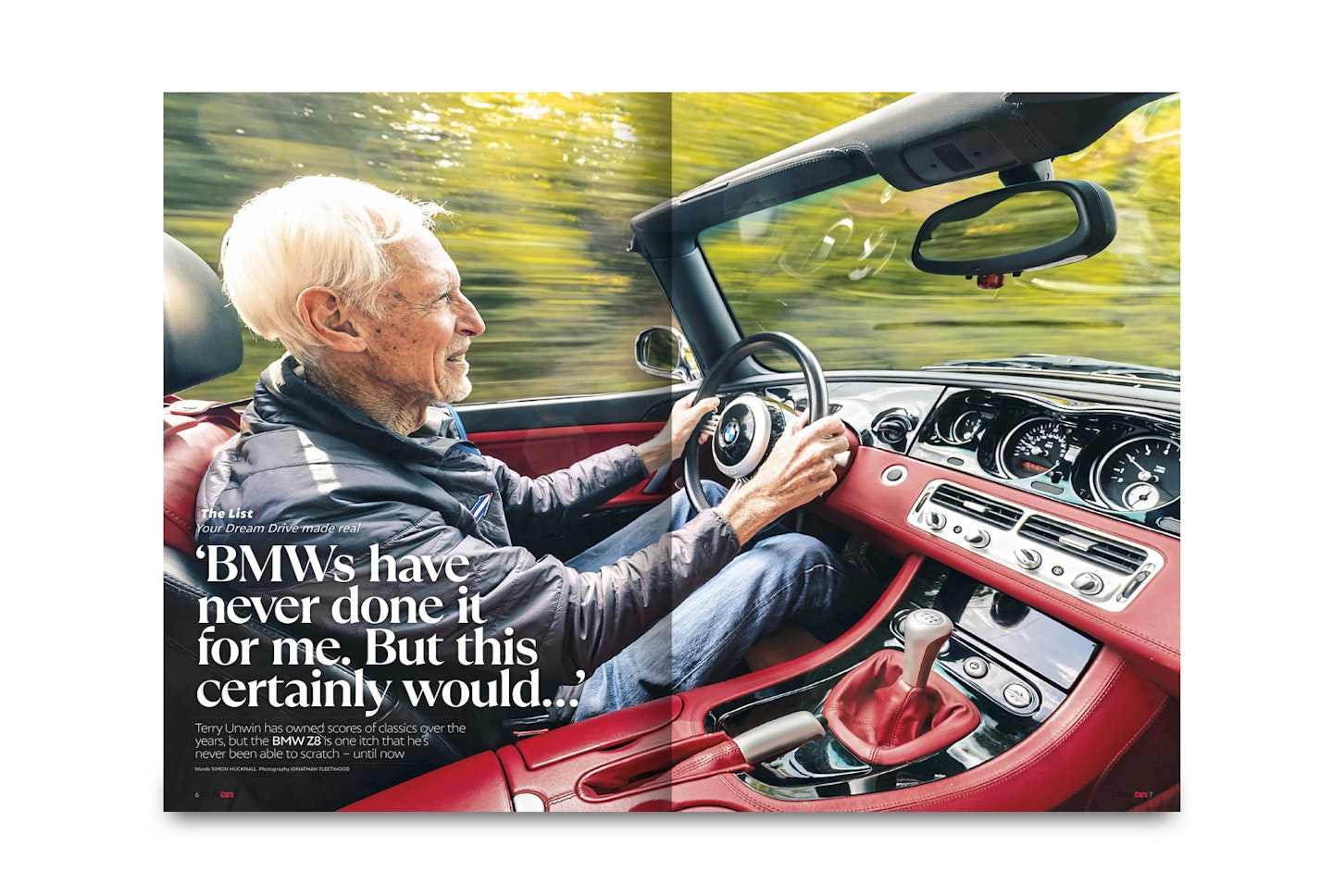 38 Hit The Road! Armed with a Triumph TR4, we go for a classic weekend exploring North Yorkshire. PLUS - 50 great drives to take in the UK and Ireland in 2023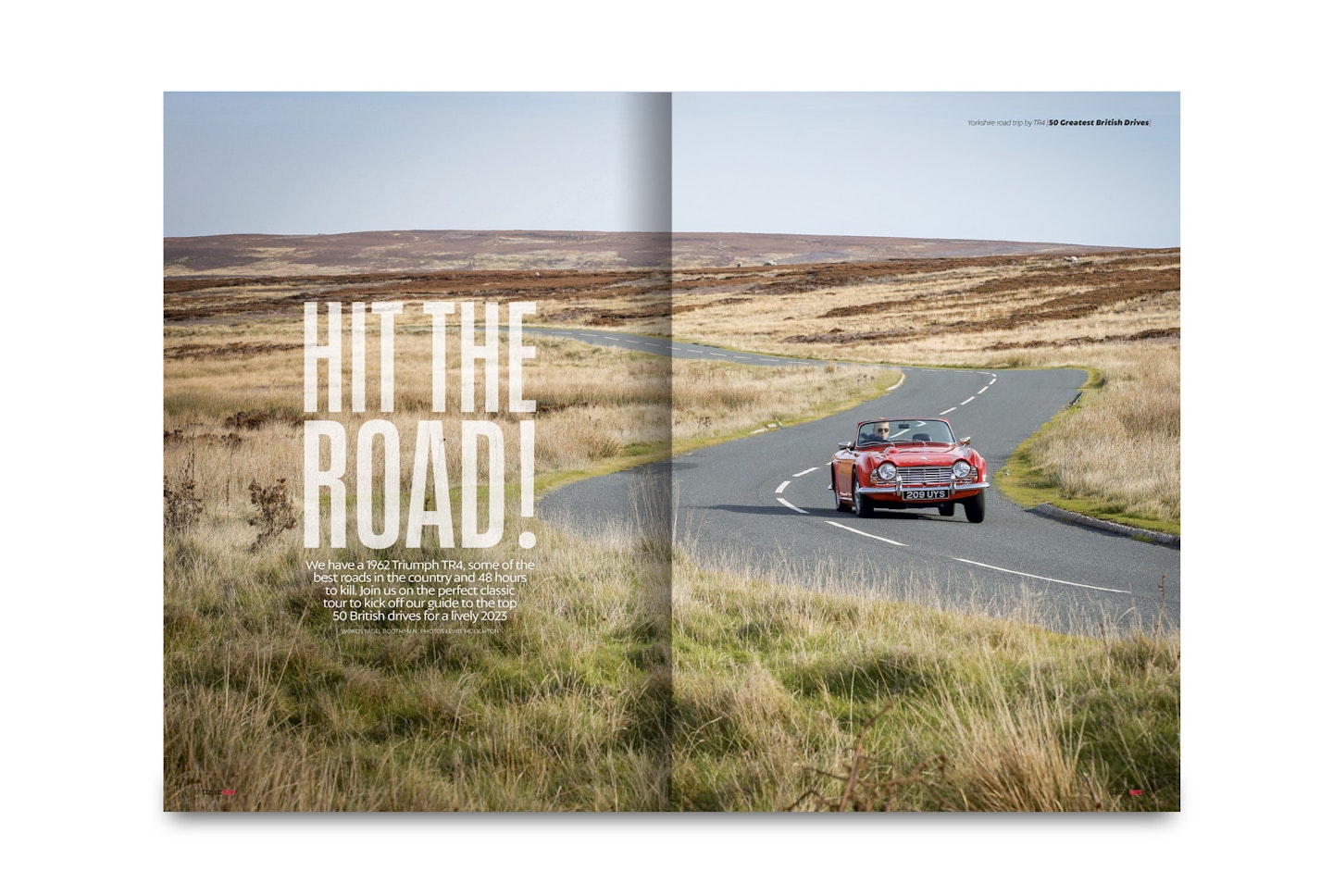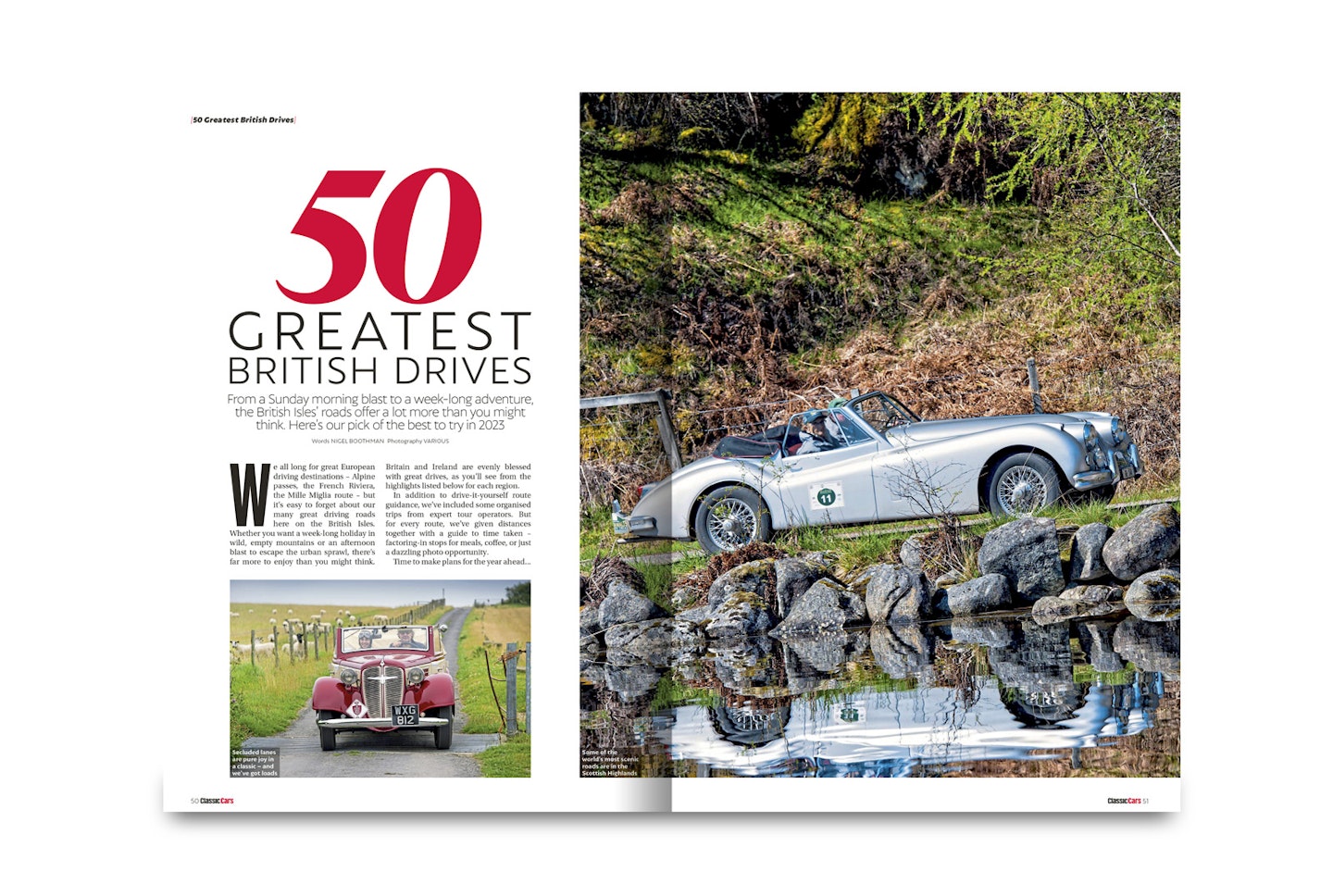 56 12 Cylinder Salute As Lamborghini discontinues its naturally aspirated V12, we drive Miura, Countach, Diablo, Murciélago and Aventador, and profile the men behind them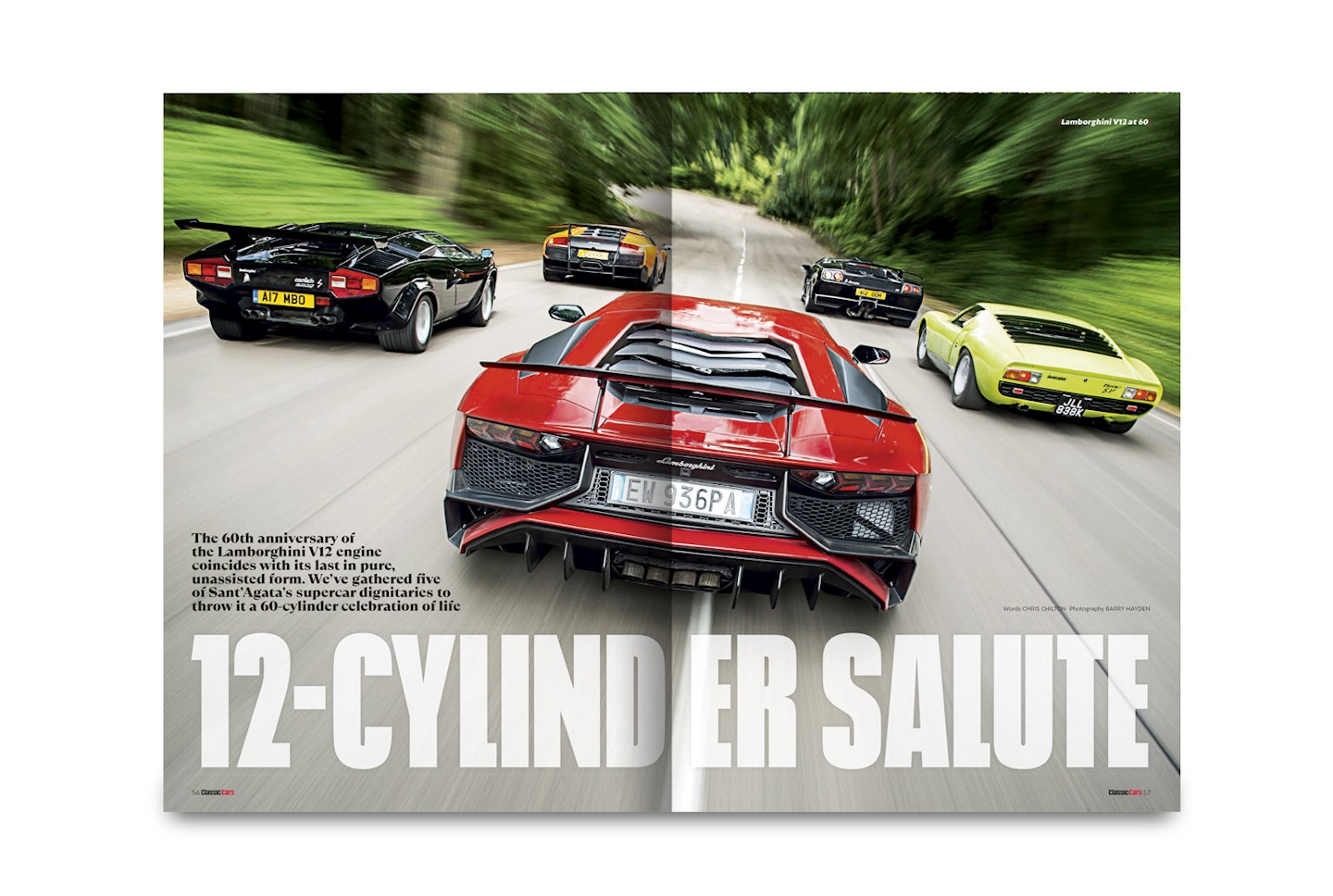 82 Everyman ExecutiveOpel's Monza took on and undercut prestige cars. Did it succeed?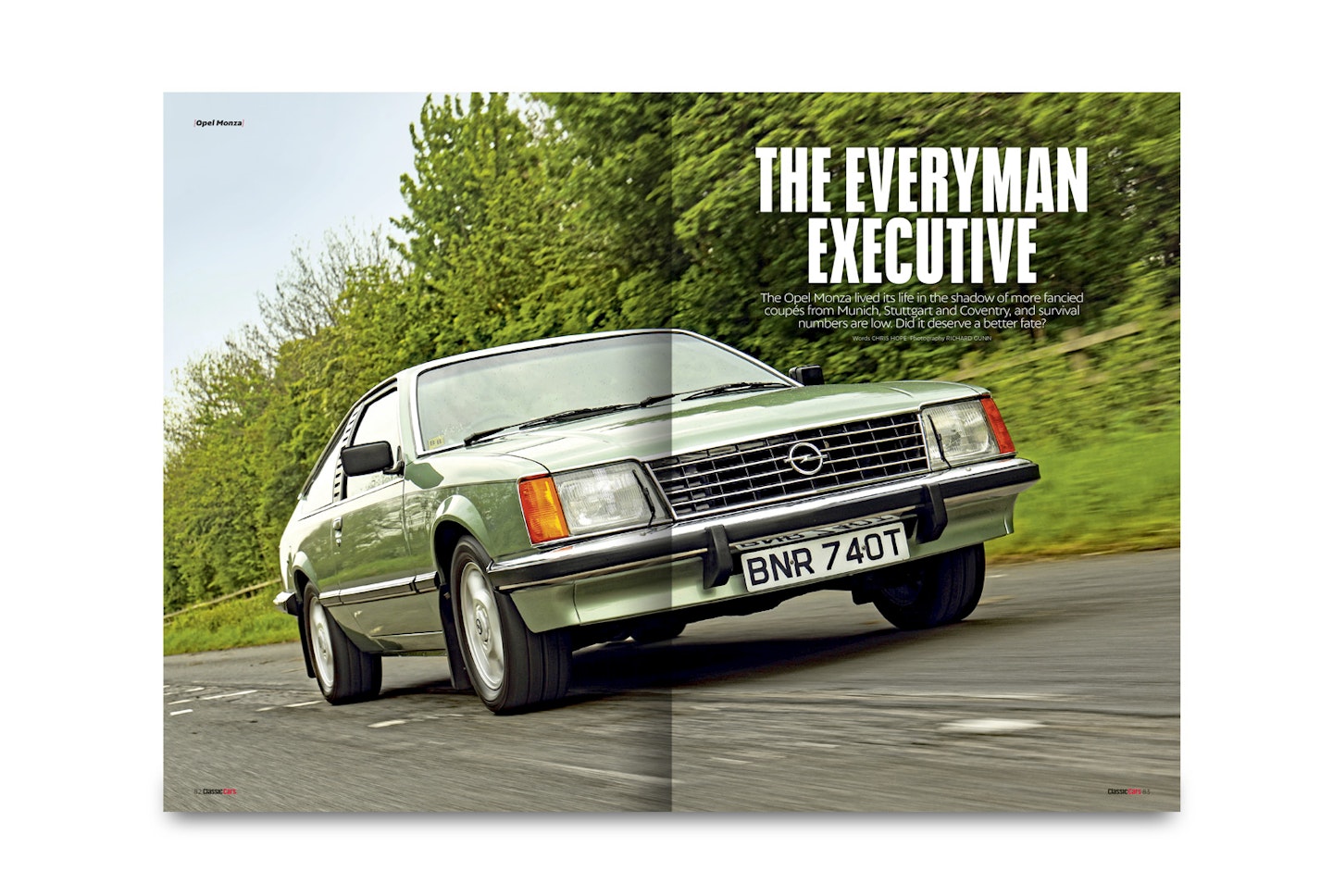 Owning
68 Epic Restoration How Justin Drury rediscovered and resurrected his family Rover SD1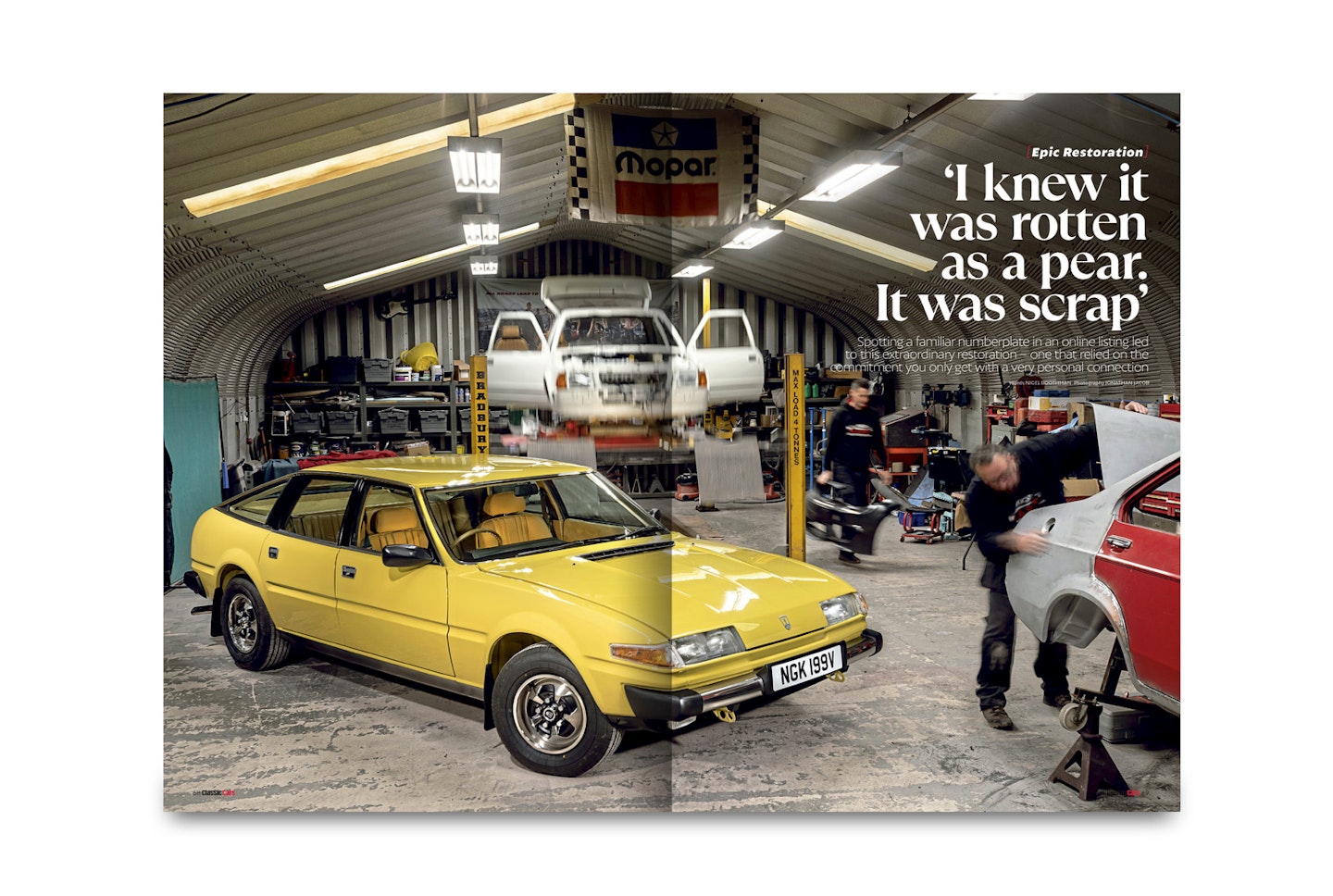 76 Life Cycle Prototype, press car, and in police custody - first MkIII Ford Capri 3.0S's life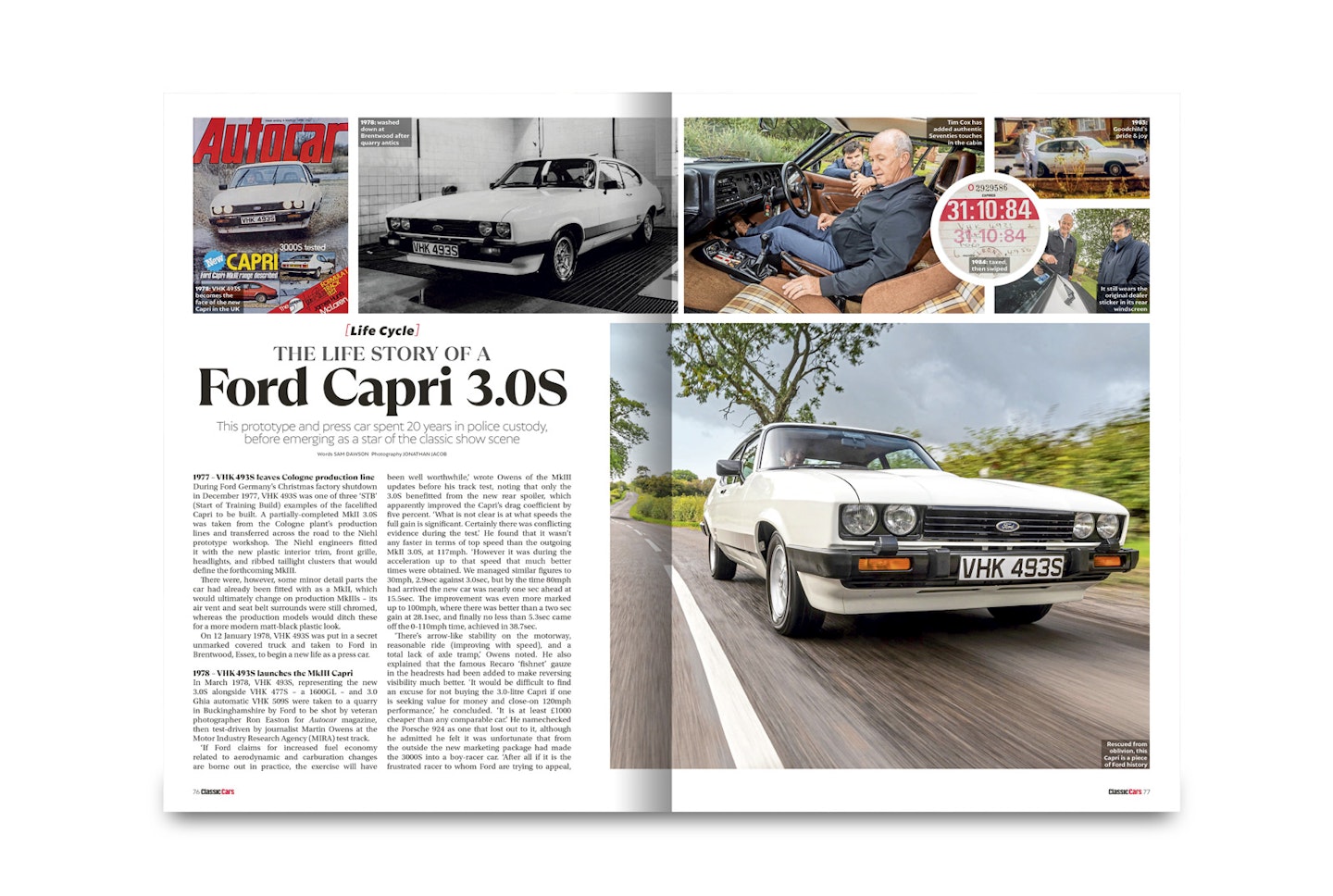 97 Our CarsRoss's Renault 5 Turbo is no longer taxing, and Russ introduces his Volvo 940GLE
Buying
14 Quentin Willson Ferrari F40 establishes its place in the collectors' big league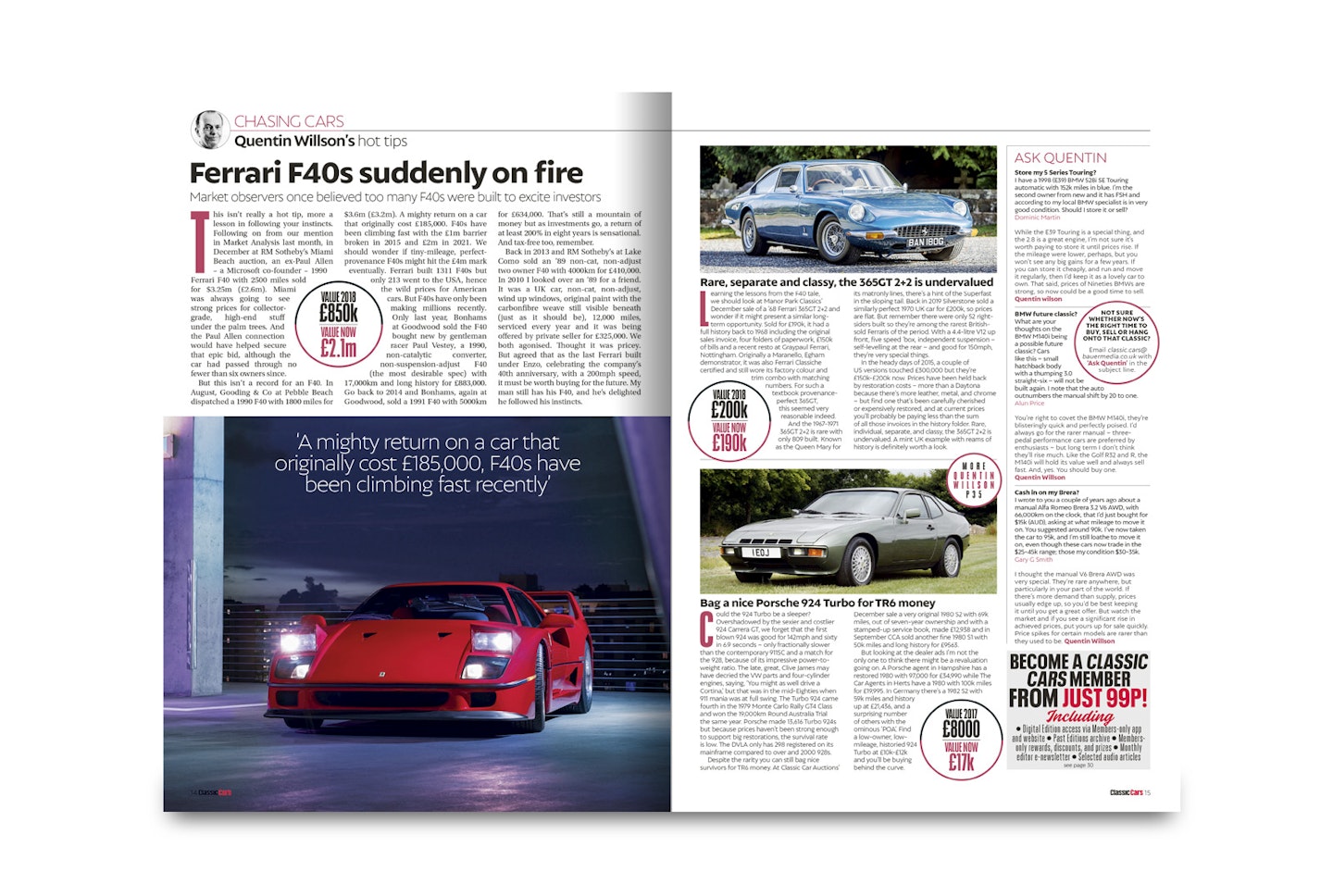 16 Chasing Cars Both project and mint Lamborghinis fetch big money in London bonanza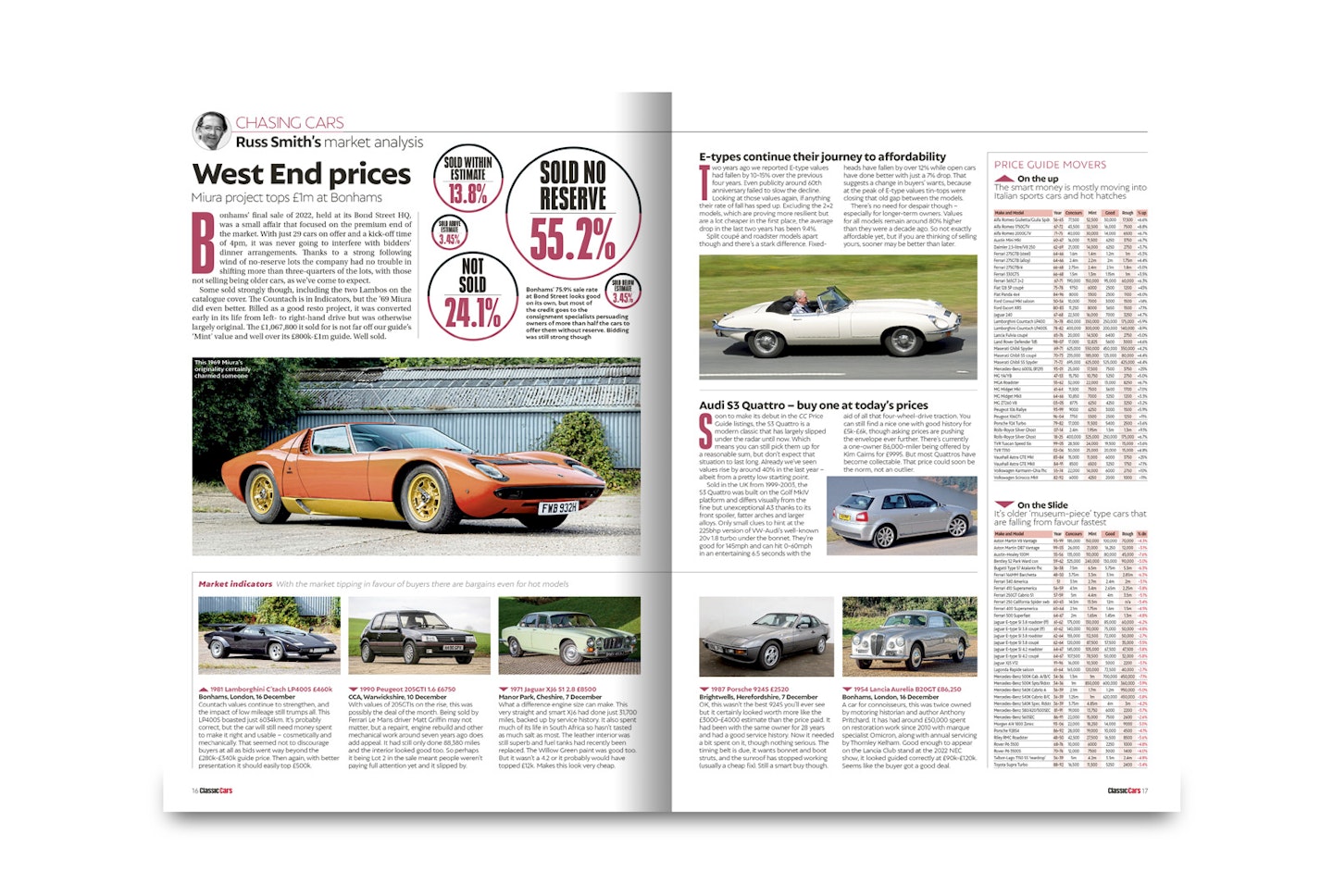 18 Temptations Russ Smith singles out a grail-grade Ferrari 250GT Lusso this month
20 Market AnalysisJohn Mayhead drills down into the data from 2022's UK auctions
88 Buying Guide Bargain of the century? Buy a Mercedes-Benz CL for as little as £4000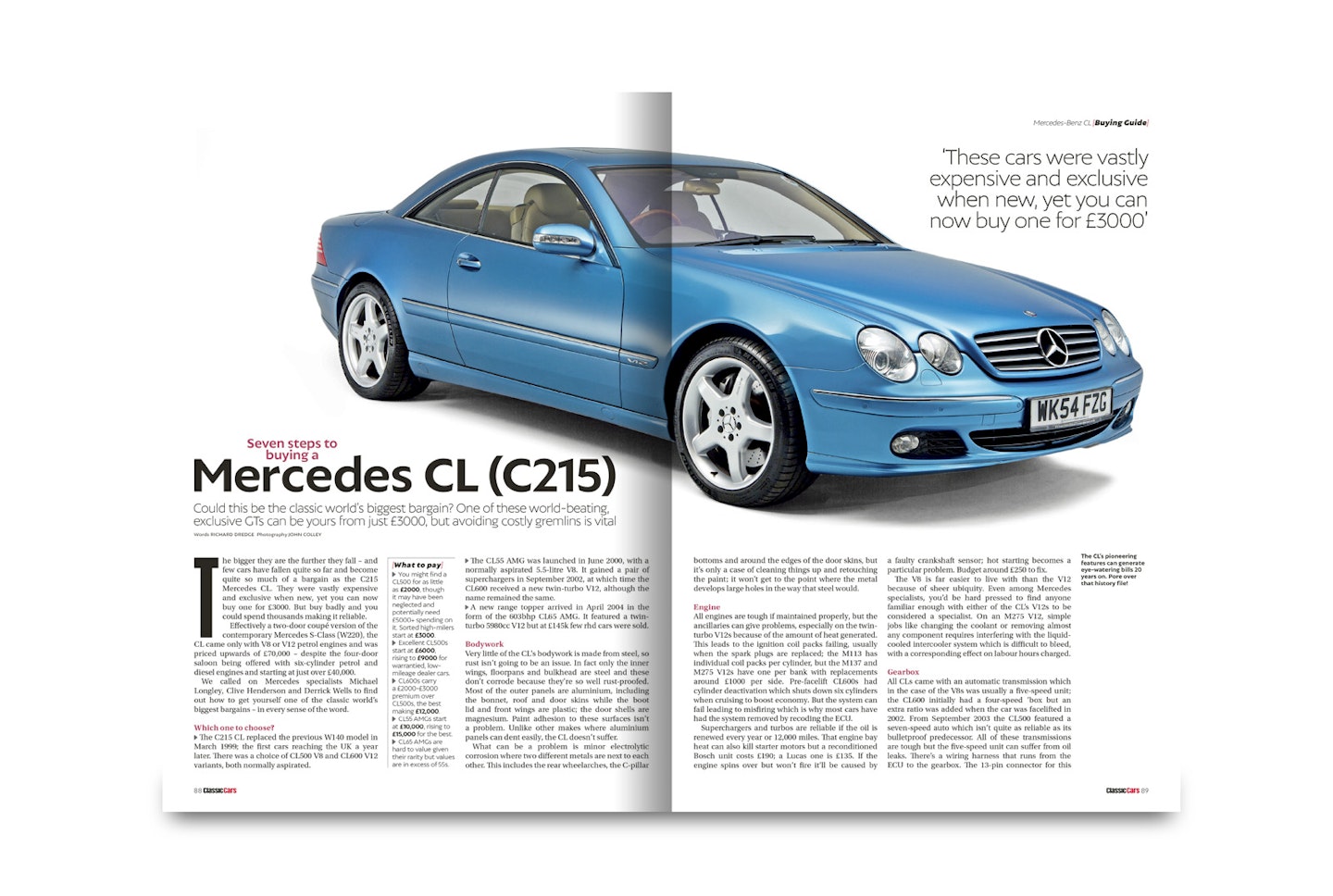 95 Books & Models Car designers speak out, plus bizarre model F2 Brabham wing-car
103 Ads on Test Tempted by a Royal Aston Martin Virage(p103), modified Triumph Stag(p104), low-mileage Ferrari California (p107) or off-roader Fiat Panda (p108)? Step this way
146 Price GuideTrack the whole classic market with our comprehensive guide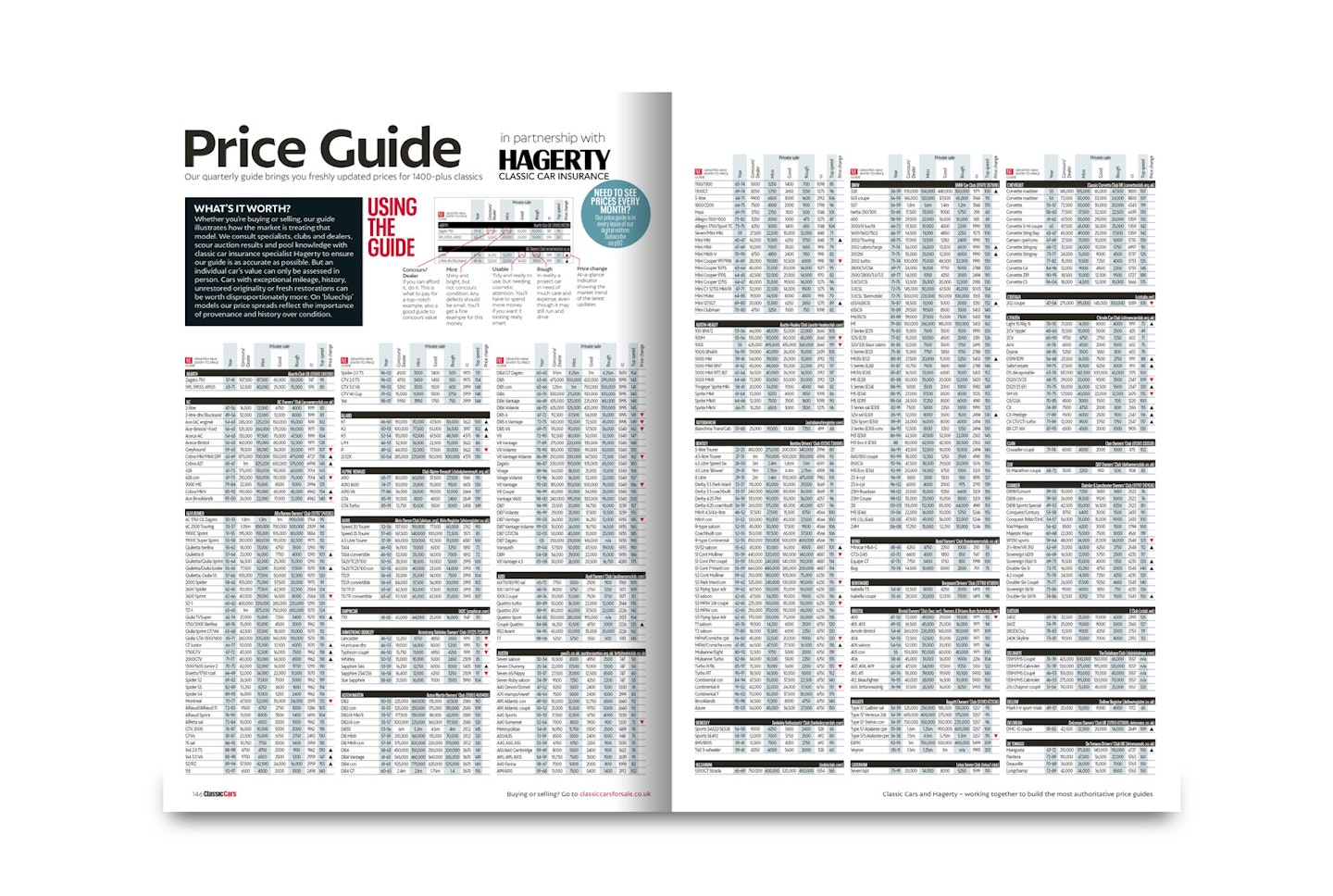 The month in cars
22 Golden Age of RallyTorinese retrospective brings previously-unseen Fords to the fore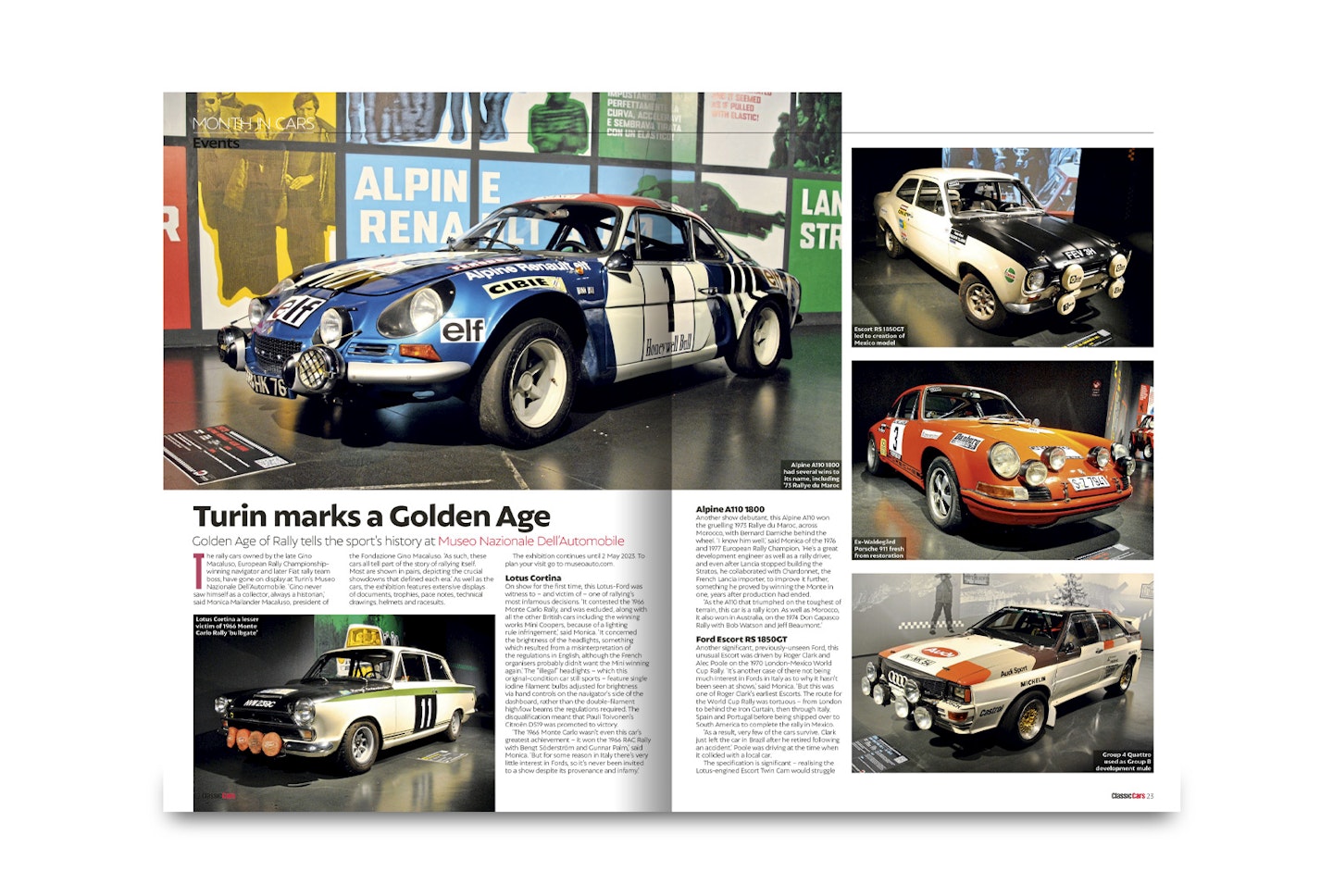 25 VSCC Winter Driving TestsRolls-Royce Silver Ghost put to the test at freezing Bicester
26 Events Planner Winterwill be over soon - plan a classic Spring as old favourites return
26 Patrick Tambay, 1949-2022 Ferrari F1 ace and double Can-Am champion remembered
28 Barn Finds Covers come off a timewarp early Lamborghini Countach LP400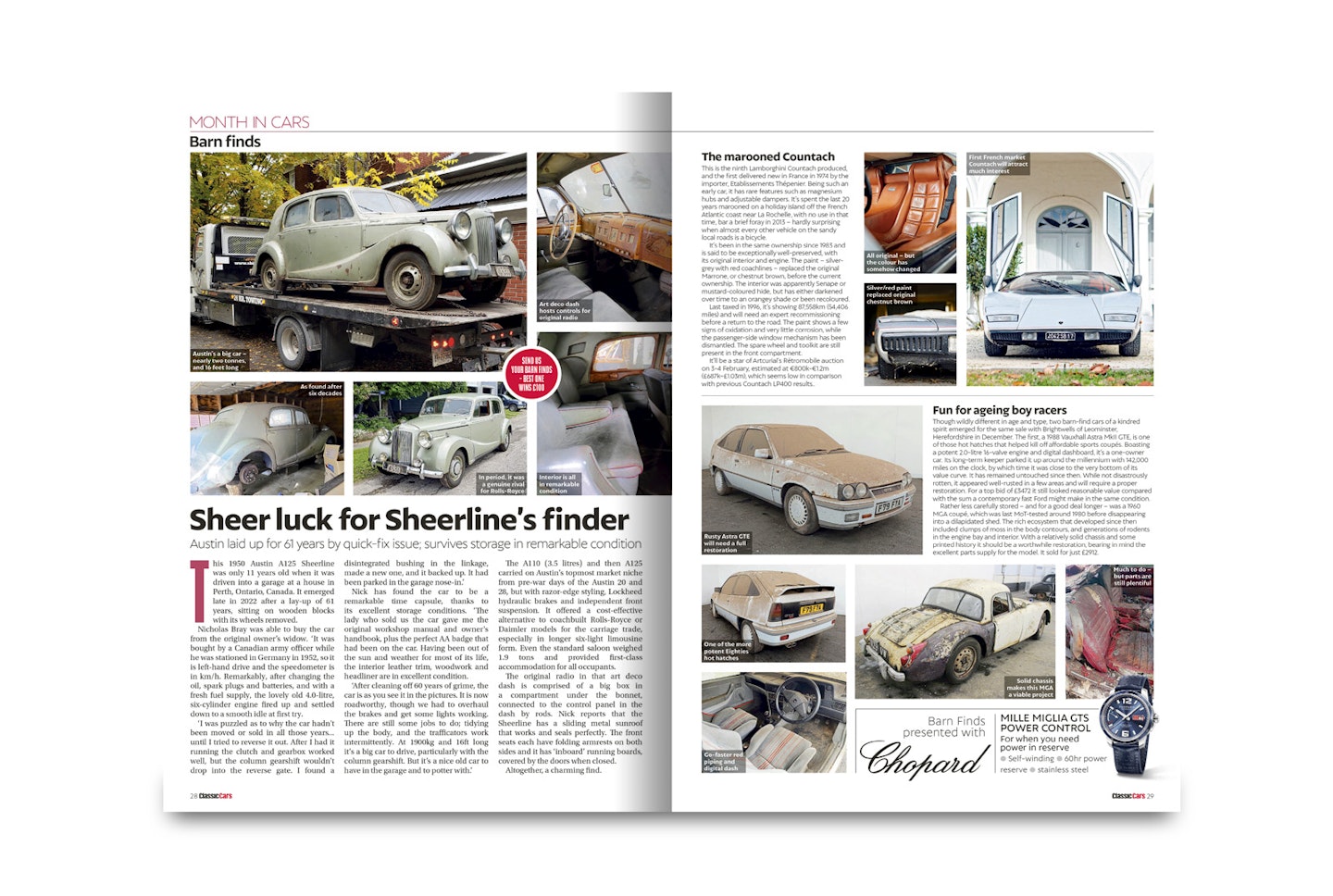 32 Next Month Saluting a half-century of Ferrari's fantastic V8, on road and track
33 Letters Coogan congratulated, and a secret hot Mercedes-Benz SL of the Sixties revealed
35 Quentin Willsonogles an AC Cobra 427 in 'the Versailles of man caves'
37 John Fitzpatrick is in a reflective mood this month
154 20 Years Ago Today Was Colin McRae about to take on his own fans wheel-to-wheel?
Become a Member today and you'll never miss an issue, PLUS you'll get access to Members-only content and rewards on the Classic Cars Member's app and website. Try our digital membership today for only 99p!