This Ford Capri prototype and press car spent 20 years in police custody, before emerging as a star of the classic show scene.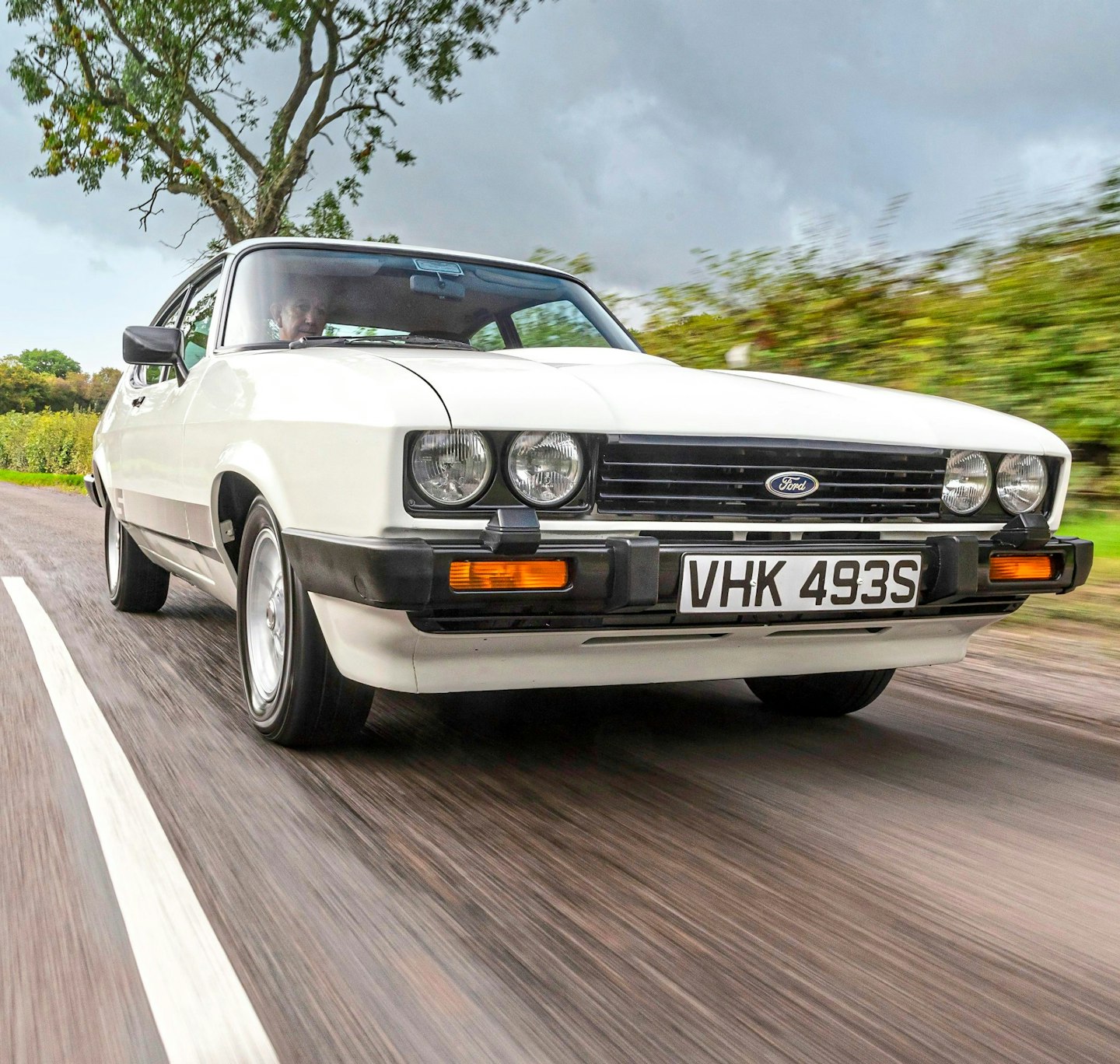 1977 – VHK 493S leaves Cologne production line
During Ford Germany's Christmas factory shutdown in December 1977, VHK 493S was one of three 'STB' (Start of Training Build) examples of the facelifted Capri to be built. A partially-completed MkII 3.0S was taken from the Cologne plant's production lines and transferred across the road to the Niehl prototype workshop. The Niehl engineers fitted it with the new plastic interior trim, front grille, headlights, and ribbed taillight clusters that would define the forthcoming MkIII.
There were, however, some minor detail parts the car had already been fitted with as a MkII, which would ultimately change on production MkIIIs – its air vent and seat belt surrounds were still chromed, whereas the production models would ditch these for a more modern matt-black plastic look.
On 12 January 1978, VHK 493S was put in a secret unmarked covered truck and taken to Ford in Brentwood, Essex, to begin a new life as a press car.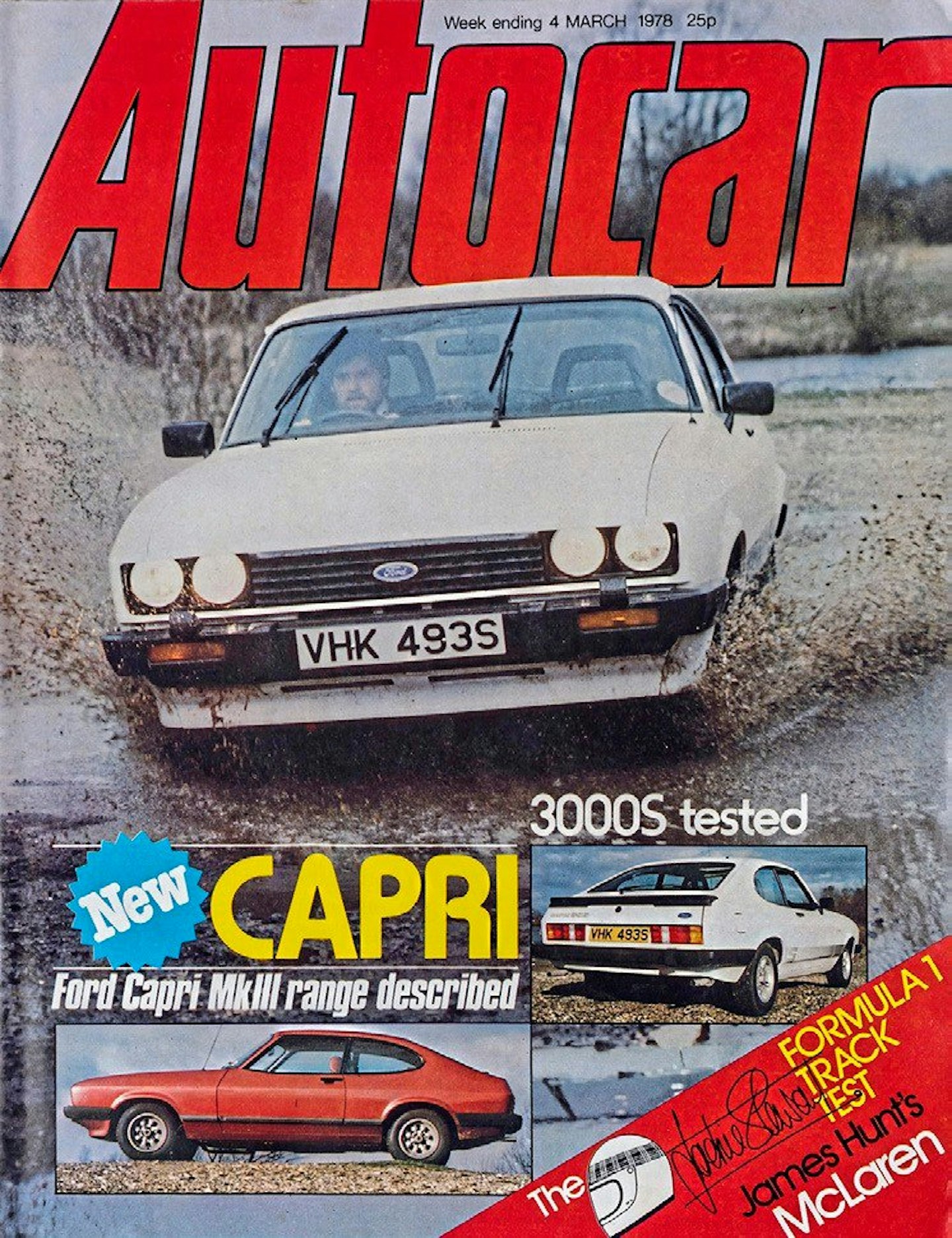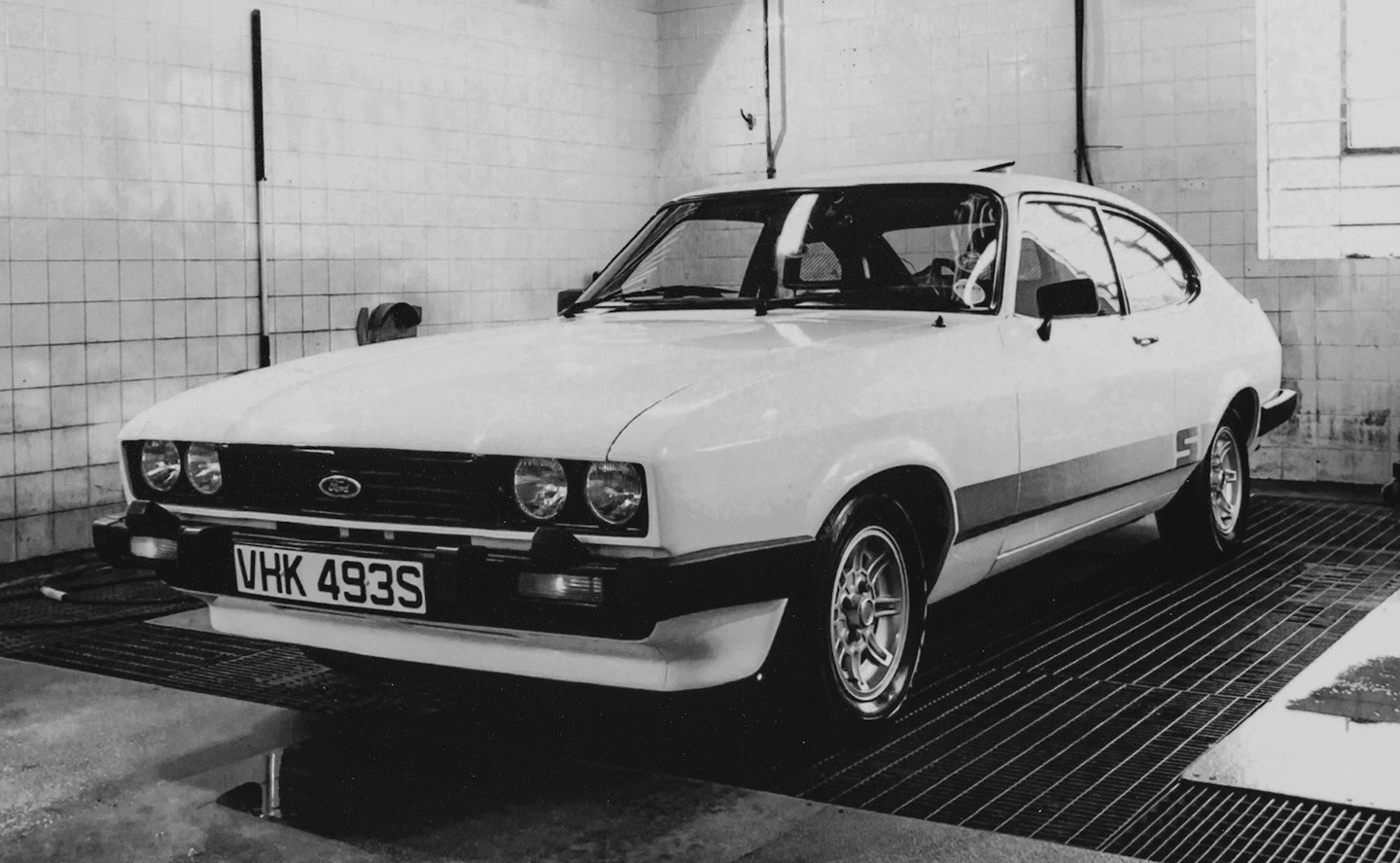 1978 – VHK 493S launches the MkIII Capri
In March 1978, VHK 493S, representing the new 3.0S alongside VHK 477S – a1600GL – and 3.0 Ghia automatic VHK 509S were taken to a quarry in Buckinghamshire by Ford to be shot by veteran photographer Ron Easton for Autocar magazine, then test-driven by journalist Martin Owens at the Motor Industry Research Agency (MIRA) test track.
'If Ford claims for increased fuel economy related to aerodynamic and carburation changes are borne out in practice, the exercise will have been well worthwhile,' wrote Owens of the MkIII updates before his track test, noting that only the 3.0S benefitted from the new rear spoiler, which apparently improved the Capri's drag coefficient by five percent. 'What is not clear is at what speeds the full gain is significant. Certainly there was conflicting evidence during the test.' He found that it wasn't any faster in terms of top speed than the outgoing MkII 3.0S, at 117mph. 'However it was during the acceleration up to that speed that much better times were obtained. We managed similar figures to 30mph, 2.9sec against 3.0sec, but by the time 80mph had arrived the new car was nearly one sec ahead at 15.5sec. The improvement was even more marked up to 100mph, where there was better than a two sec gain at 28.1sec, and finally no less than 5.3sec came off the 0-110mph time, achieved in 38.7sec.
'There's arrow-like stability on the motorway, reasonable ride (improving with speed), and a total lack of axle tramp,' Owens noted. He also explained that the famous Recaro 'fishnet' gauze in the headrests had been added to make reversing visibility much better. 'It would be difficult to find an excuse for not buying the 3.0-litre Capri if one is seeking value for money and close-on 120mph performance,' he concluded. 'It is at least £1000 cheaper than any comparable car.' He namechecked the Porsche 924 as one that lost out to it, although he admitted he felt it was unfortunate that from the outside the new marketing package had made the 3000S into a boy-racer car. 'After all if it is the frustrated racer to whom Ford are trying to appeal, they might care to note that there is not one racing Capri owner that would indulge in such poor taste.'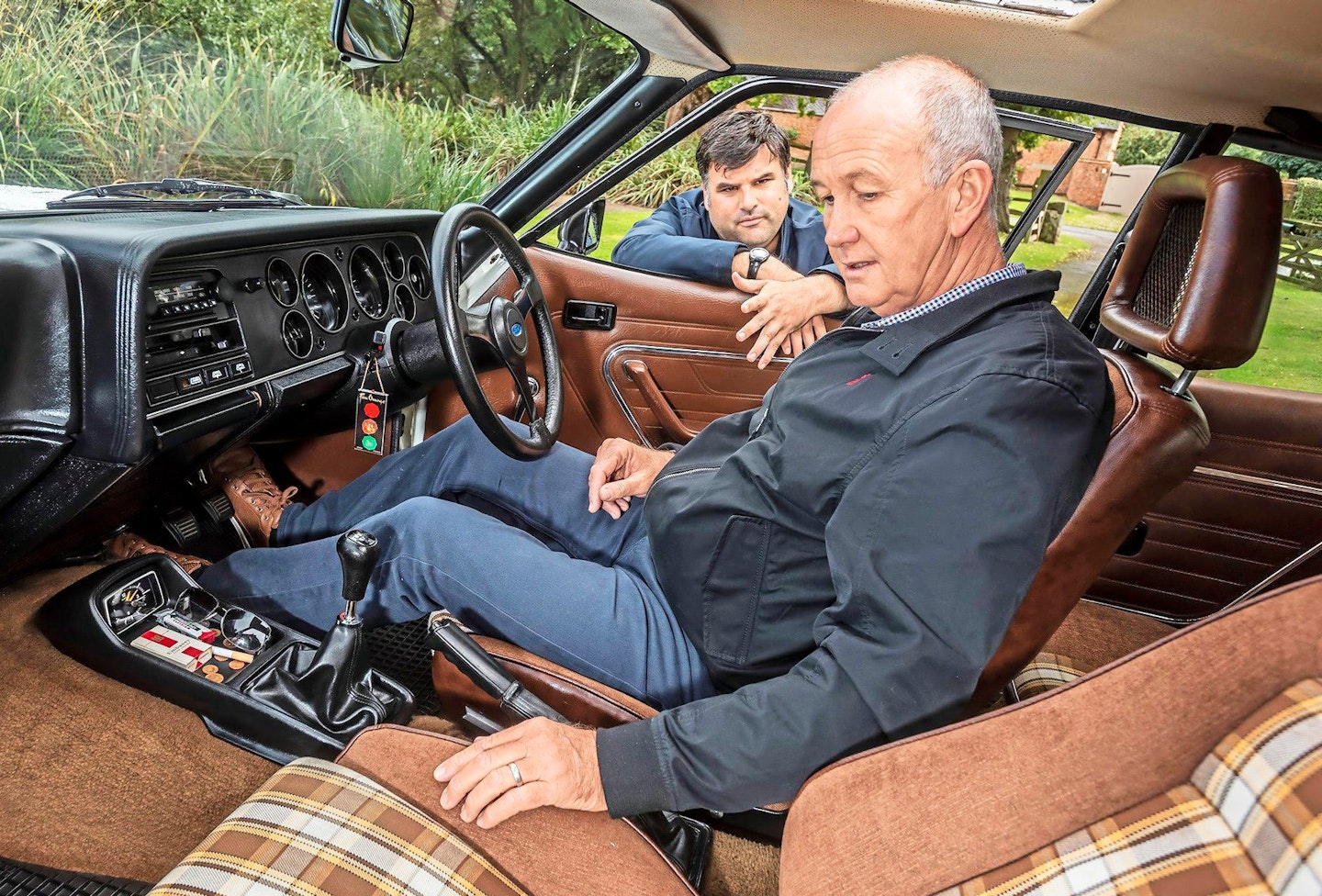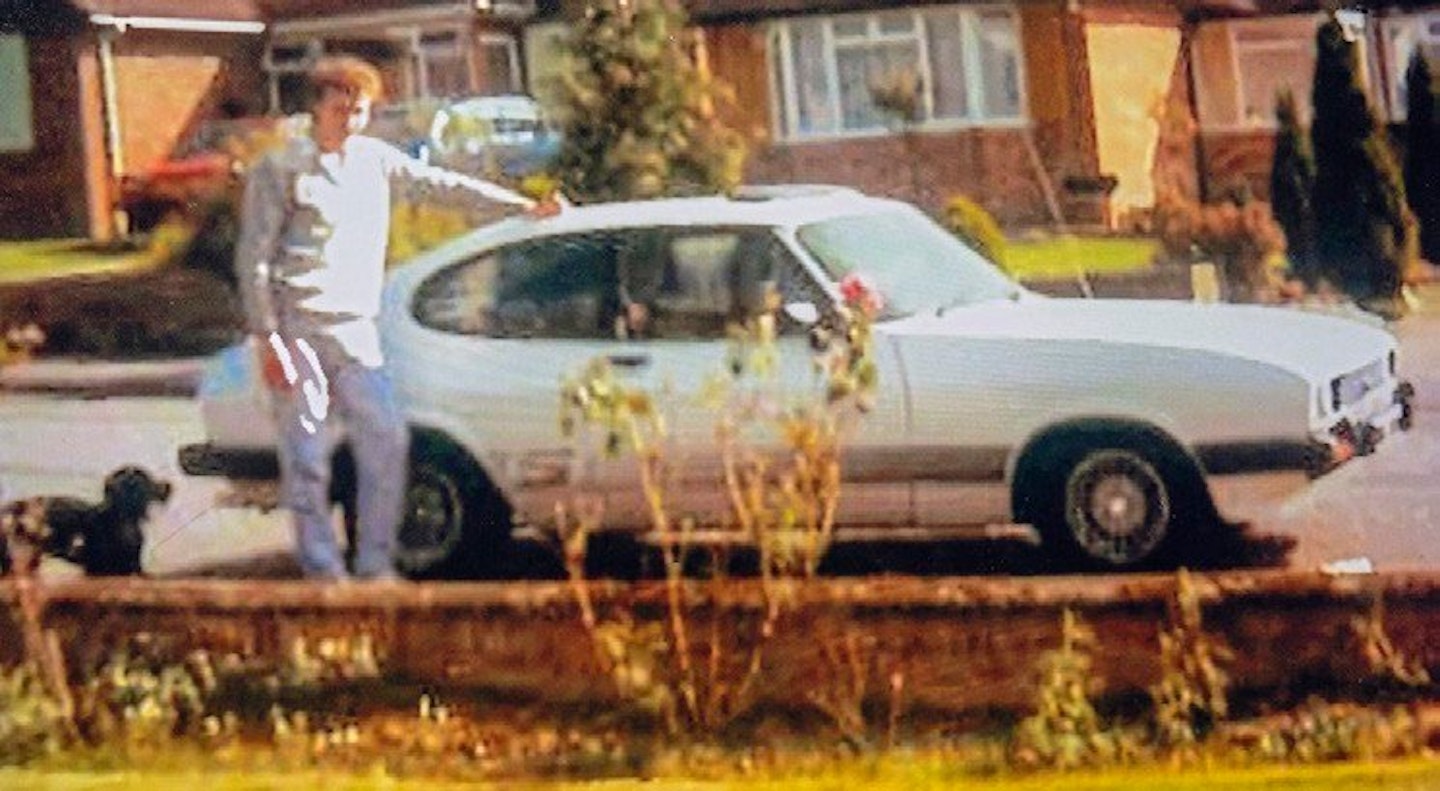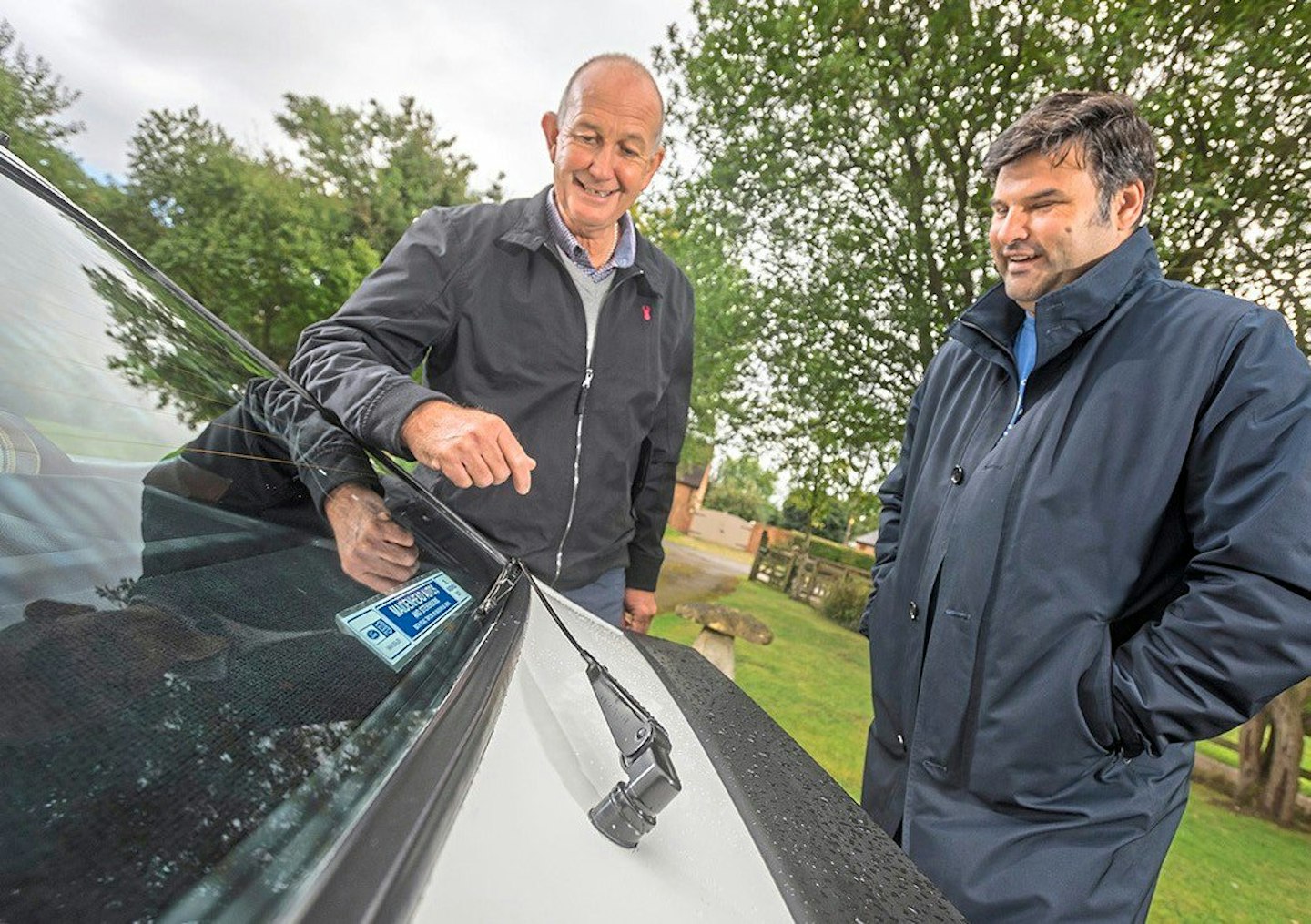 After its life as a press car, VHK 493S was interred at Ford's compound at Frog Island, Rainham, Essex. Ford employees and main dealers were then invited to submit sealed bids for the car, with the highest being the new owner. On 8 March 1979, that highest bidder was revealed to be Maidenhead Autos of Taplow, which had acquired it for John Bettinson.
March 1979 – John Bettinson, first private owner
'I do recall that I was told at the time that it was a "works" car, but they didn't say anything about it being a pre-production press car,' says John Bettinson of the day he picked VHK 493S up from Maidenhead Autos. 'However, I suspected at the time that it may have been tuned up a bit – it felt like it had been – which would fit with it being a press car.
'I graduated to it from a 2.0-litre Capri, which I was fond of but wanted something a bit more sporty; and I had this 3.0S when I met my wife-to-be too.
'I enjoyed driving it very much and never bent it – the roads were much quieter back then – but I'd taken up motor racing and had to get an estate to carry spares and such to the various circuits. I bought a Cortina estate for that purpose, trading the Capri back in at Maidenhead Autos, although even the Cortina turned out not to be big enough for what I needed it for!' Bettinson's ownership had lasted just 72 days, during which time it served as a rapid, if not particularly practical, daily driver.
May 1979 – Martin Stanborough buys it
'My friend was the sales manager at Maidenhead Autos,' says the car's next owner Martin Stanborough, 'so I knew I could get a good deal on the Capri.
'It had a dent at the bottom of the passenger door, which I had repaired, but other than that – and a few chips and scratches here and there – it was fine, with no accident damage or anything like that.'
Stanborough kept the Capri a lot longer than Bettinson, using it as his daily driver for two and a half years. 'In October 1981, I sold it to buy another performance Ford which had been part-exchanged at Maidenhead Autos, something I did quite regularly back then, and as a result I ended up owning most of the fast Fords of that era.'
The elderly owner took us for a drive – he never went faster than 30mph'
1981 – Sold again
Stanborough sold the car to Terry Sawers in Oxford, who kept it for a year and a half before selling it to Mathew Ludin in Slough. Ludin kept the car for just five months – 23 April to 22 September 1983 – before selling it to the then-21-year-old Leslie Goodchild.
Looking back, Goodchild reckons he knows why Ludin's ownership of the Capri was so short. 'I went to look at the car for sale with my friend Joe,' he recalls. 'The elderly Mr Ludin took us for a test drive, and never went faster than 30 miles per hour, much to our dismay and amusement.
'I bought the car, and headed home to Gerrard's Cross, with Joe following behind in his car. The Capri was smoking badly, and Joe flashed his lights at me to get me to stop. It turned out that the exhaust was just choked, and a good thrash down the road cleared up the problem – Mr Ludin had probably never driven it properly at all. It ran fine after that.
'In Spring 1984, I sold it to a trader called Chaplain, on Acton Lane in London. Two days later, I had a knock on the door. I answered and there were two policemen on the doorstep. "Are you the owner of Ford Capri VHK 493S?" they asked. "I sold it two days ago, why do you want to know?" I replied. "Because the car has been driven to a petrol station, the driver filled the tank up with petrol, and drove off without paying."' As it transpired, VHK 493S's life of crime had only just begun.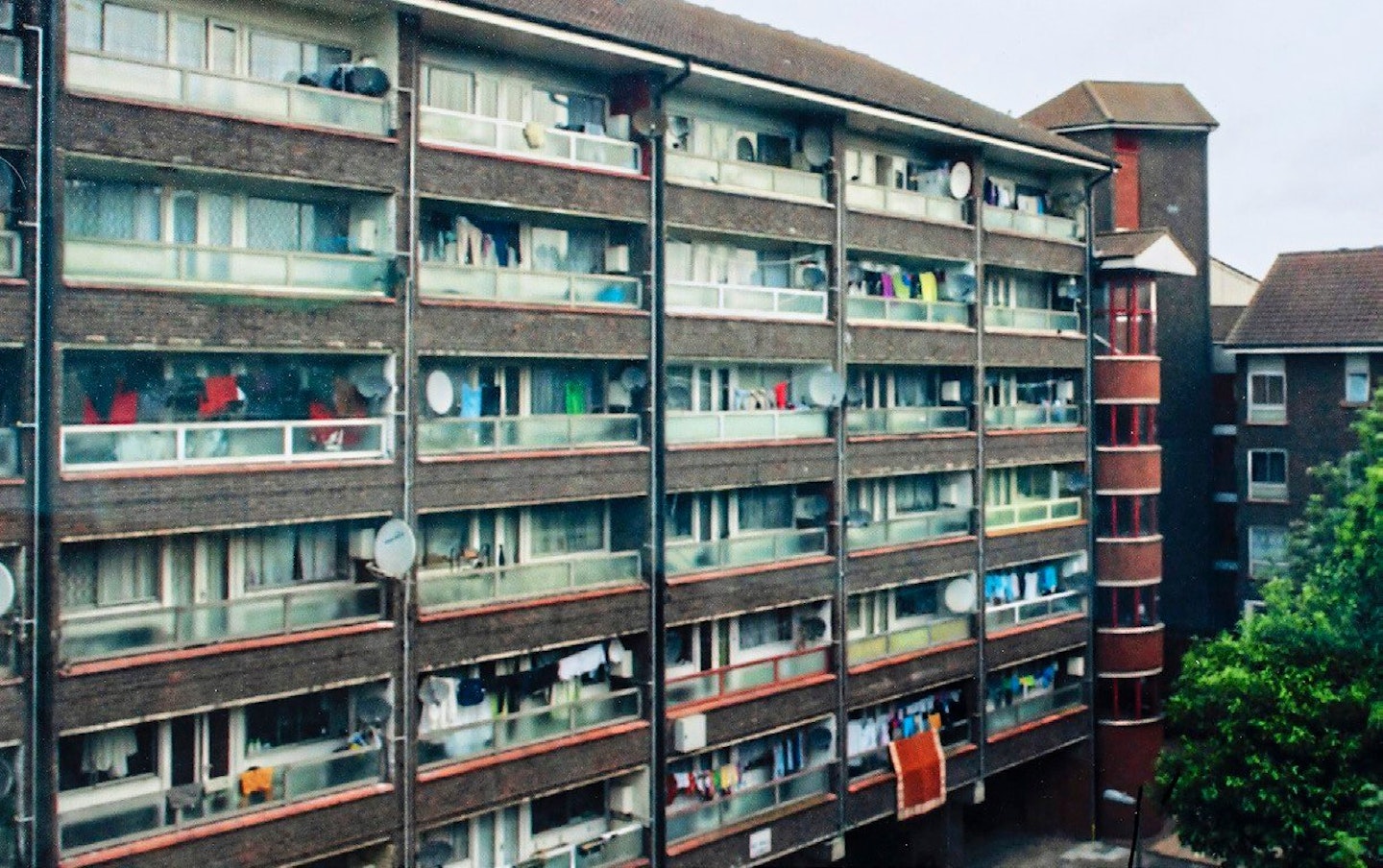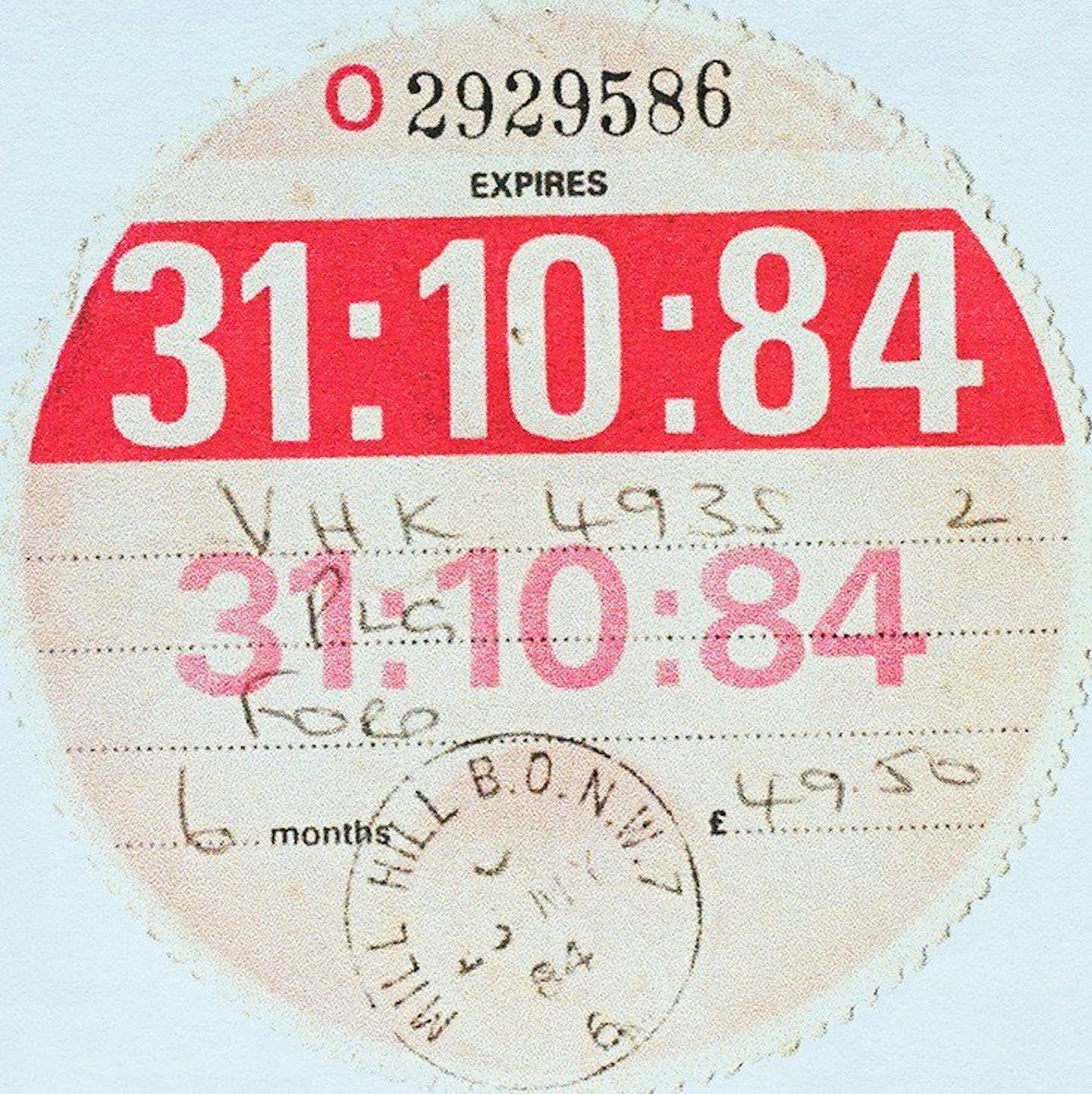 Register for free here to read the full article, or try a Digital Membership for 99p for your first month.