All is not quite as it seems, as Chris Hope reveals of this Mini Clubman – but that doesn't mean it wouldn't be a great buy.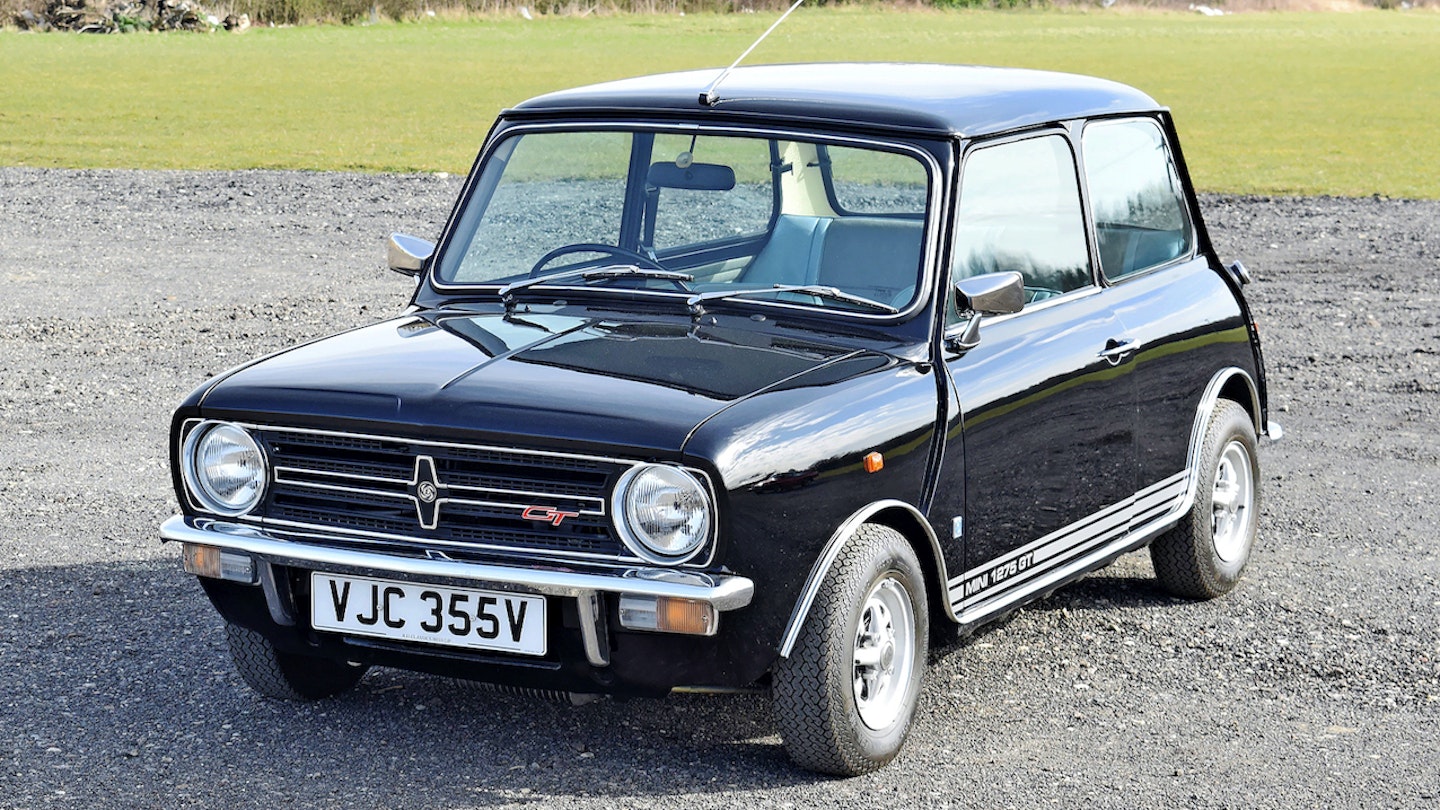 This Mini was originally a Clubman with a 1098cc A-Series, but in 2013 underwent a conversion to 1275GT spec. It left the factory with brown paint, before being changed to white in the mid-Nineties and subsequently resprayed black in October 2020 to a professional standard; it has maintained its mirror shine. There's little here for use to criticise – not even any stonechips.
Chromework is presentable for the most part, with the exception of the rear bumper which is finely pitted throughout. The front bumper was replaced last year. Its Rostyle wheels haven't been kerbed while the Camac tyres are five years old and have plenty of tread remaining.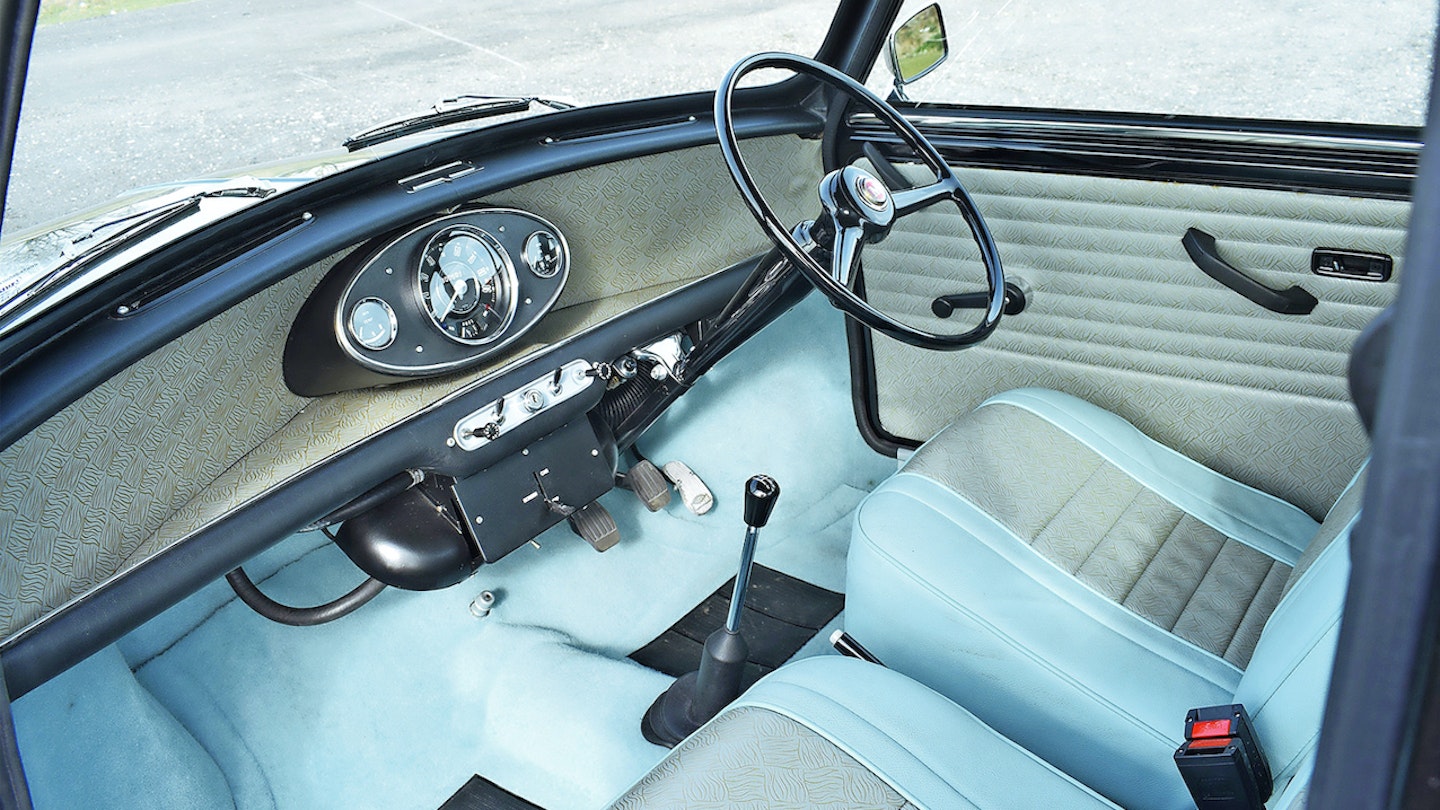 The vendor suggests the dashboard fitted is that from an earlier Mini, and much of the trim sourced via specialist Newton Commercial, with an invoice for a new front seat set dated 2017. In striking contrast to the exterior, the vinyl seats and carpets are in baby blue, with the seat inserts, door cards and bulkhead lining in beige with a gold pattern. The cabin is in first-rate condition throughout, including the headlining which is free from marks and discolouration. The throttle pedal is a Paddy Hopkirk Motor Accessories item, the other two pedals wearing standard rubber covers. The door rubbers are new and it takes a hefty thunk to get the doors to close properly as a result.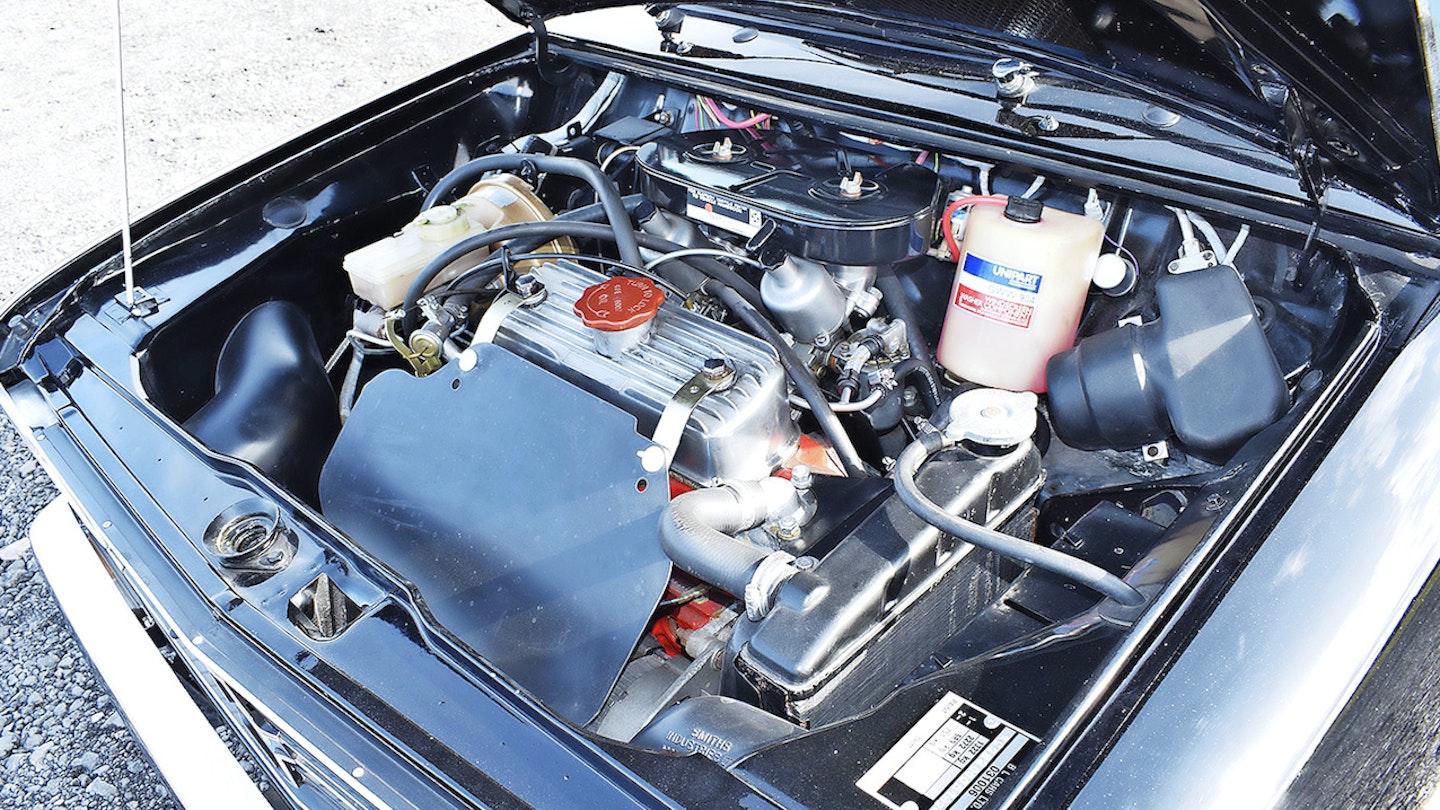 The bulkhead and inner wings are as free from corrosion as the exterior panels. The engine itself presents well, with plenty of new-looking Unipart-branded items fitted. The radiator is in good condition, with no bent fins, while the coolant hoses are free from cracks and bulges – there is, however, evidence of heat damage to the pair of hoses located between the twin SU carburettors where they touch, so it would be advisable to have them replaced. The wiring is tidy and free from fraying.
All the fluids are topped up to the correct levels, though we spotted a notable but not excessive oil leak on our test drive. We were unable to identify where it was coming from but it warrants further investigation.
The 1275cc straight four almost immediately bursts into life, requiring half choke to maintain a smooth idle until the engine warms through. There's an immediate response to throttle inputs as we move off and the Mini's expected go-kart-like steering and handling are all as sharp as they should be. There's a weak self-centring action to the steering, but it is precise and tracks true. All gears engage easily, and the brakes are nice and sharp.
Although it's not a genuine 1275GT, we see no reason not to recommend this square-nose Mini that has been painstakingly upgraded to the correct specification and restored to a high standard. The history includes a vast number of invoices from Mini Spares and Mini Sport, dating from 2013 to 2020. In addition, each of the 12 former keepers are documented – this Mini having spent most of its life in Wales – a nice touch often missing from other classics for sale.
This Mini Clubman is one of four cars for sale tested in the latest issue.
Engine 1275cc four-cylinder, ohv, carburettor Power 59bhp @ 5300rpm Torque 65.5lb ft @ 2550rpm 0-60mph 13.3sec Top speed 91mph Fuel consumption 28-37mpg Length 3181mm Width 1410mm