Turning a 70 year-old basket case Porsche 356 into a minter is a challenge. Elevating it to one of the most representative examples of its kind is quite another, but that's what Phil Parry and his team achieved.
Words JJ Vollans Photography Ian Skelton. June 2023 Edition.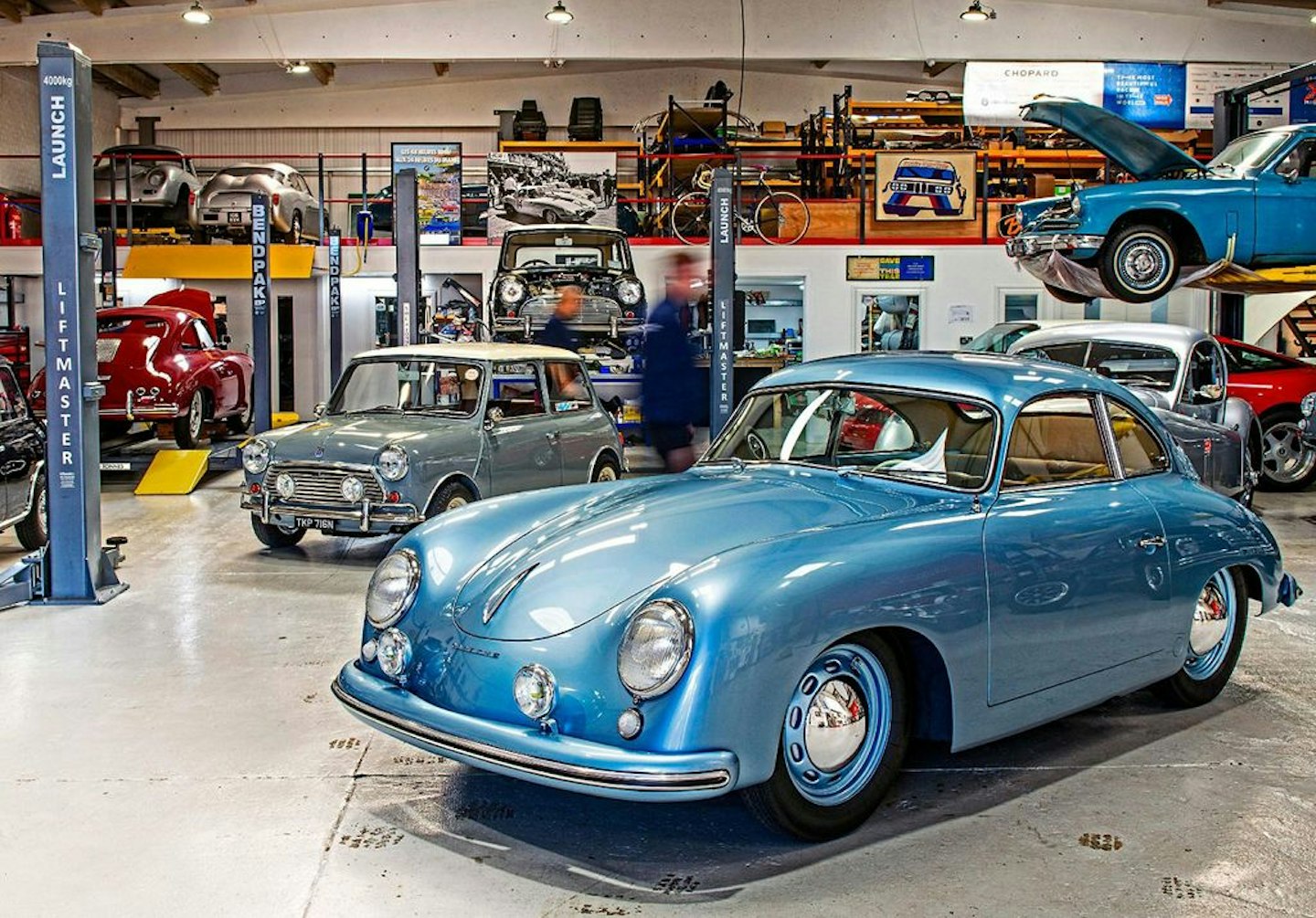 'I knew I wanted to get something collectible and interesting', Phil Parry, owner of this glorious 356, tells us during a visit to his Essex-based workshop. Phil's rare 'Pre-A' Porsche was put on a long road to concours-grade restoration over a decade ago, back in 2011. 'I'd made friends with a Porsche car hunter in the States called Rusty Tubs. He started searching all over the US for a special 356 for me. After rejecting a lot of examples, he sent me an email simply stating, "This is your car".
The 356 that Rusty - an appropriate name as it turned out - had found was indeed special. It has both a prominent former owner and tantalising hint of racing history. 'Originally consigned to Paris dealer Sonauto, its first owner, according to the Porsche Kardex build information, was "His Excellency Minister Bartels", a Danish diplomat who took the car to the US in 1955. It was serviced that year at Hoffman's New York with 12,000km on the clock'. Plenty of provenance, but as shipped to Phil,m the 356 was a very long way from ready to resume diplomatic service.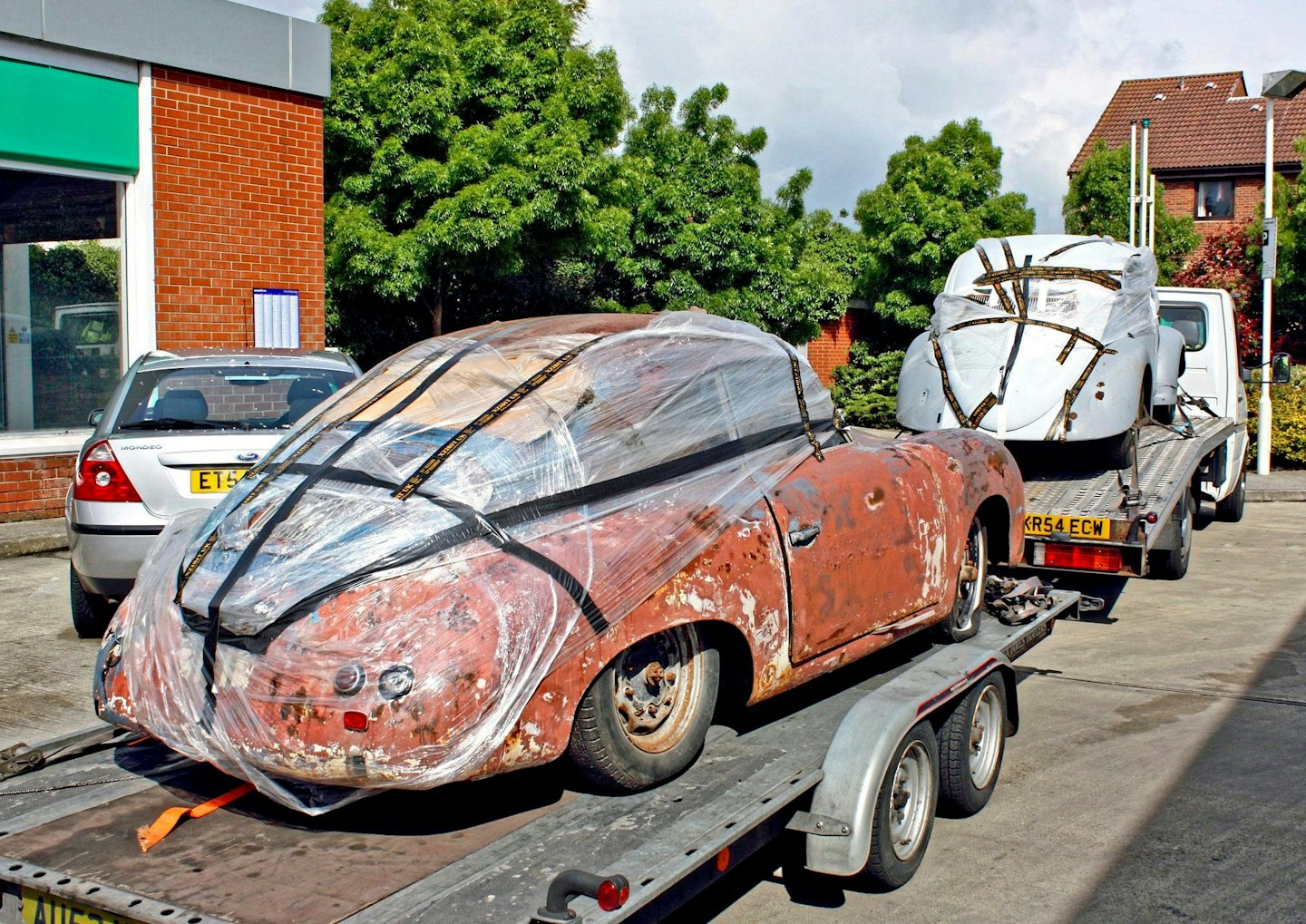 'It was found as part of the clearance of the estate of Gary Kempton, who ran GK Restorations - an early VW and Porsche restoration business in Crawfordville, Florida.' Phil's collectible Porsche hound Rusty sniffed out the car languishing under a mouldy cover. 'Gary had a lot of his own donor vehicles onsite and this 356 was one, nestled out the back. It was known as one of Gary's "special" cars. When found, it has a racing stripe up over the roof and along the bonnet'. Despite the livery and accompanying entry found in the car for the 1955 Sebring 12-hours, there's no categoric evidence of competition.
It might have looked like a racer, but by the time Rusty found it, only Fred Flintstone could have pedalled it to pole position - its floors and sills had largely disappeared. The moist Florida climate had taken it's toll, but Phil was impressed enough with the car's former keeper and general originality - plus a load of spares and original parts on the back seat - to take it on.
Follow the 356's journey from basket case to concours-grade in the June 2023 Edition of Classic Cars magazine, or get instant access on your device for only 99p.