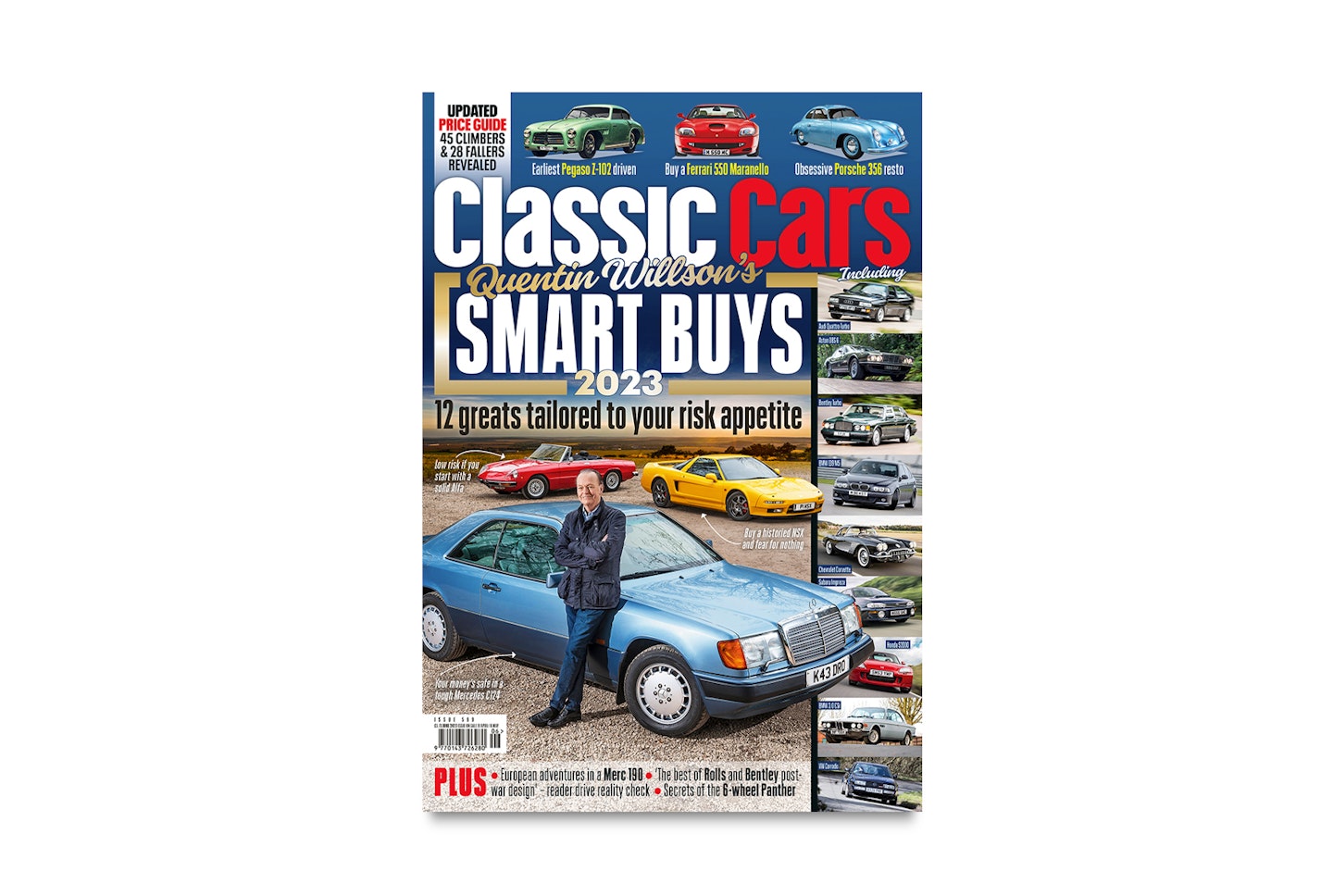 {#h-see-an-article-you-like-click-on-the-link-to-be-directed-to-our-new-members-only-app-website-and-read-the-march-2023-issue-of-classic-cars-from-just-99p}
See an article you like? Click on the link to be directed to our NEW Members-only app/website and read the June 2023 issue of Classic Cars from just 99p!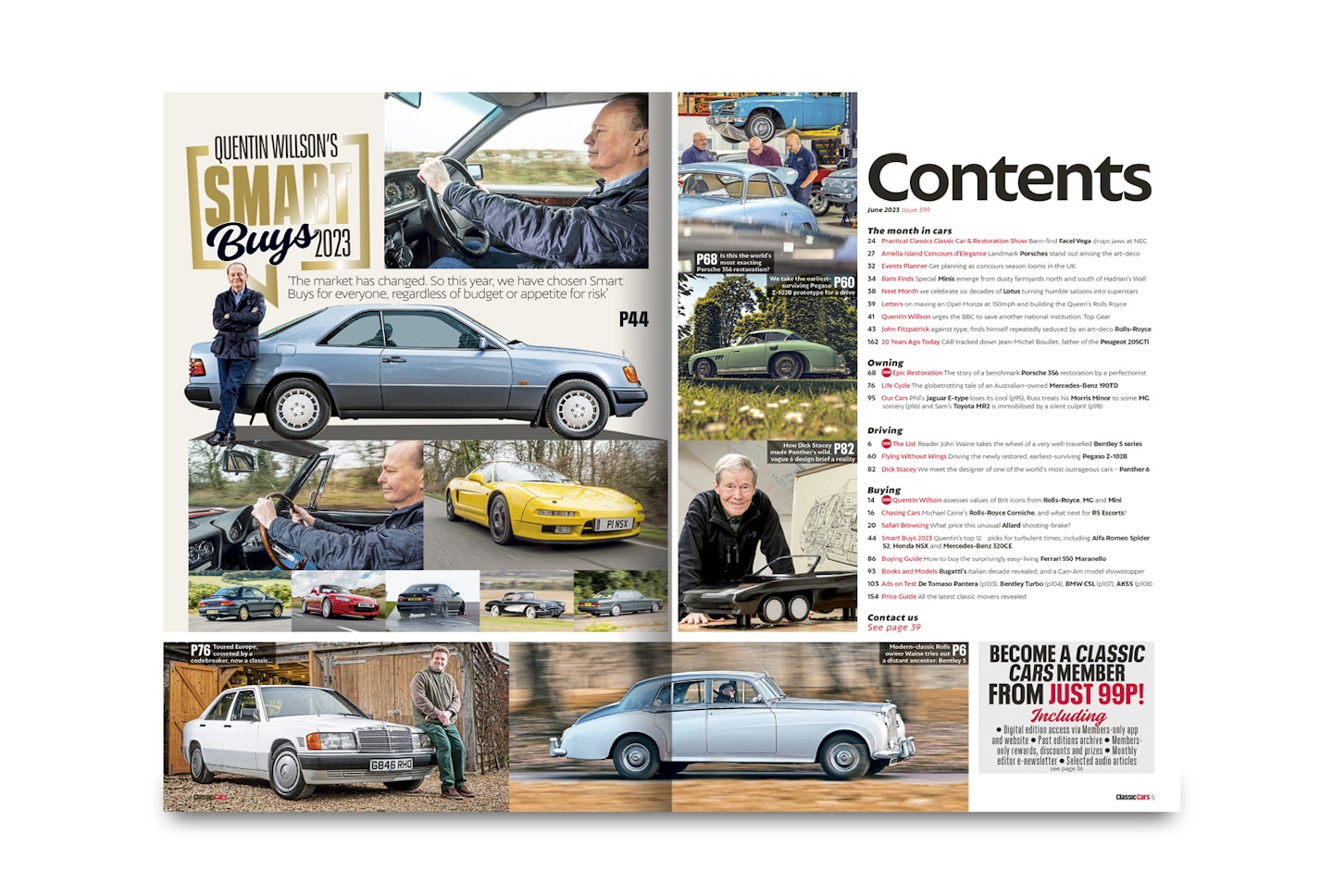 Inside the June issue, Quentin Willson reveals his Smart Buys for 2023, with road tests of an Alfa Romeo Spider S2, Honda NSX and Mercedes-Benz C124 300CE. In a new-style format for turbulent economic times, we pick no fewer than 12 cars that represent safe places for your money, with something for every pocket.
We also drive the earliest-surviving Pegaso Z-102B, meet the intrepid design engineer who turned Panther's six-wheeled dream into reality, reveal what it took for a Porsche specialist to carry out the definitive 356 restoration, put a reader in a well-travelled Bentley S, reveal the globetrotting life of a Mercedes 190 and show you how to buy a Ferrari 550 Maranello…
All that, plus our ever-entertaining columnists Quentin Willson and John Fitzpatrick, market news and event highlights, the monthly highs and lows of our own classics, four cars for sale tested and more, make the June issue unmissable.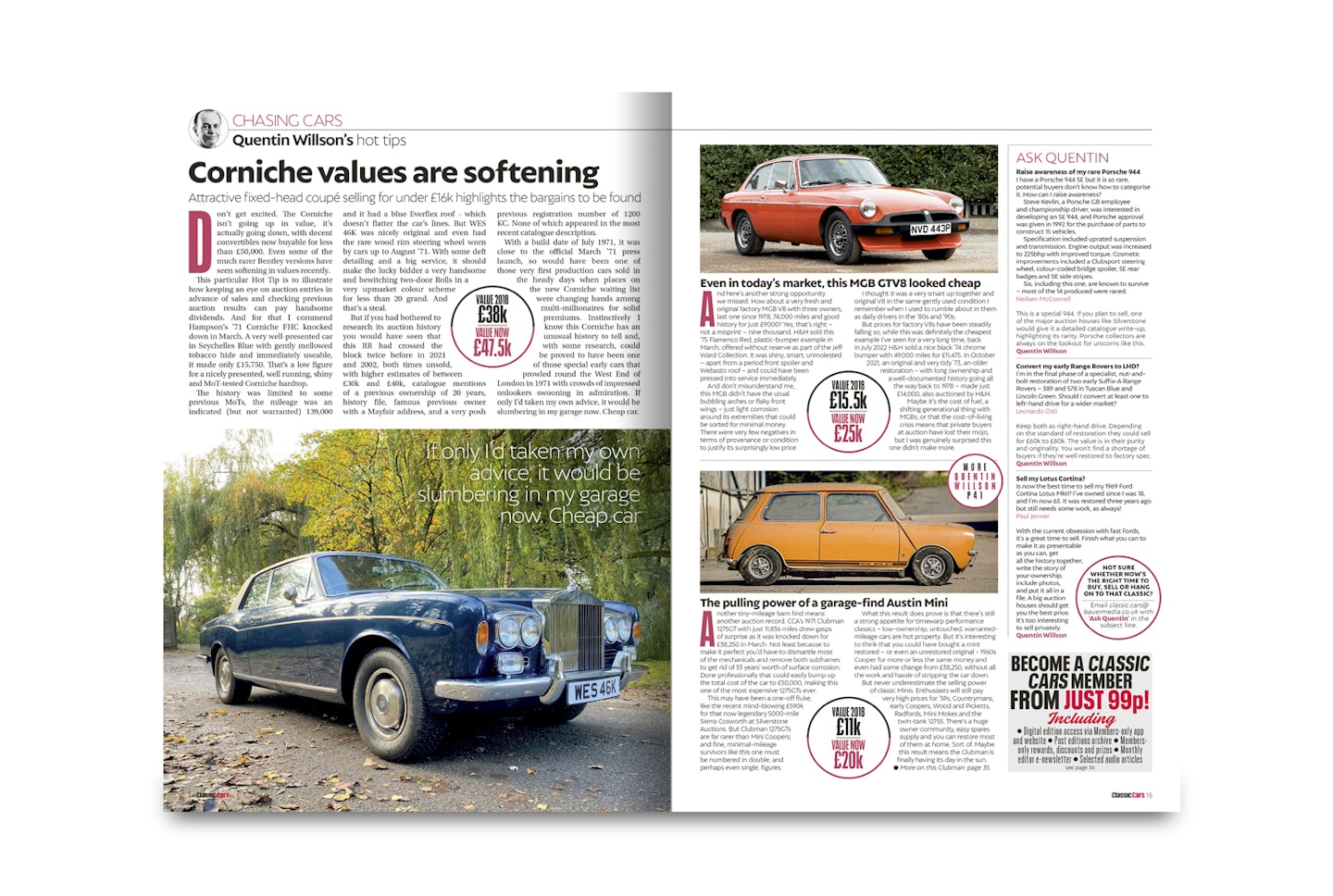 1 of 12
Page 14-15
Quentin Willson assesses values of Brit icons from Rolls-Royce, MG and Mini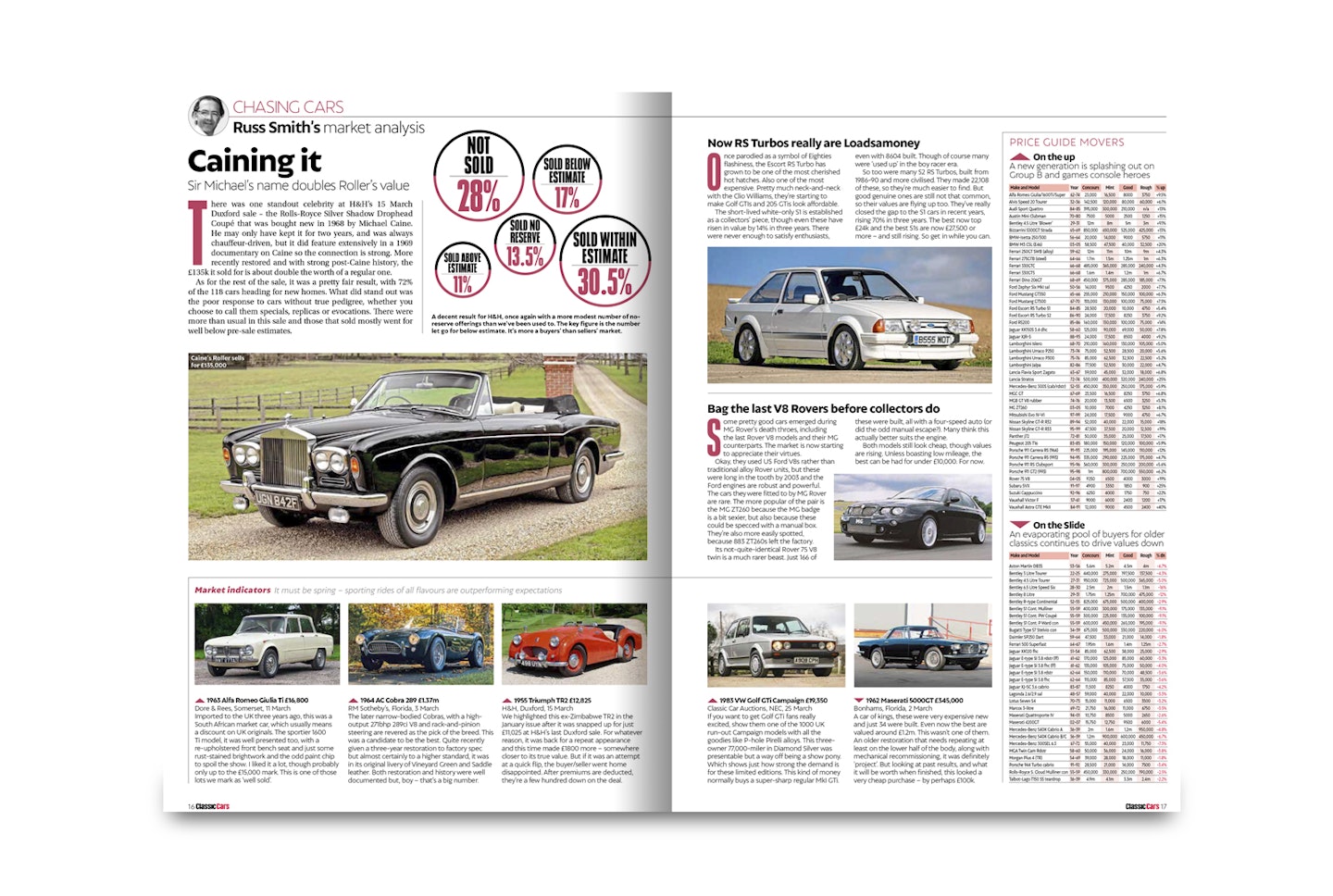 2 of 12
Page 16-17
Chasing Cars – Michael Caine's Rolls-Royce Corniche, and what next for RS Escorts?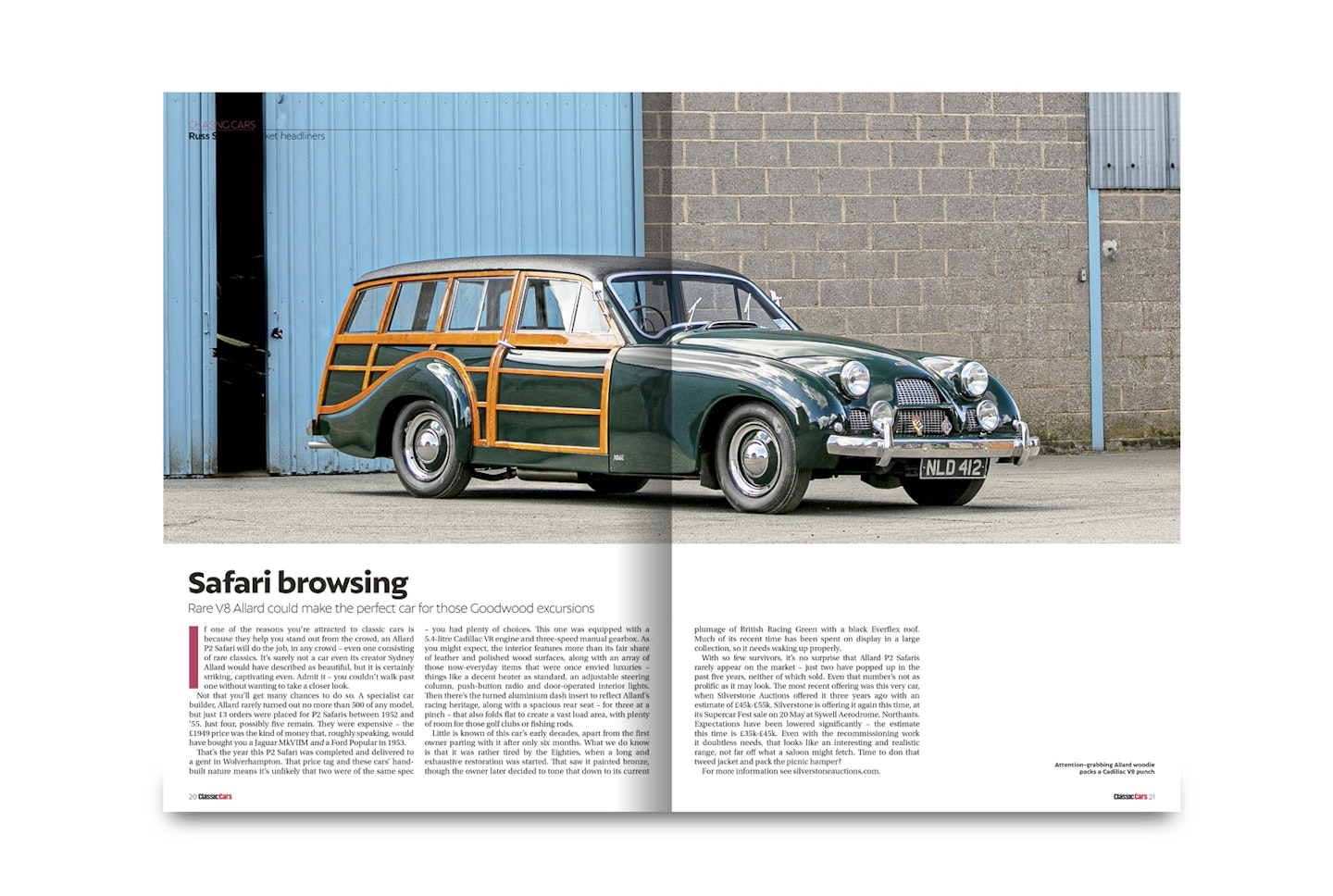 3 of 12
Page 20-21
Safari Browsing – What price this unusual Allard shooting-brake?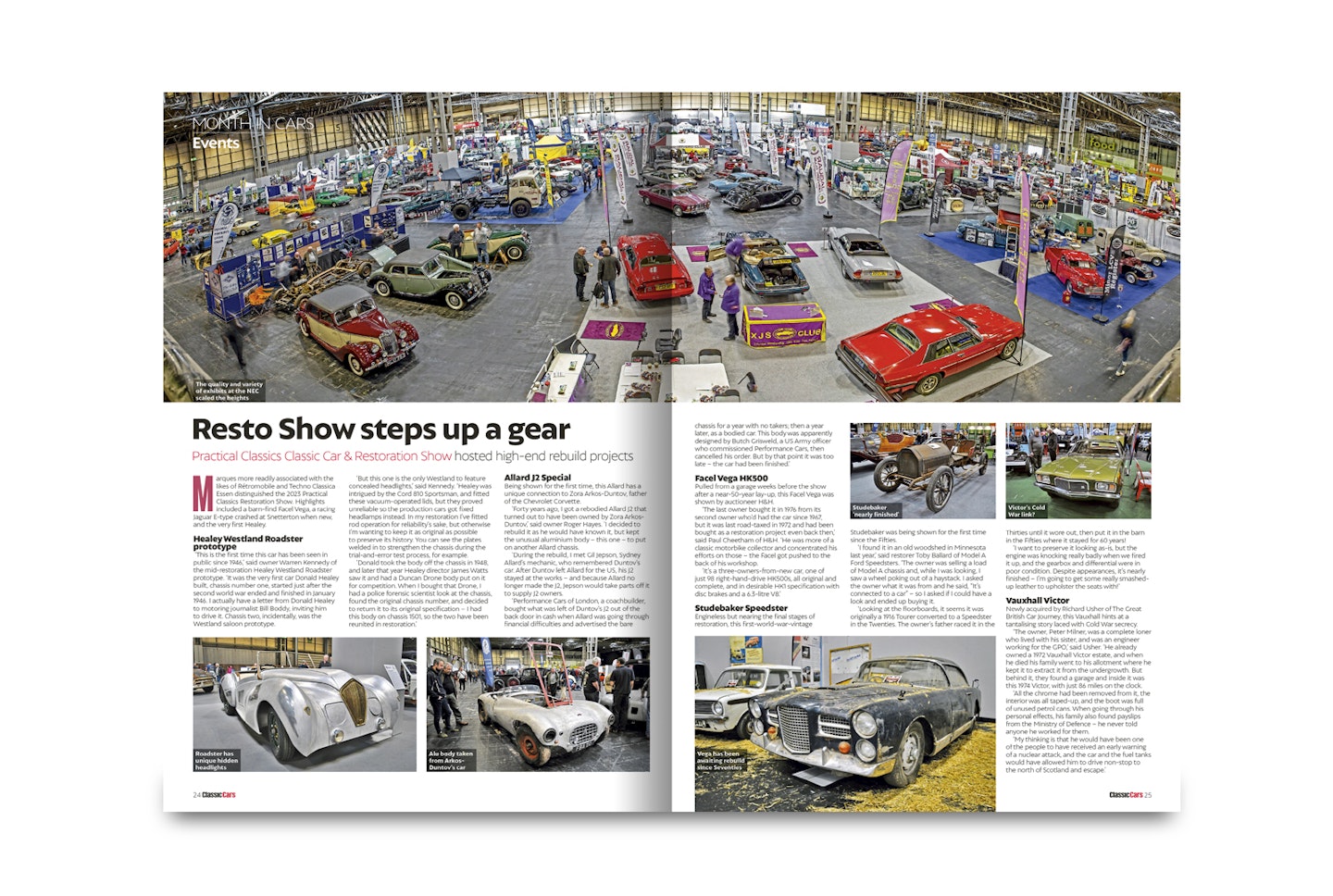 4 of 12
Page 24-25
Practical Classics Classic Car & Restoration Show – Barn-find Facel Vega drops jaws at NEC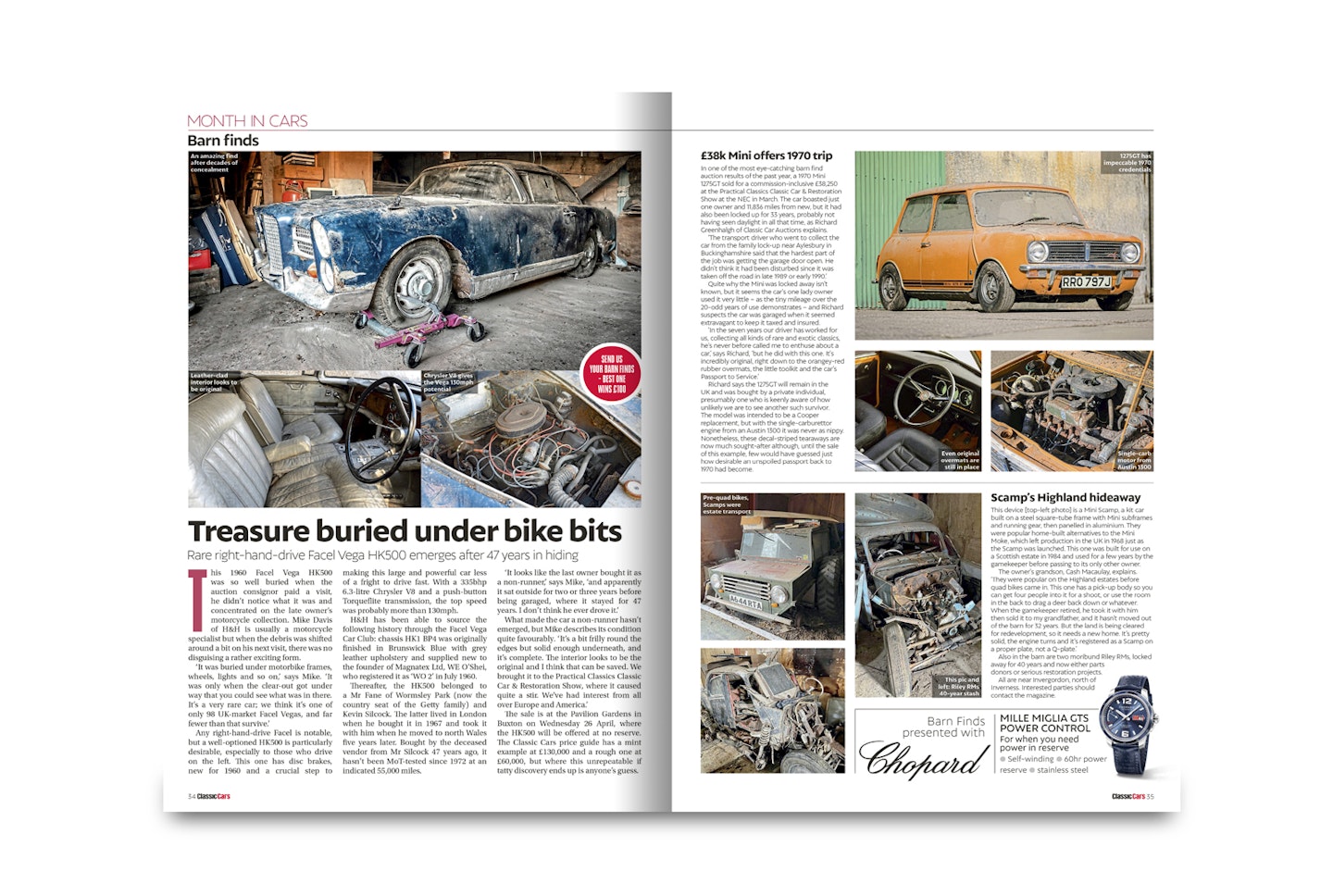 5 of 12
PAge 34-35
Barn Finds – Special Minis emerge from dusty farmyards north and south of Hadrian's Wall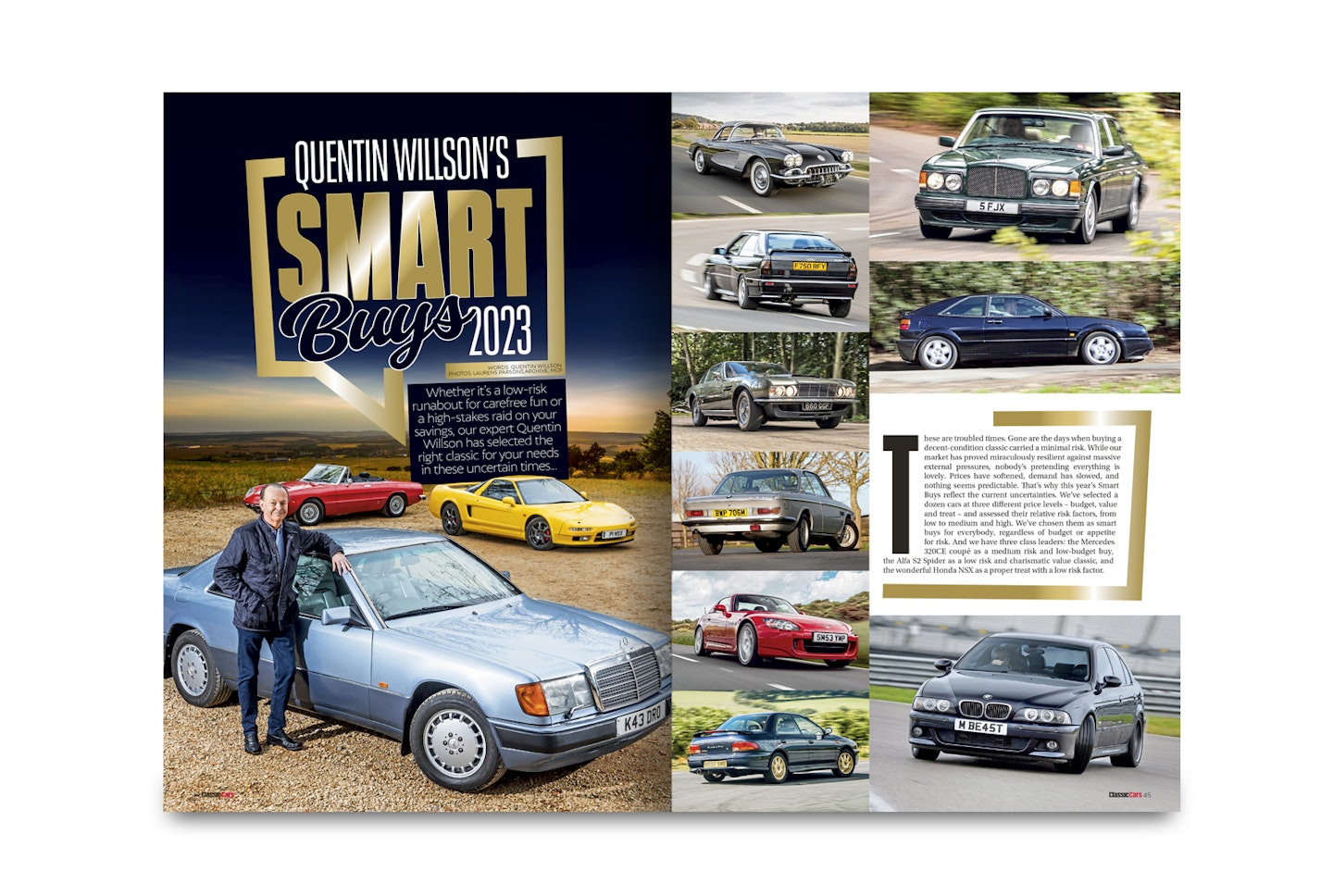 6 of 12
PAge 44-45
Smart Buys 2023 – Quentin's top 12 picks for turbulent times, including Alfa Romeo Spider S2, Honda NSX and Mercedes-Benz 320CE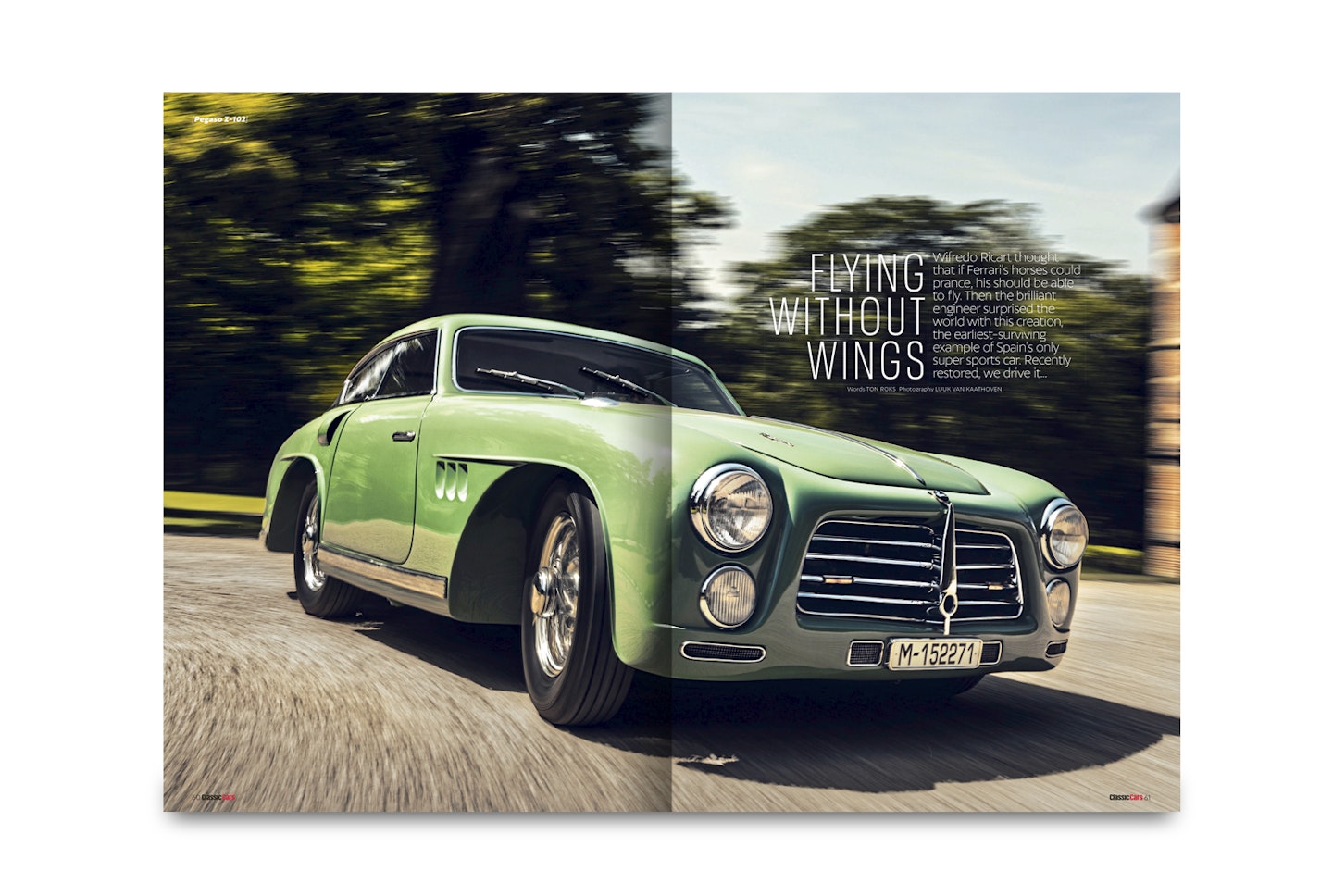 7 of 12
Page 60-61
Flying Without Wings – Driving the newly restored, earliest-surviving Pegaso Z-102B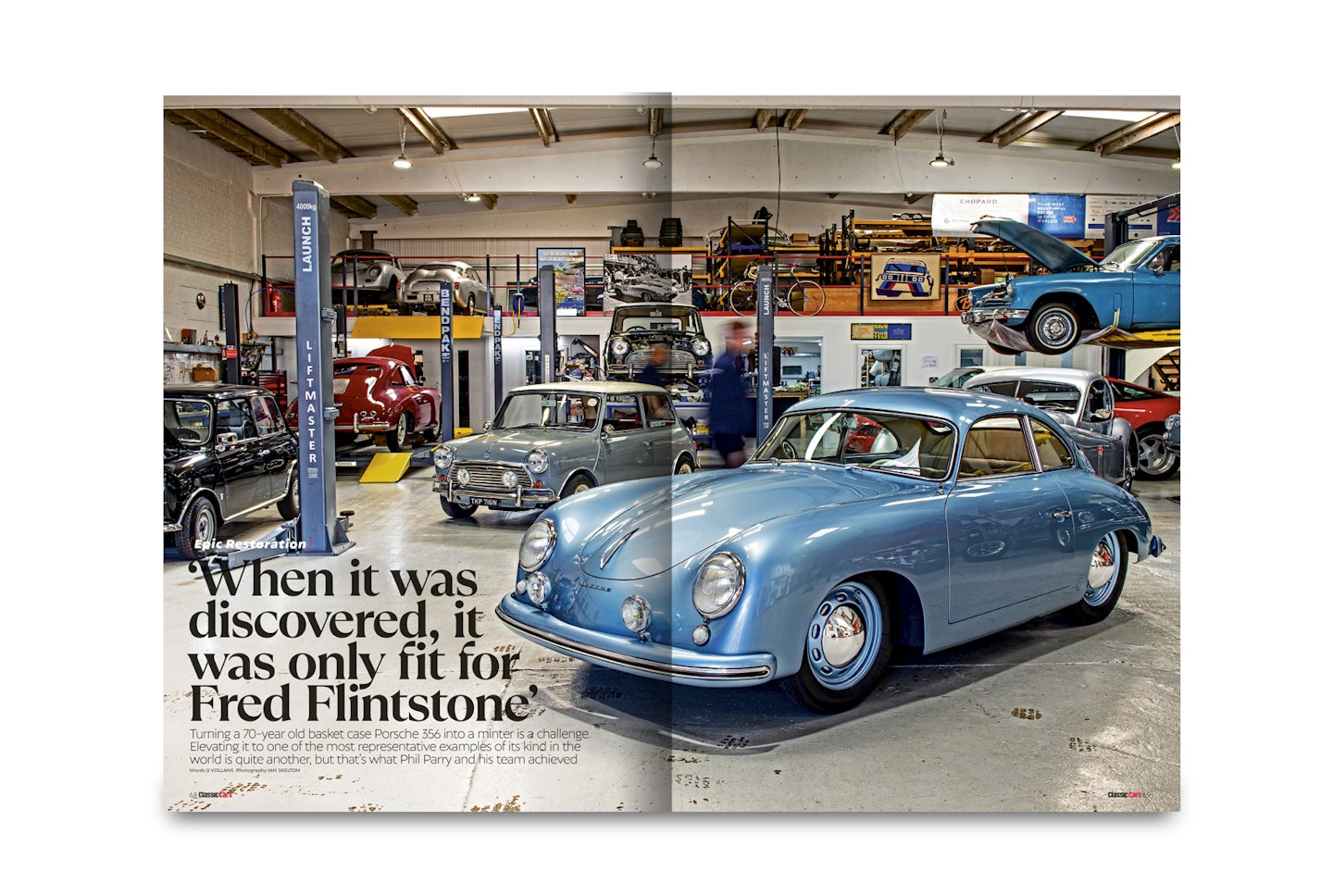 8 of 12
Page 68-69
Epic Restoration – The story of a benchmark Porsche 356 restoration by a perfectionist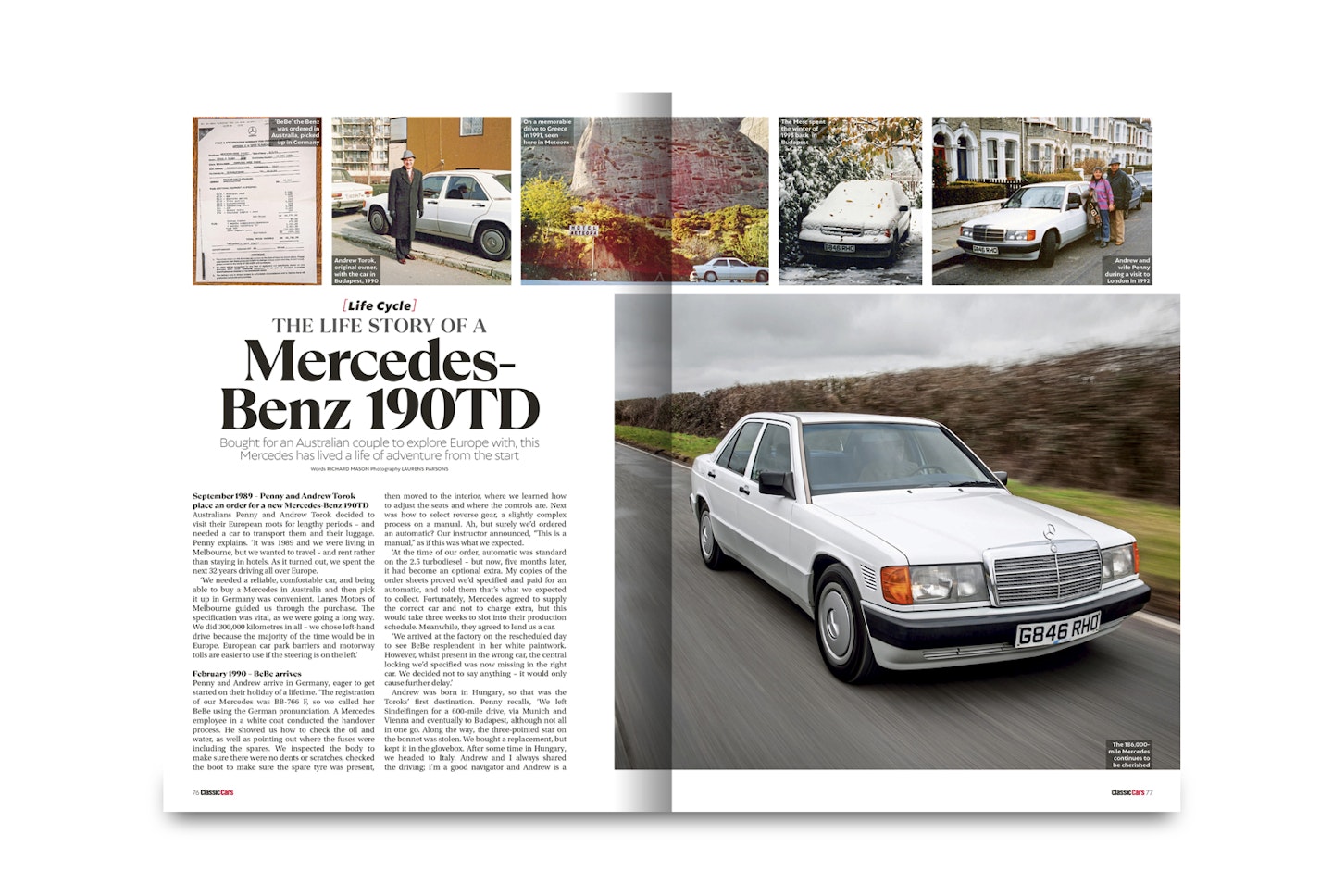 9 of 12
Page 76-77
Life Cycle – The globetrotting tale of an Australian-owned Mercedes-Benz 190TD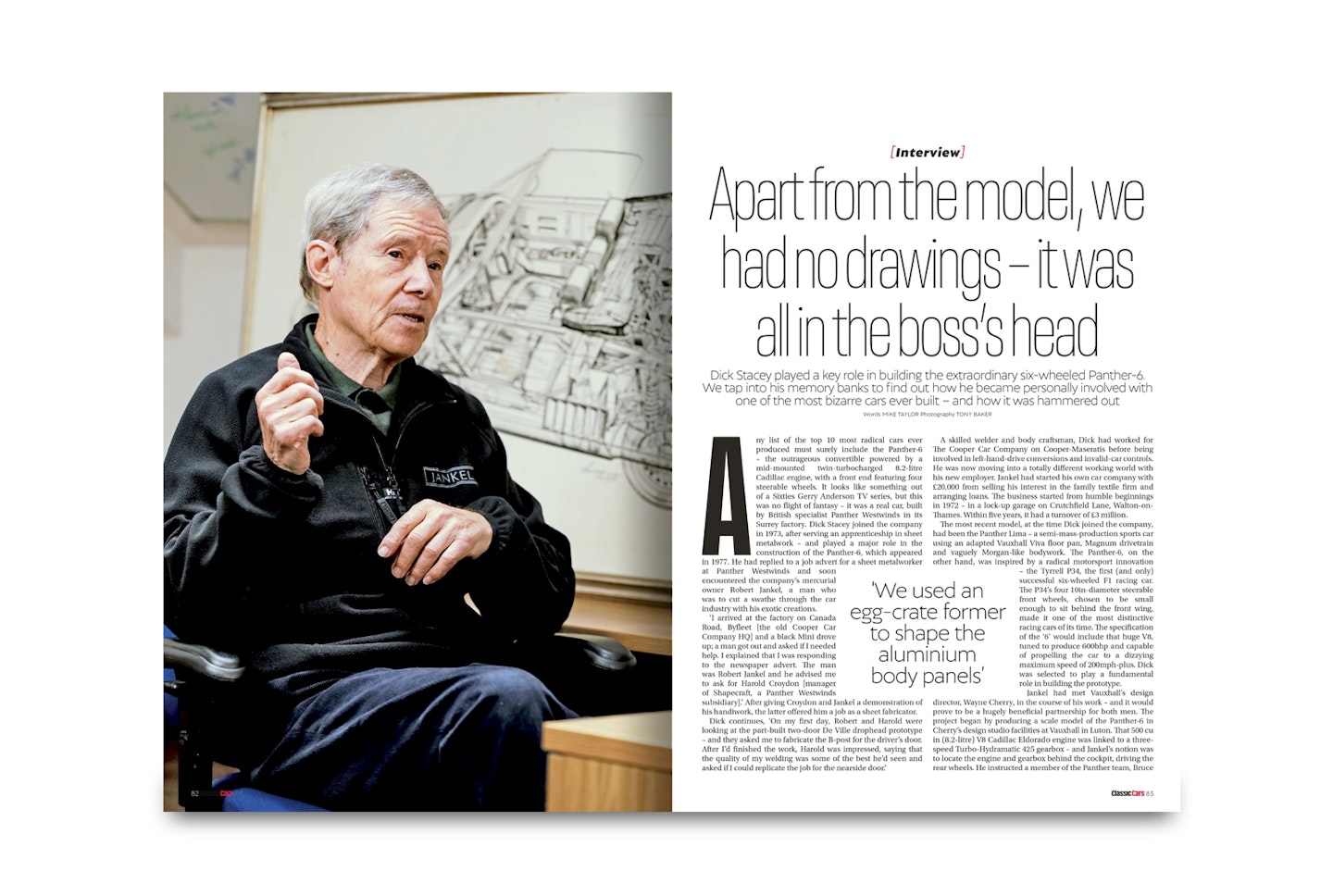 10 of 12
Page 82-83
Dick Stacey – We meet the designer of one of the world's most outrageous cars, the Panther 6
11 of 12
PAge 86-87
Buying Guide – How to buy the surprisingly easy-living Ferrari 550 Maranello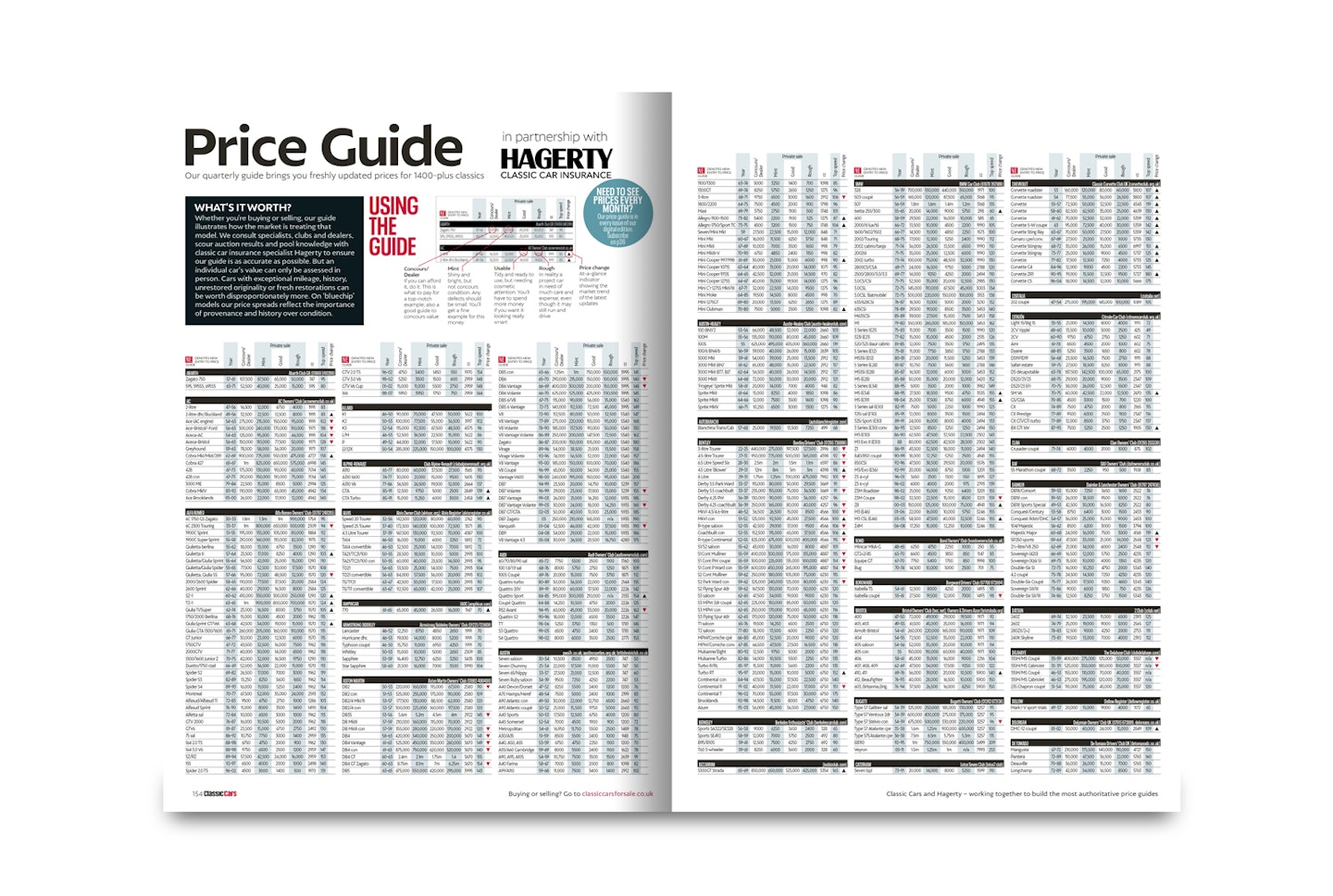 12 of 12
Page 154-155
Price Guide – All the latest classic movers revealed
Become a Member today and you'll never miss an issue, PLUS you'll get access to Members-only content and rewards on the Classic Cars Member's app and website. Try our digital membership today for only 99p!