Can Editor, Phil Bell, work out what is causing the smell coming from his BMW 325Ci Sport?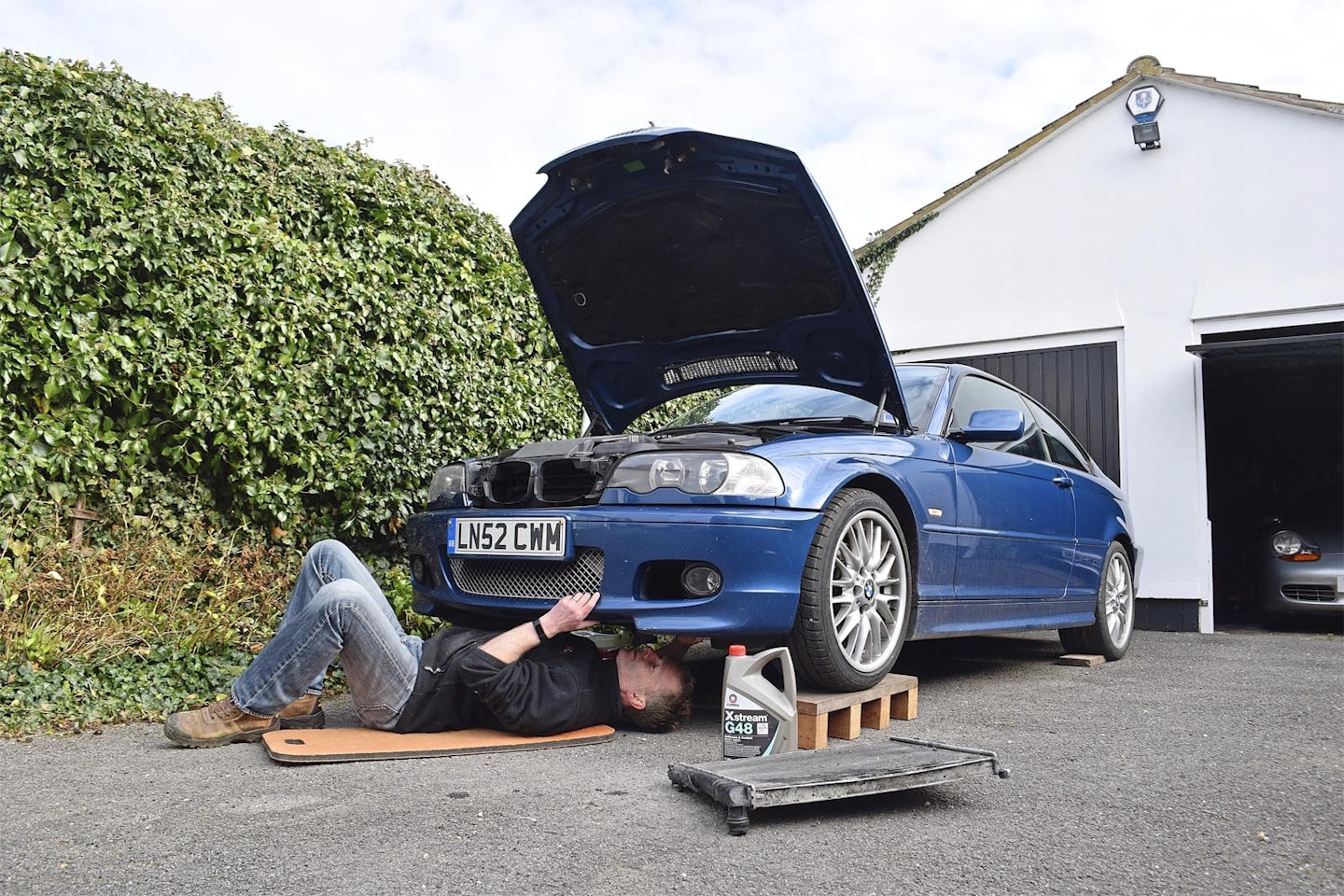 2002 BMW 325Ci Sport
Owned by: Phil Bell
Time owned: Seven years
Latest/total mileage: 5890/170,122
Latest/total costs: £305/£7091
Previously: The creeping transition of my daily driver to modern classic status
Here's a puzzle for you – the radiator on your modern classic with a sealed cooling system needs a little topping up every so often, but no matter where you look and how hard, there are no telltale drips, damp areas or even the white stains left by dried-up liquid. There's no steam from the exhaust, the engine runs perfectly and the temperature gauge needle sits rock steady in the correct position. A leaking cylinderhead gasket seems unlikely.
Option one – embark on one of those process-of-elimination missions where you replace parts in increasing order of cost or decreasing likelihood until you discover the cause. Even if those items are particularly cheap and easy to change, I'm not a fan, preferring to properly diagnose the problem. Option two was to wait and see if the issue would helpfully worsen enough to reveal the source of the leak, while hoping that I wouldn't get stranded by a catastrophic failure. And then one day, the faint sweet whiff of ethylene glycol tickled my nostrils after a long drive. A few moments spent impersonating an airport sniffer dog suggested it was strongest near the radiator grille, but still no visible evidence. And so I went on, until one day, returning after a drive in cool conditions, I spotted a gentle mist of steam wafting through the radiator grille, narrowing my search to either the radiator itself, the expansion tank or the connecting hoses. Still no visible leaks though.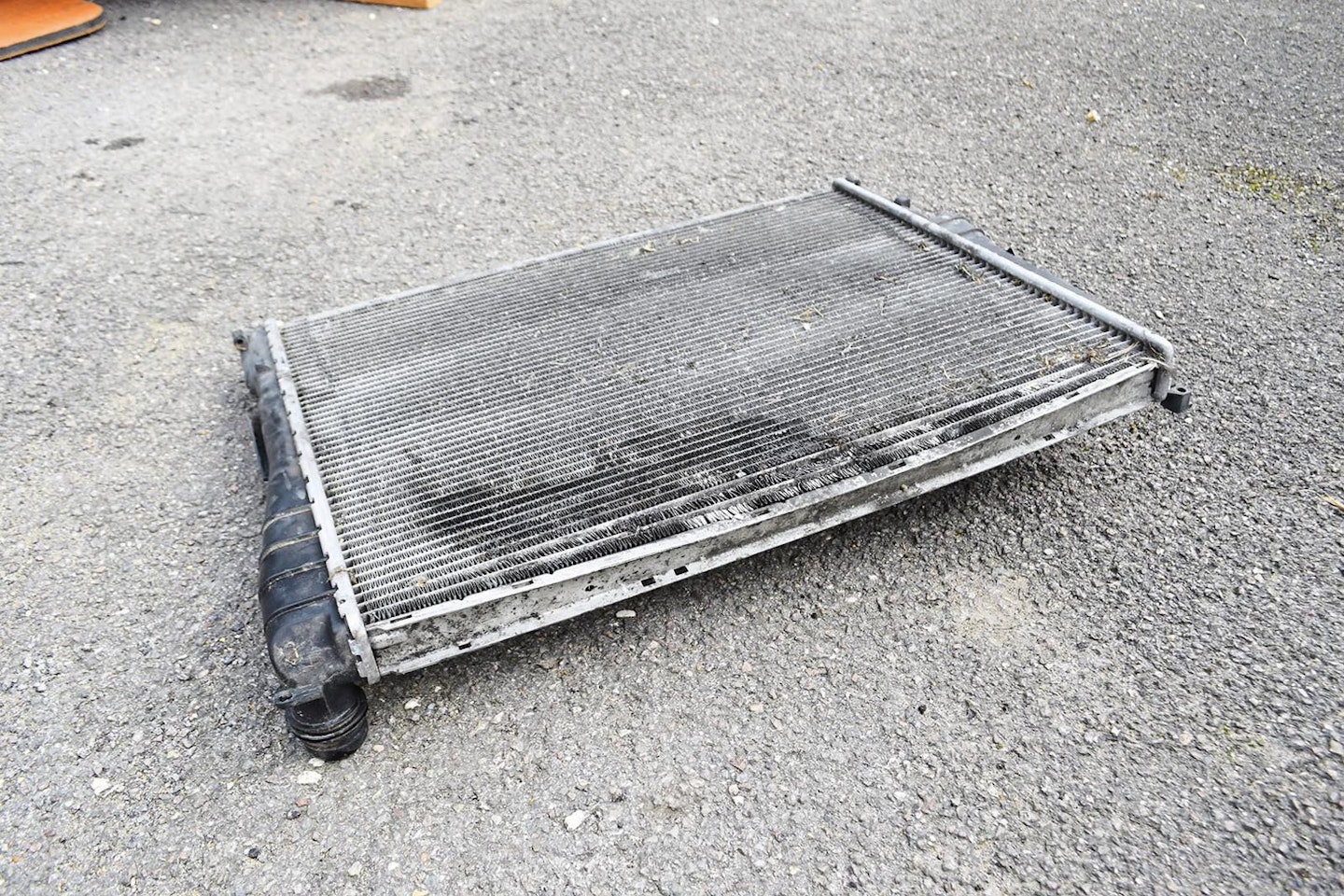 I hit Google, discovering from the helpful folk at pelicanparts.com and e46fanatics.com that the plastic expansion tank on these cars is prone to cracking, sometimes catastrophically. Mine looked fine. Next suspect was the aluminium radiator, which you can't inspect from the front because the air conditioning radiator obscures it. On the fan side it looked fine and dry. But the forums also revealed that the radiators on these cars tend to warp until the matrix cracks, unhelpfully along their top edge where it's most difficult to spot when it's still in the car. Exactly what had happened to mine.
Talk of some aftermarket radiators not fitting correctly and the sub-£300 price of a genuine one from BMW made the decision easy. Extracting the old one was more involved than I'm used on cars of the E-type era, with all sorts of sensors and clever snap fittings to remove, along with things like the air filter box, radiator and fan, but the beautifully clear step-by-step instructions on the forums helped demystify the process and the failing radiator was soon lying on the driveway where I could see just how bad it was. Forum wisdom suggests replacing the expansion tank while it's out, but mine looked perfect so I decided to keep it. Maybe it had been replaced in the past?
Refitting was a fiddle but the result is a leak-free, odourless E46 with no fear of next summer's weather.
This is a free article taken from theJanuary 2023 issue of Classic Cars magazine. To read more free content visit members.classiccarsmagazine.co.uk or to read all our content, why not try a Classic Cars membership at just 99p for your first month?