PREVIEW THE JANUARY ISSUE
See an article you like? Click on the link to be directed to our NEW members' area and read the January issue from just 99p!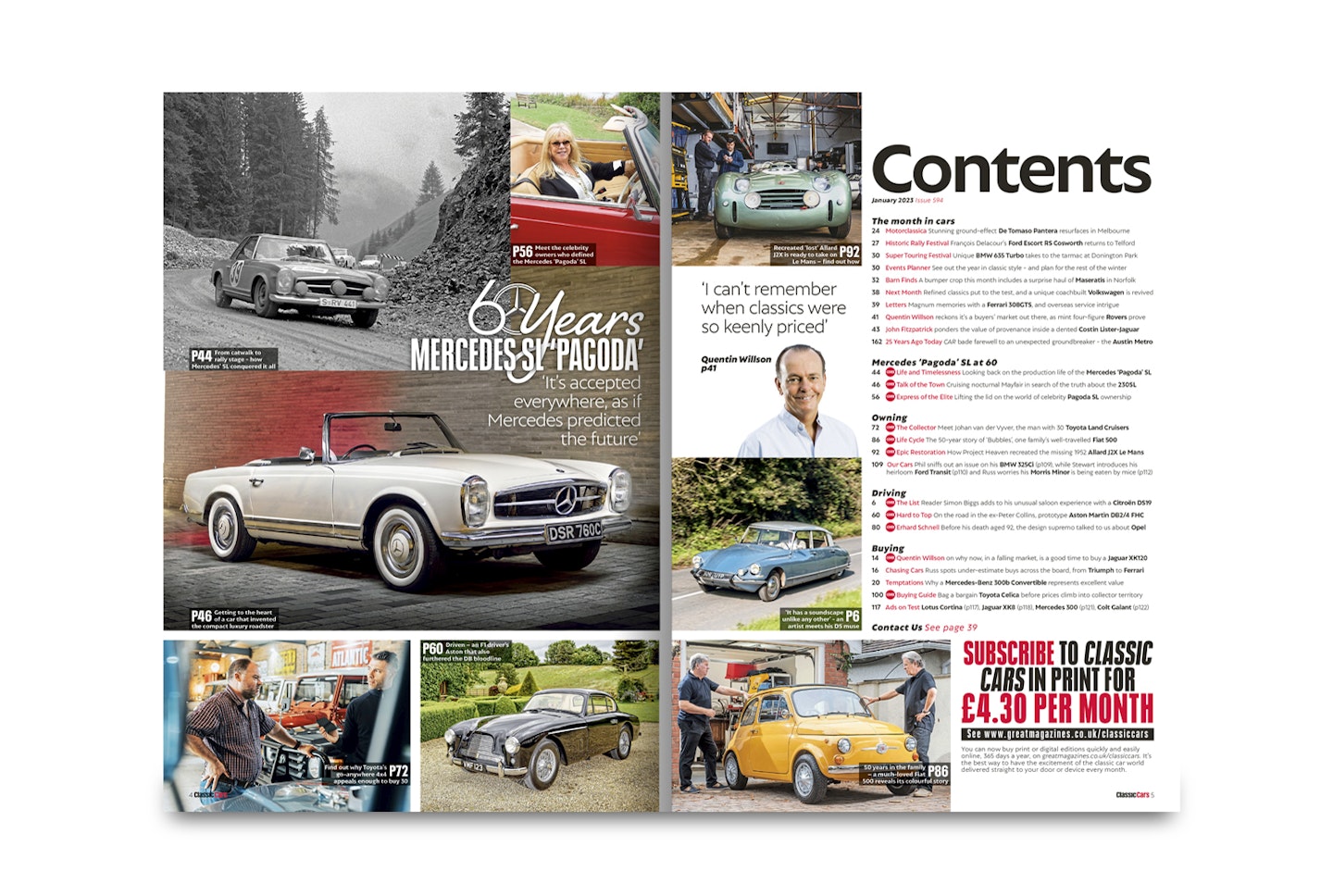 Mercedes 'Pagoda' SL at 60
44 Life and Timelessness Looking back on the production life of the Mercedes 'Pagoda' SL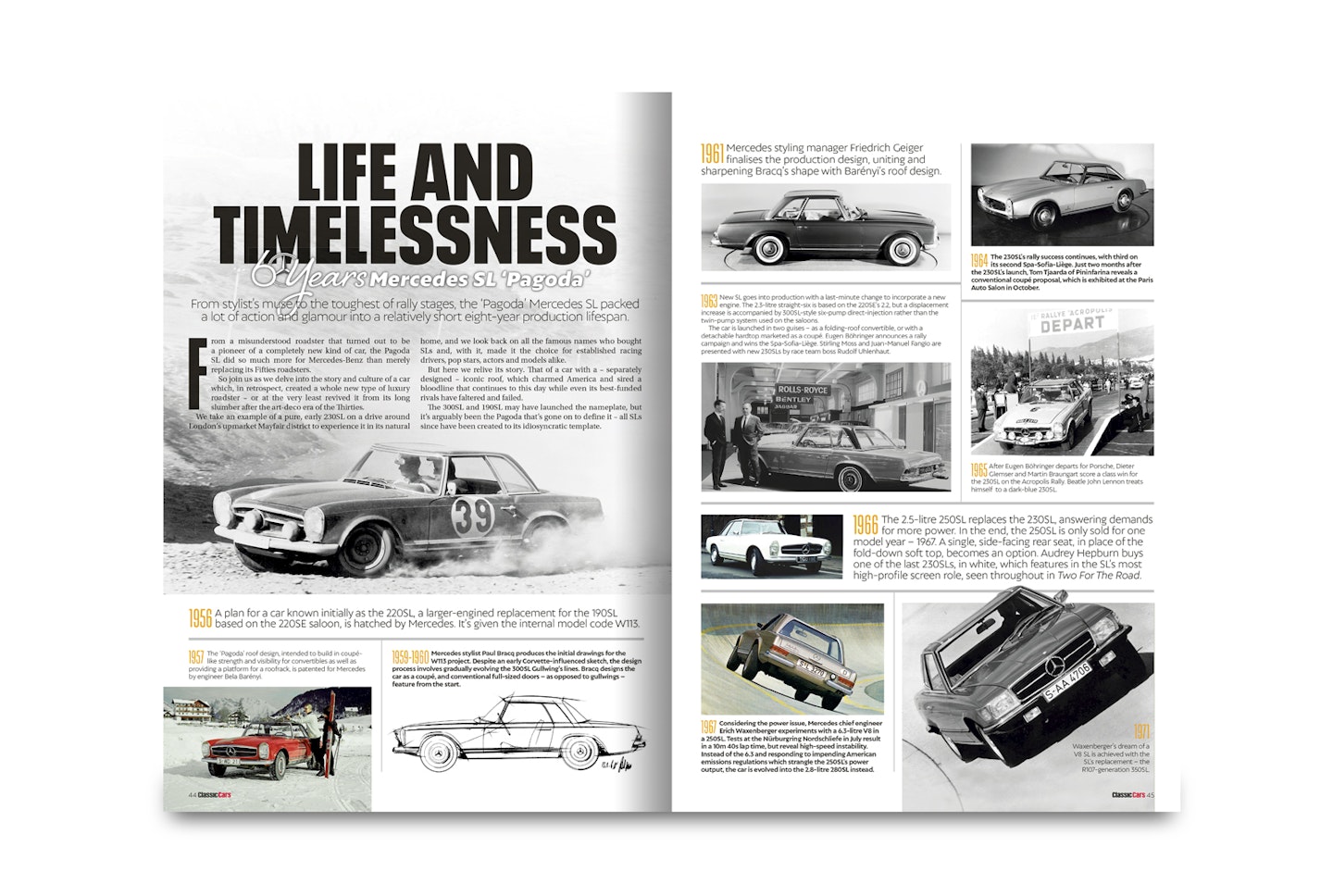 46 Talk of the Town Cruising nocturnal Mayfair in search of the truth about the 230SL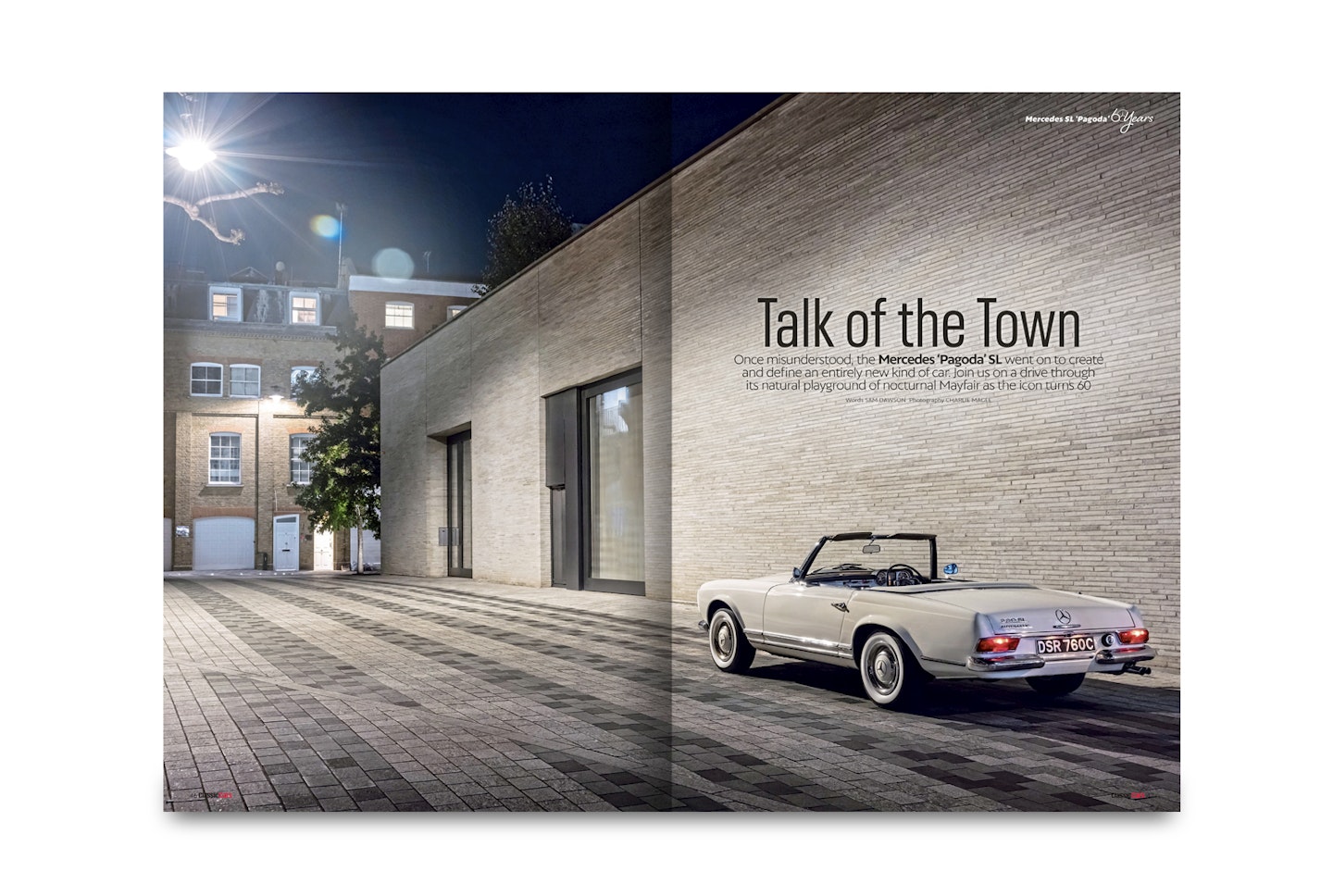 56 Express of the Elite Lifting the lid on the world of celebrity Pagoda SL ownership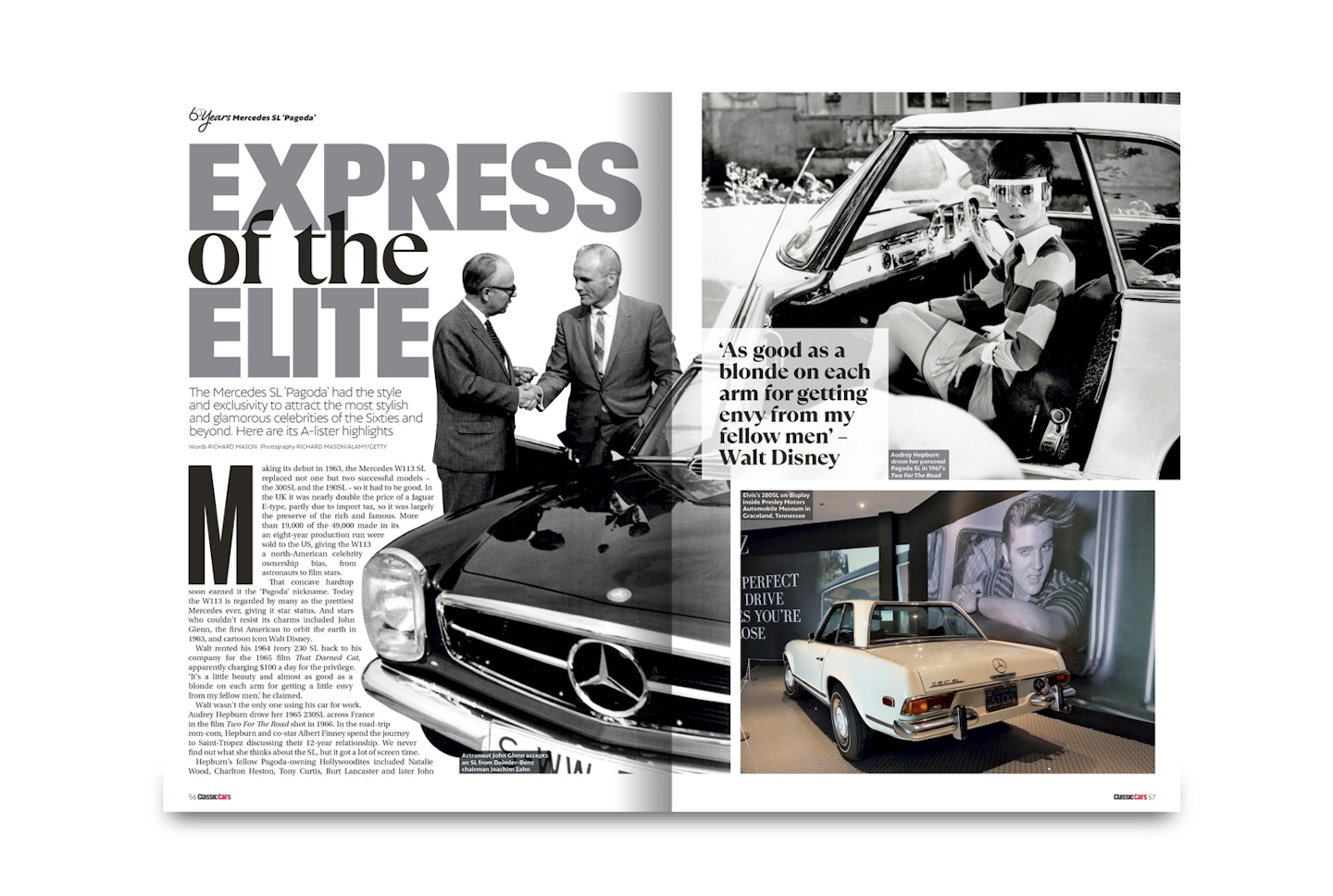 Driving
6 The List Reader Simon Biggs adds to his unusual saloon experience with a Citroën DS19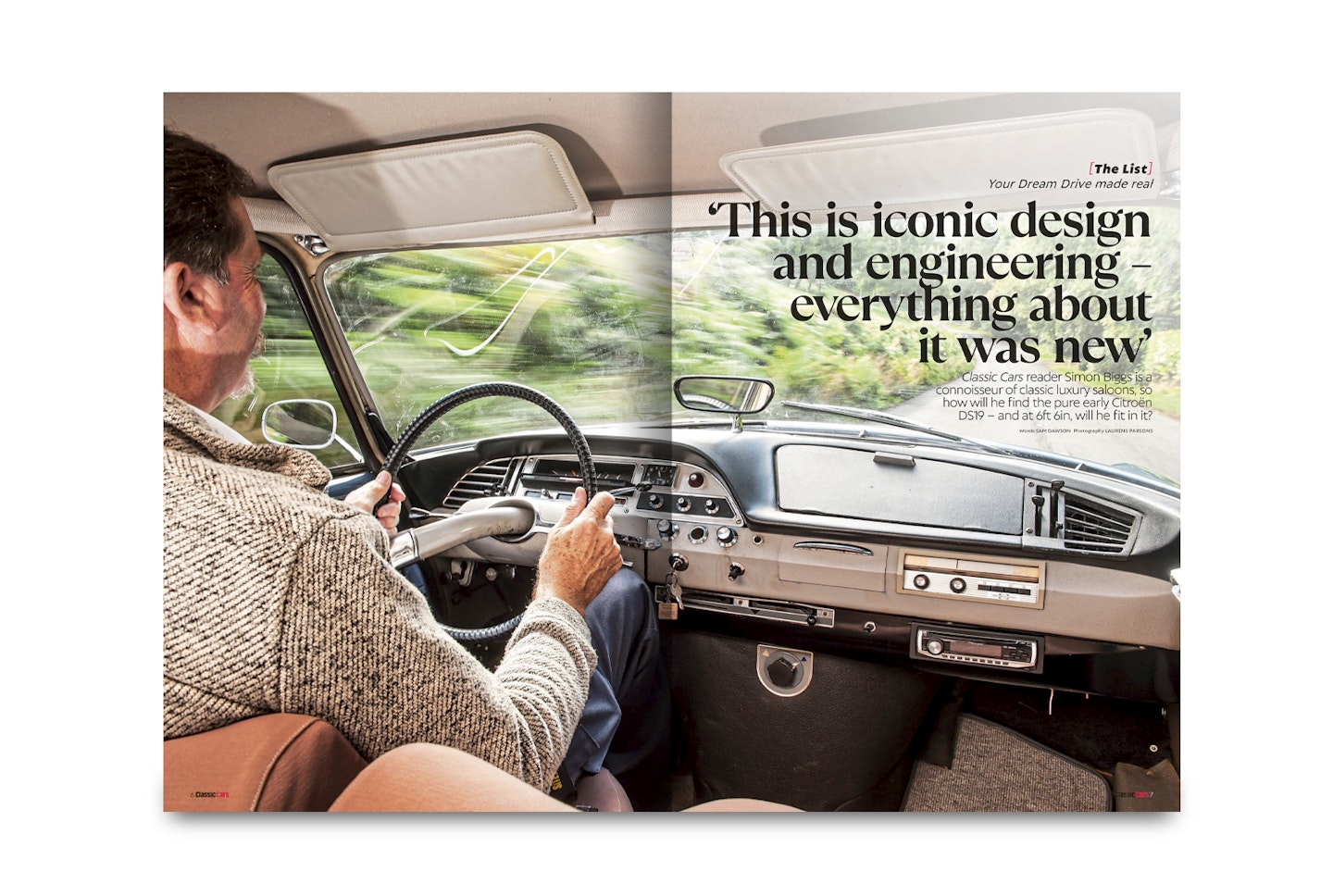 60 Hard to Top On the road in the ex-Peter Collins, prototype Aston Martin DB2/4FHC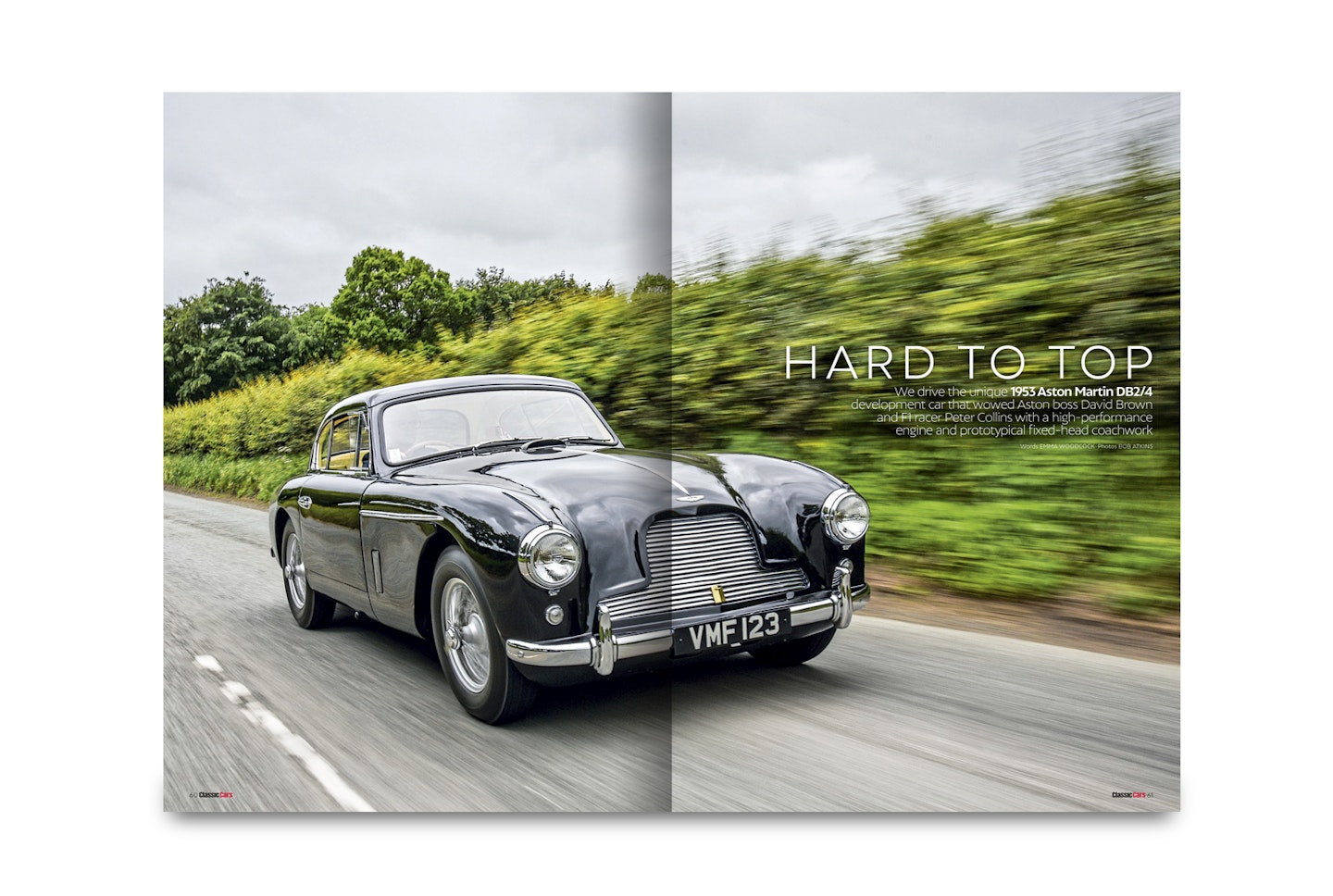 80 Erhard Schnell Before his death aged 92, the design supremo talked to us about Opel
Owning
72 The Collector Meet Johan van der Vyver, the man with 30 Toyota Land Cruisers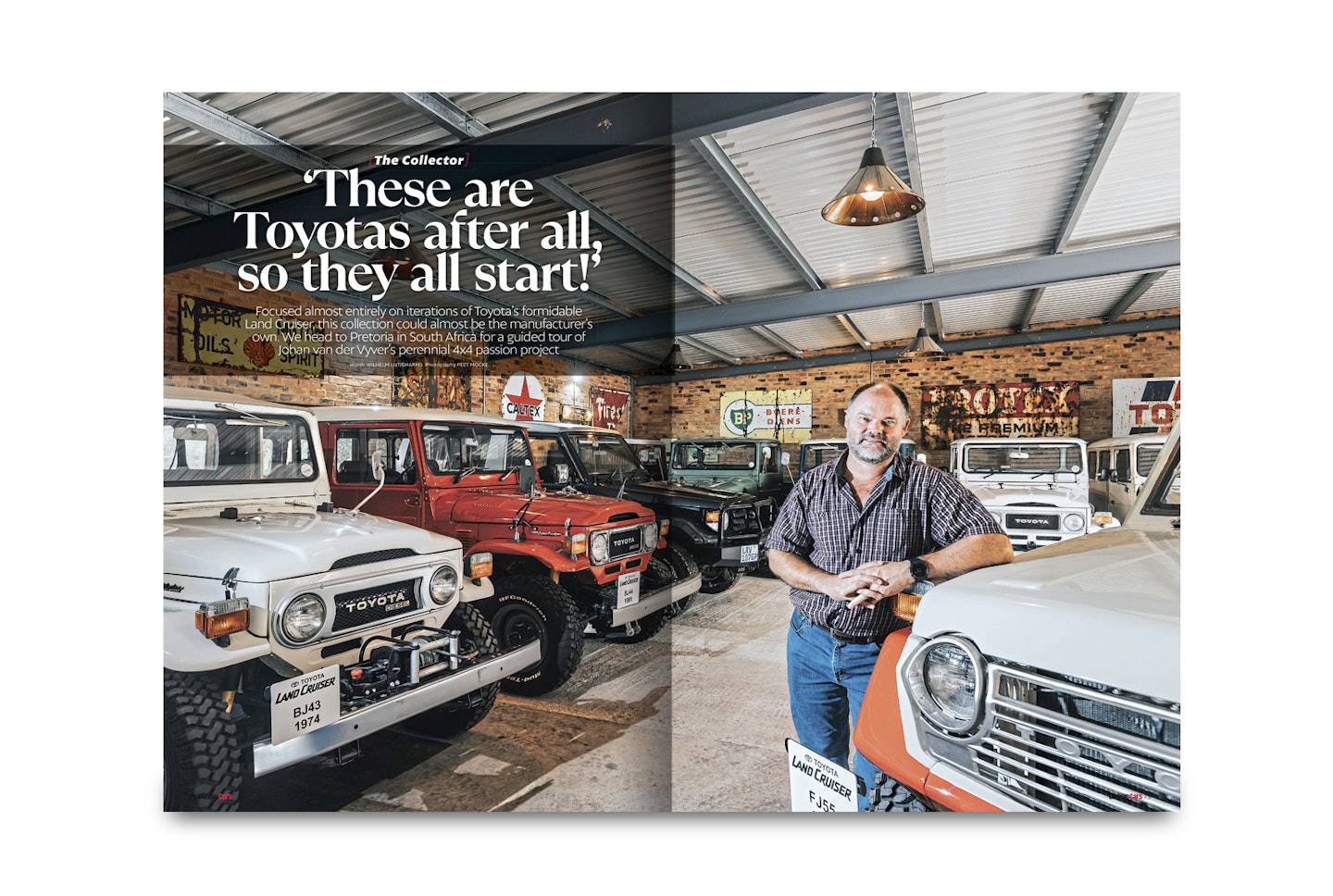 86 Life Cycle The 50-year story of 'Bubbles', one family's well-travelled Fiat 500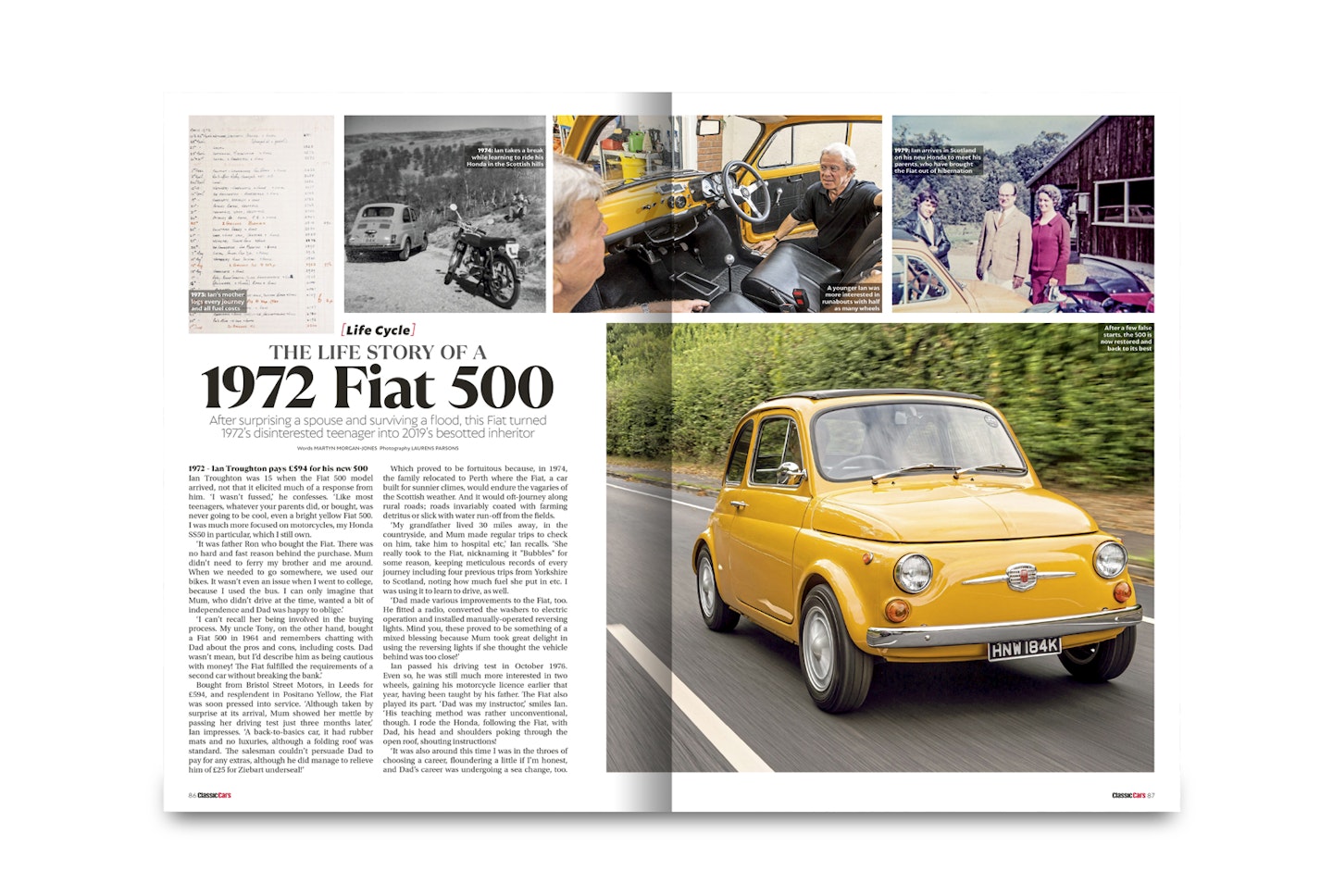 92 Epic Restoration How Project Heaven recreated the missing 1952 Allard J2X Le Mans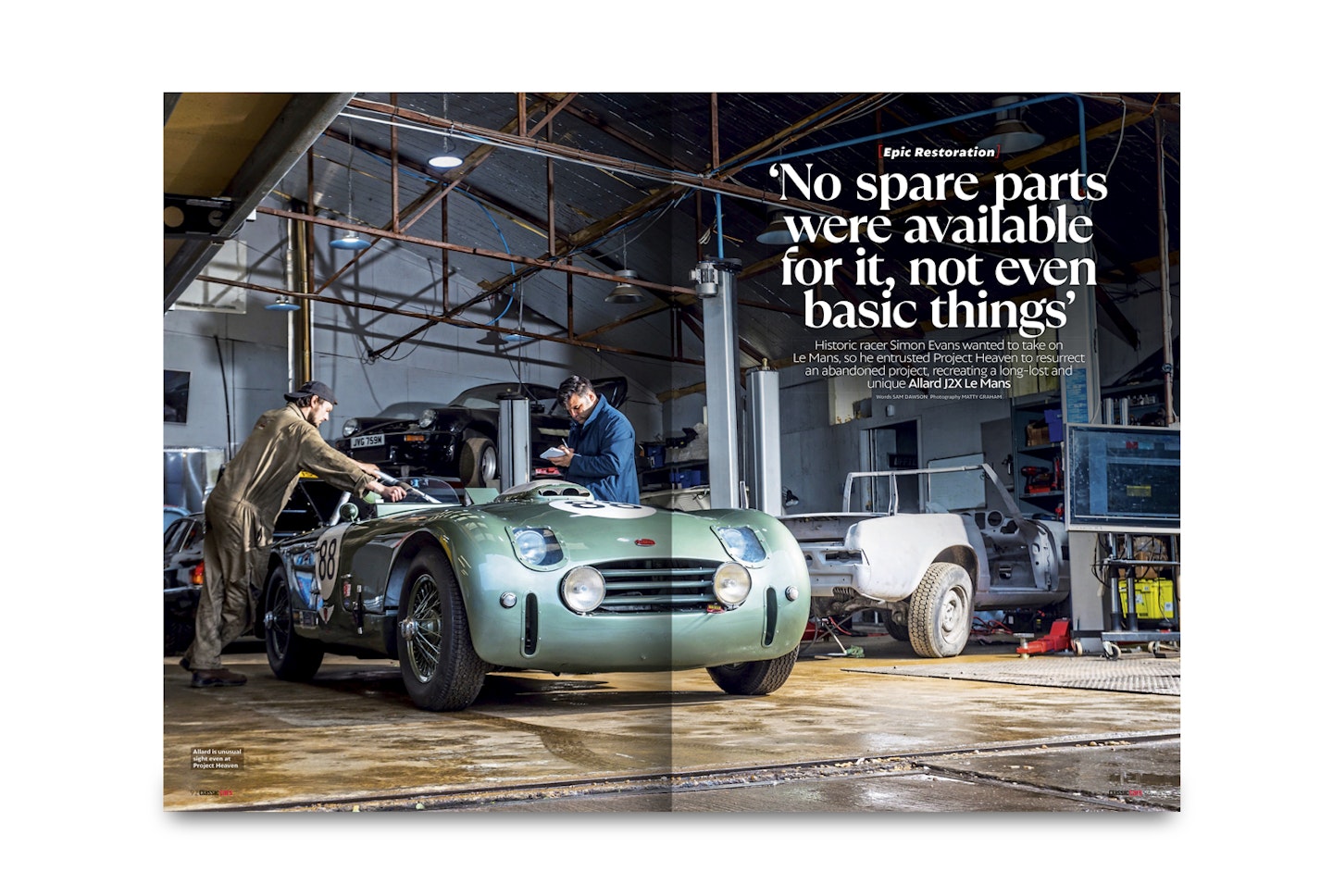 109 Our Cars Phil sniffs out an issue on his BMW 325Ci , while Stewart introduces his heirloom Ford Transit and Russ worries his Morris Minor is being eaten by mice
Buying
14 Quentin Willson on why now, in a falling market, is a good time to buy a Jaguar XK120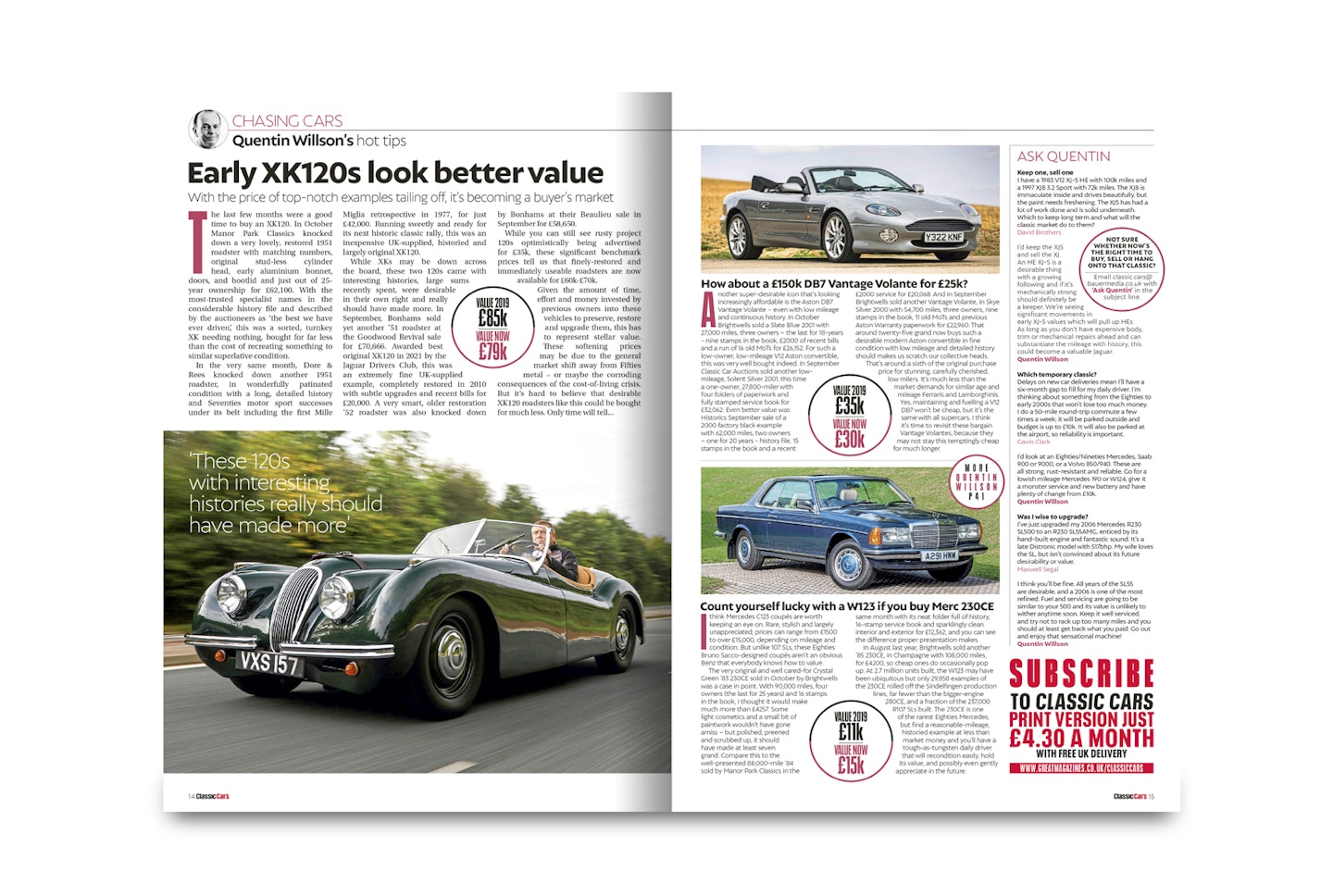 16 Chasing Cars Russ spots under-estimate buys across the board, from Triumph to Ferrari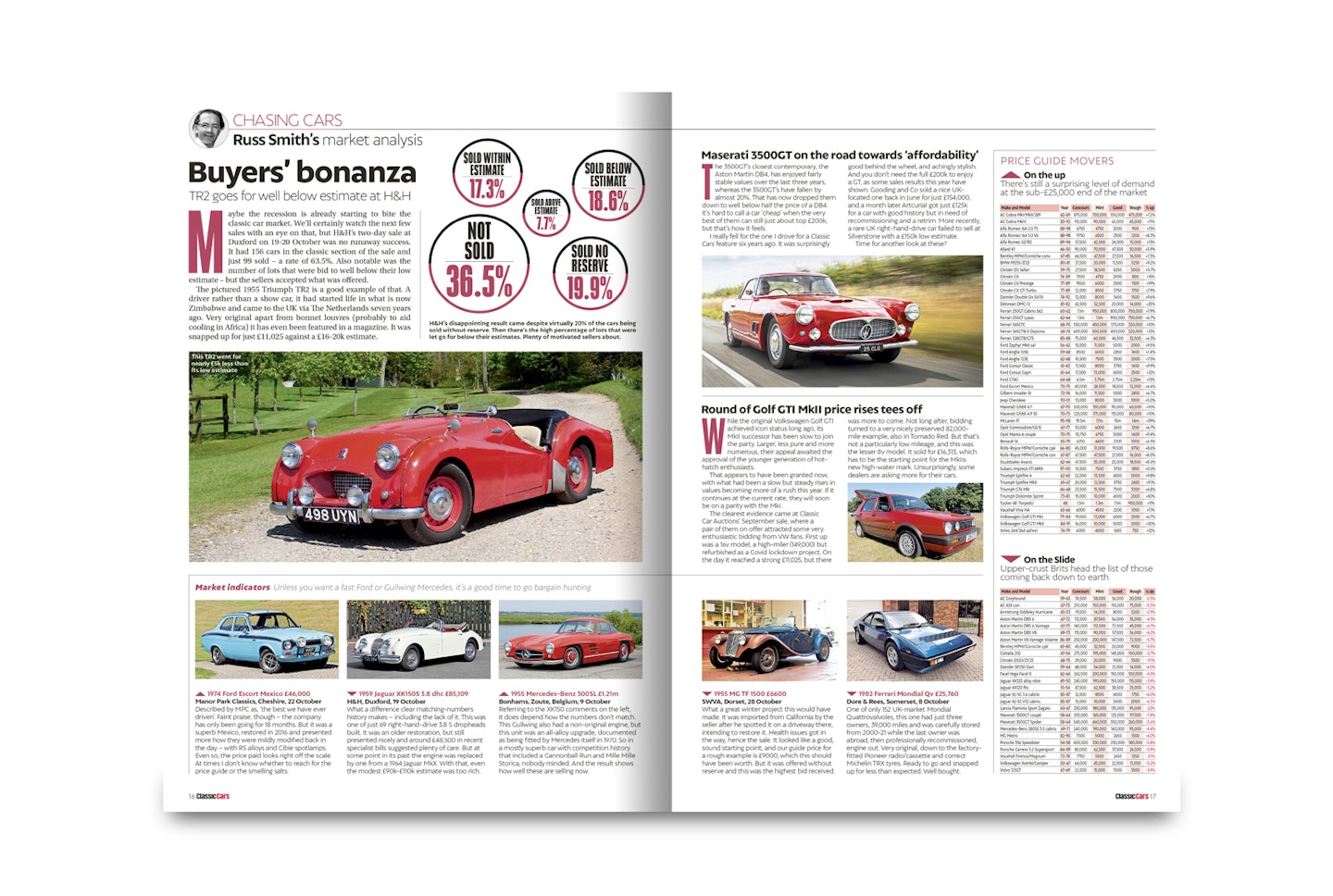 20 Temptations Why a Mercedes-Benz 300b Convertible represents excellent value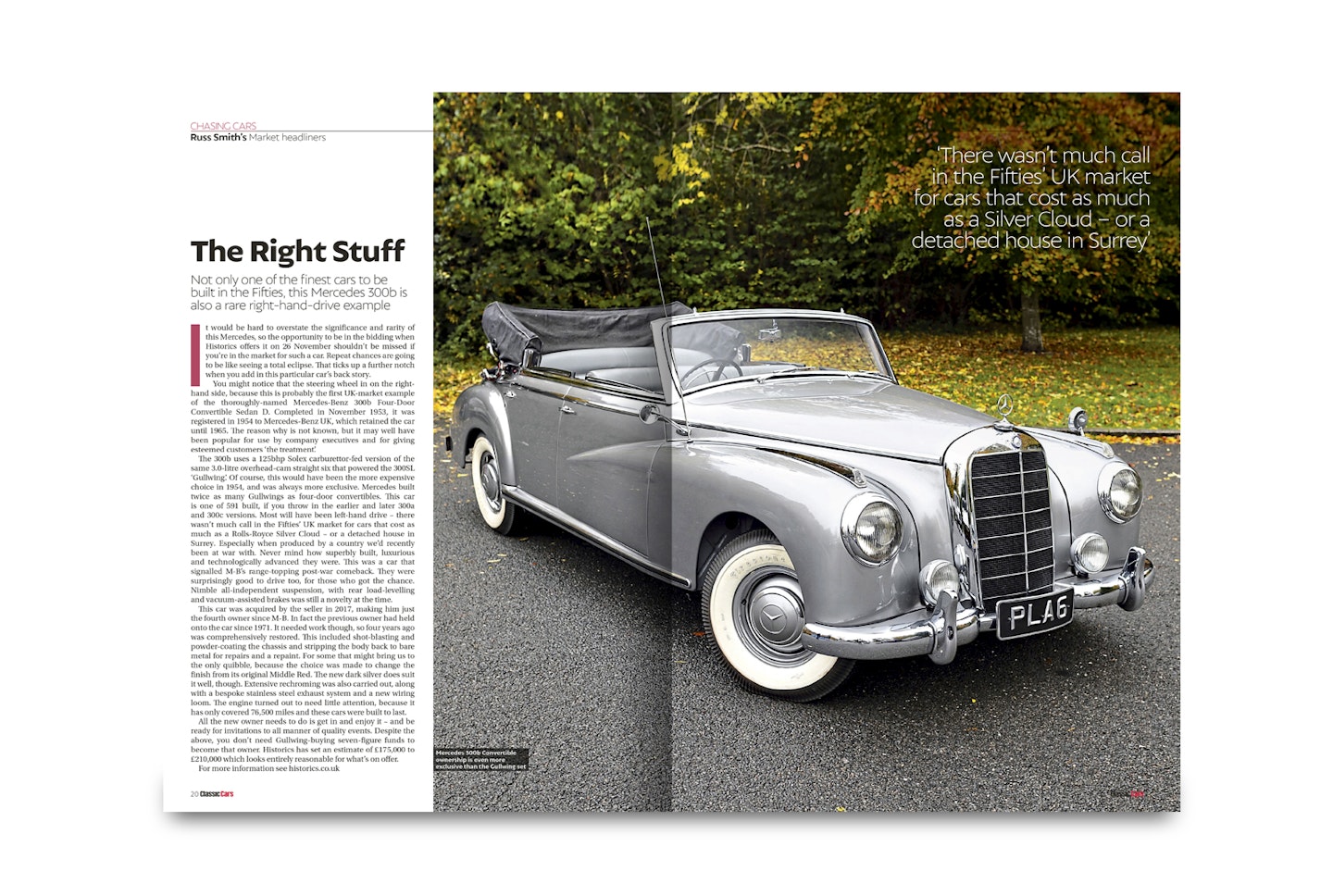 100 Buying Guide Bag a bargain Toyota Celica before prices climb into collector territory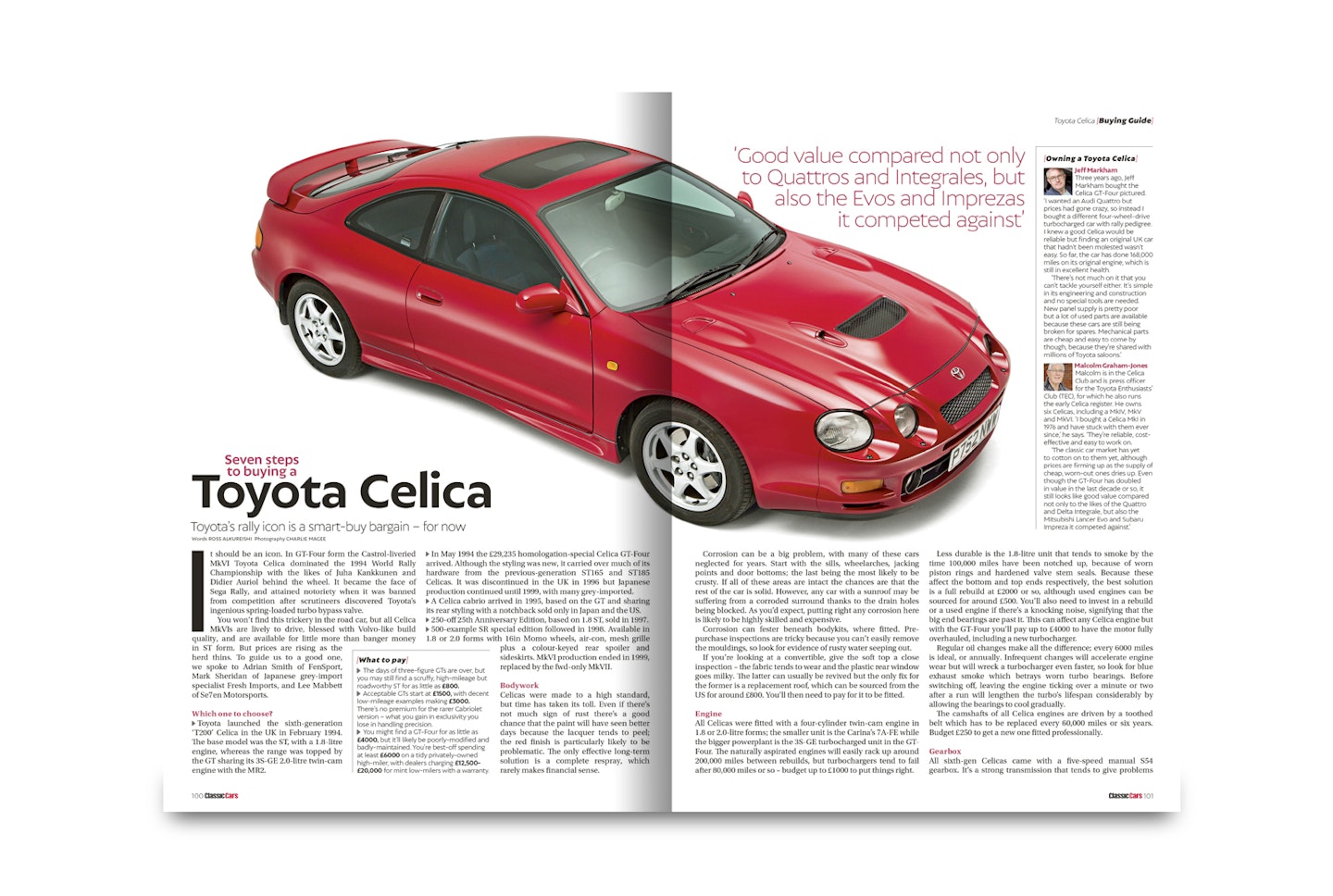 117 Ads on Test Lotus Cortina , Jaguar XK8, Mercedes 300, Colt Galant
The month in cars
24 Motorclassica Stunning ground-effect De Tomaso Pantera resurfaces in Melbourne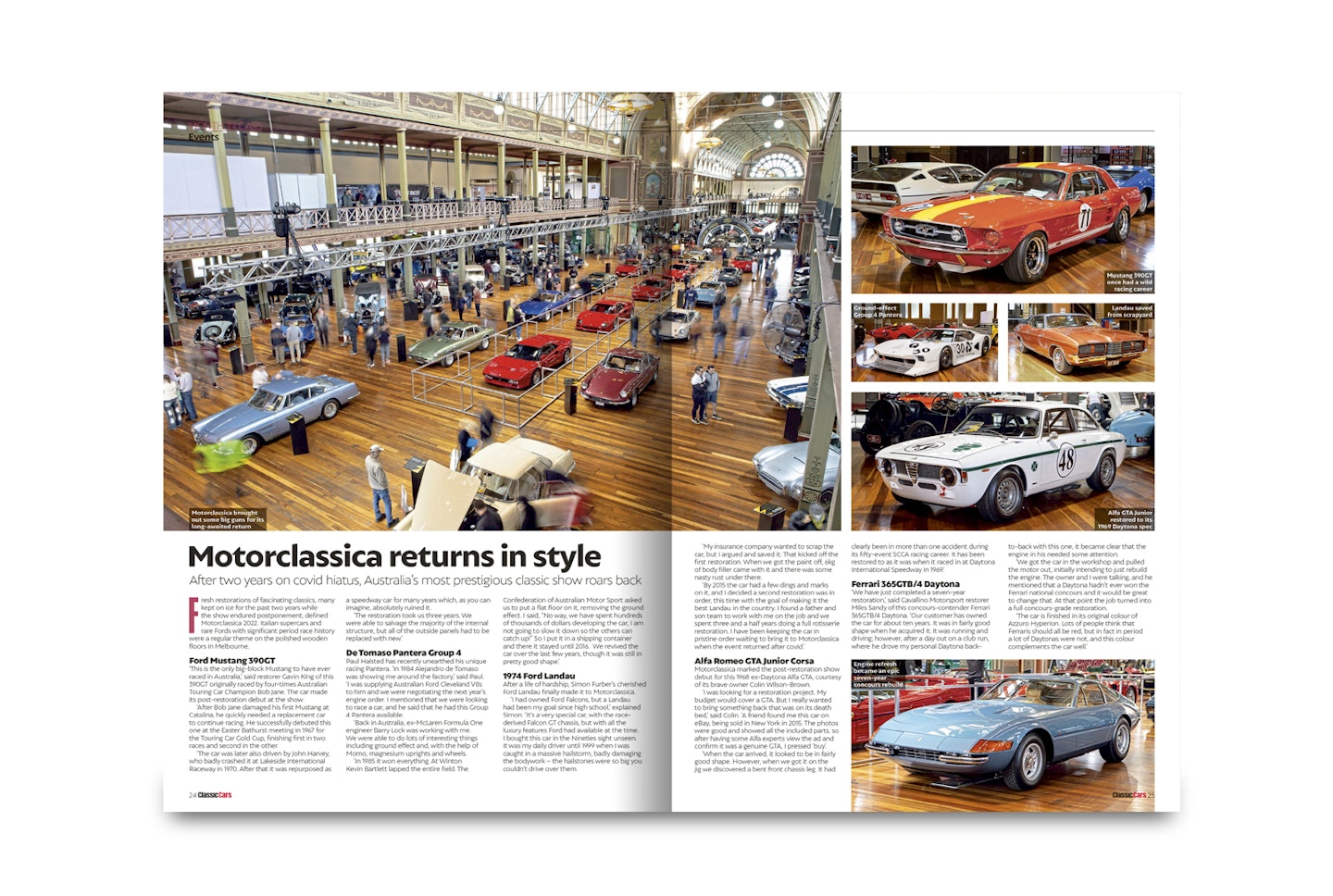 27 Historic Rally Festival François Delacour's Ford Escort RS Cosworth returns to Telford
30 Super Touring Festival Unique BMW 635 Turbo takes to the tarmac at Donington Park
30 Events Planner See out the year in classic style - and plan for the rest of the winter
32 Barn Finds A bumper crop this month includes a surprise haul of Maseratis in Norfolk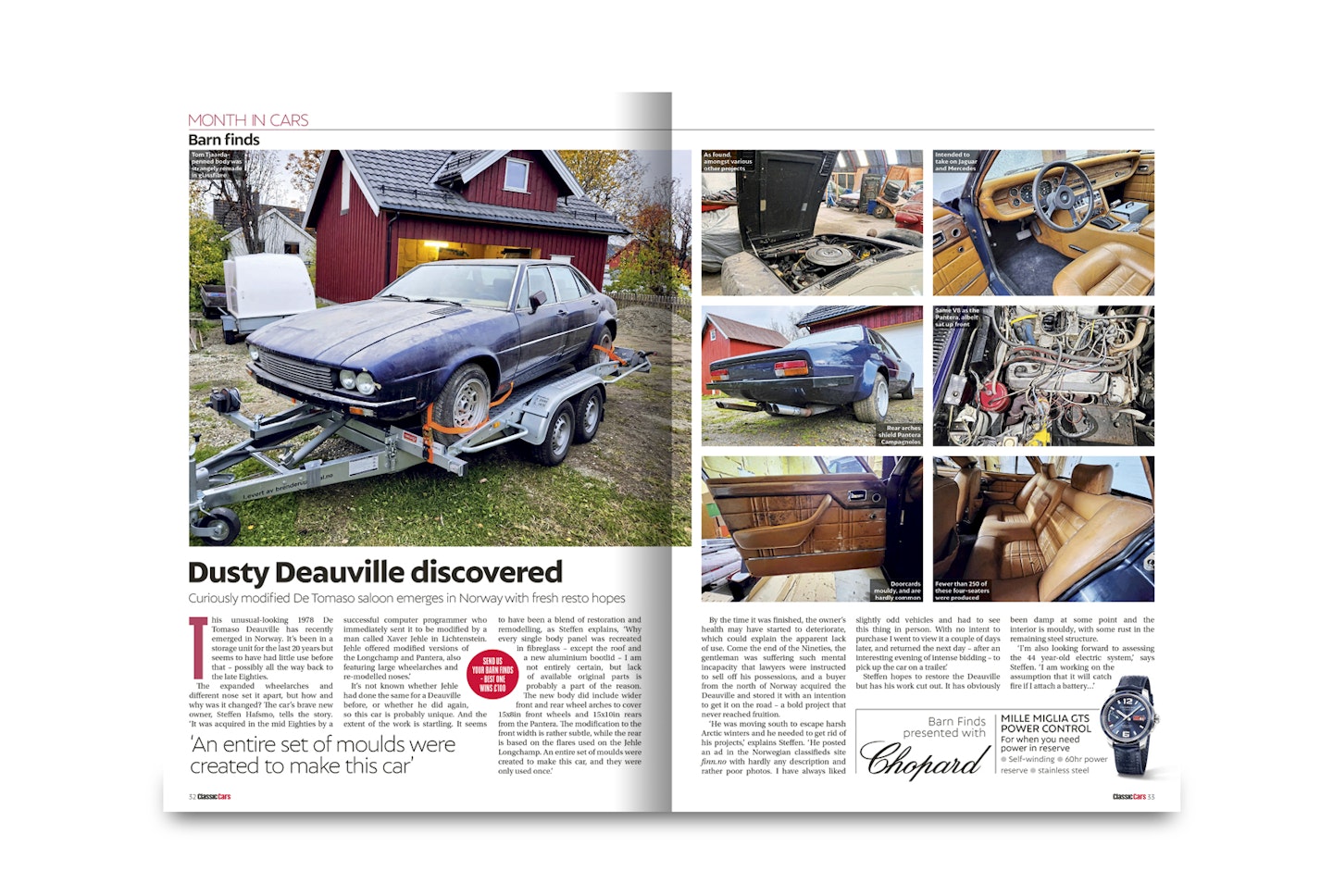 38 Next Month Refined classics put to the test, and a unique coachbuilt Volkswagen is revived
39 Letters Magnum memories with a Ferrari 308GTS, and overseas service intrigue
41 Quentin Willson reckons it's a buyers' market out there, as mint four-figure Rovers prove
43 John Fitzpatrick ponders the value of provenance inside a dented Costin Lister-Jaguar
162 25 Years Ago Today CAR bade farewell to an unexpected groundbreaker - the Austin Metro
Become a member today and you'll never miss an issue, PLUS you'll get access to member-only content and rewards on the Classic Cars member's website and app. Try our digital membership today for only 99p!