PREVIEW THE NOVEMBER ISSUE
See an article you like? Click on the link to be directed to our NEW members' area and read the November issue from just 99p!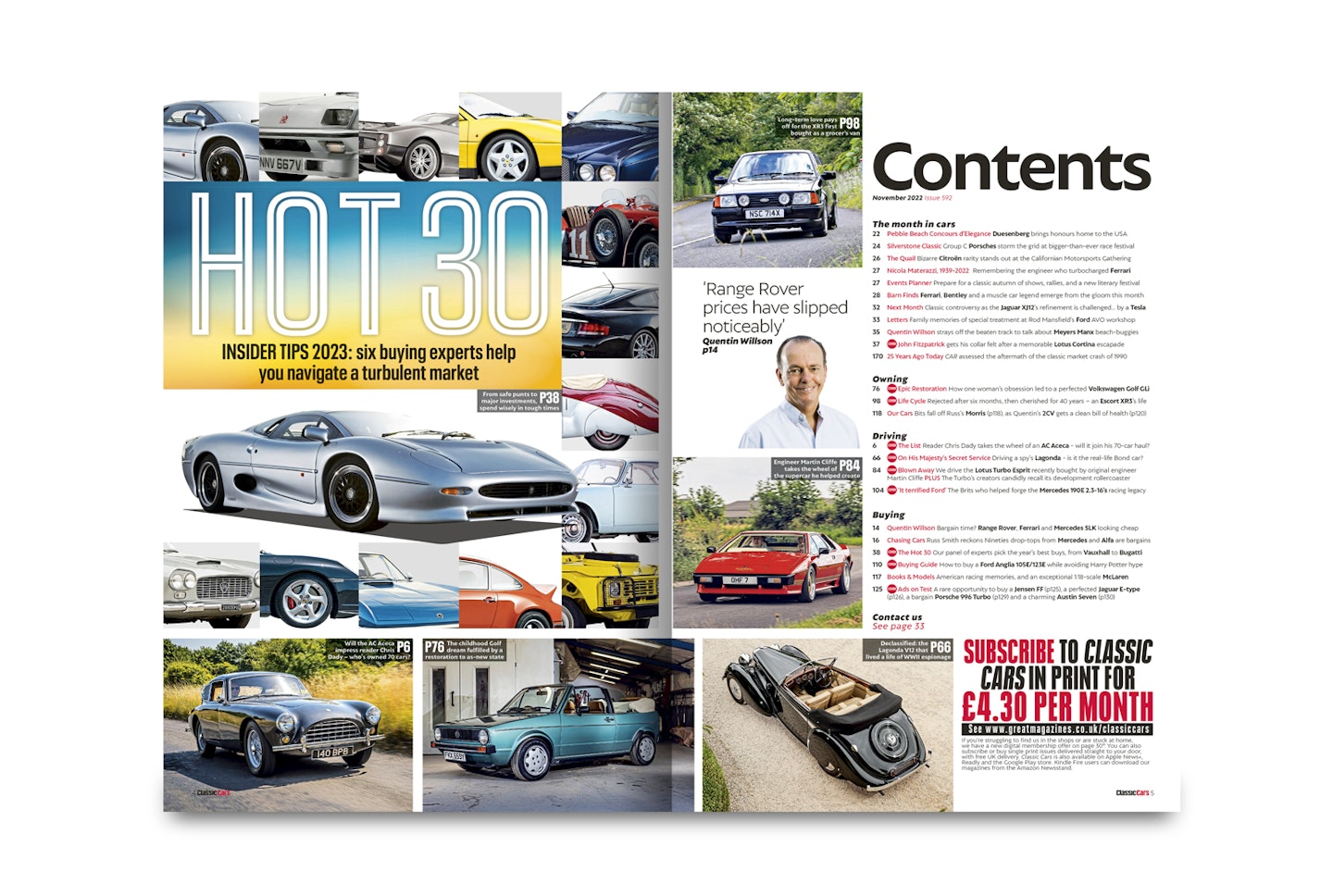 THE HOT 30
38 The Hot 30 Our panel of experts pick the year's best buys, from Vauxhall to Bugatti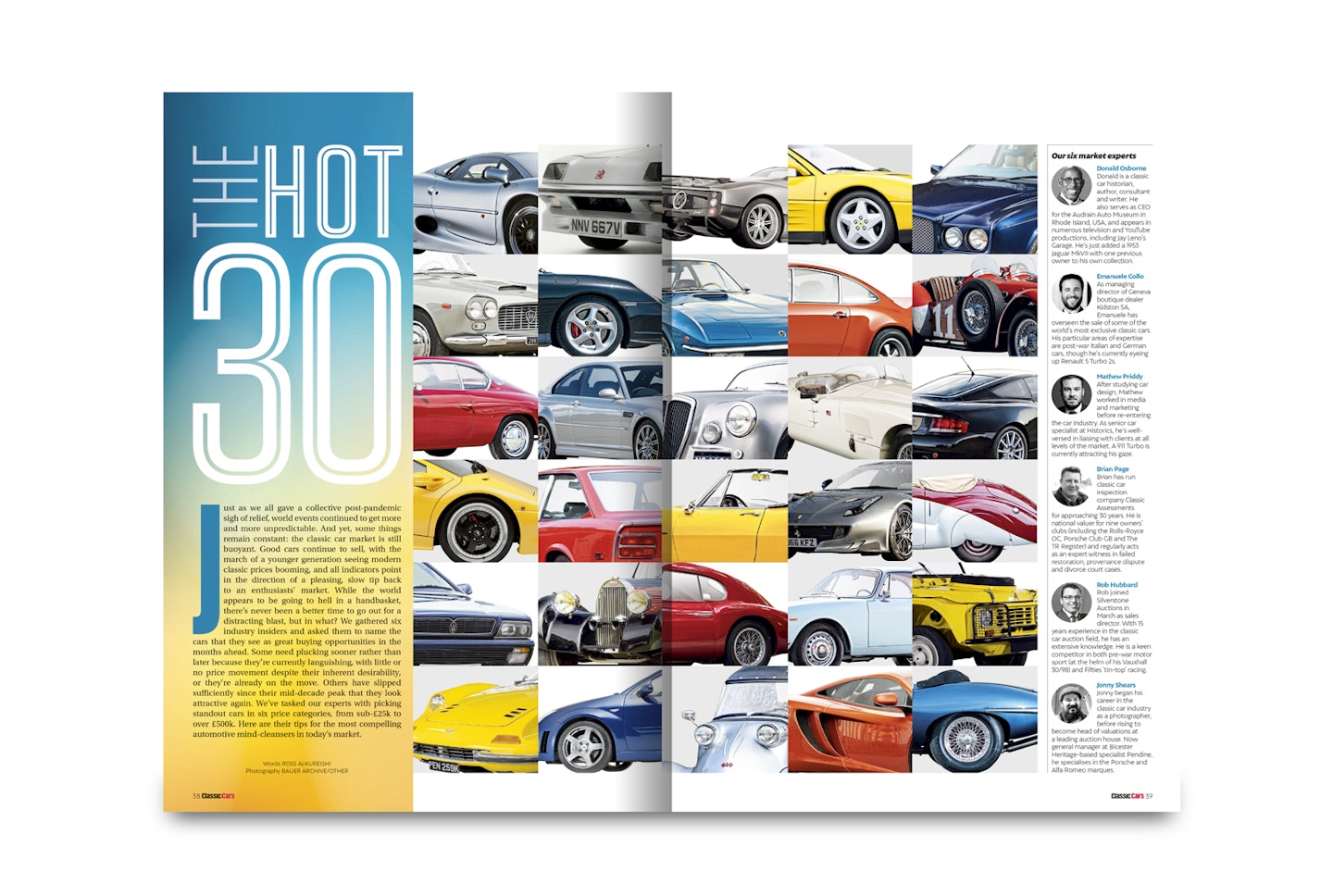 Owning
76 Epic Restoration How one woman's obsession led to a perfected Volkswagen Golf GLi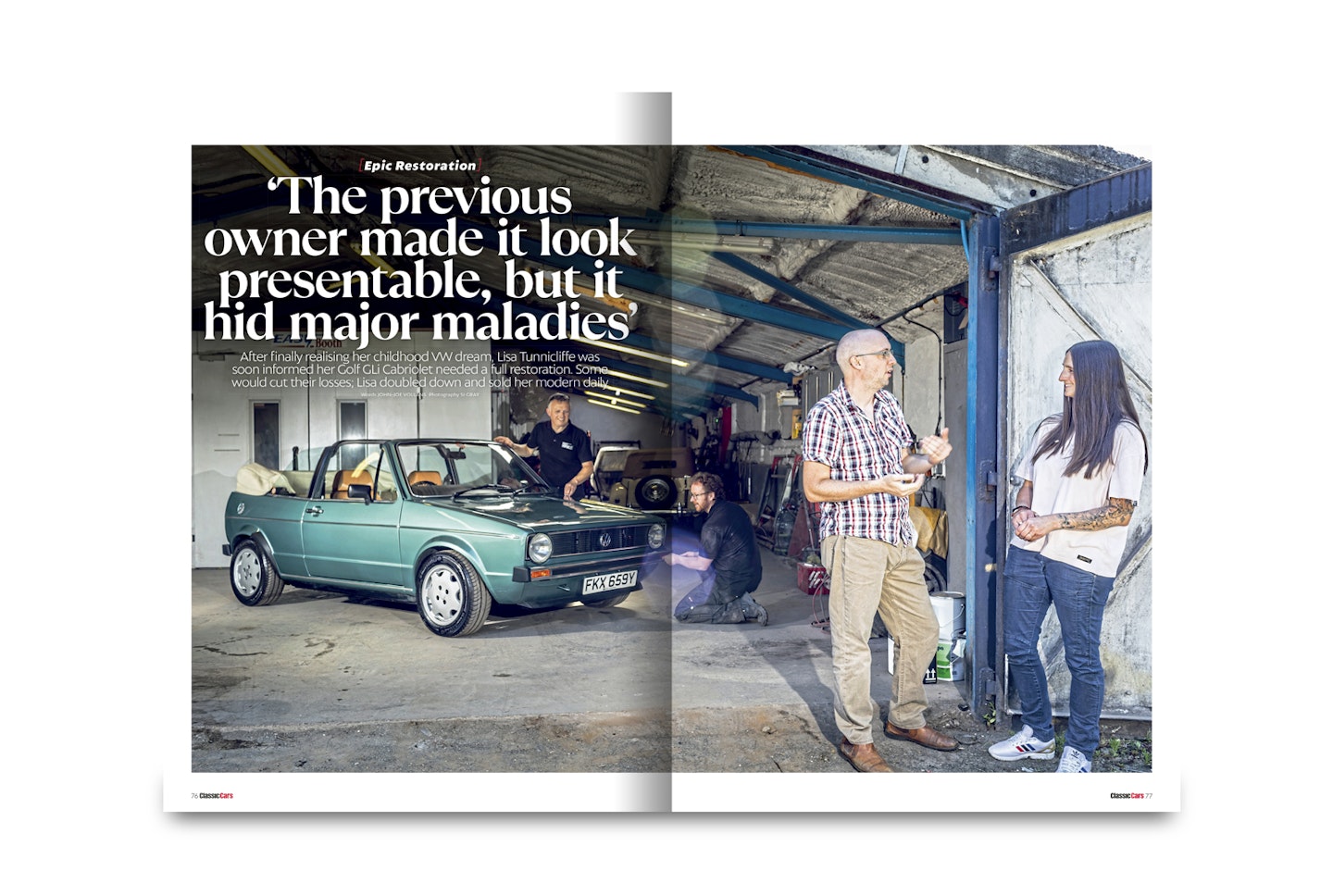 98 Life Cycle Rejected after six months, then cherished for 40 years – an Escort XR3's life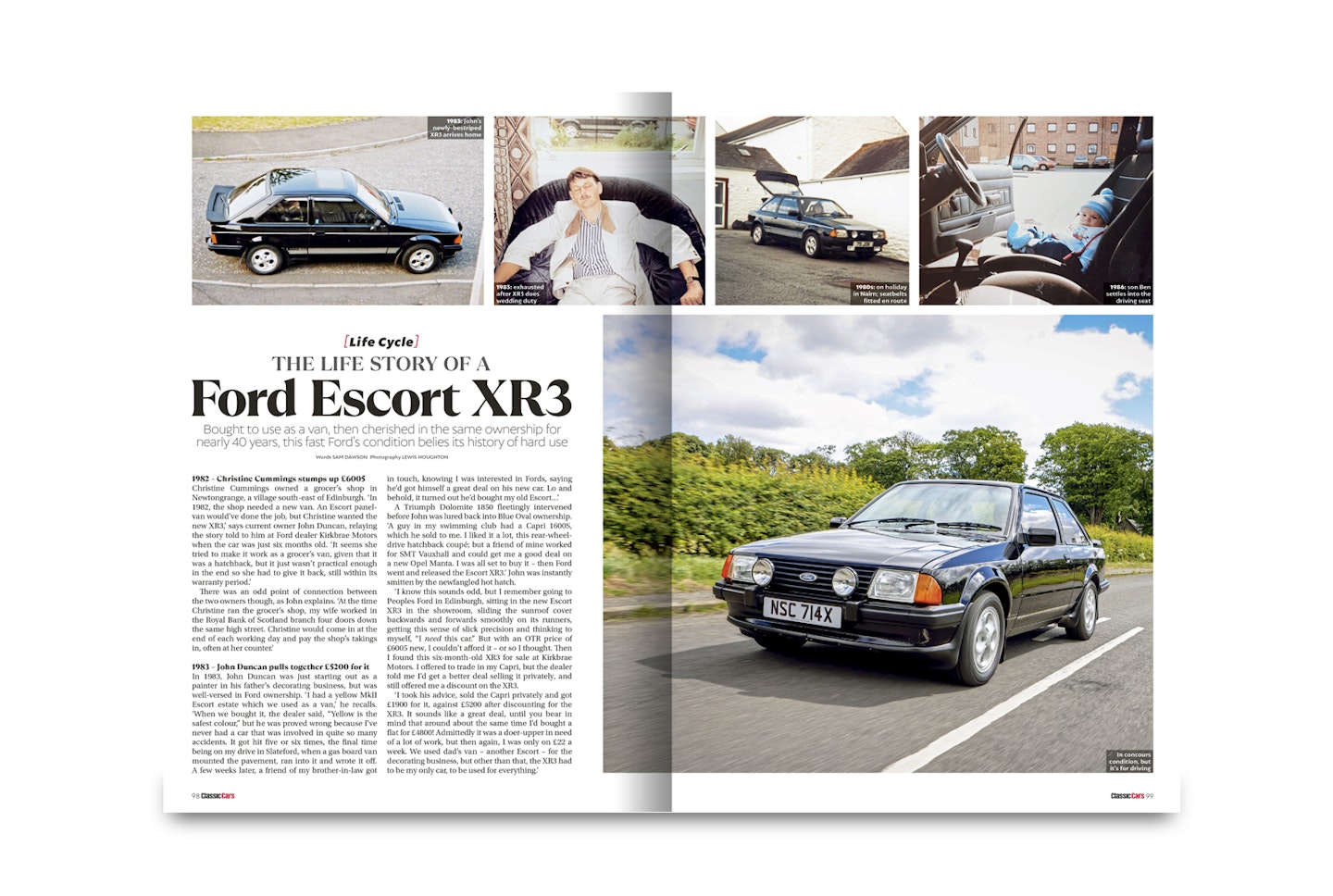 118 Our Cars Bits fall off Russ's Morris (p118), as Quentin's 2CV gets a clean bill of health (p120)
Driving
6 The List Reader Chris Dady takes the wheel of an AC Aceca - will it join his 70-car haul?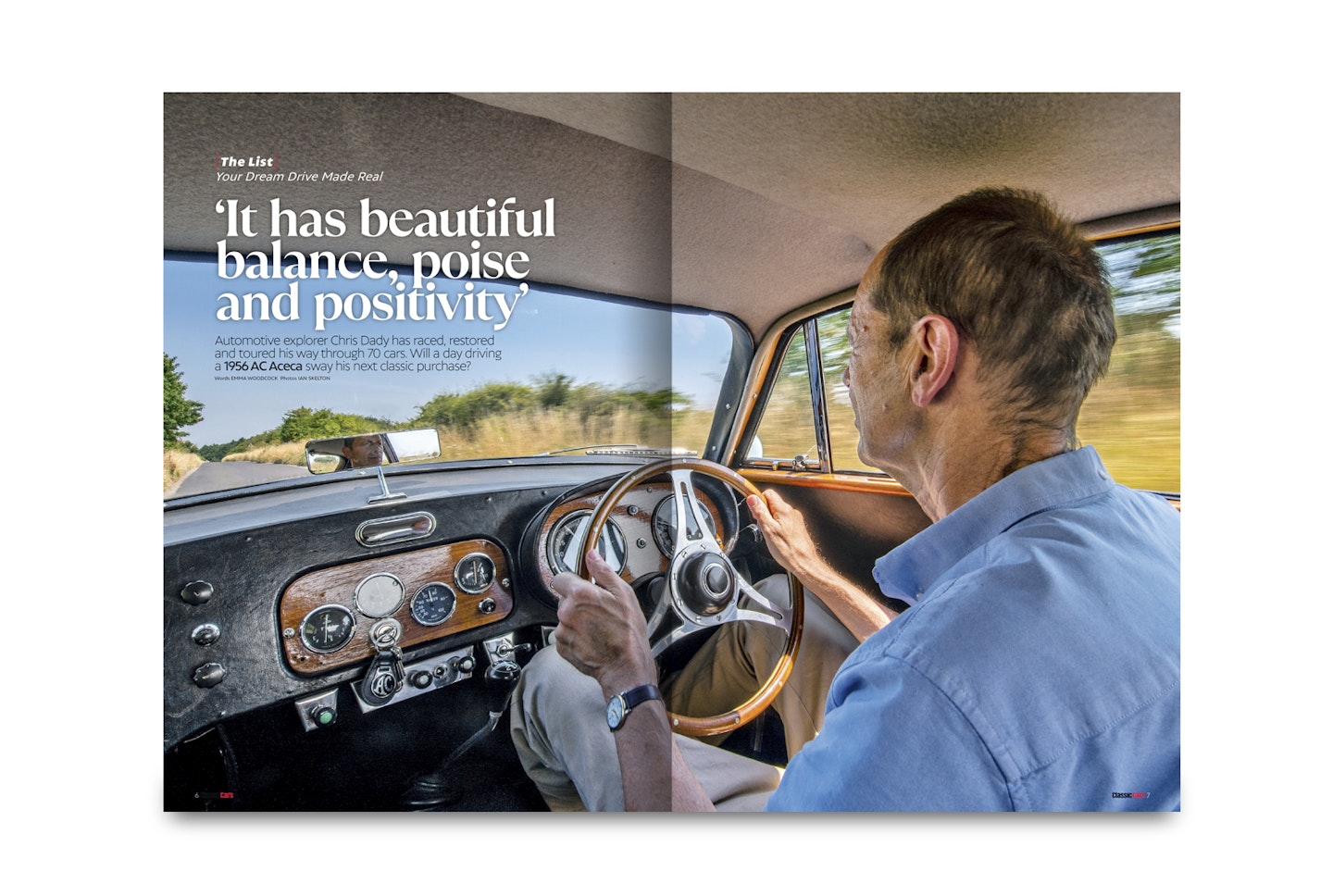 66 On His Majesty's Secret Service Driving a spy's Lagonda - is it the real-life Bond car?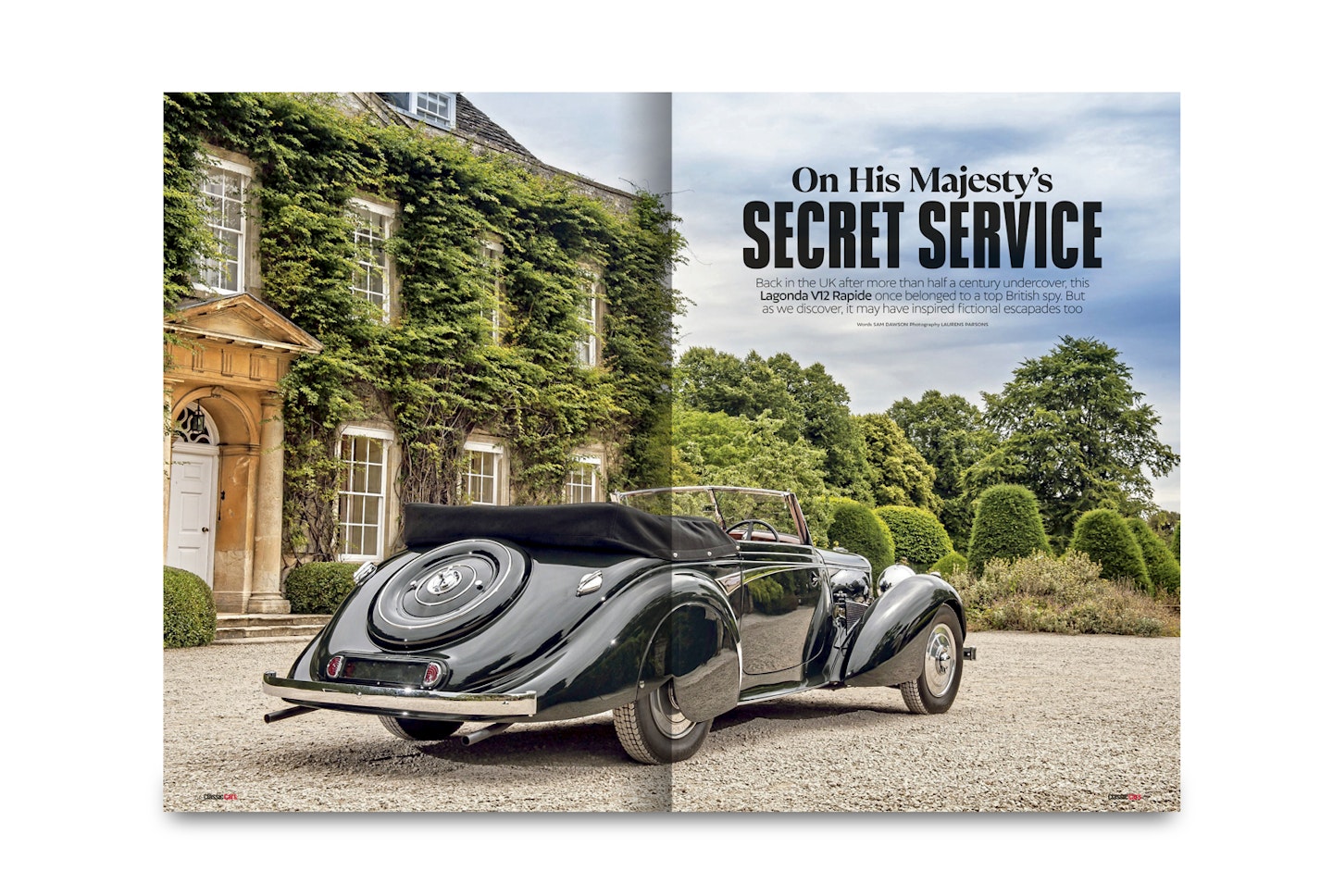 84 Blown Away We drive the Lotus Turbo Esprit recently bought by original engineer Martin Cliffe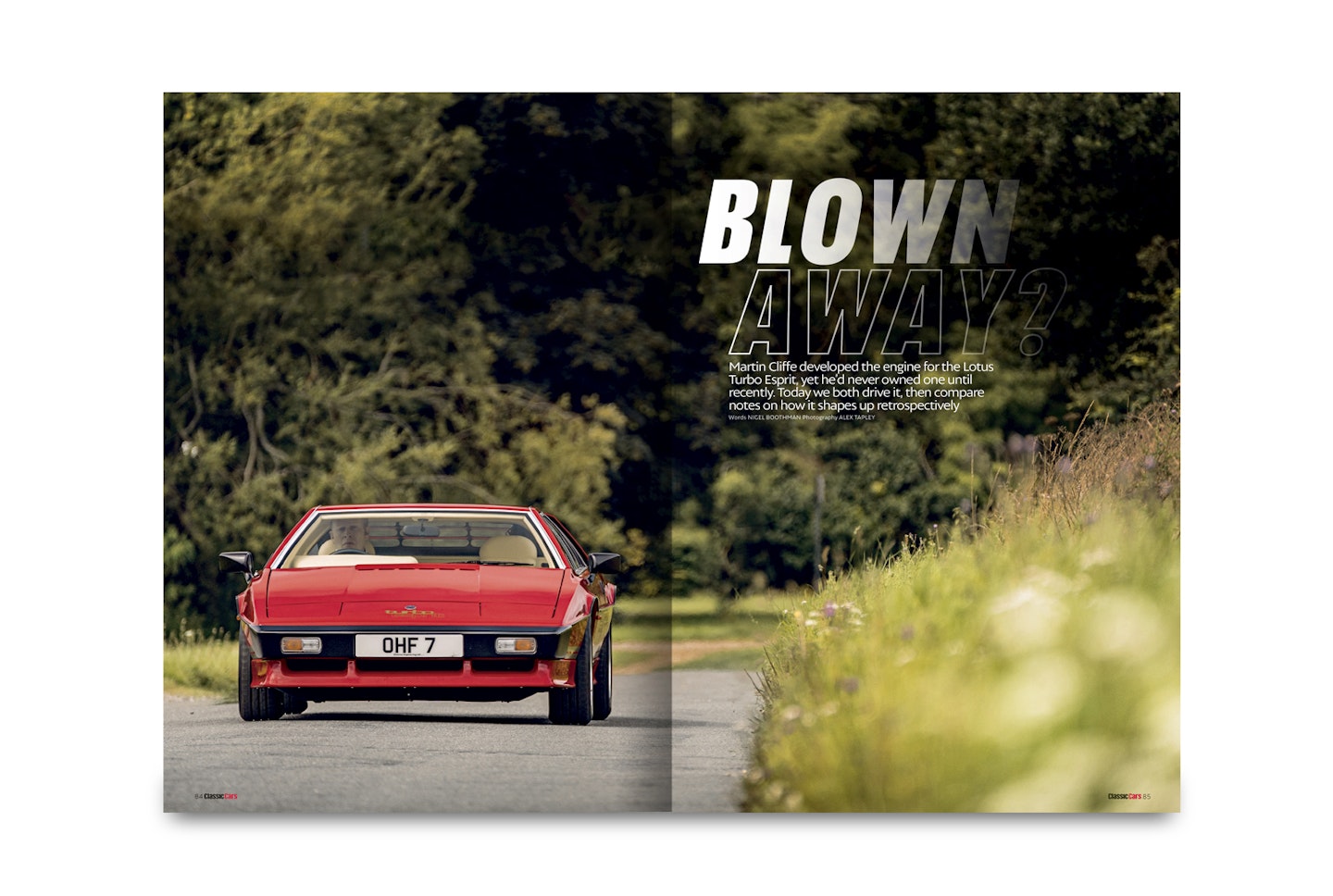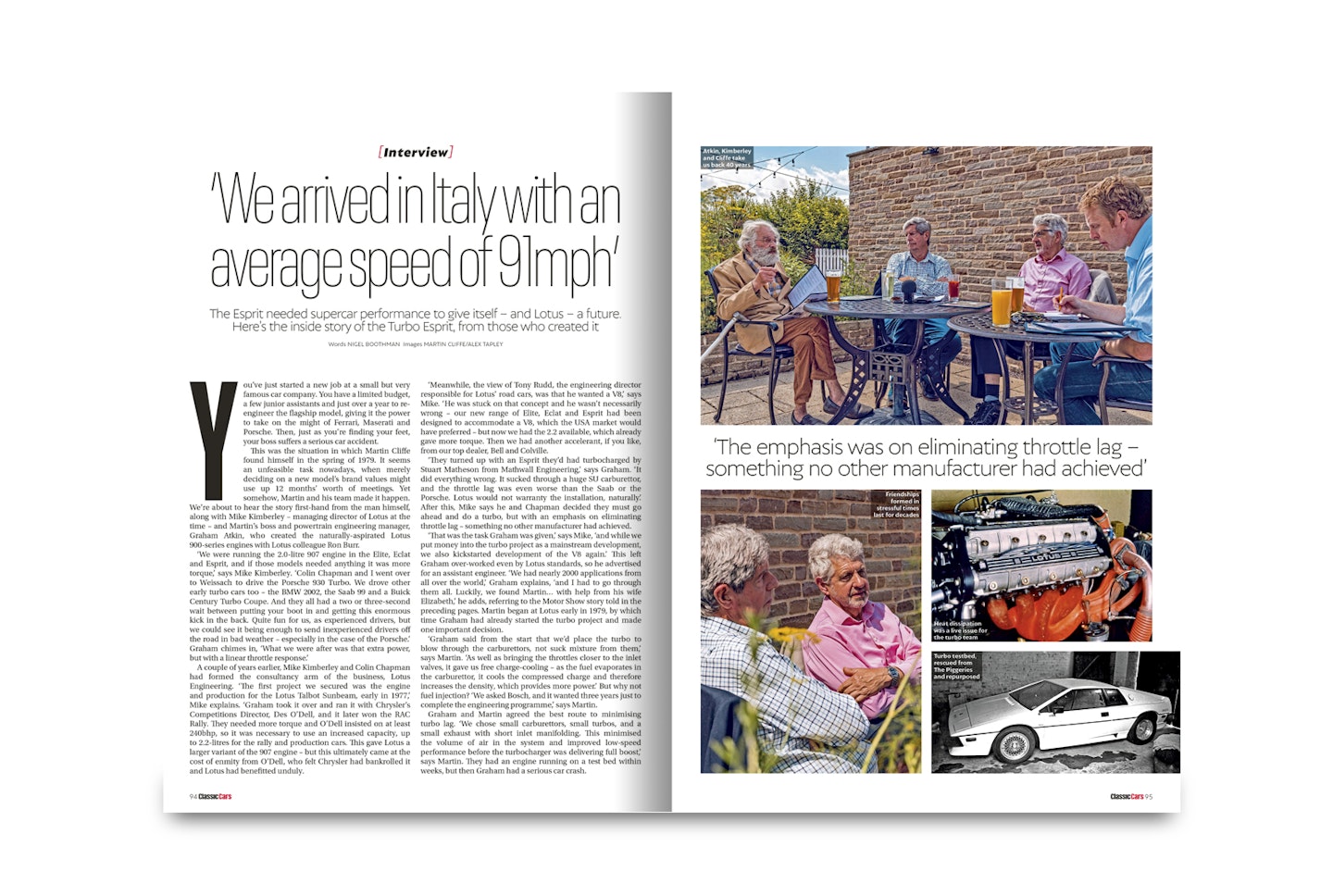 104 'It terrified Ford' The Brits who helped forge the Mercedes 190E 2.3-16's racing legacy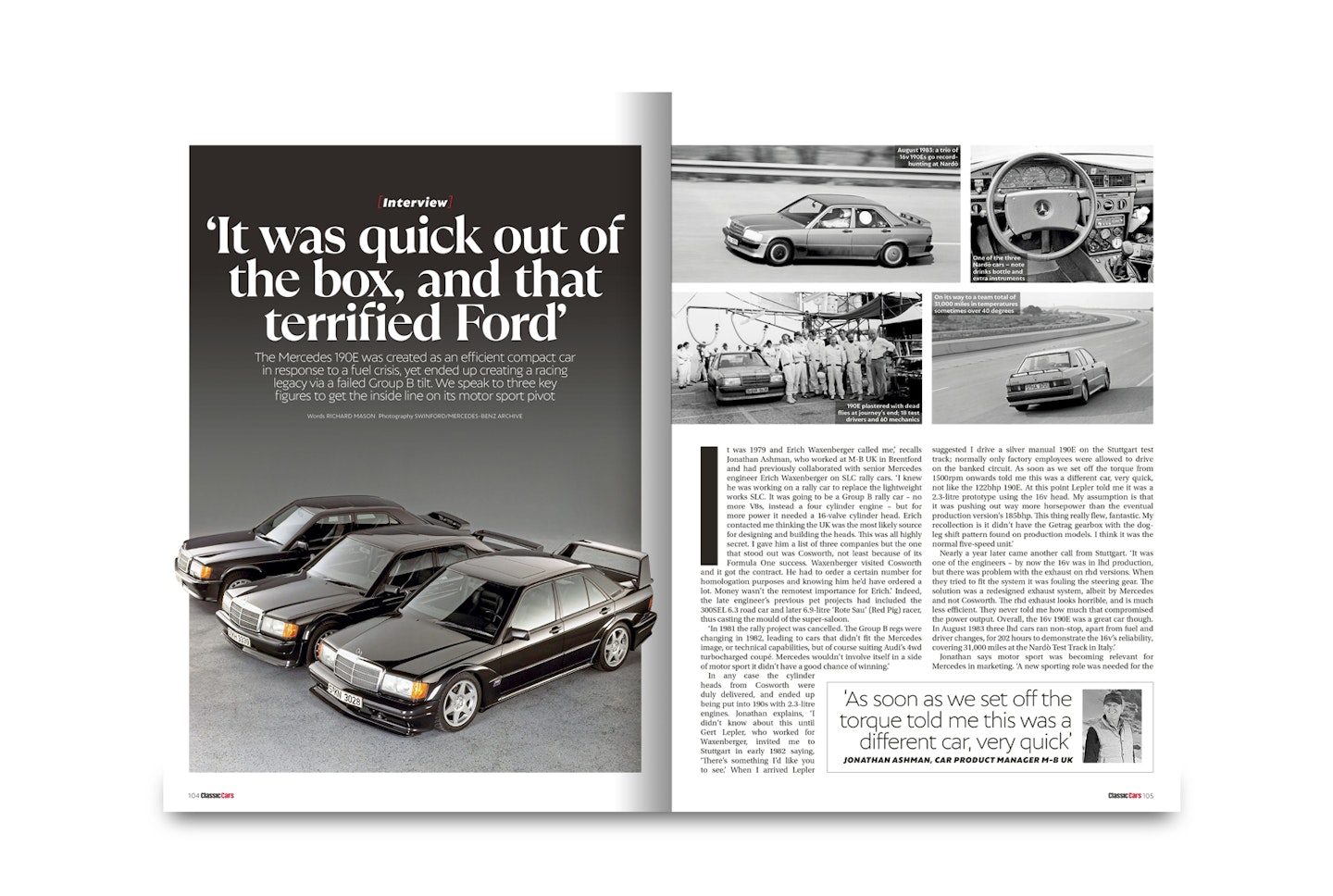 Buying
14 Quentin Willson Bargain time? Range Rover, Ferrari and Mercedes SLK looking cheap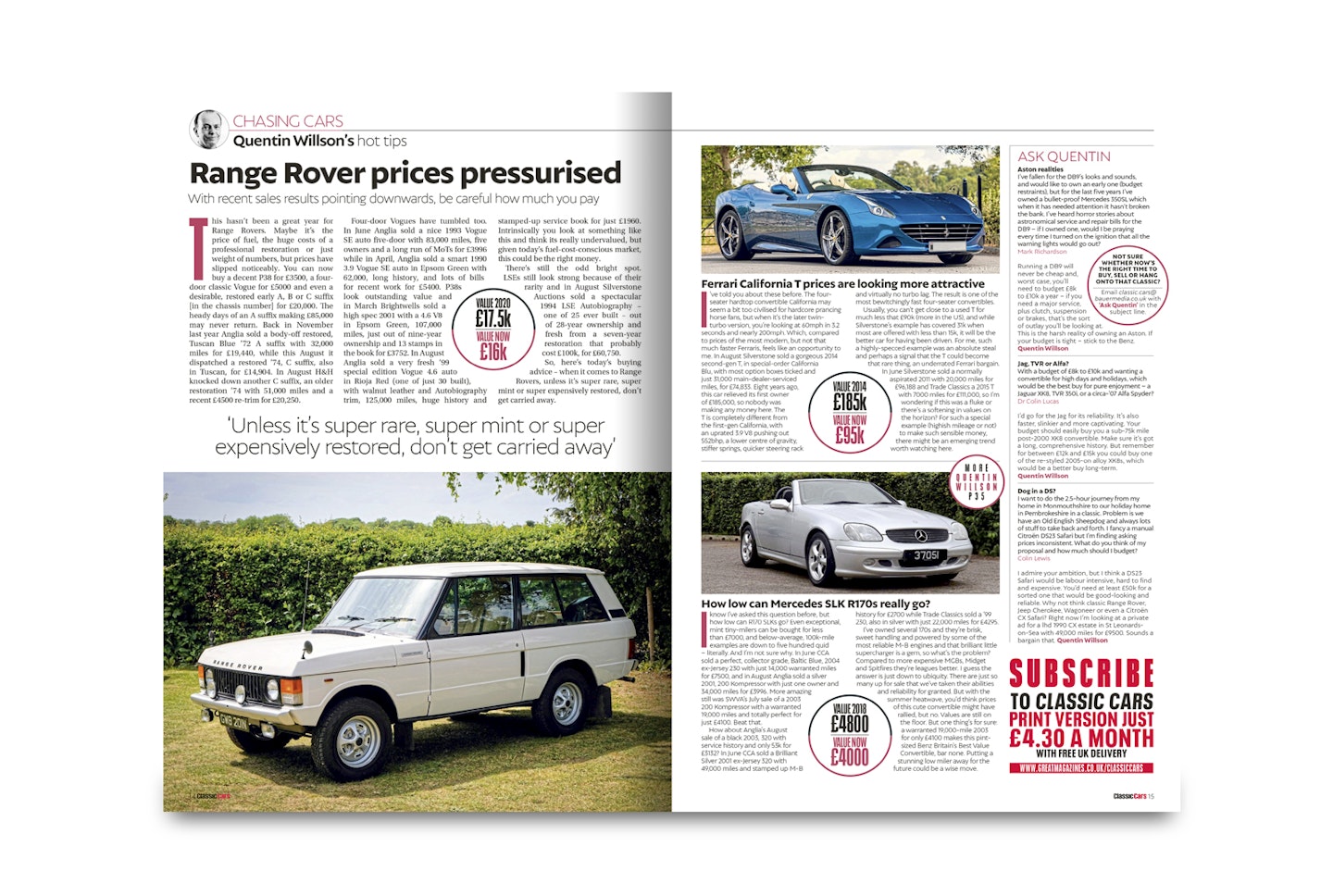 16 Chasing Cars Russ Smith reckons Nineties drop-tops from Mercedes and Alfa are bargains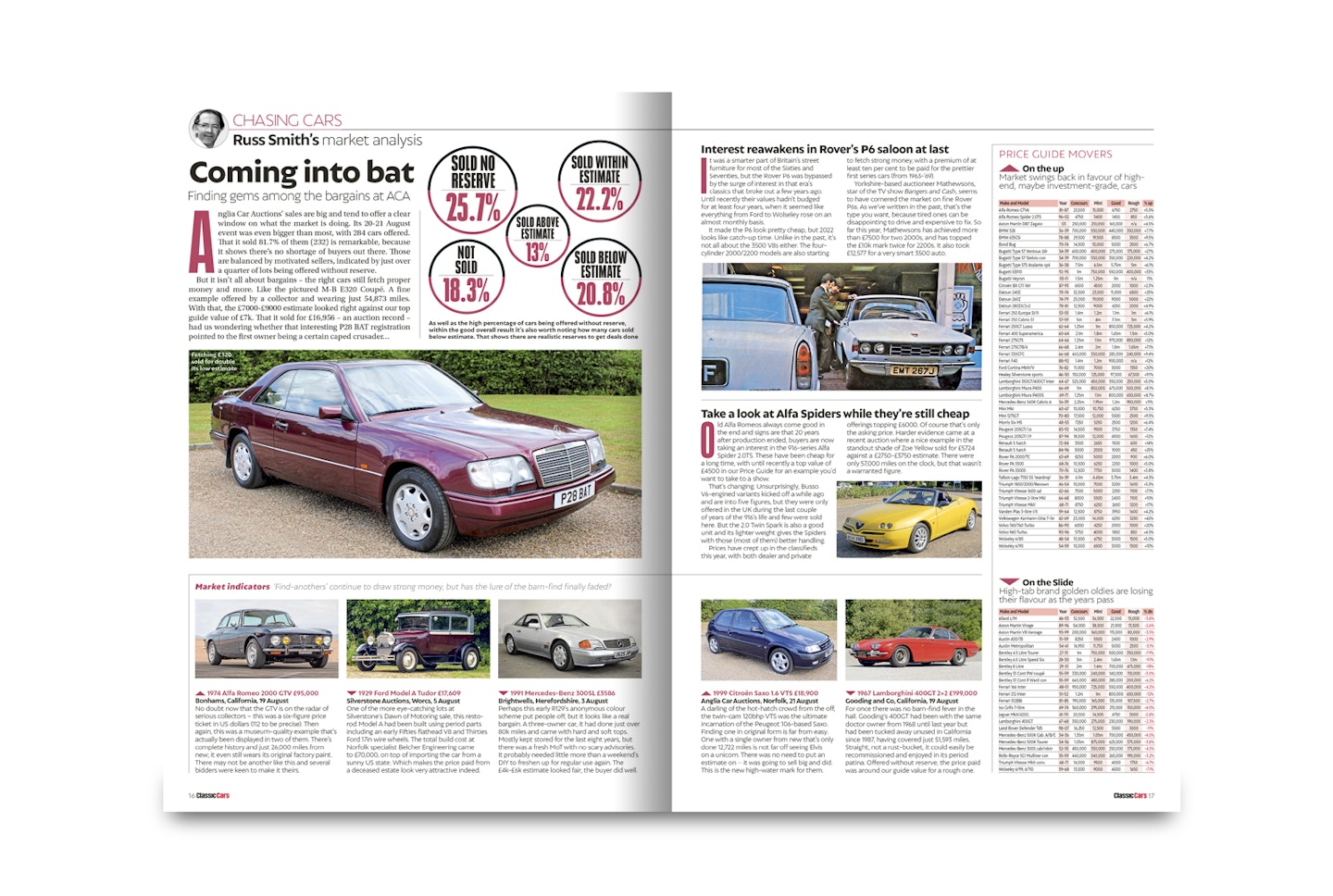 110 Buying Guide How to buy a Ford Anglia 105E/123E while avoiding Harry Potter hype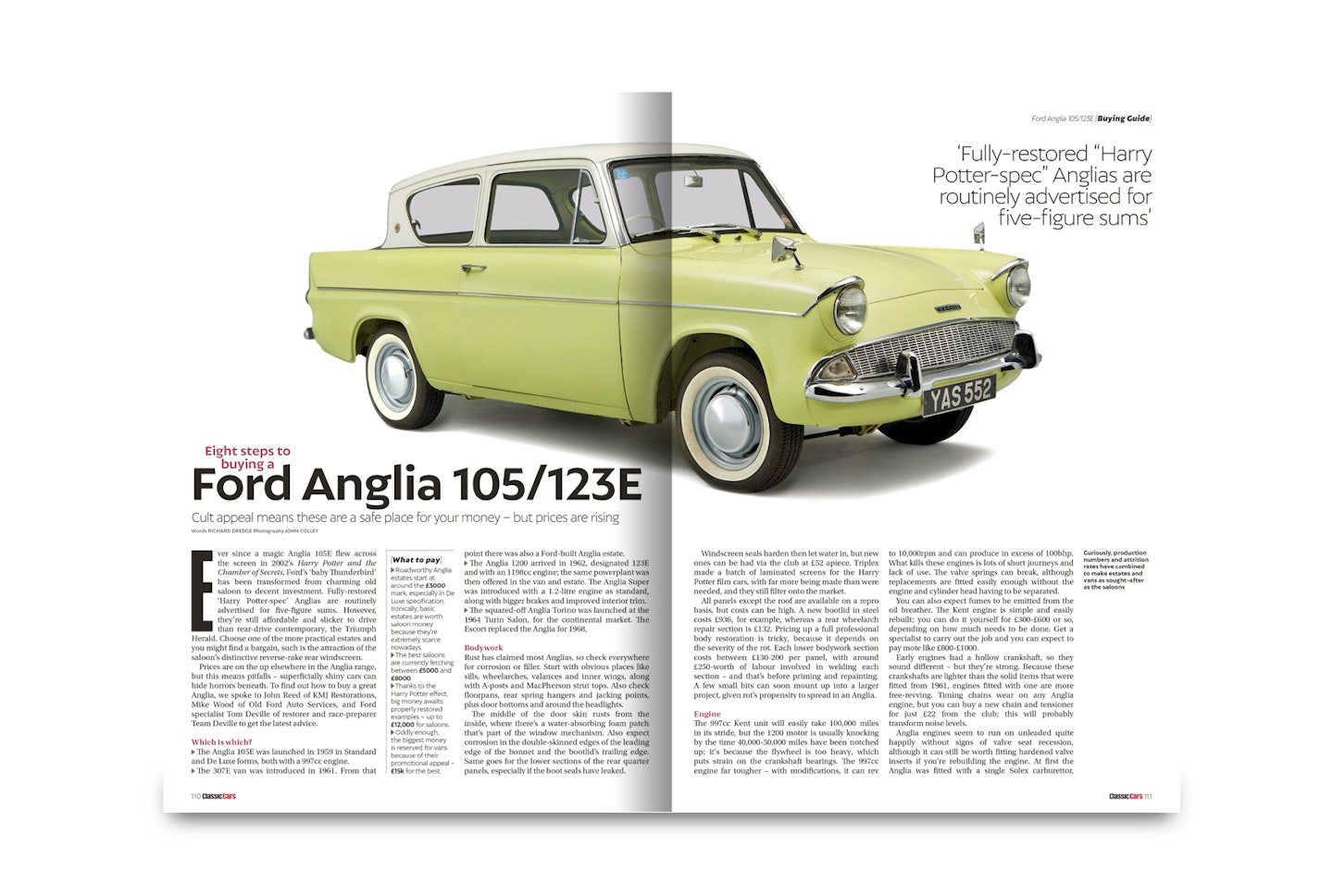 117 Books & Models American racing memories, and an exceptional 1:18-scale McLaren
125 Ads on Test A rare opportunity to buy a Jensen FF (p125), a perfected Jaguar E-type (p126), a bargain Porsche 996Turbo (p129) and a charming Austin Seven (p130)
The month in cars
22 Pebble Beach Concours d'Elegance A Duesenberg brings honours home to the USA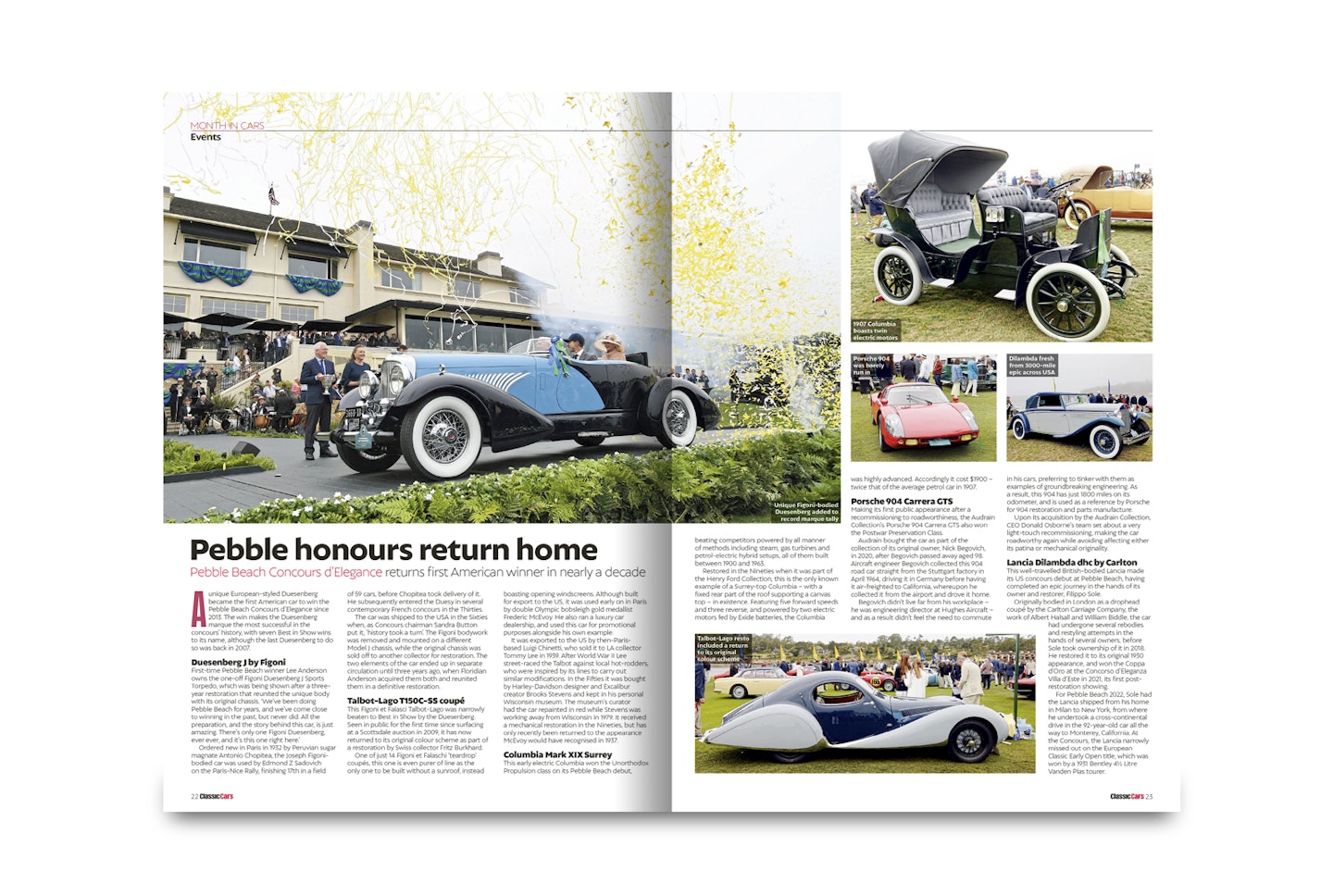 24 Silverstone Classic Group C Porsches storm the grid at bigger-than-ever race festival
26 The Quail Bizarre Citroën rarity stands out at the Californian Motorsports Gathering
27 Nicola Materazzi, 1939-2022 Remembering the engineer who turbocharged Ferrari
27 Events Planner Prepare for a classic autumn of shows, rallies, and a new literary festival
28 Barn Finds Ferrari, Bentley and a muscle car legend emerge from the gloom this month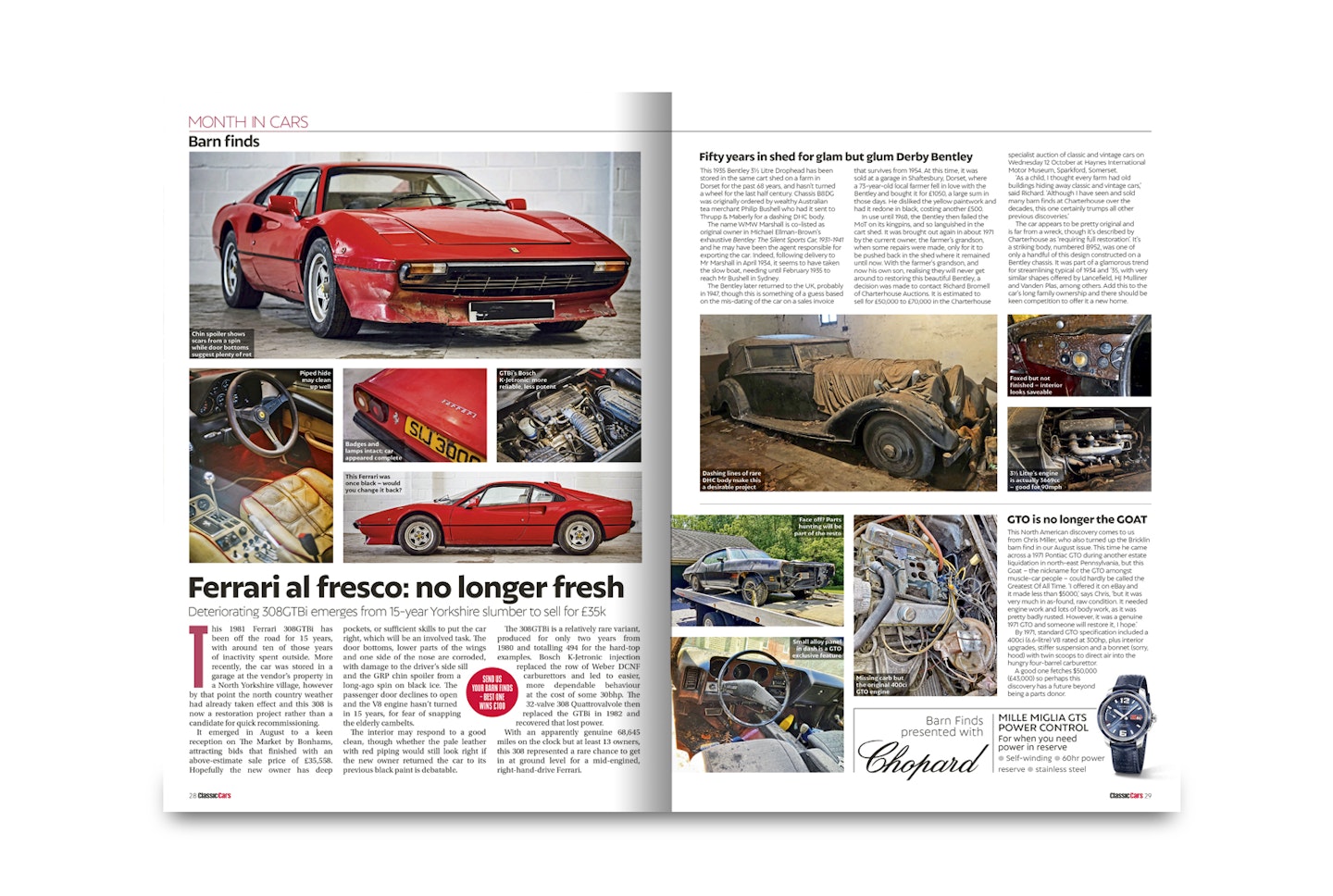 32 Next Month Classic controversy as the Jaguar XJ12's refinement is challenged... by a Tesla
33 Letters Family memories of special treatment at Rod Mansfield's Ford AVO workshop
35 Quentin Willson strays off the beaten track to talk about Meyers Manx beach-buggies
37 John Fitzpatrick gets his collar felt after a memorable Lotus Cortina escapade
170 25 Years Ago Today CAR assessed the aftermath of the classic market crash of 1990