PREVIEW THE DECEMBER ISSUE
See an article you like? Click on the link to be directed to our NEW members' area and read the December issue from just 99p!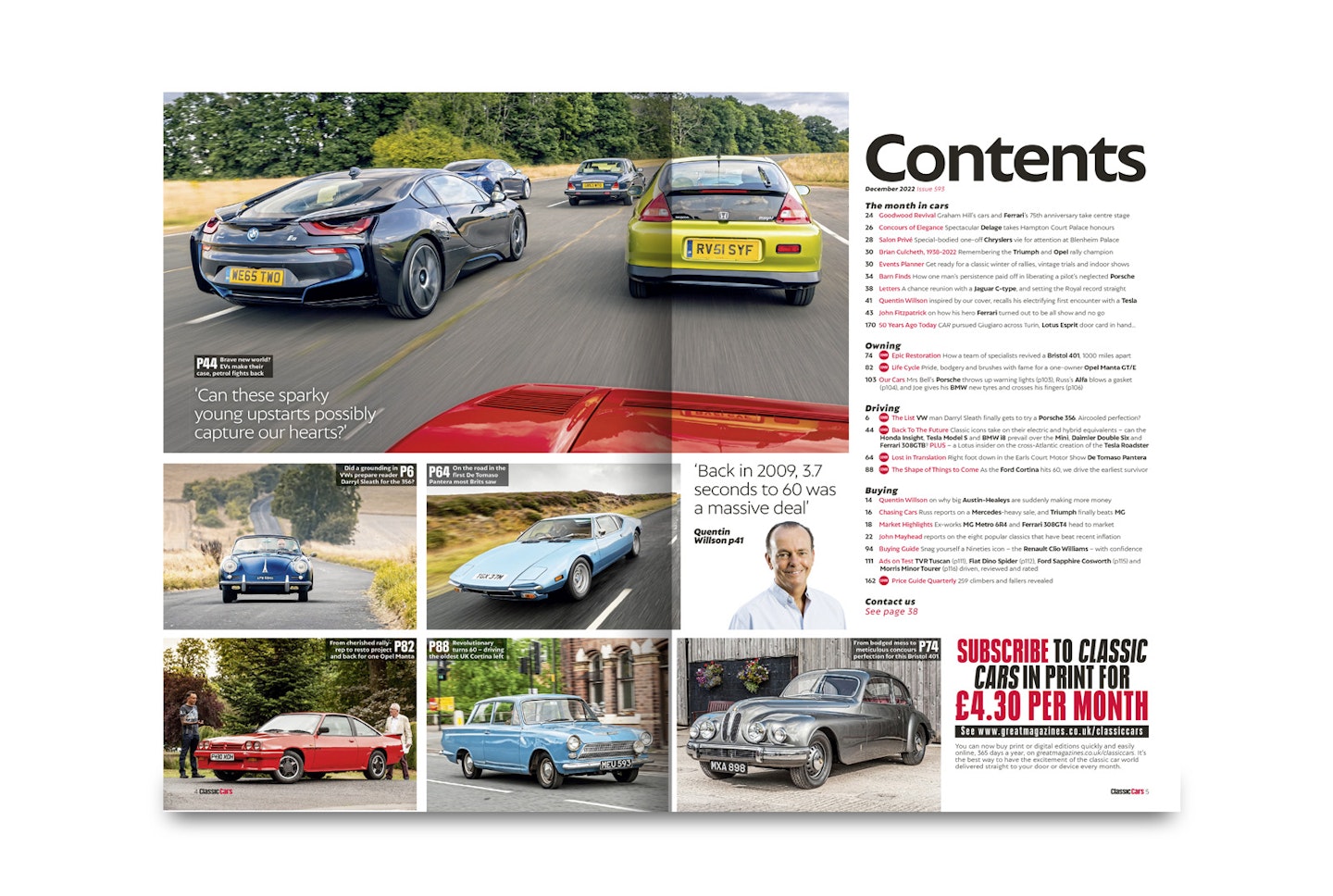 Driving
6 The ListVW man Darryl Sleath finally gets to try a Porsche 356. Aircooled perfection?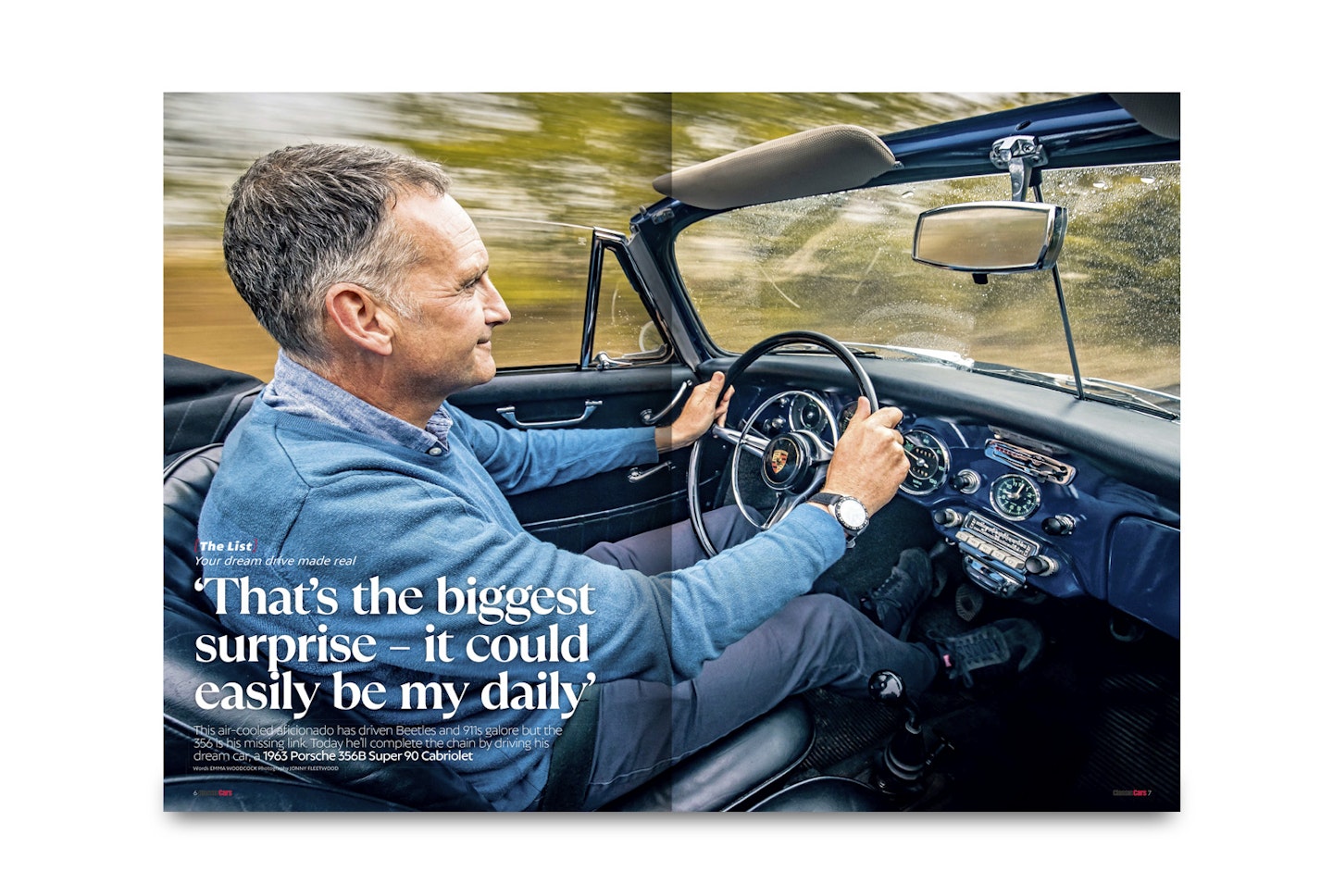 44 Back To The Future Classicicons take on their electric and hybrid equivalents – can the Honda Insight, Tesla Model S and BMW i8 prevail over the Mini, Daimler Double Six and Ferrari 308GTB? PLUS – a Lotus insider on the cross-Atlantic creation of the Tesla Roadster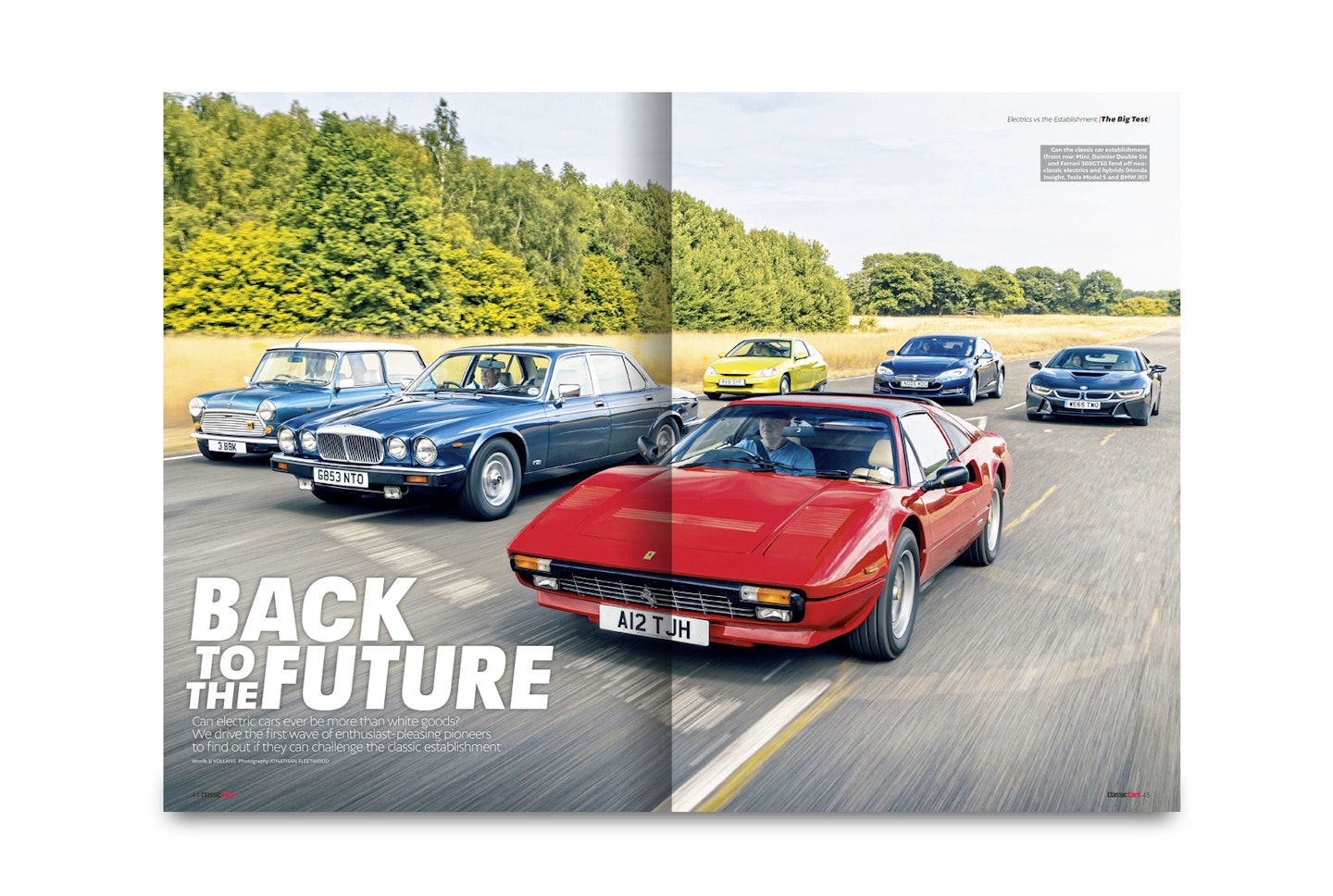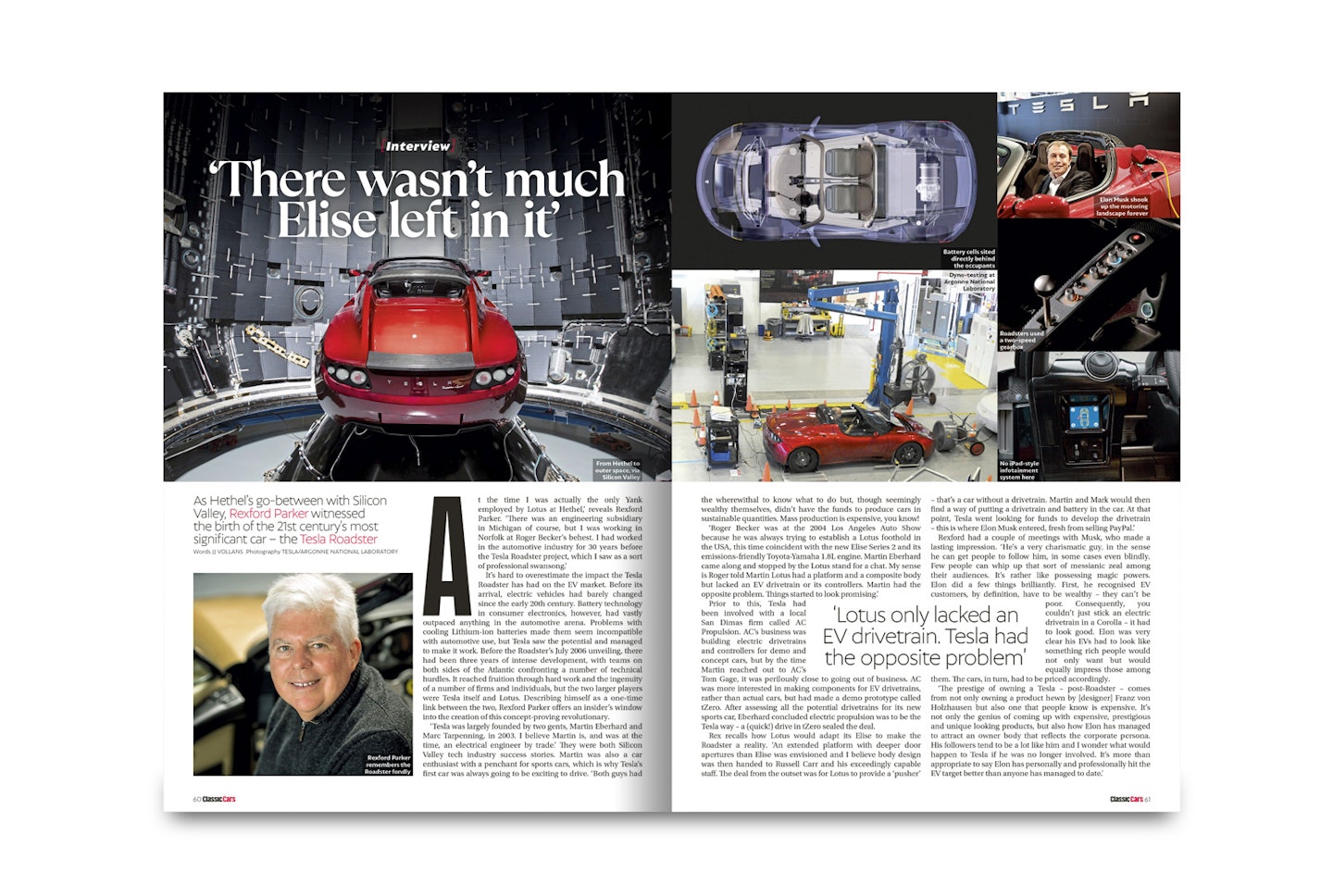 64 Lost in Translation Right foot down in the Earls Court Motor Show De Tomaso Pantera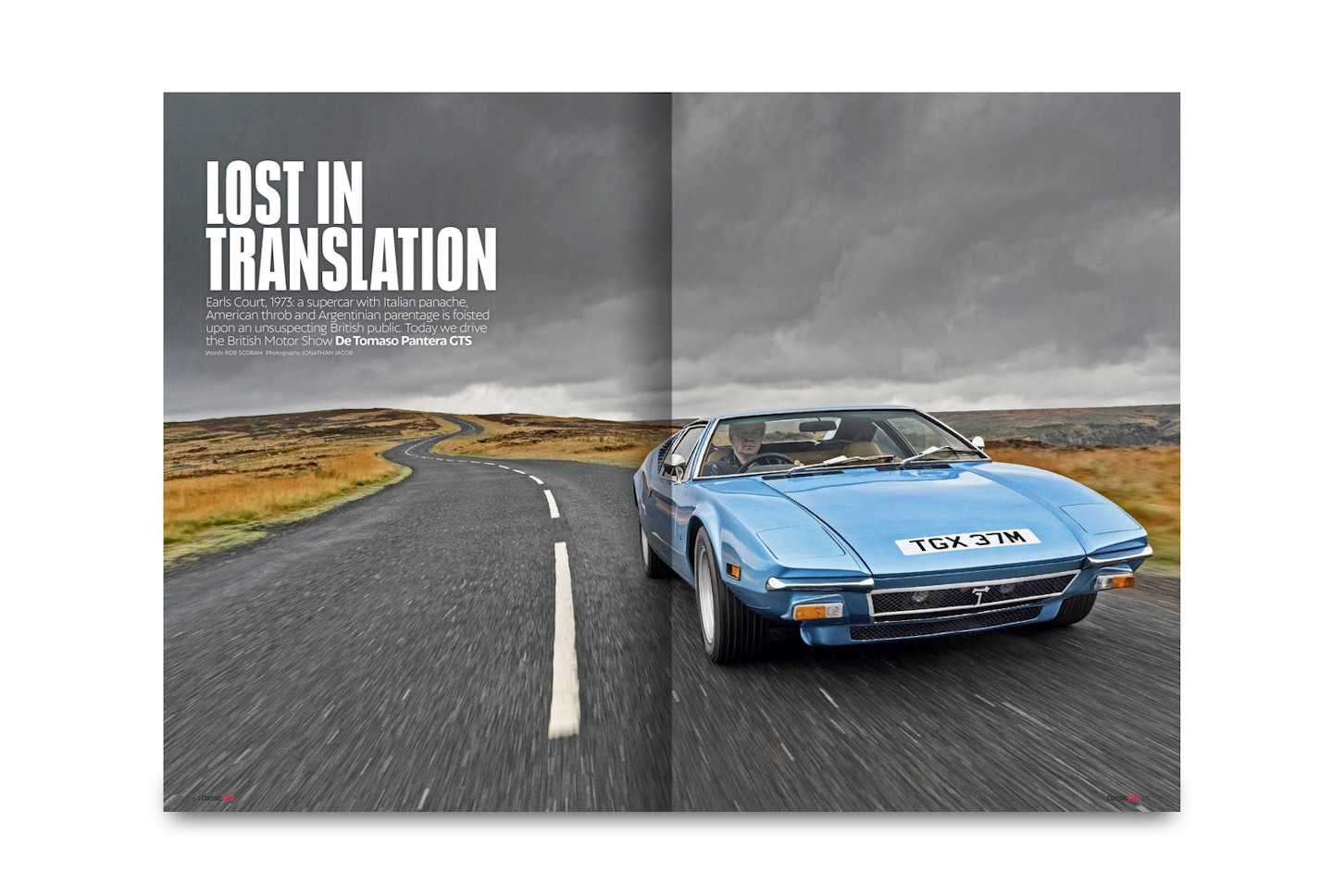 88 The Shape of Things to Come As the Ford Cortina hits 60, we drive the earliest survivor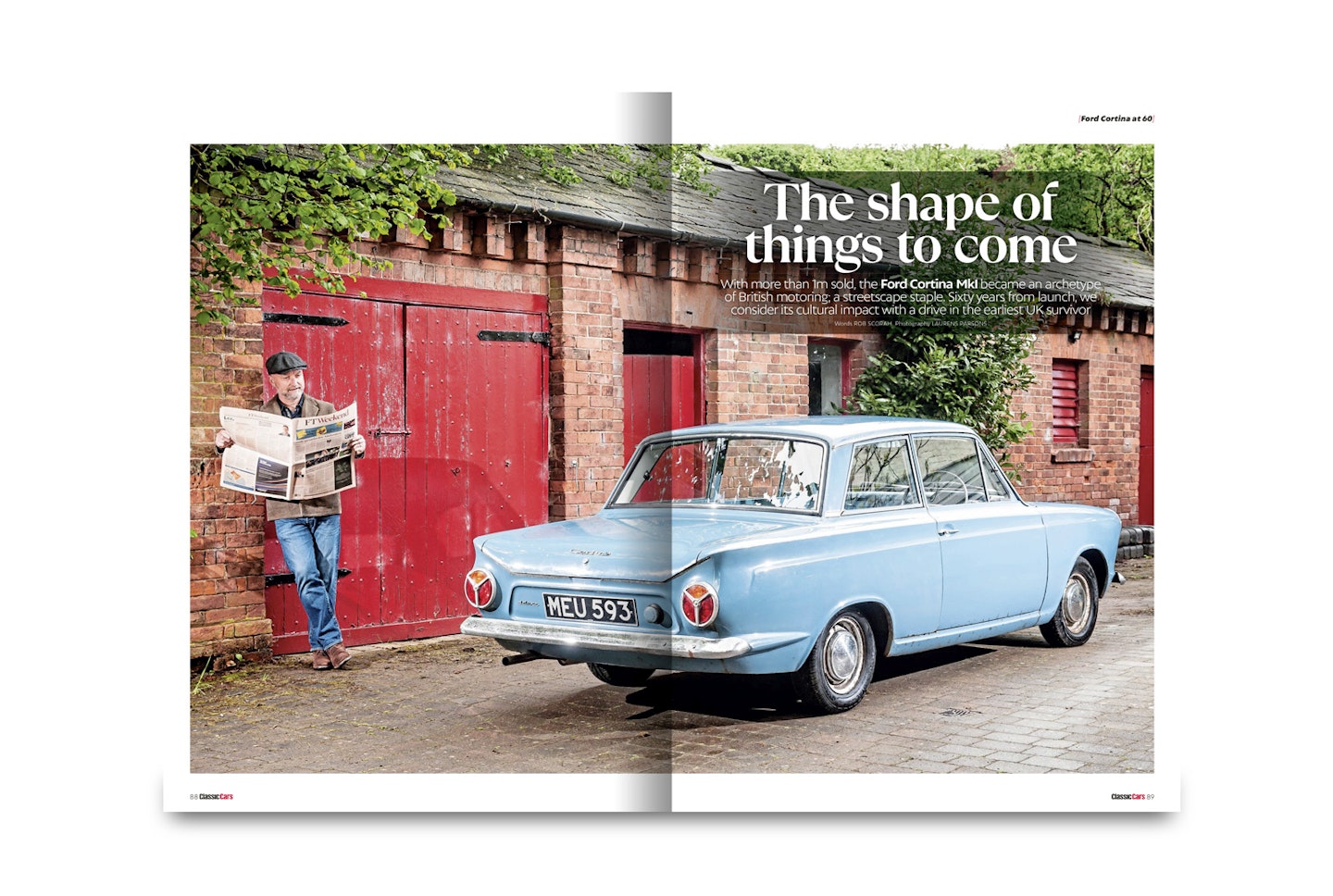 Owning
74 Epic Restoration How a team of specialists revived a Bristol 401, 1000 miles apart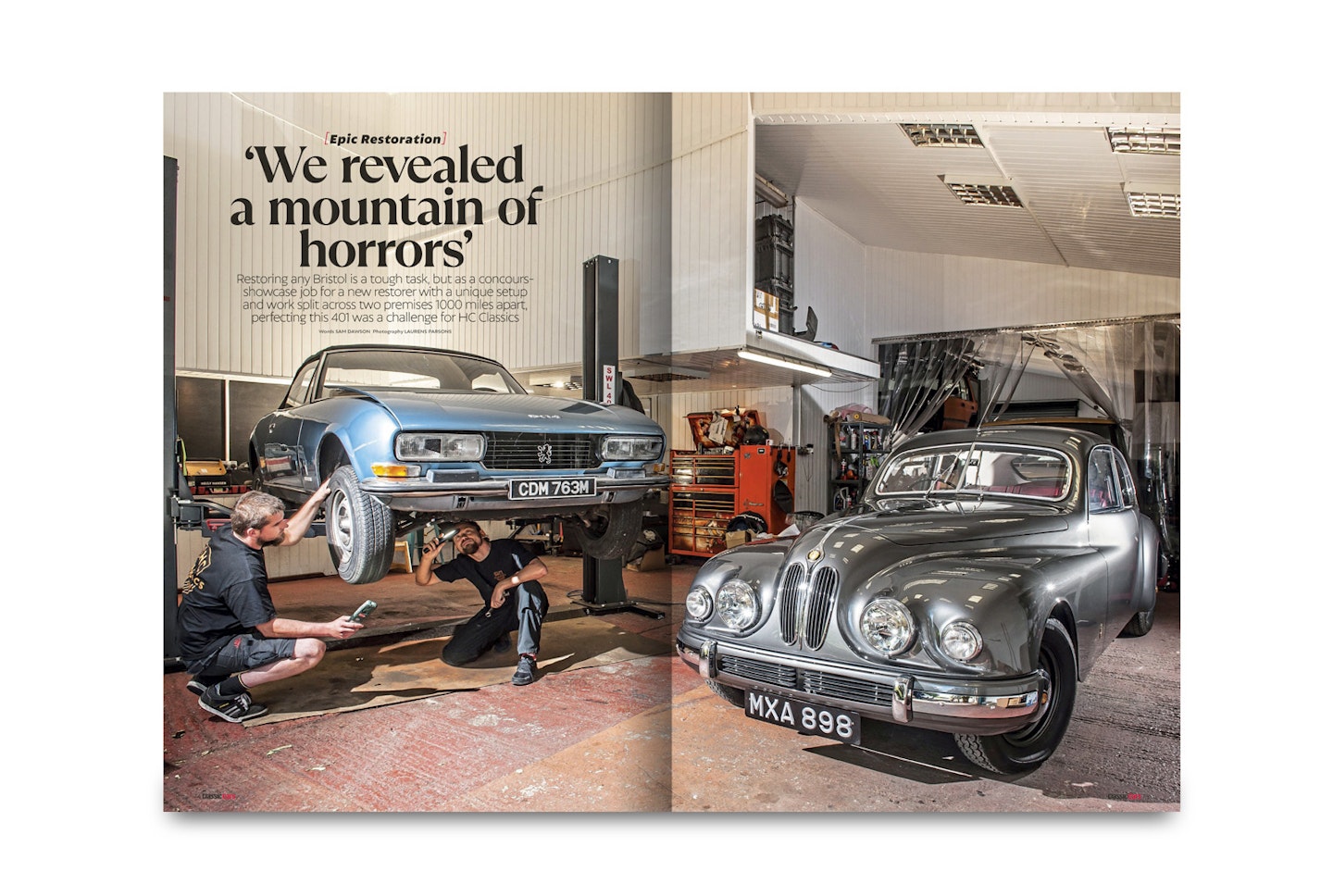 82 Life Cycle Pride, bodgery and brushes with fame for a one-owner Opel Manta GT/E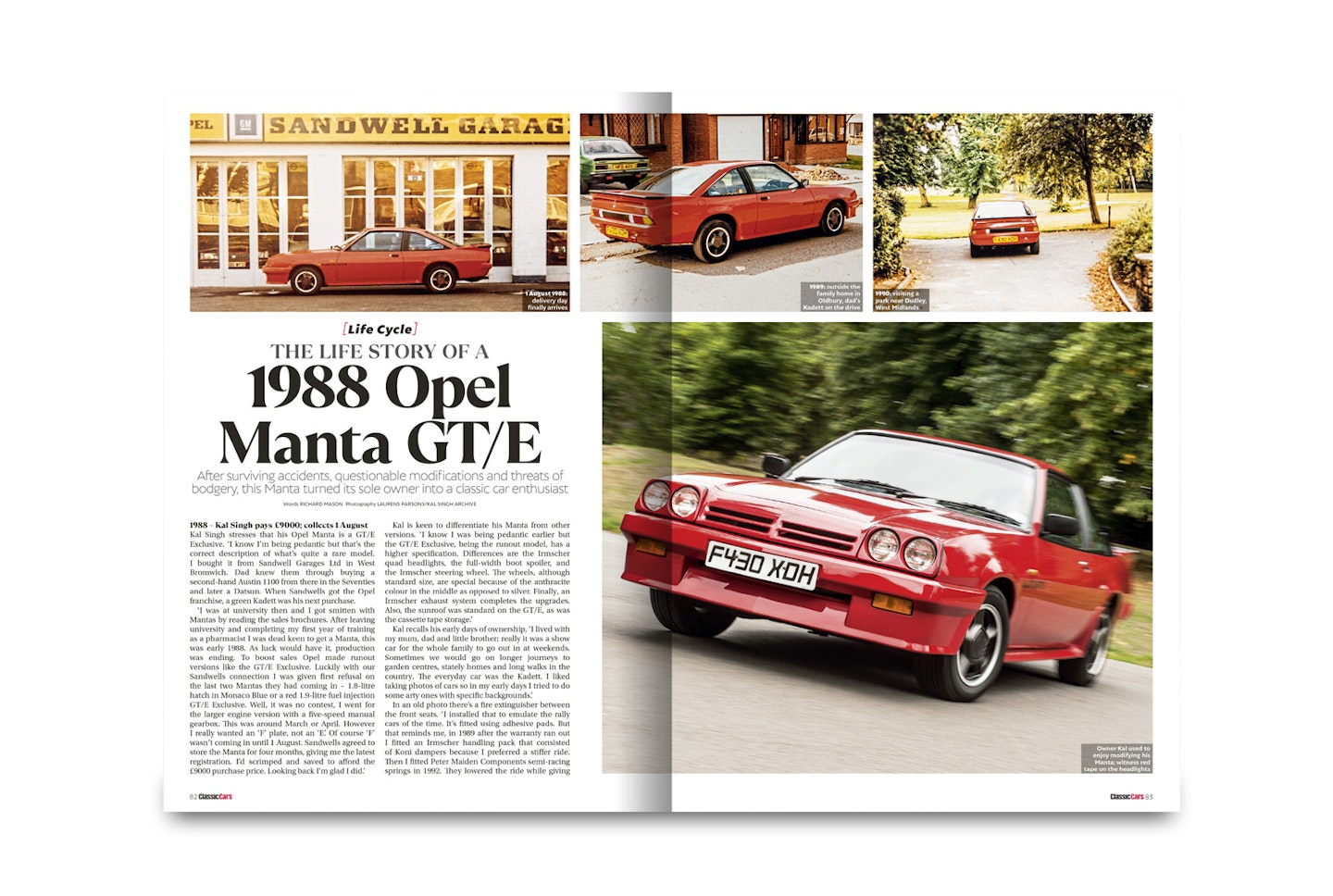 103 Our Cars Mrs Bell's Porsche throws up warning lights (p103), Russ's Alfa blows a gasket, andJoe gives his BMW new tyres and crosses his fingers (p106)
Buying
14 Quentin Willson on why big Austin-Healeys are suddenly making more money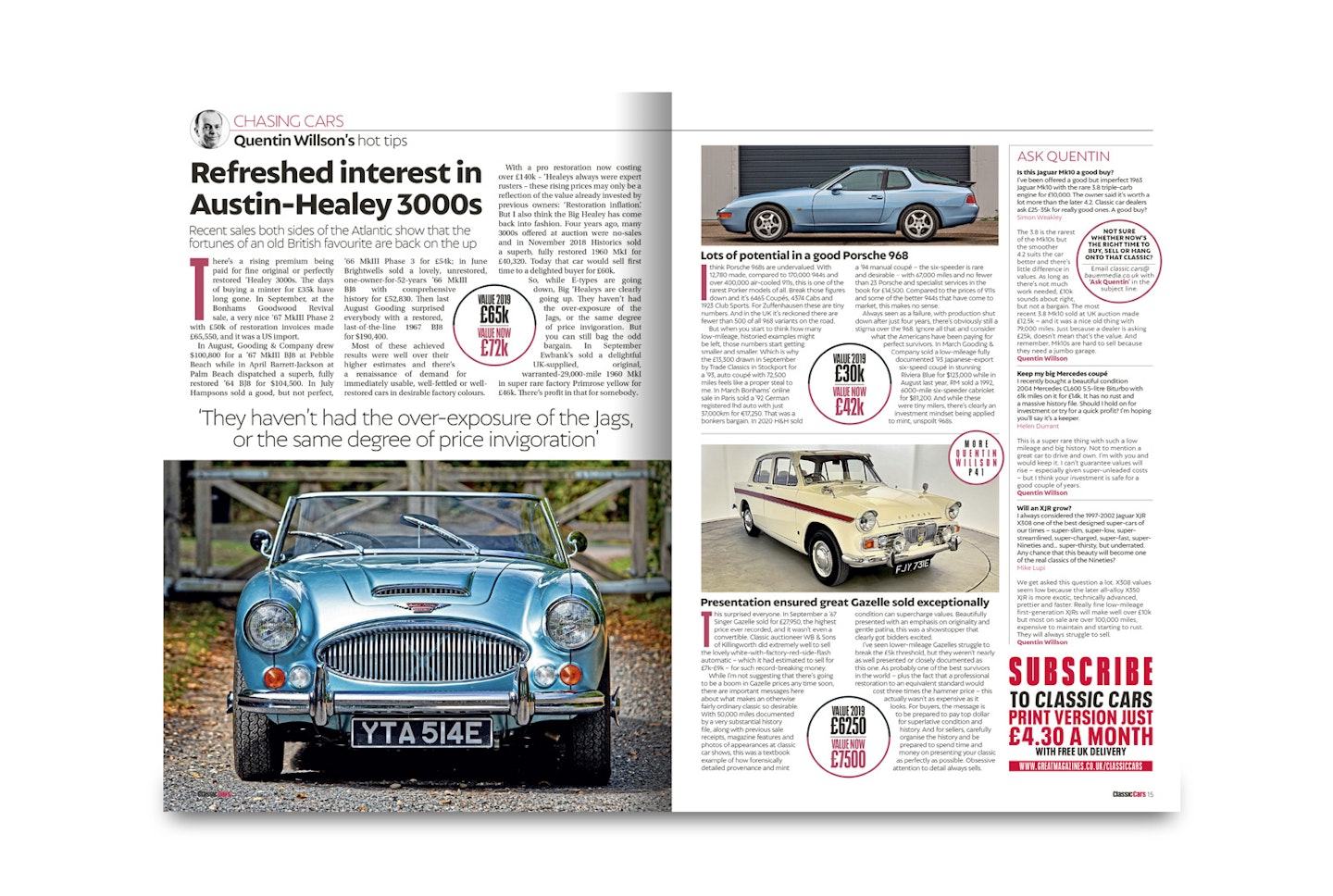 16 Chasing Cars Russ reports on a Mercedes-heavy sale, and Triumph finally beats MG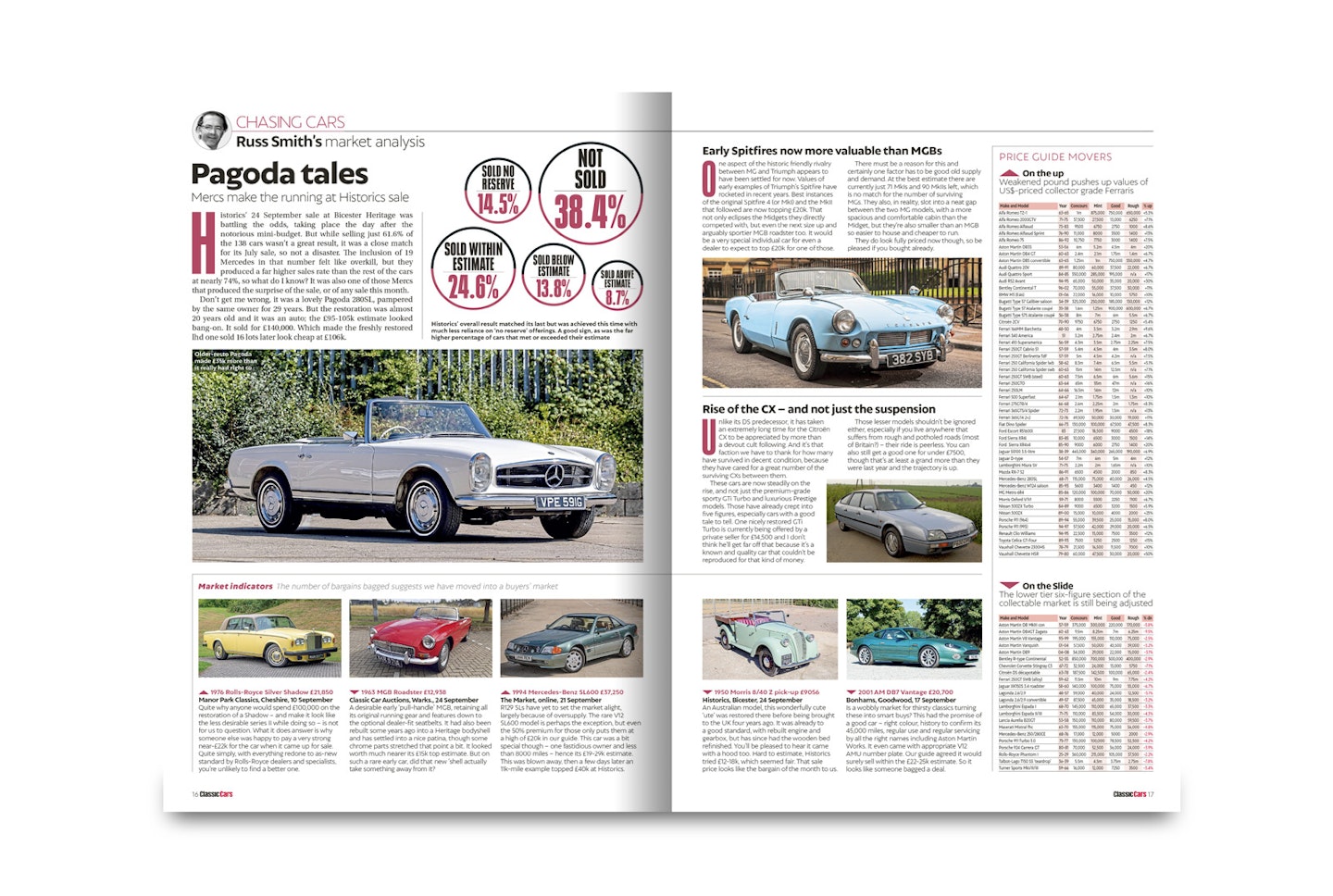 18 Market Highlights Ex-works MG Metro 6R4 and Ferrari 308GT4 head to market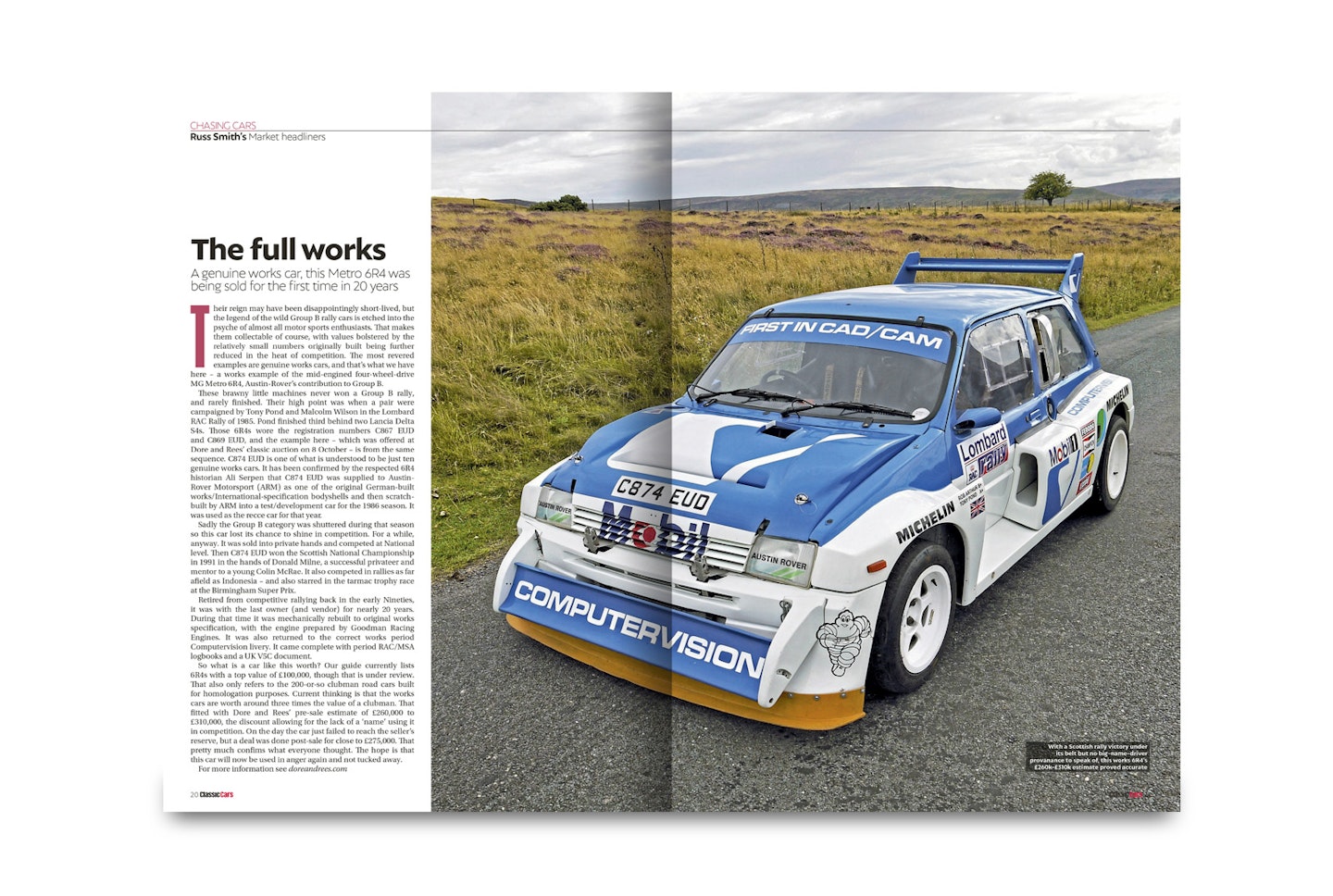 22 John Mayhead reports on the eight popular classics that have beaten recent inflation
94 Buying Guide Snag yourself a Nineties icon – the Renault Clio Williams – with confidence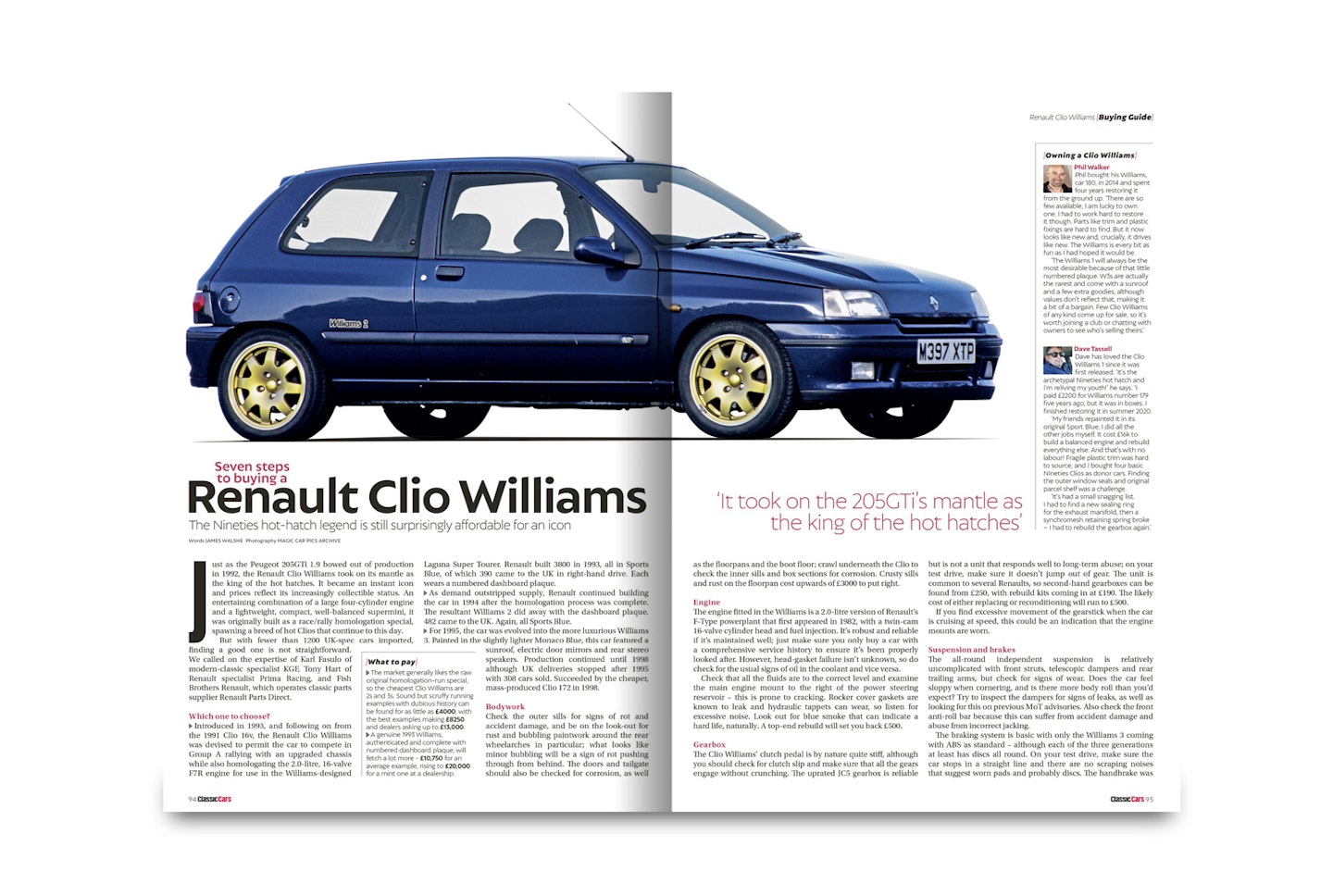 111 Ads on Test TVR Tuscan (p111),Fiat Dino Spider (p112),Ford Sapphire Cosworth (p115) and Morris Minor Tourer (p116) driven, reviewed and rated
162 Price Guide Quarterly 259 climbers and fallers revealed
The month in cars
24 Goodwood Revival Graham Hill's cars and Ferrari's 75th anniversary take centre stage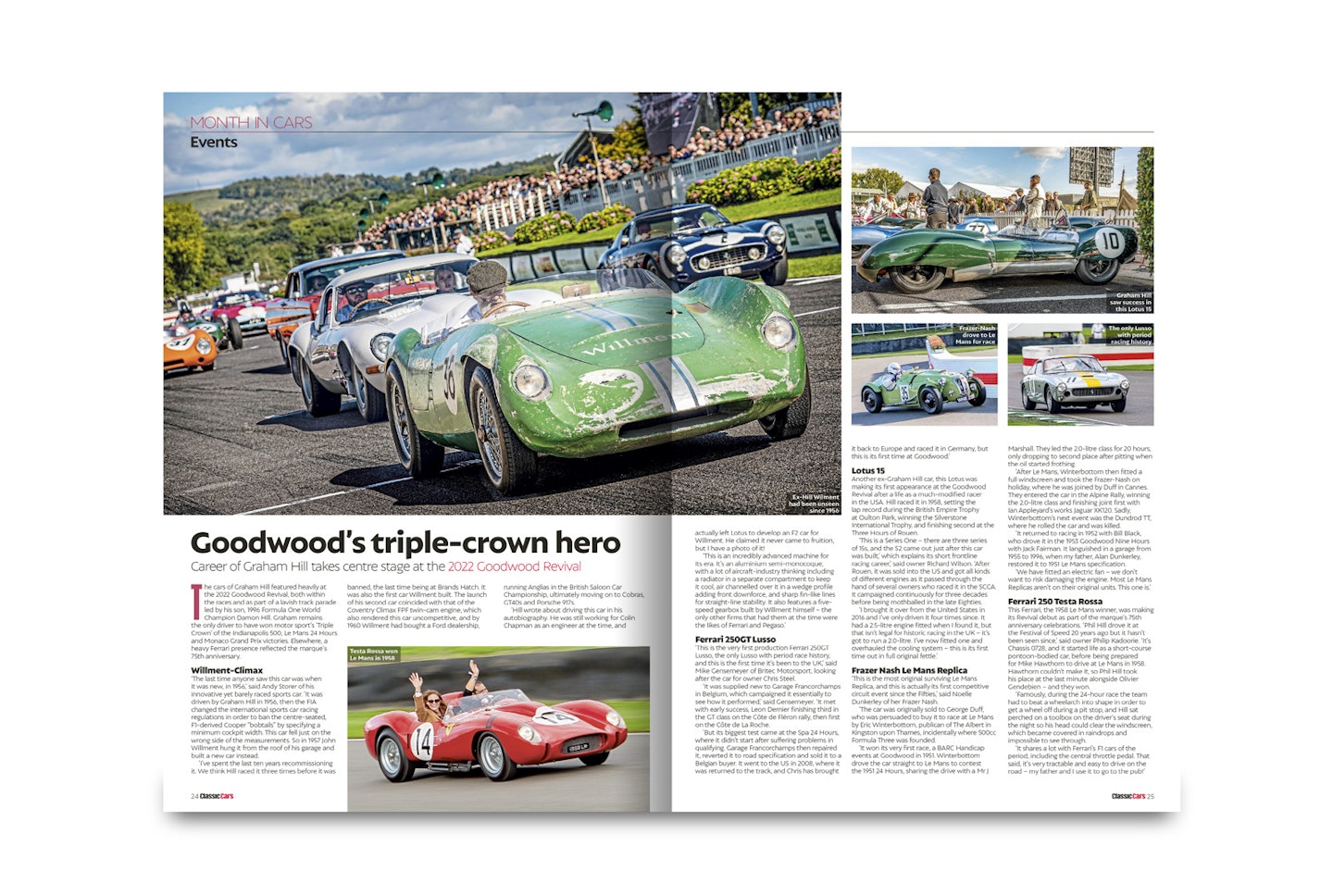 26 Concours of Elegance Spectacular Delage takes Hampton Court Palace honours
28 Salon Privé Special-bodied one-off Chryslers vie for attention at Blenheim Palace
30 Brian Culcheth, 1938-2022 Remembering the Triumph and Opel rally champion
30 Events Planner Get ready for a classic winter of rallies, vintage trials and indoor shows
34 Barn Finds How one man's persistence paid off in liberating a pilot's neglected Porsche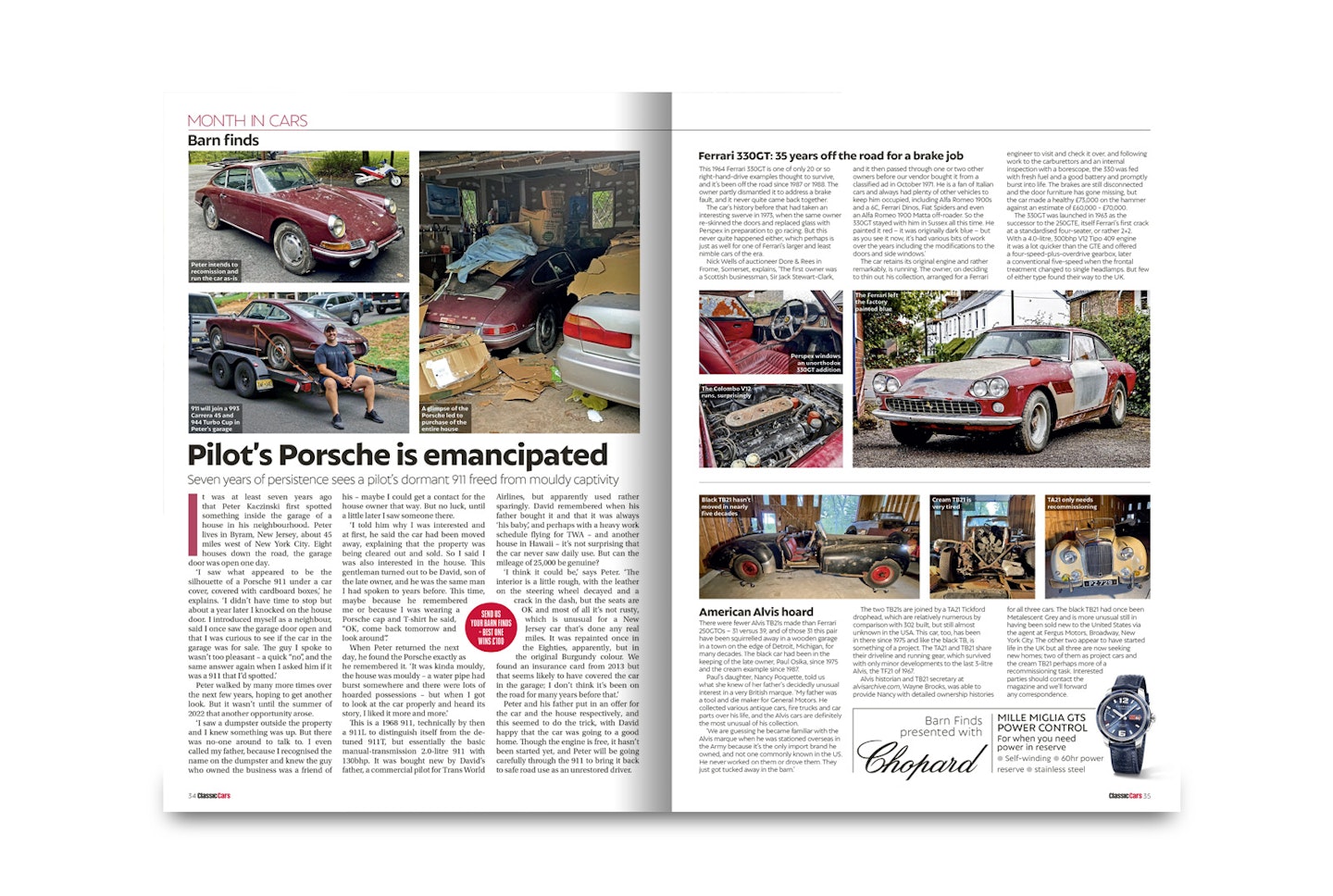 38 Letters A chance reunion with a Jaguar C-type, and setting the Royal record straight
41 Quentin Willson inspired by our cover, recalls his electrifying first encounter with a Tesla
43 John Fitzpatrick on how his hero Ferrari turned out to be all show and no go
170 50 Years Ago Today CAR pursued Giugiaro across Turin, Lotus Esprit door card in hand...
To make sure you don't miss all the latest content from Classic Cars magazine, why not become a member? Get your first month for just 99p.