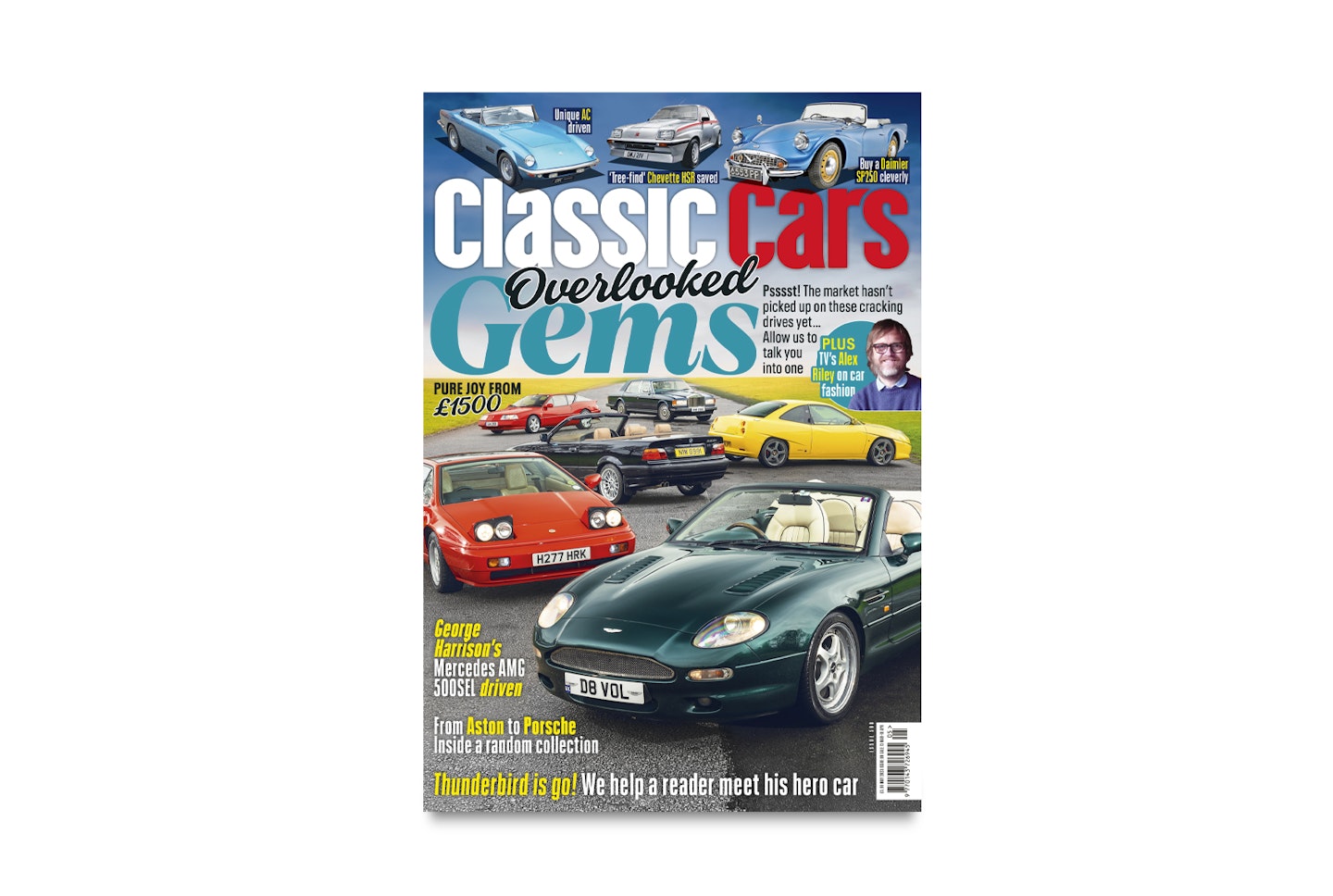 See an article you like? Click on the link to be directed to our NEW Members-only app/website and read the May 2023 issue of Classic Cars from just 99p!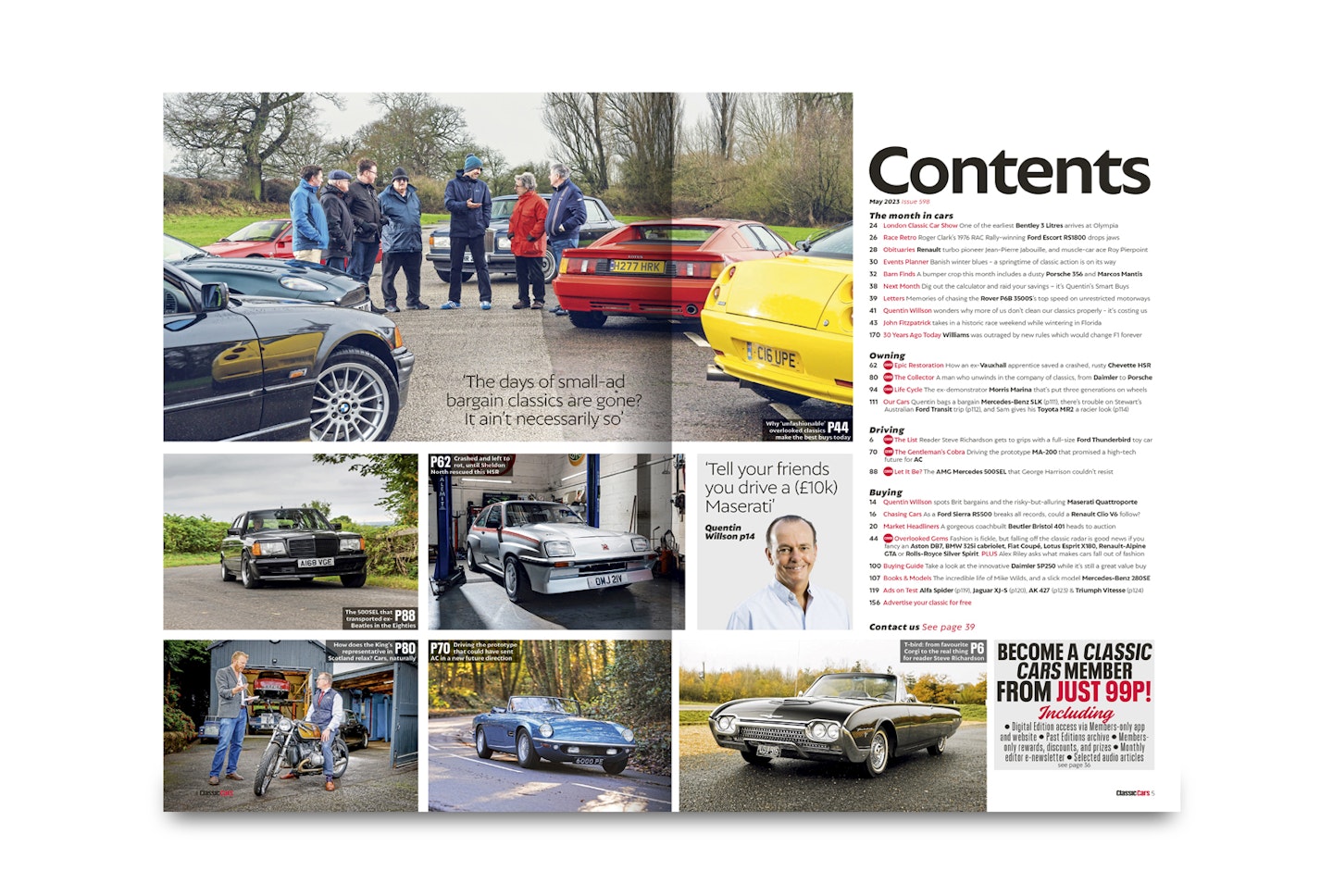 Inside the May issue issue we reveal six overlooked gems from Aston Martin, Lotus, BMW, Alpine, Rolls-Royce and Fiat, and TV's Alex Riley explores why cars fall in and out of fashion.
We test a unique AC prototype once intended to take the Cobra manufacturer upmarket, and we also drive the Mercedes 500SEL AMG owned new by ex-Beatle George Harrison. This issue is also a chance to see inside a private Scottish collection and understand the motivations of the man who owns and maintains the cars.
Our exclusive feature series include Epic Restoration about a hideously rotten Vauxhall Chevette HSR, painstakingly resurrected after being found with a tree growing through it, The List where we put a reader in his dream Ford Thunderbird and Life Cycle in which we tell the story of a Morris Marina that survived multiple phases of family life.
All that, plus our ever-entertaining columnists Quentin Willson and John Fitzpatrick, market news and event highlights, the monthly highs and lows of our own classics, four cars for sale tested and more, make the May issue unmissable.
Become a Member today and you'll never miss an issue, PLUS you'll get access to Members-only content and rewards on the Classic Cars Member's app and website. Try our digital membership today for only 99p!