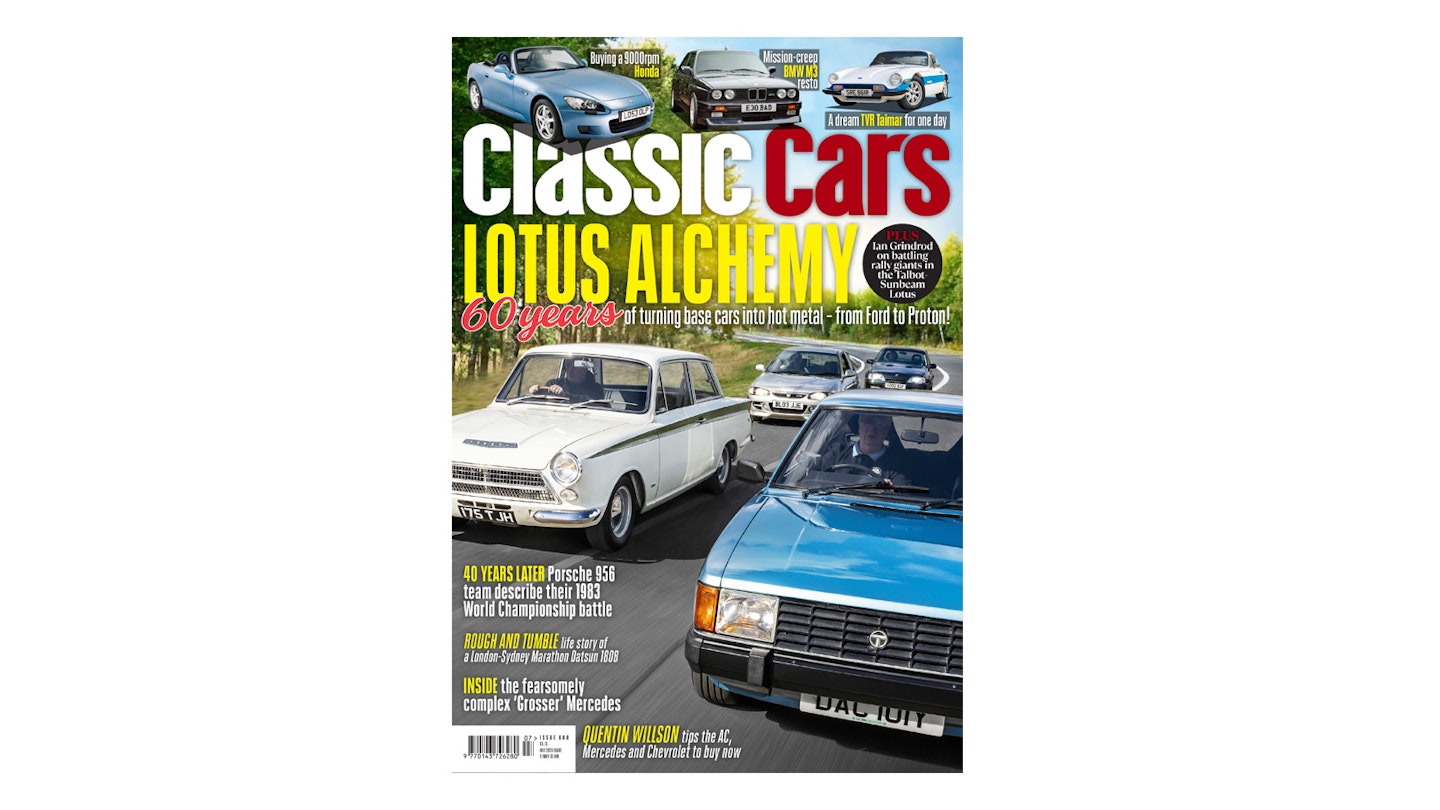 Celebrating 60 years of Lotus-tuned saloons, Mercedes-Benz 600 at 60, epic BMW M3 restoration, life story of a rally Datsun 180B, TVR Taimar dream drive, Porsche 956 heroes recall the 1983 WSCC, Honda S2000 buying guide…
Inside the July issue we celebrate 60 years of Lotus-tuned saloons with a Lotus Cortina, Talbot Sunbeam-Lotus, Lotus Carlton and Proton Satria GTi, while WRC navigator Ian Grindrod tells the story of the Talbot's turbulent first season in rallying, remembering his friend, the inimitable and infamous Tony Pond.
We also speak to the drivers and engineers who made the Porsche 956 a success 40 years ago, assess the groundbreaking Mercedes 600 at 60 with the men who sold and serviced them, tell the story of an exacting BMW M3 restoration, put a reader in a dream TVR Taimar, tell the life story of a tough Datsun rally car and show you how to buy a Honda S2000…
All that, plus our ever-entertaining columnists Quentin Willson and John Fitzpatrick, market news and event highlights, the monthly highs and lows of our own classics, four cars for sale tested and more, make the July issue unmissable.
The July issue of Classic Cars is out now at all good newsagents, or why not subscribe?
Choose from three Classic Cars subscription options; Print, Digital or Print+Digital.