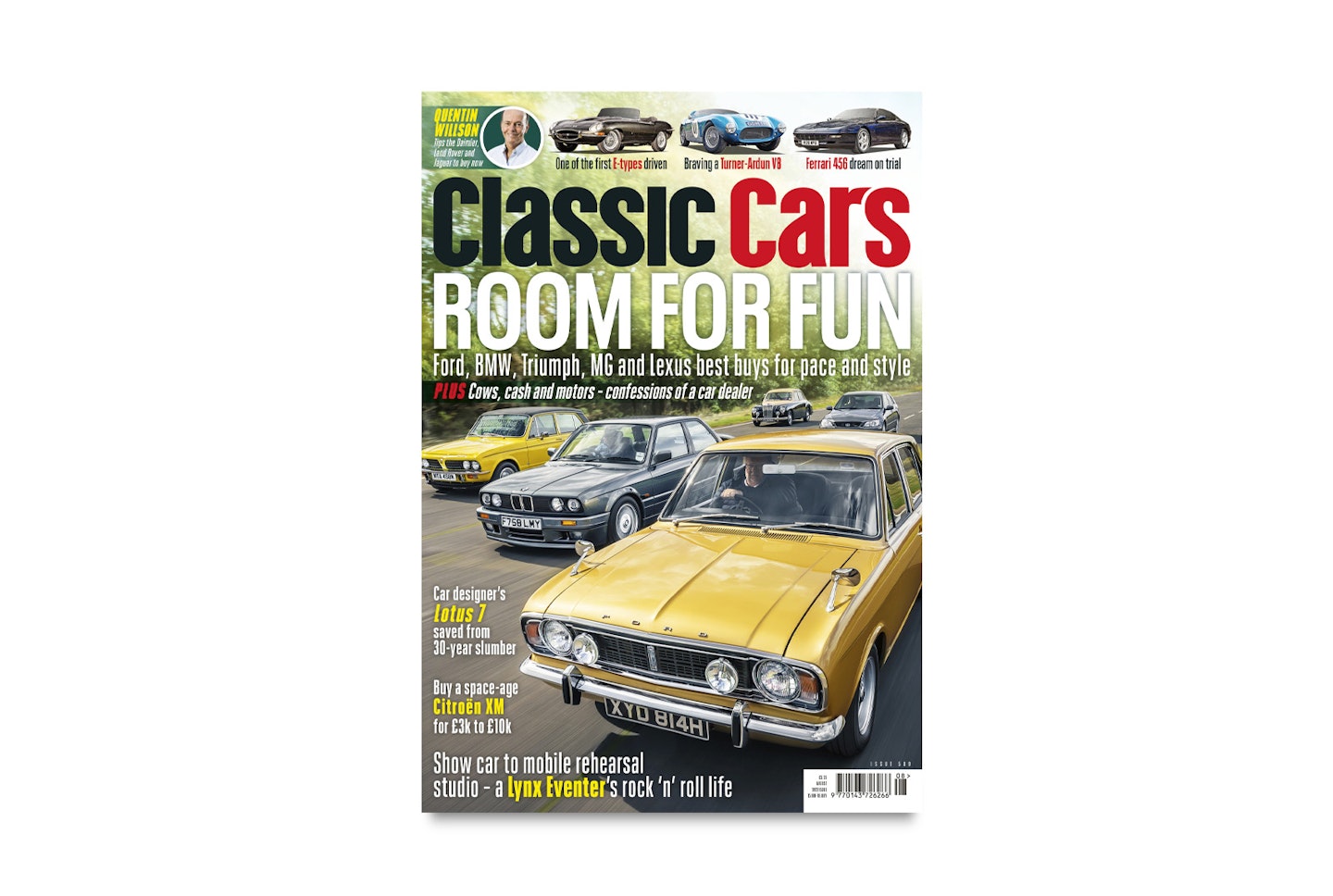 <br>INSIDE THE AUGUST 2022 ISSUE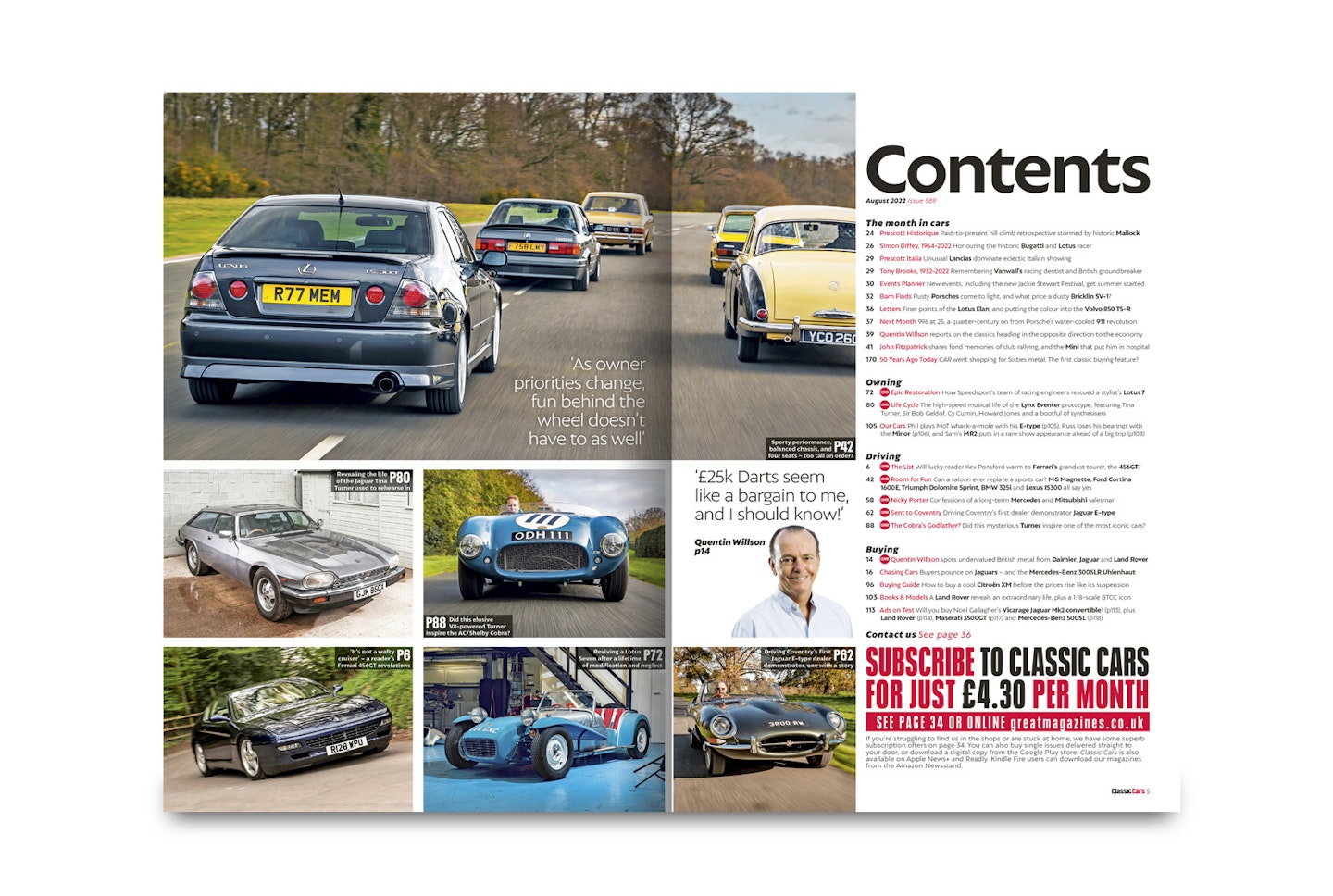 1 of 14
Inside the August issue
2 of 14
CREDIT: Classic Cars magazine
The List: Ferrari 456GT
The List: we put a reader in his dream Ferrari 456GT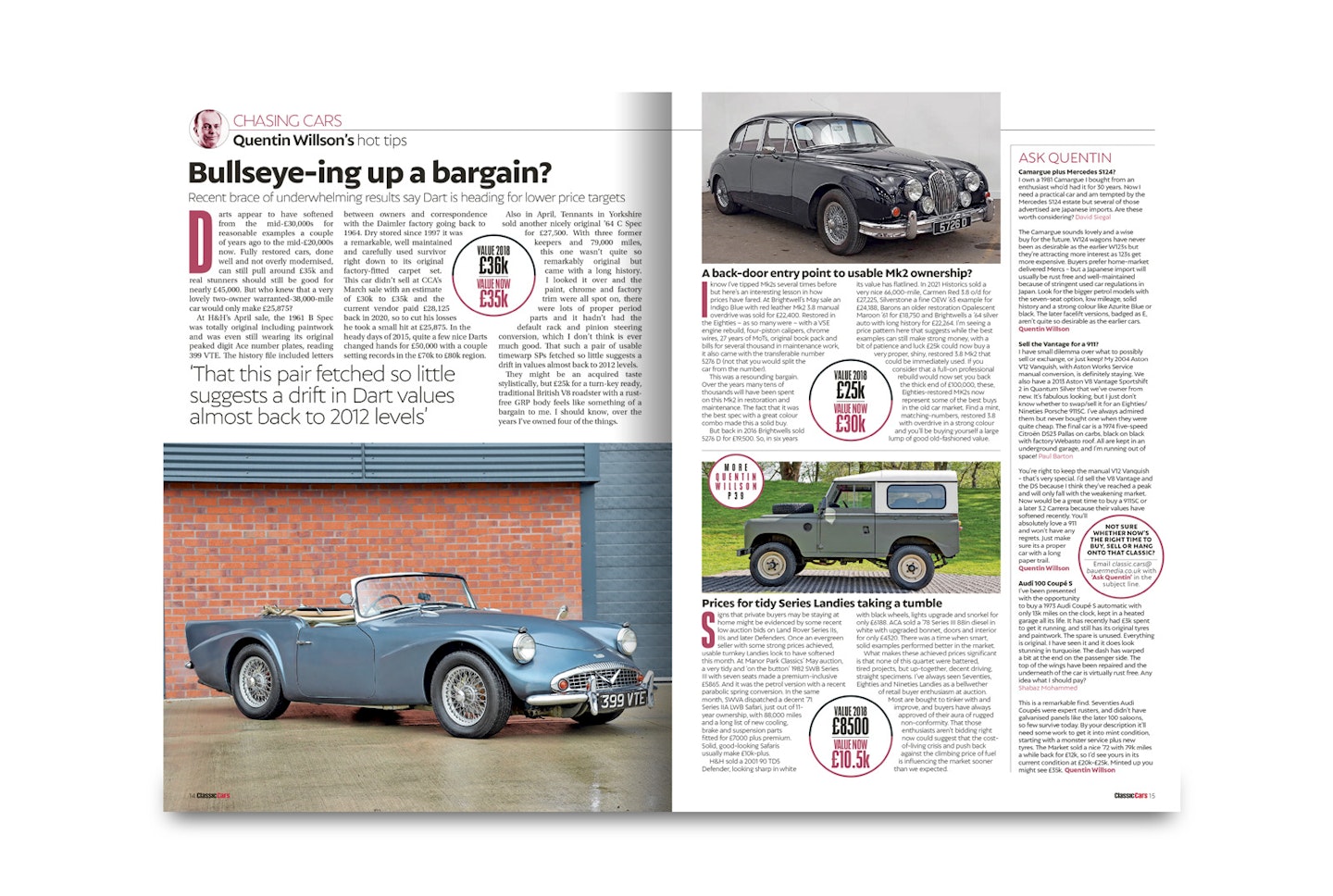 3 of 14
CREDIT: Classic Cars magazine
Quentin Willson's hot tips
Quentin Willson's hot tips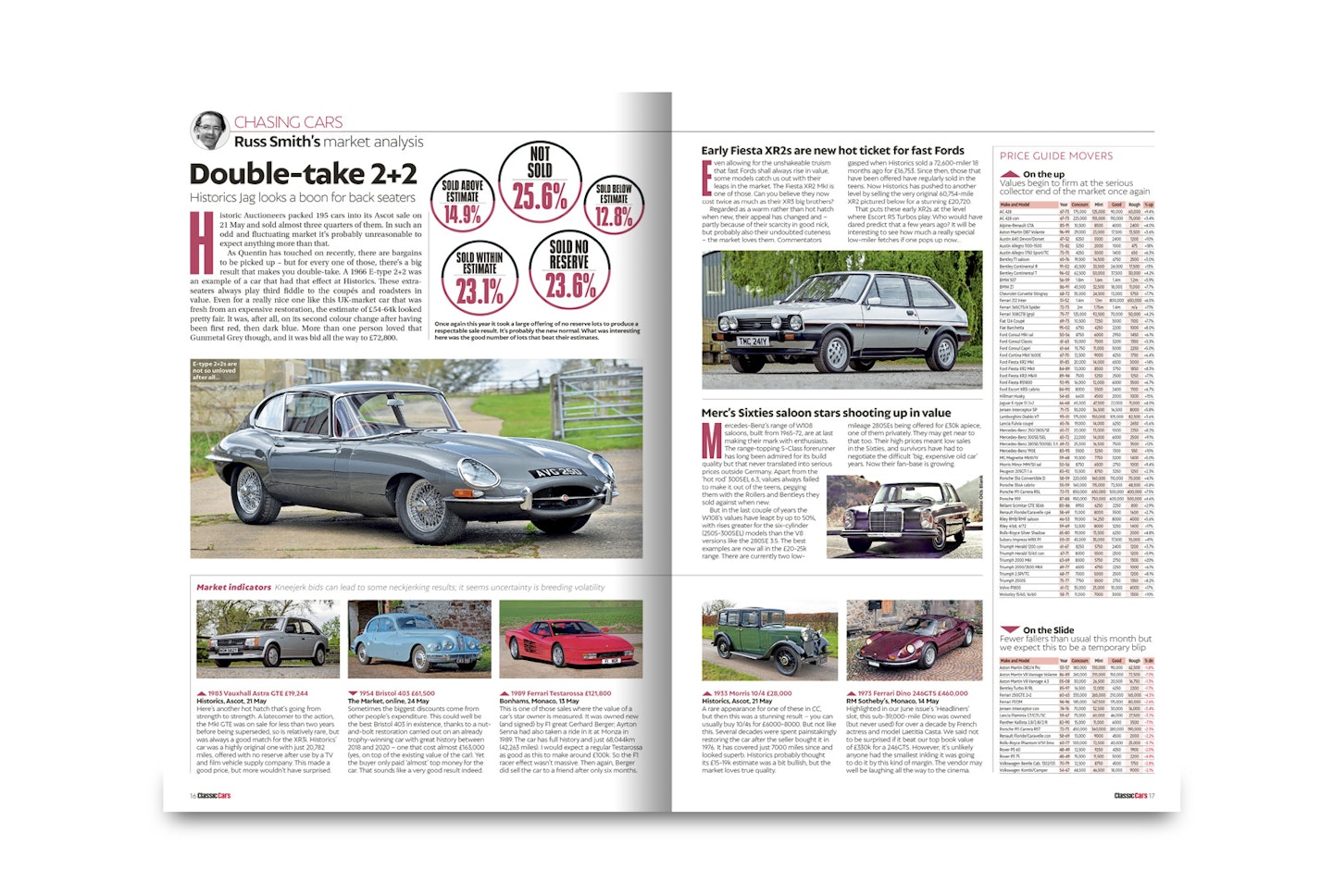 4 of 14
Russ Smith's market analysis
Russ Smith's market analysis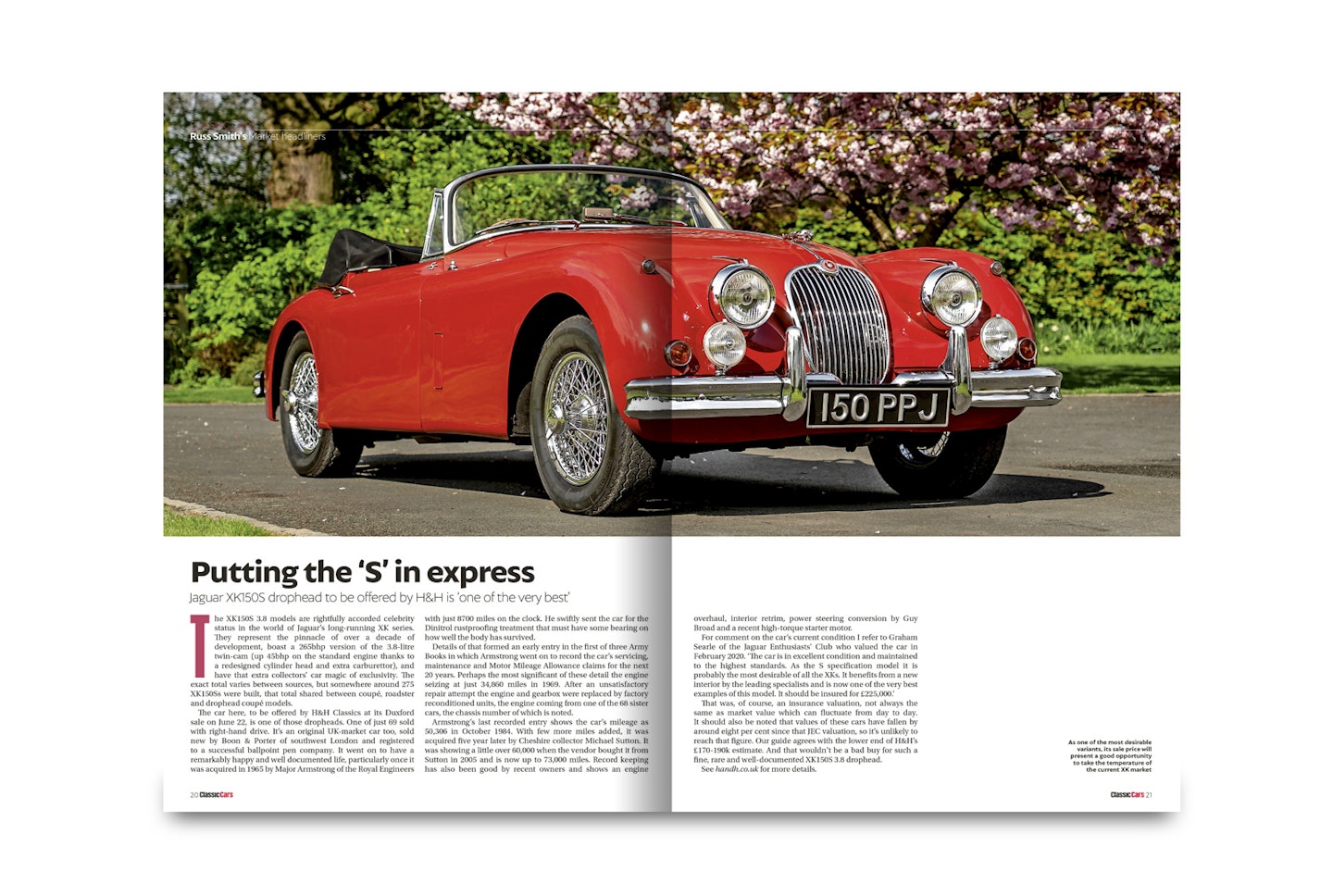 5 of 14
CREDIT: Classic Cars magazine
Russ Smith's market headliners
Russ Smith's market headliners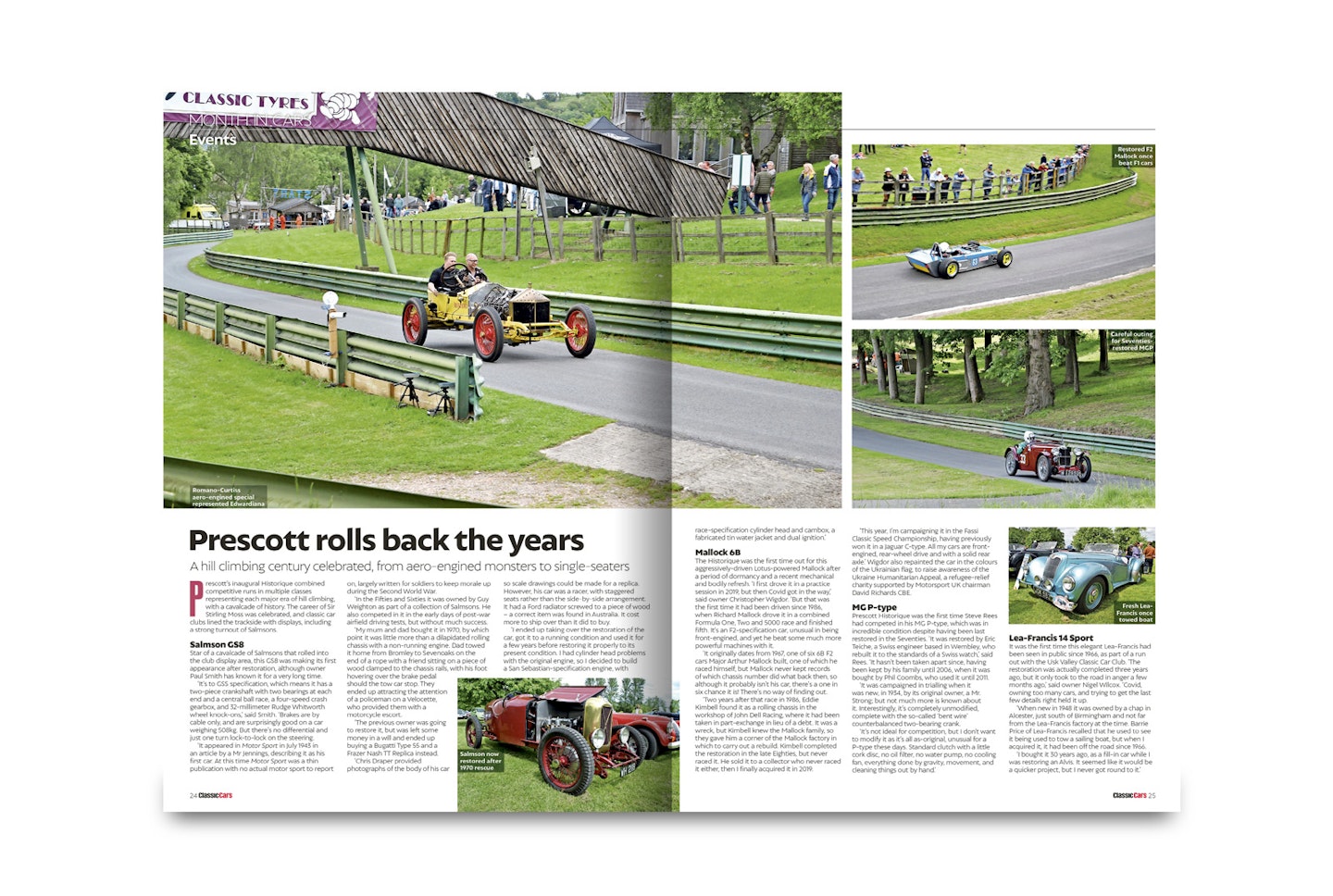 6 of 14
CREDIT: Classic Cars magazine
Events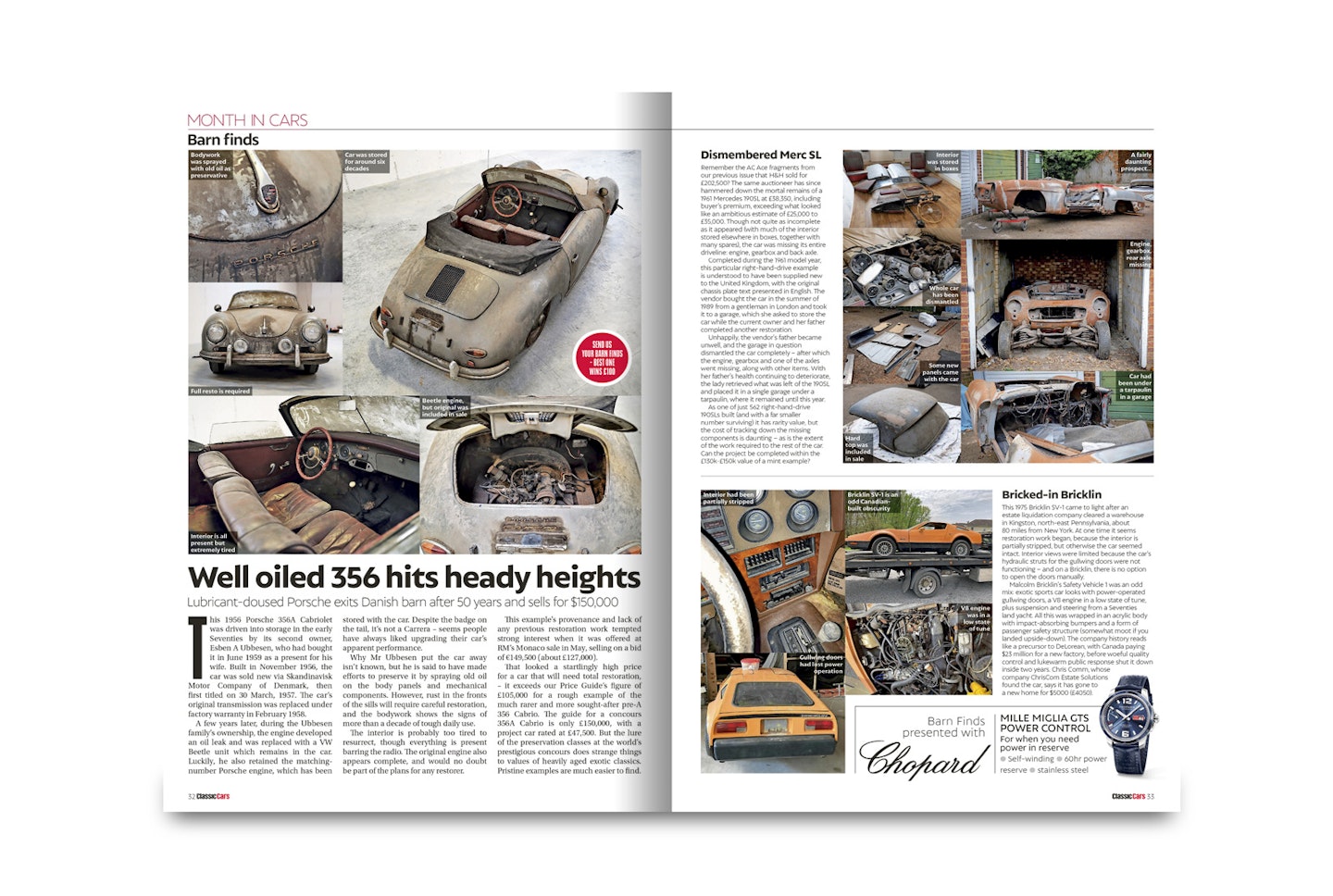 7 of 14
CREDIT: Classic Cars magazine
Barn Finds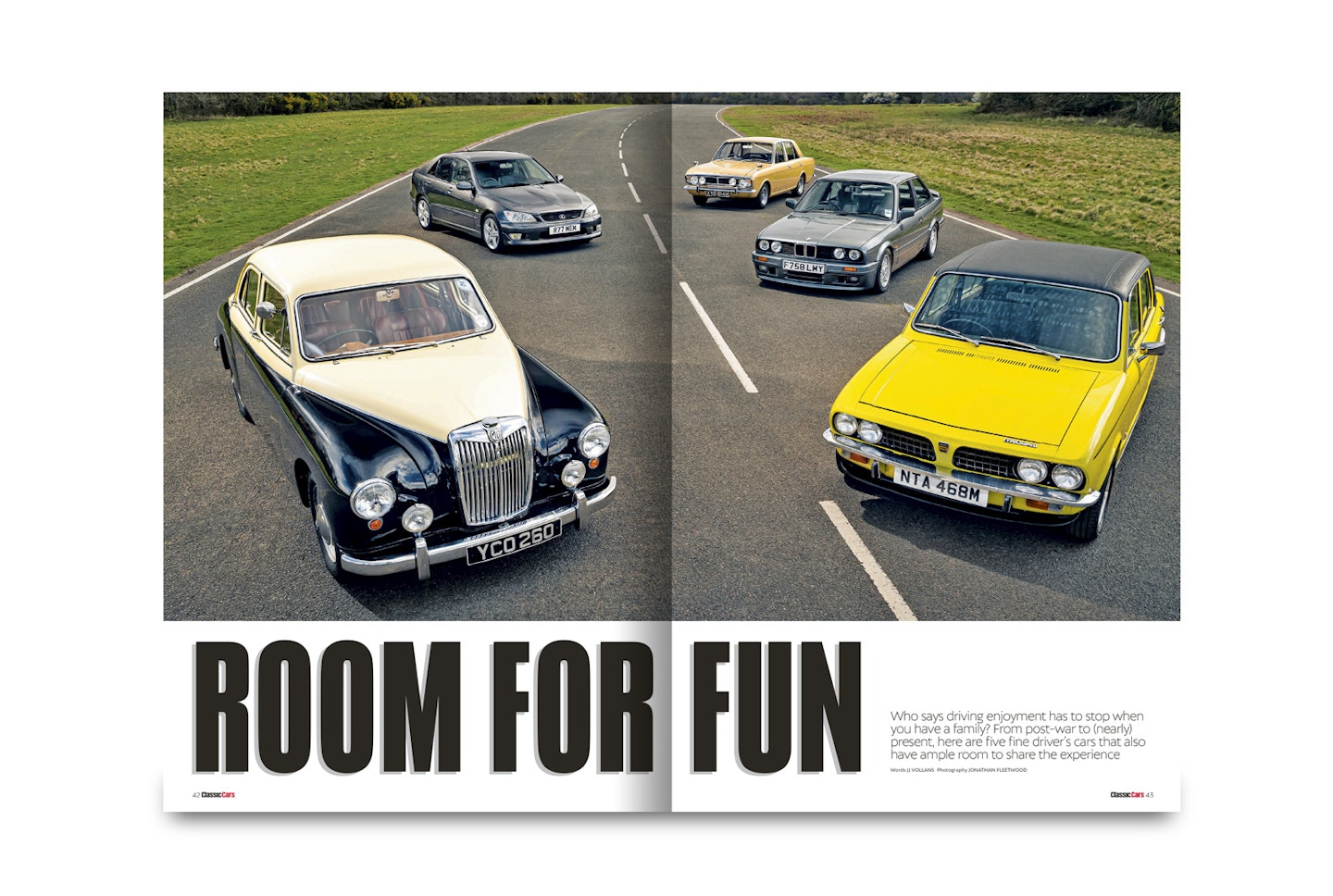 8 of 14
CREDIT: Classic Cars magazine
The Big Test: four-seaters choices for dynamic joy
The Big Test: four-seaters choices for dynamic joy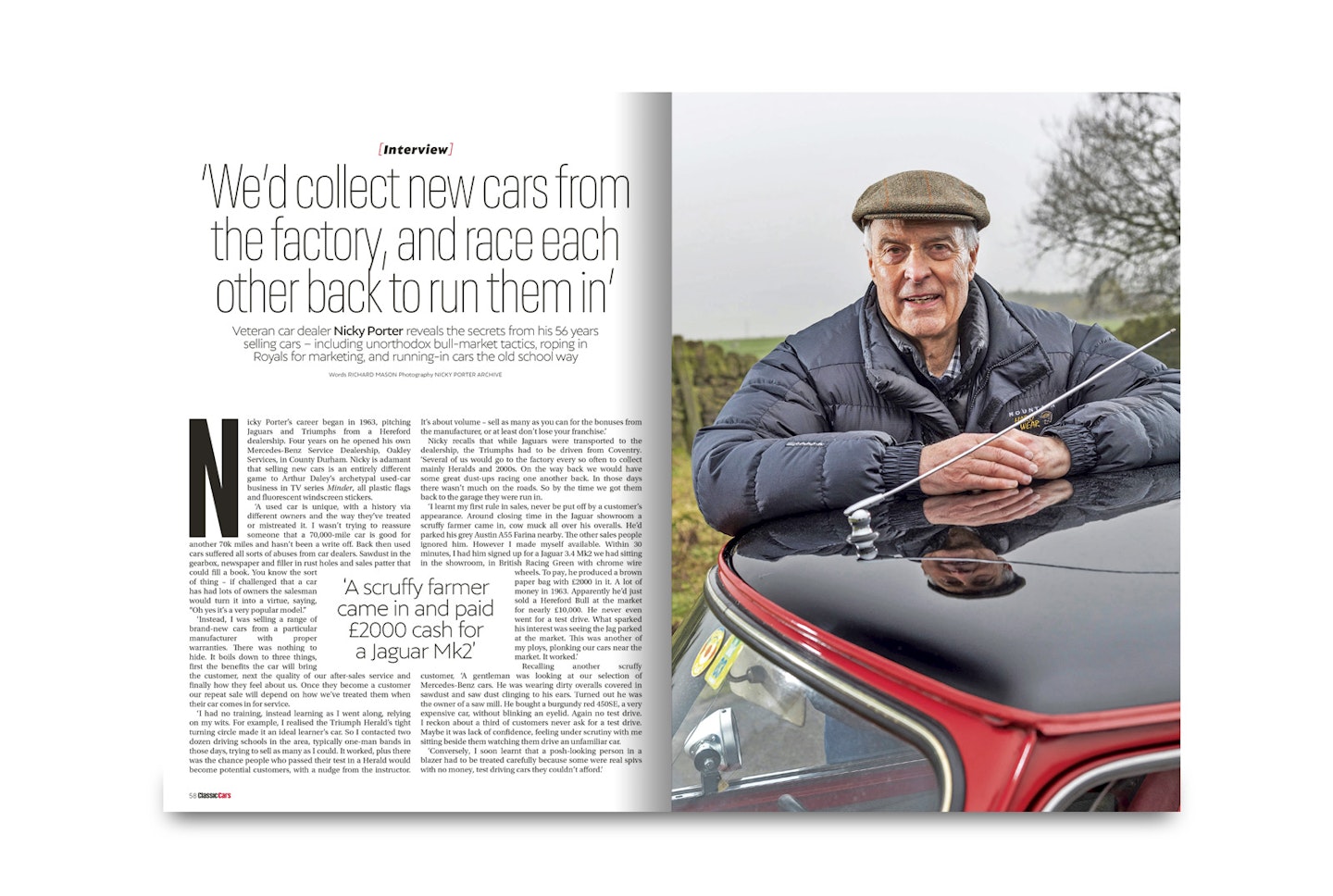 9 of 14
CREDIT: Classic Cars magazine
Confessions of a new car dealer
Confessions of a new car dealer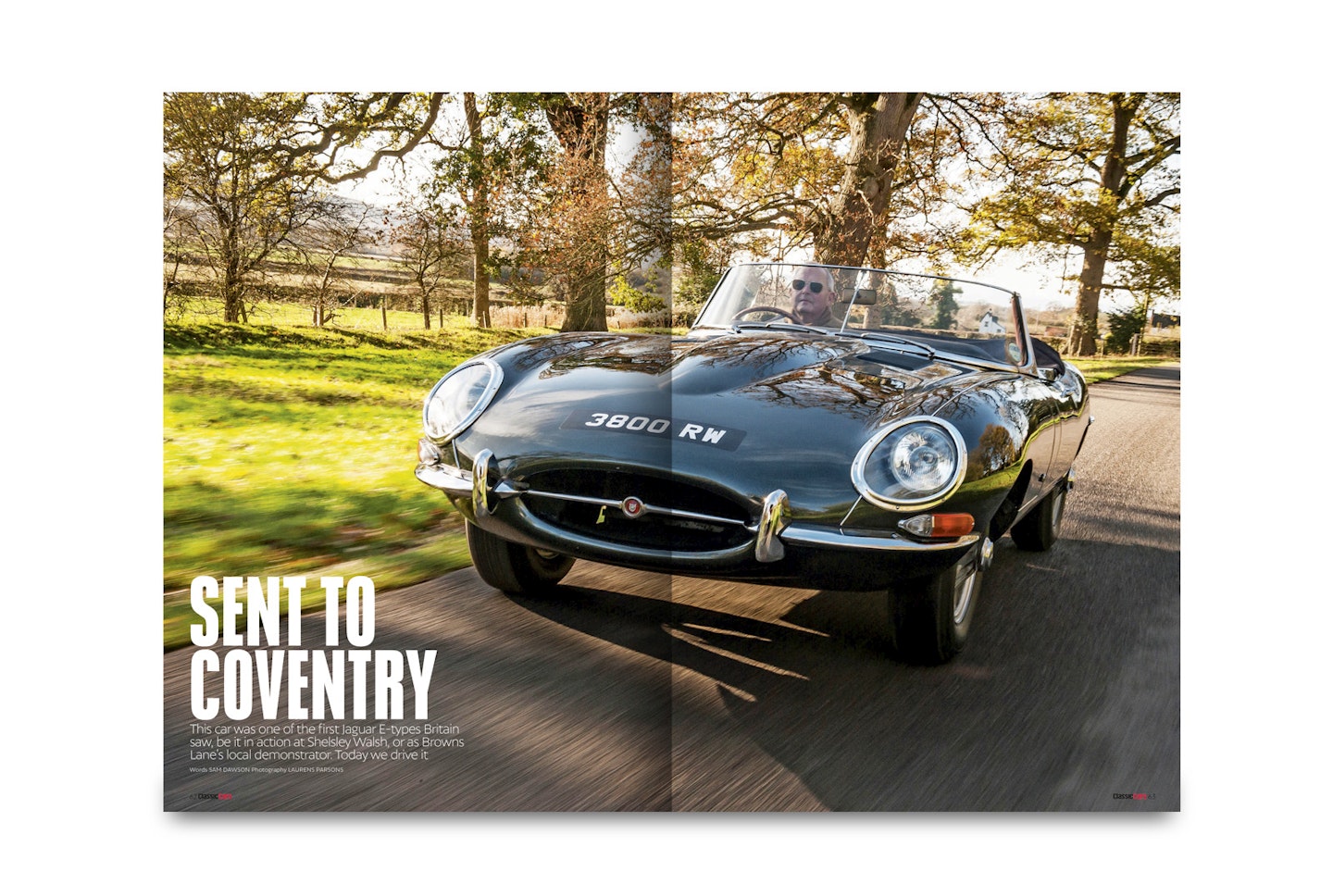 10 of 14
CREDIT: Classic Cars magazine
We drive one of the first dealer demonstrator Jaguar E-types
We drive one of the first dealer demonstrator Jaguar E-types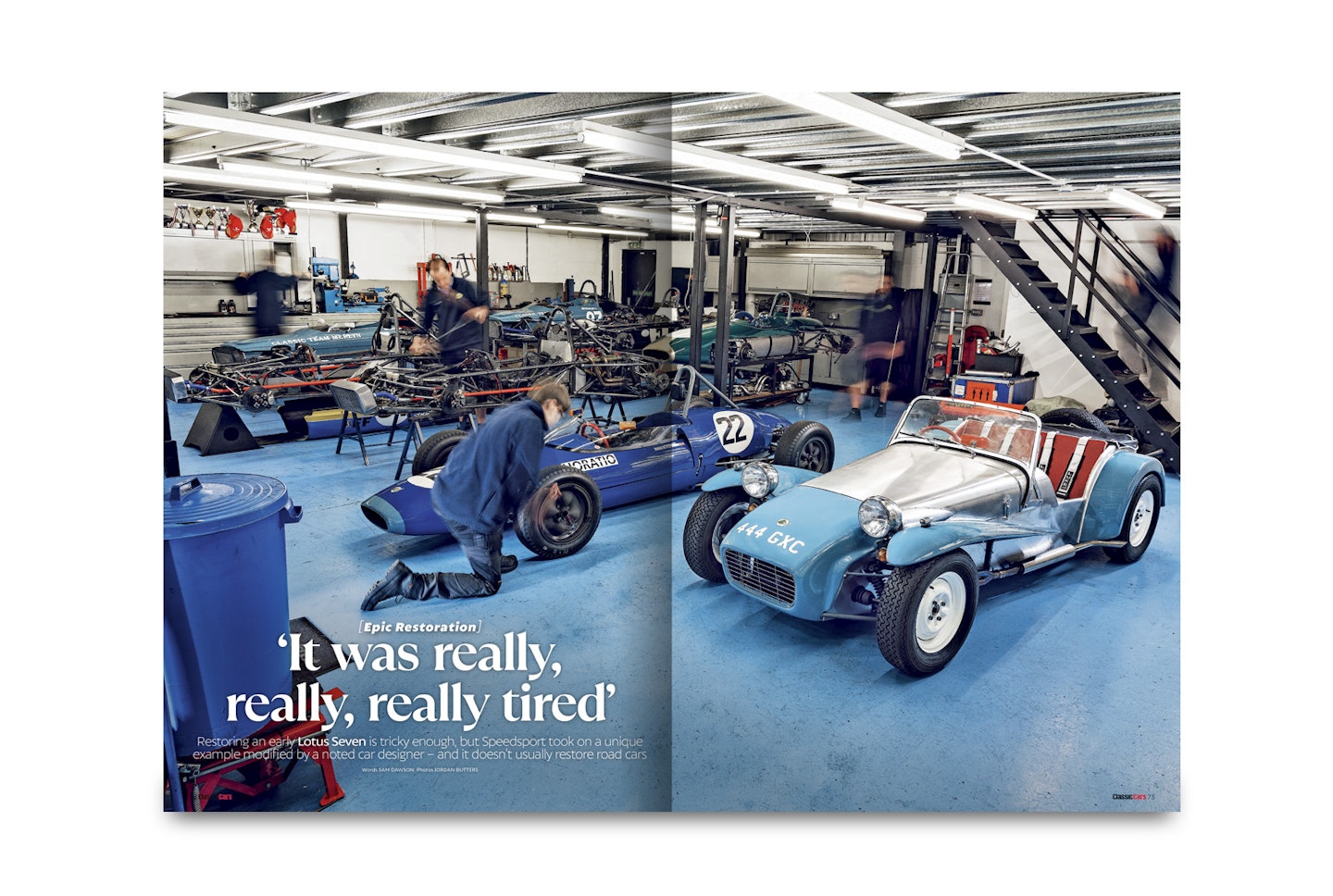 11 of 14
CREDIT: Classic Cars magazine
Epic Restoration of a designer-owned Lotus Seven S2
Epic Restoration of a designer-owned Lotus Seven S2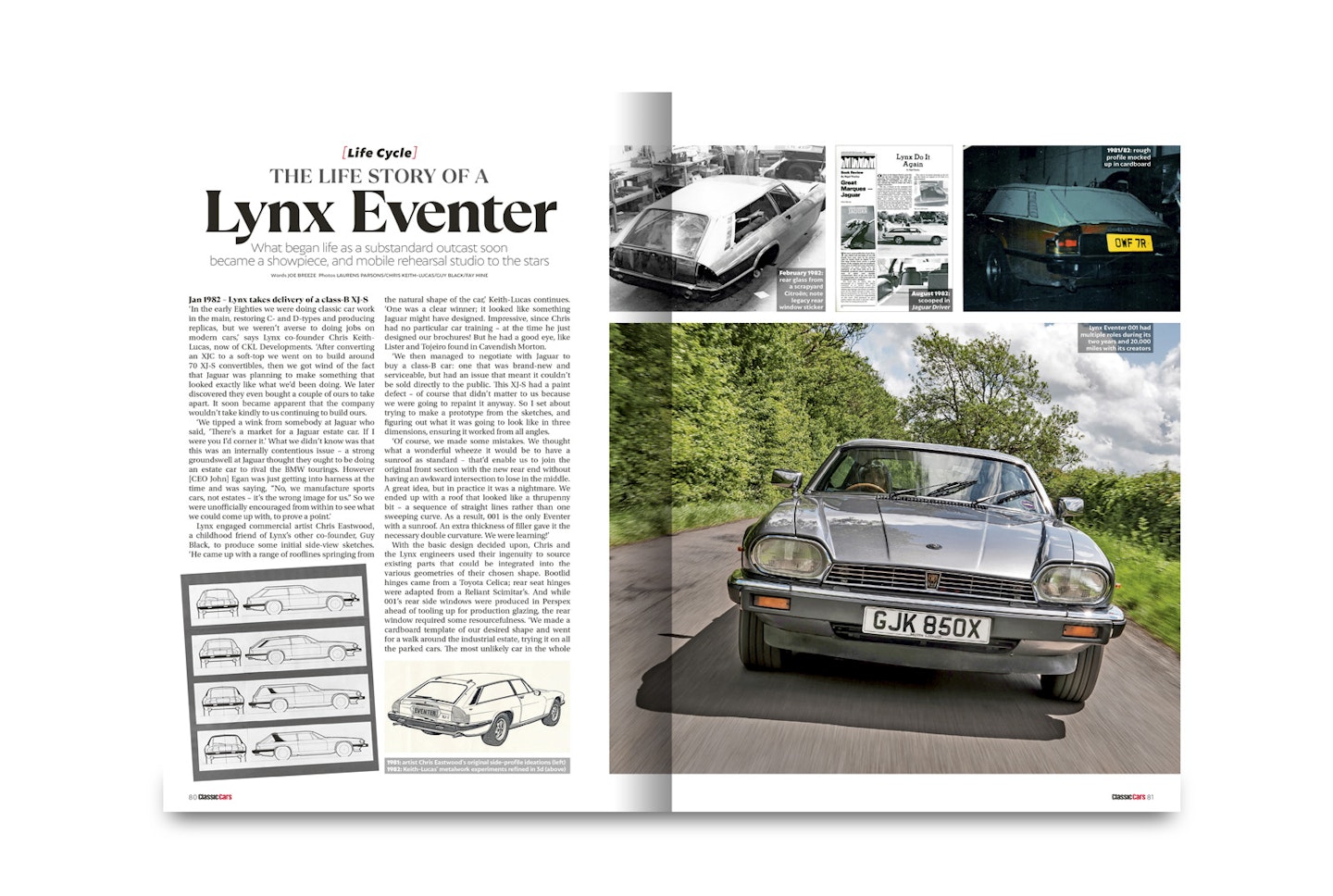 12 of 14
CREDIT: Classic Cars magazine
Rock 'n' roll life story of the prototype Lynx Eventer
Rock 'n' roll life story of the prototype Lynx Eventer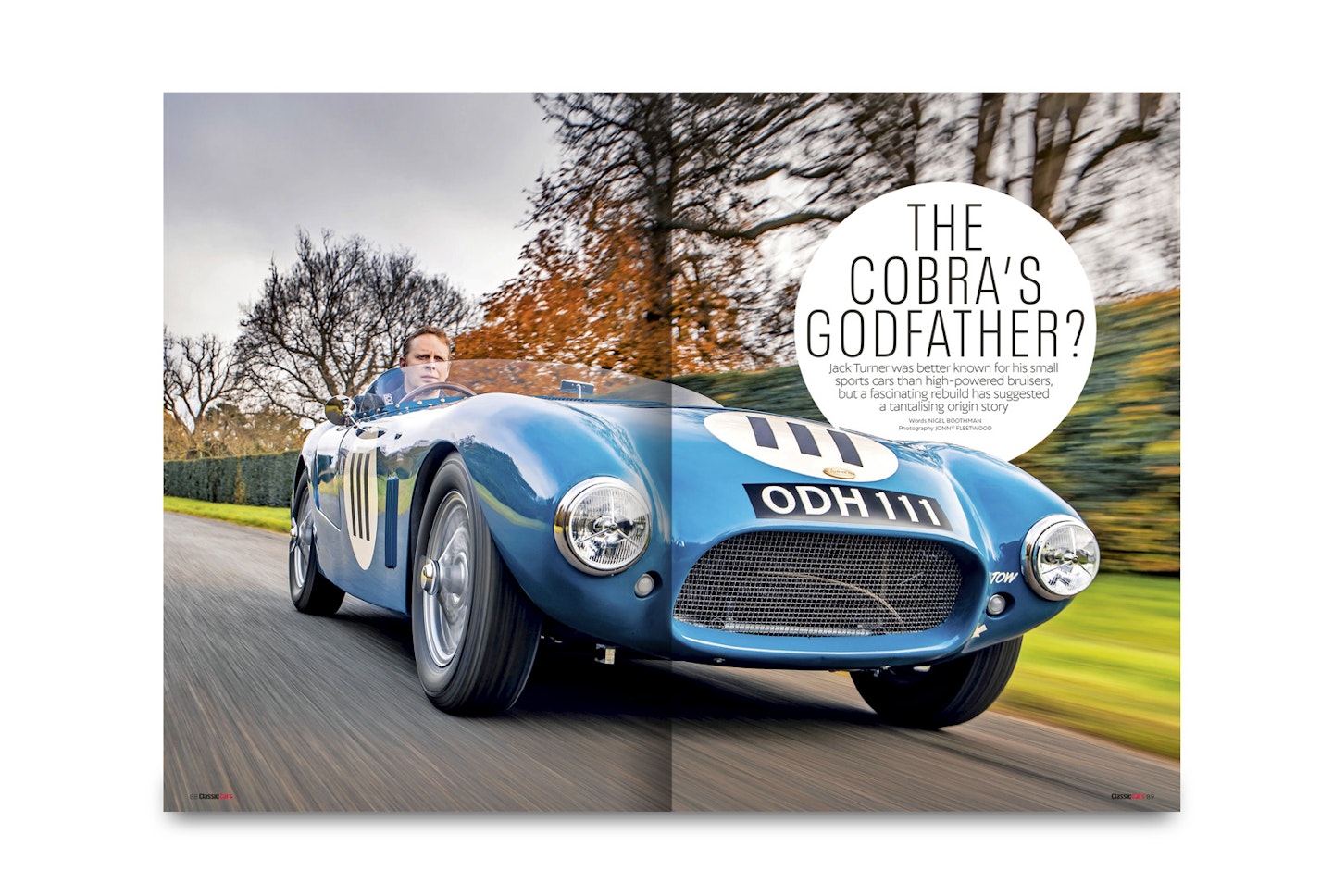 13 of 14
CREDIT: Classic Cars magazine
Braving a wild Turner-Ardun V8
Braving a wild Turner-Ardun V8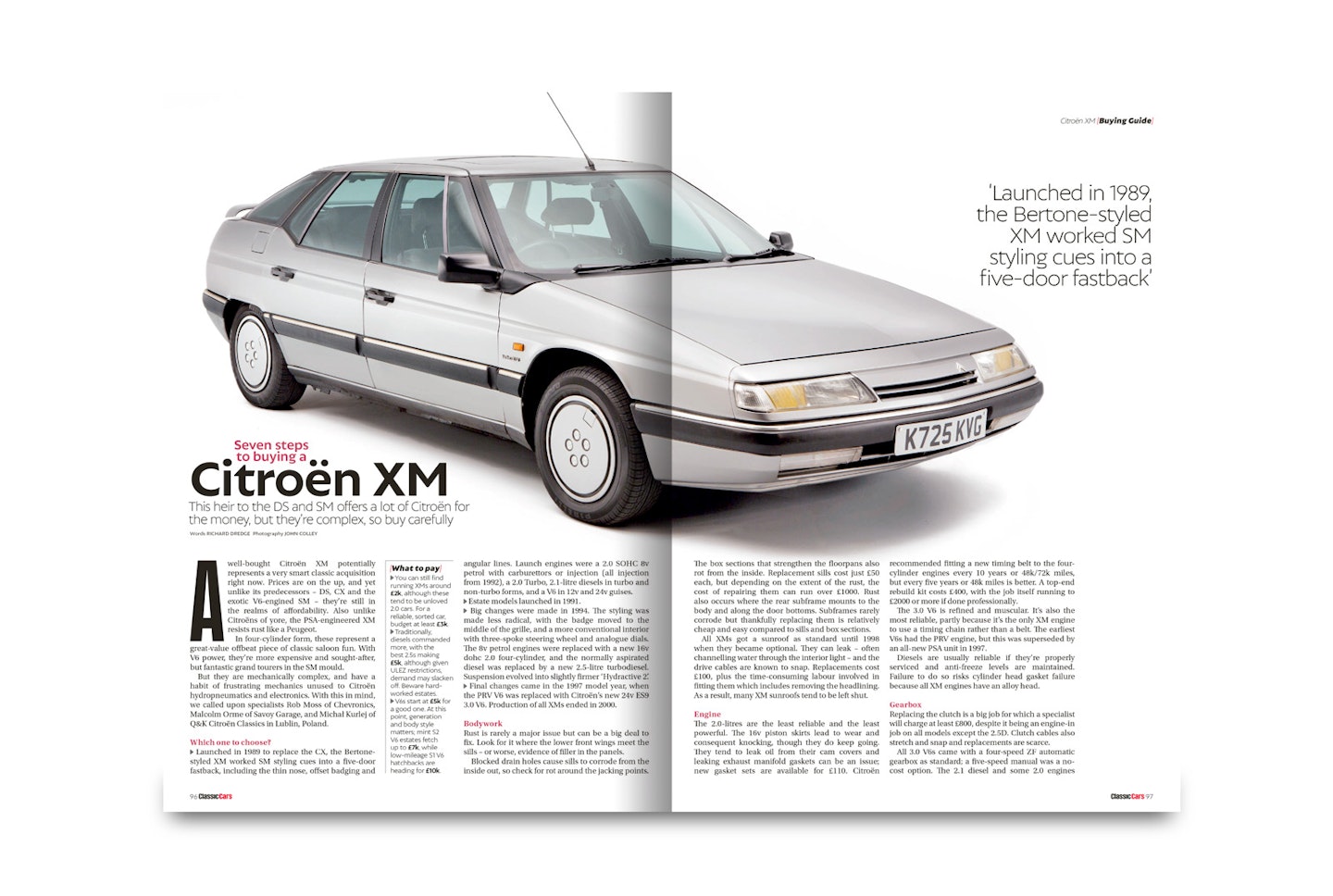 14 of 14
CREDIT: Classic Cars magazine
Buy a space-age Citroën for £3k to £10k
Buy a space-age Citroën for £3k to £10k
OWNING
p72 EPIC RESTORATION How Speedsport's team of racing engineers rescued a stylist's Lotus 7
p80 LIFE CYCLE The high-speed musical life of the Lynx Eventer prototype, featuring Tina Turner, Sir Bob Geldof, Cy Curnin, Howard Jones and a bootful of synthesisers
p105 OUR CARS Phil plays MoT whack-a-mole with his E-type (p105), Russ loses his bearings with the Minor (p106), and Sam's MR2 puts in a rare show appearance ahead of a big trip (p108)
DRIVING
p6 THE LIST Will lucky reader Kev Ponsford warm to Ferrari's grandest tourer, the 456GT?
p42 ROOM FOR FUN Can a saloon ever replace a sports car? MG Magnette, Ford Cortina 1600E, Triumph Dolomite Sprint, BMW 325i and Lexus IS300 all say yes
p58 NICKY PORTER Confessions of a long-term Mercedes and Mitsubishi salesman
p62 SENT TO COVENTRY Driving Jaguar's first dealer demonstrator E-type
p88 THE COBRA'S GODFATHER? Did this mysterious Turner inspire one of the most iconic cars?
BUYING
p14 QUENTIN WILLSON spots undervalued British metal from Daimler, Jaguar and Land Rover
p16 CHASING CARS Buyers pounce on Jaguars – and the Mercedes-Benz 300SLR Uhlenhaut
p96 BUYING GUIDE How to buy a cool Citroën XM before the prices rise like its suspension
p103 BOOKS & MODELS A Land Rover reveals an extraordinary life, plus a 1:18-scale BTCC icon
p113 ADS ON TEST Will you buy Noel Gallagher's Vicarage Jaguar Mk2 convertible? (p113), plus Land Rover (p114), Maserati 3500GT (p117) and Mercedes-Benz 500SL (p118)
THE MONTH IN CARS
p24 PRESCOTT HISTORIQUE Past-to-present hill climb retrospective stormed by historic Mallock
p26 SIMON DIFFEY, 1964-2022 Honouring the historic Bugatti and Lotus racer
p29 PRESCOTT ITALIA Unusual Lancias dominate eclectic Italian showing
p29 TONY BROOKS, 1932-2022 Remembering Vanwall's racing dentist and British groundbreaker
p30 EVENTS PLANNER New events, including the new Jackie Stewart Festival, get summer started
p32 BARN FINDS Rusty Porsches come to light, and what price a dusty Bricklin SV-1?
p36 LETTERS Finer points of the Lotus Elan, and putting the colour into the Volvo 850 T5-R
p37 NEXT MONTH 996 at 25, a quarter-century on from Porsche's water-cooled 911 revolution
p39 QUENTIN WILLSON reports on the classics heading in the opposite direction to the economy
p41 JOHN FITZPATRICK shares fond memories of club rallying, and the Mini that put him in hospital
p170 50 YEARS AGO TODAY CAR went shopping for Sixties metal. The first classic buying feature?