Alt versions of the 2CV outperform the car they're based on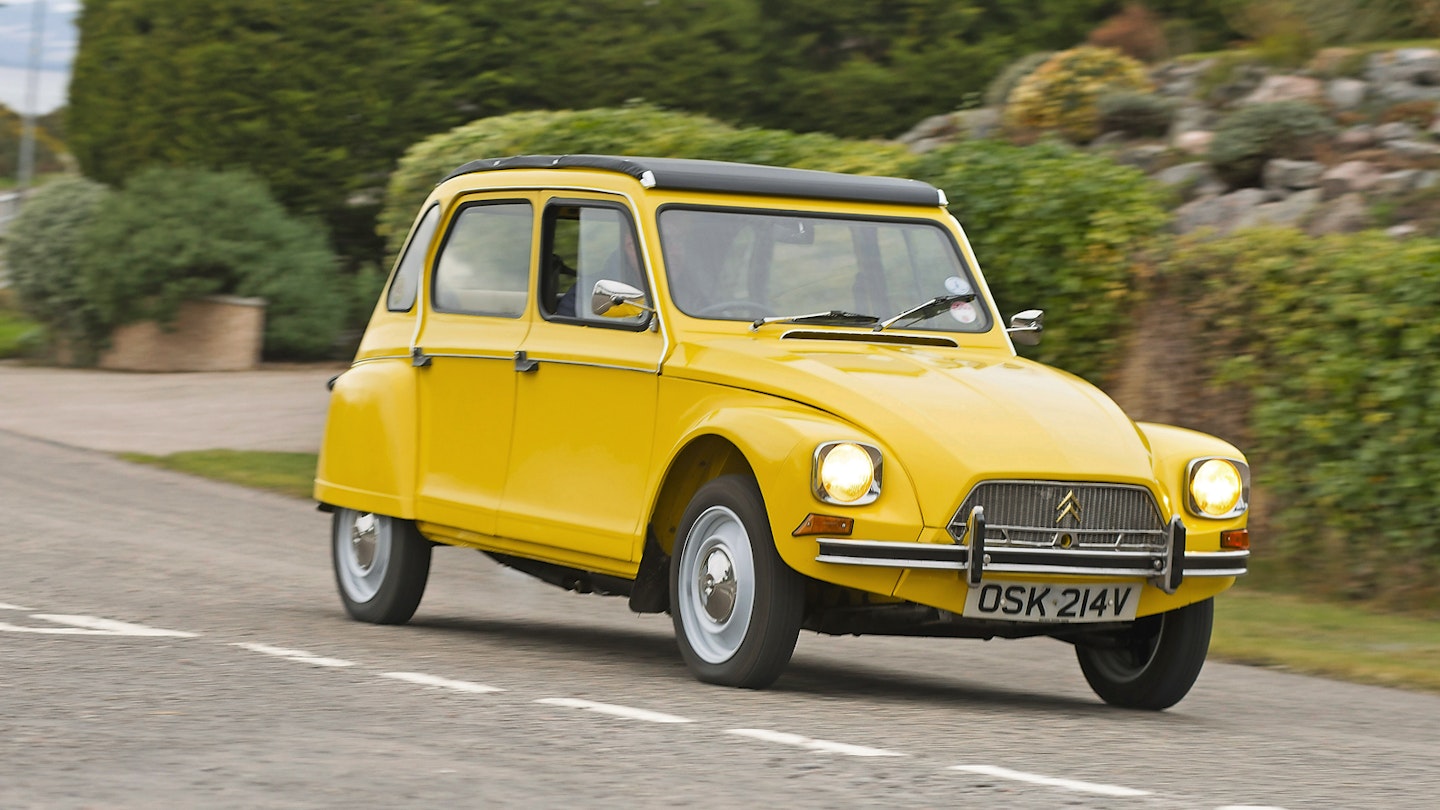 Prices for less obvious iterations of Citroën's 2CV recipe seem to be jumping up to meet those of their more iconic parent model. Whilst ordinary 2CV prices saw a modest rise in the last quarter – up three percent – values of Amis and Dyanes have jumped more considerably.
The good news is that the latter pair are still very affordable classics. The 2CV's epic 40-year build run and broad appeal even outside of the old-car world means there is always an eager queue of buyers prepared to part with £6.5k for a decent one, or even up to £10k for a restored low-miler from a dealer. But with these prices looking increasingly high, interest is turning towards Citroën's variations on the theme.
The Ami, a little saloon with challenging looks including a Ford Anglia-style reverse-rake windscreen on the four-door version, comes in at a £2k across-the-board discount compared with the 2CV, yet still adheres to its two-cylinder, aircooled, delightfully basic and very clever recipe. Ugly it may be, but it's also surprisingly refined, a sort-of practical mass-market take on the Sixties Panhard recipe if you're being charitable. They rot horrendously and parts supply is trickier than the evergreen 2CV's, but it's far easier to afford a mint one.
The Dyane looks like an even better bet if you're after a smart-buy 2CV alternative. It was built much more recently than the Ami – 1968-85 – so survivors tend to be in better condition. And it still has so many of the 2CV's virtues. It looks like a minor 2CV facelift and sports things like the full-length sunroof and removable deckchair-style seats, but with the added convenience of a proper hatchback.
And even though prices have risen 17 percent, Dyanes are still the biggest twin-cylinder Citroën bargains of all. The very best low-mileage, mint-condition Dyanes will set you back £5250. That's half a collector-spec 2CV, and yet it's arguably more like twice, rather than half, the car.