Following on from our latest cover feature, it seems that the hardtop version of Triumph's TR8 is now hot property. After a lifetime of being disregarded as one of the least-loved TRs, a good V8 coupé will now set you back about the same as the supposedly more glamorous convertible - £12,500 for the very best.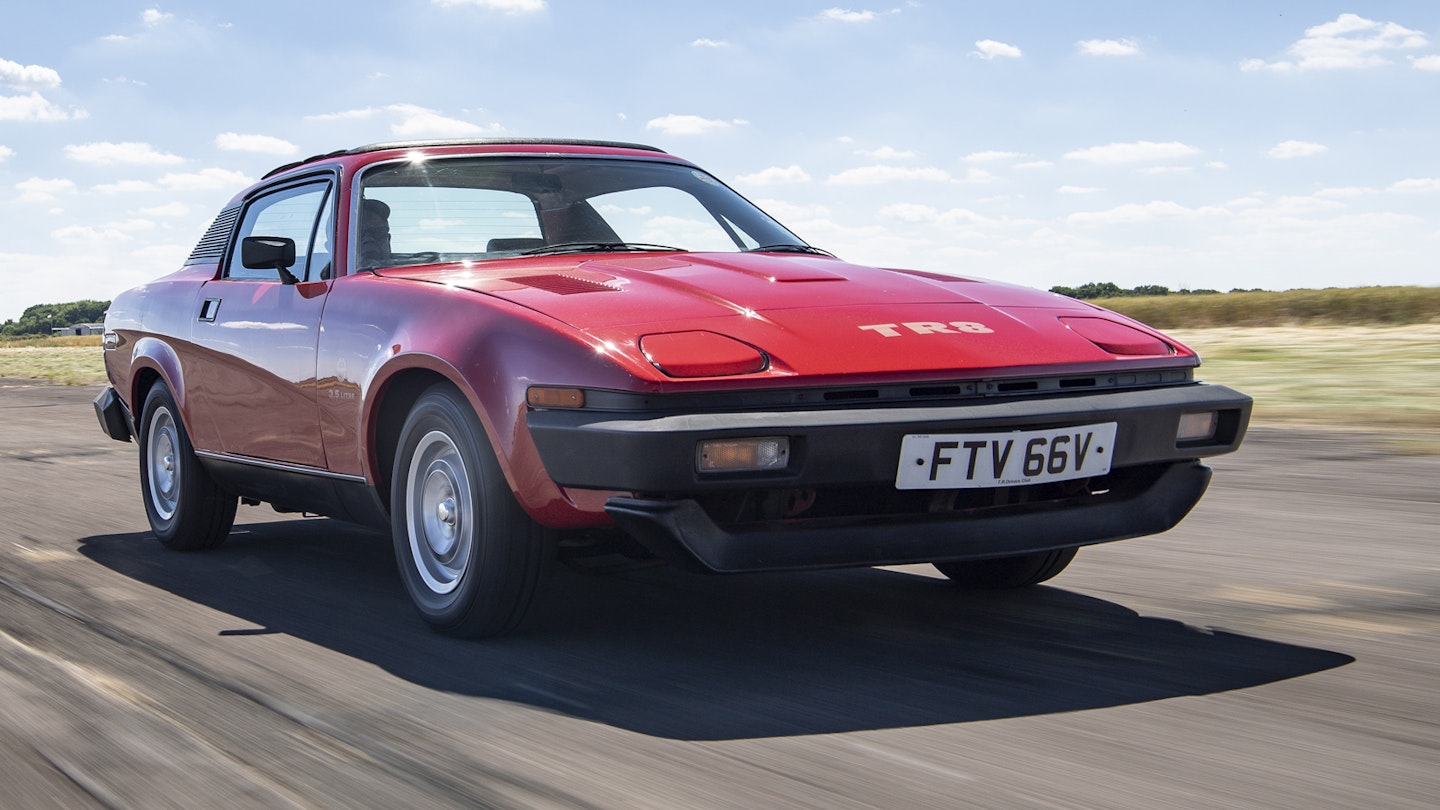 Both versions of the TR8 have been on the rise of late, but the 25 percent jump in coupé prices, to join the drop-top – itself up 13 percent – marks something of a Triumph TR sea-change.
This isn't a situation which applies to the four-cylinder cars – a TR7 is still the cheapest way into a Triumph sports car. But the V8-engined version, available from just 1978-81 and initially as a left-hand drive American-market export model only, finally made good on the promise of a grunty and powerful yet bang-up-to-date successor to the TR6, first outlined to the motoring press before the 1973 oil crisis struck.
Historic motor sport may give a clue as to what's changed. When new and second-hand, the TR8 was most favoured by Americans in convertible form as 'the English Corvette', and snapped up as a rare example of a ragtop breed that most manufacturers pre-emptively killed off in the Seventies in anticipation of stringent safety regulations which never ultimately materialised.
However, the whole notion of a Rover V8-powered TR7 began in the UK as a rally car. And now, as Ford Escort RS prices remain dizzyingly high, attention in the historic rallying world is turning to alternatives from the Group Four era like the Talbot Sunbeam-Lotus and the Vauxhall Chevette HSR. And with the TR7's handling issues solved by marque experts, the prospect of rallying a brawny V8 wedge for a bargain price seems to be pushing values upwards. And you'll want a coupé for that.