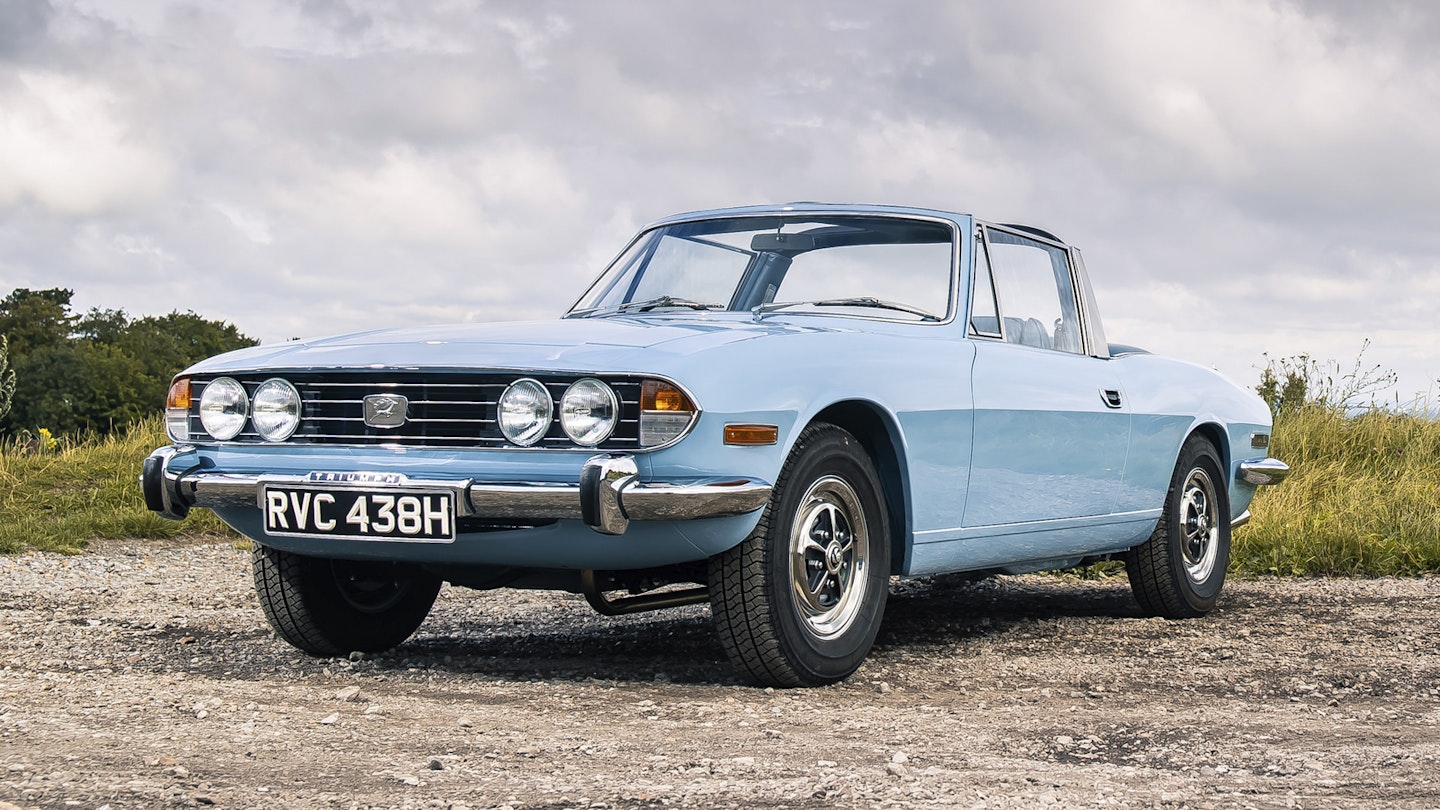 After seeing growth over the past year, Stag prices have taken a small downturn. It's enough to put them into our top 20 Price Guide Movers On The Slide this issue, among just four sub-£50k classics in there.
That 4% decline means £2.2k for a project, £6k for something you can use and £14k for a mint example. Even the most perfect cars are typically £22k. But despite this recent slippage, prices are still 13% ahead of where they were this time last year.
So, until now they've benefitted from the upwards trend for sub-£50k classics, but that has started to falter. It's hard to see any drastic falls ahead, because despite all of those tired jibes about British Leyland build quality and overheating engines, these cars have a lot going for them and an accordingly passionate following. With the latest expert knowledge and products, those old problems can be put firmly in the past, and what you're left with is that deliciously creamy all-aluminium V8 to enjoy, wrapped up in sharp Michelotti styling and the sort of easy-going dynamics that make you feel good about life. Like a Mercedes SL without the terrifying parts prices.
If we look at all of this month's fallers, the proportion under £50k jumps to just shy of 50%. All but two of those are from the chrome and curves generation, with just the BMW Z4 and TVR Cerbera representing the modern era of body-coloured bumpers. It's similar story for our plus-£50k cars, which encompasses everything from £53k Ferrari 360 Modena to £6.2m Bugatti type 57S Atalante.
Price Guide Movers on the up is part of 16 pages of buying advice and market analysis, including Quentin Willson's Hot Tips, Russ Smith's Market Analysis, cars for sale tested and a detailed buying guide.