Toyota's second-generation MR2 is vying for top spot in this month's Price Guide Movers On The Up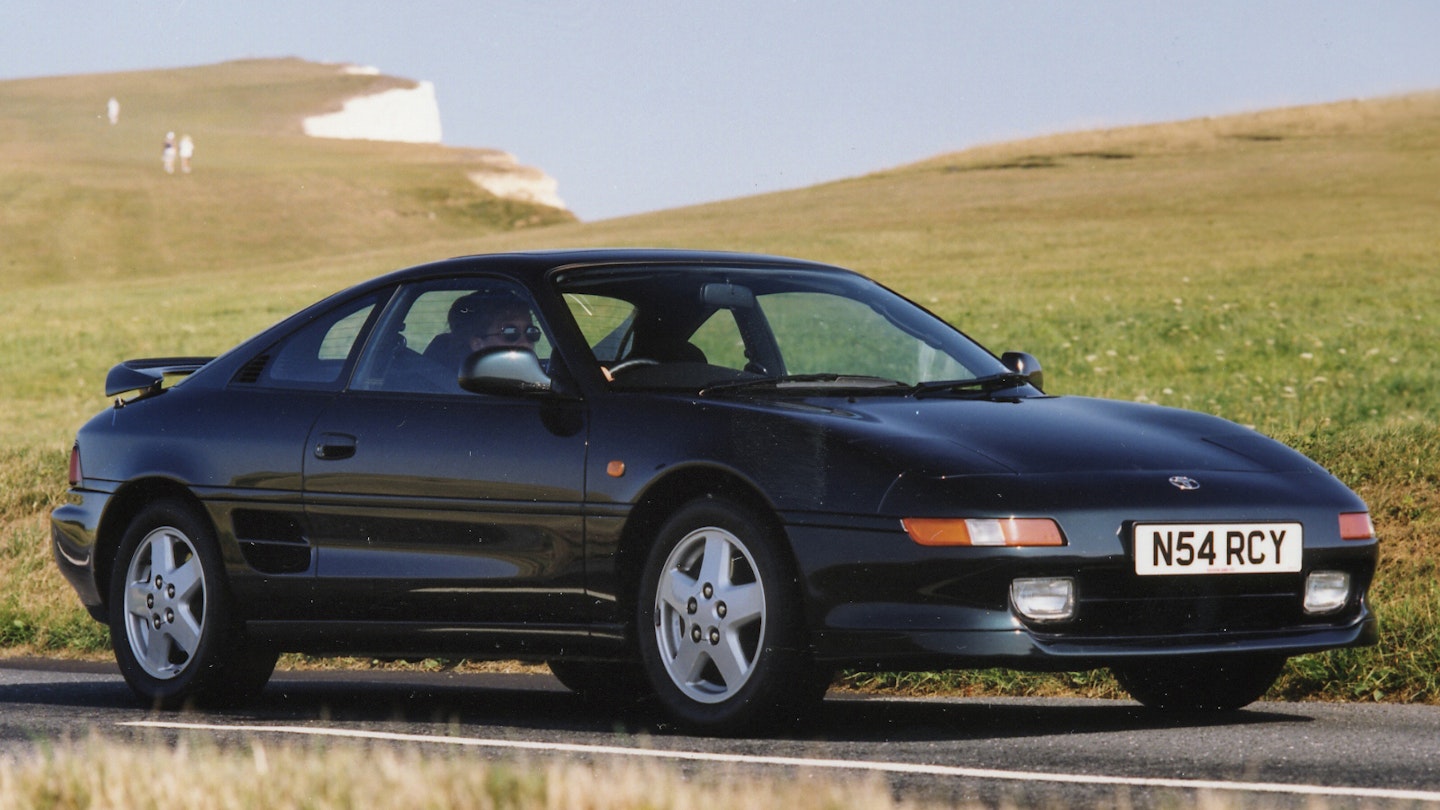 In the number two slot, it's posted a 30% gain in a chart where most of the top ten are post chrome-era. Until recently, it's pretty but soft styling and image have left it out of favour compared to its agile and playful Eighties-angular predecessor, but now its playing catch up.
If you're in the mood for one, fear not, the latest moves still leave it looking good value, with entry level for rough examples now £700, decent, usable cars £1.75k, mint cars £4.25k and prize winners £6.5k.
For that you get a 2.0-litre twin-cam, 16-valve straight four sitting between you and the rear axle, and good for either 119bhp, or in GT guise, 156bhp. Fancy the GT Turbo? You're looking for a grey import. And as with the MkI, there was the option of coupé or T-bar with its lift-out roof panels. For the full convertible you'd have to wait for the third generation MR2 Roadster of 1999. Back to the MkII, its 1989 to 1999 lifespan overlapped with the front-engined Mazda MX-5 and eventually the similarly mid-engined MGF. Despite the popularity of those two, the Toyota has overtaken them, perhaps helped by there being fewer running survivors to choose from.
What it lacks in agility compared to the lighter earlier and later cars, it makes up in civility and, compared to those panel-kitted first-gen cars, corrosion resistance, making it a smart everyday classic.
Price Guide Movers On The Up is part of 23 pages of market insight and buying advice in this issue, including Quentin Willson's Hot Tips, Russ Smith's Chasing Cars, an Alfa GTV 916 buying guide, four cars for sale tested and our updated Price Guide Quarterly in association with Hagerty classic insurance.