Values for the Prodrive-developed Impreza WRX STi P1 top our monthly climbers chart with an astonishing 41% surge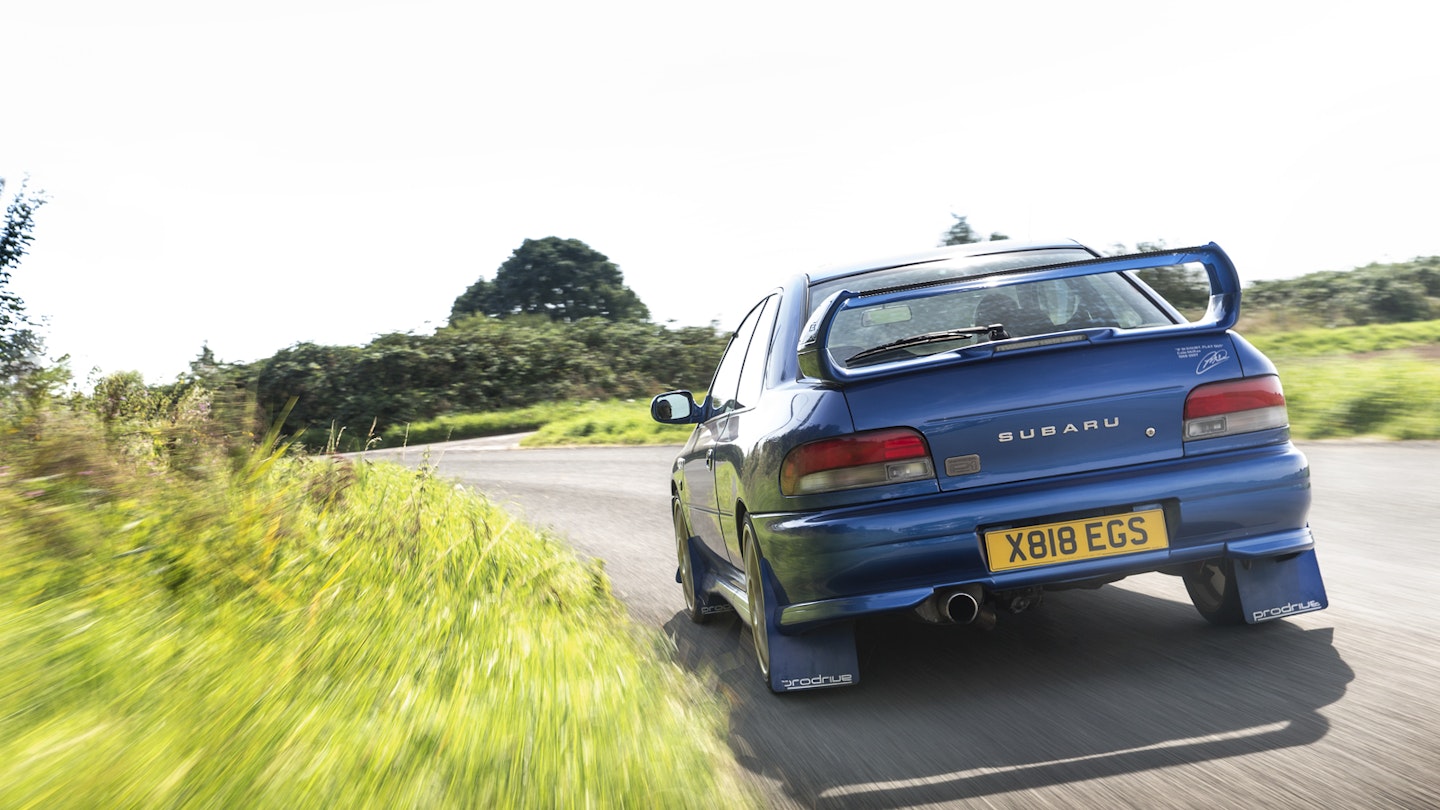 These cars were limited to just 1000 examples built to cash in on the Impreza's run of three World Rally Championships for manufacturers between 1995 and 1997 and the generation who grew up spellbound by the spectacular antics of the late Colin McRae et al now have the spending power to buy in to their dreams.
The cost of entry is now £10k for a rough example with £17.7k buying something more usable and the best costing £35-45k, depending on how much of a perfectionist you are.
With 276bhp to shove you to 62mph in 4.7 seconds, it's a fine way to emulate your hero, but not the ultimate Impreza MkI. For the rarer (400-built) 22B you'll need even deeper pockets – £47.5k, £60k, £80k and £100k in equivalent condition and values are holding steady for those. Sometimes values surge beyond the pockets of their core audience, or that audience reels in shock at the new values achieved and withdraws from battle in disbelief that such moves are sustainable. We've seen it happen with performance Fords – perhaps the Impreza is the spiritual successor to all of those rally-bred Escorts – and after a long enough grace period for everyone to acclimatise to the new prices, they start moving up again.
Most of the climbers are at the more affordable end of the scale this month, 66% under £20k and 80% under £50k, which might be surprising given the financial pressures on households this year. But faced with seeing your savings losing buying power at some 7% per year, perhaps buyers are seeing exciting old cars as a more rewarding place to park their money. We've seen it happen before.
Price Guide Movers On The Up is part of 16 pages of market insight and buying advice in every issue of Classic Cars, including Quentin Willson's Smart Buys, Russ Smith's Chasing Cars and this month, a Citroën XM buying guide.