This model is the only Porsche to join this month's Price Guide Movers On The Slide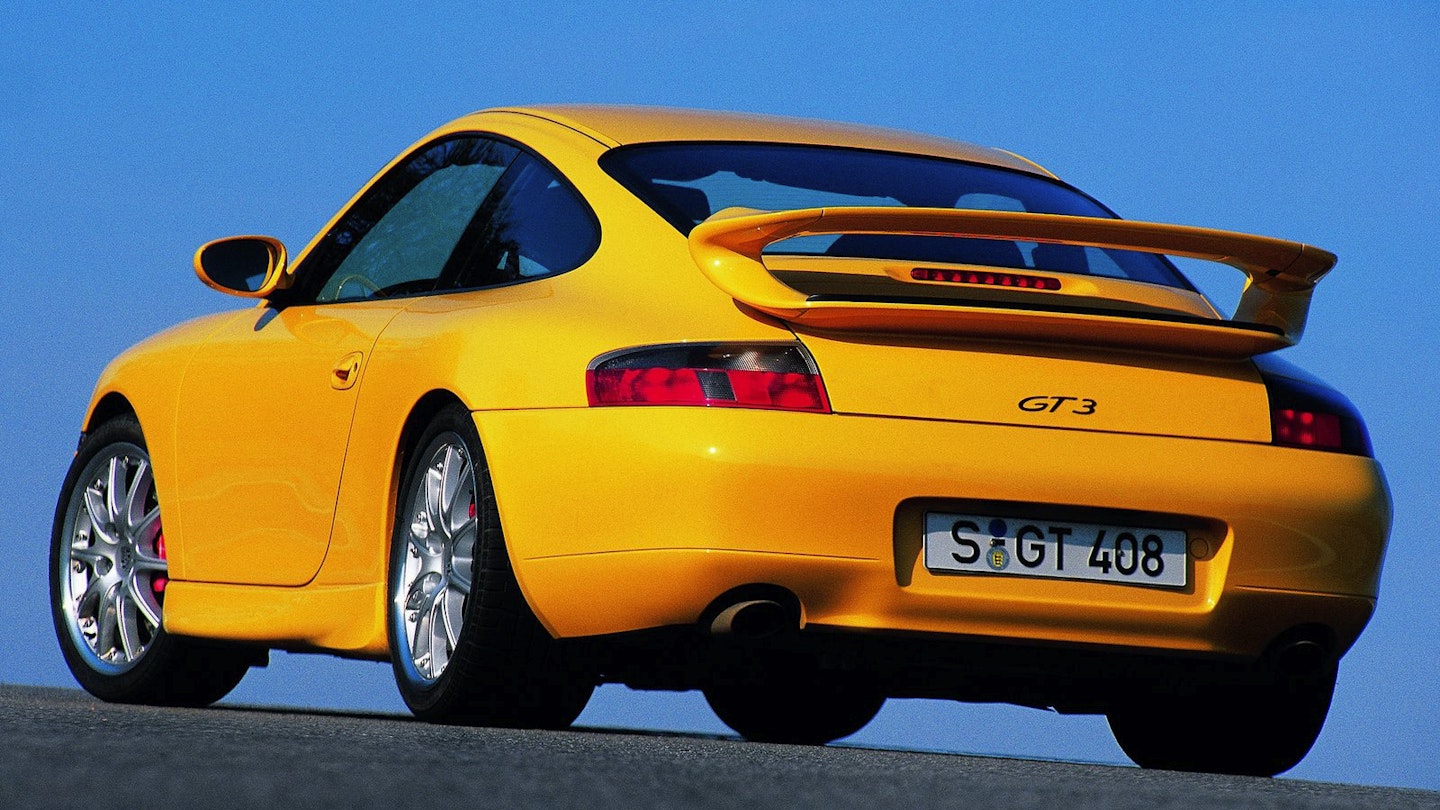 Its 5% slide puts it in the top ten, where losses range from 3% to 7%. That pulls prices down to £38.5k, £46k, £57.5k and £70k, depending on condition. In Porsche terms, that looks like increasingly good value. For that you get something with more power – 355bhp over the standard Carrera's 296bhp – and less weight thanks to removal of unnecessary encumbrance from sound deadening, rear seats, air-conditioning and so on. With a special aero kit, a manual six-speed gearbox driving the rear wheels and the reassurance that the flat six is derived from the robust Mezger-designed engine, the GT3 is everything you need and nothing more.
All the right ingredients, but not absurdly valuable – how come? Well, Porsche collectability is as much of a numbers game as it is about driving thrills, and the good people of Stuttgart made nearly 1900 GT3s between 1999 and 2005. It's not as if you're likely to park next to another at your local cars and coffee meet, but if you ever put it up for auction, those build number tend to speak loudly. There's also the 996 factor – this step change in styling and engineering has held back the 1997-2005 generation of 911, at least in collectability terms. In new car sales it was a great success.
The GT3 slip looks like residual reaction to the rabid acceleration 911 prices saw during the previous decade so we're waiting to see when that finally bottoms out.
Price Guide Movers On The Up is part of 16 pages of market advice in every issue of Classic Cars, including Quentin Willson's Hot Tips, Russ Smith's Chasing Cars, Ads on Test and an Alfa Spider/GTV buying guide.