Prices for Ford Fiesta XR2 MkIs have leapt 14%, placing them in our top 10 growers this month.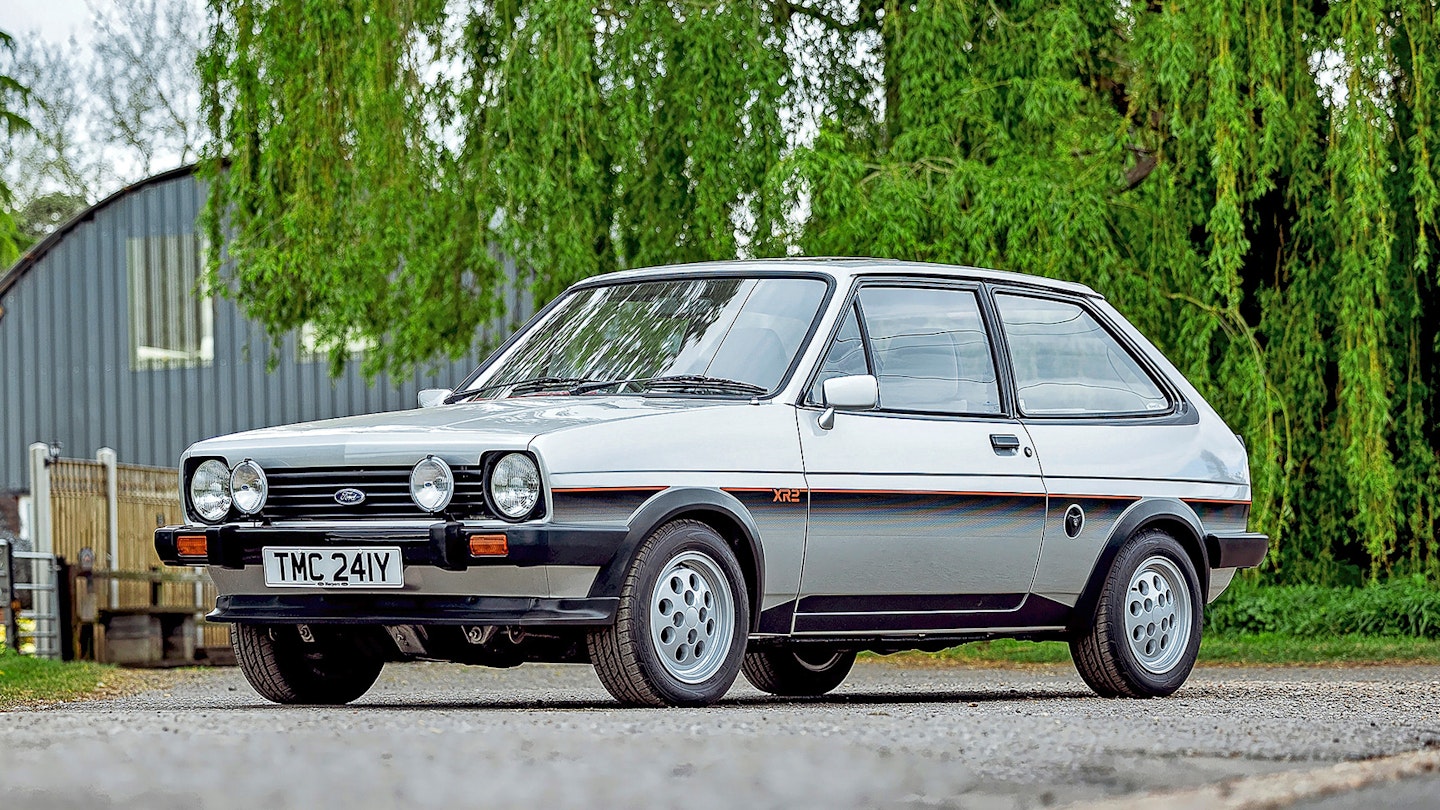 We're used to hot Fords climbing steeply, but the XR Fiesta was mild by hot hatch standards and for a long time was overshadowed by the Escort XR3, which enjoyed a stronger image. While those have seen strong gains over recent years, the Fiesta is worth twice as much in equivalent condition.
In this month's Market Analysis, Russ Smith cites scarcity of survivors and looks as key factors – more people took the trouble to hang on to or preserve XR3s. Tom Tjaarda – the brilliant pen behind the De Tomaso Pantera and Fiat 124 Spider – made the Fiesta MkI one of the best-looking small hatches of its generation. In the world of classic car ownership, aesthetic appeal and nostalgia can be far more powerful magnets that outright performance. Most classics never get driven anywhere near their full potential, with owners more concerned with keeping them spotless, and having nothing to prove anymore. In any case, if they want to go fast, in a straight line or around corners, the average modern family hatch or saloon will outgun many a classic that was considered a bit of a performer back in its day.
The prices
The latest moves put rough project cars typically around £3k, usable examples £4.25k, mint condition cars £9k and concours contenders £12.5k. Historics talked one eager buyer out of £20k for the 61,754-mile example pictured, which as Russ points out, is Escort RS Turbo money.
Although expensive classics are increasingly peppering our monthly charts of price guide growers, 82% of this issue's climbers were sub-£100k classics, 79% under £50k and 65% under £20k. Even amid all the economic doom and gloom, there's still a good appetite for good examples of the right cars.
Price Guide Movers On The Up is part of 16 pages of market insight and buying advice in the August issue, including Quentin Willson's Hot Tips, a Jaguar Mk2 convertible, Land Rover 88, Maserati 3500GT and Mercedes 500SL for sale tested and evaluated, plus a Citroën XM buying guide.