Ferrari's late entry to the mid-engined supercar revolution tops our Price Guide Movers On The Slide table this month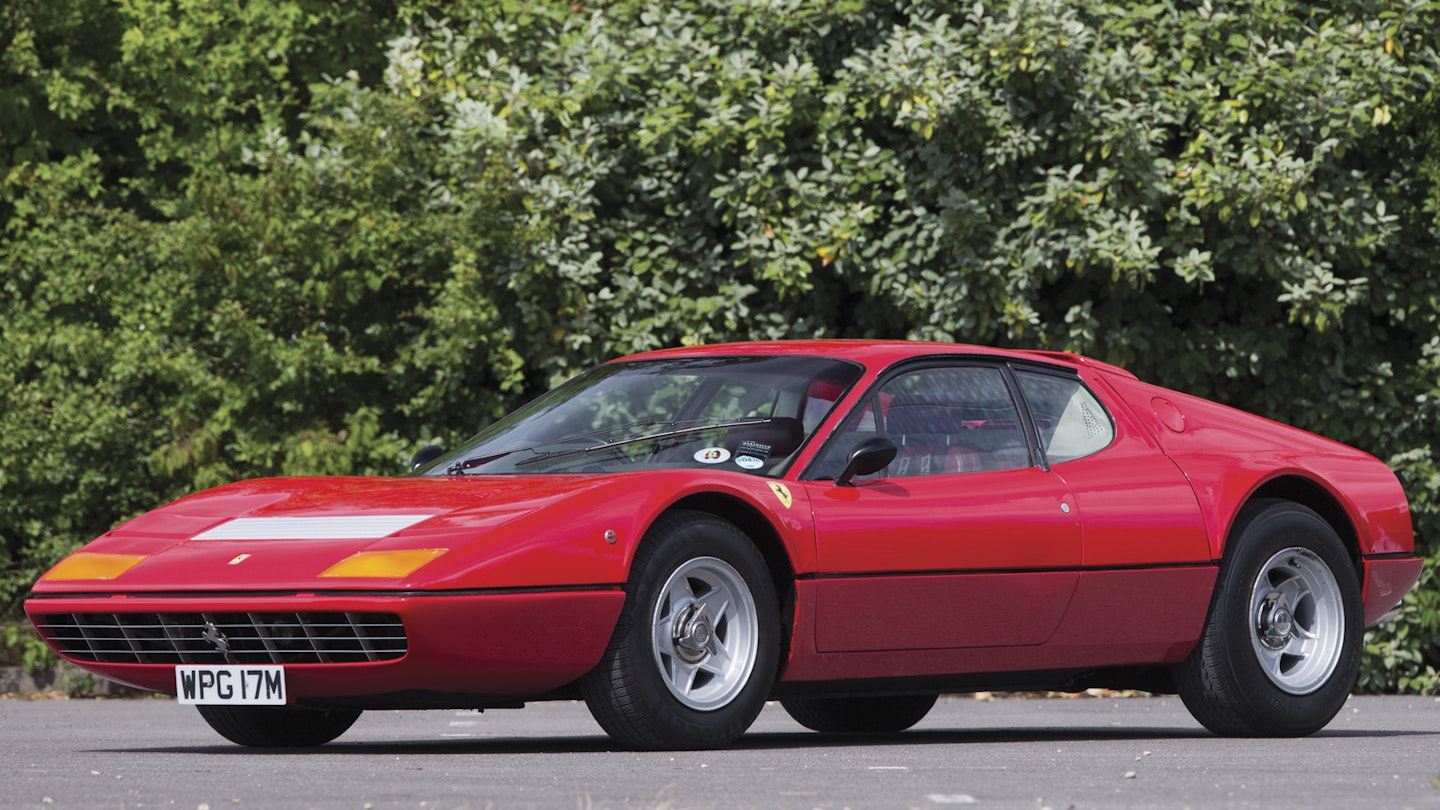 Its 7% dip takes the price of rough project cars to £150k, with good examples £185k, mint-condition cars £220k and concours contenders £275k. In the same period the format-pioneering Lamborghini Miura P400 has held ground at £460k, £560k, £700k and £925k respectively.
It's not as if collectable Ferraris are particularly hard hit this month, with more in our climbers list than those among the fallers. Most of those fallers are on the modern side of the Sixties/Seventies divide and all of those growing in value are in the multi million price zone. Just as the 365BB and its 512BB successor were late to the mid-engined revolution, they were also slow to start appreciating in value as collectable classics, despite being Top Trumps stars of their generation. But the BB didn't just have the achingly pretty Miura's shadow to outrun on one side, on the other was the contemporary Countach, a car that caricatured what a supercar should look and sound like with masterful excess.
With Pininfarina styling that manages to carry drama and subtlety – that's what you pay them for after all – and flat-12 engine punching out 360bhp at a searing 7000rpm, the 365BB looks like a great buy in the current market. It's little more than the delightfully brutish Aston Martin V8 Vantage and a bargain compared to the 911 Carrera RS2.7. The Porsche would be the weapon of choice for regular, even daily use, but who uses classics at this point in the price spectrum much anyway?
As you might guess, keeping the Ferrari in top tune will always be more demanding, as will keeping it on the black stuff when you're pressing on, but if having an easy life were a priority you'd probably be reading a modern car website right now.
Price Guide Movers On The Up is part of 23 pages of market insight and buying advice in this issue, including Quentin Willson's Hot Tips, Russ Smith's Chasing Cars, an Alfa GTV 916 buying guide, four cars for sale tested and our updated Price Guide Quarterly in association with Hagerty classic insurance.