Ferrari's easy-going grand tourer as lost a little of its sparkle with a 4% slip in values, making the most affordable of the 250-series Ferraris just a little bit more within reach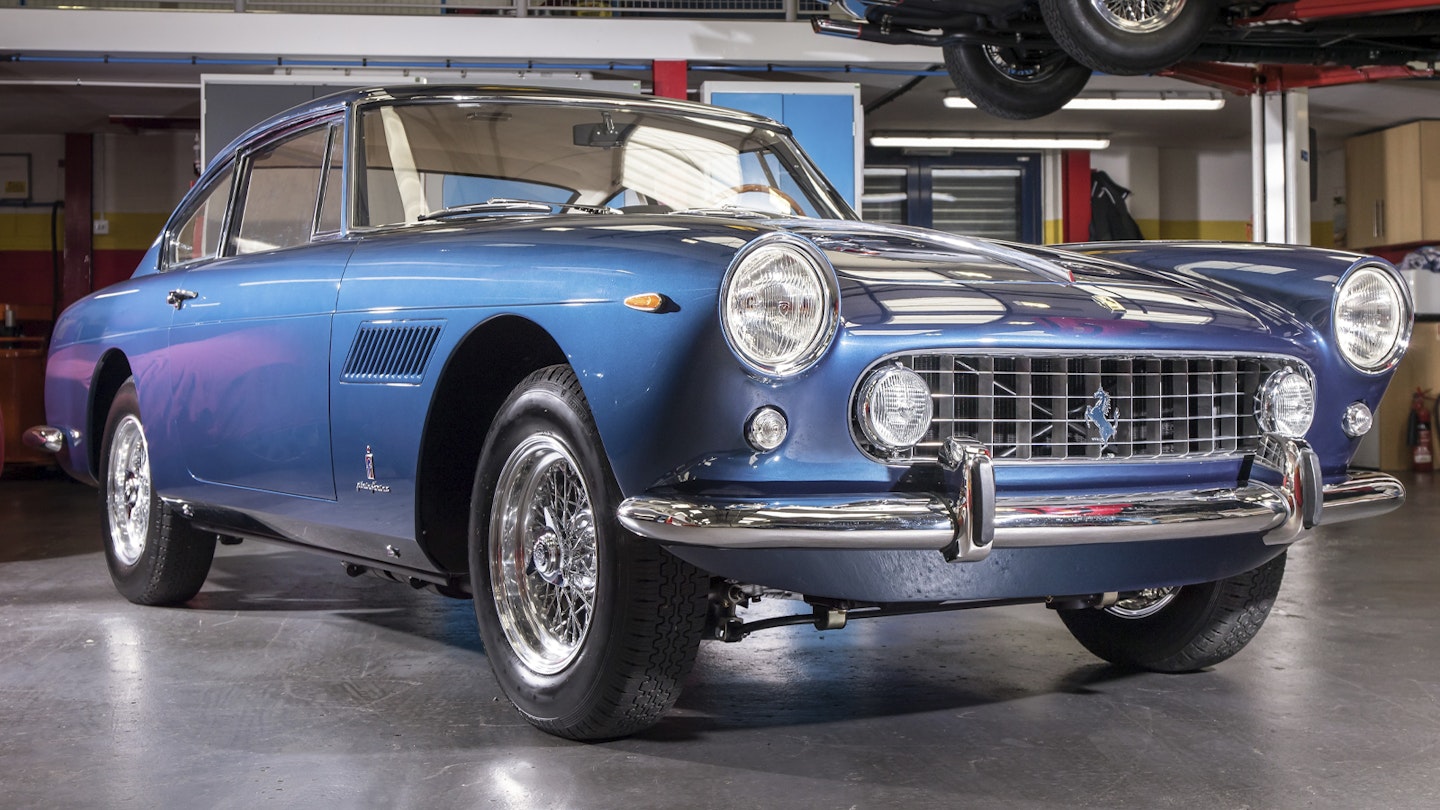 Well, for a car in the Aston Martin DB4/Maserati 3500 GT sector of the market that is. Our table of Price Guide Movers on The Slide this month reveals that entry level is down to £165k for a project car, while something usable is typically £210k. Mint condition examples will be around £265k and concours contenders £335k. Prefer the competition-focussed 250GT Short Wheelbase? Budget £3.5-£6.5 million, so a comparative bargain then. Considering the more comparable Aston DB4? £200-450k, depending on condition.
Is it a bad Ferrari? Not at all, but its subtle Pininfarina styling, two-plus-two seating and gentler 235bhp tune for the Colombo-designed 3-litre V12 means that it doesn't fit with most enthusiasts' vision of what Ferrari stands for. Oh, and that lovely little motor had to be moved forward in the chassis to free up cabin space to accommodate those little back seats. So, if you want to drive around like you're trying to win at the Nürburgring, it's not for you, but if you're in the mood for something handsome, refined and characterful to make swift elegant progress, I'd recommend one.
If it was good enough for Enzo Ferrari to use as his everyday wheels – man who was a handy racing driver before he focussed on running race teams and building cars – it's good enough for almost anyone, surely.
Price Guide Movers On The Up is part of 16 pages of market insight and buying advice in every issue of Classic Cars, including Quentin Willson's Smart Buys, Russ Smith's Chasing Cars and this month, a Citroën XM buying guide.