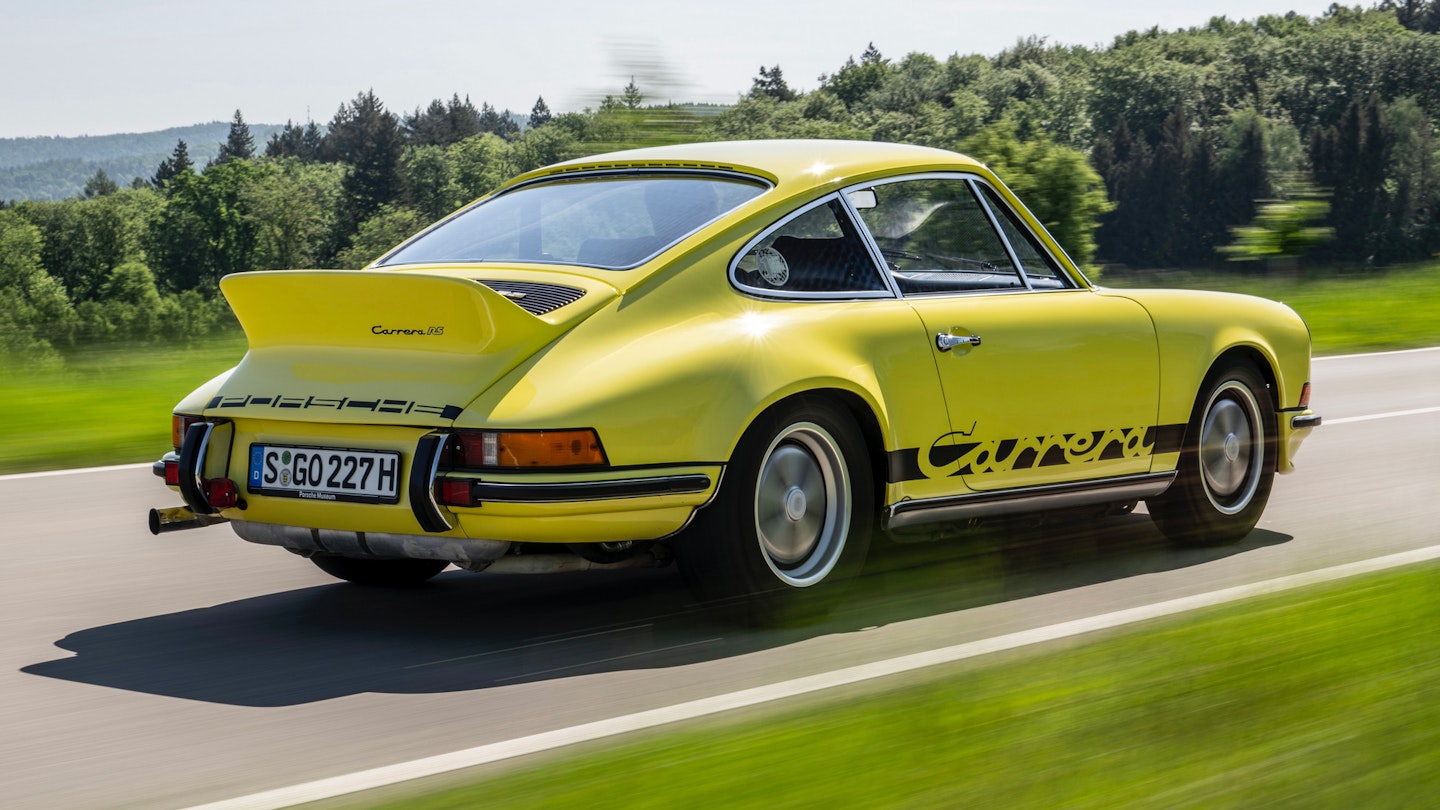 While some high-end collectable classics have switched from falling to climbing prices, the definitive Porsche 911 is back in decline, albeit gently
The Carrera RS2.7 Touring, the slightly heavier, more numerous and more civilised sibling to the Lightweight is down 2% in our latest roundup of the Price Guide Movers On The Slide, sneaking it into the top 10 fallers. That puts rough examples at £190k, with tidy cars more like £280k and mint ones £380k. The best are typically £450k. Those figures are 17% down on prices five years ago.
Values for the 200 RS2.7 Lightweights built have suffered less over the same timeframe, with an 8.5% drop putting them at £375k to £700k, depending on condition. It's a typical example of the elastic relationship between more collectable classics and less desirable alternatives. With declining values now, it's become more of a buyer's market which means they can be more selective. In times when values in general are surging upwards, larger numbers of buyers enter the market and they're forced to set their horizons lower because ultimate models quickly become priced out of reach.
What's ironic here is using the term 'less desirable' and 'Porsche 911 Carrera RS2.7 Touring' in the same breath, because its 115kg weight penalty still left it under 1100kg, which with 210bhp from the fuel-injected flat six meant vivid acceleration and an uncanny blend of agility and everyday usability. There have been vastly faster and even more agile 911s, but the RS2.7 remains the ultimate distillation of what makes a 911 special.
So, despite the current slide, this is a Porsche that you can buy with confidence that over the longer term it will always attract a willing queue of buyers keen to experience the definitive 911. And in the meantime, you'll get to enjoy one of the most satisfying classics that money can buy because, not only is it a joy to drive, but it will always be up for a blast when alternatives stand a good chance of misbehaving and spoiling your day.