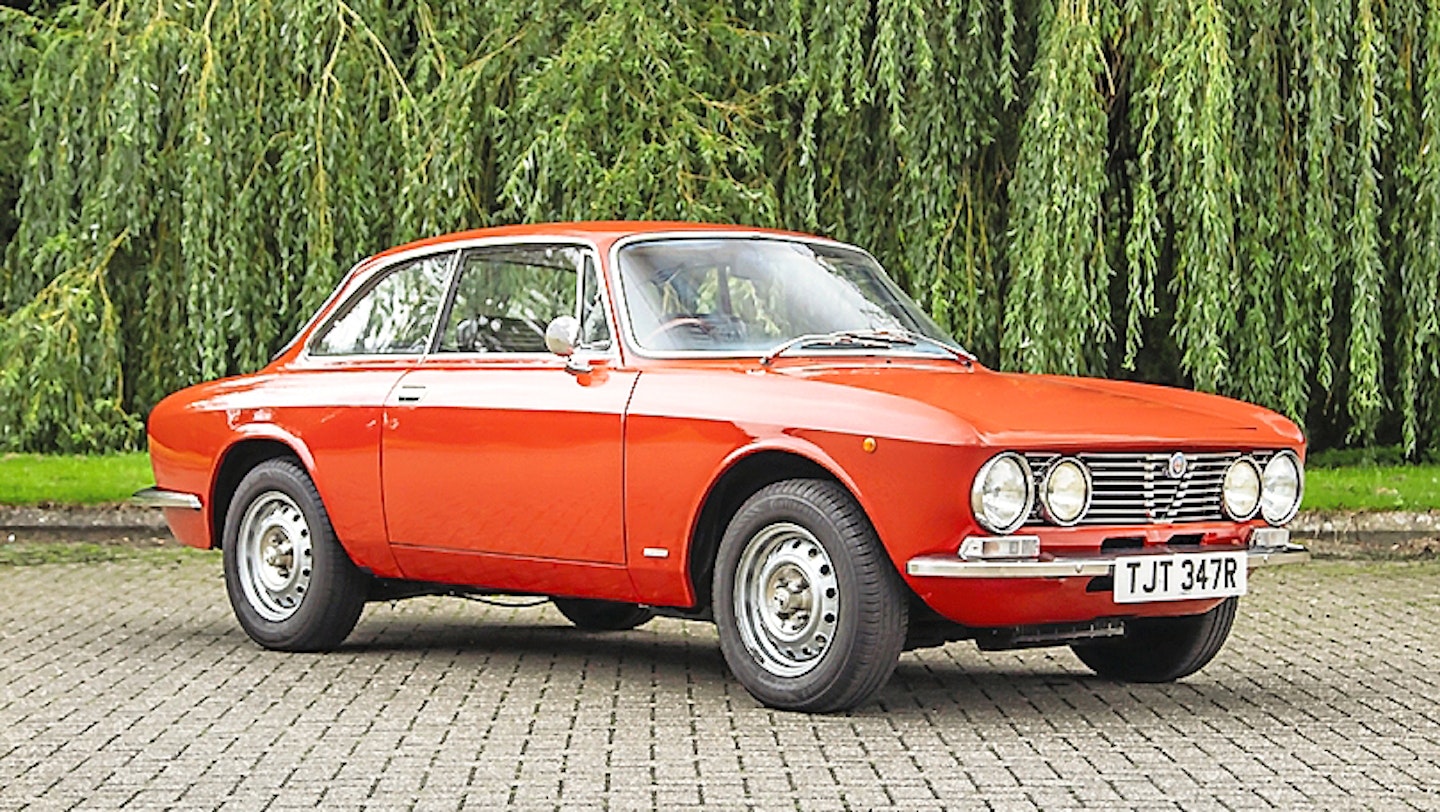 The 2000GTV version built from 1971 to 1977 is playing a little catch-up on the more expensive 1750GTV that came before it. Those earlier cars, made from 1967 to 1972, are more prized for their sweeter-revving version of the twin-cam straight four and detail cosmetic differences, but the overall dynamic and aesthetic appeal isn't very different. Unlike many rivals of the early Seventies period, Alfa managed to update the classic Bertone design for the needs and regulations of the new decade without corrupting its looks.
The latest 8% increase puts the 2000GTV in our top 20 Price Guide Movers On The Up this issue, with entry level for project cars now £6.25k. Tidy, usable cars are typically £12.5k and fault-free cars £26k. Want a car that stands up to perfectionist scrutiny? Think more like £35k.
So a substantial move, but one that leaves these hugely appealing cars looking excellent value in a market that has seen far less special classics become much more expensive. These 105-series coupés share their driver-focussed, unburstable mechanicals with the Guilia saloon and Spider, but have a connoisseur appeal that puts them in happy company with cars costing ten times the price.
Perhaps buyers are put off by concerns about corrosion and electrical unreliability, but they're really no worse than most cars of the period. And although they don't share the same volume ownership and parts and specialist backup as popular British sports cars, in practice they're easy to look after with a small but dedicated network of support.
If you've been dithering about enjoying a taste of the good life, wait no longer.
Price Guide Movers on the up is part of 16 pages of buying advice and market analysis, including Quentin Willson's Hot Tips, Russ Smith's Market Analysis, cars for sale tested and a detailed buying guide.