It's a tricky time to get into Land Rover Defenders...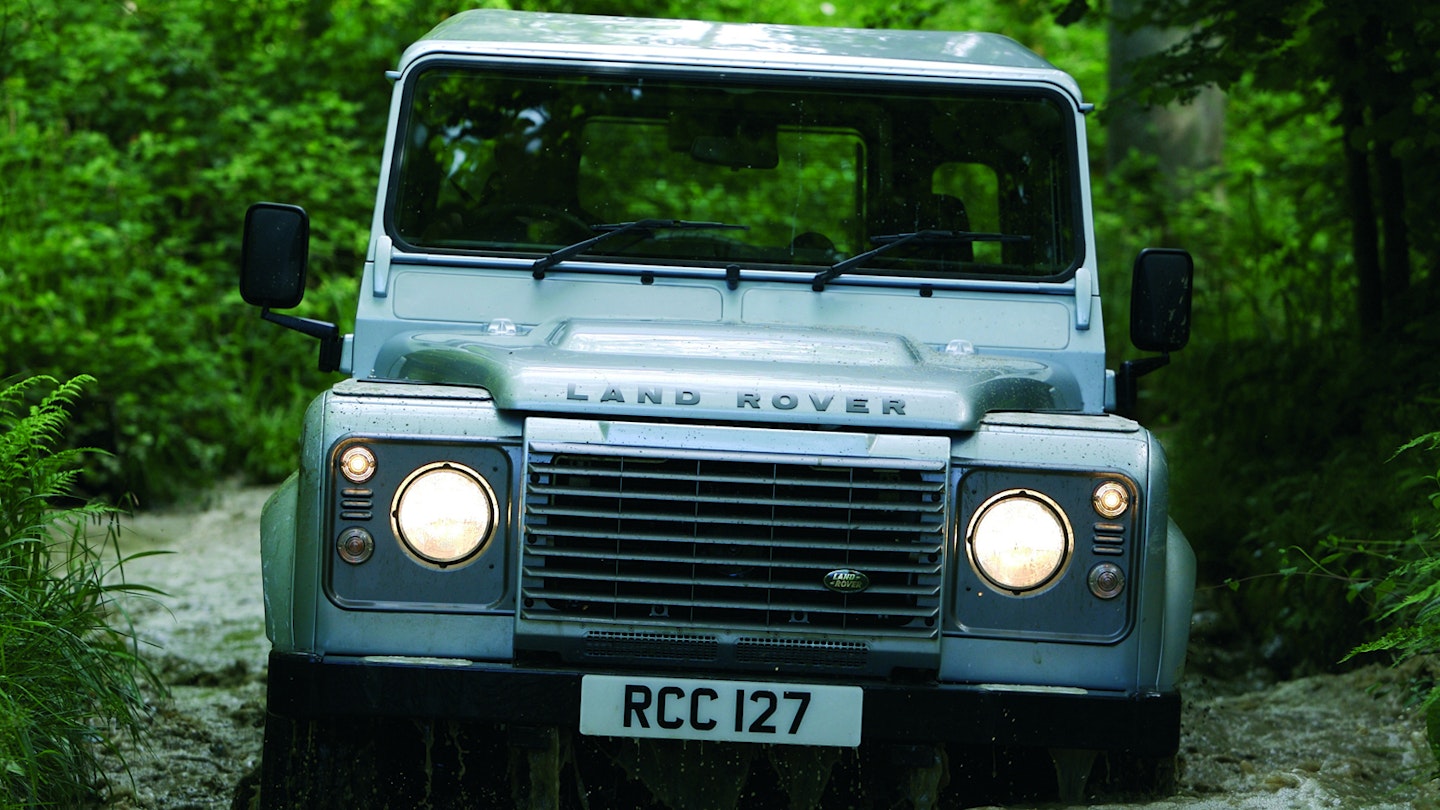 Last month, early Land Rover Defenders (1984-90) were among the highest risers, soaring 32 percent to £12.5k for the very best and £8950 for a decent example. So what are we to make of the fact that this month has seen Defenders – but crucially, a different model – suffer one of the biggest slides, down 11 percent?
We're talking post-1998 diesels here. They've been among the biggest risers among affordable, mass-produced classics over recent years. Ever since a modified one appeared in Tomb Raider, heavily-altered Land Rover Defenders loaded with aftermarket gadgets and luxuries – with price tags to match – have been a mainstay of many high-end car events. New specialists have sprung up to build them. So has the Defender surge lost momentum?
Not quite. The culprits, apparently, are a combination of the soaring price of diesel and the rollout of Ultra Low Emissions Zones (ULEZ) in cities. Urban hipster stomping grounds are generating painful running costs for these later diesel-powered Landies, because only diesels built since 2015 are exempt.
The easiest way to avoid ULEZ charges and drive a Land Rover is to go for a tax-exempt one – and it won't be too long before those early Defenders get into that bracket. But for newer examples, businesses are now springing up installing Ford 'Puma' diesel engines to make them ULEZ compliant. However, with engine transplants costing in excess of £16,000, if you live in a city the prospect of snapping up a nice older Defender for £10k looks far less bothersome than having to spend more than that making a snazzier, newer one cheaper to run and easier to sell on. Go classic for an easier life.
Would you like more market news like this, plus bonus content curated by the editor_, instant digital access to the latest issue, exclusive unlocking of the content archive, access to member-only rewards and much more? Take a look at the new Classic Cars Membership_ – try now for just 99p!