Perhaps the biggest story at Monterey Car Week, away from the Pebble Beach Concours d'Elegance itself, was the news that a Bugatti EB110 Super Sports had fetched $3.16m at the accompanying Gooding & Co auction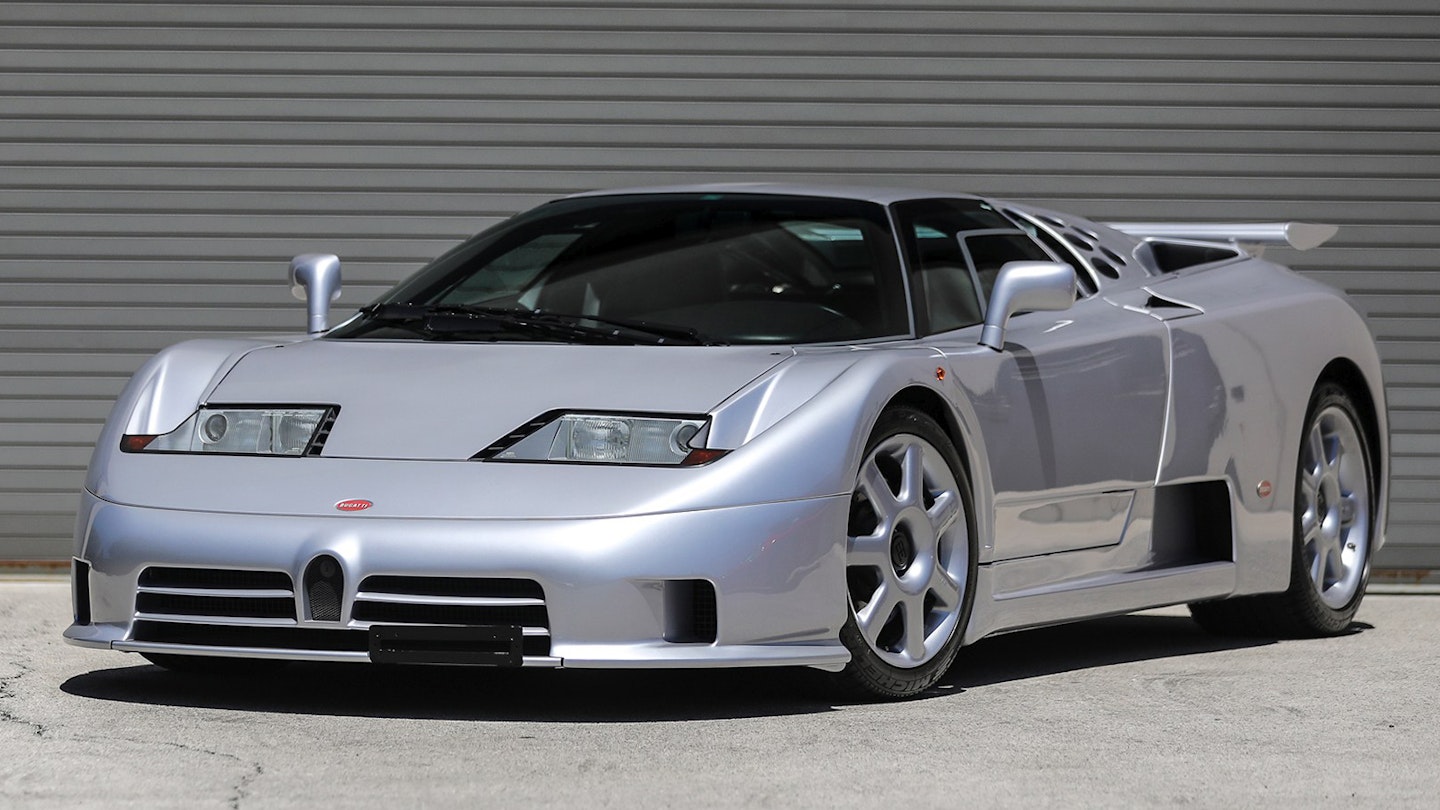 Although Bugatti has traditionally been a collector-car yardstick in terms of values, with both the classic Ettore-era cars and the Veyron-onwards always keenly tracking and sometimes leading the classic car market, the 1991-95 EB110 has always existed in a bubble of its own.
It's easy to see why. It's always been a controversial beast. Not least because there's always been a sense that it's a Bugatti in name only. Built in a factory in Modena, Italy, rather than Mulhouse in France, the creation of a largely ex-Lamborghini team which originally included engineer Paolo Stanzani and stylist Marcello Gandini. Both were later fired during a tempestuous development process. That also saw the job of designing the car fall to Gianpaolo Benedini, the architect who created the factory where industrialist Romano Artioli built the car.
Just 128 were built in the end, which put the EB110 in a bit of a quandary so far as collectors were concerned. It's rarer than the likes of the Lamborghini Diablo and Jaguar XJ220, and better to drive, but a lack of specialists combined with the failure of the Artioli Bugatti operation makes it a difficult thing to live with. However, at the same time, it's not single-figures rare or dripping in the kind of competition pedigree that fuels Ferrari values.
In retrospect it can be seen as the car that reanimated the Bugatti brand, making it desirable enough to appeal to the Volkswagen Group. It's also interesting to see how its four-wheel-drive quad-turbo setup was copied on the Veyron. As a result, collectors with Veyrons, Chirons and Divos see it as genesis – and so now, in the wake of the Gooding result, even the 'basic' GTs are up 33 percent to £1m in the dealers' showrooms.
Would you like more market news like this, plus bonus content curated by the editor_, instant digital access to the latest issue, exclusive unlocking of the content archive, access to member-only rewards and much more? Take a look at the new Classic Cars Membership_ – try now for just 99p!