It looks like it's a good time to get into a BMW 'E30' M3. Values of the exclusive 1988-model-year-only Evo II are up 10 percent of late, rocketing the very best low-mileage, dealer-sold examples up to £80k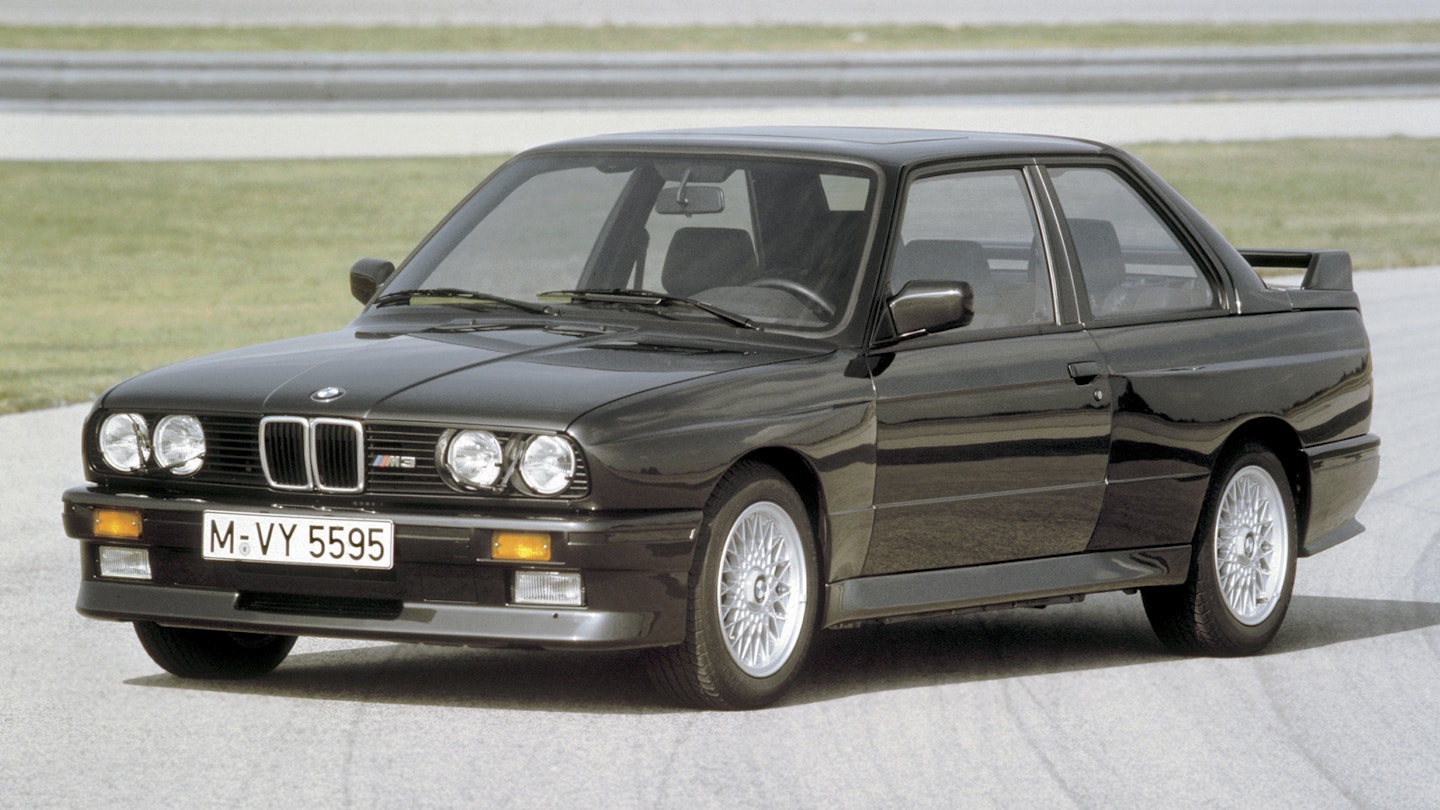 This is hardly surprising given the jaw-dropping rise of its old on-track nemesis, the similarly limited-production one-year-only Ford Sierra RS500 Cosworth.
Abundant parts supply and relatively simple mechanical parts make them easy classics to live with too, making them more sought-after than another late-Eighties German investor darling, the Audi Quattro 20v.
However, collectors fighting over Evos – of which only 600 were made – seems to be exerting a subtle upward effect on prices of lesser E30 M3s. Underbidders in auction-house battles, having lost out on one of the 600 seem to be turning their allocated cash towards mint standard models. The result is that the best E30 M3s are now the price of a nice privately-sold condition-one Evo – around £62.5k.
Suddenly, this makes the £45k or so you'll pay for a nice driver-condition E30 M3 look like extremely good value. Then factor in the fact that they're all left-hand drive and now eligible for export to the US under the 25-year rule, and there's never been a bigger market to resell the best E30 M3s.
Avoid the cabriolets though. Exclusive though they may seem, these hefty scuttle-shakers are essentially modified production-line drop-tops rather than comprehensively honed products of the M division, created to respond to Eighties customer demand rather than to fulfil racing homologation requirements. It's likely to be the same story even in the convertible-crazy American classic market, where M-fettled BMWs are regarded as Porsche-rivalling hardcore drivers' cars to the point where even new models that are auto-only in Europe come with 'stick-shift' across the pond. Aficionados won't have it any other way.