If Fifties-style fun is what revs your engine, Sam Dawson reckons this £31,000 track-seasoned rarity could be a real hoot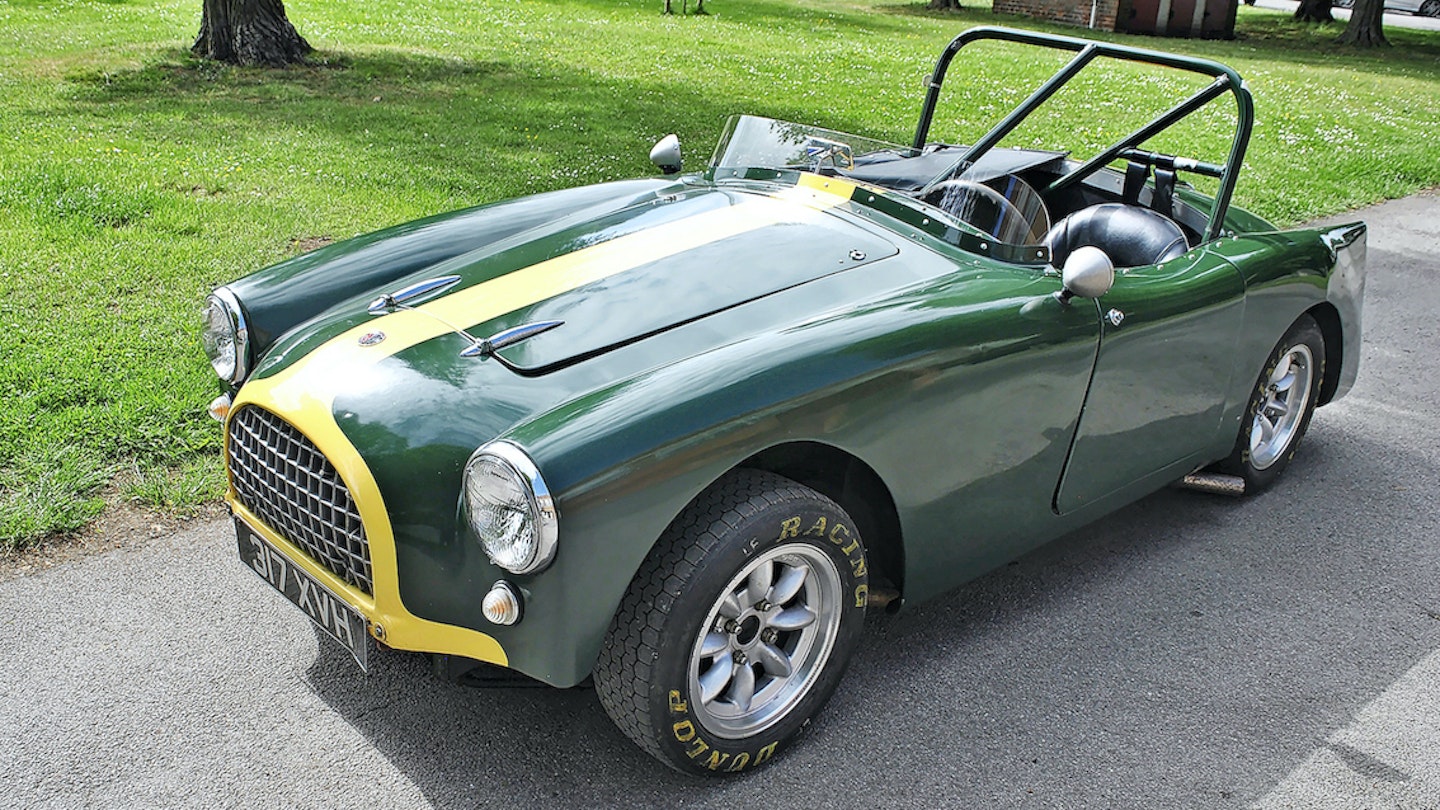 This car comes with a few provisos for prospective buyers. Firstly, in its current state it is very much a racing car. It may have numberplates, but if you want to use it as a road car, it will need some basic things fitting like a speedometer and road tyres. The vendor will do this, but if you want to buy it in its current state you'll need to show up at Bicester Heritage with a trailer or have it delivered.
As it is, there's no record of the mileage and it's never had an MoT certificate. One of the 170 Turner 950Ss built, it was exported to the US when new in 1958 as a racing car and campaigned from the start.
It has recently emerged from the long-term ownership of American historic racer Jack Gallagher, who contested several events including the Pittsburgh Vintage Grand Prix with it. Gallagher had a money-no-object approach to maintaining the car, so despite its rough-and-ready aesthetics, it is extremely sound and well prepared, complete with roll cage, plumbed-in fire-extinguisher system, aluminium radiator, a full harness, a close-ratio five-speed gearbox, and Aldon distributor and MSD ignition.
Rather than a service history, it has a racing logbook from the Vintage Sports Car Club of America, with observations on the car's condition – all positive – from scrutineers at every event the car has contested since 1990. All restoration, repair and maintenance work over that period is evidenced with a file of receipts from K&K Enterprises of New Jersey.
Its genuine Minilite wheels wear Dunlop Racing tyres – they look aged and will certainly need changing for road use. Inside there's a well-worn but supportive leather bucket seat. The rim of the four-spoke wheel is similarly patinated, but not fraying. The gauges are all aftermarket items and not Fifties in style, but they all work accurately.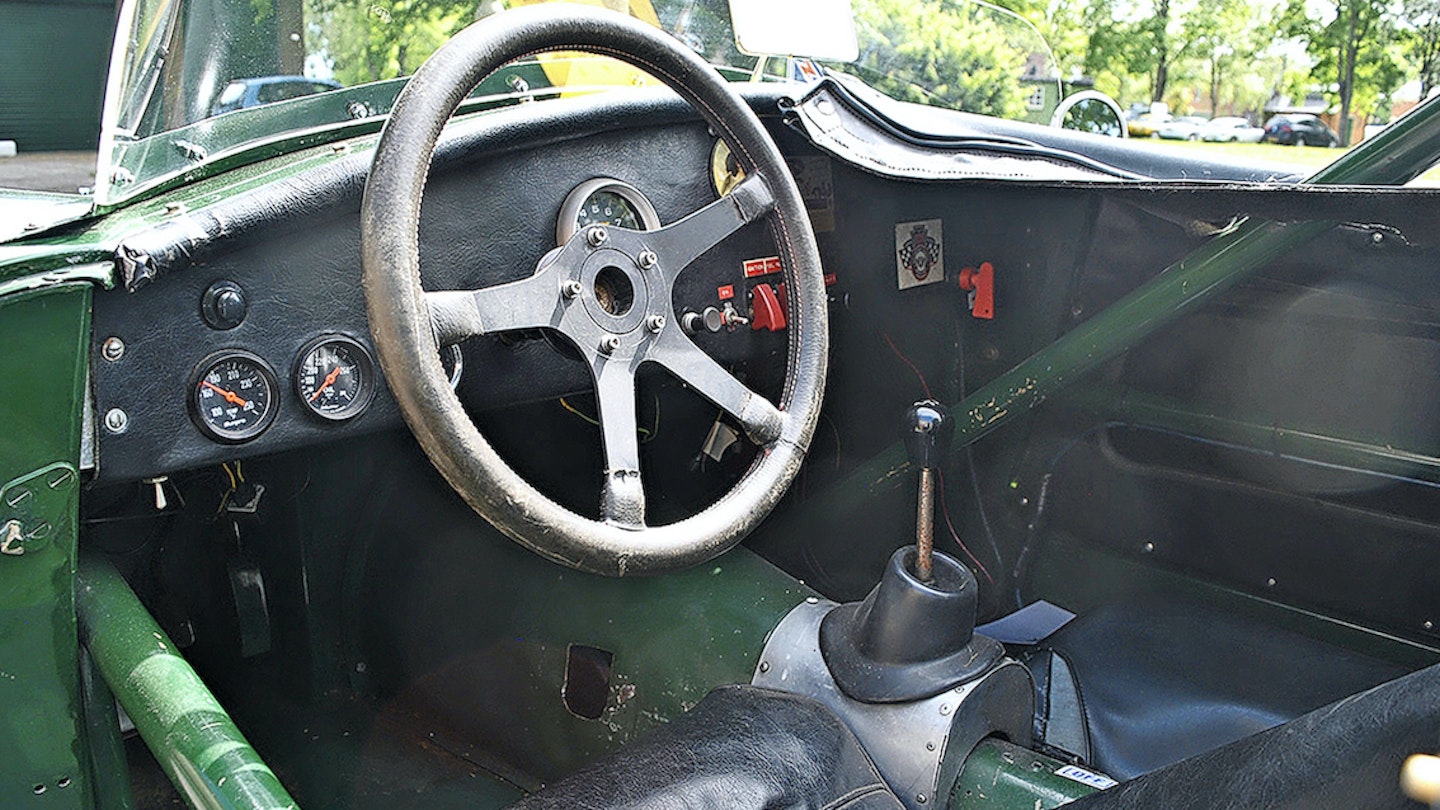 Being a racing car, it has separate fuel pump and ignition switches. Once flicked, the car fires up immediately and you can close the choke after just a few blips of the throttle. Once you get used to the offset pedals and the savage noise from the Turner's side-exit exhaust, it's actually smooth and easy to drive. Clonks and rattles are to be expected, but the suspension and steering feel taut.
The bodywork has picked up some racing scars, but they're only slight. It's solid, but there is evidence of old racing numbers, stonechips and scratches around the bonnet aperture. The bonnet has a few star cracks in the glassfibre, there's a crack in the right-hand side of the bootlid, and another at the top of the driver's side rear wheelarch. The worst bit of damage is at the bottom of the front grille, where a chunk of glassfibre beneath a bodywork support bracket is missing.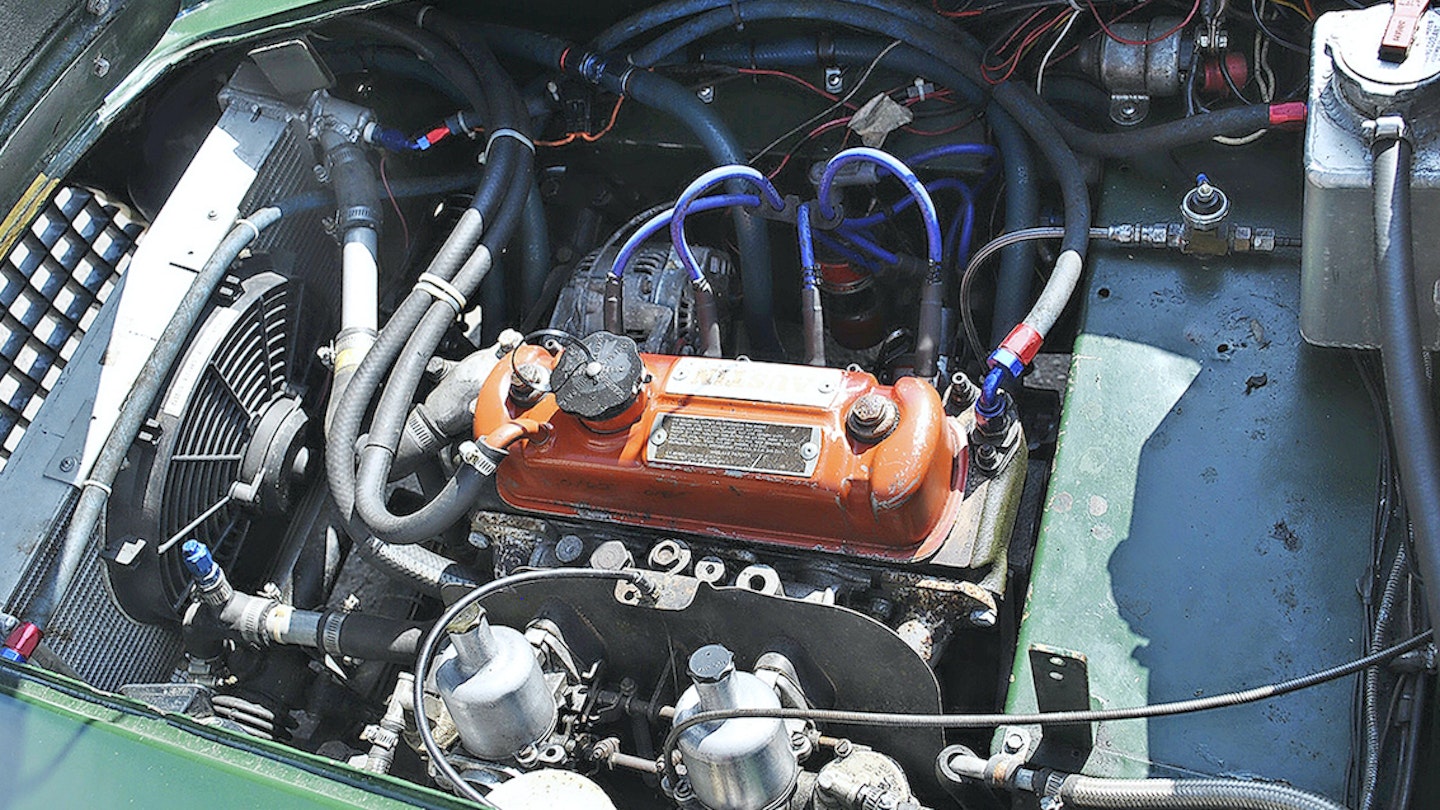 Under the bonnet, the BMC A-series engine and its ancillaries look their age but are clean. The radiator and its hoses are as good as new, and there's clean-looking oil on the dipstick.
It's a scruffy thing in need of aesthetic improvement, but it'll be competitive straight out of the box – and £31k isn't much to ask for something so rare and unusual with such potential for fun.
Engine 948cc in-line four-cylinder, ohv, two carburettors Power 43bhp @ 4750rpm Torque 50lb ft @ 2000rpm 0-60mph 13.6sec Top speed 96mph Length 3556mm Width 1440mm