At £179,995 this represents a rare opportunity, says Richard Mason, but one that also carries certain responsibilities and dilemmas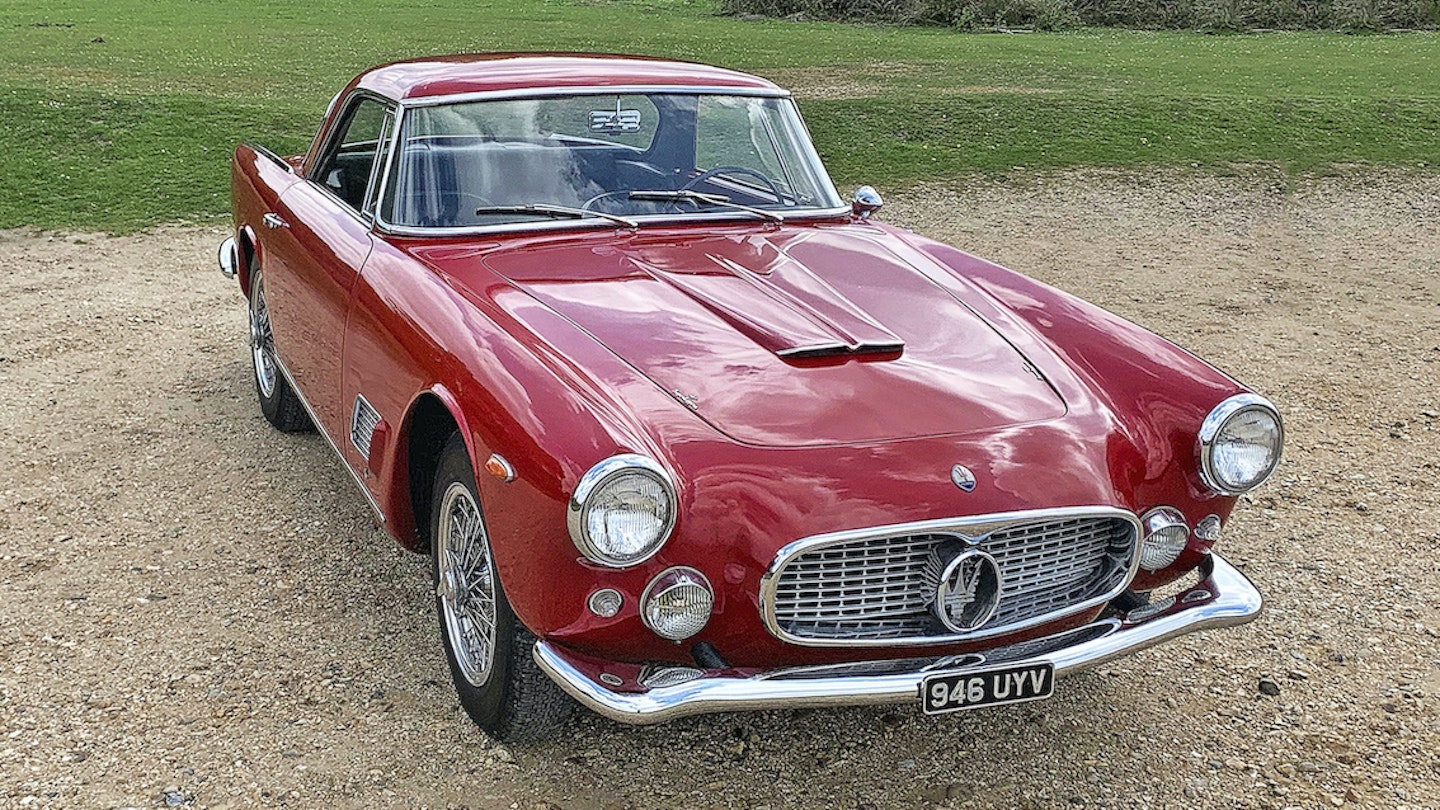 Maserati 3500GTs are rare and this one offers many options as to what to do with it. One is to just enjoy it; its documents show the colossal amount of money that's been spent on it so far. But the next option – if originality is your bag – is to take it back to its factory spec and use it sparingly, which may well add value but will necessitate a respray.
The service history comprises two folders full of documents including the original build sheet. It lived in Italy and the US before coming to the UK in 2017. Restoration work at Nostalgic Motoring Ltd in 2008-9 totalled £75,000 and all invoices are on file. Previous owner Keith Hudson – well known for his expertise with these cars – simultaneously owned three 3500 GTs and bought this car as a guide for another 3500 that he was restoring. Wads of receipts dated 2018/19 from McGrath Maserati and Ferriday Engineering show such things as main bearings, crankshaft, pistons and clutch cover/friction plate, plus more for clock and fuel gauge rebuilds. Lower suspension ball joints were renewed last year along with the dampers. Its current MoT has no advisories.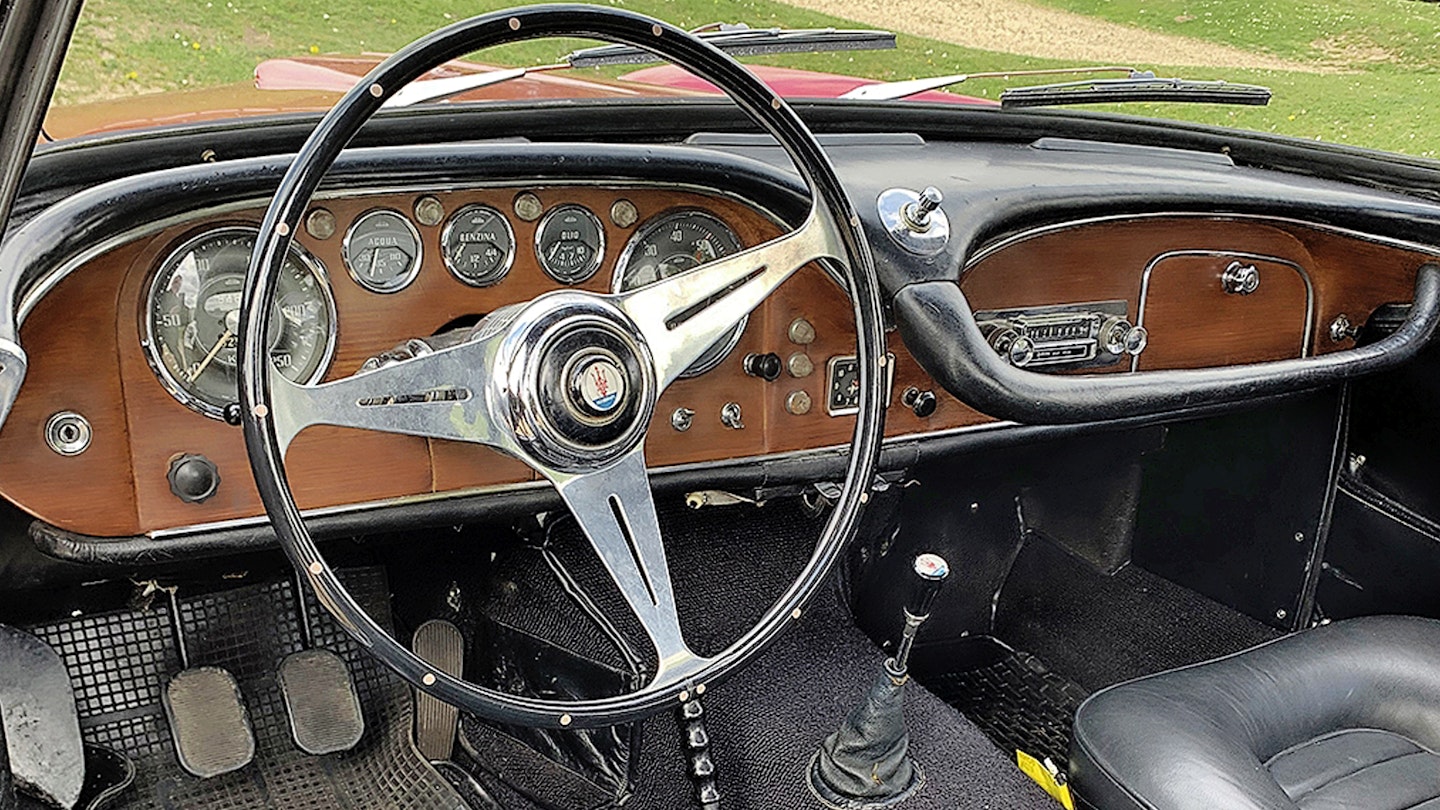 Inside the cockpit, its five dials and unmarked switches are set into pristine wood veneer and the driver's seat feels well-padded. The twin-spark engine fires abruptly with a thunderous roar. Selecting first gear with the slender shiny gear lever and letting the clutch out, the car eases forward smoothly. Shifting the five-speed ZF gearbox is a delight with a typically notchy click-clack feel. The ride is composed and the brakes are powerful.
Red suits this car's lines although documentation discloses that it was originally silver. There are imperfections to the paint – some discolouration, a passenger door that's a subtly different shade to the rest of the car and slight cracking on the top of one wing all point to the need for a respray. The chrome is in excellent condition, including the racing door mirror, but the perished door rubbers need replacing. The chrome wire wheels are in excellent condition and the tyres look fairly new.
This Maserati doesn't hide its six decades inside – the refurbished black leather upholstery is a little faded on the driver's seat bolster and the headlining is torn on both C-pillars. The black carpets are in decent condition though and the door cards undamaged and unmarked. The documentation shows an interior colour change from the original blue. The two-speed self-parking wipers still function as they should, as do the heater and electric windows.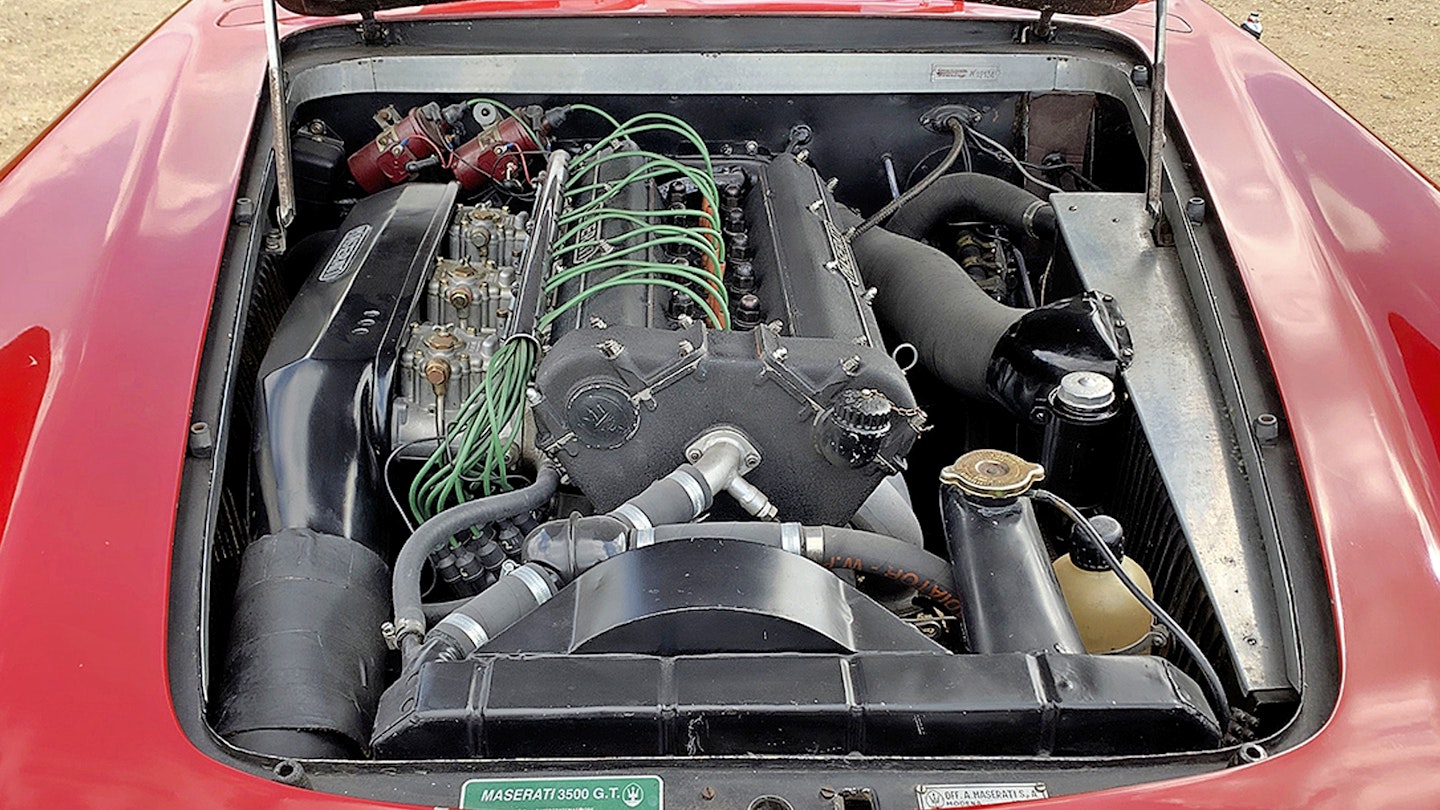 It's clean under the bonnet and there's evidence of the recent engine rebuild referred to in the history file. Hoses and belts are all new but the broken air intake hose has been repaired with gaffer tape.
Purists may want to consider further investment to return it to original specification but otherwise this is a highly usable example and far cheaper than a contemporary Aston Martin DB4 to boot.
Specifications
Engine 3485cc in-line six-cylinder, dohc, three carburettors Power 220bhp @ 5500rpm Torque 239lb ft @ 5500rpm 0-60mph 9.3sec Top speed 128mph Length 4780mm Width 1760mm