Price £25,995
It's called Magnetic Blue apparently, and the colour of this little car acts as a huge attractor – that and the fact that this 31,700-mile Lotus is in such nice condition and has such an appealing specification aimed at the road-going Exige driver.
The aforementioned metallic paint looks good all the way around the car. The low snout is as clean as the rest of the car and the black plastic chin spoiler similarly so. The satin-finish rear wing and three-piece rear defuser are in very good shape and don't rattle. The air intake grills fit snugly into the scalloped sides. The wheels – black satin finish again – are as-new, look superb and, notably, are shod in a fresh set of Avon ZZR tyres.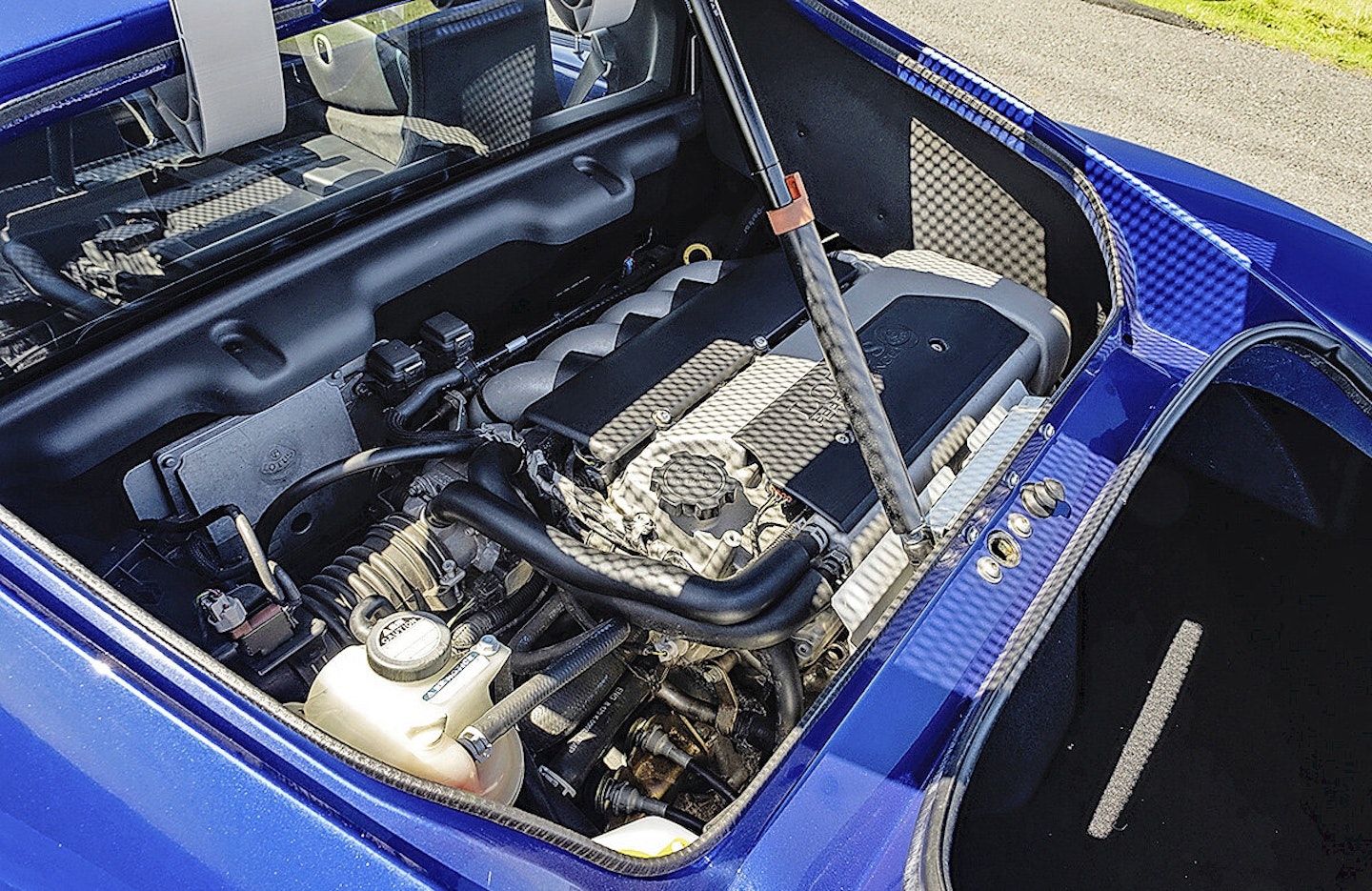 The roof vent is the short 'road' scoop and the top itself is a factory conversion to the detachable panel. There are no signs in the securing bolts or surrounding paint that it has in any way been man-handled. However, removing it isn't a two-minute job and there's no soft-top included.
This car boasts air conditioning that maintains a welcome blast of super-cool air into the close-fitting cabin; it's part of the 'touring pack' option that also specifies an alloy passenger foot rest, a Blaupunk hifi and electric windows. Track heroes may raise an eyebrow at the latter, but they aren't a bad idea considering how little room there is to move your elbow. The seats and dash are trimmed in 'anthracite' Alcantara, and there's a leather-trimmed steering wheel. All materials are in excellent condition, no tears, stains or fading. Seat edges and sill plates are scuff-free despite the contortions any driver has to perform in order to climb aboard.
When this Lotus is on the move it's the perfect place to be to control a swift sports car. Seating position is excellent and the pedals and steering are as light and precise as they should be. There are no distracting rattles and no strange whines from the gear train. You will hear the patter of grit from the road and bumps from the suspension, but the latter add just the right amount of feedback of a sports car doing its job.
Performance is excellent. That normally-aspirated Toyota engine spins up freely – becoming ever more engaged above 4000rpm – and the whole machine feels alive and responsive to every nuance of control. 'Two-stage' power delivery, courtesy of variable valve timing, is rather fun too. And when you need them, the brakes will bring things down without snatching and with good sensitivity.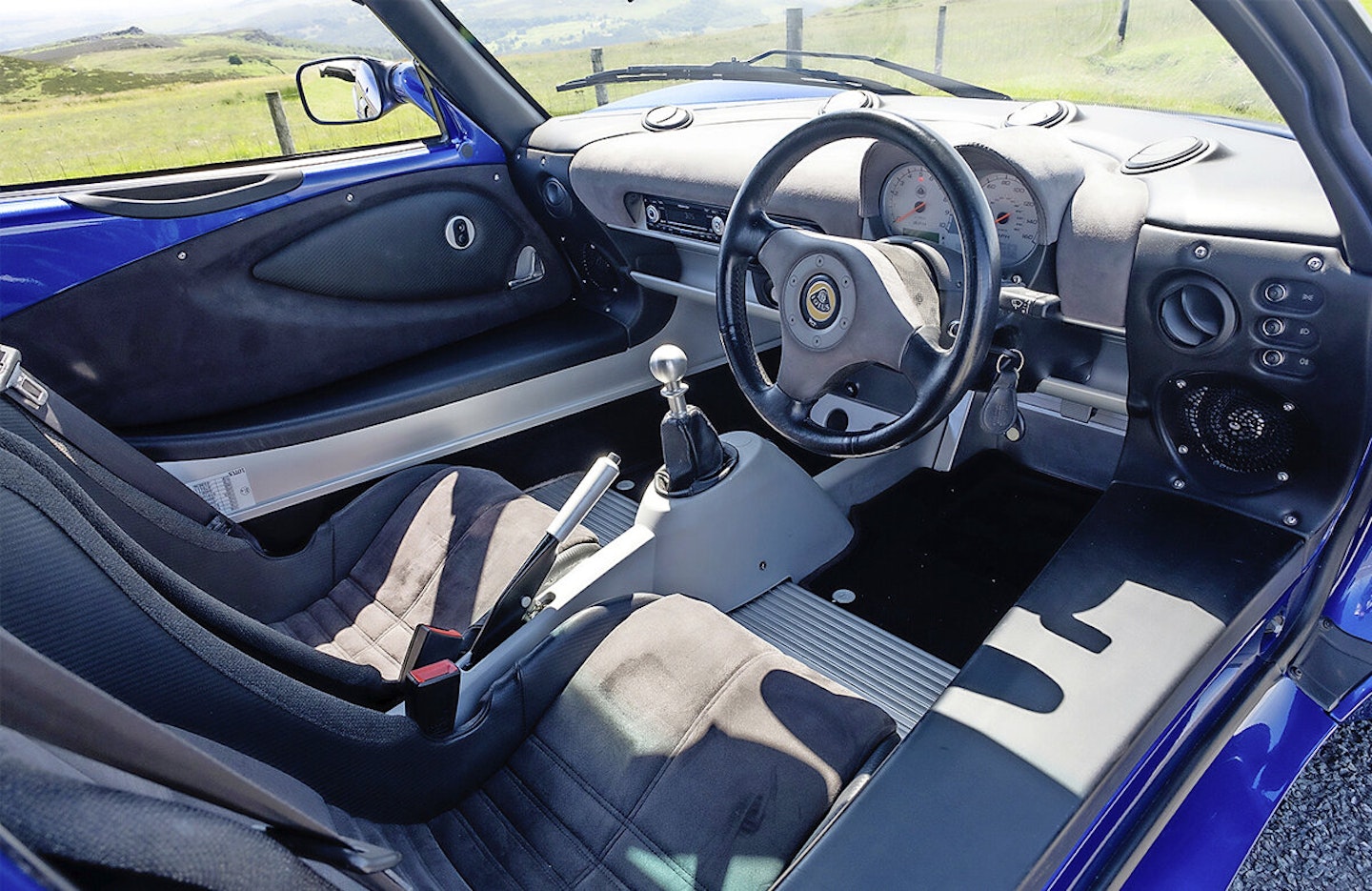 There are no minor gauges other than warning lights, but the service history certainly gives us confidence in that very clean engine. The car has largely been serviced by Christopher Neil; gearbox oil at 14k miles, brake pads at 18k, and a nice set of stamps/invoices. Before going into storage some three years ago, it was put through a major service – all fluids plus a new oil filter and water pump.
The car is on sale with a dealer who is himself a passionate Exige owner. If you're looking for a no-questions, sorted, road-oriented example, this low-flying missile has to at least be on your radar.
. This is one of four cars for sale tested in the latest issue, part of 16 pages of buying tips and advice, including Quentin Willson's Hot Tips, Ads on Test and Buying Guide in the latest issue of Classic Cars.
Engine 1796cc in-line four-cylinder, electronic fuel injection Power 190bhp @ 7800rpm Torque 138lb ft @ 68000rpm Performance Top speed: 147mph; 0-60mph: 4.7sec Fuel consumption 24mpg Length 3785mm Width 1719mm