A rakish car in a rakish colour, this XK150 fixed-head coupe presents well in its Signal Red over cream leather. That shouldn't come as too much of a surprise once you know that it hasn't really been out on the road since its last owner had it restored, largely by Sport and Classics Ltd in Staffordshire, though much of the mechanical sorting out has been done by IK Classics.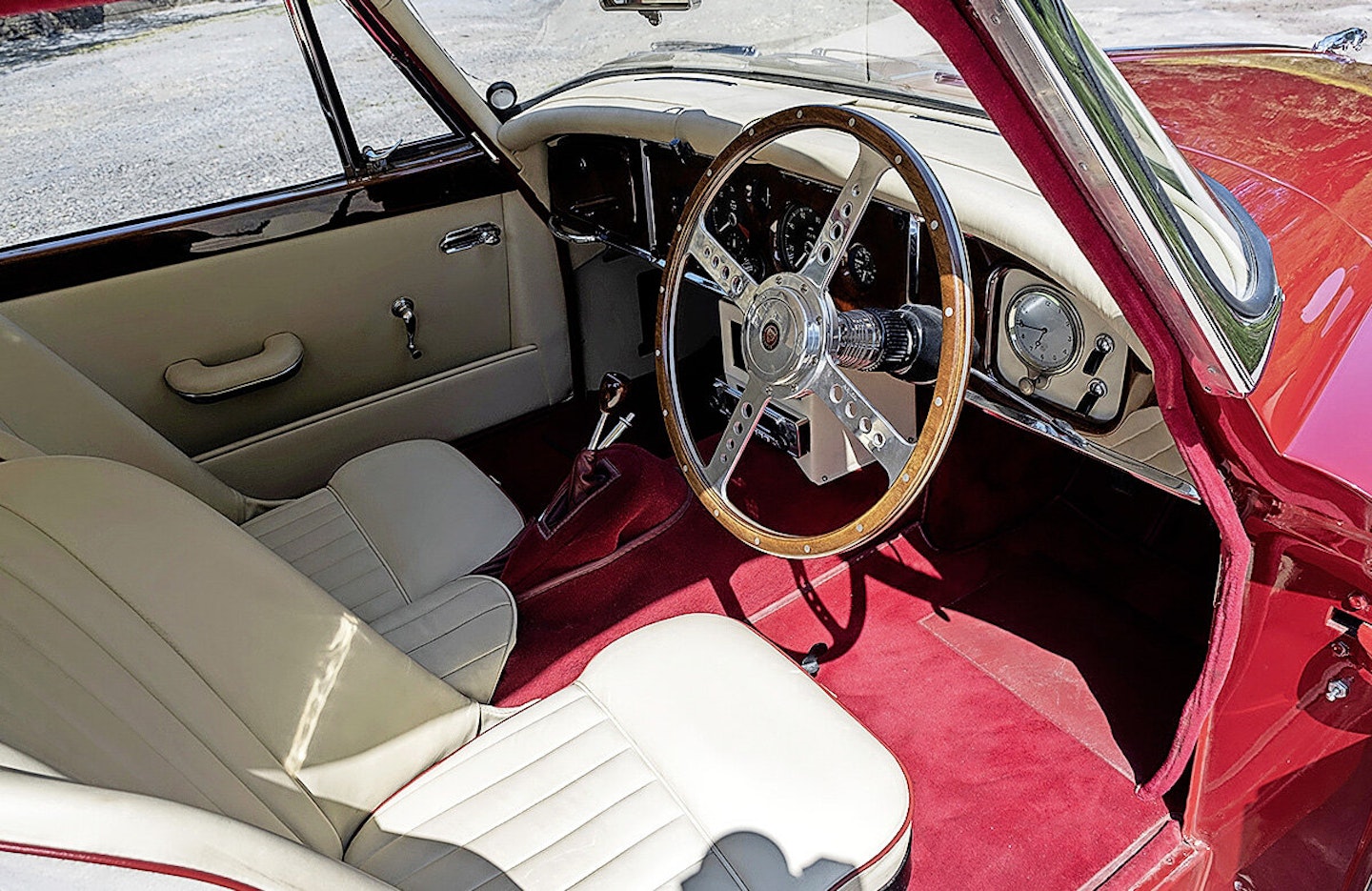 It's a nice paint finish that stands up to close inspection. The gloss is even and deep, and there are no untidy edges where bright and painted metals meet, or where the piping runs between panels. All the lines run true – and largely symmetrical side to side – and panel gaps are narrow. Even the doors fit snugly.
All that red is set off nicely by the chrome, which is in good shape across the car. This includes all the many spokes of the wire wheels, which came from an Aston DB5/6 – very nice, but three-eared spinners aren't very Jaguar.
The interior continues in a similar vein – largely standard with a couple of irregularities/improvements. In the case of the cabin, it's the DAB radio –with bluetooth phone connection and the speakers in the rear. Also, the non-working clock sits where a cubby hole used to be. It also sports a Moto-Lita four-spoke steering wheel, and nice it is too.
The refurbished cabin is very nicely done. Headlining, carpets, wood, leather; all are fresh, well finished and tastefully executed. The red felt sealing around the doors is loose on the driver's side.
As well as the cosmetic renovation, the XK also underwent a mechanical overhaul/upgrading, as you'll see when you open the bonnet or read the extensive history file. The radiator is very new – and boasts an electric Kenlowe fan in front of it. Ignition has been upgraded to a 123 electronic ignition/distributor and turning over the engine has been given extra shove by the addition of a high-torque starter motor – which is most effective.
It brings the engine to life quickly and the straight-six sits burbling evenly. Then you start to notice the other more driver-oriented upgrades; the Jaguar has been gifted a Tremec five-speed gearbox and a rebuilt rear axle, as well as Coopercraft disc brakes all round (drilled at the rear).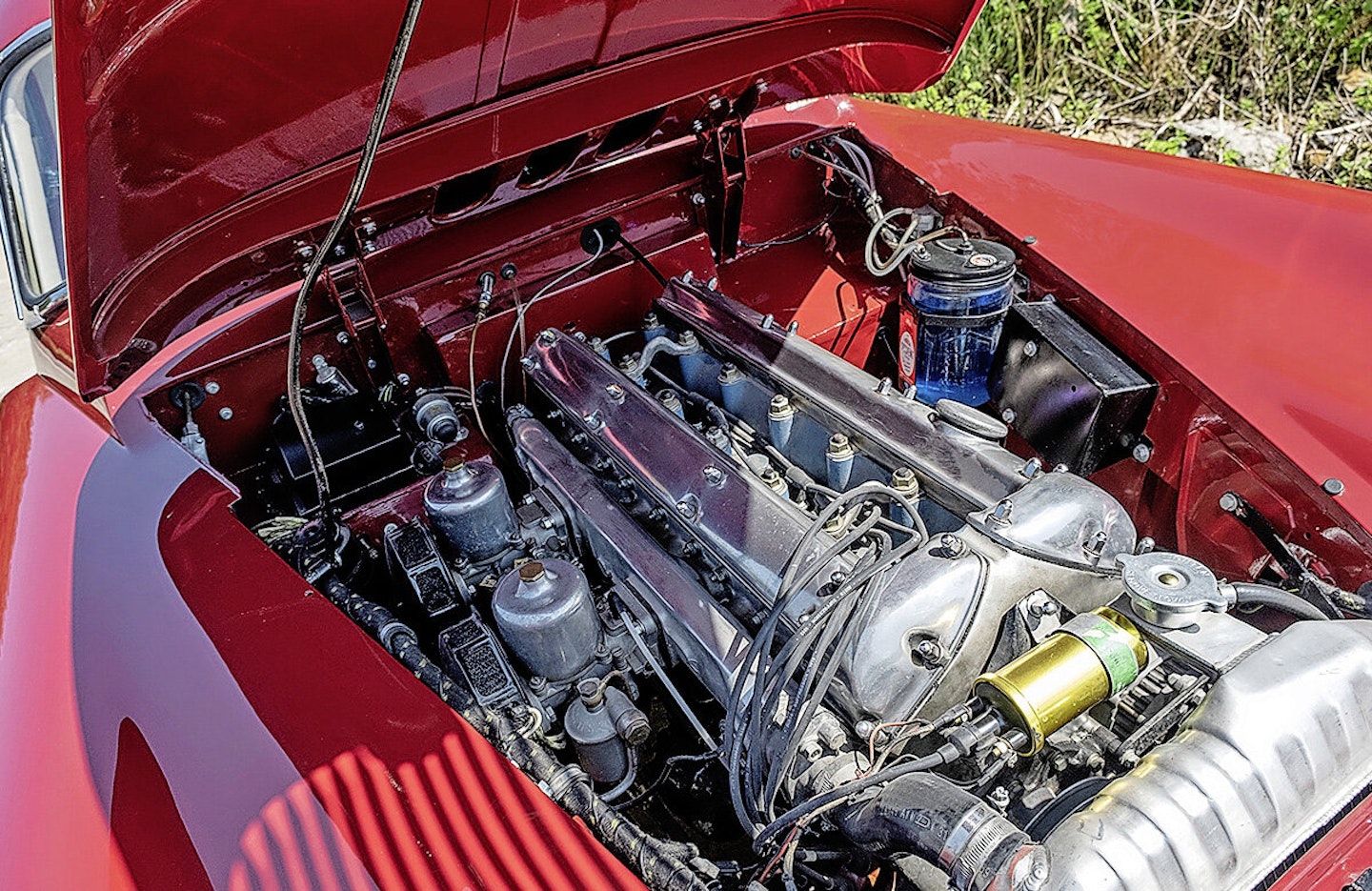 From the off, this feels a very eager car – anecdotal evidence says that the engine was rebuilt by XK engine specialists VSE – and the Jaguar is always quick to move as soon as you press the accelerator. The gear change can be notchy, but the power take up is very smooth through an easy clutch.
The XK feels very poised and easy to place with it's nicely weighted power steering system. No moans or rattles detract from the true mechanical chatter and gruff growl of the straight six. This is a gutsy, engaging and endearing car to drive.
Its asking price seems reasonable –especially after that fresh restoration. Though purists may frown at a few details, it would certainly be a car to jump into for some serious swift touring.
This is one of four cars for sale tested in the latest issue, part of 16 pages of buying tips and advice, including Quentin Willson's Hot Tips, Ads on Test and Buying Guide in the latest issue of Classic Cars.
Price £76,995 Engine 3442cc in-line six, dohc Power 190bhp @ 5500rpm Torque 260lb ft @ 4000rpm Performance 130mph, 0-60mph: 7.6sec Length 4496mm Width 1580mm Fuel Consumption 20mpg.