A fully-functioning and recently-restored rarity, this handsome Lancia is great val-ue for what it offers, says JJ Vollans
If you're looking to buy a Lancia Flavia, you're not exactly spoilt for choice. Thank-fully this car's condition and history make it extremely easy to recommend. The paintwork is excellent, as is the interior, and the wedge of bills from a spe-cialist should provide peace of mind. A test drive provides further reassurance of this example's integrity.
It fires up and idles without much choke and happily gets underway. The steering is Goldilocks – neither too light nor too heavy – and because this Flavia has al-ways been a UK car, the wheel is on the right side. It tracks straight and the brakes pull the car up in a similar fashion. The flat-four engine sounds perky, is keen to rev and doesn't make any untoward noises. There's decent power and torque too, allowing you to easily keep pace with modern traffic, and the ride quality is sophisticated for its era. Be prepared to be stared at though; it's cer-tainly a rare sight on British roads.
Fresh from its second round of restoration, this Flavia presents very well. The Aluminio Silver Metallic paint exudes quality. There's a near-mirror finish that backs up the invoices in the history folder amounting to more than £15k spent in 2018. There are, however, two very small bubbles under the paint on the leading edge of the front end, and on the scuttle panel. There's also a small crack on the inside of the heated rear screen and at its top right-hand corner. The offside inner headlamp glass has broken but a replacement should be fit-ted before sale. Those Cromodora alloy wheels are actually from a later HF model but they certainly suit this 2000 Coupé beautifully. They were sourced in 2018 by Omicron (well-known Lancia specialists) in Norfolk, powdercoated, and shod in new Avon ZT-7 tyres. In the same year, Omicron also had the front and rear bumpers re-chromed. Aside from a tiny dent on the top of the rear bump-er, the chromework still looks as good as new.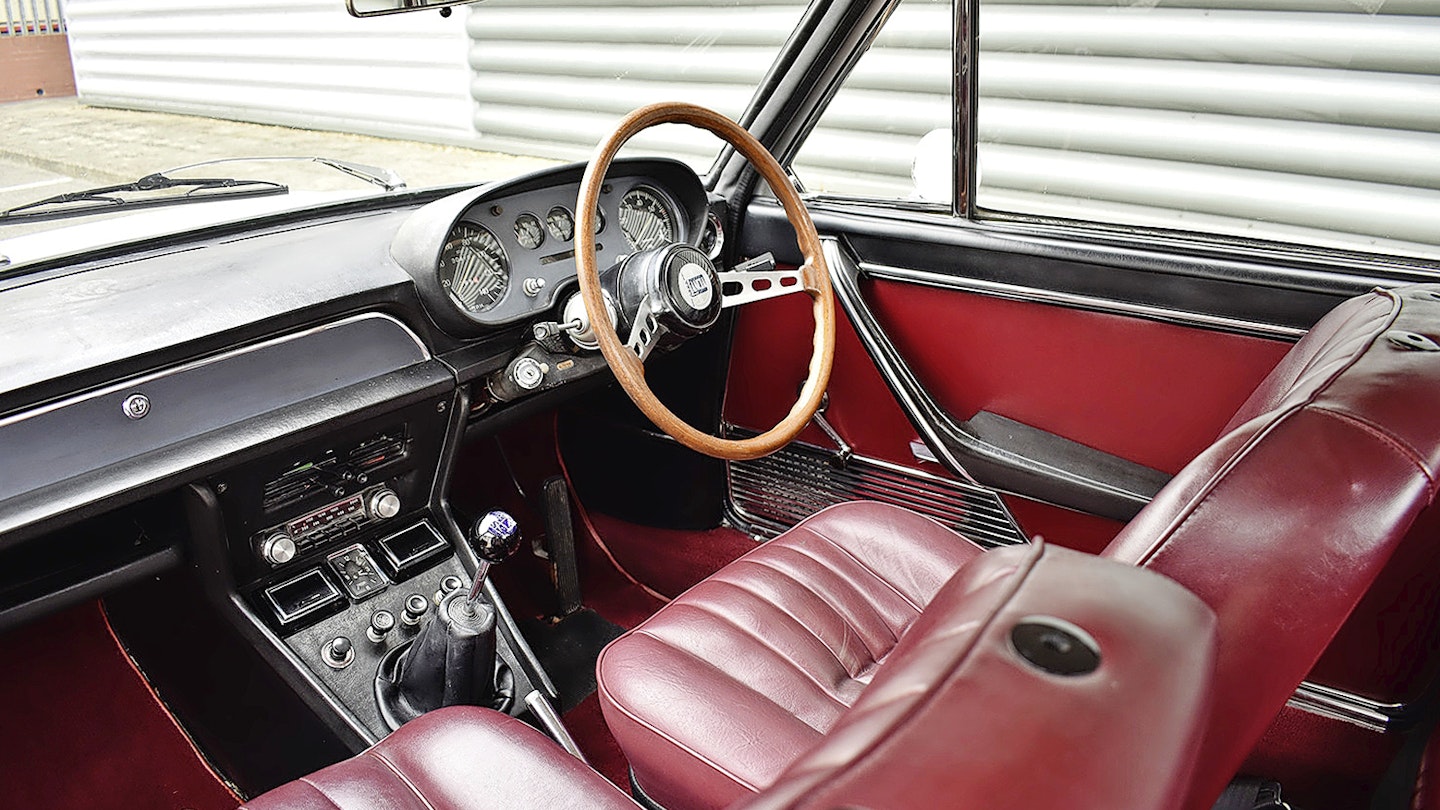 Unsurprisingly, the interior is just as stylish as its exterior. The burgundy leather seats contrast beautifully with the silver exterior paint. There's a load more chrome trim around the door cards, dials and centre console too – all of which is in excellent condition. The carpets, seat fabric and vinyl used on the dash-board appear to have been retrimmed very recently and are free of any signifi-cant signs of wear. The headlining is pleated and stitched with a similar trim to the lining on the inside of the boot lid, both of which add to this car's tailor-made feel. We struggled to find fault with the cabin; it's exceptional.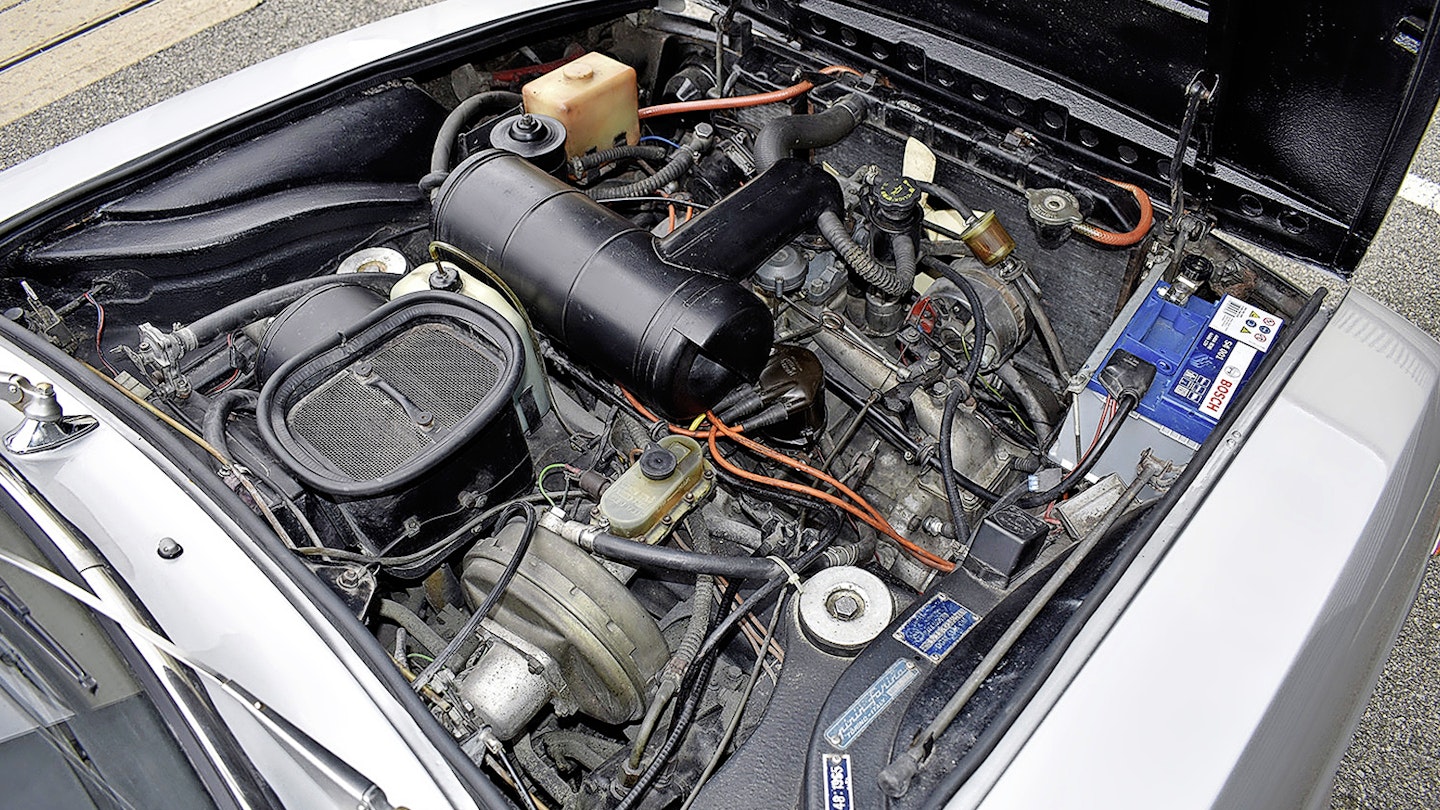 The engine bay is tidy and free of any fluid leaks, but hasn't had the attention of a detailer; not that it needs it. Servicing has been carried out fastidiously, as can be seen from the colour of the fluids, and the vast array of receipts. The histo-ry amounts to several folders' worth, a decent chunk of which shows regular trips to Omicron. These Lancia gurus replaced the sills and door posts with fresh metal in 2010, costing nearly £5k. Replacement rear springs were fitted in 2012.
This is a very good car for a fair price. This Lancia is one of four Ads on Test in the latest issue ofClassic Cars.
Price £16,995 Engine 1991cc flat-four, ohv, Solex C34 EIES carburettor Power 132bhp @ 5400rpm Torque 132lb ft @ 4200rpm 0-60mph 11.4sec Top speed 112mph Fuel consumption 24mpg Length 4540mm Width 1607mm