£79,995 is strong money for a 2+2 E-type, but rarely do they come in better condition than this example, says Chris Hope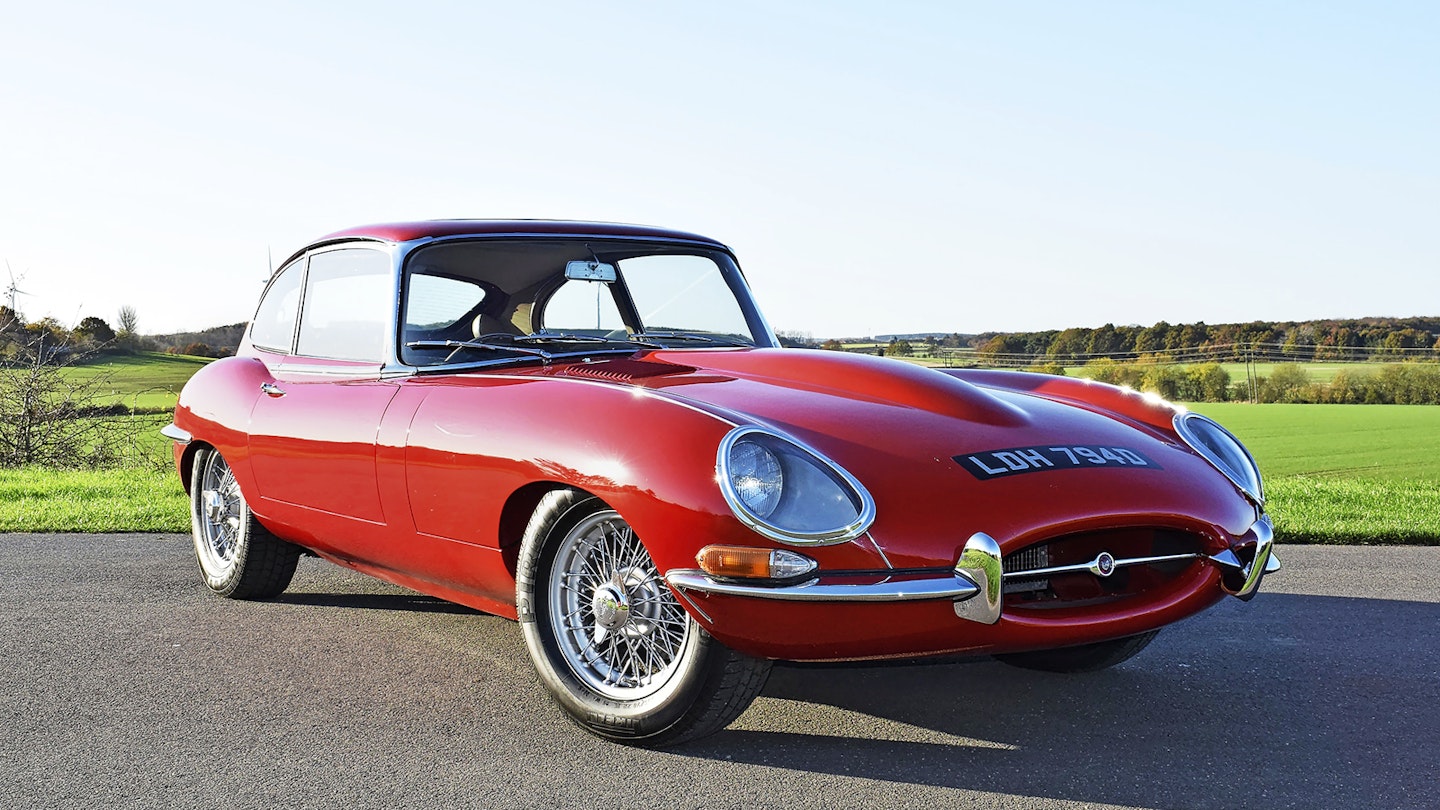 This is an excellent example of the more practical S1, the 2+2, with its 4.2 XK engine and all-synchromesh gearbox now benefitting from an overdrive unit. The sweet-running engine quickly comes up to temperature and shows 60psi pressure, idling smoothly at just over 1000rpm. It offers lusty performance and pulls nicely even from low revs. In 2015 Sherwood Restorations rebuilt the all-synchromesh gearbox and added the overdrive.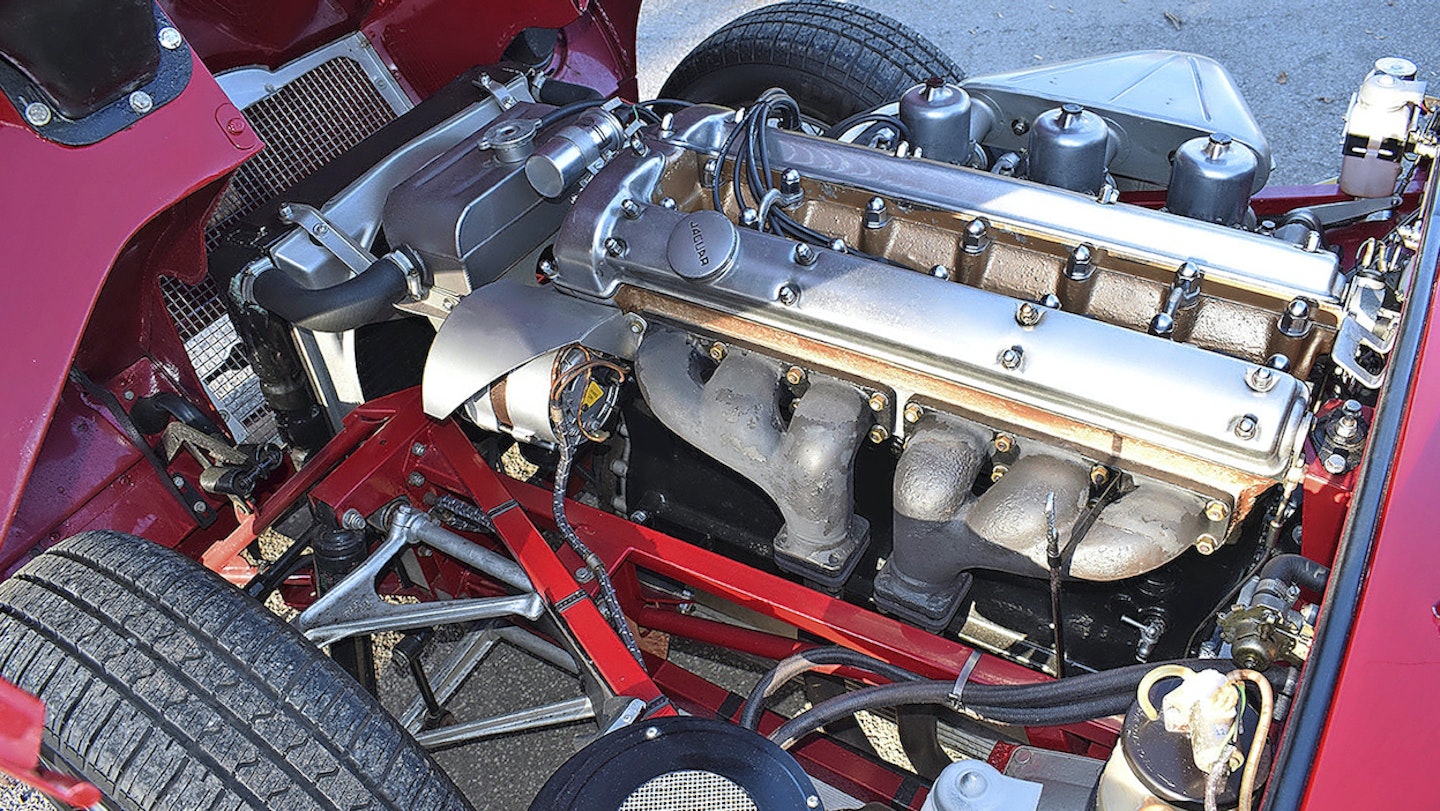 Today the transmission works beautifully, with a crisp change. Handling is sharp from the all-round Koni dampers; it feels planted yet the ride remains compliant on country A-roads. Steering is precise and completely free from play, while the brakes have been uprated with four-piston calipers, which bring the car to a controlled, even halt without drama.
Finished in Signal Red and the subject of a full restoration by M&C Wilkinson in the early 2000s, the car presents beautifully. Perfectionist might want to address some minor patches of mottled paint on the driver's door and bonnet below the number plate, and a quarter-inch-sized divot on the bonnet that hasn't broken the paint. The windscreen has several spots along its edges where it's delaminated. There are no dents to mention and brightwork is exceptional, barring both door-top strips. Competition-spec wire wheels wear Pirelli P400 tyres all round, while underneath is a twin-exit stainless steel exhaust. More recently, Sherwood repaired damage to the nearside wing that involved localised repainting, no evidence of which remains today.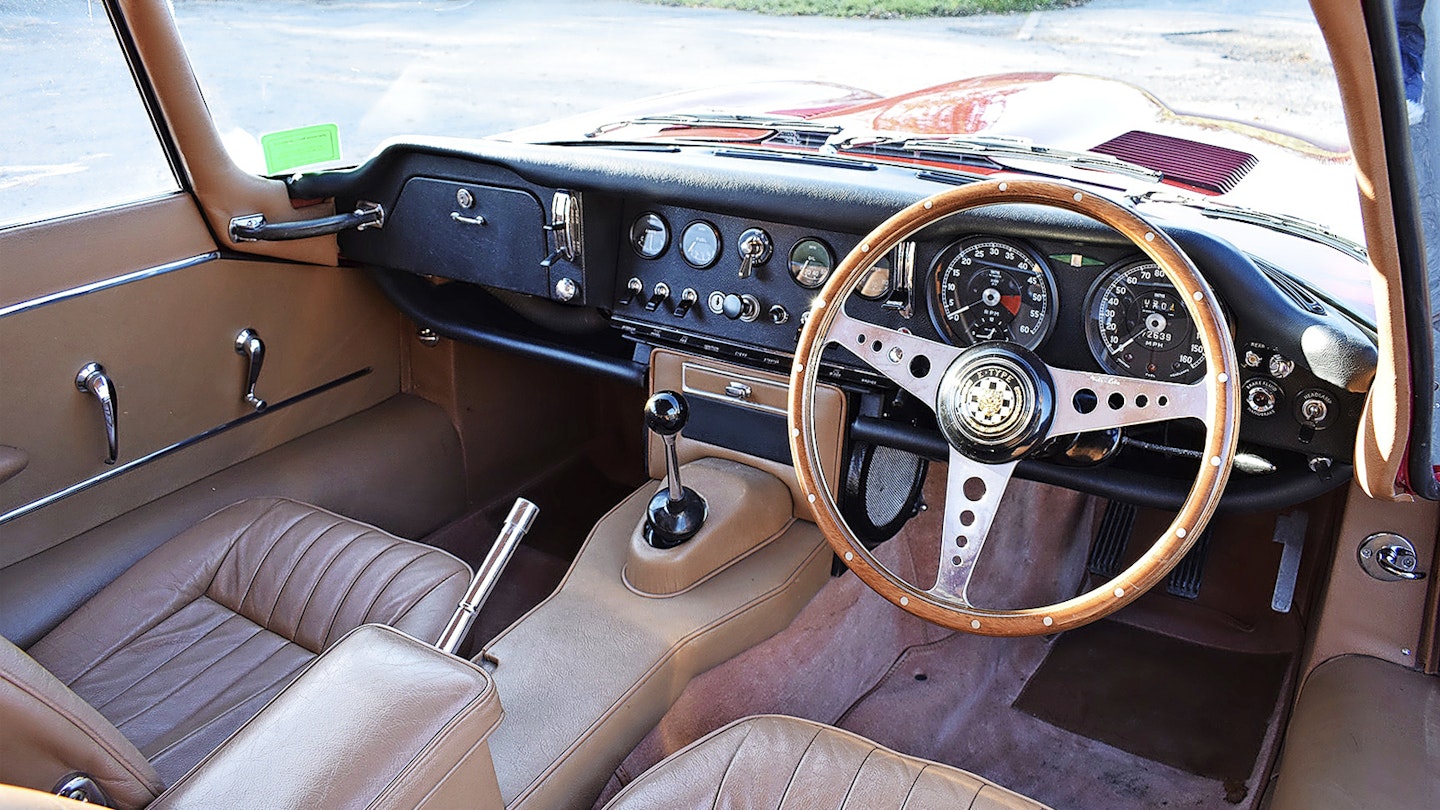 The Biscuit trim lining of the driver's sill has some minor scuffing, but that aside it's all been well preserved. Seats are patinated with age creasing but not to the extent that either will be in need of repairs anytime soon. Door cards and carpets are free from wear, while the headlining is completely unblemished. The dash is free from damage, all the gauges offer correct readings and the electric sunroof operates smoothly. A 15-inch Moto-Lita steering wheel is fitted and in good condition.
As you might expect, under the E-type's large snout is an immaculately presented engine bay, complete with imposing-looking triple SU carburettors. There's no hint of fluid leaks nor a hint of corrosion to be found here – the worst we could sniff out was a small area of flaking paint on the exhaust manifold. Electronic ignition and a high-torque starter motor have been fitted for reliable getaways while a Kenlowe electric cooling fan has been added for added peace of mind.
The V5 shows two keepers since 1983, with the most recent being from 2015; but its history since ground-up restoration is comprehensive and includes a Jaguar Heritage certificate, showing it's a genuine right-hand-drive car, originally painted in Opalescent Maroon. This 2+2 been priced strongly, but the condition and history warrant what's been asked.
SPECIFICATIONS
Engine 4235cc in-line six-cylinder, dohc, three carburettors Power 265bhp @ 5400rpm Torque 283lb ft @ 4000rpm 0-60mph 8.3sec Top speed 128mph Fuel consumption 17-22mpg Length 4685mm Width 1657mm