The synapse-searingly raw TVR Griffith 500's brutish simplicity is in stark contrast to reader Marcus Cartwright's precision Porsches. Will the Blackpool rocket win him over?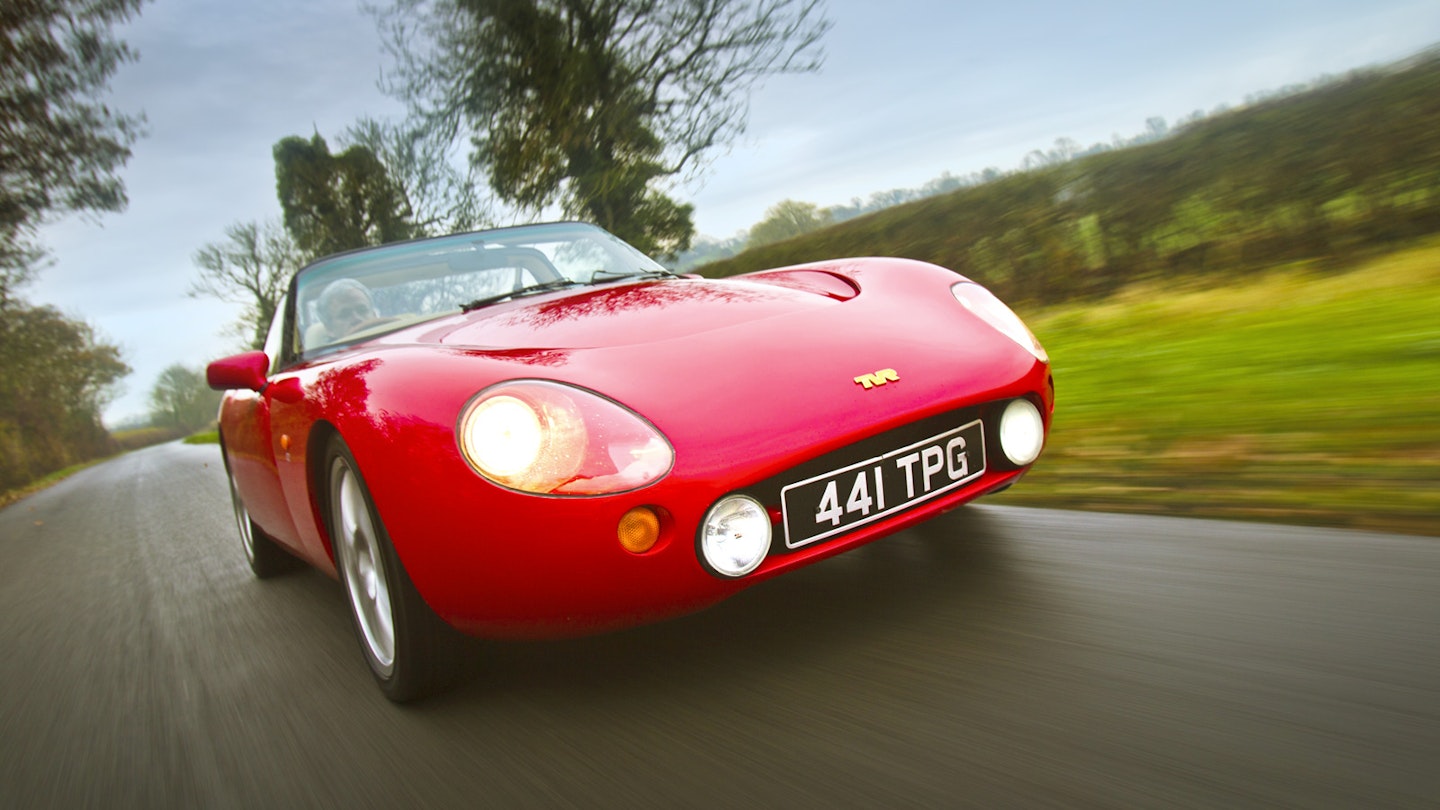 'It's always on the verge of losing grip – it feels like it'll break away in fourth'
Whatever preconceptions Classic Cars reader Marcus Cartwright might have about the TVR Griffith 500, you can be assured overwhelming noise was near the top of the list. And right now said belief is being comfortably exceeded. The Griff is going through a cold start routine with the ambient temperature resting around 1º Celsius. Ideal British roadster weather, obviously.
The rhythmic thud escaping through two fat exhaust pipes, brought to life by twin giant rooster tails of condensation, hits me in the belly, wobbles things around, and then exits past my spine. Intimidating? You bet. Marcus smiles weakly at me. 'Sounds angry doesn't it?' he says, with a mixture of excitement and fear on his face. It does sound like a hibernating grizzly bear that's just been disturbed, and isn't happy at all. And there's nothing standing between it and us bar an accelerator pedal and some grey matter.
Some readers put their all-time classic car dream drives on their list, but Marcus adopted a slightly more esoteric approach when it came time to apply fingers to keyboard. Sure, there were familiar favourites on there, such as the Porsche 959 and Ferrari 288 GTO, but one car caught our eye as its was diametrically opposed to what lurks within Marcus's own garage.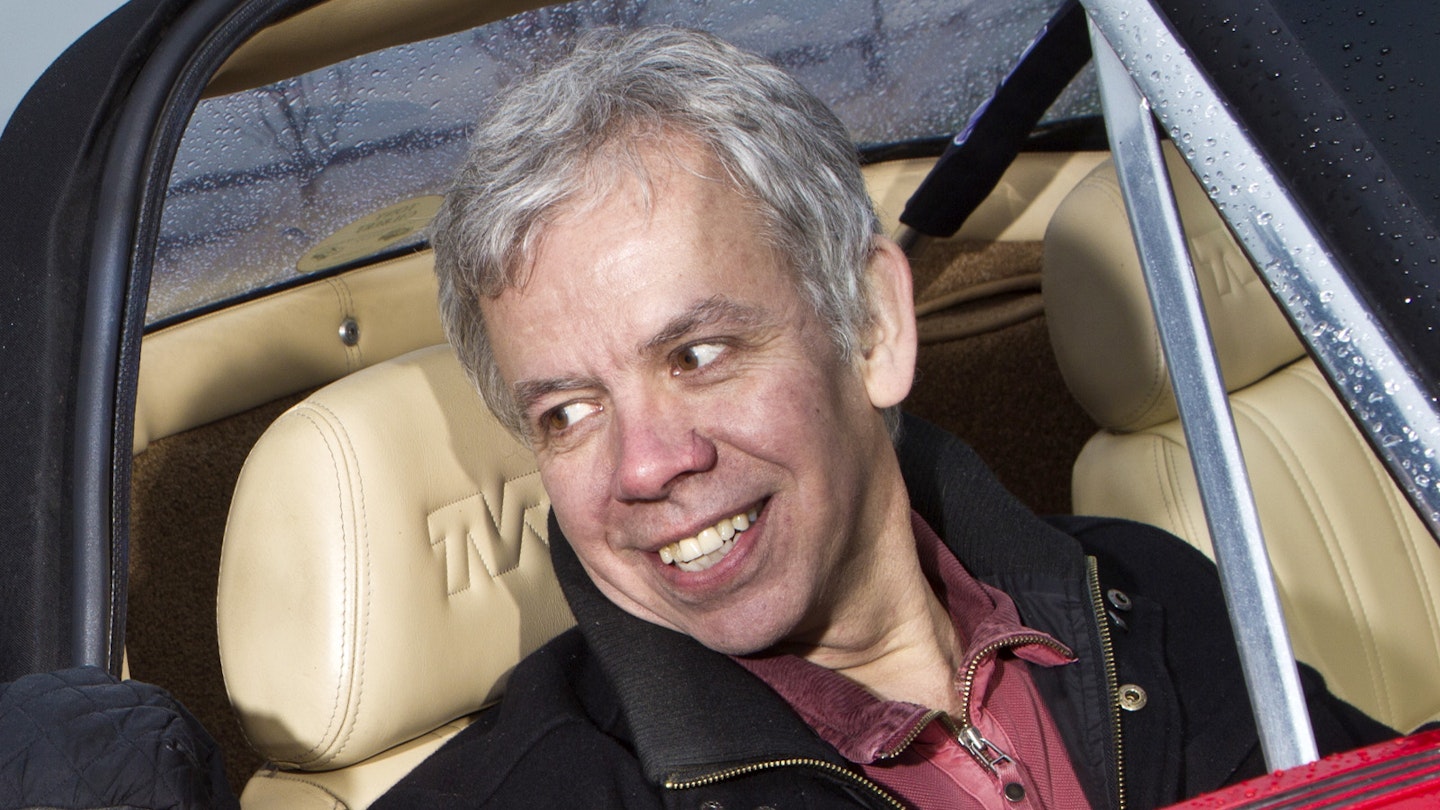 That's exactly why this current Porsche 964 911 and 968 owner and I are freezing our extremities off next to the thundering TVR Griffith, hoping that some residual heat from the Rover V8 will warm us up too.
As Marcus and I take a walk around the car, he notes the tiny brake discs – 'oh dear, they don't look very big' – and the clearly visible chassis tubes inside the rear wheelarch. 'I'm not sure I would have painted the chassis light grey; it does look a bit crude down there. Then again, I had a Lamborghini Jalpa once and the fuel tank wasn't even vented on that,' he recalls with a laugh.
The Griff's relative crudity is obvious whenever you take a close look – open the boot and the flimsy hinges and support mechanism are not the finely honed gas struts of a mainstream production car, and then there is the hood. Sure, it keeps you dry, but there are obvious gaps where fabric and glass meet in a forlorn attempt at sealing: a Porsche Boxster from the same era it is not.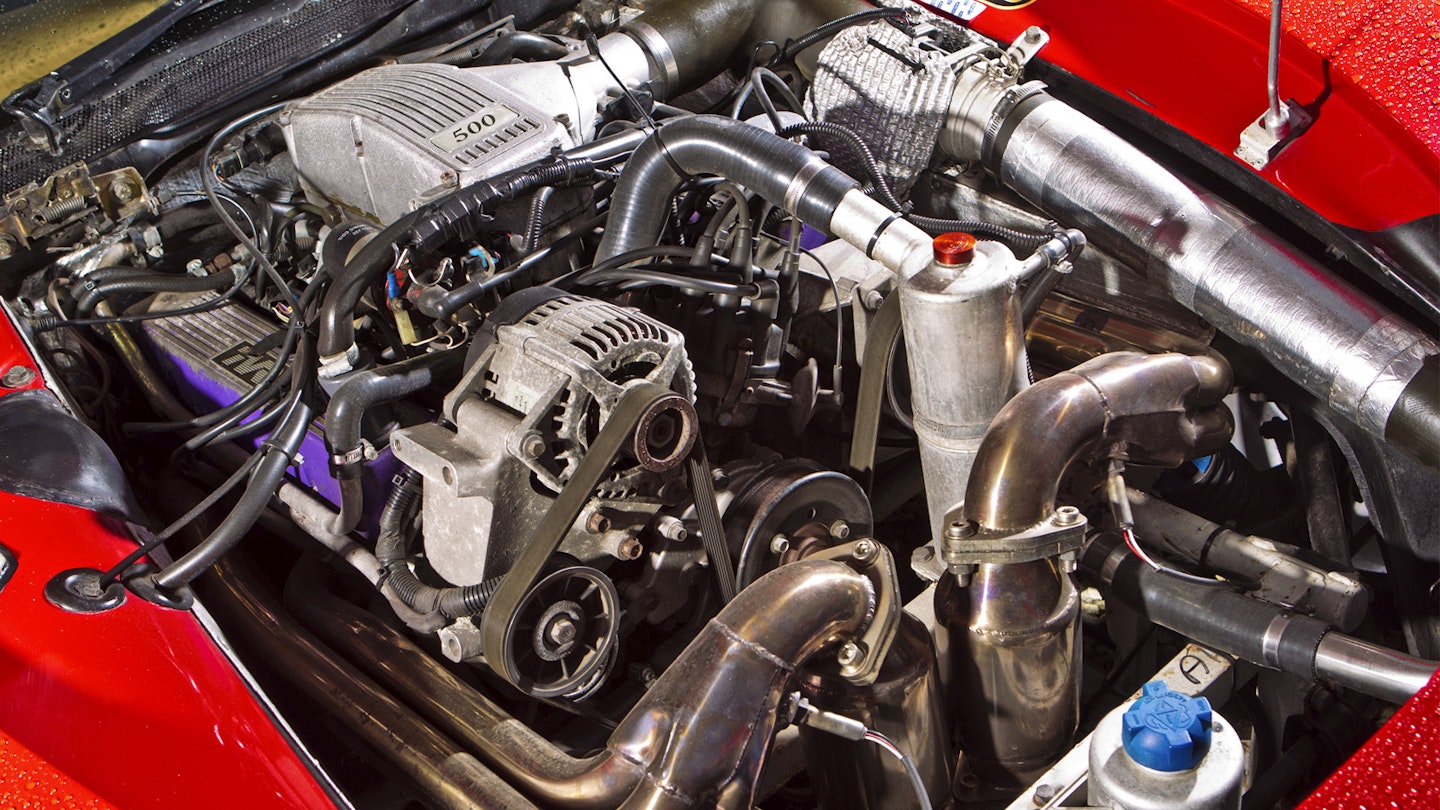 But the Griff kicks sand in the eye of a 1997 Boxster 2.5. With 340bhp on tap, it laughs at the shrill, sensible and soft-chinned German in the finest TVR tradition. To appreciate these cars you must remember they were designed and built by a few chaps in a large shed, not via a corporate business building tens of thousands of cars a year. My hunch is that the most interesting aspect of this reader encounter will be whether an engineer (Marcus) who appreciates his Porsches for their polished integrity will warm to something as raucous and basic as the Griffith.
The TVR is gently warmed through and we're on the open road. We are cautious. The Griffith has no driver aids bar a limited-slip differential, and it will bite. Tony had implored us to take it easy before we departed, because stories of TVRs catching out the unwary aren't exactly rare, especially in these sorts of conditions.
The roads are greasy and near frozen, and the TVR is obviously struggling for traction. 'There's a lot more torque than grip,' says Marcus with the wide-eyed look of a man concentrating hard. 'In the lower gears it just goes – it takes off. But it's always on the verge of losing grip. But where you've really got to watch it is in the higher gears – it feels like it'll break away in fourth.'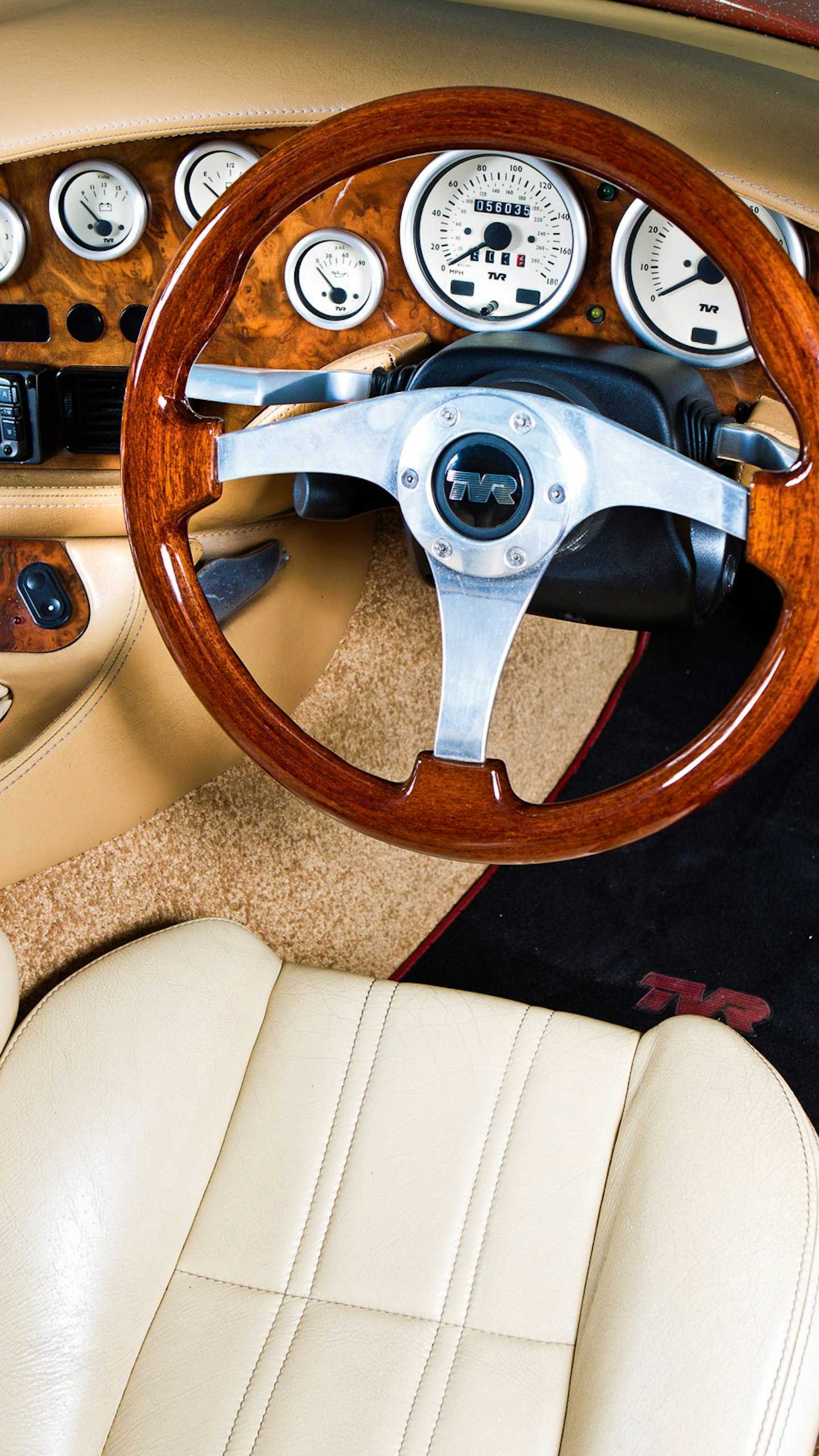 Gulp. As if to prove a point we exit a side junction and accelerate with a reasonable bout of venom. The Griff starts to slither and slide, winding its rear axle into a rage with the asphalt. Marcus is on top of the situation, a background in historic rallying serving him well, not to mention Capri 3.0 MkII ownership in his car history, but it's a vivid reminder that the 500 is only a toe flex away from a major accident. You wouldn't give the keys to this car to someone clueless about powerful, rear-drive cars, especially not on a day like today. Having looked directly into the eyes of the devil, Marcus then stays well within the confines of the TVR's traction.
The TVR does have its own crude version of traction control. 'The accelerator pedal is very stiff, heavy, and it has a long action,' Marcus notes, a mechanism that guards against any sudden and over-zealous throttle applications.
'It also has a very short-shift gear change – I don't think I've driven anything quite like it. The driving position is offset for me, and the steering is heavy (this Griff does not have the optional power steering) at slow speeds, although it's fine once you're up and running. The brakes are also much better than I thought they would be – the pedal feel is superb.'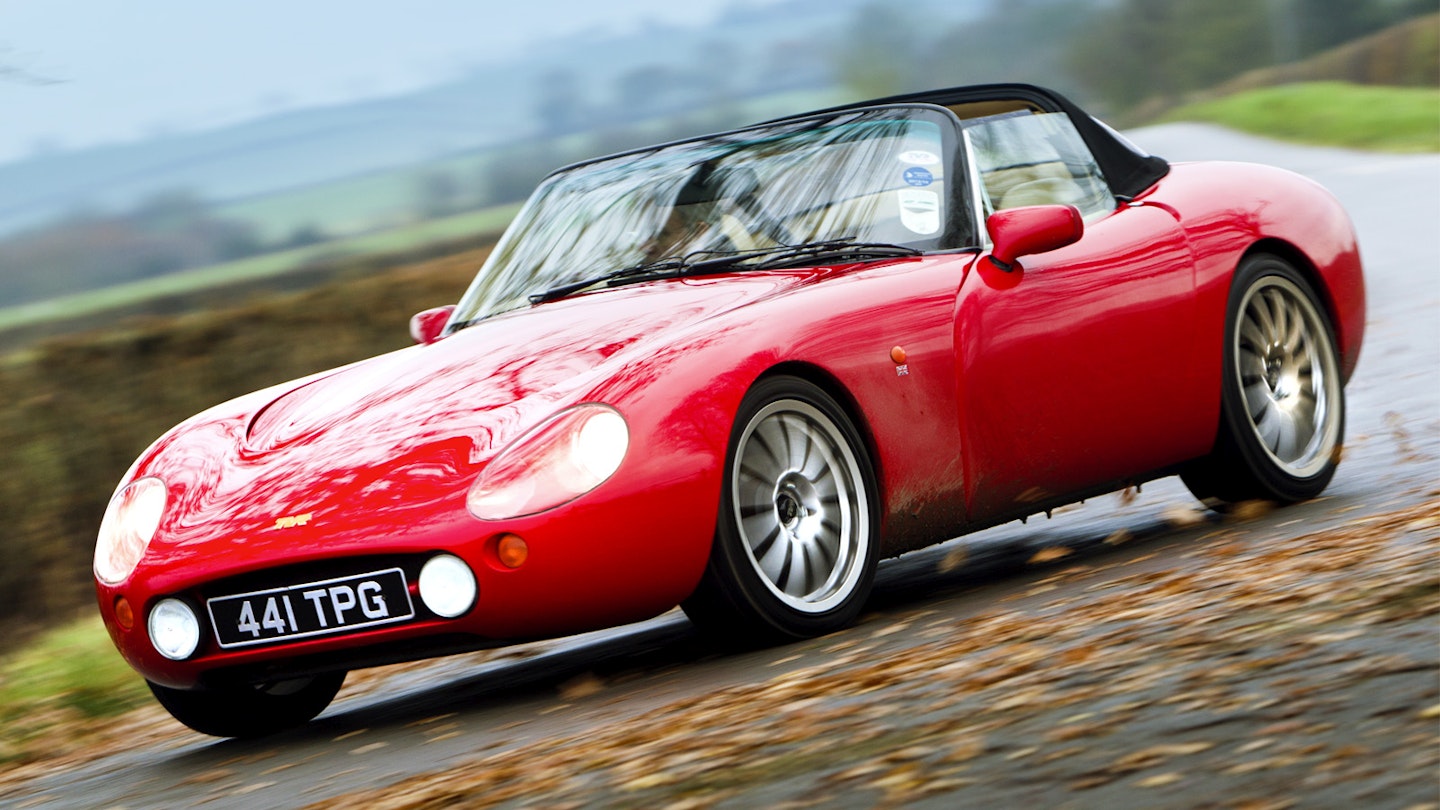 Sitting in the passenger seat, recording Marcus's thoughts, it occurs to me the cockpit is an odd mix of genuine comfort and slightly off-key ergonomics. Both occupants sit right at the extremities of the car, separated by a giant transmission tunnel.
The dashboard scuttle is near and high and those strapped in sit low, but while there's plenty of shoulder room and the leather seats are comfortable (if rather slippery), the passenger's footwell is
truncated to accommodate the battery, necessitating a peculiar bent-leg/lounging seating position. Later on I switch to the driver seat, and find that apart from a steering wheel set too far away, the car seems very habitable.
The Griffith 500 was the ultimate TVR powered by that stalwart of the British sports car industry, the Rover (née Buick) V8. It was the Griffith that in 1991 had catapulted TVR to new heights, its gorgeous curves and wild performance claims creating seismic waves in the performance car world and garnering enormous attention. This particular example dates from 1997 and has been the personal car of sports car dealer Tony Gilbert since 2005. It's a keeper. 'It was owned by a printer who retired to Spain. He'd made a book of his life with the car – he loved it. I thought that if I'm going to keep one, it might as well be this one,' says Tony.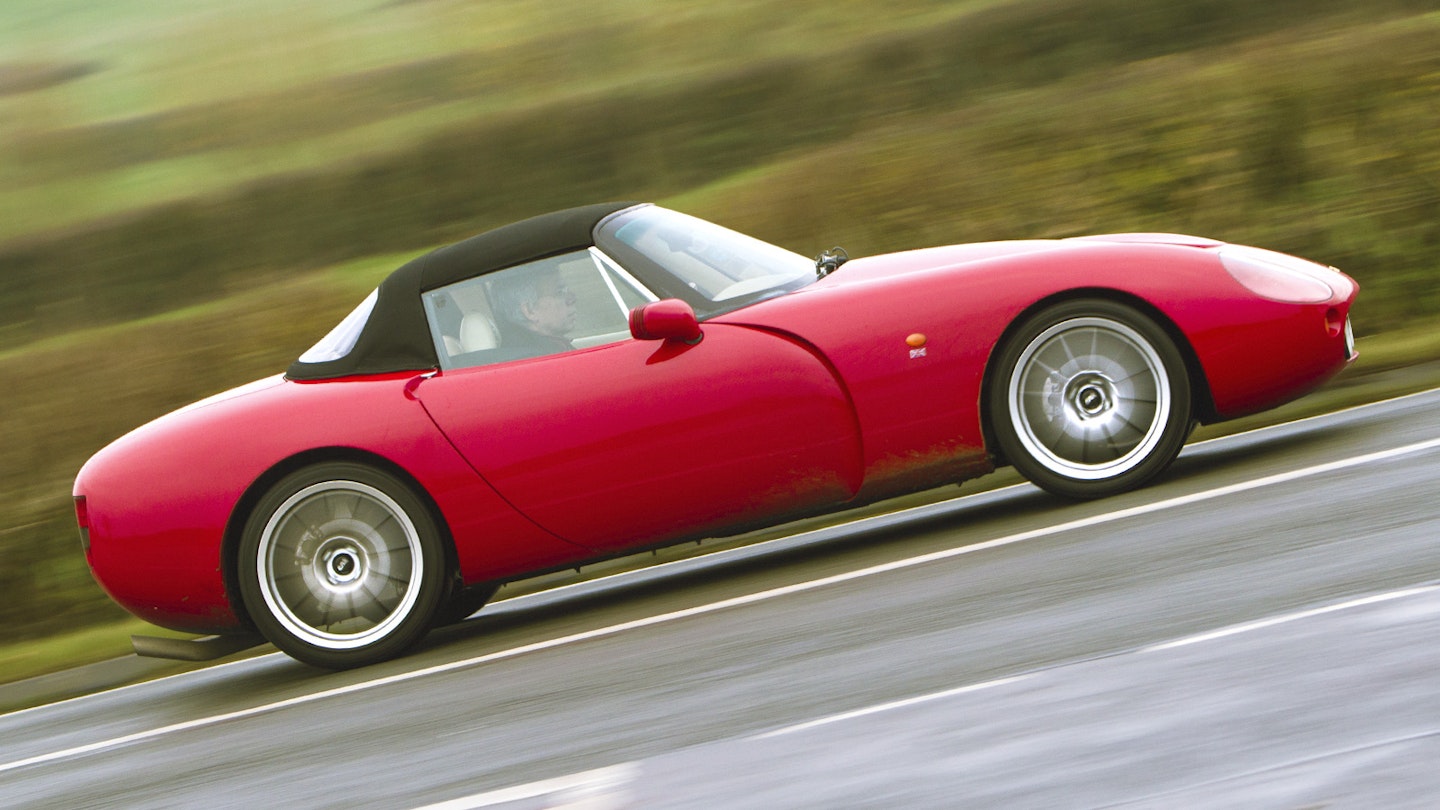 The Griff reveals a ferocious appetite for eating up distances, combined with an addictive bellow. Although the V8 will pull from next to no rpm, it really comes alive above 3500rpm. Even in a gear like fourth, a squeeze of the throttle sees a ten-car gap opening up between us and the unsuspecting car behind.
Swapping cogs is a delight and while it feels more than a little hairy to drive at times, I note that both Marcus and I have been smiling ever since we first drove out through Tony's front gate. The ride quality is fairly busy but not overly uncomfortable. When cruising the relaxed and unstressed V8, combined with the laid back seating position, must make this a surprisingly decent place to consume miles.
Even with the hood up there isn't an overly large presence of wind noise, something I'd not expected on first examining the removable roof panel. It's one of those cars I don't want to stop driving, and I think for both of us it's a wrench to have to head back to Tony's place. The Griff had won me over with its own, inimitably bass-laden, window-rattling persona at 'hello'. But what does our reader think? He takes his time to ponder before answering.
'I enjoyed it more than I thought I would. It's not an everyday sort of car; I do wonder about it going wrong. But on the right day, for the right occasion, I can really see the appeal. It's very fast, sounds great, looks great and with the relative simplicity of the mechanicals, I think it would be easy to work on and improve a few aspects of the car – like the roof.'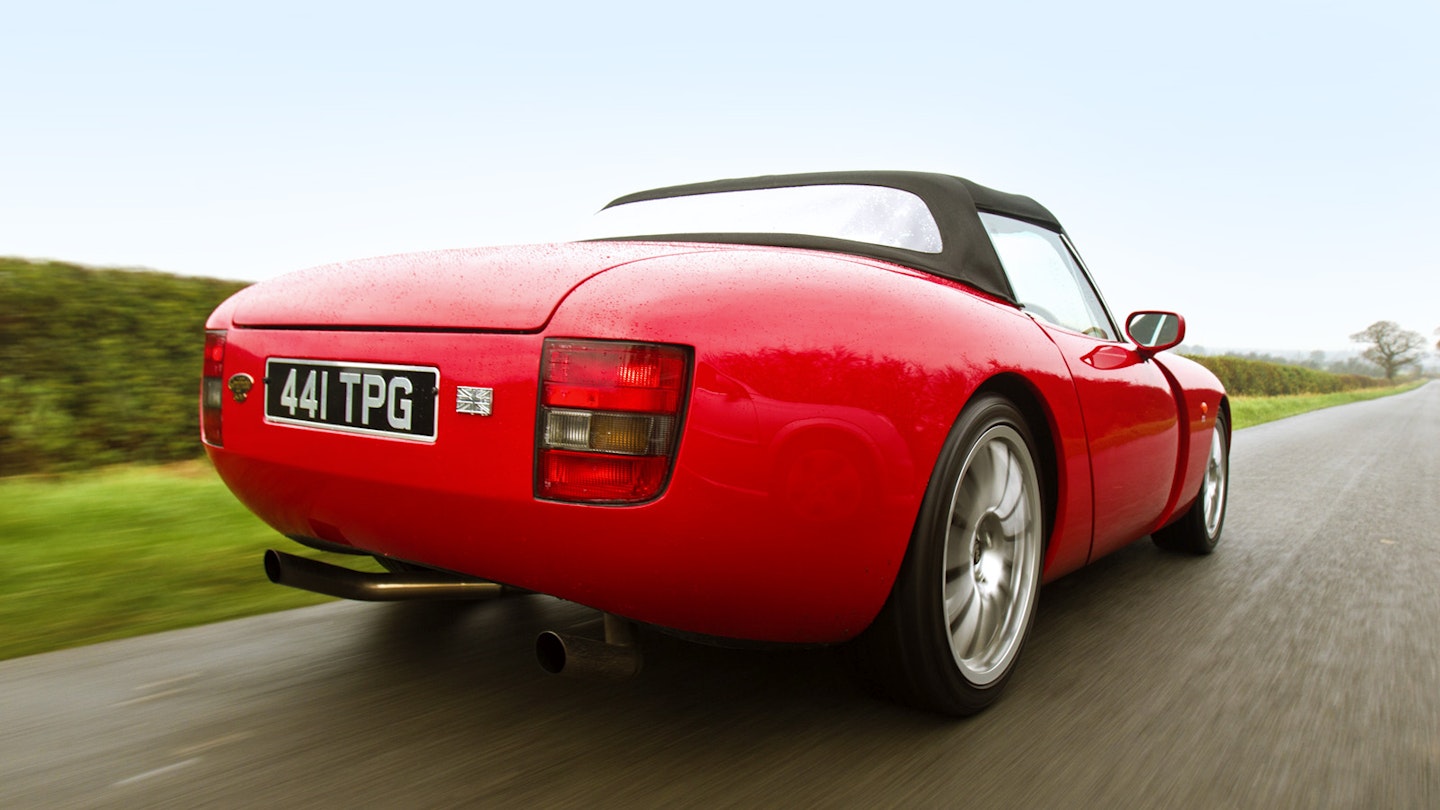 His answer surprises me with its enthusiasm, so I push him a little bit harder – in a five-car collection, would the Griff be among them? 'Yes, I think it would,' says Marcus with a smile. 'On a sunny summer day, I think it would offer something different from other cars in my dream collection. I think I'd like that very much.'