This 1969 Miura S featured in our Barn Finds pages in December 2019 when it emerged from a lean-to garage in the Black Forest. Preservation was the aim – but would it be possible for this languishing Lamborghini?
Words NIGEL BOOTHMAN Photos JONATHAN JACOB/IAIN TYRRELL CLASSIC CARS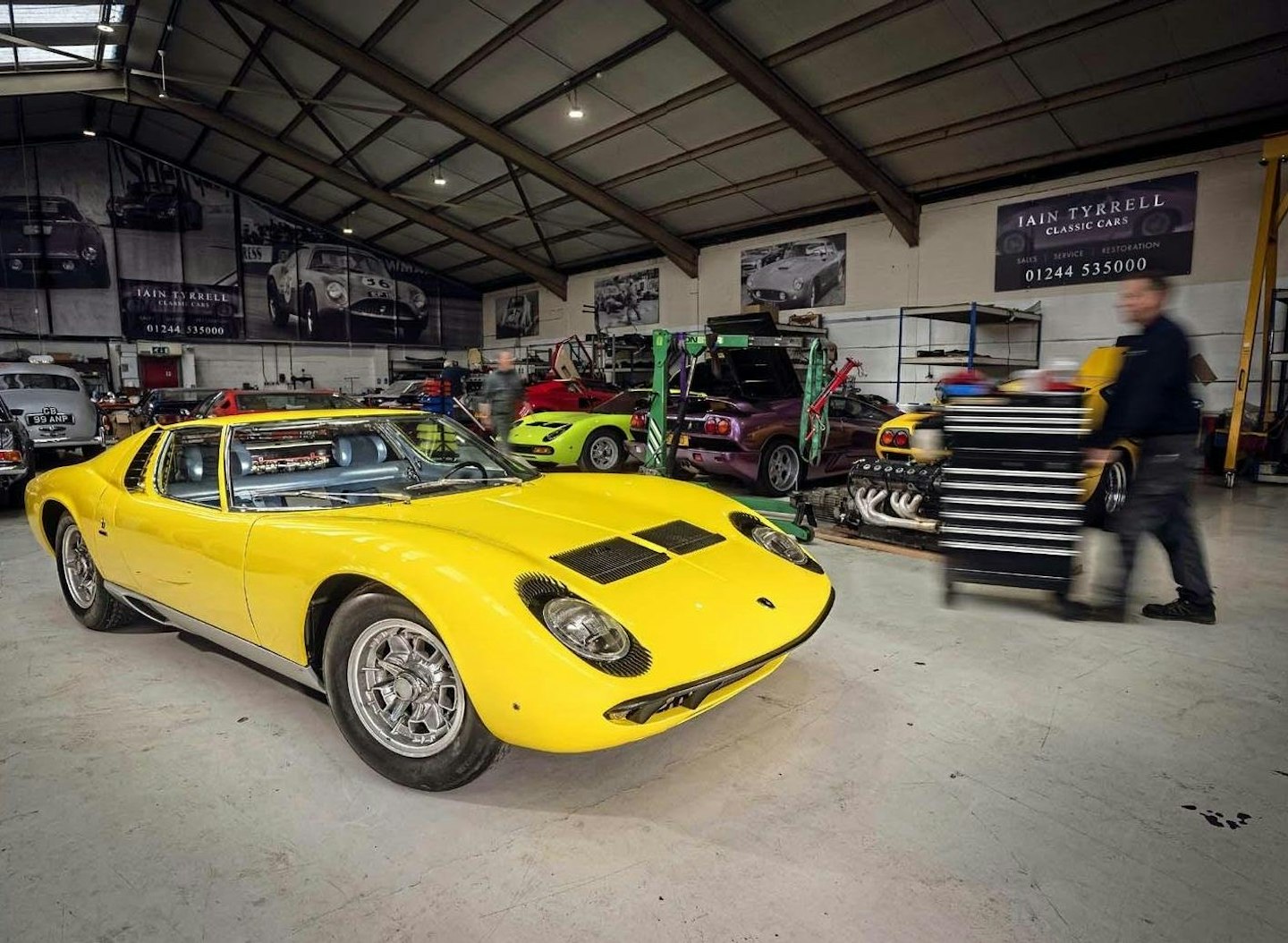 The Miura has remained in storage and would require further servicing should its next owner seek to enjoy it on the open road.' So ran a line in the auction description in 2019, the year this Lamborghini emerged from storage in a wooden lean-to garage in the Black Forest, Germany. It's the kind of statement that seasoned classic car auction watchers will recognise – perfectly true perhaps, but a masterpiece of understatement. The issue for the new owner of chassis 4245 lay in discovering the true extent of that 'servicing', while deciding how to navigate the choices such a task would present.
'It was bought by a German industrialist for sentimental reasons,' says Iain Tyrrell, whose firm has conducted this restoration and indeed many others on Miuras in recent years. 'The car was always local to him, and he knew of it, and even knew the family who owned it. He investigated various people to restore the car and particularly asked about the interior. I said we could rejuvenate the original interior and the restoration would be focused on keeping the car as original as possible. That clinched it; on that basis, as well as on recommendations from others, he was quite happy to send us the car, even though we'd never met.'
The history of this 1969 Miura S reveals it to be a two-owner car, with the second owner keeping it from 1974 until his death in 2015, reputedly enjoying it throughout those years – though the odometer reading of just 29,000km (18,000 miles) suggests sparing use that perhaps dried up in more recent times. At first glance, it appeared remarkably original and unspolit, with the vinyl and cloth interior largely intact and not more than a few cracks in the paint. If the low mileage (well-supported and genuine) implied a drivetrain and mechanical parts with little wear, could it really become that rare thing – asmart, useable 'survivor'?
Follow the Lamborghini's journey in the December 2023 Edition of Classic Cars magazine, or get instant access on your device for only 99p.