Standing in the doorway of the large unassuming steel shed which houses the Bowden family collection, we are chatting with Dan Bowden when his father David – the collection's founder – sweeps up in his Bentley Continental GT convertible. Moments later Dan's brother Chris joins us for our tour.
'We've had our ups and downs,' says Dan. 'We lost everything in 1986 and drove an old Daihatsu Charade for two years until dad traded an old Suzuki 4x4 he'd owned since the late Seventies against a 1971 Ford Falcon XY GT – which we've still got.'
Retired futures and commodities trader David adds, 'I always knew I'd get back on my feet. I made my mind up that from that point on I would focus on competition cars with terrific history.'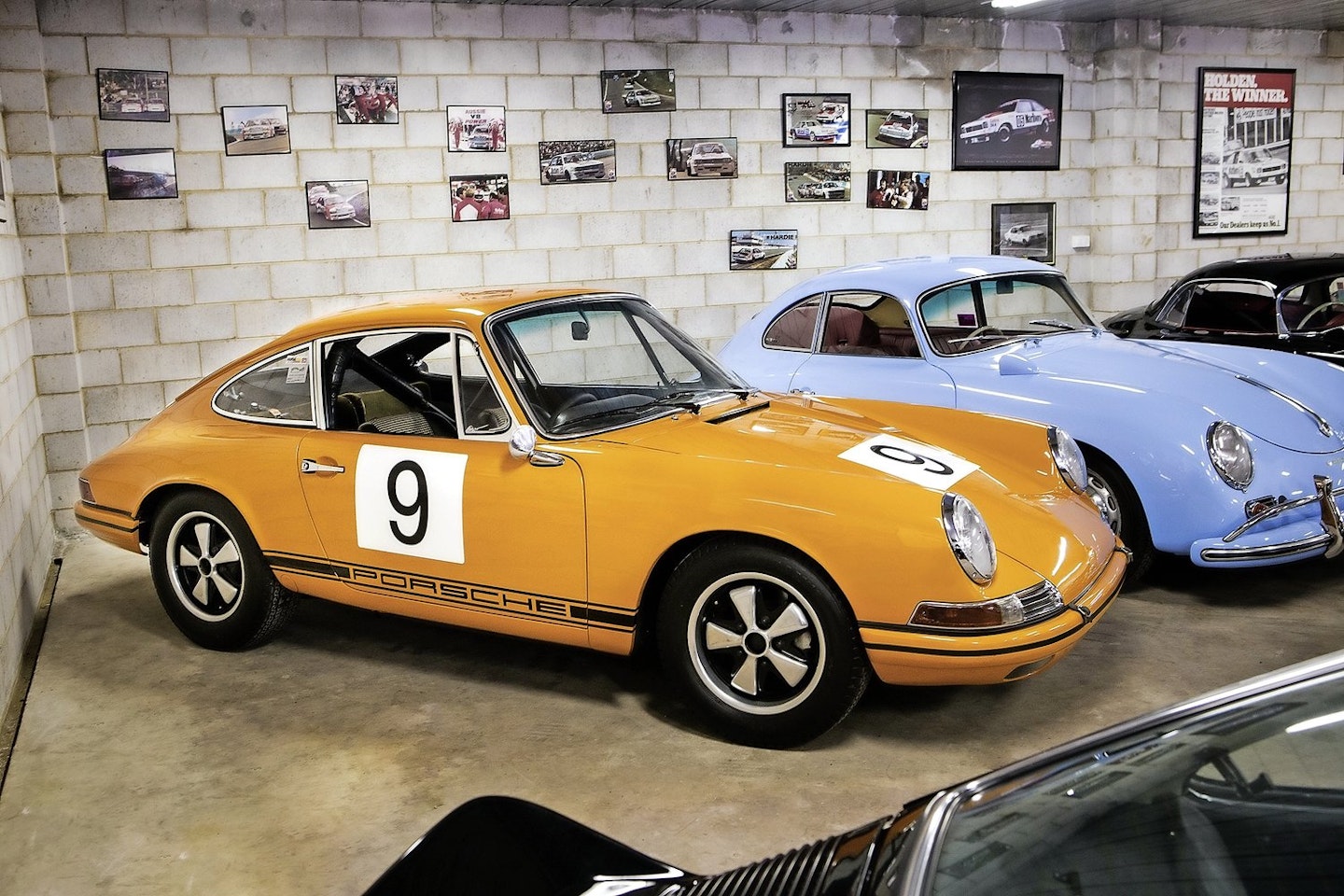 1968 Porsche 911 TR
'This is a very special car,' says David. 'It all started when Alan Hamilton, the son of the Australian Porsche distributor at that time, was told he couldn't race a 911R in the Australian Touring Car Championship because the rules outlawed its lightweight panels and Perspex windows. So he wrote to the Porsche factory and asked for a special 911R with standard body panels and glass windows. Porsche only made four of them in right-hand drive.
'He came third in the 1968 ATCC and missed out on winning outright the following year by less than a car's length. He retired it in 1970, after which it disappeared into a private US collection.
'I knew where it was and had been trying to buy it for a few years, but the guy didn't want to sell. Then he got in touch to say he was about to move house and no longer had the room to store the car. I offered a fair price and the Porsche finally came home to Australia.
'It had just 12,000 miles on the clock and needed only minor restoration work to get it back to its original specification. It's mostly just as it left the factory back in 1968.'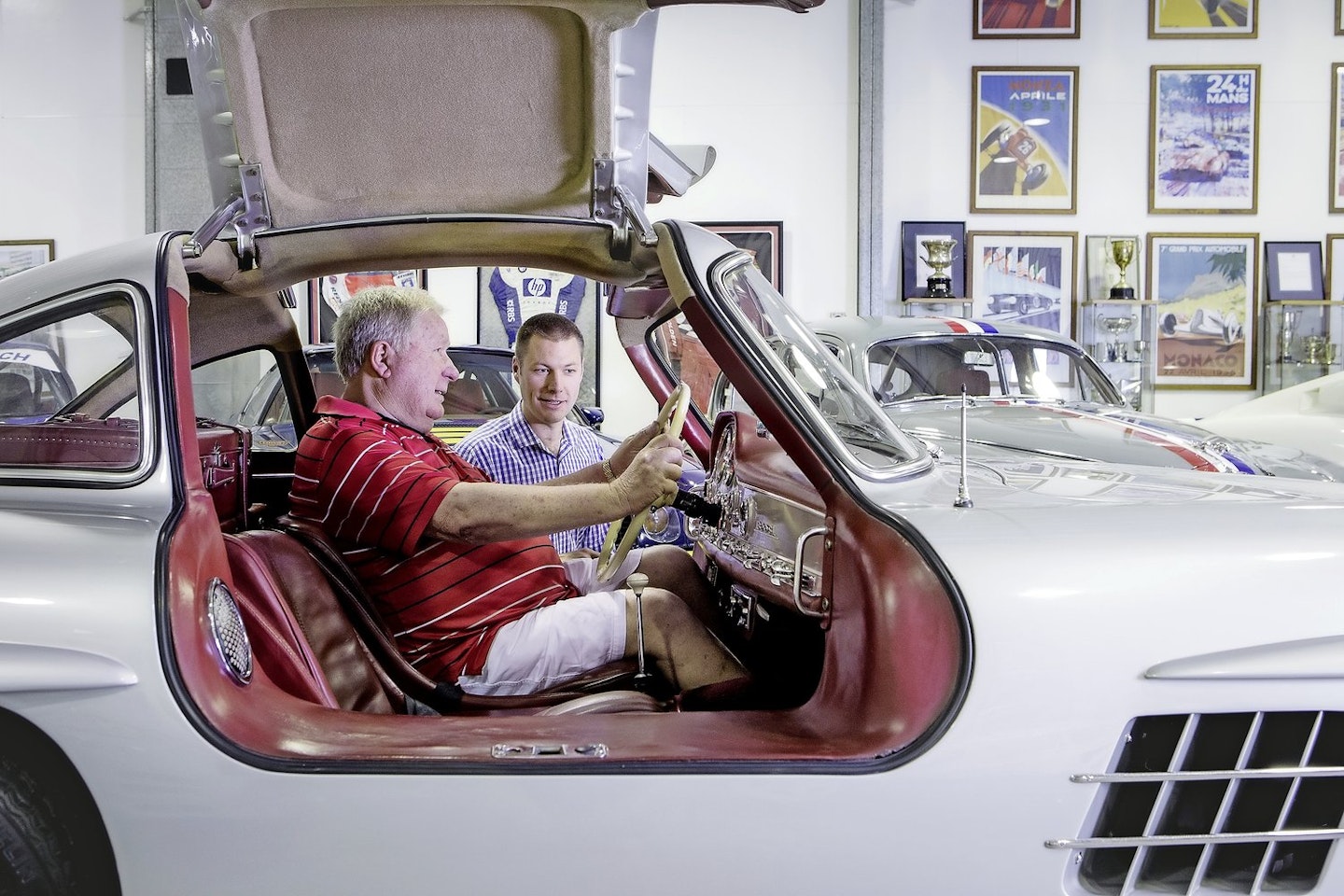 1955 Mercedes-Benz 300 SL Gullwing
'Dad saw the first new Mercedes-Benz 300 SL to come to Australia in a local magazine article when he was 12 years old,' says Dan. 'He fell in love with it straight away.'
David's dream of owning one came true in 1998 when bought this 300 SL in Adelaide. It was only after returning home and exhuming his old copy of the magazine that he realised he had just bought the very same car that was on the cover.
'I bloody love this car,' David enthuses. 'I get in it and just feel good straight away. Mercedes really thought about things when it designed the Gullwing.'
It was first owned by Alan O'Neil, from the family who ran a large Mercedes truck distributorship in New South Wales. A staff member who lived in Germany collected it for him, drove it for a few miles and then parked it at his house for 10 months. This was so Alan could import it as a used car and avoid the punishing new vehicle duties that were in force at the time.
Both Frank Gardner and Sir Jack Brabham have driven it since it was imported and then Australian Grand Prix chairman Ian Cox took it to a class win in the first ever Targa Tasmania rally in 1991.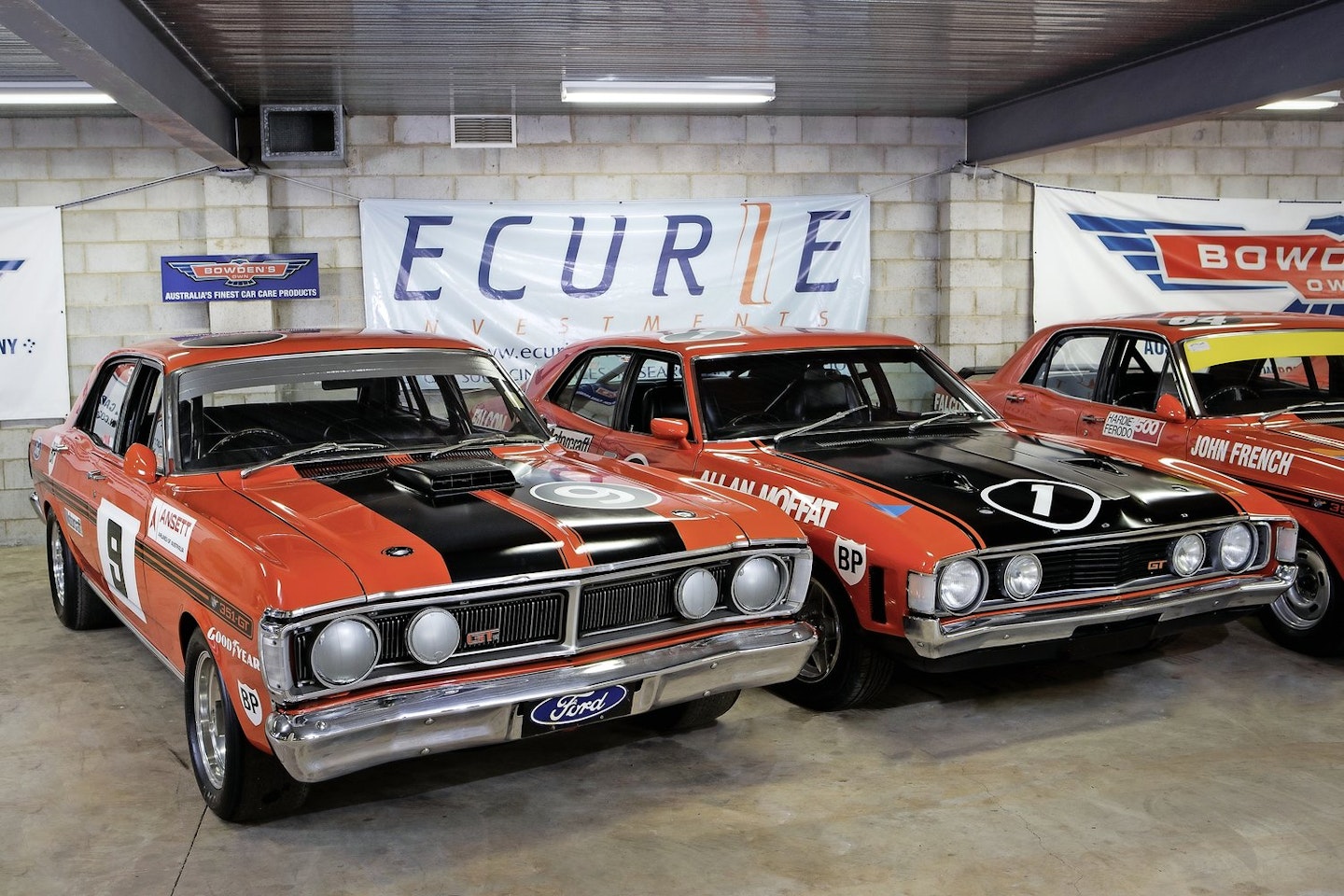 1971 Ford XY Falcon GT-HO Phase 3
'Ford only built three Group C Phase 3s and this is the only one left.' says David.
'This is the Daddy of them all,' Dan agrees. 'It's the first GT-HO Phase 3 ever built and won the 1973 Australian Touring Car Championship. Allan Moffat wrote off his Bathurst-winning 1971 car at Adelaide International Raceway in 1972 after a tyre blowout so he was given this prototype. It was taken from Ford Special Vehicles and repainted red.'
It was famously stolen from Bib Stillwell's Ford workshop in Adelaide in 1973 but was found mostly unharmed later the same day, albeit with an empty fuel tank.
'I inspected and authenticated it for its previous owner Bill Roper when he bought it,' David continues. 'He got in touch a year or two later to say he was selling it.
'It was in a bit of a rough way; the paint was poor because it hadn't been prepared properly when the colour was changed, so after much agonising we repainted it.
'It's got a big Holley Dominator carburettor on it and a Mallory twin-point distributor so it's back to how it was when it raced in 1973. It makes about 450bhp.'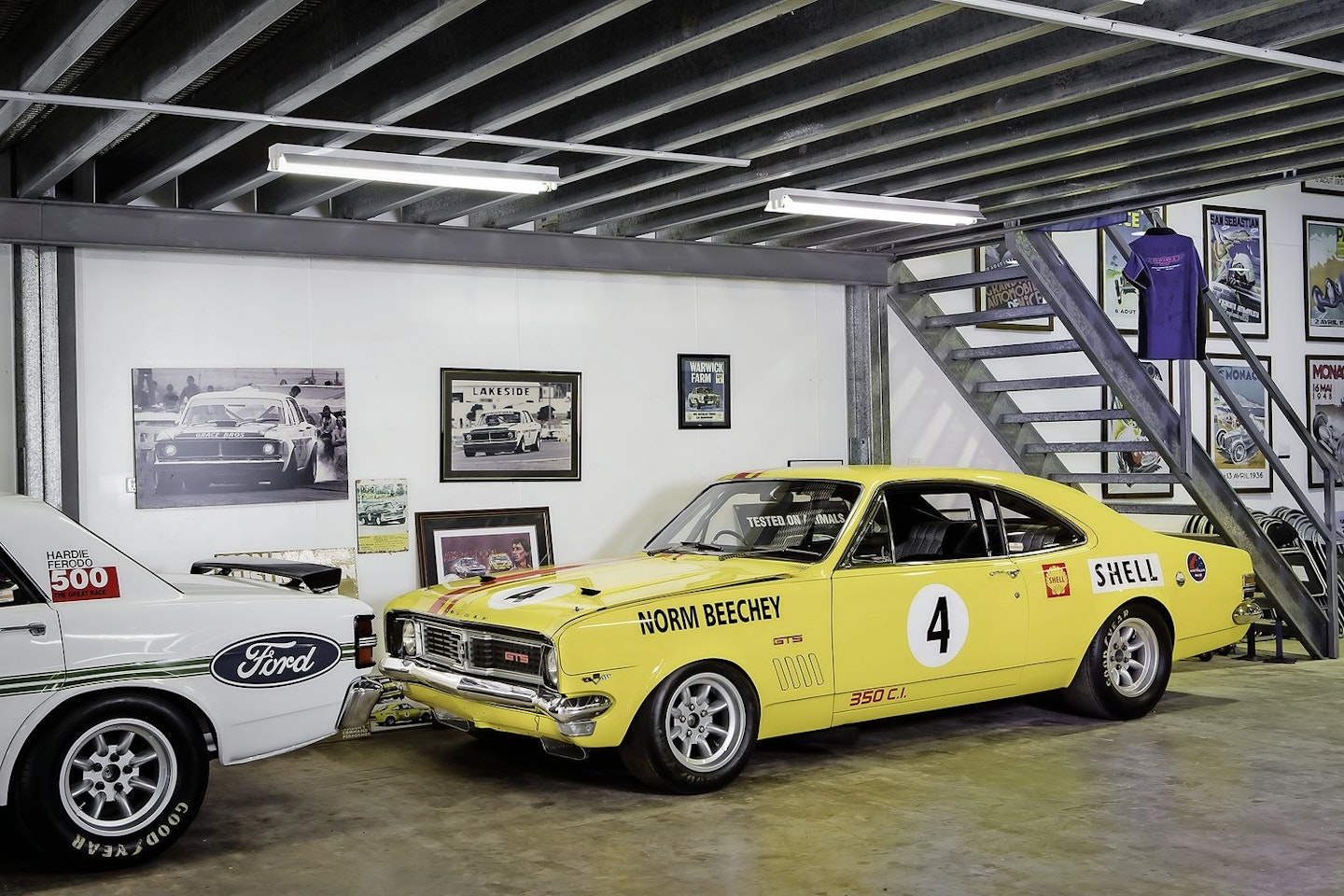 1979 Holden LX Torana SS A9X hatchback
'Peter Brock and Jim Richards won the Bathurst 1000 by six laps in this very car in 1979, with Brock setting a lap record on the last lap,' Dan explains. 'It's exactly as it raced in 1979 – stone chips, sandblasted windscreen and all. That's what makes it really, really special to us.
'This was Brock's favourite car and the only one he kept after he was done racing it. He managed to hold on to it through a marriage break-up and a corporate divorce from Holden, but he sold it to historic race car enthusiast Milton Seferis in 1993 in order to buy back his family farm. We bought it from him three years later.'
Brock did his last lap of Bathurst in this car in 2004, two years before his untimely death.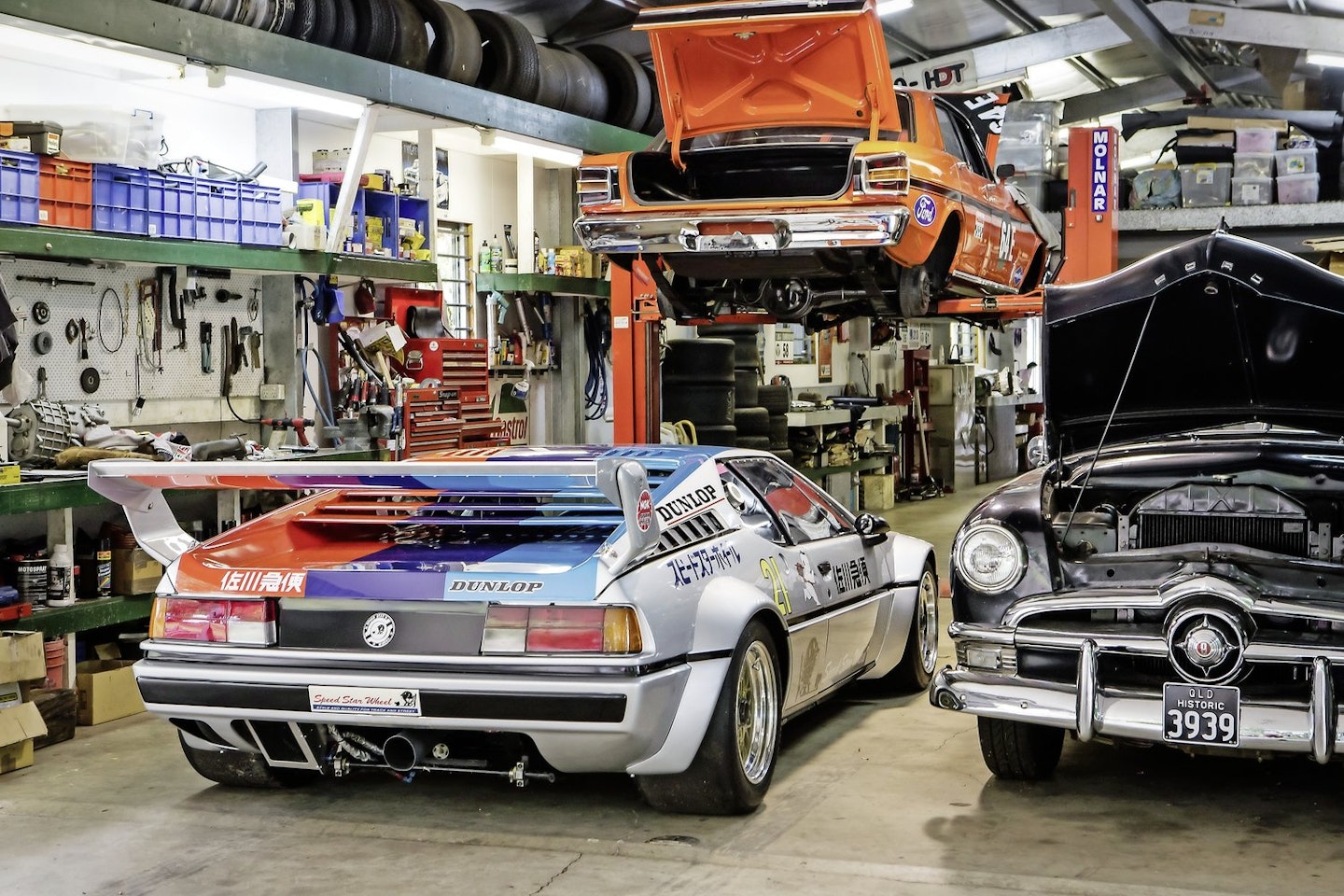 1979 BMW M1 Procar
'We saw two M1s running at the 2012 Monterey Historics at Laguna Seca,' says Chris. 'After that we just had to have one.
'I got in touch with a Japanese guy who had a collection of old race cars covered in bubble-wrap stashed away in his sheds. It was like he'd mummified them. We bought a BMW M3 and Sierra Cosworth RS500 from him, but he refused to sell the M1.
'We always played it straight, told him we wanted the M1 and asked him to set a price. We got a call from him about six months later and the car was ours.
'It raced from 1979 to 1985 and was to the specification of its second life as a Group 5 racer when we got it, but we really wanted it back to its '79 livery and configuration.
'We've done a heap of work to get it running right – it's making 480bhp now.'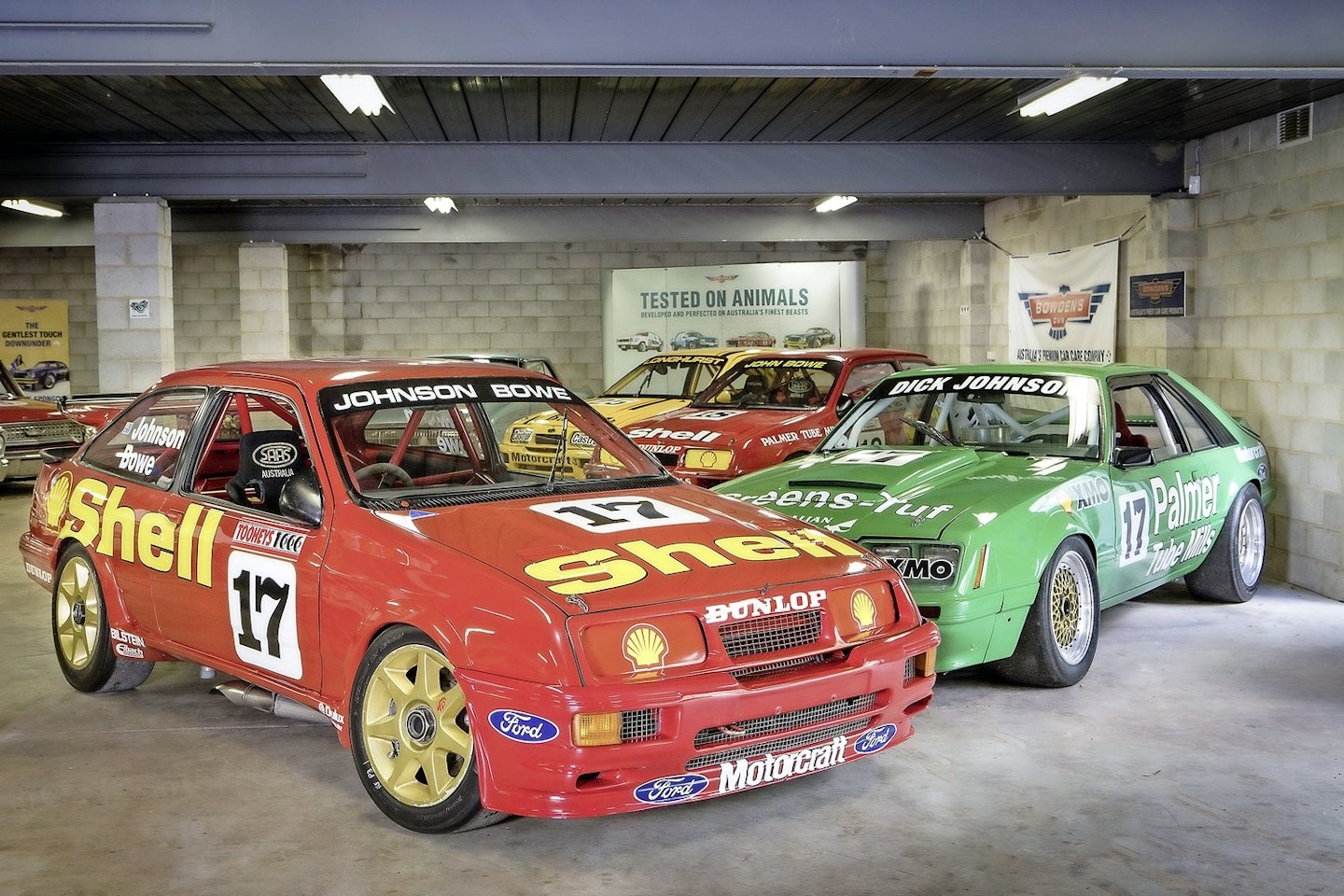 1988 Ford Sierra RS500 – Dick Johnson Racing
'We were chuffed to get this Dick Johnson Racing Sierra RS500 Number 5 – one of only six,' Chris explains. 'We already had Number 4 but wanted Number 5 because it was the '89 Bathurst 1000 winner.
'Dick offered us the chance to buy the car – which also came second at Bathurst in 1990 and 1992 – in 2006. It hadn't run since 1993 so we had to pull everything apart and recommission it.
'Our mechanics really enjoyed working on it because they wanted to see how Dick managed to get the power down back in the day when other guys struggled. Dick says the car made up to 680bhp in period, which is pretty impressive for a 2.0-litre engine.
'The collection is always evolving. We have a lot of cars here and move stuff on and get other ones from time to time. For us it's a constantly developing thing, particularly cars that have raced in Australia. We aren't really looking for any more cars at the moment – looking after what we have is more than enough work!'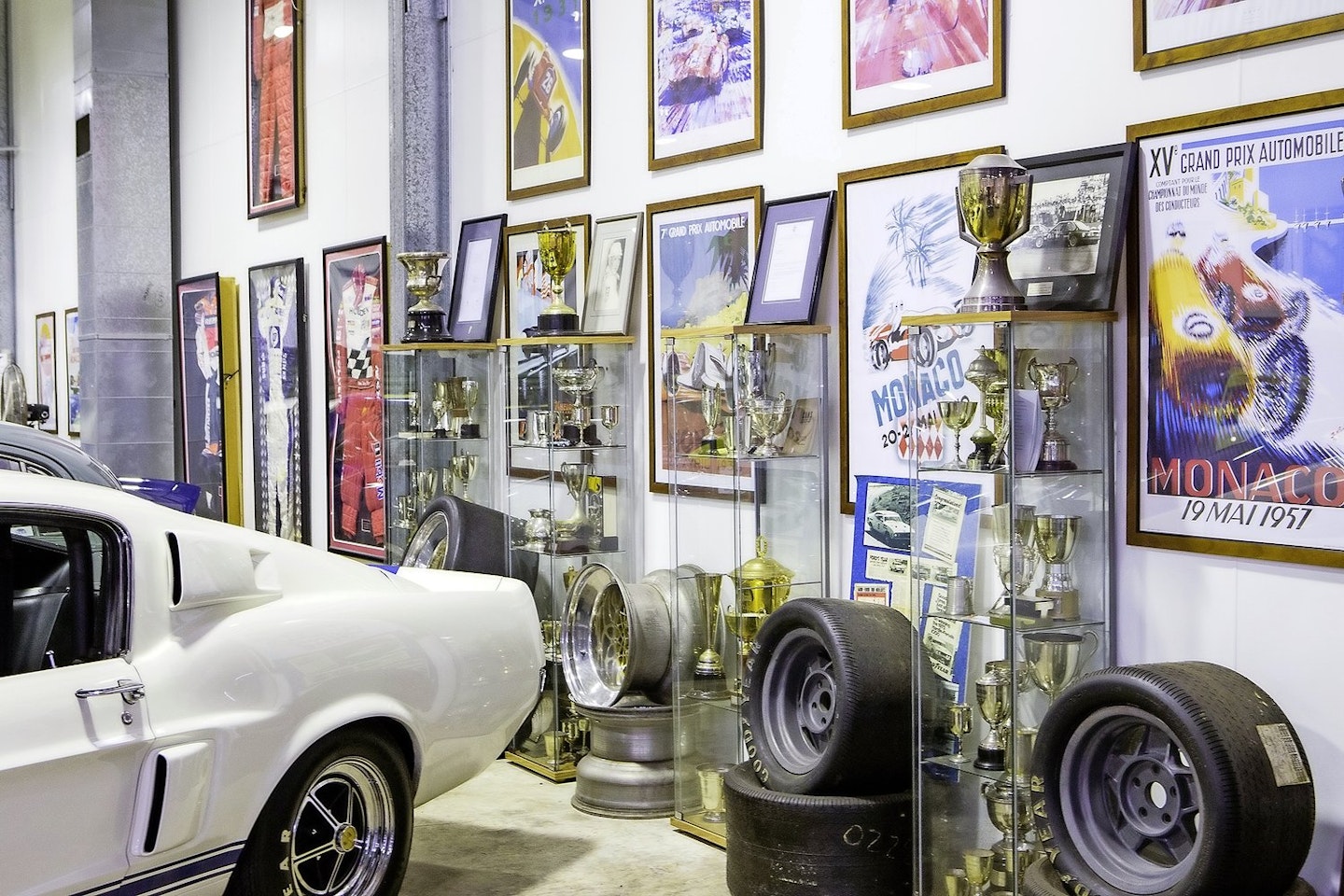 Keeping them running
'We struggle with moisture and mould in the Queensland climate,' says Dan. 'We don't use electric dehumidifiers for fear of fire, so a special anti-mould trim treatment we make ourselves and moisture-absorbing packs do the trick.
'We have two full-time mechanics whose job it is to make sure all the cars are running at any one time. We find that a car's brakes seize when it sits for a long time so the guys drive them up and down our private roads to keep everything moving. There is a lot of battery maintenance to be done and we detail every car before it takes part in any shows or tours.'
Thanks to David, Dan and Chris Bowden (bowdensown.com.au and ecuriebowden.com)
The collection in full
1951 Ford Customline 'Single Spinner'
1955 Mercedes-Benz 300 SL Gullwing
1956 Porsche 356 Quad Cam Carrera Speedster
1958 Jaguar MkI Works Racer
1959 Porsche 356 Coupé
1963 Ford Lotus Cortina Mk I. Works prepared, ex-USA Team Lotus and ex-Allan Moffat
1964 AC Shelby Cobra, ex-Ron Thorp
1968 Porsche 911 TR, ex-Alan Hamilton
1969 Ford Mustang Trans Am, ex-Allan Moffat
1970 Holden HT Monaro GTS350 'Trans Aus', ex-Norm Beechey
1970 Ford XW Falcon GT-HO Super Falcon, ex-Pete Geoghegan
1970 1970 Ford XW Falcon GT-HO Phase 2, ex-Allan Moffat
1971 Ford XY Falcon GT-HO Phase 3, ex-Allan Moffat
1971 Ford XY Falcon GT
1971 Ford XY Falcon GT-HO Phase 3, ex-John French
1971 Porsche 911S 2.2, ex-Jackie Oliver
1972 Ford XA Falcon GT-HO Phase 4
1972 Holden Torana GTR XU-1, ex-Bob Morris
1973 Porsche Carrera RS
1977 Ford Falcon XC Hardtop, ex-Colin Bond
1978 Holden LX Torana A9X Hatchback, ex-Peter Brock
1979 Holden LX Torana A9X Hatchback, ex-Peter Brock
1979 BMW M1 Procar
1979 Chevrolet Camaro Z28, ex-Kevin Bartlett
1980 Ford XD Falcon, ex-Allan Moffat
1981 Ford XD Falcon 'Tru Blue', ex-Dick Johnson
1983 Mazda RX7 Mulvihill 1984 Ford XE Falcon 'Greens Tuf', ex-Dick Johnson
1984 Ford Mustang – 'Greens Tuf', ex-Dick Johnson
1985 BMW 635 CSi Schnitzer, ex-Bob Jane
1986 BMW 635 CSi John Player Special, ex-Jim Richards
1987 Holden VL Commodore Holden Dealer Team, ex-Peter Brock
1988 Ford Sierra Cosworth RS500, Dick Johnson Racing Number 4
1988 Ford Sierra Cosworth RS500, Dick Johnson Racing Number 5
1990 BMW M3 Schnitzer Evo III 2.5
1990 Nissan Skyline R32 GTR
1993 Ford EB Falcon GT
1995 BMW E36 works-built Super Tourer
1997 Ford EL Falcon GT