A life in Majorca suggested this Radford Mini's restoration would be straightforward for Motorvation Classics. Little did Will Birrell's team know it would be anything but
Words RICHARD MASON Photography IAN SKELTON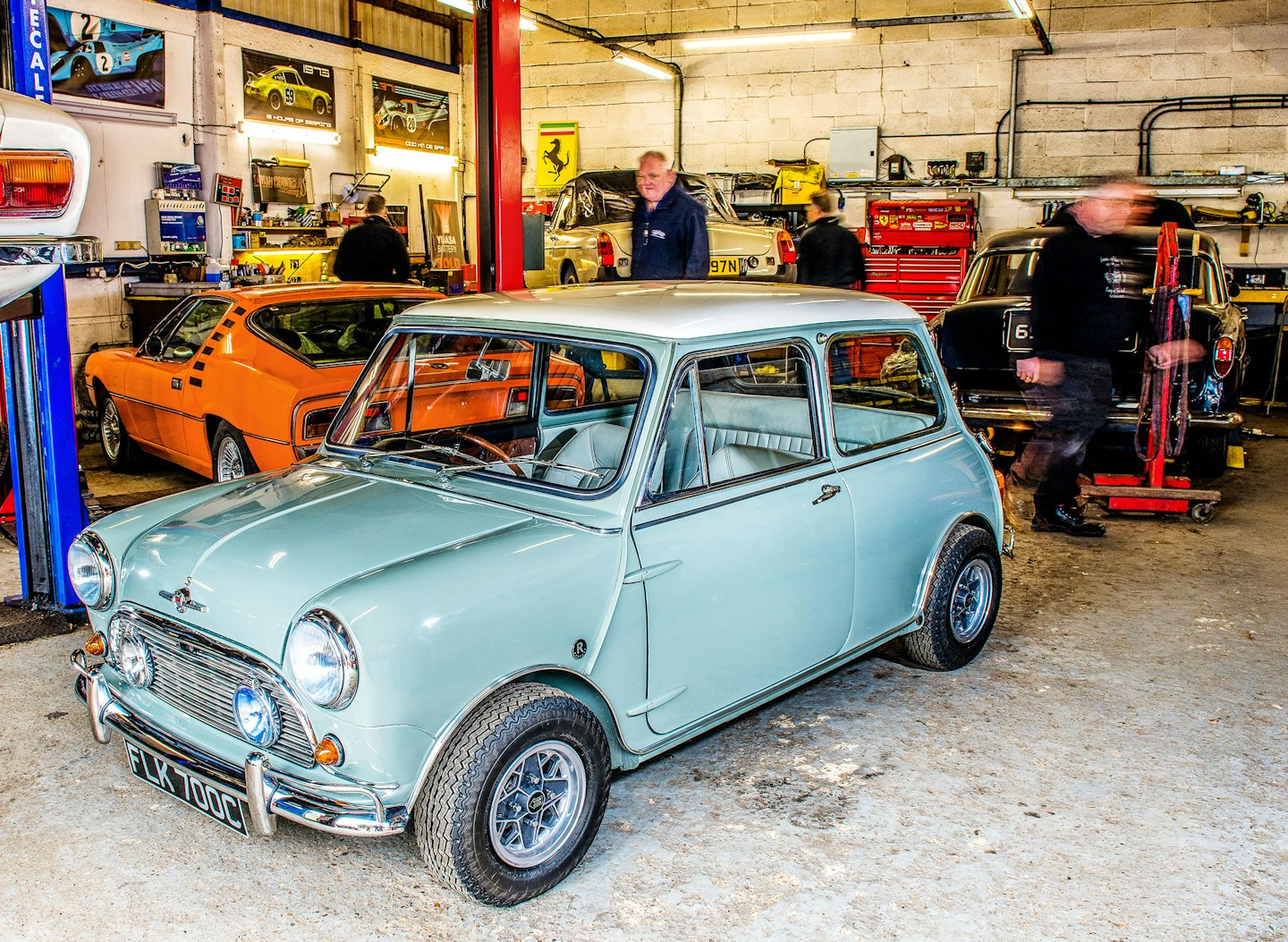 There was a hornets' nest inside it when we stripped it down,' says Will Birrell of Motorvation Classics, the company tasked by owner Phil Nisbett with rebuilding this rare Radford-modified Mini. Maybe it says something about the mindset of the Swinging Sixties that a tiny utilitarian car was turned into something stupendously luxurious with a price tag to match – and it found buyers. Harold Radford Coachbuilders was doing just this to Mini Coopers by fitting Rolls-Royce electric windows, Bentley parking lights and customised luxury interiors. Almost 60 years later, Phil Nisbett decided to rescue one such Sixties curio by sending it to Motorvation Classics' premises in Sarratt, Hertfordshire, for what turned out to be an epic restoration.
Will explains the car's back story, 'It was first registered October 1965, acquiring another three owners before being bought in 1982 by current owner Phil's cousin, Russel Howard. Russel drove it around Chelsea before moving to Majorca in 1984, taking it with him. Apparently it sat in his garage for years. Phil, who has a farm there, bought it from his cousin in 2011, also keeping it in his garage for several years. Finally the Radford was moved onto the sand dunes near his house for maybe a year.
Follow the restoration journey in the November 2023 Edition of Classic Cars magazine, or get instant access on your device for only 99p.