When we plan an issue of Classic Cars it's vital to get the mix and balance of cars just right. John Harris has achieved that with his car collection. In fact we could probably put together a whole issue with his cars.Clockwise from bottom right: BMW Alpina B9, Ford Zodiac Convertible MkII, Lister Le Mans MkIII, Lambretta Innocenti 150, Mini custom roadster, Rolls-Royce Corniche convertible, Lister Le Mans, Land Rover
'I admit it's an eclectic collection, but I buy cars I'm passionate about,' he says. 'Nothing too fancy – it's more about what I can relate to. It's not about having the best or the flashiest, they're about my life. And if I can pass on my enjoyment, that makes me happy. It gives a lot of people a lot of pleasure to see old cars they can relate to. I do local weddings and events – I'm always happy to put on a display.'
John is of humble beginnings and has the cheerful disposition of someone who hasn't forgotten it, jokingly referring to himself as 'the fruit and veg man' to balance an anecdote about a deal with Harrods. His collection is like that too, with a customised Mini sharing space with a Bentley Arnage (his second). 'I've got a bit of a Mulliner thing; I visited their workshops and saw the last three Arnages being built – the traditional craftsmanship was amazing. There was a pin-striper with a "potter's wheel" doing the wheeltrims.'
John's full of passion like that, and pragmatism too. 'All my cars have to work and are driven regularly. Where's the fun in merely investing in cars and never enjoying them? It's like buying bottles of vintage wine to store away. I like to drink my wine.'
1957 & 1964 Ford Zodiac MkIIs
The 1957 Zodiac is the car that started it all, and John points the finger of blame squarely at us. 'I was catching a flight to Rome for a horse trial before the 2008 Olympics – one of our horses was competing – and bought a copy of Classic Cars to read on the plane.
'I saw this MkII Zodiac in Percival Motors' ad and it took me right back. My first car was a MkII Consul. I could never have afforded a Zodiac back then, but always wanted one. As it was, I had to work in a bank, a pub and a greengrocer's to pay the hire-purchase on the Consul.
'When I got back to England I went straight down to Percival Motors and bought the Zodiac. I'd really got the bug because I bought a fabulous P4 Rover 80 at the same time. But once I started driving that I found I had no passion for it, so I swapped it for the Land Rover I still have. Its previous owner had given it a £25,000 restoration.
'I'd been told the Zodiac would be a money pit, but over the years I've done 5000 miles and it has needed nothing more than oil changes. It's a lovely unmessed-with car that still only has 61,000 miles on the clock. It has been at least partially restored, but it's hard to tell. I still love to drive it now, despite all the other cars I've acquired; the engine is so sweet.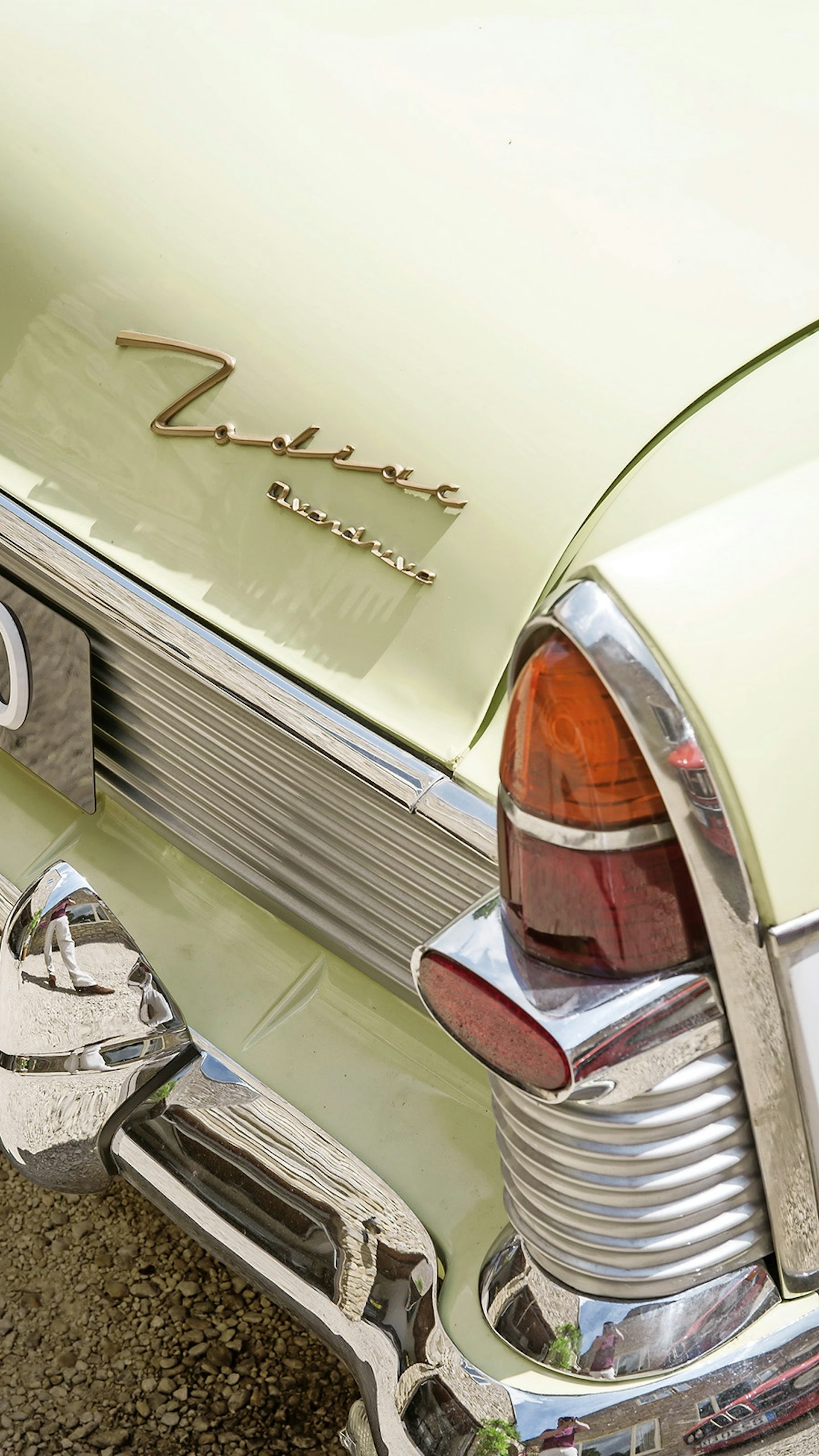 'Since buying the convertible version I've started thinking I should probably sell this, but then I sit in it and change my mind.
The convertible was my ultimate car and I bought this one after seeing it on West End Classics' stand at the last NEC show. It was a lot of money, but it's one of only 80 with the electric roof. A chap had restored it over six years then sadly died. It looked immaculate but needed the brakes and clutch doing. I drive this one quite a bit. It's fabulous – all you need is the weather.'
1982 BMW Alpina B9 Sytner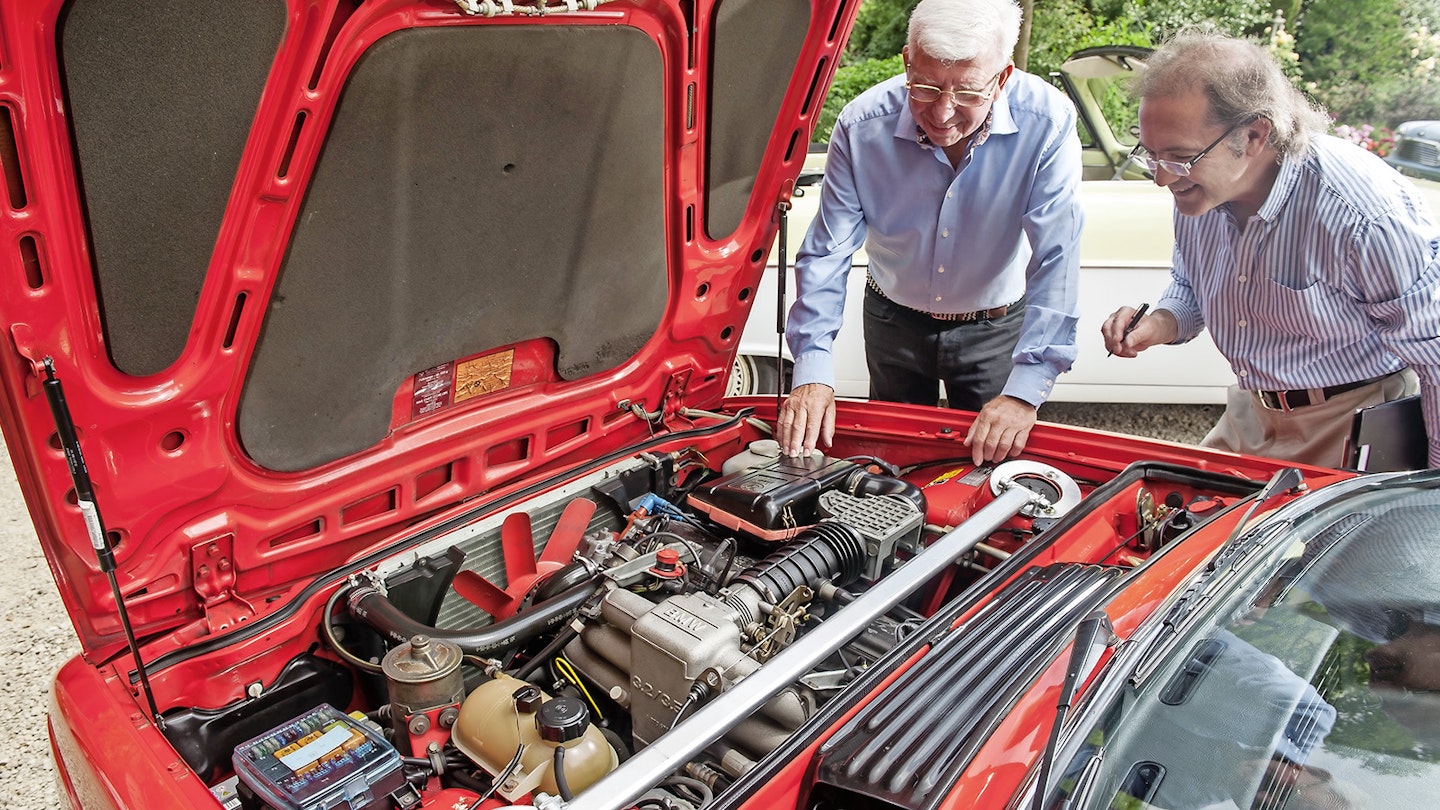 'I've always liked BMWs and bought my first in the mid-Seventies. That was a 3.0 Si that I fitted with Wolfrace wheels – all the rage back then. I also used to race BMW 635s back in the Eighties, so I went looking for another. I came across this about a year ago: one of only three right-hand drive, Frank Sytner-modified Alpina B9s, which were based on the M635CSi. With a genuine 36,000 on the clock and all the paperwork, I had to have it; you won't see a better one and this is my epitome of a good car. It's had the full Sytner conversion and the normally aspirated 3.5 produces 380bhp. The full leather steering wheel is unusual – that's a Frank Sytner special. He has seen the car and remembers doing it. The real beauty of this car is the way it drives and the quality of the finish.'
1961 Jaguar Mk2 3.8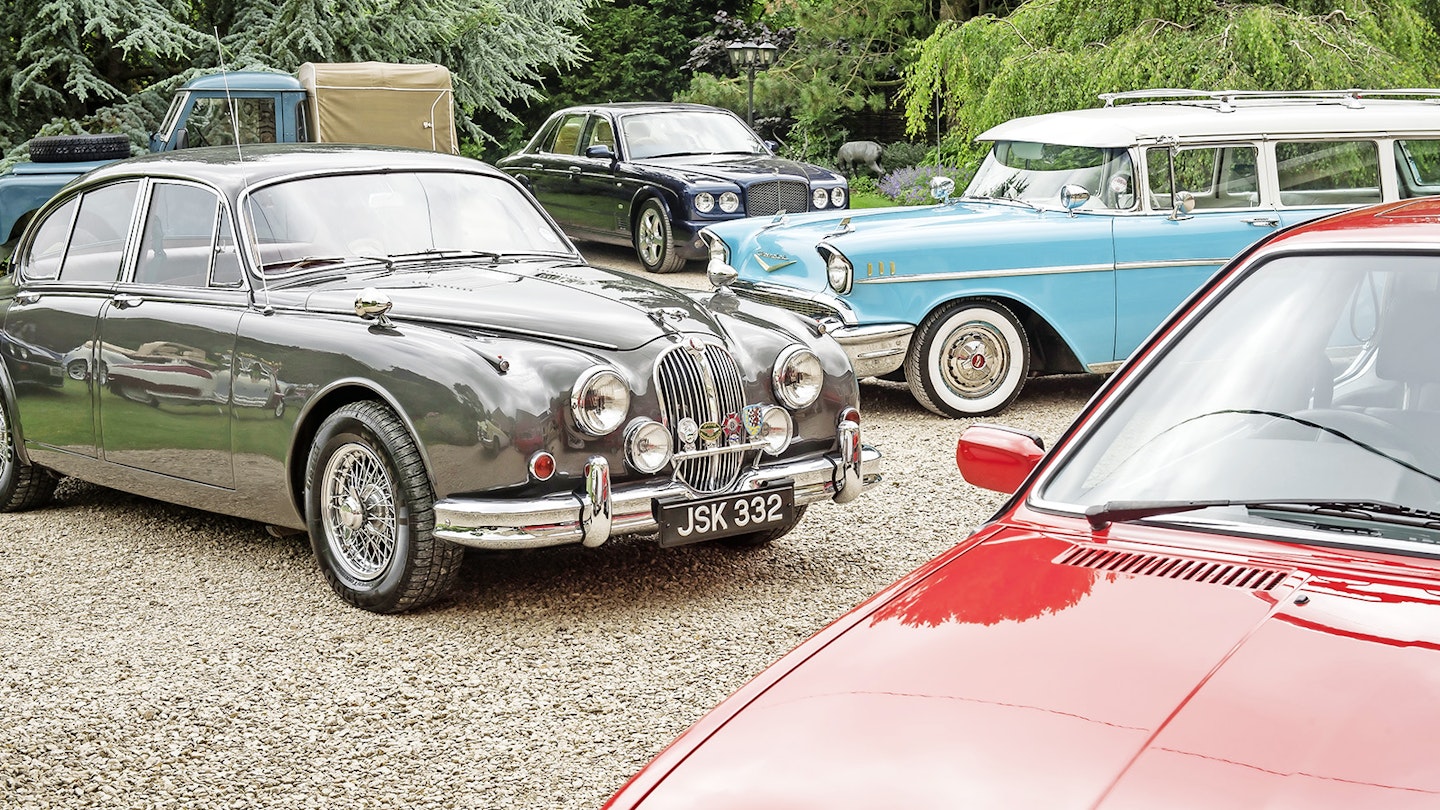 An early addition to the collection, this Jaguar might raise a few hackles among preservationists. Not that John Harris is worried – he loves it just like it is. 'I bought this five years ago. It's a South African car that had been in a private collection for most of its life. It came with 18,000 miles on it and it's now done 21,000. You can get these cars restored, but to find one as original as this is quite special. It's completely original inside – even the woodwork.' A lovely warm glow emits from the timber, which has just one fine crack in the lacquer on each side of the dashboard. 'The paint is all Jaguar's too; I just had to have it machine-polished to take out marks where a dust cover had rubbed.
'I had Racing Green add Coombs-style modifications – bonnet louvres, wheelarch spats, wider chrome wires with 205/70x15 tyres. The 3.8 engine has been tweaked to around 240bhp and the gearbox is a five-speed Getrag. I had better brakes fitted as well – with more power, you want it to stop too. As a result of all that it's lovely to drive. I've done the London to Brighton classic car run in it three times and it's hard to keep from putting more miles on the clock.'
1990 Lister Le Mans MkIII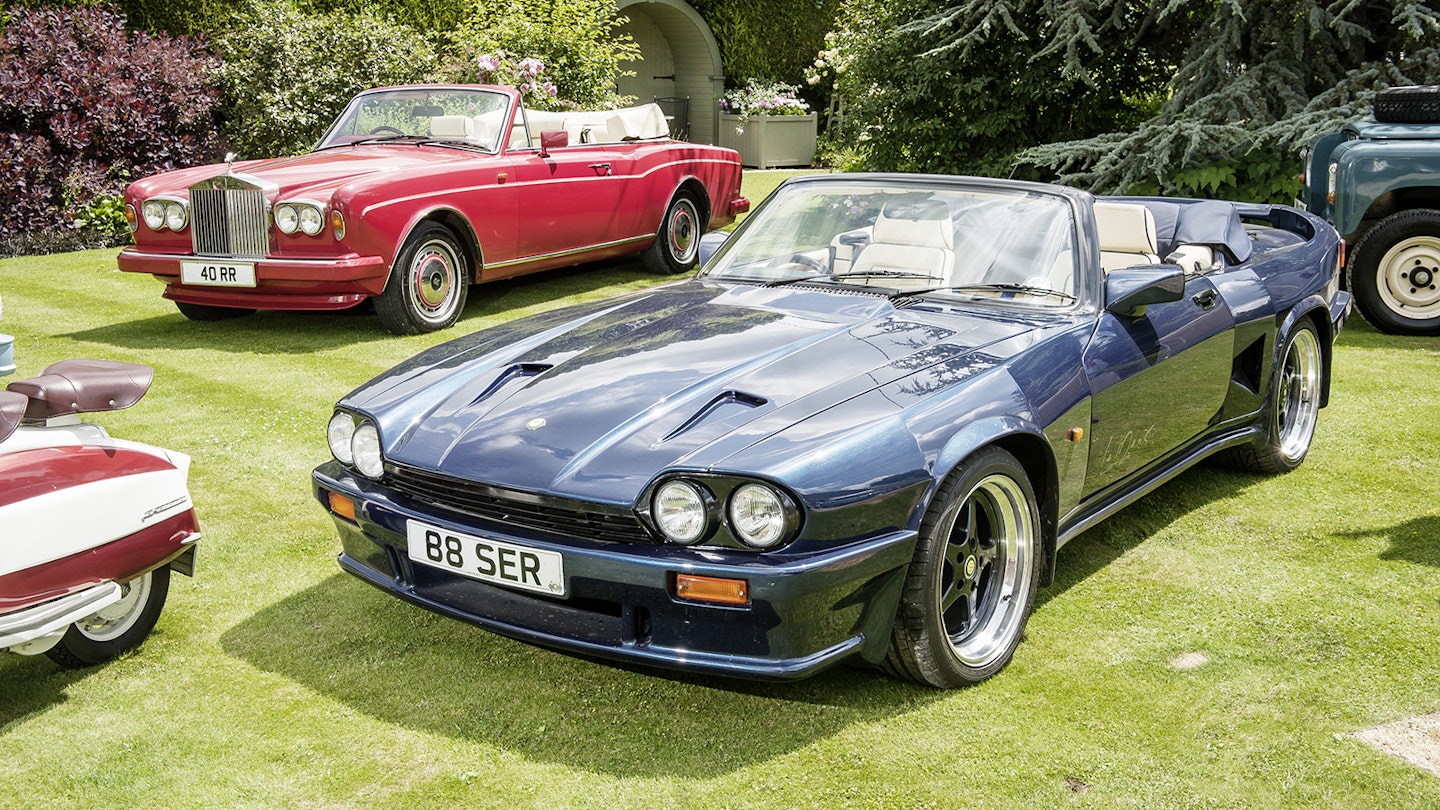 In stark contrast to his Mk2, John's other Jaguar is actually a Lister, but based on an XJ-S convertible. Having set his heart on a Lister, tracking one down wasn't easy. 'I tried to buy an ex-Sultan of Brunei coupé version at a Silverstone Auctions sale, but bidding got too high. Then this one came up at Bonhams last December. I was only looking for a 5.3 or 6.0-litre version, but this was even better – one of only three with the twin-supercharged 7.0-litre engine and 596bhp, and a former company demo car. It was in my favourite colour too. Again it had originality, very low miles and had been in the Lister museum. I was so keen I tried to buy it before the sale, but my offer was turned down. As it turned out, I actually paid less than I'd originally offered.
'It has enormous, brutal power. I've got some powerful cars but this takes me back to my racing days – you really have to take control and drive it. It's not one for leafy lanes and it has a heavy clutch, but is great once you get it rolling. I'm taking it to the Nürburgring in a couple of weeks.'
1957 Chevrolet Bel Air Townsman Wagon
Continuing on the theme of contrasts it's hard, nay impossible, to ignore John's turquoise and ivory 1957 Chevy, a vast icon of chrome Americana – and no slouch either, at least in theory. 'It's been fitted with a 350ci (5.7-litre) engine and three-speed auto, in place of the 283ci and two-speed Powerglide it would have had. And what the previous owner has done to dress the engine up is fabulous.
'The catch is that he used this to tow an Airstream caravan to shows, so it has a really low-ratio rear axle that's screaming at 50mph. It's fab for a few miles and a bit of fun for going round local pubs. It's certainly my most eye-catching car – the number of times it gets photographed is amazing.
'I didn't actually go out to buy it, but Eclectic Cars had it up for sale – I've bought a few via them – and it was so unique and in such good condition, having won American Automobile Association awards, that I had to have it. Strangely, part of the deal was an agreement with the previous owner not to enter it in national shows. He'd fallen out with some organisers after having gone to shows for years with his two dogs, then being told he couldn't come in when he got a third dog. Hence it says "The dogs won" on the licence plate.
'For me it's the looks and all the period extras the car has been kitted out with, from the aluminium roof rack to the cooler in the boot. It has speakers that play through the vents above the headlamps, so you can play music while picnicking. It also makes people jump in petrol stations.'
1976 Ford Thunderbird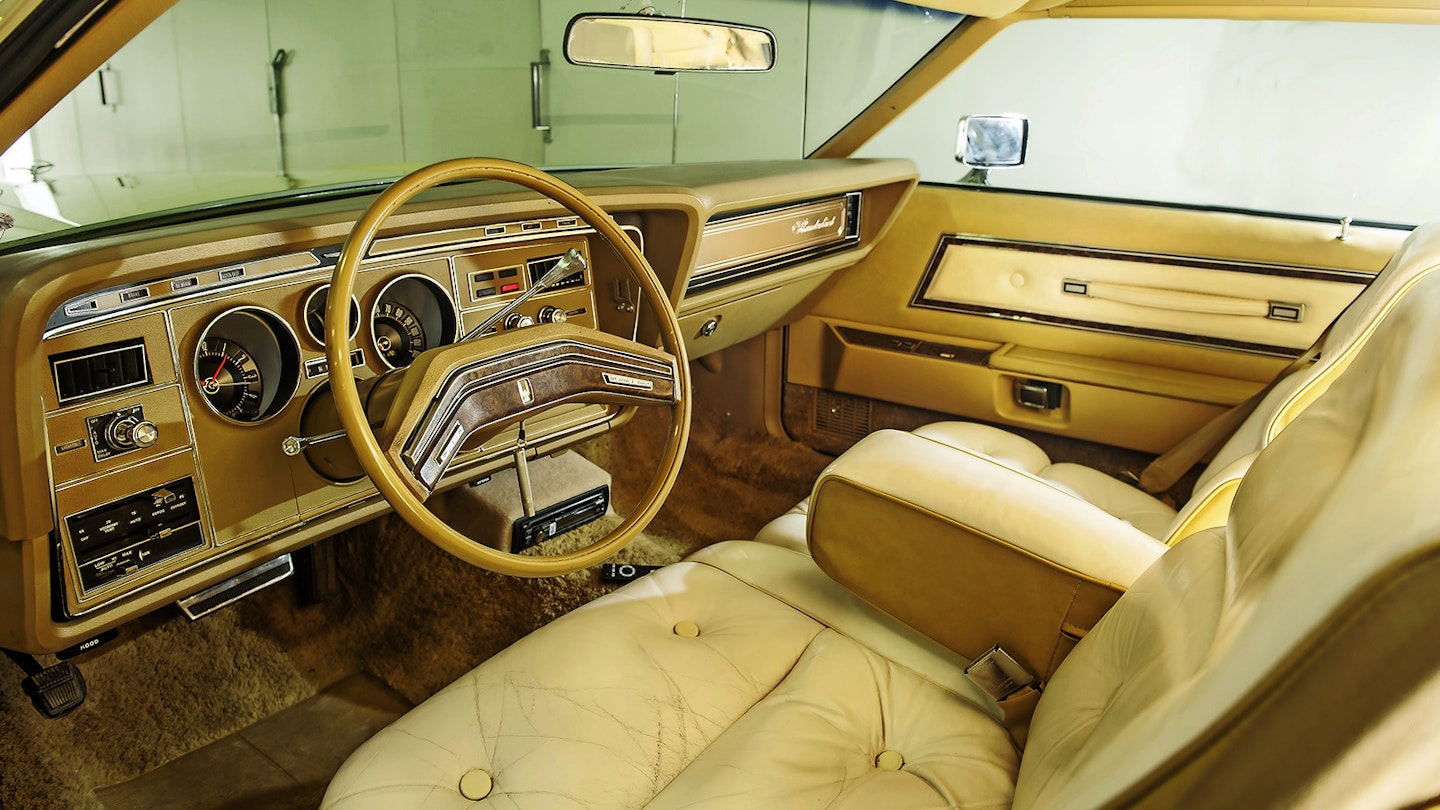 The 1957 'Fuelie' Corvette looks like a perfect match for the station wagon, but John describes it as a pig to drive and the car he's most likely to sell. Strange to relate, he prefers the Thunderbird. 'I saw it at the NEC in 2009 and it was so outrageous that I had to have it – it was just after I'd bought the Mini. I paid £6000 after a lot of haggling with the Shelby collector who'd got it in a job lot. What else can you get for that money that's so fabulously OTT with all that shagpile and shades of beige and everything? It's the last of the big-engined T-birds, too, with a 460ci (7.5-litre) engine.
'When I drove it home my wife's reaction was, "Oh my god, what have you done?" But she's mellowed over time and will go out in it now.'
1964 Ford Zodiac MkIII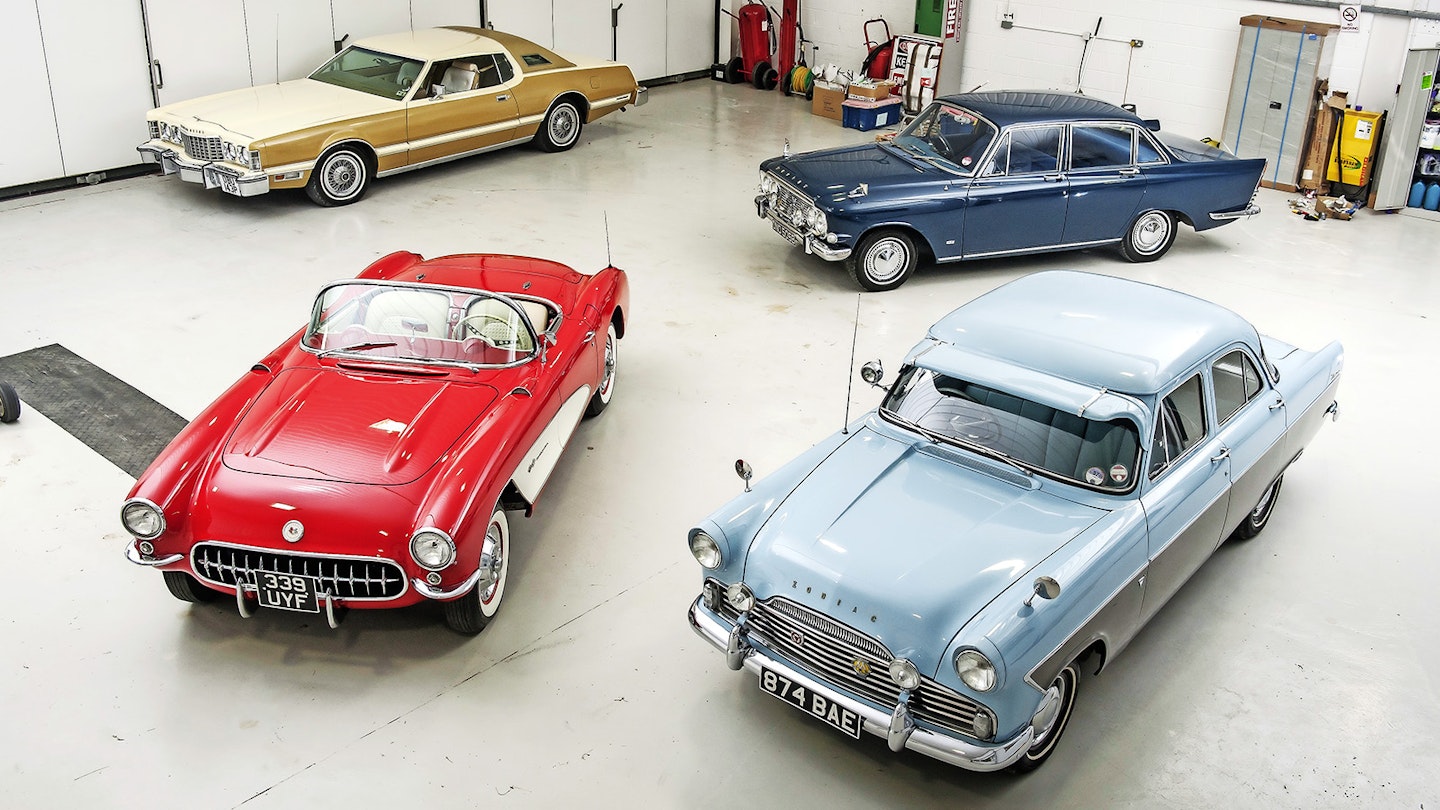 'I love the MkIIs but have always thought of the MkIII as one of the nicest of all cars. I owned one when I got married in 1967 and being a sentimental old bugger I had to get another for the collection. Trying to find one good enough took a long, long time because they rusted so badly – I like to get cars as original as possible and never buy to restore. I got this two years ago, from West End Classics again. I saw it in their ad, but it had already sold. Luckily after four months the buyer brought it back to part-ex against a TR. I bought it immediately and have been enjoying it ever since.'
John Harris has yet to run out of either space or passion, so his collection will continue to grow. He quietly admits, 'I want a Jaguar XK150 next.'