Committed Alfisto Pryderi Gruffydd is probably the only person to nominate the same car ten times. We hand him the key to an Alfa Romeo SZ for a day to see if reality justifies the obsession...
This feature, originally published in the February 2015 issue of Classic Cars, is part of our series 'The List', which puts a reader behind the wheel of one of the cars in their top ten dream drives list. Click here to view the contents of our latest issue.
You're usually quite eclectic when dreaming up your wishlists, which typically contain a combination of supercars, luxury saloons, racing machines and childhood memories. But for Pryderi Gruffydd there was only one choice, so deeply ingrained on his psyche he sent in two lists – one dominated by Alfa Romeo supercars, and another nominating the same car ten times. As we stand in a chilly, fog-bound Peak District awaiting the arrival of that car, the SZ, he recalls his long and difficult relationship with the creation Italians call Il Mostro – The Monster.
'I very nearly bought one once. It was a few years ago when they weren't worth anywhere near as much – £20k at best. One surfaced in a lockup – an ex-investor car. It only had 3000 miles on the clock and was covered in dust and mould.
'I was under no illusions that it would be a daunting project to refurbish it, but it was the only way I'd get to own my dream car. I offered the owner £15k but he said no. I just couldn't afford any more so I had to let it go. I've regretted that moment ever since.'
I get the distinct impression Pryderi's entire driving life has been building up to this particular moment.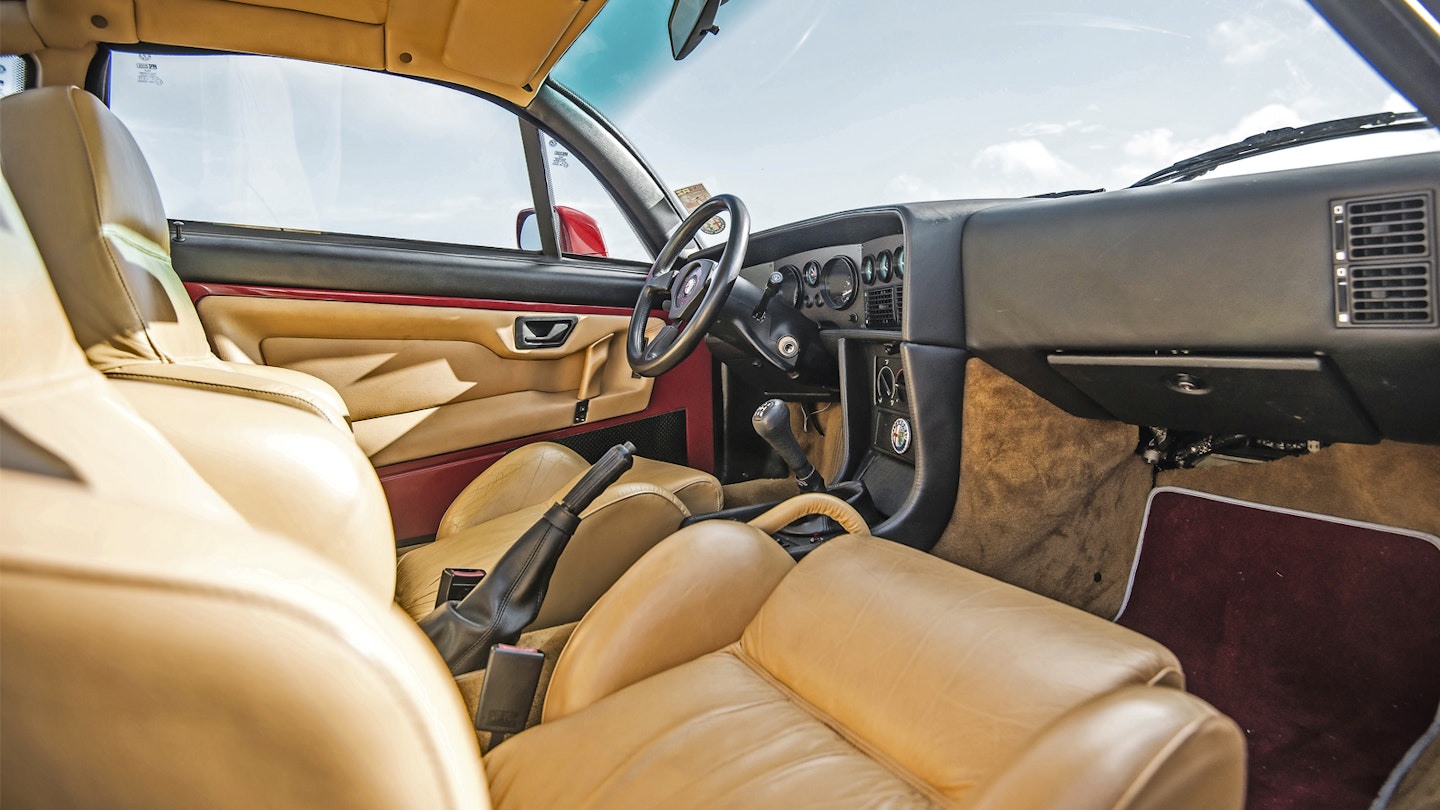 Six headlight beams needle their way through the gloom of the Cat & Fiddle Pass, and the brutal snout of Steve Ball's SZ swings into the car park like a boxer's fist. It's an unusual expression of aggressiveness, seemingly drawing from Picasso's cubist period for its aesthetics. The downward-swept wedge-lines of the flanks collide with the upright front end in a deliberate act of stylistic discord. The long, low bonnet clashes with the blocky, hunched tail, the windscreen takes a warped angle into the roof and the sole concession to Alfa classicism – the tiny shield grille – is shoved into an angry frown by that huge, featureless front bumper. No one could ever call it pretty, but it is a fascinating piece of design. We can't bear to tear our eyes away from it.
After Steve reverses the SZ into a parking bay, Pryderi can't help but park his GTV alongside it and take a quick snap with the camera on his phone, before prowling around it, pawing at the uncompromising plastic coachwork.
'It's always been my favourite car,' says Pryderi. 'I'm a graphic designer so I really appreciate the work of Italian design houses anyway, but if you were to ask me to design my perfect car it would be this. Alfa V6 engine, rear-wheel drive, just enough power to be fun, and non-rusting bodywork – it's precisely what I want in a car. I like the fact that it's a "Marmite" car. It means you really have to understand the work of Zagato, to see where its ideas came from, in order to appreciate it and make sense of it. I also like the fact that it's still just-about affordable. It's an attainable dream.'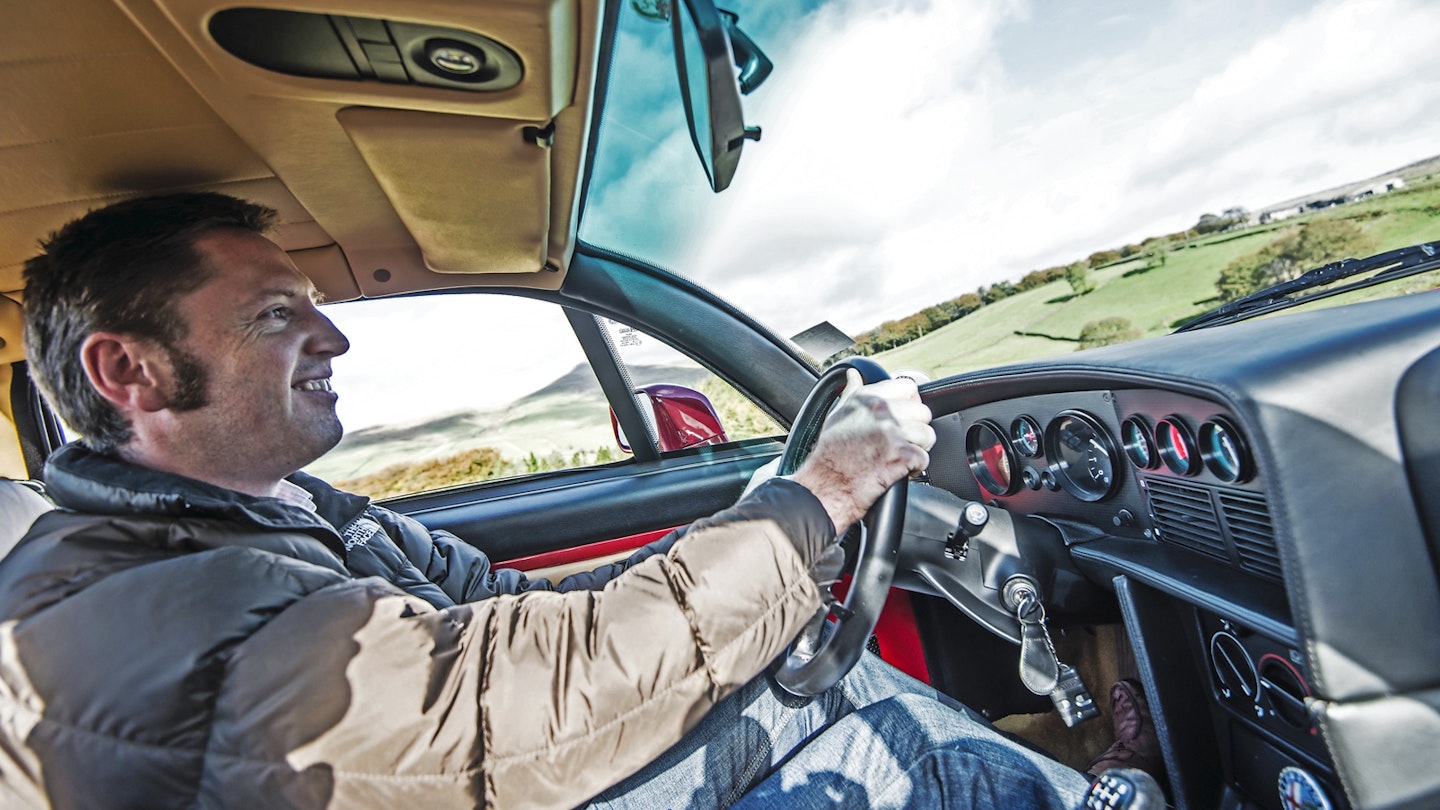 The corkscrew-like corners reward agility rather than power, and after a few hesitant moments getting used to sitting on the left-hand side of the car, a grin breaks out slowly across Pryderi's face and he nods slowly in appreciation.
'It's not that fast – no quicker than my GTV6 – but it's more of-a-piece,' he says, prodding at the unusual cockpit that seems part leather GT, part carbon-fibre racer. 'You can tell it's a handbuilt, bespoke car, not just from the variable panel gaps and the way everything seems to make it creak, but from the way that there are no compromises in the chassis set-up. It's clearly not based on a mainstream front-drive hatchback like so many Alfas. I feel like I'm in a 75 Group A touring car.'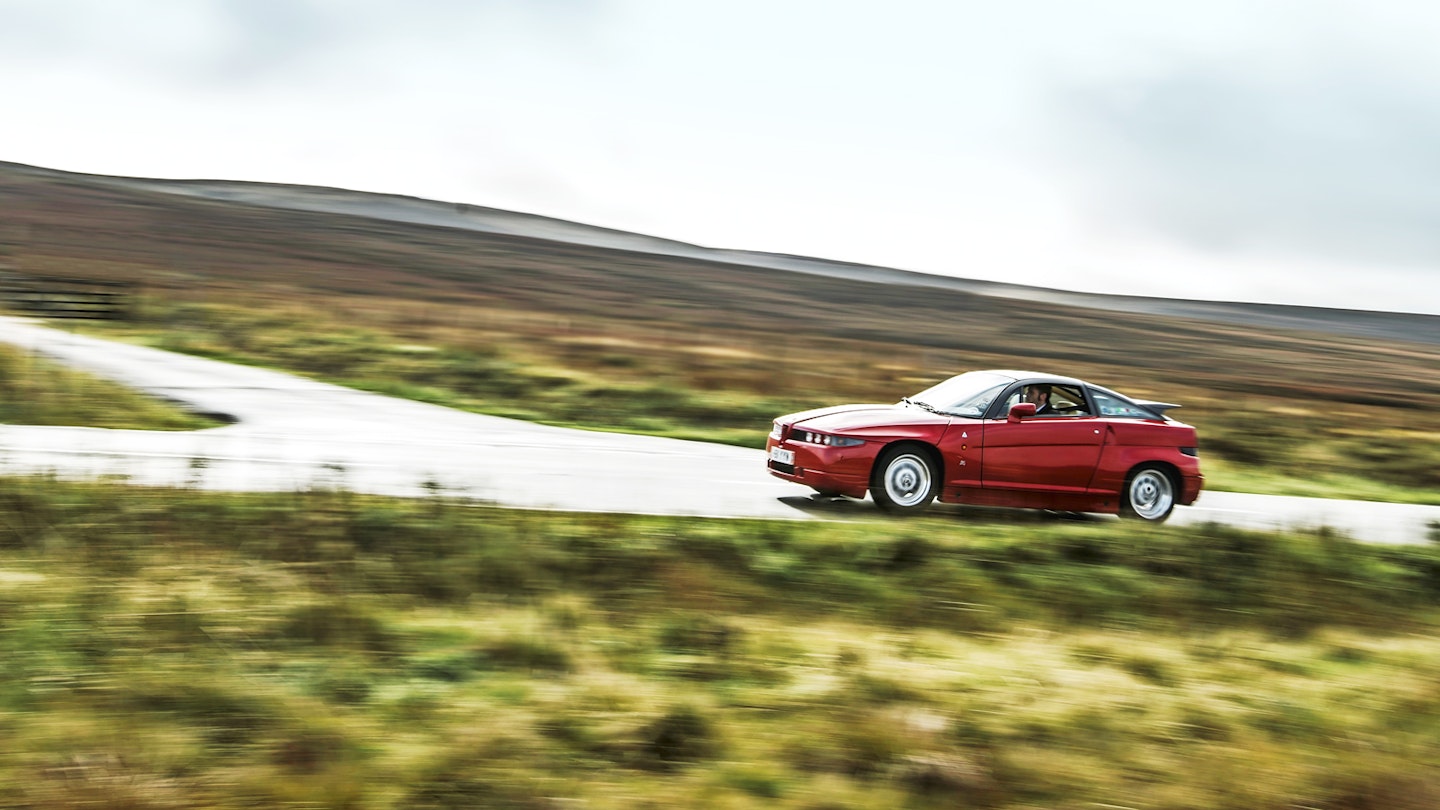 What surprises Pryderi most, though, is the sense of familiarity. 'Even though my Alfas are front-wheel drive, it still manages to share something with them. They all have Alfa-ness, if there is such a thing. It's that prioritising of handling over speed, but in such a way that compensates for any power deficit by flowing from bend to bend. You can feel it in the light weight of the gearchange, the tyres' grip through the steering wheel. It could probably cope with a bit more power – I know some specialists have taken them out to 3.5 litres – but it doesn't need it.'
That said, it's not quite as he was expecting. 'The brakes are rubbish. If I owned it I'd upgrade the pads. As it is they're too vague and fade when you press them hard, so you have to adjust your cornering attack to suit.'
I take the wheel for our trip back towards Buxton, and as Pryderi noted it does engender instant familiarity, but perhaps with a slightly different bloodline. I owned a widebody 155 for four years, and recall memorable drives in a Lancia Delta Integrale.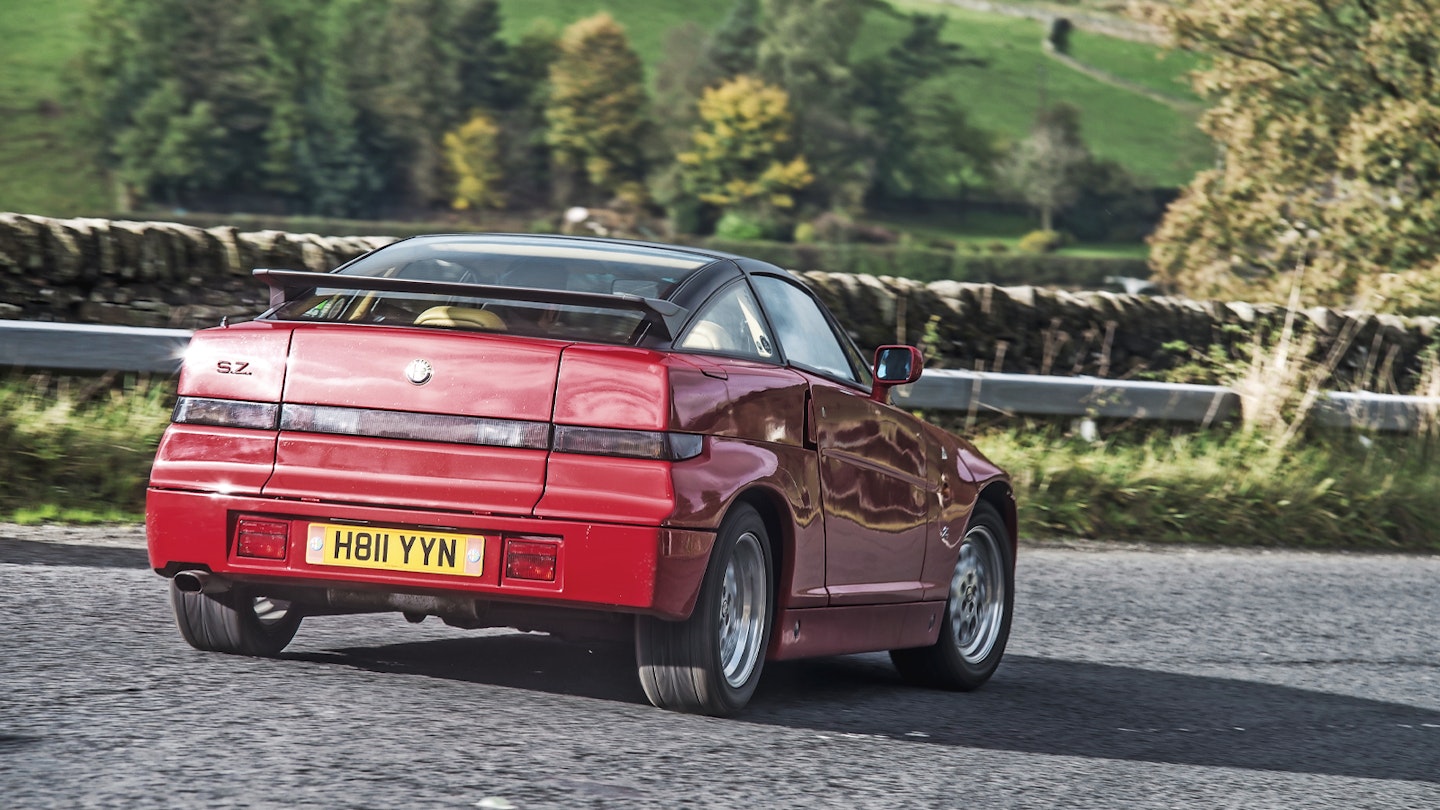 The SZ feels the exact same way when aimed at an undulating series of bends. It's a solid, locked-to-the-road sensation, with masses of grip and no hint of understeer thanks to asymmetric front tyres and aggressive negative camber maximising grip, all tied together with an extremely quick steering rack that's power-assisted for agility's sake without robbing the car of feel. Ripples in the road surface send shudders through the SZ's structure, but never provoke it into skittishness, such is the compliance of its suspension.
So what's the connection? The Delta Integrale rally car and both 75 Group A and 155 Super 2000 touring cars were all the work of the late chassis guru and test driver Giorgio Pianta. The fact that front-, rear- and four-wheel-drive cars can all feel so remarkably similar is surely testament to his influence across all these projects.
I can sense his metaphorical fingerprints all over the steering wheel.
But what's never obvious to onlookers is just how civilised the SZ is. Whenever I've seen pictures of them in the past I've imagined some unruly beast, its face-of-thunder looks surely accompanied by a strident bark from the exhaust.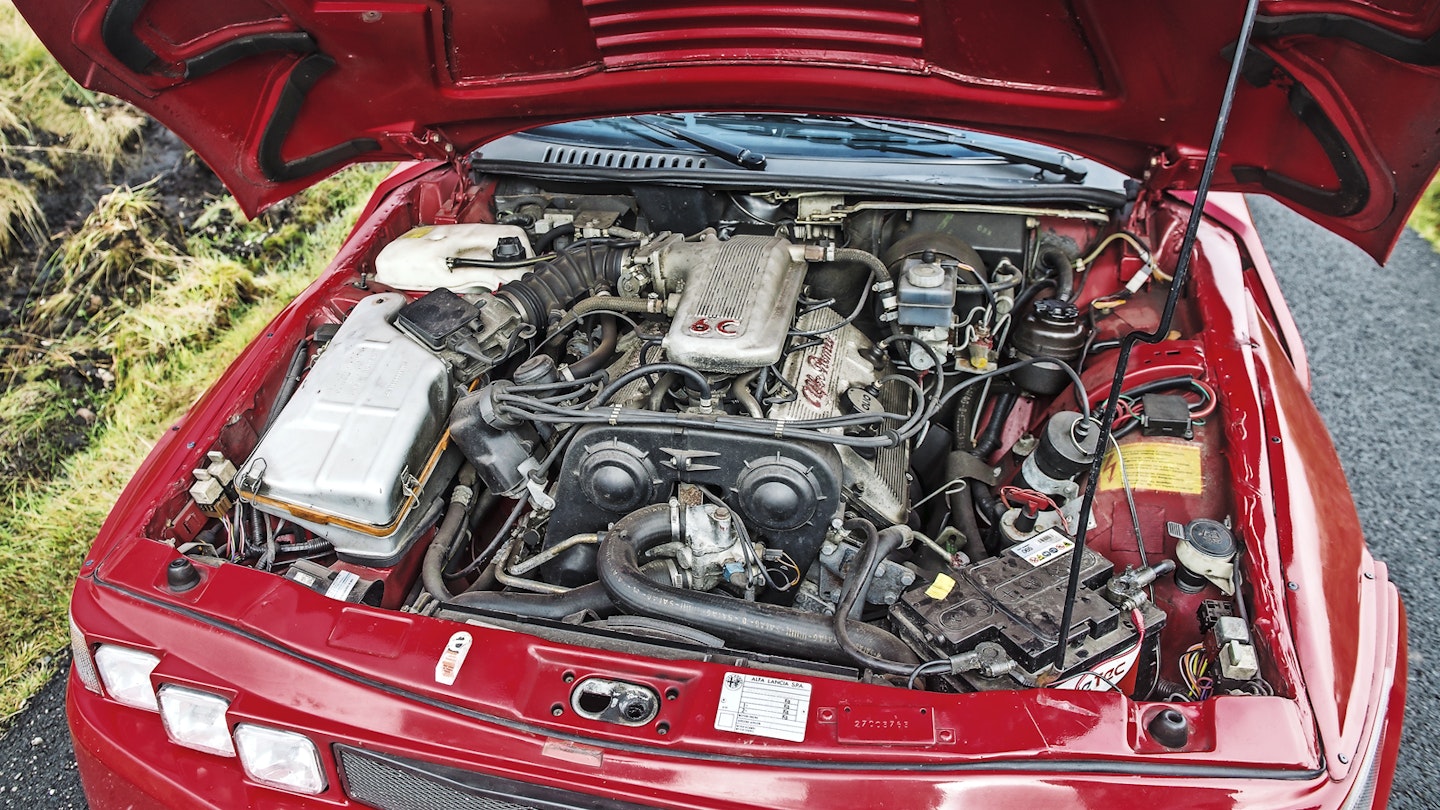 Instead, it purrs quietly most of the time. Take it beyond 3500rpm and its modest cylinders sound a triumphant fanfare rather than a belligerent war-drum thump.
Because of this sophistication, the SZ's biggest surprise is that it's a fantastic GT, rather than a thuggish TVR-style sub-supercar that obliges you to push it to its limits. Its sooth nature, reinforced by a gearbox that's slick for a transaxle unit, is at odds with the anarchic bodywork.
The trick to making swift progress is to put faith in those sticky front tyres to take the strain in the corners – they can cope with 1.1 lateral g after all.
'I had fears that it'd be too similar to my GTV,' says Pryderi as we hand the keys back to Steve. 'But in the end it's everything I hoped it'd be, with the exception of the brakes, obviously. In some ways it also makes me feel better about my GTV – I always thought that it was a poor, distant relation to the SZ, but actually it turns out it's not dissimilar.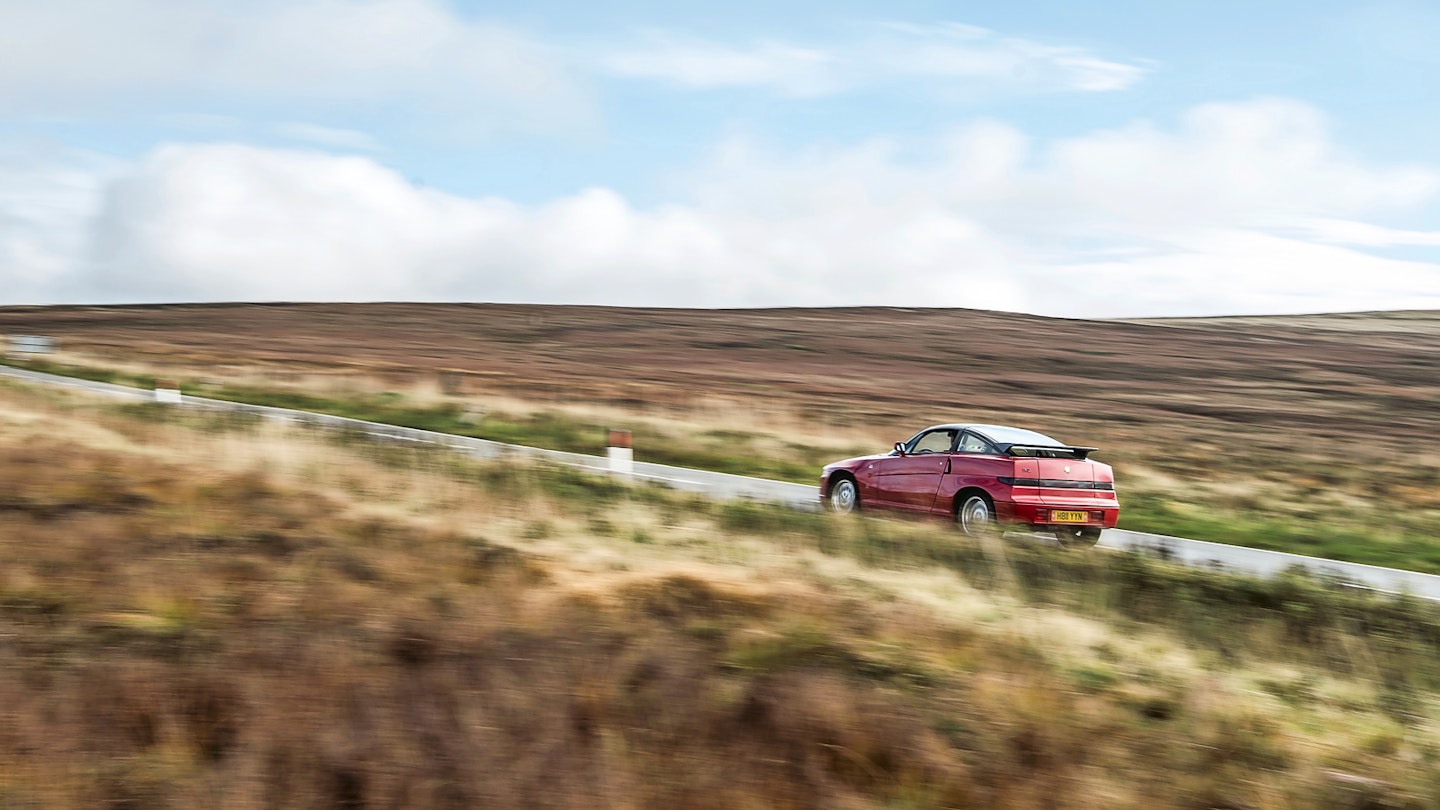 'I can drive home happy now, knowing that whichever Alfa you drive, it's the same things that make it special, and I'm very thankful for that.'