This exquisite little road racer has lived a successful, heartbreaking and charmed existence, in equal measure
Words: Ross Alkureishi Photography: Laurens Parsons/Adolfo Orsi
1935 – Instant success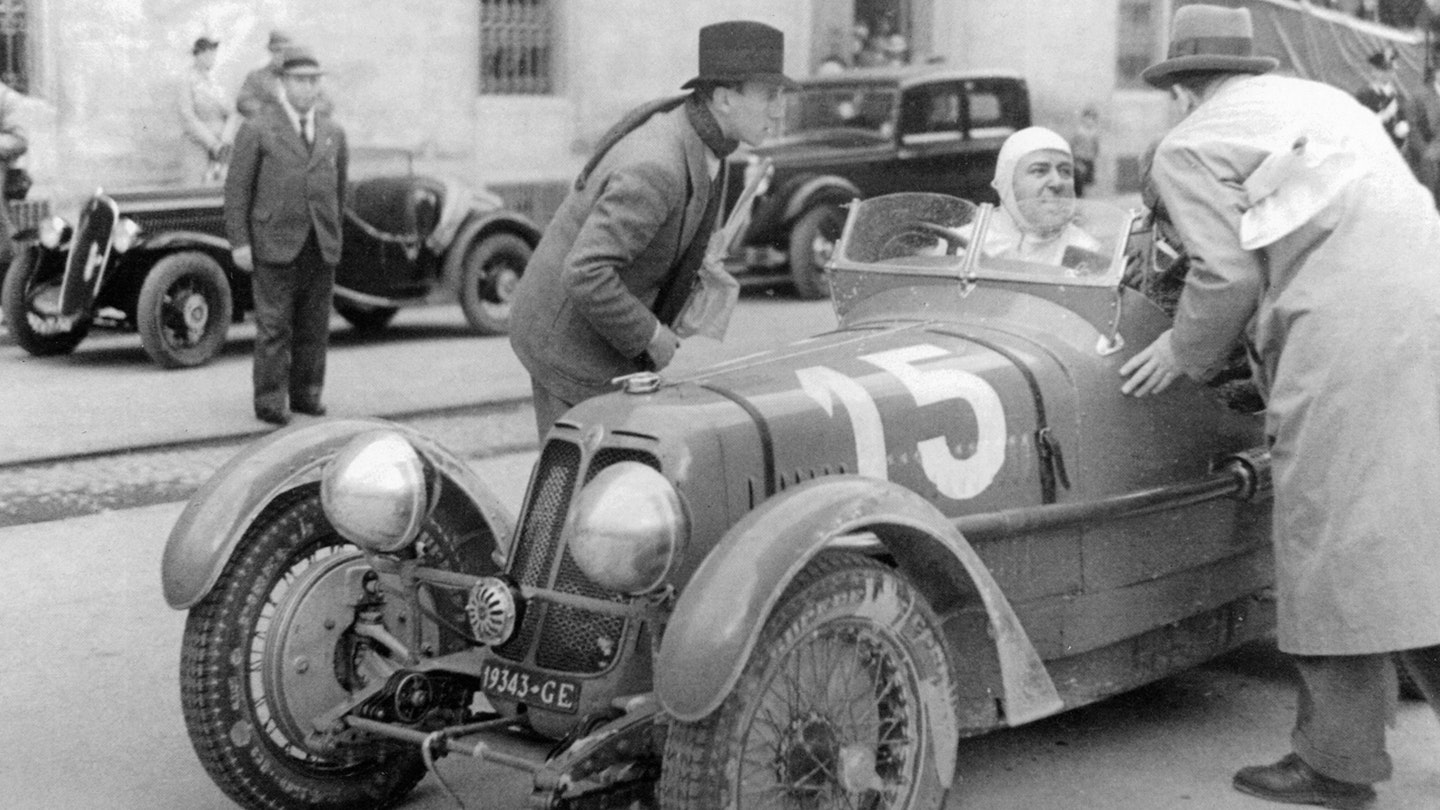 March 15, 1935: Genovese Racer Ettore Bianco takes delivery of chassis number 1126. Derived from Maserati's eight-cylinder Grand Prix racer the 4CS was a two-seater sports car, purpose-built for the Mille Miglia's 1100cc class. It featured the company's first four-cylinder engine, with a twin overhead camshaft, dry sump design with a Roots supercharger; the chassis had a solid front axle and was clothed in lightweight aluminium. The resulting power-to-weight ratio offered scintillating performance and a top speed of 95mph.
On April 14, on the 1935 Mille Miglia, Bianco and co-driver Guerino Bertocchi – Maserati engineer, racing driver and, later, new product test-driver – finished first in class and seventh overall in a time of 15 hours 12 minutes 56 seconds, setting a new class record. They trounced the winner of the 1500cc class by two hours 40 minutes and the winner of the 2.0-litre class by 47 minutes, and 1126 was the only non-Alfa Romeo in the top 17 positions. Bianco racked up another win in the 1100cc race at Circuit of Varese on July 21, before finishing second at Coppa Ciano, on April 5.
On the following year's Mille Miglia – this time partnered by M Bocalli – Bianco again took first in class, setting a new record and finishing an incredible sixth overall, knocking 17min 46sec off the previous year's attempt. During the summer months the car was sold to young Milanese racing driver Ignazio Radice Fossati.
1936 – Horror on the track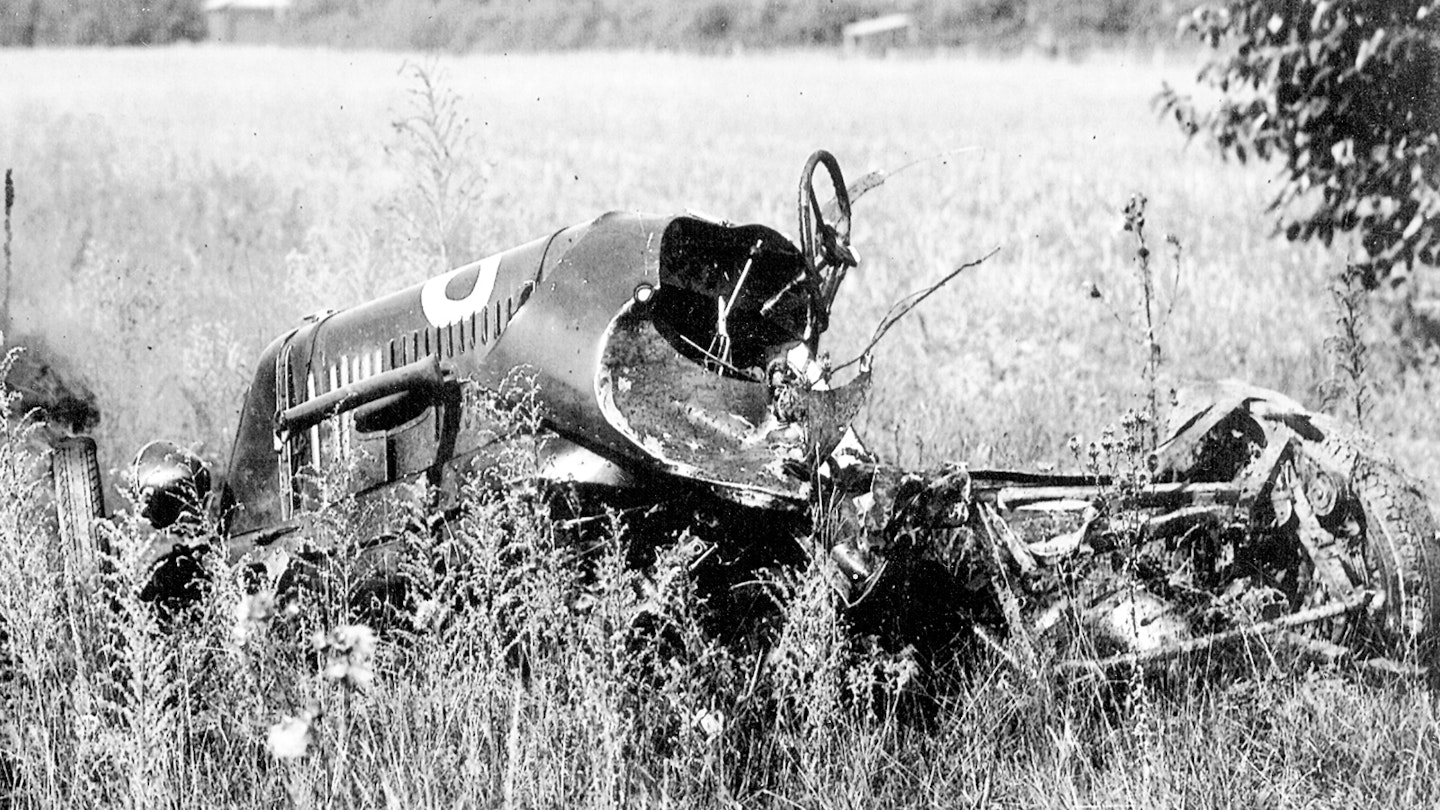 1126's impressive run of results continued with a second in class at the Stelvio Hill Climb (Coppa Mercanti) on August 10, Fossati completing it in 16 minutes 32.94 seconds and averaging 50.754kph. A retirement at the V Circuito di Modena in September followed but Fossati, partnered by Luigi Villoresi, entered the 4CS for the 12-hour class at Parco di Monza on October 4. Just after the nine-hour mark a dog strayed on to the track and was struck by the racecar. The Maserati overturned and burst into flames, killing Fossati.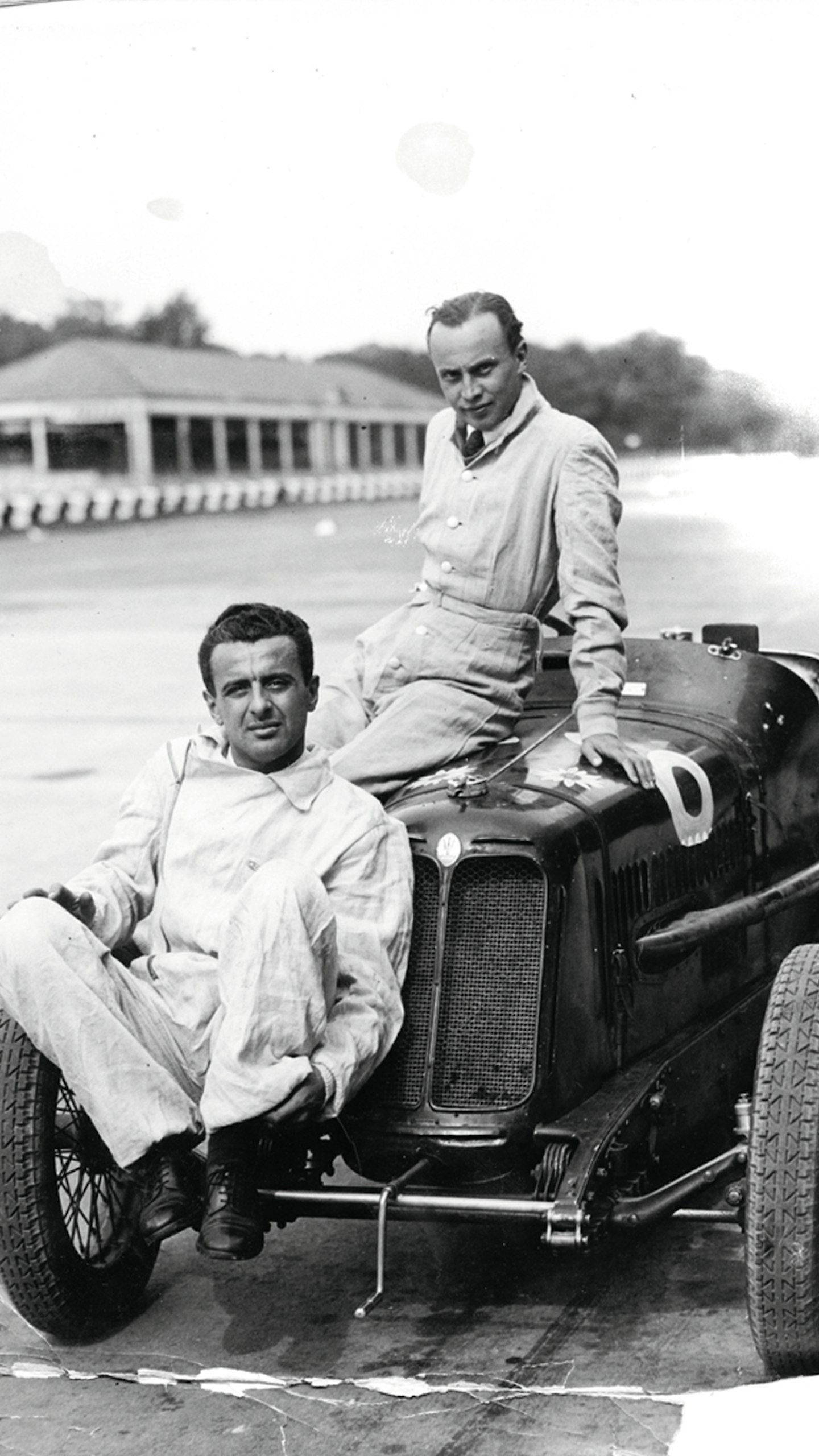 1936 – Mechanical woes
Count Giovanni Lurani and Luigi Villoresi, who – with Franco Cortese – formed and raced as Scuderia Ambrosiana, bought the damaged car and repaired it. A Tecnauto (Turin) independent front suspension system was fitted and the chassis box-sectioned before they entered the 1937 Mille Miglia. 'It was an unfortunate race,' said Lurani in 1970. 'It was pouring with rain, Villoresi was then at the beginning of his career and was driving very fast but not yet as well as later, and thus, when I had to sit near him, I had the time of my life and greatest of scares too.'
Mille Miglia 1937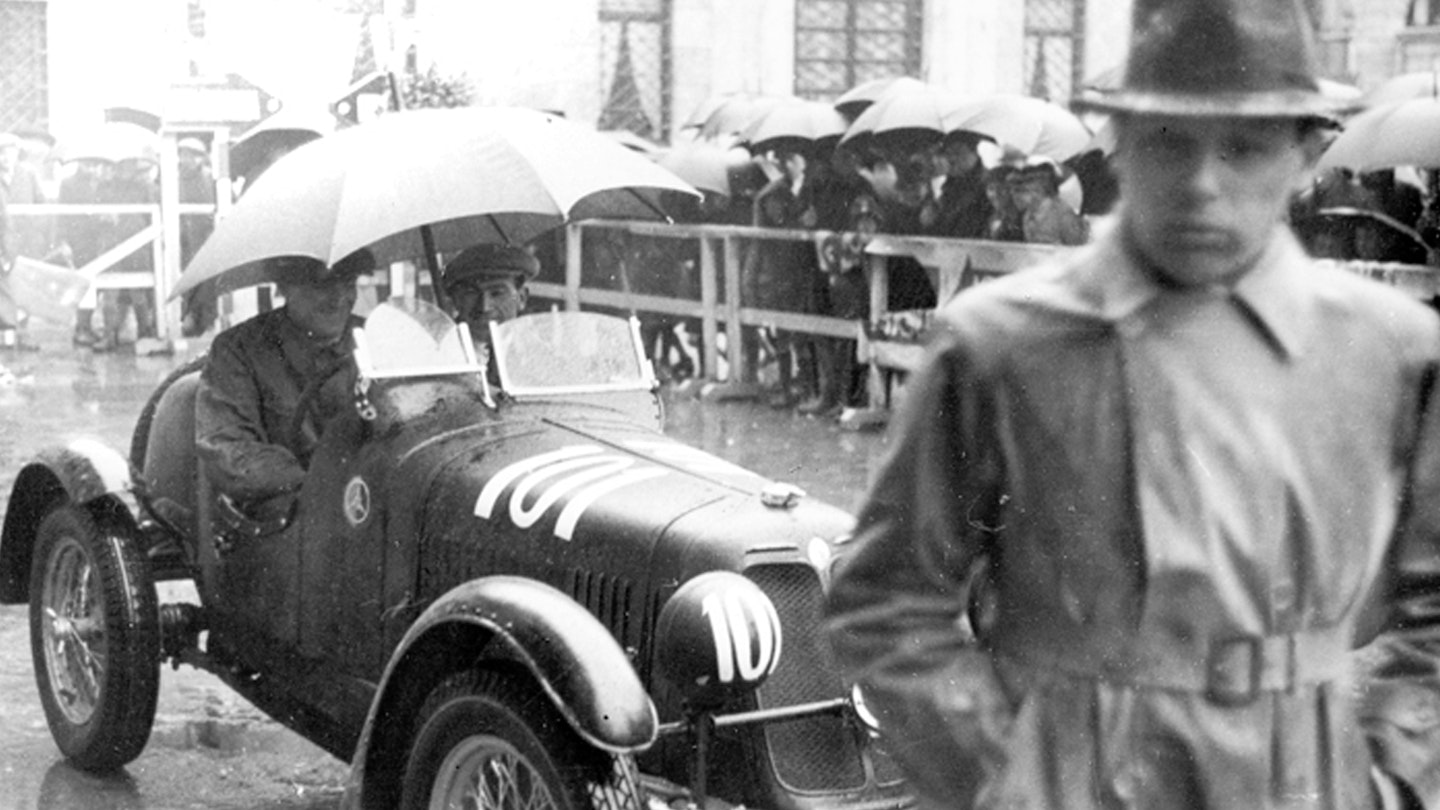 1 of 2
CREDIT: Adolfo Orsi
Maserati4CS-5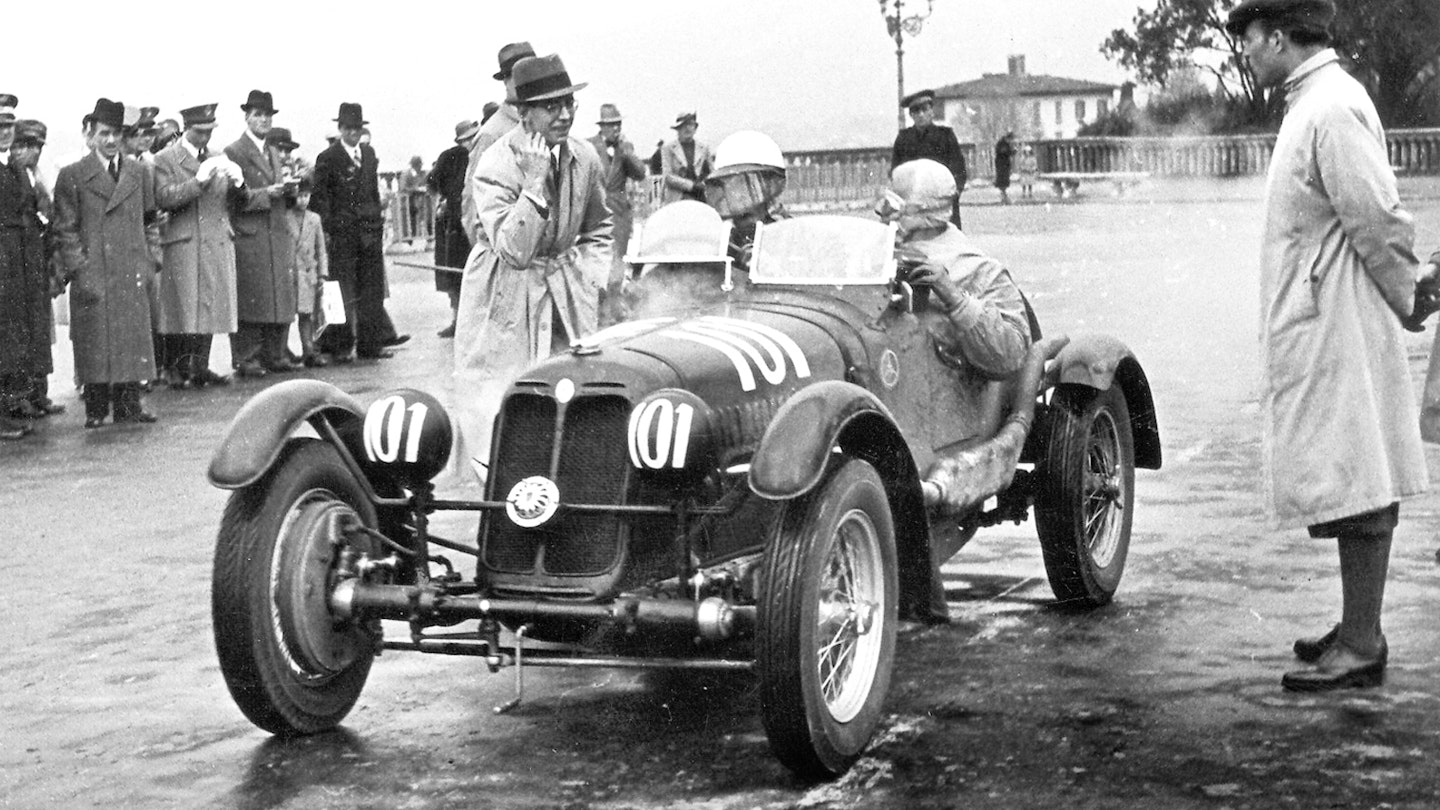 2 of 2
CREDIT: Adolfo Orsi
Maserati4CS-6
They should have won their class easily but a small pin in the carburettor seized, and that saw them lose more than an hour and a half. 'The oil pressure started to get low, but we pushed on all the same and with me at the wheel, near Spoleto, a conrod went through the crankcase!' After that mechanical mishap, Villoresi achieved a first in class, and seventh overall, at the Colle del Moncenisio Hill Climb on July 18, 1937, before the car was sold on to their close friend Filippo Tassara.
1938 – 1126 changes hands
Lurani and Villoresi helped the new owner – well known for his Bentley exploits in the late Twenties – complete a full rebuild of 1126. They fitted a new 125bhp 1500cc four-cylinder engine, while the body was restyled with the front looking similar to the current six-cylinder single-seater Maseratis and the back less stubby – now resembling the boat-tail shape of popular sports cars of the period.
Tassara entered sports car races with Scuderia Ambrosiana and achieved sixth in the Sport International Class, at the IV Corsa dei Colli Torinese. Lurani was due to race the car in the 1938 Portuguese Grand Prix; but at the Crystal Palace race two weeks before, he broke his hip after crashing his own single-seater Maserati. In March 1939 the car was for sale in Motor, and two months later was on its way to the Far East.
1939 – A new adventure
In Singapore 1126 joined Wong Chek Quee's racing stable, which included a BMW 328 and a 3½-litre SS Jaguar. This Chinese businessman campaigned the car until February 1942, shortly before the Japanese Army's invasion of Singapore, when the car was sold to fellow racer Joshua Lee.
1942 – Tragedy strikes again
After the island's fall the car was confiscated by the new fascist regime and Joshua Lee tortured, then killed by the Kempetai secret police. Lim Peng Han – a Singaporean racer/constructor used by the Japanese to get its confiscated cars in running order – was asked by Lee's family to recover the car. He walked in to the storage compound just before a guard shift change, driving 1126 out on the pretence of a road-test. When he returned without the car the new shift were none the wiser. After it almost fell into the hands of the Japanese again it was dismantled, the body removed, the chassis disguised as an air raid shelter roof support and the rest buried for the rest of the war.
1945 – Resurrection man
Shortly after the Japanese left Singapore Lim Peng Han disinterred 1126 but racing activities didn't resume until the next decade.
In 1951 it was entered in the Johore Grand Prix in body-less form – the original having been pilfered bit by bit over the years – and by now fitted with a 3.5-litre SS100 Jaguar engine, as the highly tuned Maserati engine didn't run well on the low-quality local petrol. Peng Han crashed on lap one.
1952 – A 4CS hot rod anyone?
Anglo-Indian Edward 'Ted' Holloway bought 1126 from Peng Han but it had no engine or body, so he fitted it with a supercharged De-Soto V8. Holloway got the original engine and a restoration was started, but never finished.
1969 – Persistence pays off
Flt Lt Ken Painter found an article on 1126 in a back issue of the Malaysian & Singapore Vintage Car Register magazine. 'I'd become editor by mistake,' he remembers. 'I met the current incumbent and told him I could type, and the first thing I typed was his editorial saying I was the new editor.' With a bit of detective work he found the owner.
Holloway was keen to pass the car on to his two sons but promised it to Ken if they weren't interested. 'They were,' he says. 'But for some reason they had to get out of Singapore quickly and asked if I wanted to buy it, which I did for £320. It was the most I had ever paid and the least I got for my money.'
The car was very incomplete, with no body, the steering had been chopped around and the chassis cut down the centre to accommodate the large American engine. 'I started the restoration 18 months before I left Singapore, doing as much of the work as I could myself but farming out the precision work to skilled engineers who cost just three dollars an hour – there were eight dollars to the pound!'
Maserati provided Ken with blueprints that enabled him to return the chassis to its original specification.
1986 – On the road again
Back on the road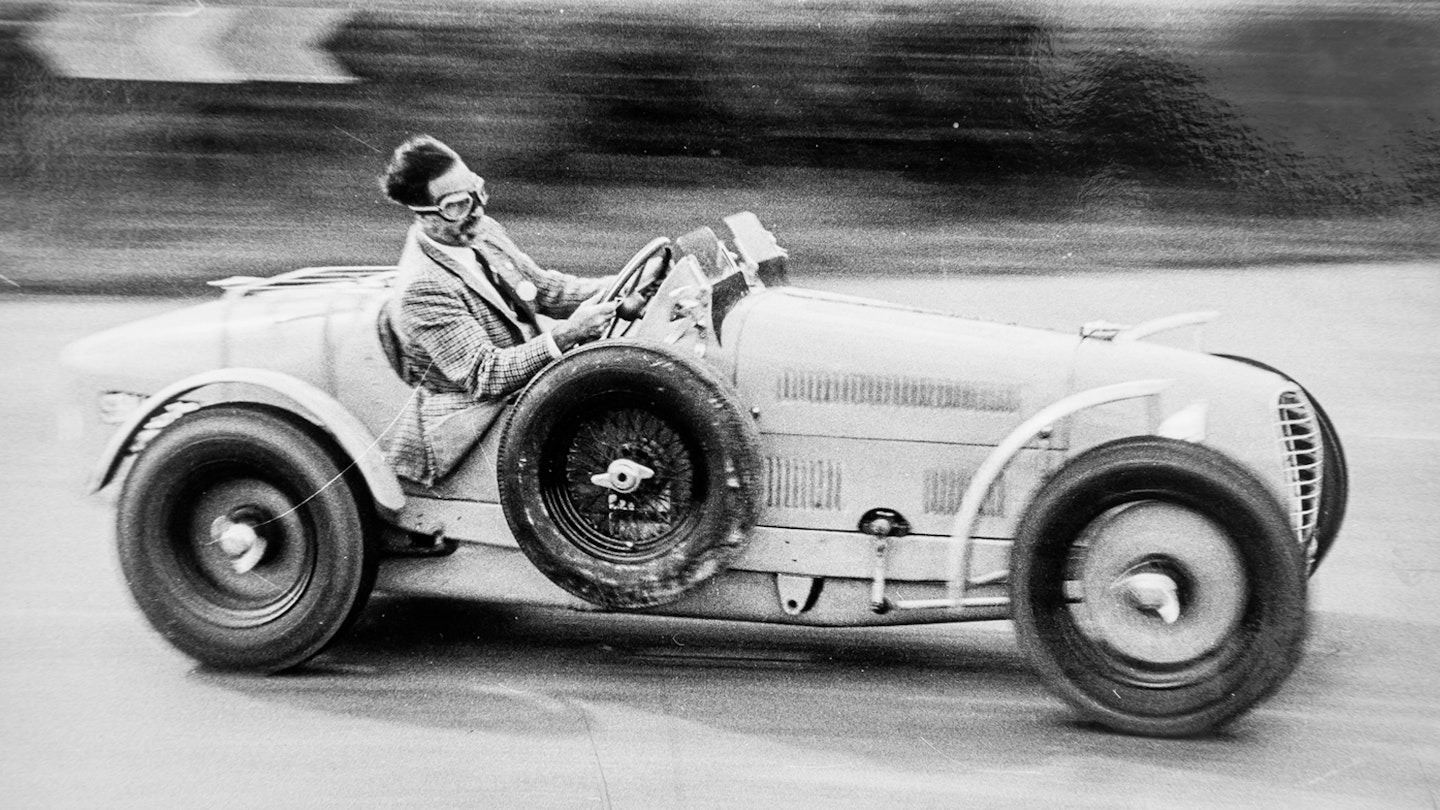 1 of 3
Maserati4CS-8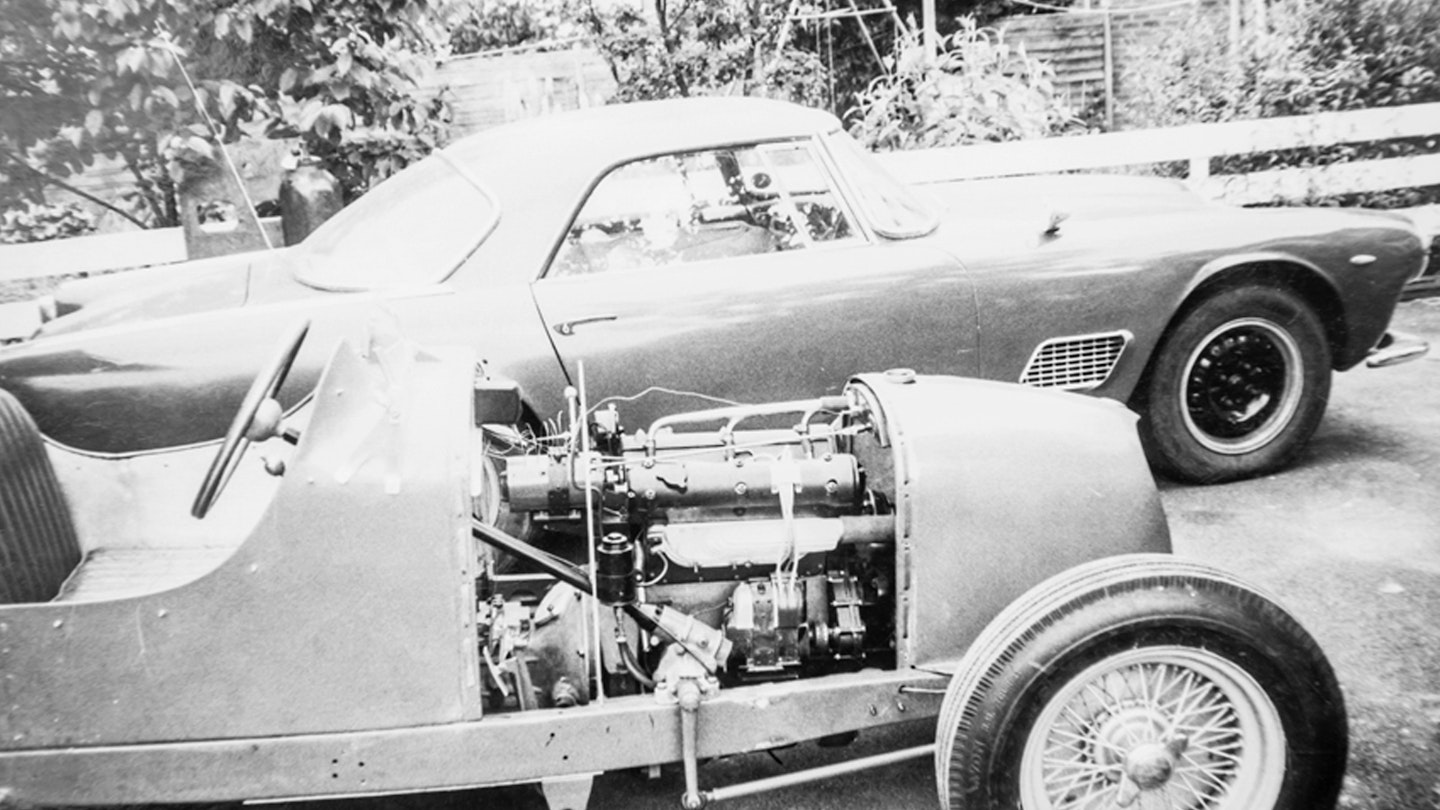 2 of 3
Maserati4CS-9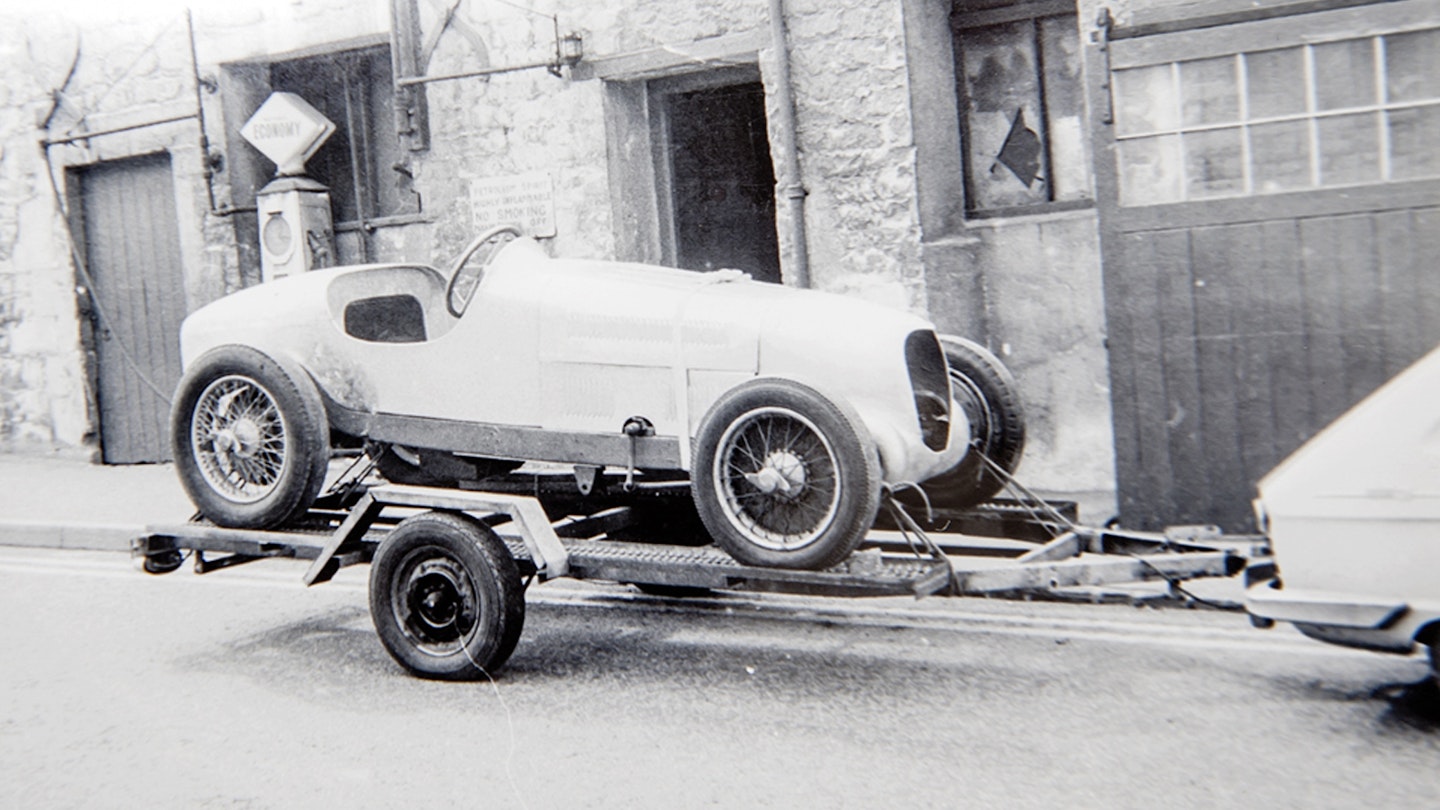 3 of 3
Maserati4CS-10
Several factors combined to delay its completion. 'I was a young RAF officer with two young children, and that then expanded to four,' says Ken. 'Nobody in this country had ever seen or worked on one but it's mechanically identical to a Monoposto and there were several racing in the VSCC. I had huge support from the racing fraternity, with many owners lendng me parts to copy.' There was also the question of what the car looked like. Ted Holloway's sons had a few grainy pictures taken by the Wong family and eventually Dr George Wong – son of Wong Chek Quee – provided some good-quality shots for reference.
Don Ferguson of Nailsworth, Gloucs, did the work. 'He said he could do it in three months and he was true to his word. Although it was November of the first year, May of the second year and July of the third.' By 1986 the restoration was completed. In 1989 1126 made the journey back to the Orient. 'We entered the Dickenson Vintage Equator Run, a really inappropriate rally – on unmade tracks but we reunited the car with Lim Peng Han, and he was delighted to see it.' He pointed out a dent on the front suspension he'd made in the 1951 crash. 'Once we knew where it came from we were careful never to get rid of it,' chuckles Ken.
On its second return to the UK, Ken and son Adam began racing it in every VSCC event they could. 'It's such a lovely, tractable car to race. For a short period I held the class record at Shelsley Walsh, and Adam still does for Vintage Prescott,' says Painter proudly. 'I also became friendly with Denis Jenkinson from Motor Sport. He provided me with the original 1939 advert in Motor, and recounted how he'd driven to the British Racing Drivers' Club at Queen's Gate Terrace to blag a ride, only to find that the sale was "care of" and it was in Italy. Fifty years later I finally gave Jenks his ride.'
At the start of the new millennium Ken offered 1126 to Adam. 'I'd promised him it when he was five years old.' His son was in the process of building a new garage and said he wasn't yet ready for it, so his father told him it was his when he wanted it. 'I've never regretted it. Giving the car to him has given me a lot of pleasure over the years.'
2000 – Next generation
The next generation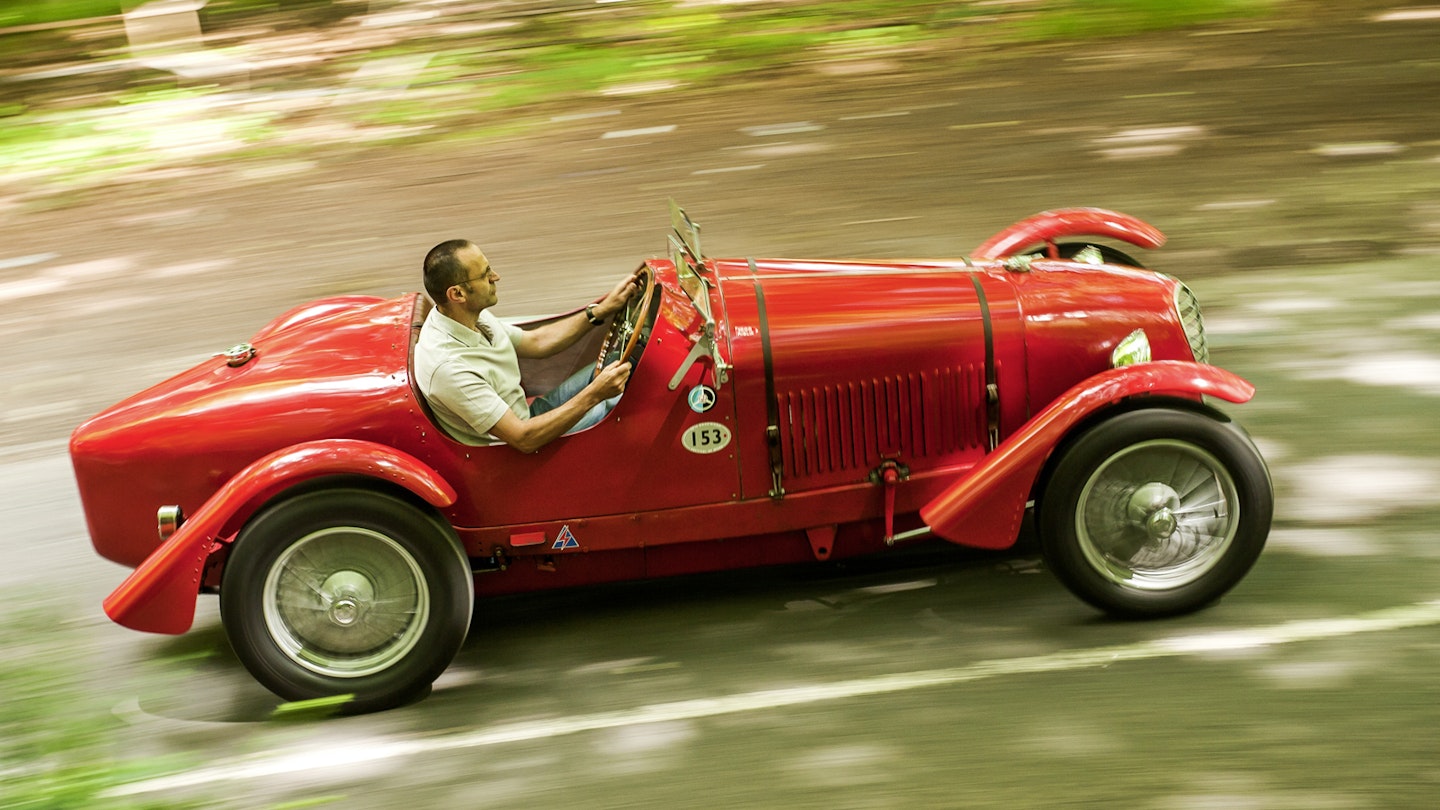 1 of 3
Maserati4CS-12
2 of 3
Maserati4CS-13
3 of 3
Maserati4CS-14
'It was a gentle process,' chuckles Adam. 'It passed to me and I picked up all the bills for looking after it.' He's known the car since the age of five, and it moved from house to house with the family. 'I used to wander to the garage and dad was invariably working on it. He'd say hold this, or tighten that… gradually I did more and more work on it.'
He cites winning at Circuit des Remparts d'Angoulême in 2002 and visiting the first Le Mans Classic as particular highlights. The Maserati sees action in the VSCC's Owner/Driver/Mechanic series for standard and modified sports cars.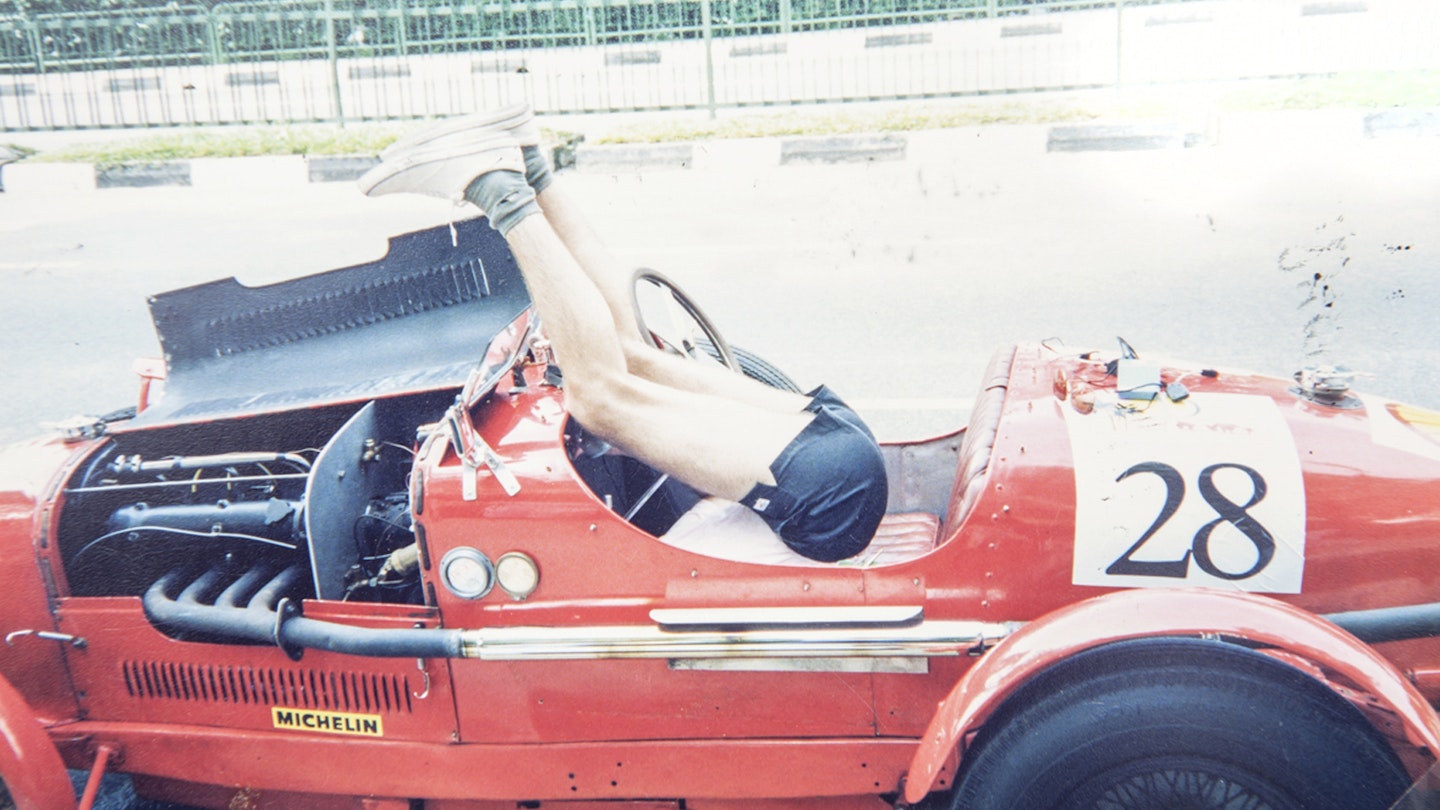 'Part of the hobby is doing the work yourself and then it's racing as it used to be; drive there, race, and then drive home,' says Adam.
Does the car's ever-increasing value and important history ever cross his mind? 'Not really. Value is what someone else will pay for it; I simply love using and enjoying it both for my own benefit and that of others. It's used hard on the track, taken to pub meets, occasionally I collect my daughter from school and I've been known to pop down to the local supermarket in it,' he says. 'It won't ever be sold – I've already promised it to my daughter.' Despite a tumultuous history, 1126's future is secure in the Painter family's hands.