This 1952 Buckler has been passed off as a Ferrari, rolled, trialled, supercharged, restored twice and passed down the generations. This is its amazing life story
WORDS Ross Alkureishi PHOTOGRAPHY George F Williams/owner collection
1952 Mike Bendall snaps up a Buckler chassis for £110
When getting his PB MG fixed at Grays Manufacturing in Minworth in the West Midlands, podiatrist Mike Bendall heard about a part-built Buckler at Hill Top Garage, near Aldridge. 'There weren't a lot of sports cars around at the time. I'd read about Bucklers in Motor Sport and had been thinking of swapping the MG for one.' He paid £110 for the 1951 bare chassis and bought a used Nordec front end and rear axle, before embarking on most of the build himself. 'It followed the 1172 Formula regulations and was built down to a weight. Stokes of Birmingham completed the bodywork for £85 and did a good job, while Grays helped with the last few bits. The build cost £320.'
NAC 344's first outing was in April 1953, at Castle Combe in the 1172 Formula Grid. 'We worked until 3am and it was only half-painted. It got through scrutineering and it went well inbetween minor mechanical gremlins striking.' After that somewhat inauspicious start, later outings that season saw it finish third in the 1172 at Silverstone in June, against four new Lotus Mk VIs – including one driven by Colin Chapman – and win the Sports Car Ten Lap Handicap race at the same event. The Buckler also crossed the Channel when Mike went to Le Mans to watch the 1954 race.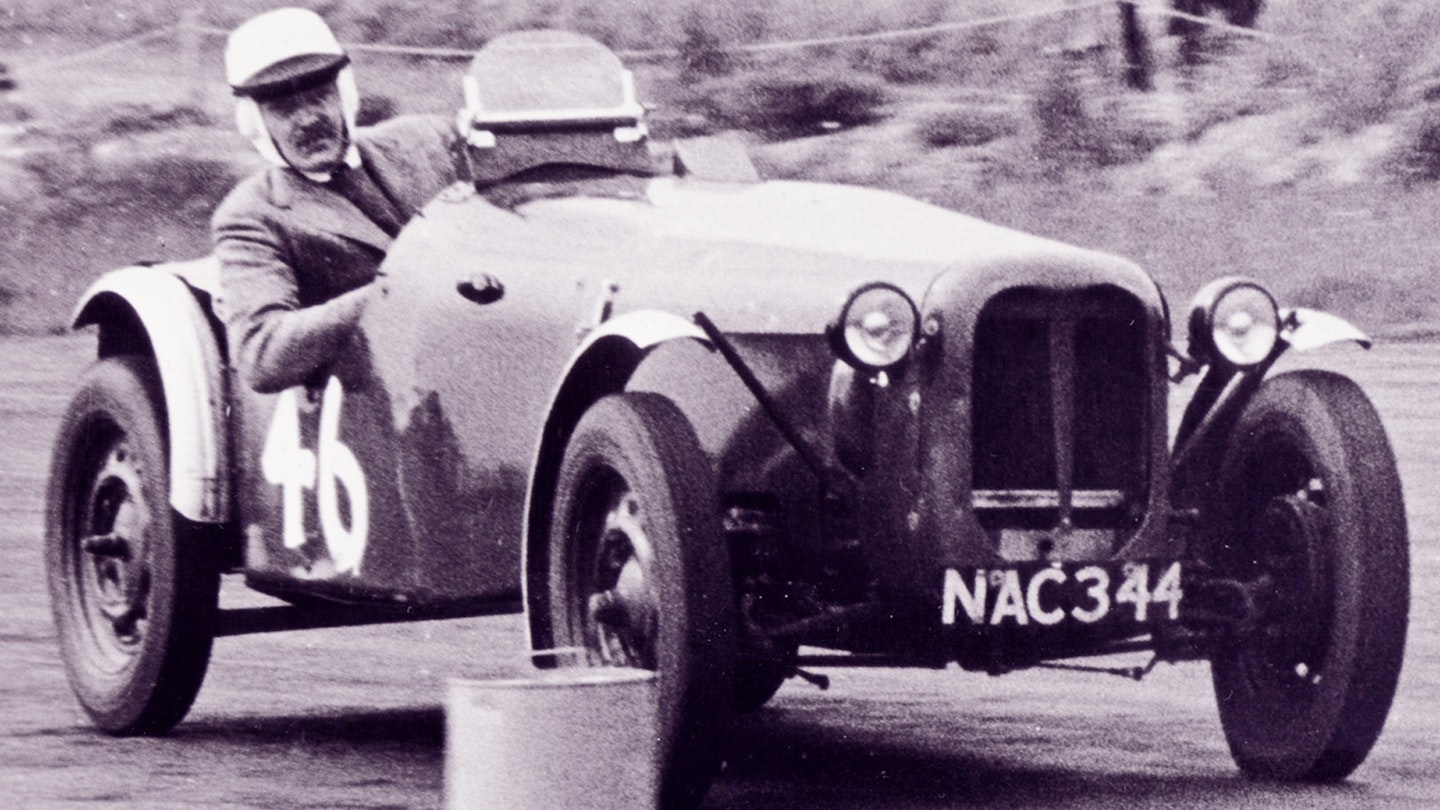 'Outside the Café de l'Hippodrome on the Mulsanne Straight an American chap was examining it closely and a friend of mine, Doctor John Crossley, told him it was the prototype Ferrari for next year. He looked a little dazed.'
Mike also used it for daily transport. 'It was my sole car. I went to and from work in Birmingham each day, visited patients in it and then raced it at weekends.'
Throughout the Fifties it also saw action in numerous hill climbs. Those were the days when works XKs and the odd Ferrari might put in an appearance. 'I will always remember Masten Gregory coming over to inspect NAC at a Prescott Hill Climb in 1954 and commenting "Gee, beaten by a hot rod" after I'd been quicker than him in his 4.1-litre Ferrari America – that tickled me pink.' When Mike moved to a house with restricted garaging, regretfully NAC went up for sale.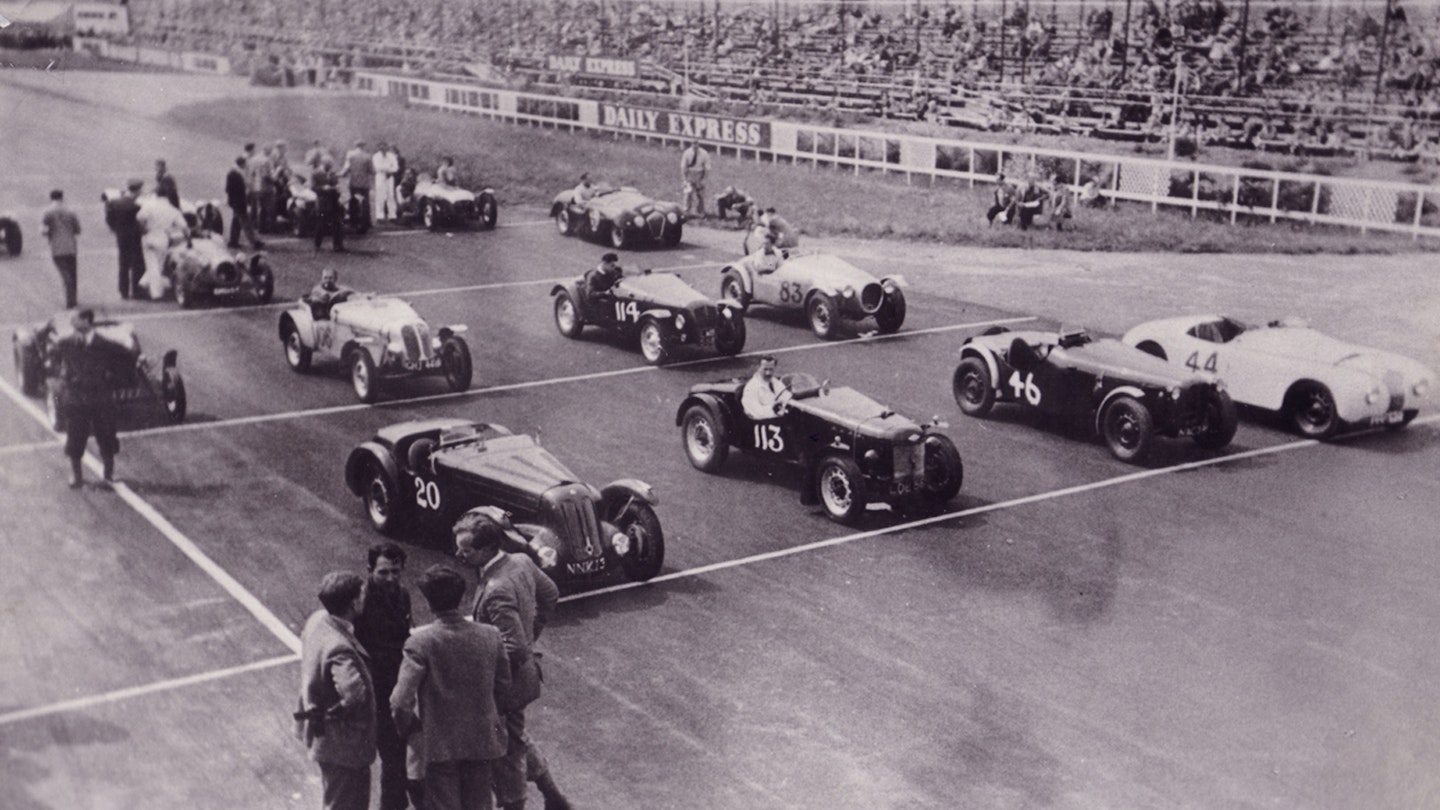 1958 The new owner finds himself on a roll
An avid Motor Sport reader, Dicky Brightman spotted the Buckler MkVI for sale in the magazine's classifieds. 'I'll never forget the test-drive – Mike Bendall took me round Sutton Coldfield in this thing and it was incredible; I was hugely impressed by its performance and I thought, I've got to have it.'
After parting with £150 the Buckler passed into Dicky's hands, and soon assumed a familiar role as everyday transport and weekend competition steed. At this time the Rugby Motor Club had acquired a sprint circuit at Church Lawford Airfield that it managed for the RAF and RAC, and as he was a member of the club, Dicky used the Buckler to take part in the sprints the club organised.
However, NAC's most interesting journey took place on the road. 'Travelling with a friend to the Dun Cow pub in Dunchurch, I took the Cockrobin corner a little too fast and rolled it; we went over sideways and end-to-end, which was quite hair-raising, but it landed right way up in a ditch.'
Remarkably, both occupants were unhurt and the pub's barmaid, who was travelling to work, came upon them and gave them a lift to a nearby friend in Rugby who owned a garage. 'In the interim, the police had turned up, seen the car in a rather battered state and started walking up and down the ditch looking for the bodies. When we came back to tow the car they'd left, and when they returned there was no car and no bodies!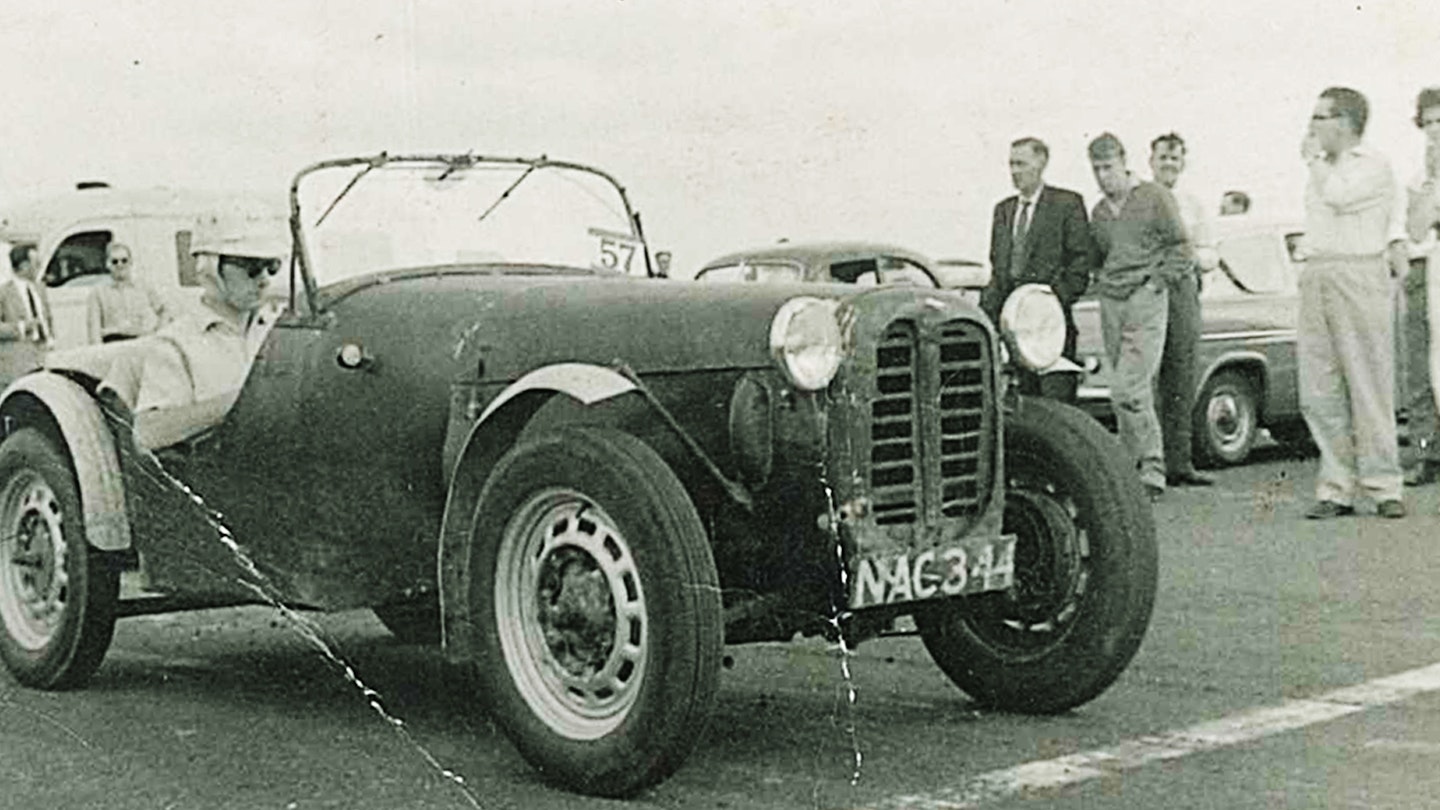 Despite the severe nature of the crash the only major damage was to the Scintilla Vertex magneto that stuck up vertically from the cylinder head, which had struck the road and bent the driveshaft. That was sent to Switzerland to be repaired, while his friend got the rest of NAC fixed. It went straight back to work on road and track but in 1965 Dicky got a job as a salesman and with that came a company car, so it was time to part with the Buckler. 'That's when Stan Hibberd came to my house,' he says.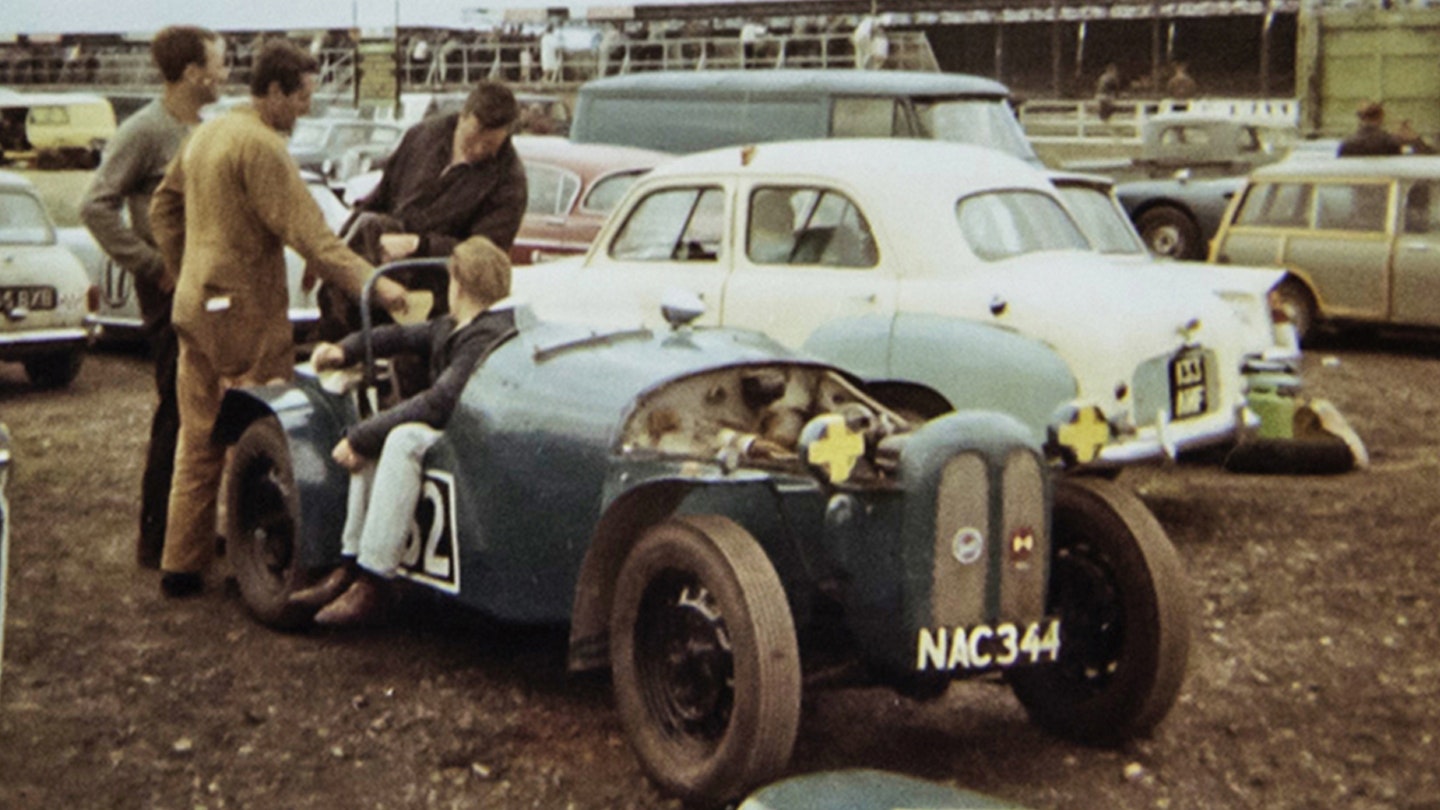 1965 NAC becomes part of the Hibberd family
As a fellow member of Rugby Motor Club, Stan wanted something to race at the club's sprints. He was keen on a Lotus 7 but couldn't afford it. 'I'm glad I bought the Buckler because it's been more interesting,' he says. 'It went like stink thanks to Mike Bendall's superb, and beautifully balanced, E93A racing engine. It had a Morris Minor rack and pinion – an upgrade done in period that made a big difference to the steering.'
When Stan entered a 750MC sprint meeting, some of the drivers and officials from the organising club got very excited at seeing the Buckler still in use. They asked him if he realised it was an 1172 formula racing car: 'the Bendall Buckler', race winner at Silverstonex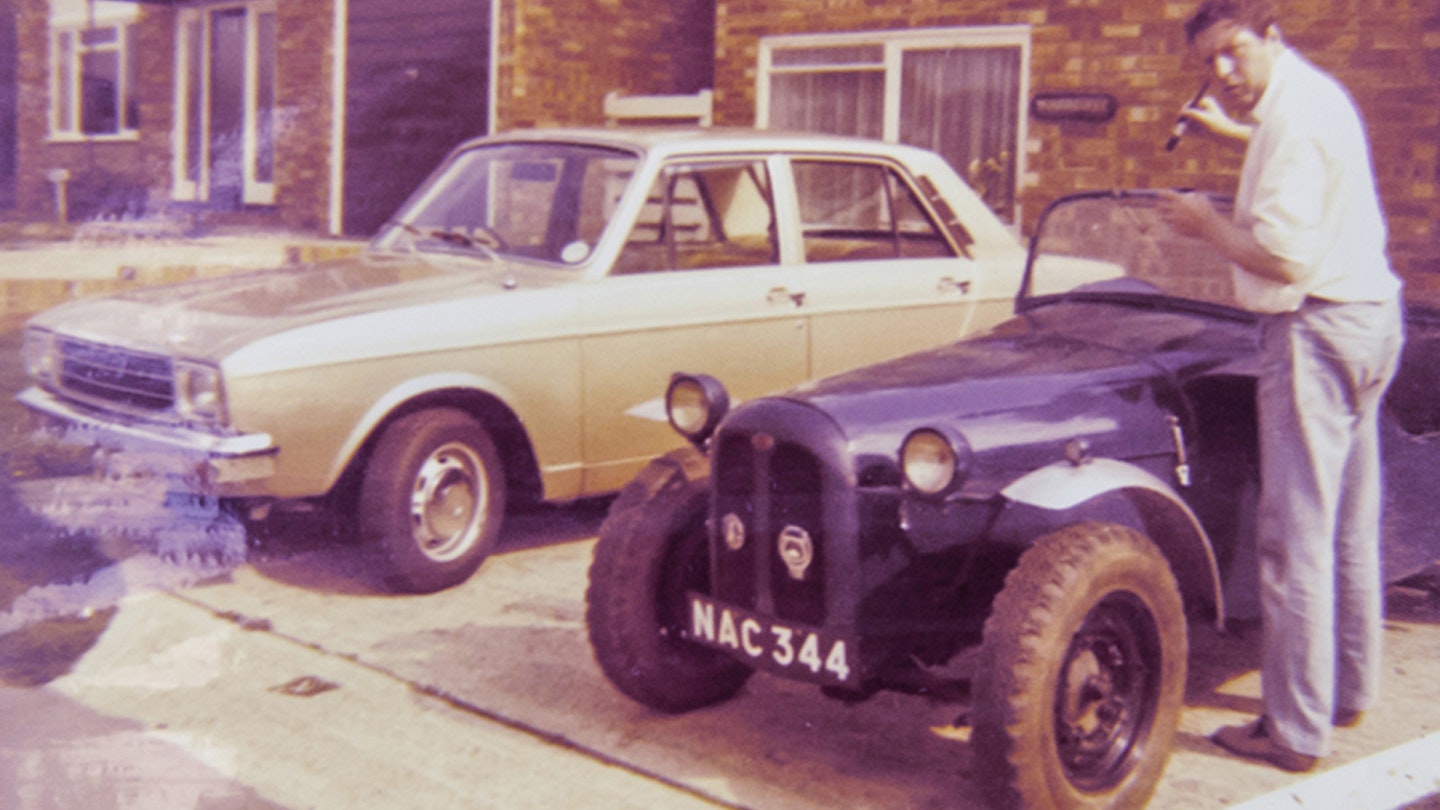 'That came as a surprise, and we didn't let the car down that day, as I won my class.' In 1965 a friend suggested that it would make a good MCC Classic Trials car, so Stan entered it in the 1966 MCC Exeter Trial. 'I got hooked and trialled it for 30 years. I did a few MCC Silverstone meetings, and in 1969 won the five-lap handicap meeting and got a gold star in the high-speed trial.'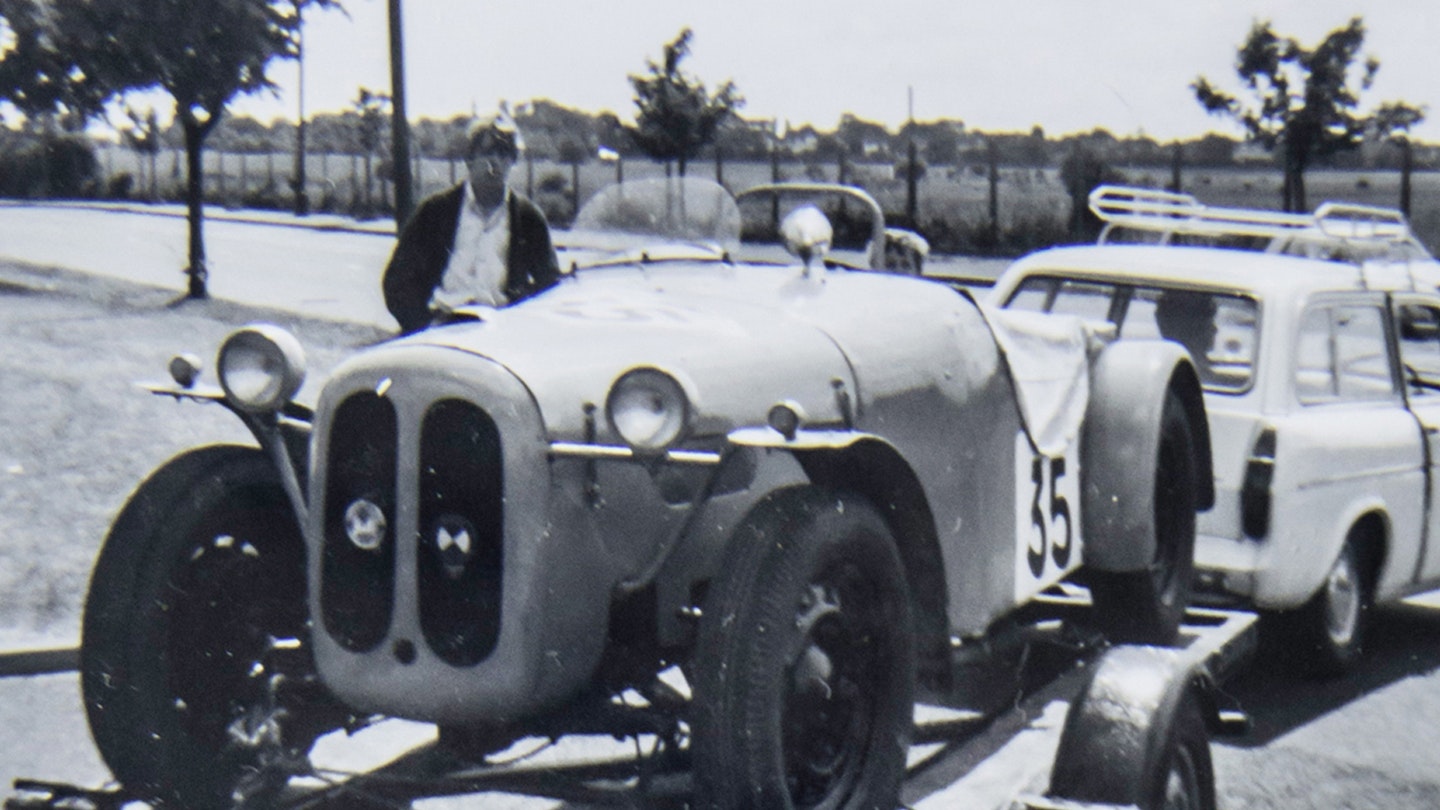 1969 Time for a rebuild – part one
The Buckler gets its first stripdown at Stan's hands. It's rubbed down, coated with two-pack paint and given a full mechanical overhaul.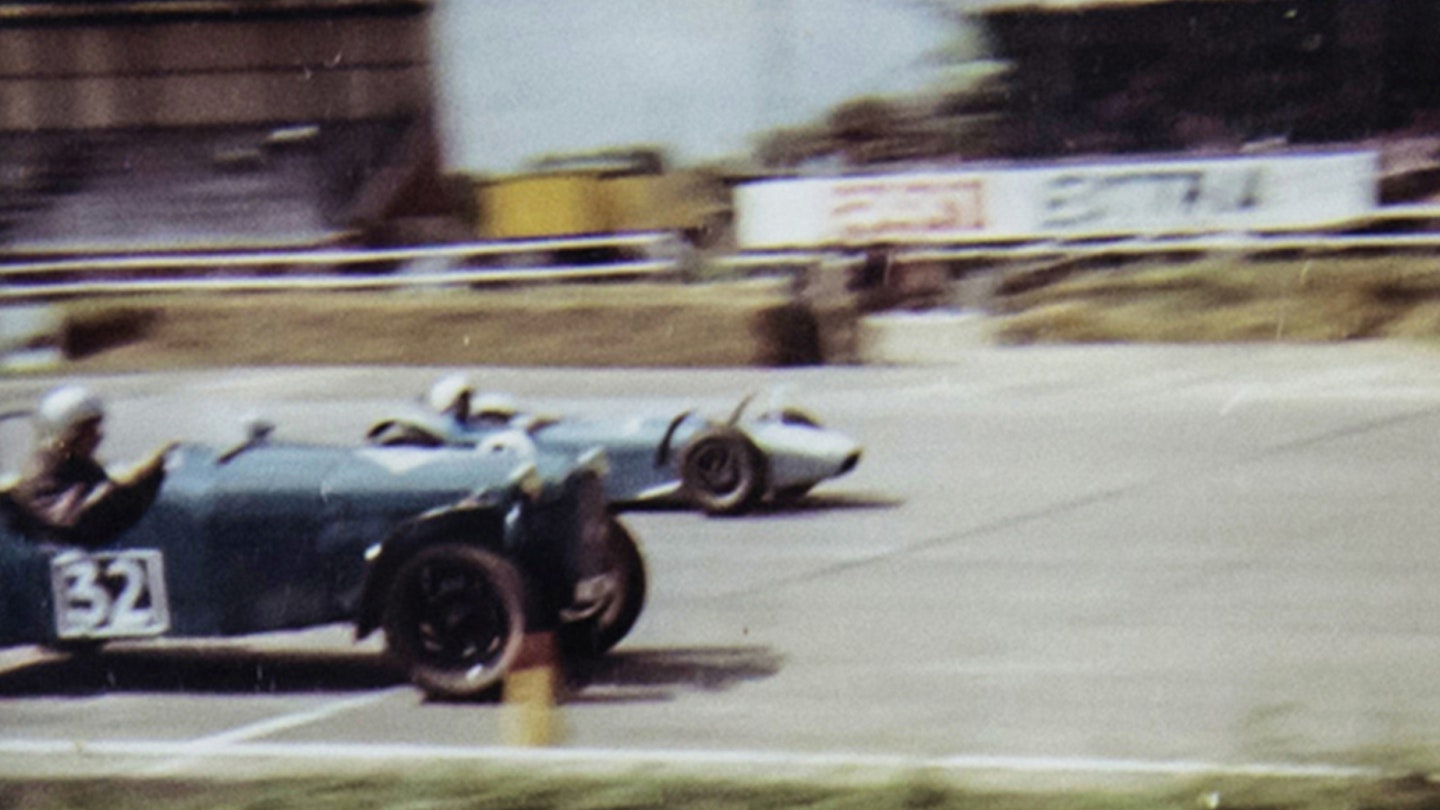 1972 Arrival of the Buckler Register
'I got together with Malcolm Buckler, son of Derek, and we formed the Buckler Register,' says Stan. 'Then for many years the Bendall Buckler was the only one that was active, and it inspired others to take the plunge.'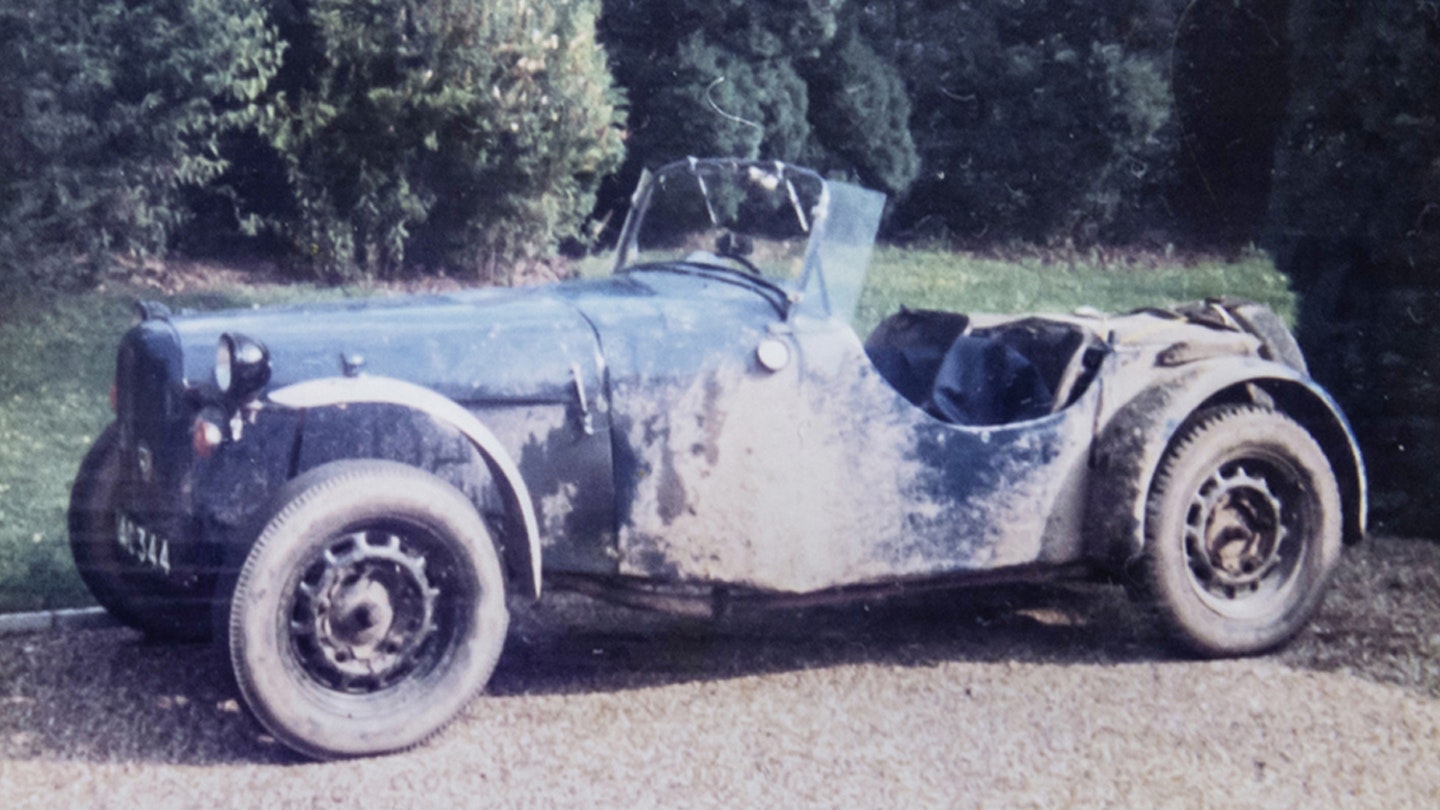 1978 A second 'keeper' Buckler joins the family collection
Stan owned and trialled numerous Buckler chassis but when the RAC Trials Regulations changed in 1978 he swapped his Buckler DD2 for Malcolm Buckler's Type 53, the other example he still owns.
'I got it as a bare chassis. It went to Colin White of Hamlet & White in Goring-upon-Thames and he created his idea of what a Buckler should look like. We found original photos afterwards – it wasn't especially close but was definitely prettier.'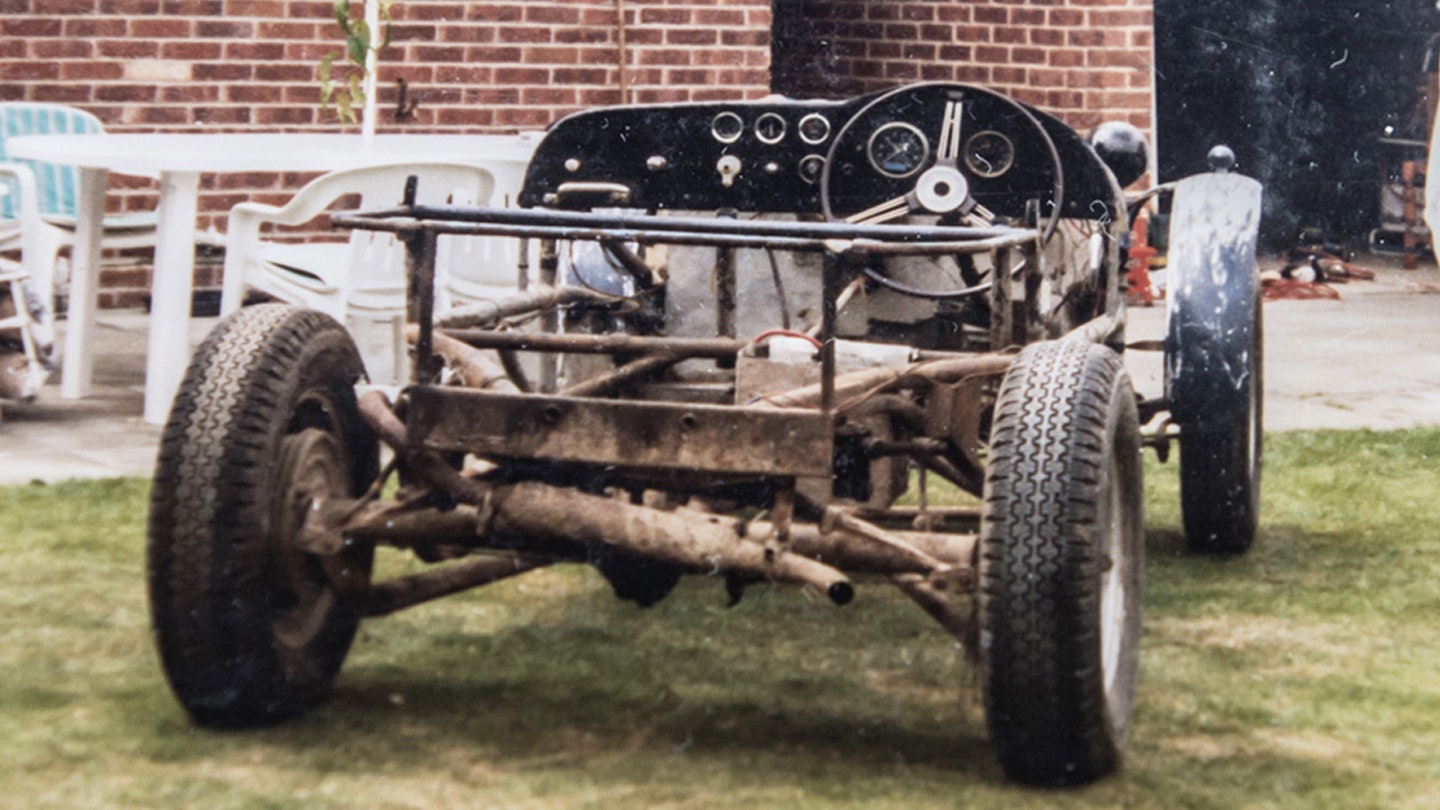 1980 NAC becomes a Buckler blower
The original engine's big-end bearings went on the Land's End Trial and Stan swapped it for a supercharged 100E unit. After 15 years of trying Stan finally got NAC to the top of Simms Hill on the Exeter Trial. 'It was bliss when I did it. It's a pig of a hill and I thank the blower for doing it.
'The following year I failed again, and I haven't been back since.' His son Mike, with his wife Hazel as co-pilot, entered the 1981 Land's End Trial and split the original, and rare, Ballamy rear axle in a gully, which he put down to it not being strong enough for the supercharged 100E engine.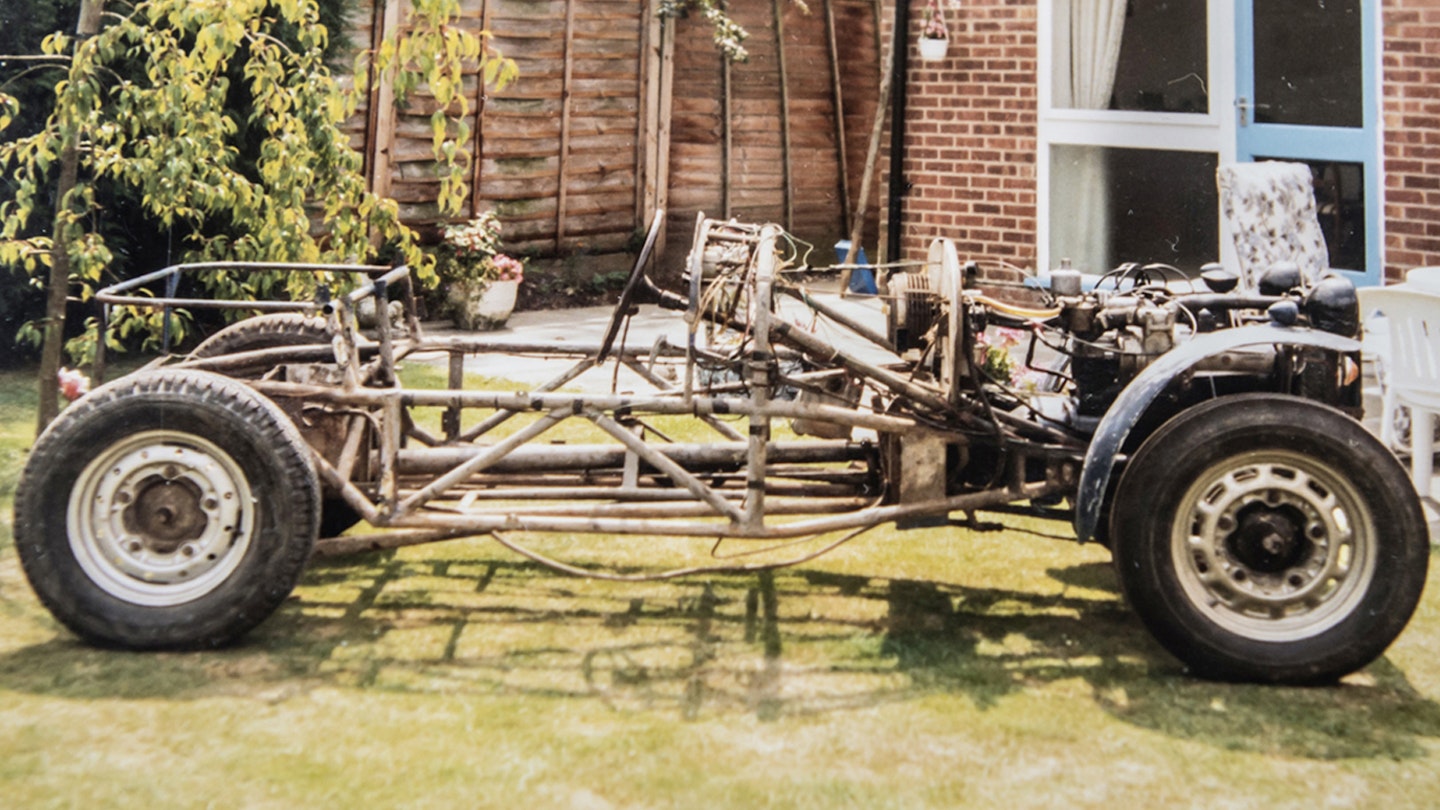 1990 Time for a rebuild – part two
NAC received its second strip-down – to paint the chassis and give the mechanics a full overhaul. Stan continued to trial it until 1997, and drove it on the Buckler Register's Road Runs until 2012.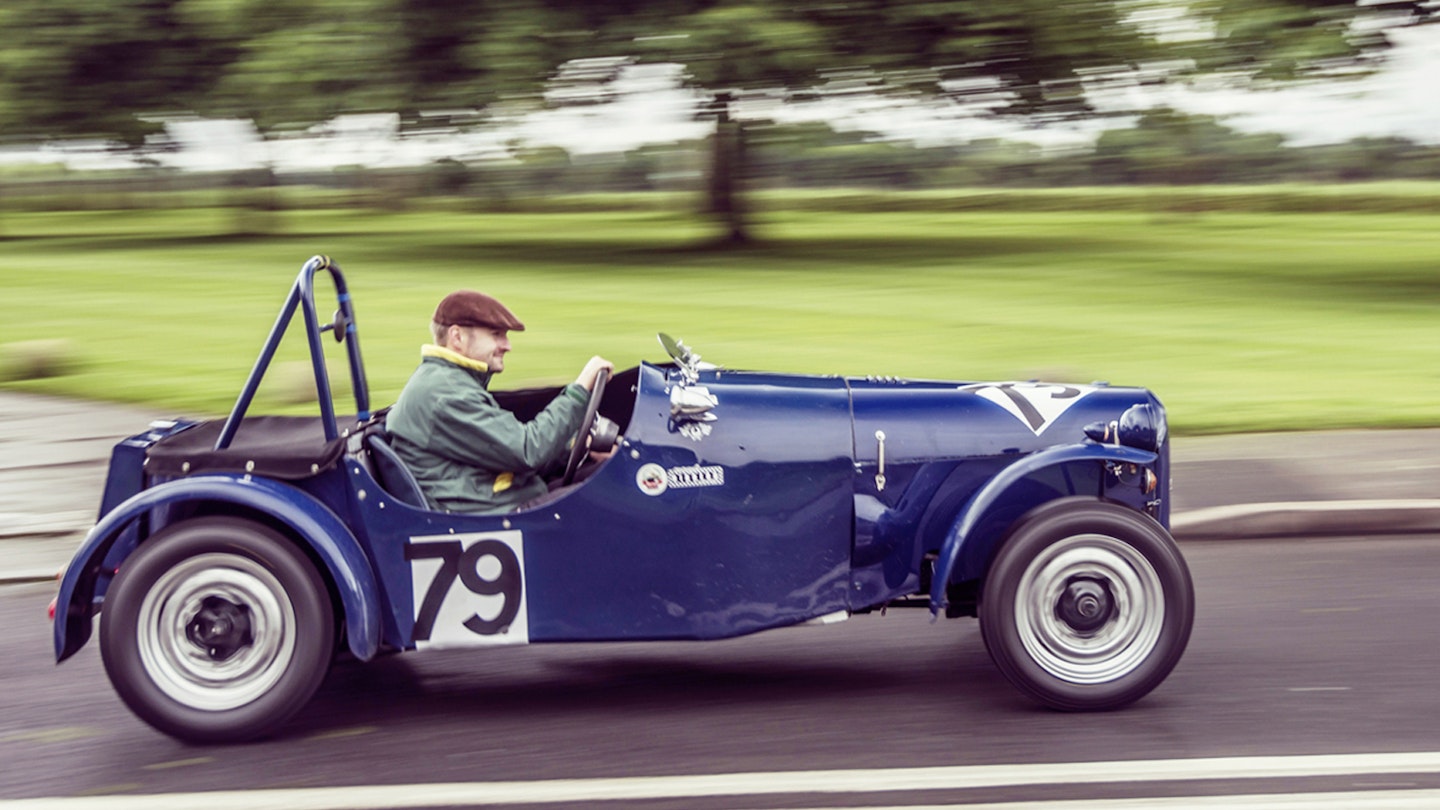 2013 Goodwood comes a-calling
Stan's son Michael is proprietor of Slough-based Rolls-Royce and Bentley specialist, Michael Hibberd Motor Engineers, and his grandson Andrew looks after the company's motor sport clientele.
'I knew that the Goodwood Madgwick Cup race was for small-capacity Fifties sports racers because our customers had received invitations to take part. I knew Bucklers raced in the right events in period so I sent off an email in March, to say grandad had the car and detailed its history – never thinking it'd lead to anything,' says Andrew.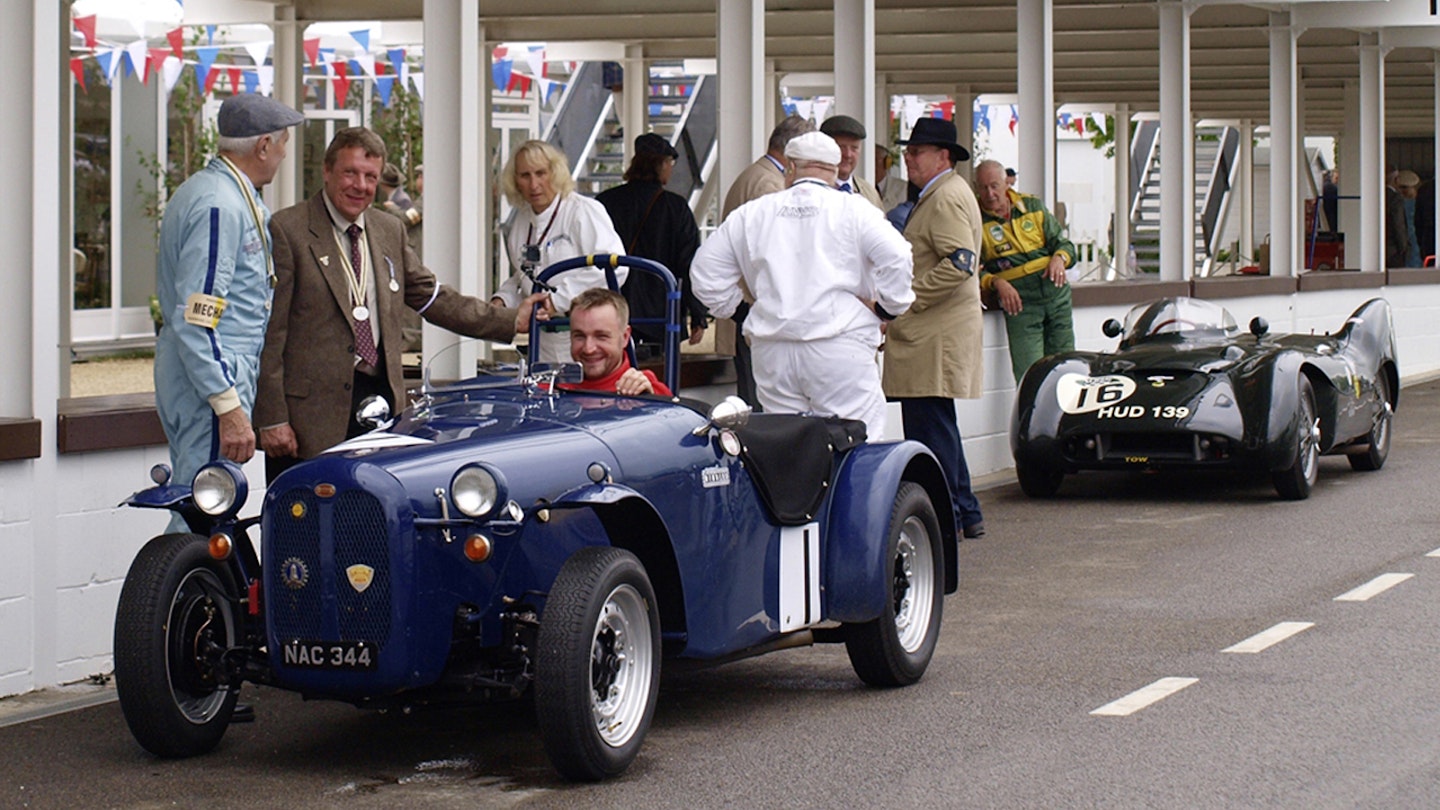 Six weeks before the event they received a phone call asking if they still had the Buckler, and if they could bring it. He agreed and that afternoon NAC was hastily collected from Rugby. 'About 40 years' worth of Exeter and Land's End mud that was caked to its underside began coming off, directly into my eyes.
'When I got home I thought: this might be tricky. Dad asked what was wrong with it, and I said it might be easier giving a list of what's good with it.'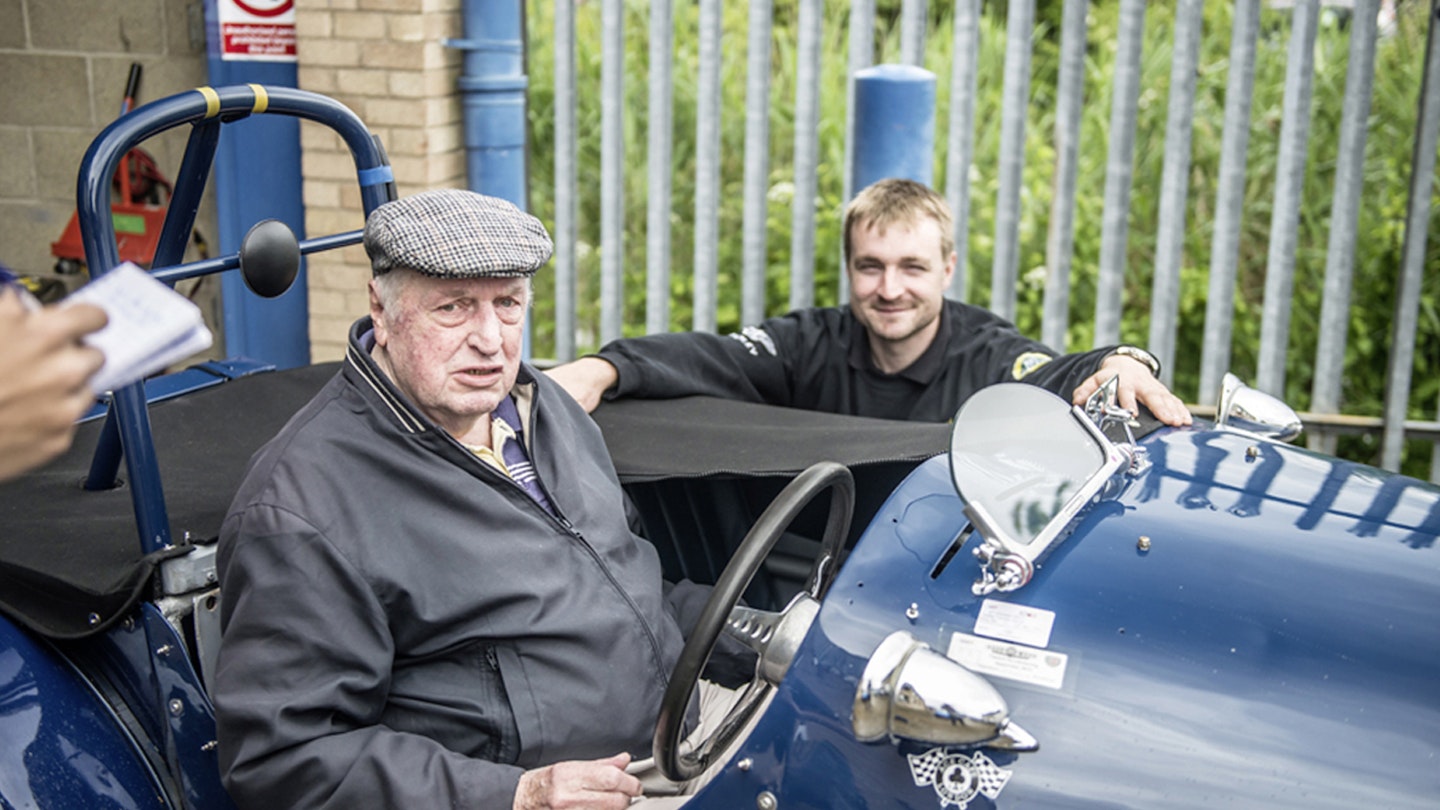 An engine bought from a local scrapyard was sent for a rebuild and Andrew enlisted the help of friend Ben and fiancée Tanya, as they set to work on the wiring, bodywork and mechanics. 'The weekend before Goodwood, on the Saturday, the car was still only a rolling chassis, the engine went back in and by Sunday it was together and running,' Andrew says.
After refitting the restored bodywork NAC went to Peter Denty Racing, Norfolk, to have a roll hoop fitted and for final chassis work. 'What I find astonishing,' says Stan, 'is that after 60 years Peter couldn't find anything wrong with the underlying spaceframe.' NAC went on its first road test on the Monday morning. 'I drove it to the Ace Café's Classic Cars night on the Tuesday and it dropped a tappet.'
The next day, after a quick fix, it was loaded on to the lorry for the journey to Goodwood. 'Thursday it was scrutineered, Friday I qualified and Saturday I raced, but not before another unadjusted friction tappet that I fixed late in the paddock on the Friday night.' When Andrew crossed the line it was a mixture of relief and pride for the Hibberd clan. 'I never thought it was possible,' adds Stan. 'But he did it.'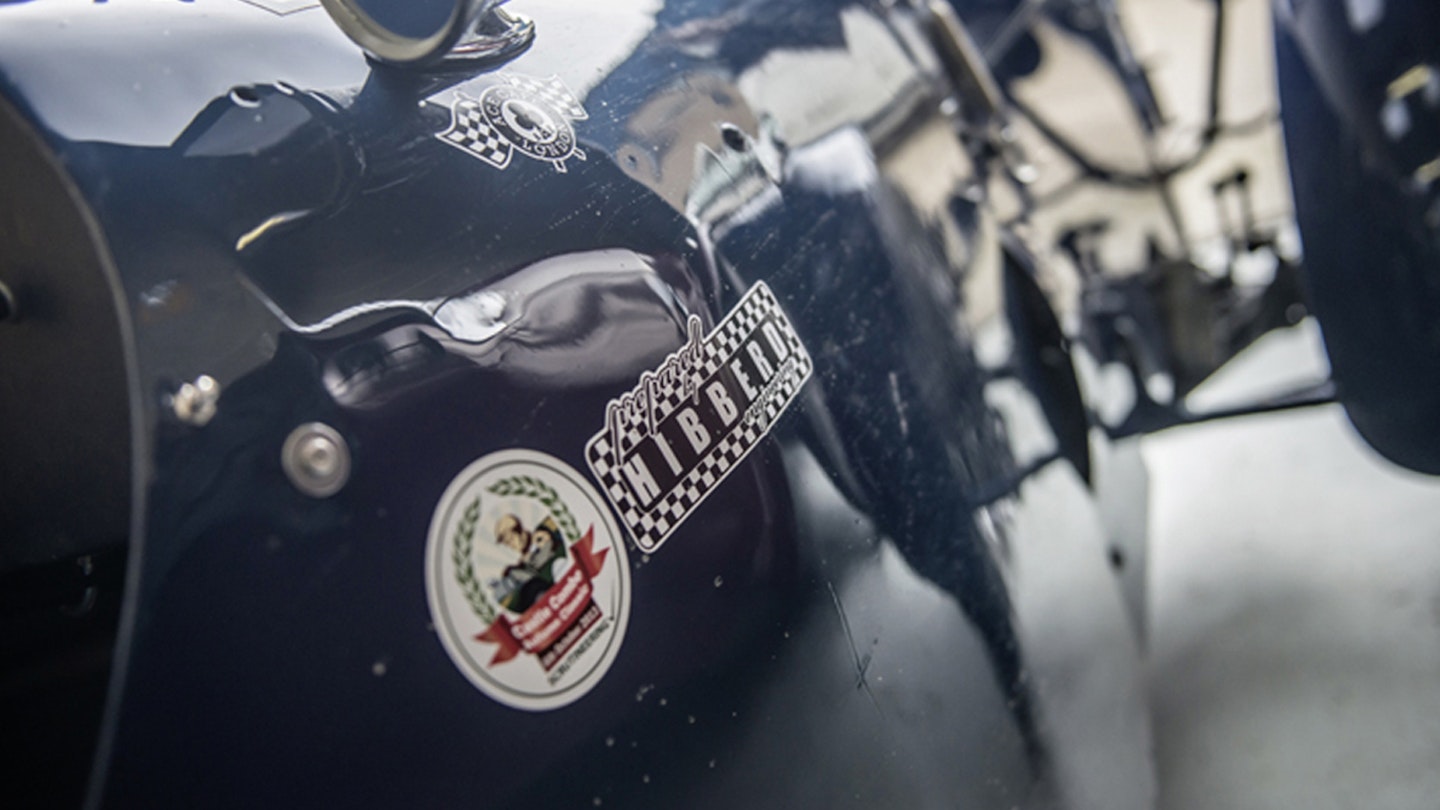 2014 NAC moves on, but stays within the family for future adventure
At the start of the year Stan decided it was time to pass NAC on to his son and grandson. 'That car started all of this,' says Andrew, as we look around the premises of his father's company. 'That's how I got into fixing cars – and my apprenticeship with Triumph, then Rolls-Royce, followed,' agrees Michael. But it was a different beast to the restoration-fresh NAC before us.
'It staggers me to see it like this,' says Stan. 'It's how I wanted it and I didn't even have to wave a wand.'
Mike and Andrew have a range of cars they race, including a pair of Lotus Formula Juniors and the Lotus 27 that won the British Formula Junior Championship in 1963 in the hands of Peter Arundell. So with that in mind what's next for NAC – a gentler life adorning the workshop as a reminder of the past? Not a chance. 'A bit of development work,' says Andrew. 'I'll get the proper race engine rebuilt with a steel crank and rod set, sort out the front suspension, make it rev a little bit harder, lower the diff ratio a lot, get its papers, take it racing again and try a little harder.'
The Hibberds' Bucklers aren't the retiring types.