Between 1961 and 1975 the E-type road cars were built in three series, used two different engine types and three different body configurations.
1961: Series 1 E-type launched as a roadster, called Open Two Seater, and two-seater Fixed Head Coupé with a side-opening hatchback. The 3.8-litre twin-cam straight six engine with three SU carburettors and the four-speed manual gearbox were carried over from its XK150 3.8S predecessor. The Moss gearbox had synchromesh on second, third and top gears only, and was slow to use. Body was formed from a steel monocoque tub attached to a front spaceframe carrying the engine, front wishbone and torsion bar suspension, servo-assisted disc brakes and forward-tilting bonnet/wings unit. New independent rear suspension, disc brakes, differential and twin coil-over-damper suspension was carried on a separate subframe as on the Mk10 saloon launched in the same year. Body roll was controlled by anti-roll bars front and rear and steering was by rack and pinion. Identify a Series 1 E-type by its headlamps behind glass covers, quarter bumpers, small sidelight/indicator units above the front bumpers and small tail light units above the rears. Inside, the seats were fixed-back buckets and up to 1963 the dashboard centre panel and centre console was covered with dot-patterned aluminium, after which they were trimmed in vinyl. Roadsters could be ordered with a detachable hardtop in body colour.
1964: significant changes included an engine capacity increase to 4.2 litres for more torque, a new and slicker-shifting all-synchromesh four-speed Jaguar gearbox, better brakes and new seats with adjustable backs. Most users find these more comfortable. Externally a small 4.2 Litre badge on the boot or hatchback identified the changes.

1966: a 2+2 coupé joined the lineup with a nine-inch longer wheelbase to allow for small children on the rear bench seat and the option of three-speed automatic transmission. Most obvious other differences are the taller roofline with a steeper windscreen and a broad chrome strip running below the side glass from the doors into the rear wings.

1967: 'Series 1.5' cars are the retrospectively named transition between the Series 1 and Series 2 cars that progressively received more of the new features as old stock was used up and new parts became available. For example, you'll find cars that have the uncovered headlights but Series 1 quarter bumpers and sidelight/indicator units above them on a small radiator-aperture bonnet, and Series 1-style rear bumpers and lights.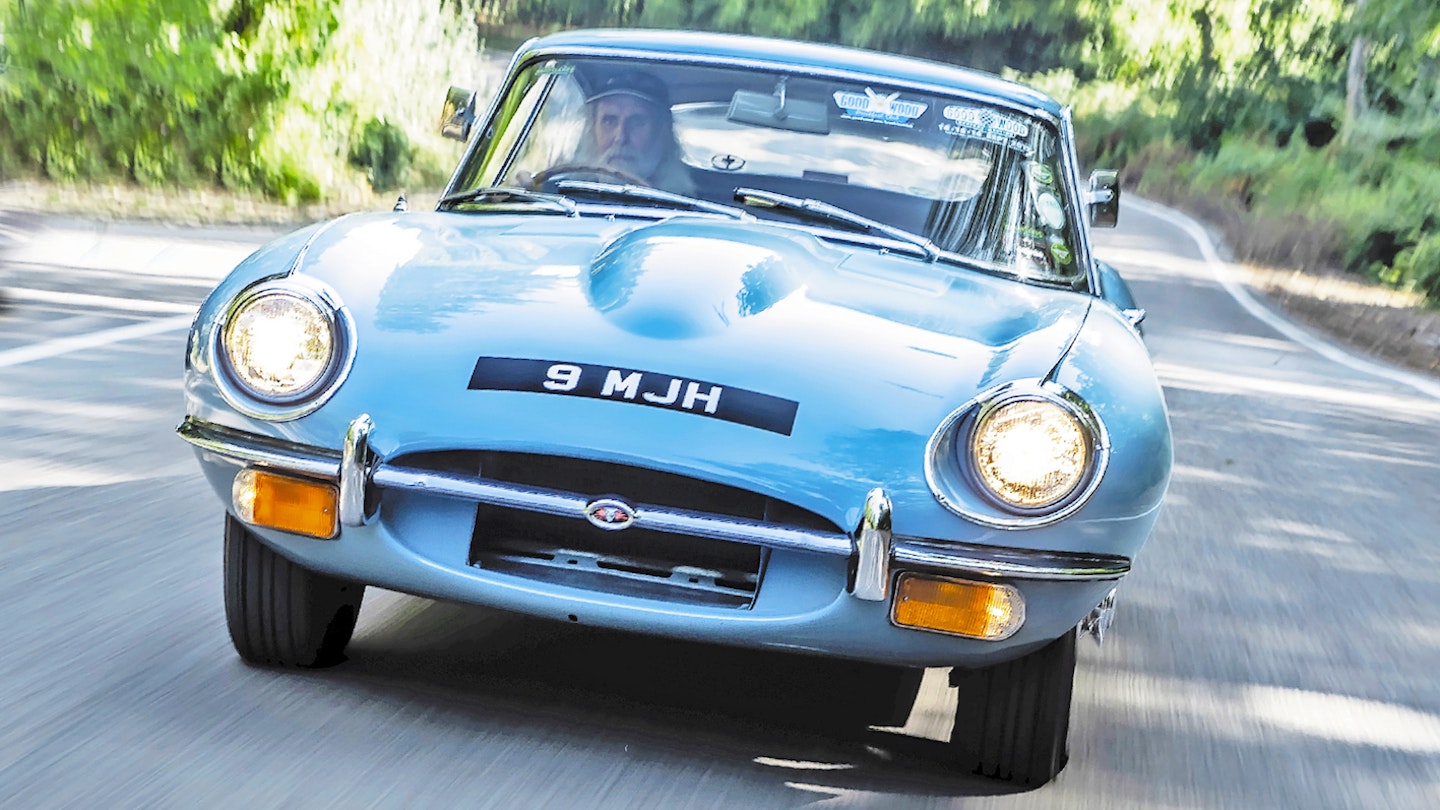 1968: Series 2 brought larger headlights surrounded by more elaborate chrome trim instead of the diffraction-inducing glass covers to give better lighting. Larger sidelight/indicator units now sat beneath full-width bumpers at the front which cut across a larger grille opening for better cooling. At the rear, larger tail light clusters were set into a plinth running across the back of the car beneath a full-width bumper. Twin cooling fans and larger brakes were standard; power steering and air conditioning were options. Inside, delicate toggle switches of the Series 1 cars were replaced with chunkier rockers.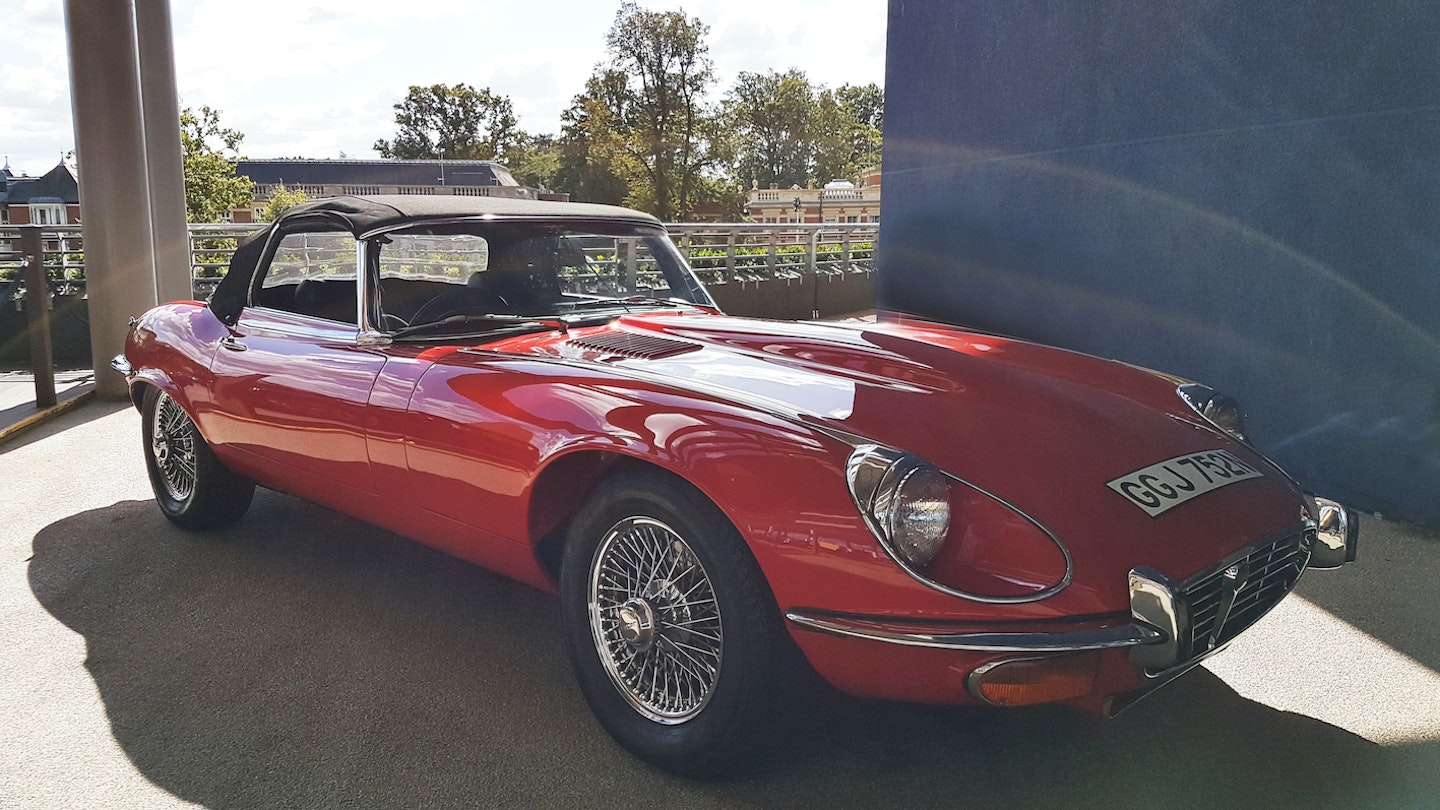 1971: Series 3 was based on the longer 2+2 wheelbase so the only body options were roadster and 2+2 coupé. Althought the old 4.2-litre XK straight six was still listed, and a handful of cars were sold, all of the rest used the new 5.3-litre single overhead cam per bank V12 that also went into the XJ12 saloon. Major external differences included a chromed radiator grille insert over the previously open aperture, flared wheelarches and pressed steel rather than wire wheels as standard. At the rear, the tail lights were better integrated into the rear panel and the twin, circular tailpipes of the straight six cars were replaced with a cluster of four pipes. Power steering and ventilated disc brakes were standard.

1975: the final 50 cars were built as roadsters with matching, detachable hardtops. All but one of them were black.