Month in Cars: Barn Finds. July 2023.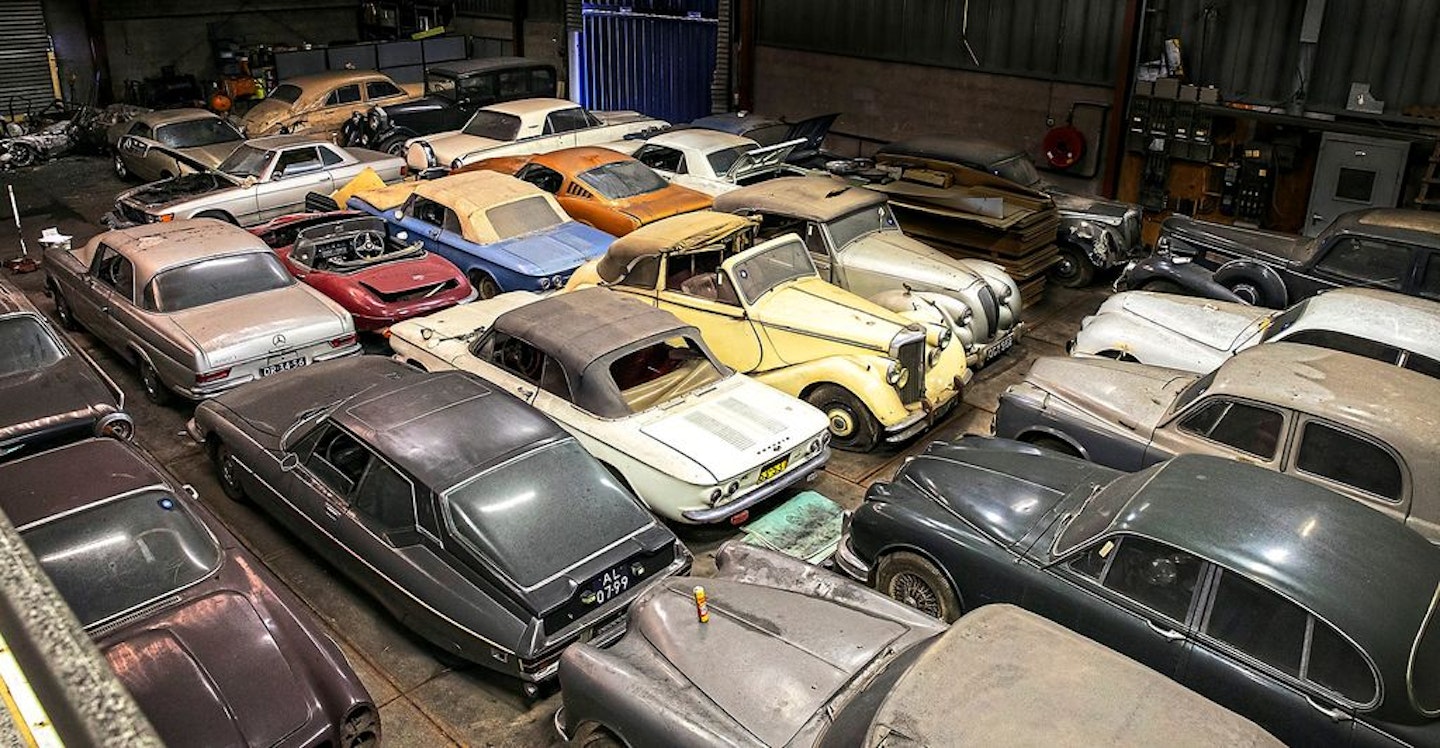 In what must be the largest and most significant barn find discovery since the Baillon collection in France in late 2014, 230 cars covering a vast range of ages and styles have emerged from the ownership of one collector in the Netherlands. The cars, many of which are desirable models from quality marques, appear to be in much better condition overall than the bulk of the Baillon hoard – many of which were rescued after road accidents.
The collection has been hidden in three sites near the owner's home in Dordrecht, a town just outside Rotterdam. It was known only to a few friends and enthusiasts until February 2022 when a fire in one warehouse destroyed one car and caused some smoke damage, making the news. More recently, the owner, a Mr Palmen, has required the care of a nursing home and the collection was apparently entrusted to a third party. A subsequent bidding process for the entire stock, plus the buildings in which they were housed, was won by The Gallery in Brummen, run by father and son team Nico and Nick Aaldering.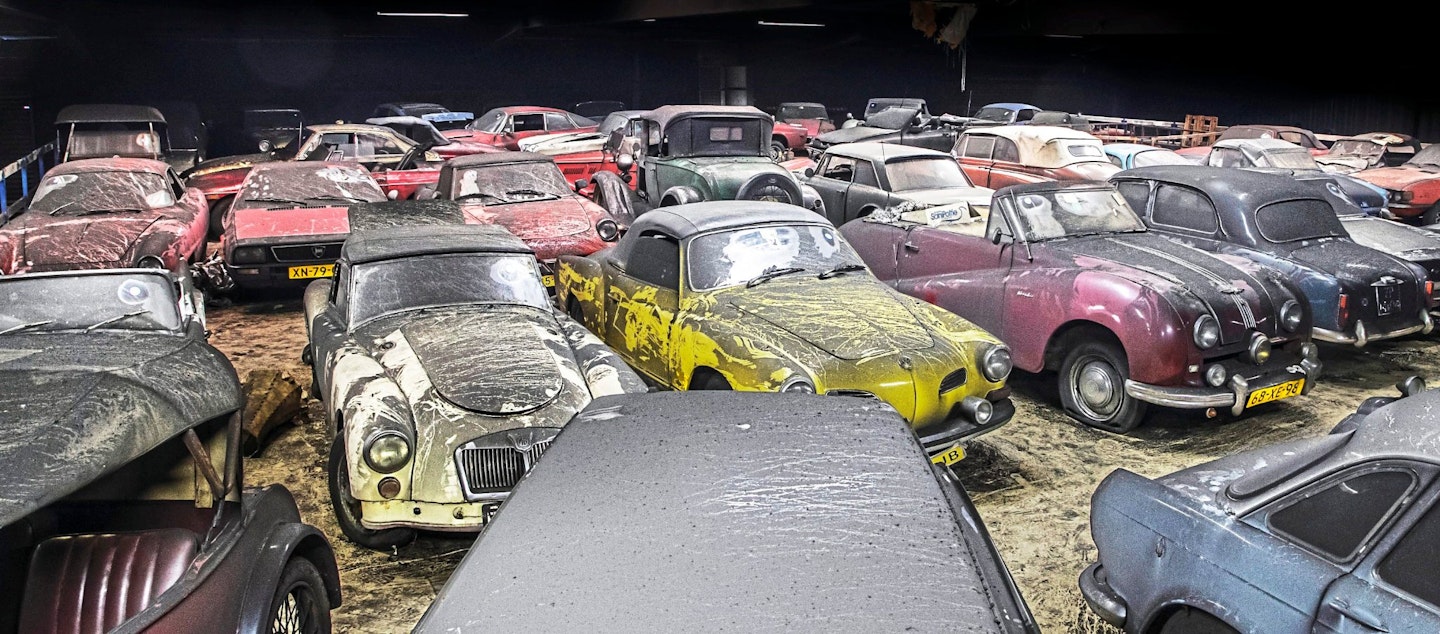 Nico has been interviewed about the collection for Dutch news outlets, walking around one of the buildings and pointing out some of the most impressive finds, including one of the 40-odd Monica saloons constructed in France in the early Seventies. 'I'd have regretted it for the rest of my life if we hadn't bought everything,' Nico told Omroep Gelderland. 'Mr Palmen, for the last 20 or 25 years, didn't let anyone in, so he lived here like a hermit, amongst his cars. He bought everything he liked. He had two criteria: he mainly chose original Dutch cars with their Dutch registrations, and he liked sliding roofs. Don't ask me where that came from!'
Is there a car in the collection Nico wants to hang onto for himself? 'We will sell the whole collection and maybe there will be one left over for me,' he says. 'Or two. Or three...'
See more of the collection in the July 2023 Edition of Classic Cars magazine, or get instant access on your device for only 99p.