Sneaked into the country, this 1990 BMW E30 M3 has had many lives: from demonstrator to track weapon, pawn in a divorce settlement to inadvertent blue-chip investment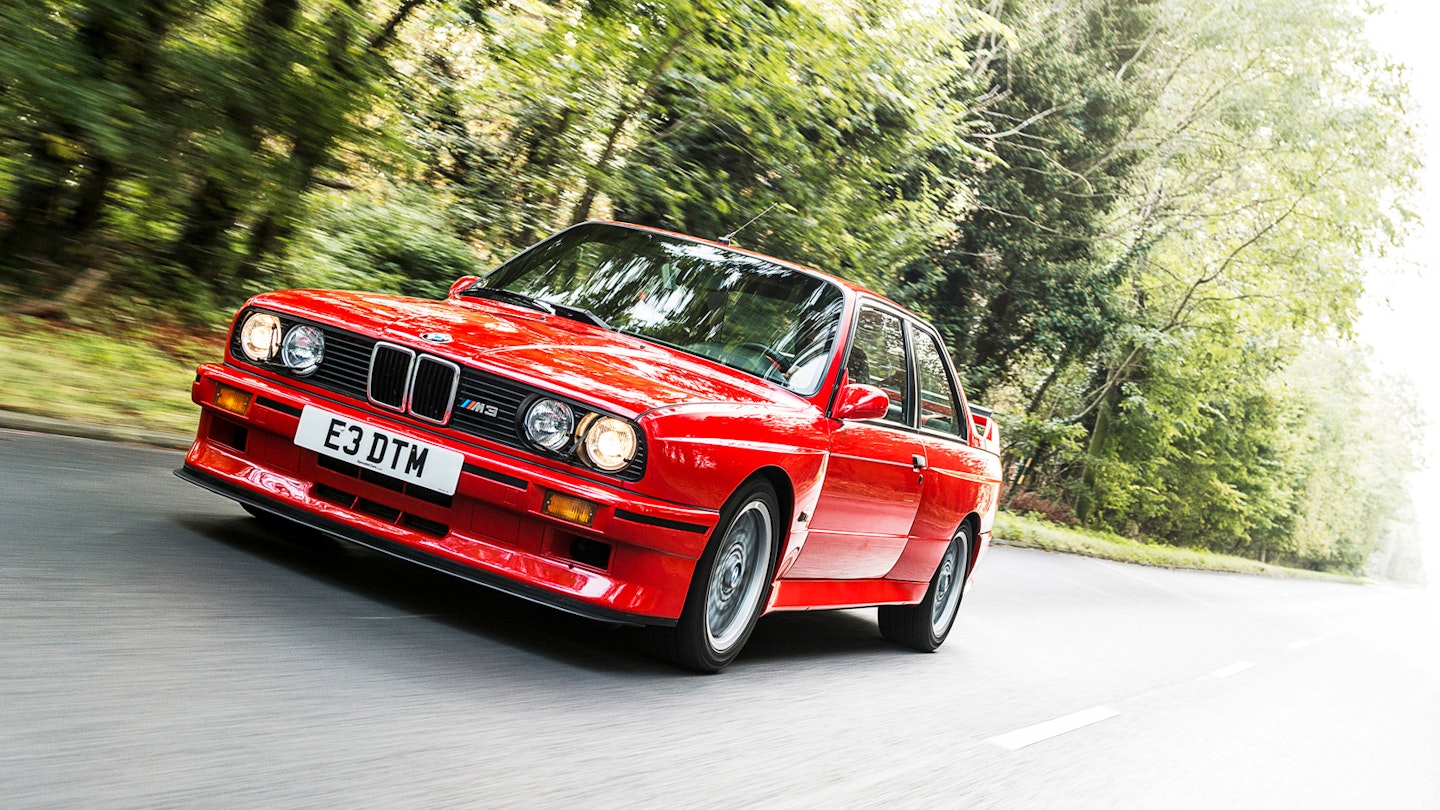 1990 £34k of Sport Evo is born
Chassis number AC79160 was registered to BMW tuning arm Alpina on March 10, 1990. BMW enforced strict quotas per country – but with demand for the model high, this example was on its way to the UK just a few weeks later.
1990 Swerving the red tape
Using a loophole, Nottingham-based Sytner Group imported the Sport Evo. After just five days Glen Trask – the first owner on the V5 – sold the car on to BMW specialist Windynook Motorsport in Preston.
Owner of Windynook at the time, David Culshaw, confirms that during its 19-month ownership of the car the Sport Evo was used as a company demonstrator. During this time a number of AC Schnitzer upgrades were fitted from Norfolk-based BMW specialist, Rossiters Limited (which is also UK parts distributor for AC Schnitzer).
Says proprieter Chris Rossiter, 'We supplied Bilstein shocks and lowered springs, top mounts, adjustable anti-roll bars, a strut brace, heated racing door mirrors and a rear panel.'
1991 On the move for £26k
With a relatively tight-knit performance BMW scene in the UK, Rossiters was ideally placed to source and sell cars. 'We knew Gabby Bliss was looking for one,' says Chris Rossiter's then business partner, Chris Wadsley. 'The car was bought from Windynook and sold on to him.'
1991 First 'proper' owner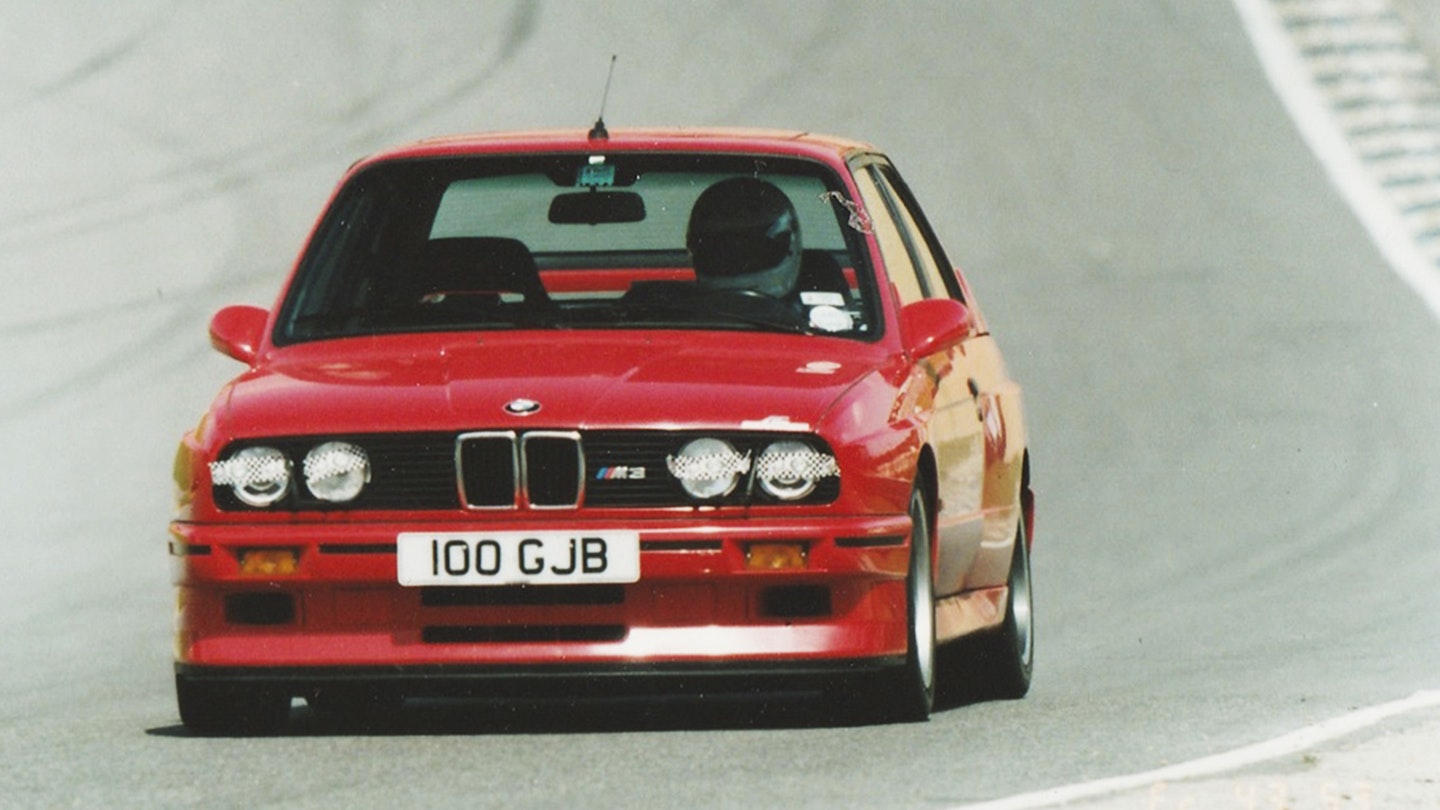 Bliss used to watch Frank Sytner racing in the British Touring Car Championship and paid £26,000 – way lower than the £35k he would have had to pay for an official UK-supplied car in 1990 – to emulate his hero. 'I'd had every M3 variant prior to that and when Chris rang and said he could get one, it was a natural progression,' he says. 'Its condition was 99 per cent perfect and I fitted the personalised numberplate 100 GJB.'
Amateur track days were in their infancy but Bliss had been a founding member of a pioneering association called the '89 Club. 'At the time I think the only other club doing them was a Porsche one,' says Bliss.
'I couldn't get enough track time and this was the ultimate car to do it in; it saw action on about every circuit in England.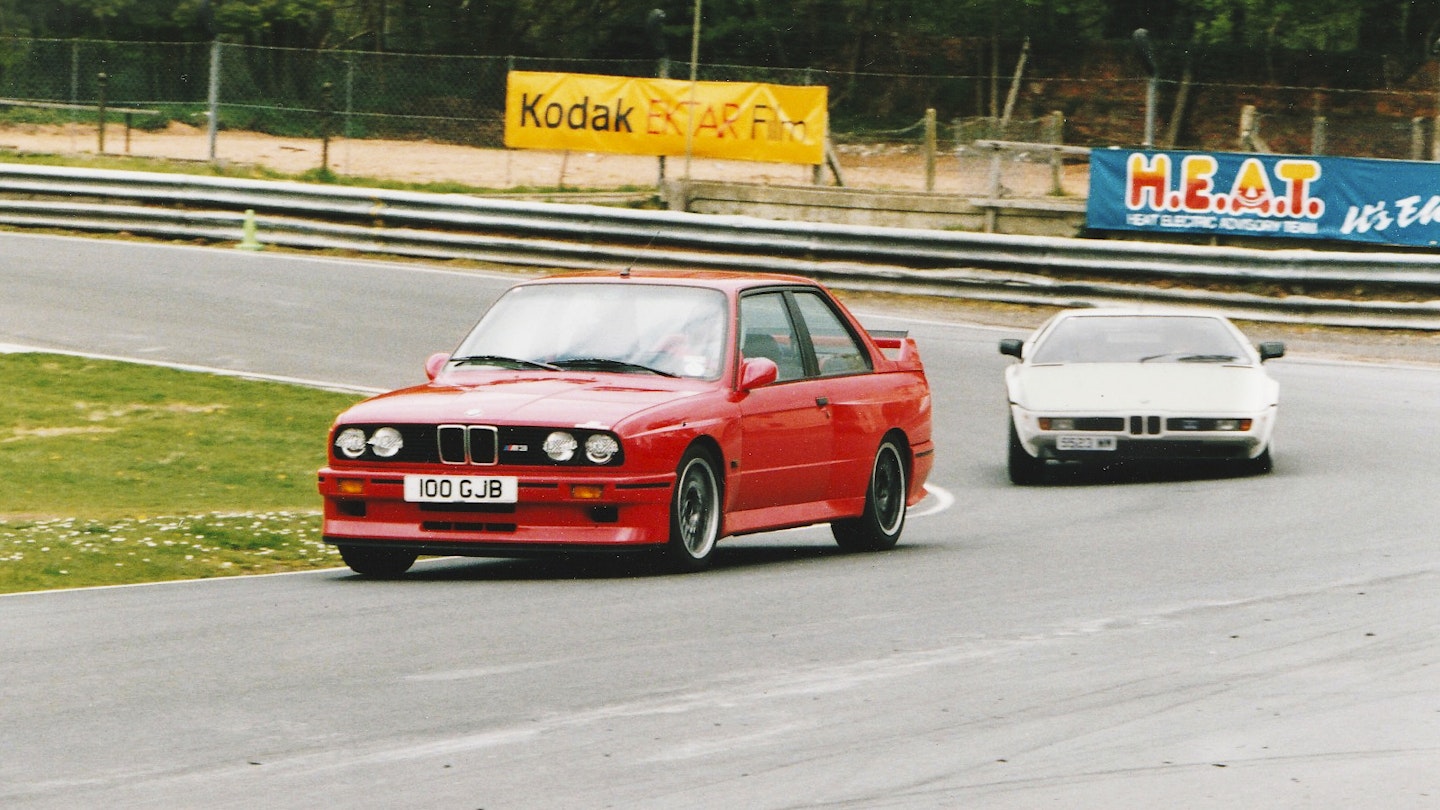 'It was a magical car but it still lacked top-end power. At the time it was up against Ford Cosworths, and on a power track like Snetterton or Silverstone, as soon as it hit a long straight they'd fly past; but on the tighter parts it was way ahead of anything else, and at Oulton Park or on the Brands Hatch Indy circuit nothing could touch it.'
After less than a year Bliss's ownership came to an end. 'When the E36 3.0-litre M3 came out we were all told how much better it was,' he explains. 'So I sold it to get that. Although it was quicker it wasn't in the same handling class at all. I think at the time many of us didn't realise just how good the E30 Sport Evo was.'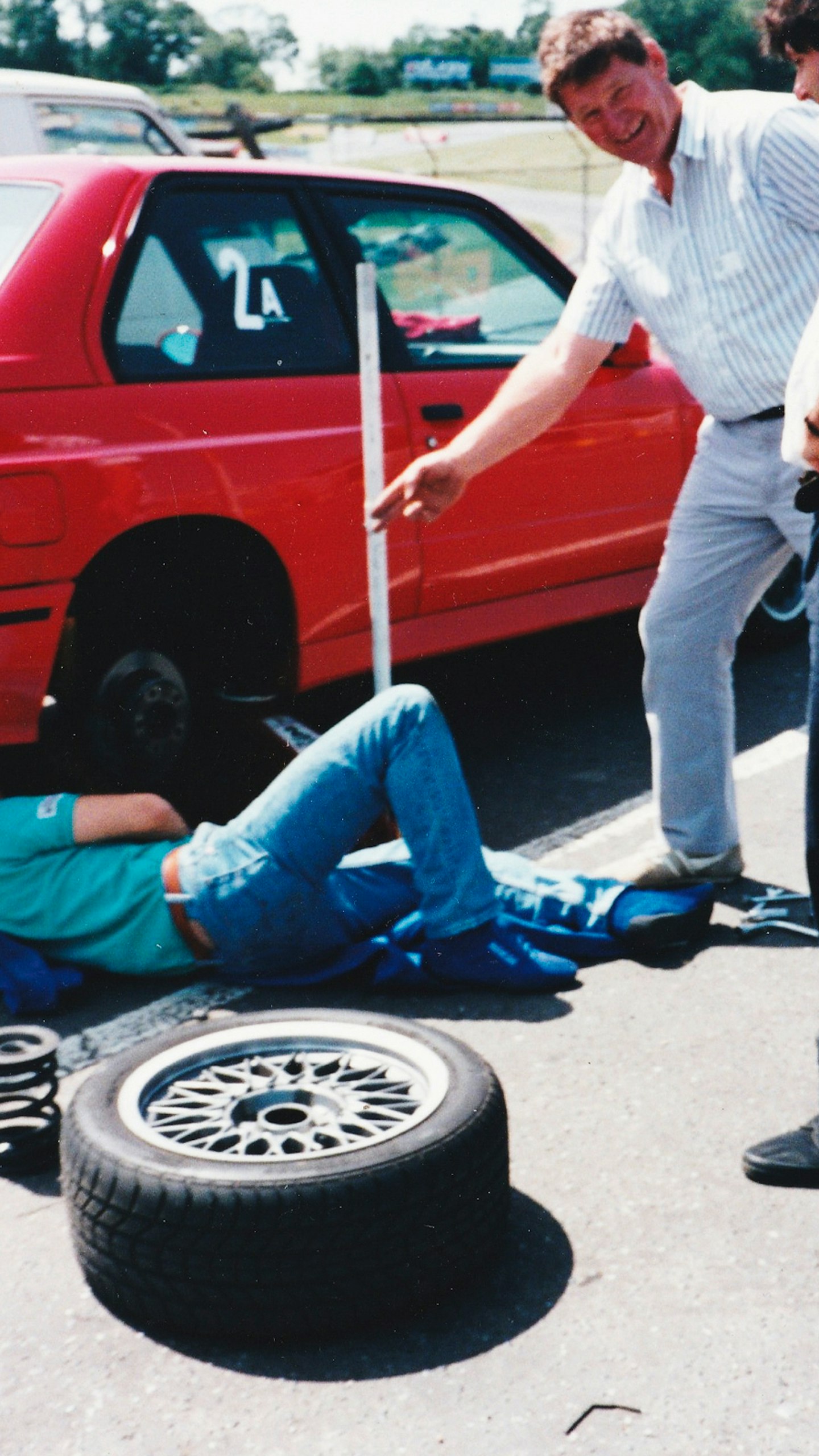 1992 Brian Bradley pays £17k
The chairman of Exmouth-based Bradleys Estate Agents paid £17,000 in November 1992, and in return received a pristine car. 'Like all Gabby's cars, it was perfect. This was the fourth incarnation of the M3 in only four years, but the amount of racing heritage it had was incredible; and it was the tiny touches, like the rubber strips between bonnet and front wings to improve aerodynamic efficiency, that made it so special.'
It was never a daily driver, instead being used for high-days and holidays, including annual trips to Germany where it excelled on the Black Forest's pristine tarmac. 'It was the sweetest-handling car I ever had.'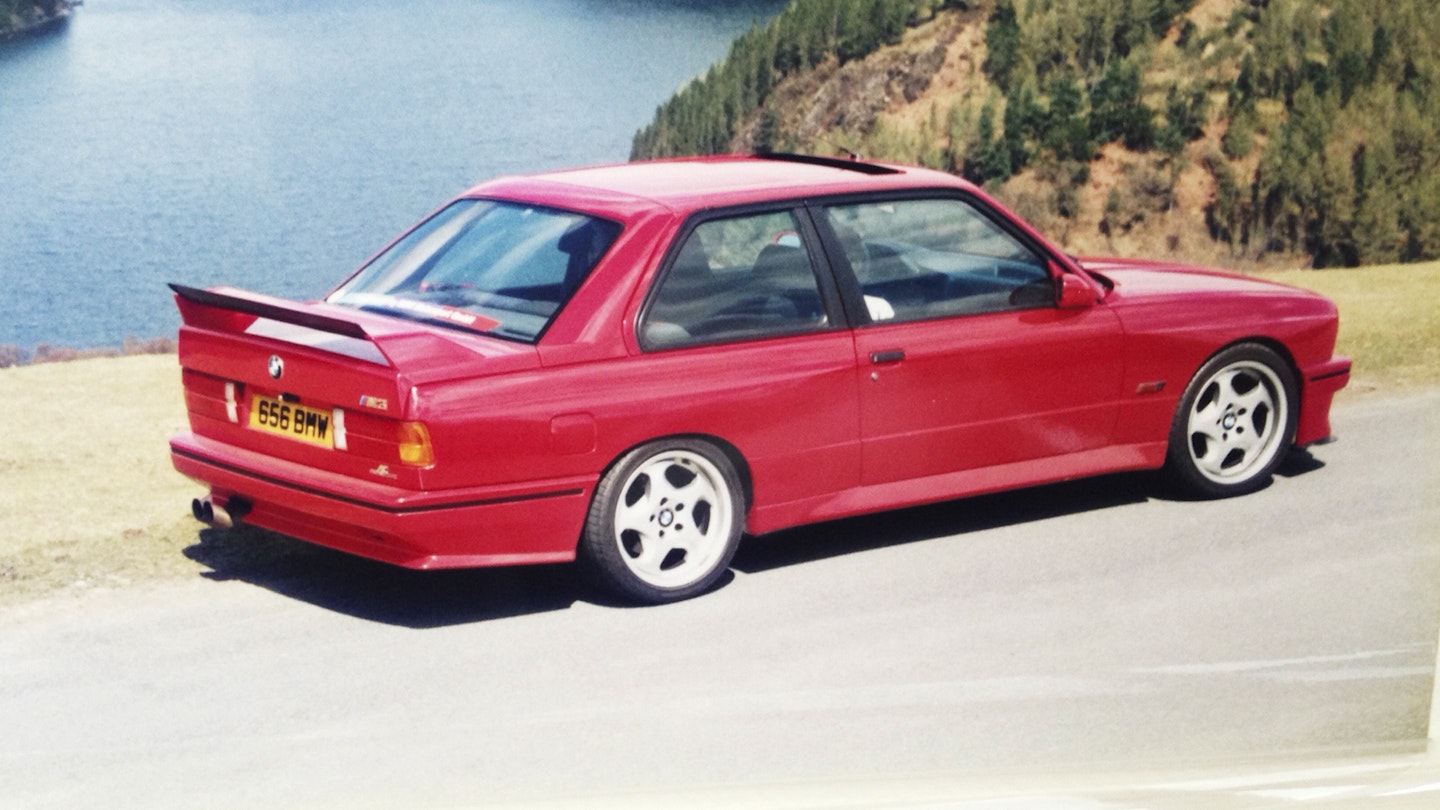 After a little over six years of ownership he sold it to Rossiters. 'Sometimes you have to move on. I used the money to buy an Alpina B8 4.6-litre coupé. Now, that hasn't gone up in value since – yet look at the prices of Sport Evos. It wasn't the best decision I ever made, but it wasn't the worst – I sold an E9 3.0CSL "Batmobile" to enable me to buy the M3!'
As a serial owner of BMWs, Bradley is well placed to pass judgement on its place in the marque's pantheon. 'It's in my top five.'
1999 Ken Somner goes east
Ex-Lola Cars engineer Somner bought the car in April 1999. 'It was a strange one,' remembers Chris Rossiter. 'When he bought the car from us he lived in Cornwall, and the next thing he'd moved right next door.' Somner kept the car for a year and a half, before it once more made its way back to the Norfolk-based specialist's forecourt.
2000 A weekend toy for £20k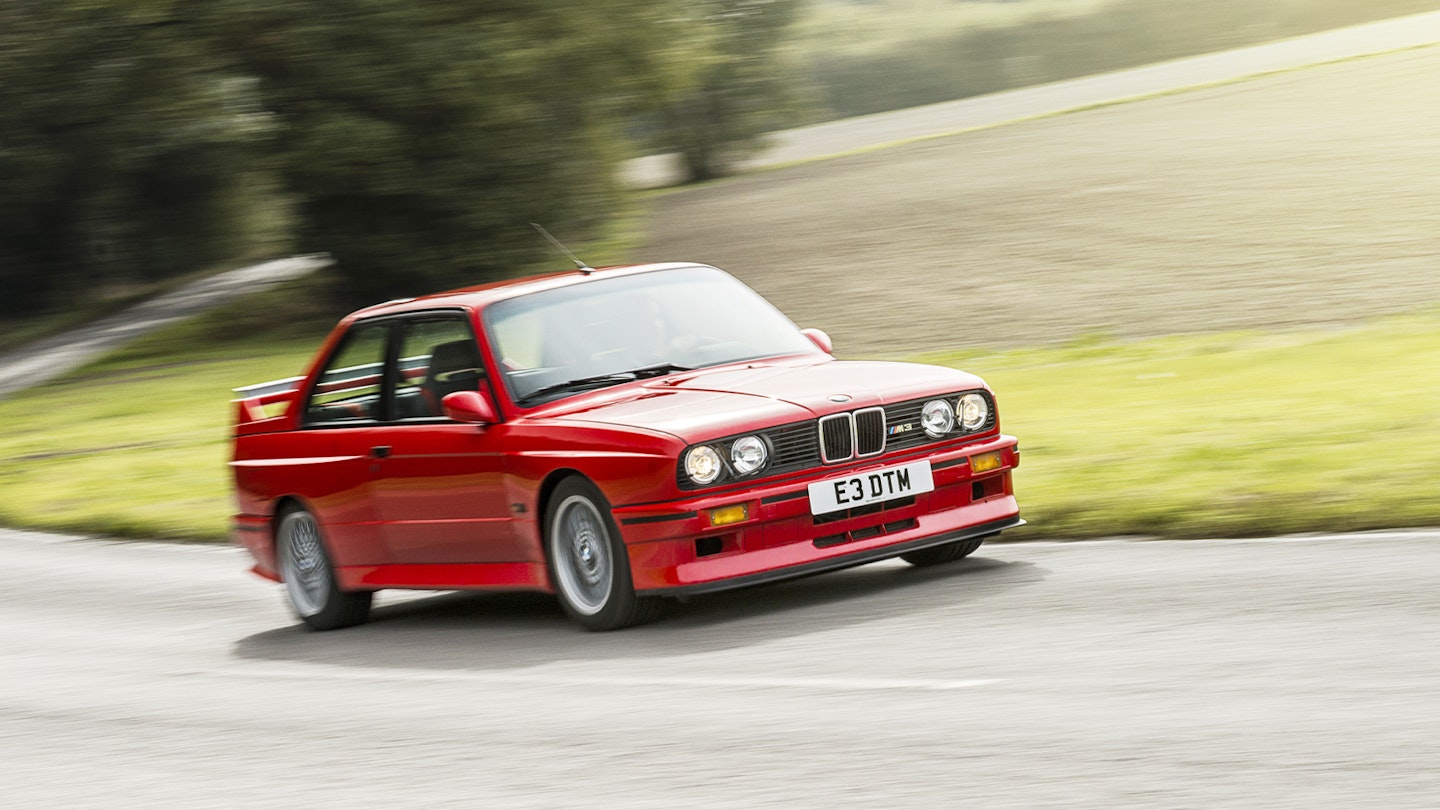 Lincolnshire-based armed response police officer Andrew Shovelar had owned a 'bog-standard' M3 but sold it to buy a house. 'I went to Rossiters to look at another car but saw the Sport Evo. After talking to Chris about the variations, and this particular car's rarity,
I just had to have it. Luckily my wife was with me and I was allowed to come home with it,' says Shovelar. He paid one pound under £20,000 to secure it, and registered
it as 102 ASV.
By the turn of the new century the E30 M3 Sport Evo was a decade old and the model's racing successes, if not forgotten, were gathering dust in the history books. 'My friends just thought it was an old car but those in the know spotted it straight away,' says Shovelar.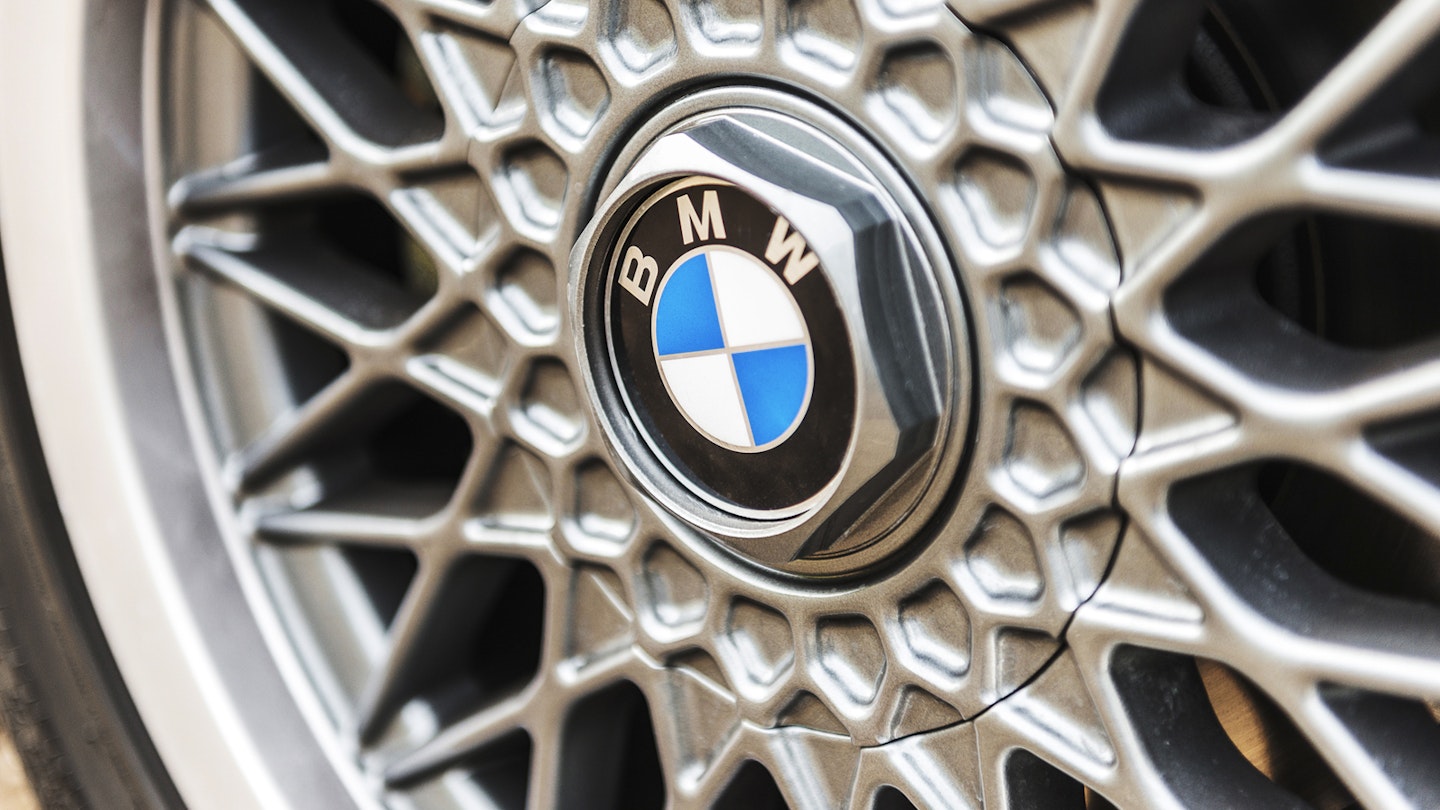 He used it predominantly for weekend blasts. 'It stayed in my garage, polished and under a cover. I tried not to get it wet but wasn't too fussed, so used it fairly regularly. I took it on to the track once, at Cadwell Park, but didn't really push it because I was scared of bending it. That said, I can remember that it pulled beautifully.'
Eventually, a costly divorce settlement forced Shovelar to part with the car – reluctantly. 'It was either the Evo or the house, and I couldn't live in the Evo,' he laments. 'But for that, it would still be sitting in my garage under that cover.'
2002 The BMW joins the space race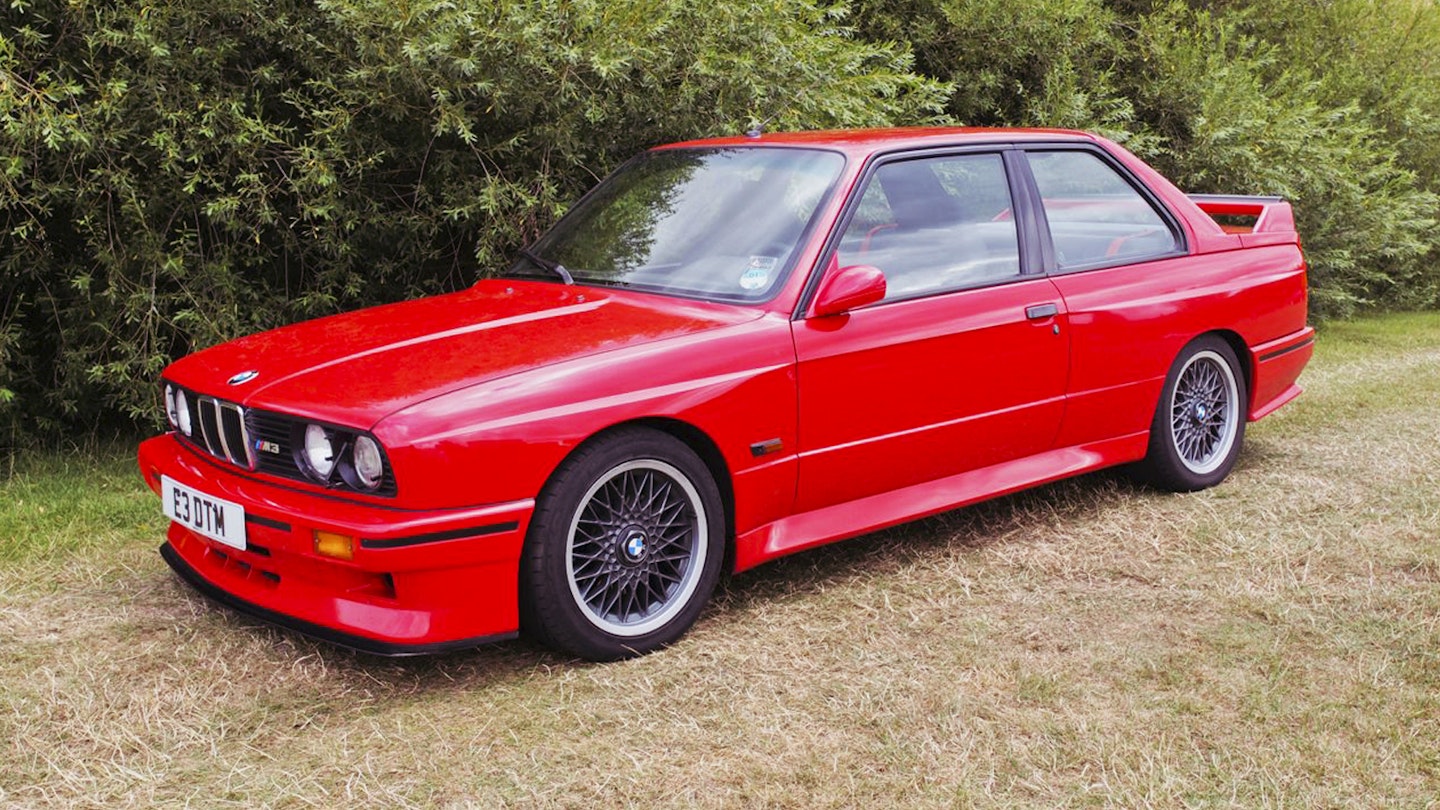 Space propulsion engineer (yes, it is rocket science…) Rob Lenaghan had always loved watching E30 M3s racing. 'I owned a 325 Sport and always wanted an M3 but didn't appreciate the different variants in the road versions,' he says. 'I visited Munich Legends, where Tony Halse took me out for a drive in one.
I was blown away; he was a handy driver but I still couldn't believe how much better it was than my 325. I tried a number of cars, each with different suspension set-ups; some were too hard for the road, some softer and much better in terms of ride.'
However, the East Sussex-based specialist couldn't find a car with the right mileage and specification for Lenaghan. 'A few years later a red Sport Evo caught my eye in the local press. I phoned up but sadly it had sold. Seller Richard Baxter and I ended up having a long conversation about the mighty M3 and he pointed me in Chris Wadsley's direction.'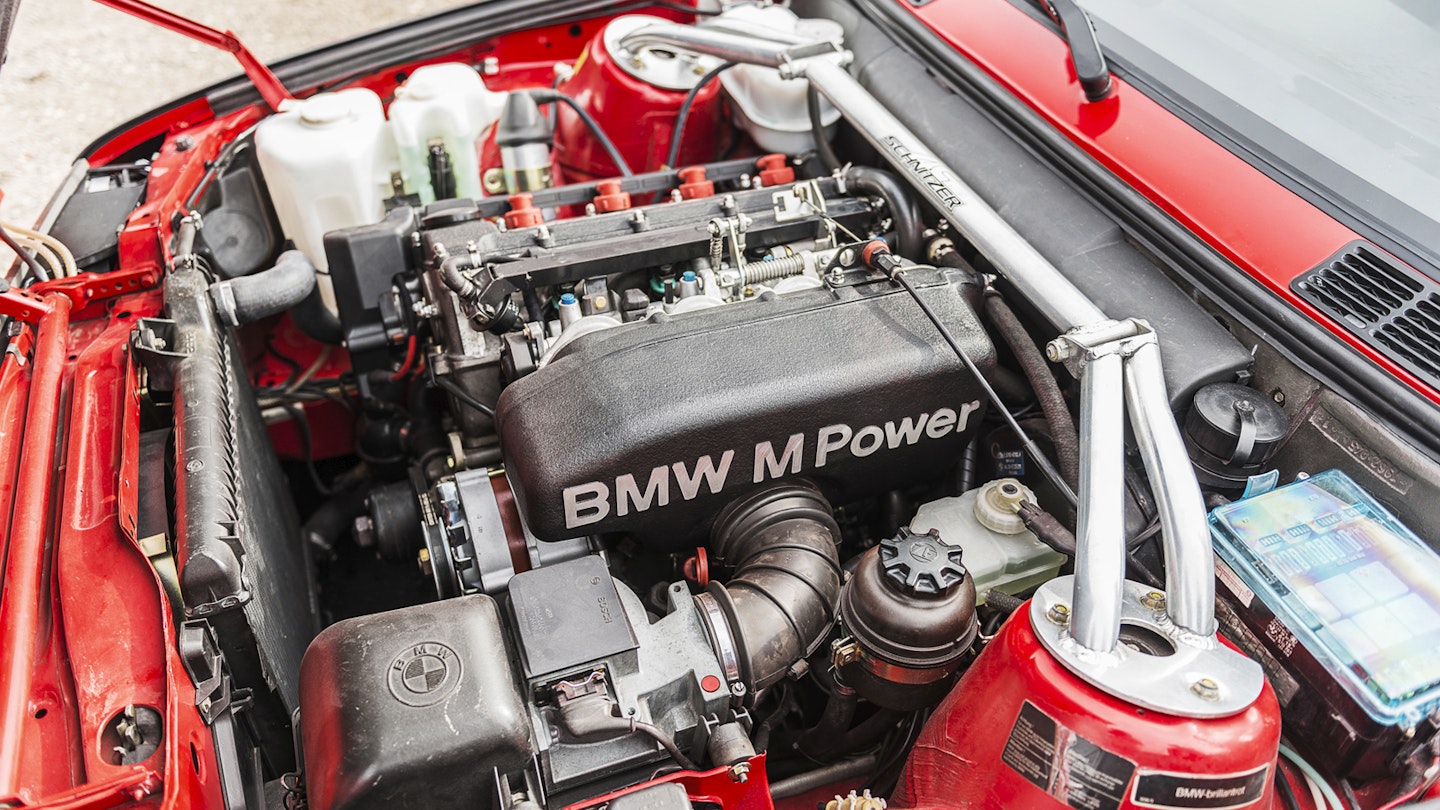 Lenaghan had seen an example advertised privately in the BMW Car Club magazine, and by chance this was the car that Wadsley found. 'I paid £17,000,' he remembers. 'And I had great difficulty slotting it into my life. It was far too nice to drive every day and to leave on the street. I didn't have a garage, so that became a priority. I rented one from the council – but there's no electricity in council garages and, with all the Evo's security, trying to keep the battery charged was a challenge. This was easily solved by fitting a solar panel to the roof – they work just as well on Sport Evos as they do on satellites.'
Lenaghan began using the Sport Evo regularly. 'My wife Lucinda and I didn't have children and every weekend we'd be out driving to find a nice pub for lunch. Any excuse, really.'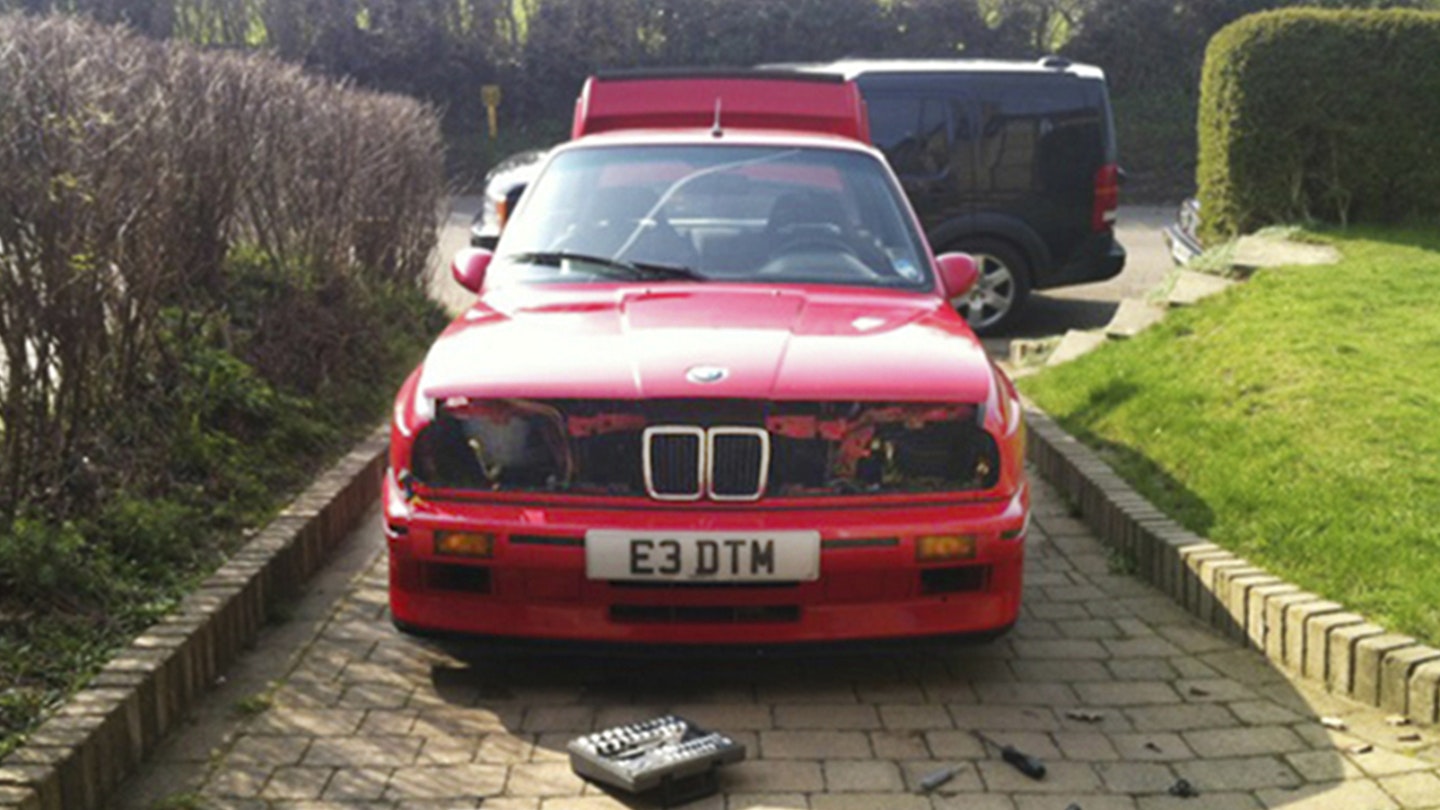 However, his most memorable experience came on the track. 'I'd done some track days in the car myself but at Donington Park Chris Wadsley took the wheel for a lap. We were going round with a lot of modern hardware – E46 CSLs and the like – and came down Craner Curves in touring car mode, seeing the Old Hairpin looming at such speed I remember thinking there's no way we'd get round. But we made it.
'I knew Chris was a good driver but I didn't appreciate that, even in road guise, the Evo would handle like that. It really opened my eyes to how capable this car is.'
The arrival of Lenaghan's three children curtailed his use of the car but in March 2012, he decided to change the chipped headlamps. 'It was just meant to be that, but I got carried away… I'd always had issues with the car. The rear wheelarches had been rolled to take wider M5 wheels, and the paint on both panels had faded to pink. I'd also dropped something on the bonnet and dented it.'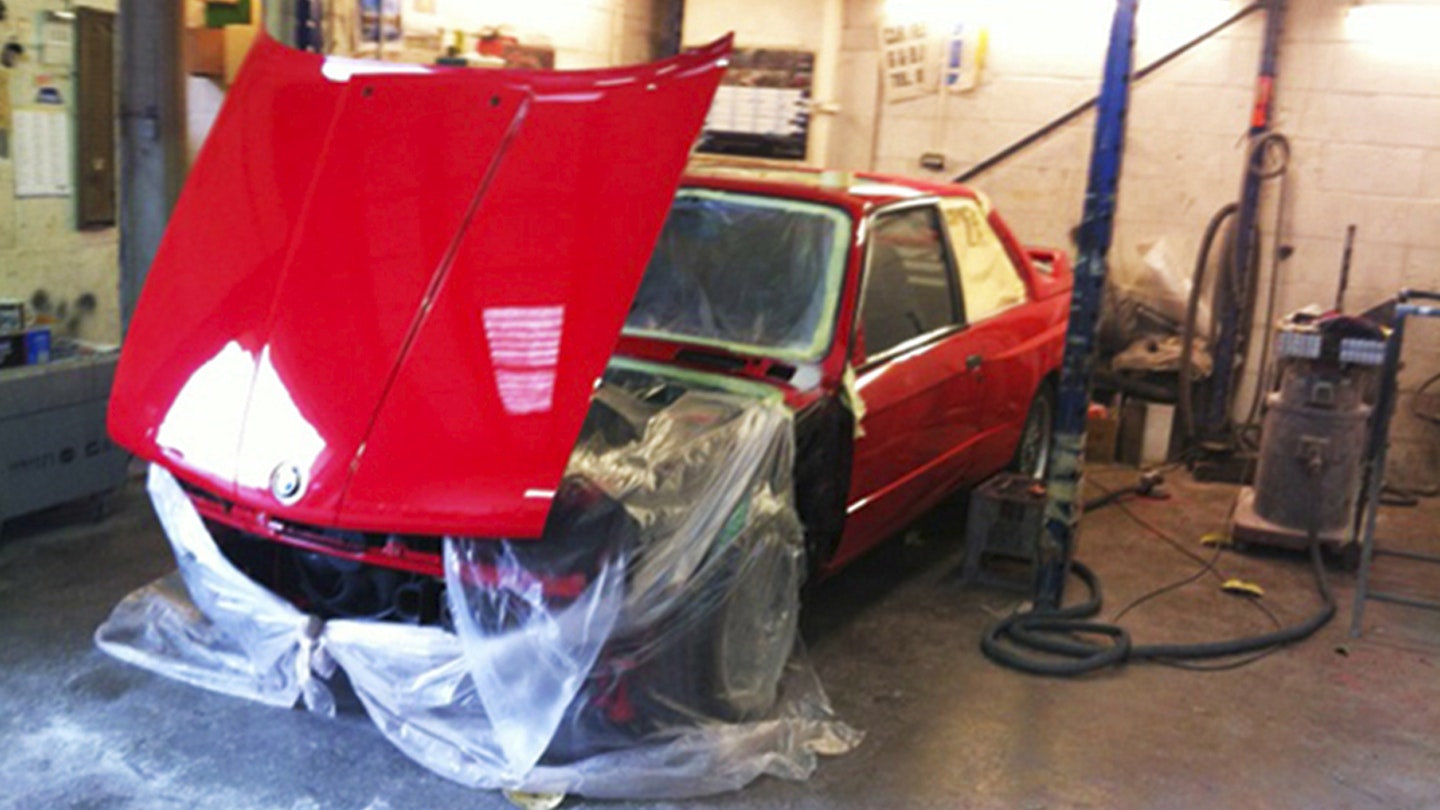 The meticulous Lenaghan visited G&B Autospray in Hertfordshire several times to discuss his options. 'Initially, all I wanted to do was just certain panels but the more we talked about it, the more I wanted to do. Eventually Den and Bill advised that for not much more money they could paint the whole car – anything less wouldn't be perfect enough for the standard I wanted. It's the best advice I ever had, and the end result is quite superb.'
He also took the opportunity to replace the clutch, main engine oil seals, gearbox seals and all hoses. The alternator was refurbished, and the cam cover and plenum chamber were stripped and crackle-painted. He had the brackets re-passivated, sourced new bolts from BMW, and fitted a fresh undertray and front splitter. He replaced the AC Schnitzer springs with a new set.
Despite 67,000 miles on the clock, all of this – combined with new tyres and refurbished wheels – have left the car looking factory fresh. 'Richard Baxter loaned me a ramp and allowed me to copy his car to put mine back together. I'd taken hundreds of photographs when I stripped it down but you simply can't beat having a matching car in the workshop during the rebuild phase, and that speeded up the process no end.'
Is it now almost too good to use? Maybe, especially as Sport Evo prices have in recent years gone into orbit – and beyond. 'Rob Lenaghan was playing pass the parcel, and had hold of it when the music stopped,' is how Chris Rossiter sums it up. Despite that E3 DTM registration plate it's unlikely to see any more track action.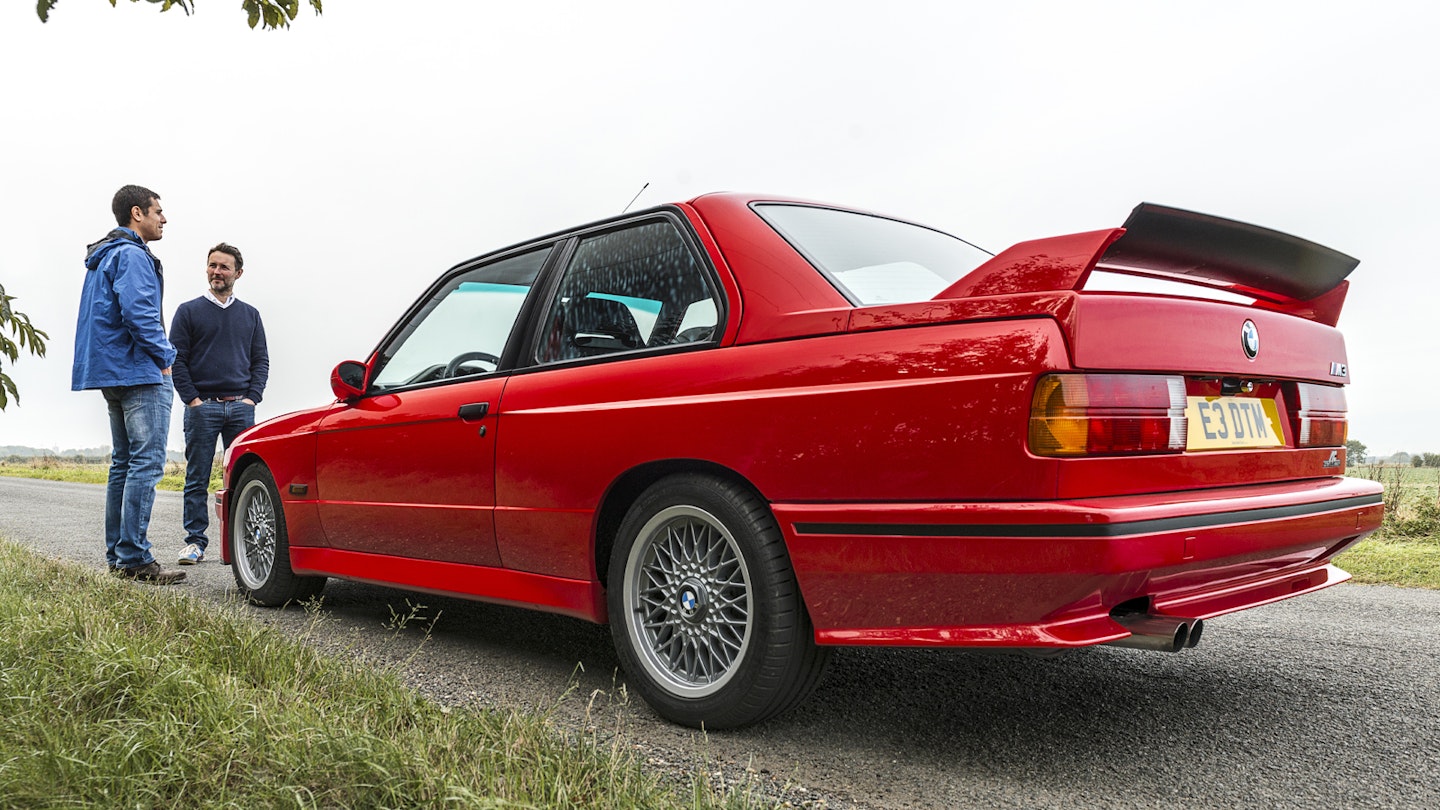 Any thoughts of selling it? 'The kids love it. They say it smells of aftershave. They sit inside and smell it. They always ask when we can go for a drive. It's daddy's red car. "Don't sell the car, daddy," they say.
'So it's a keeper.'
Thanks to: Richard Baxter of the BMW Car Club for his help with this feature.
This article was original published in the April 2015 issue of Classic Cars magazine as part of our ongoing feature series, Life Cycle. Check our the latest issues of Classic Cars magazine, or consider taking out one of our new range of print or digital memberships