This 1965 Rover 2000 competed for the Rover factory works team in just one event – the 1966 Monte Carlo Rally. It's been lovingly restored twice since then – but we still got it muddy again
Words Mike Renaut Photography George F Williams
That's rather surreal, I'm behind the wheel of a Rover P6 that competed in the Monte Carlo rally in January 1966 and it's just started to snow. What's surreal is that the Rover's engine, which has been having a little cough through its carburettor for the last ten minutes, has suddenly smoothed itself out. It's as if the car has recognised the snow and realised that perhaps we're going racing again.
Before we go further it's worth pointing out that this car has been restored and reshelled, but is recognised as having the identity of the competition P6 number 217 and retains many of the original car's components. As far as anyone knows this is the only surviving car from the original 1966 works team.
This was an era where racing or rallying often meant doing little more than adding extra gauges and removing the hubcaps. Group 1 regulations allowed any number of additional spotlights but, in theory at least, these were purely manufacturer-supplied cars.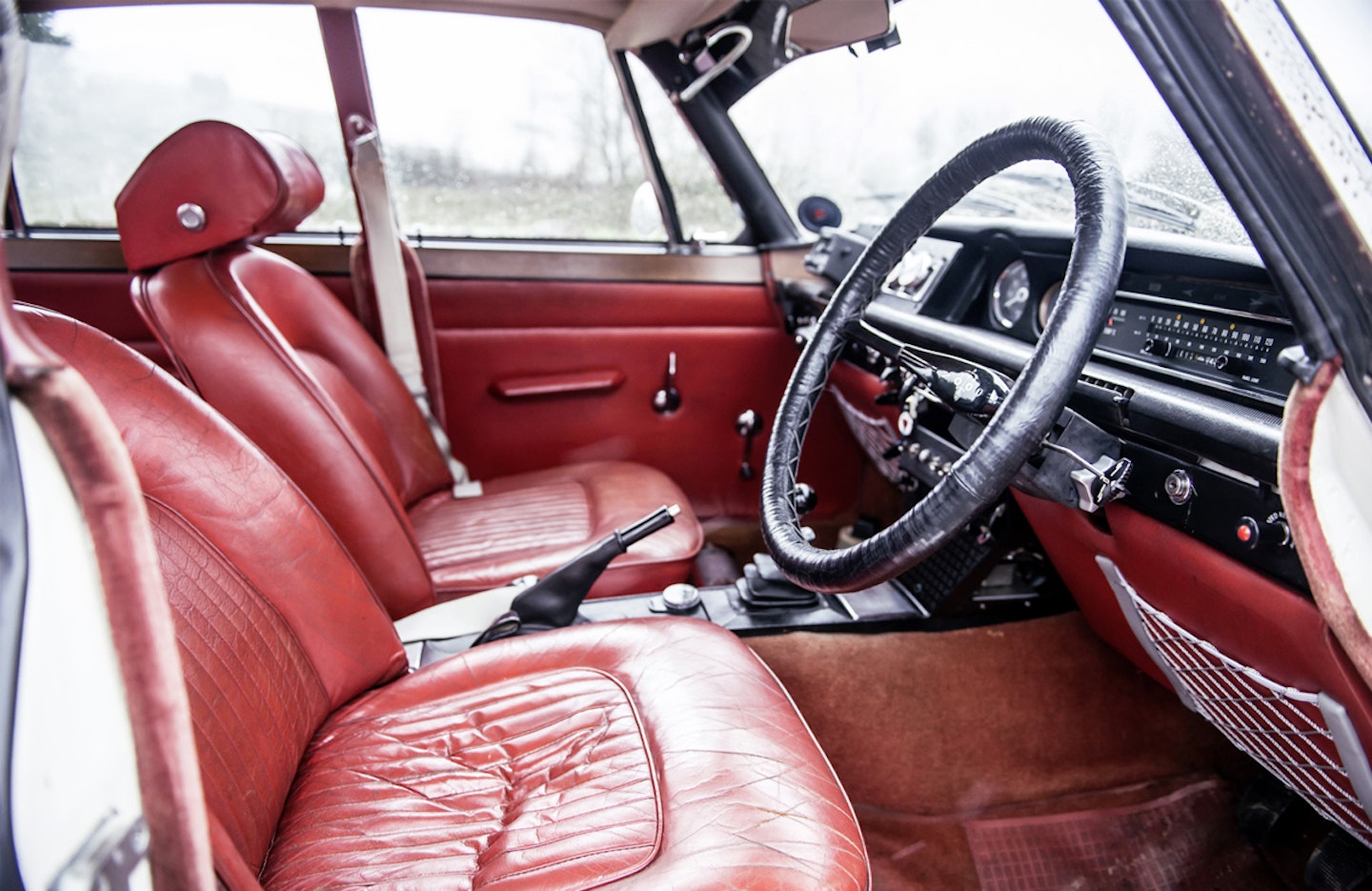 Gazing across the Rover's dashboard I note a Halda Tripmaster, map reading lights and pair of stopwatches. Dual screen washer bottles are mounted in passenger footwell – an idea developed during the safari rallies where regular screen cleaning and refills on the move were essential. A redirected heater vent prevented the water from freezing in cold climates. In addition to screen washing and route finding, the navigator was responsible for sounding the airhorns – the button on the far left of the dashboard – to clear the way ahead.
There's full carpeting and static lapbelts, back seats and no rollbar. With driver and passenger, full interior, heavy doors (ever tried to lift one?), the fuel tank centred above the rear axle and two spare tyres evenly spaced in the boot, the Rover feels extremely well balanced on the road. The gearbox offers well-spaced ratios, although first is quite long. Stiffer springs combined with adjustable shocks have quelled much of the 'cornering on the door handles' P6 body roll, but the ride remains smooth. Excellent disc brakes front and rear inspire confidence; time to explore the handling off road.
"The rear end just grips and grips – even on thin road tyres I have to be rough and saw the steering back and forth to unsettle the rear end"
What surprises me is just how planted the P6 is. The rally circuit is a mixture of wet mud, loose stone and slippery concrete, yet the rear end just grips and grips. Even on thin road tyres I have to be rough and saw the steering back and forth to unsettle the rear end. When it does finally go it's sudden but controllable. There's not enough power to pull out of a slide so I rely on caution rather than heroics to straighten things out. Yes, I wish the steering had quicker gearing (a smaller steering wheel would help) but that's judging the car on dirt and mud. On snow and ice – the conditions the cars encountered on the 1966 Monte – the P6's excellent handling would reward. Especially since, unlike me, they were trying to prevent rather than provoke slides.
Off the rally course and back on the road the P6 is refined. The lack of race modifications means it retains big, soft leather seats and a comfortable driving position. Although single-carburettor Rovers were criticised for lack of power (on the 1966 rally reporters noted the cars struggled up the hills then made up the time with very high-speed descents) the P6's strip speedo slides up to motorway speeds without a struggle. Yet it's hard to imagine powering the car through icy nights, it's too quiet and sedate for that sort of thing.
Rover's Competitions Section had campaigned in 1964 and '65 with modified P6s built to FISA Group Two regulations and equipped with twin-carb engines – a couple of years before the TC models were put on sale. Roger Clark's sixth place on the 1965 Monte Carlo Rally was the best the team would achieve – although Rover's period advertising pointed out his was the first Touring Car home.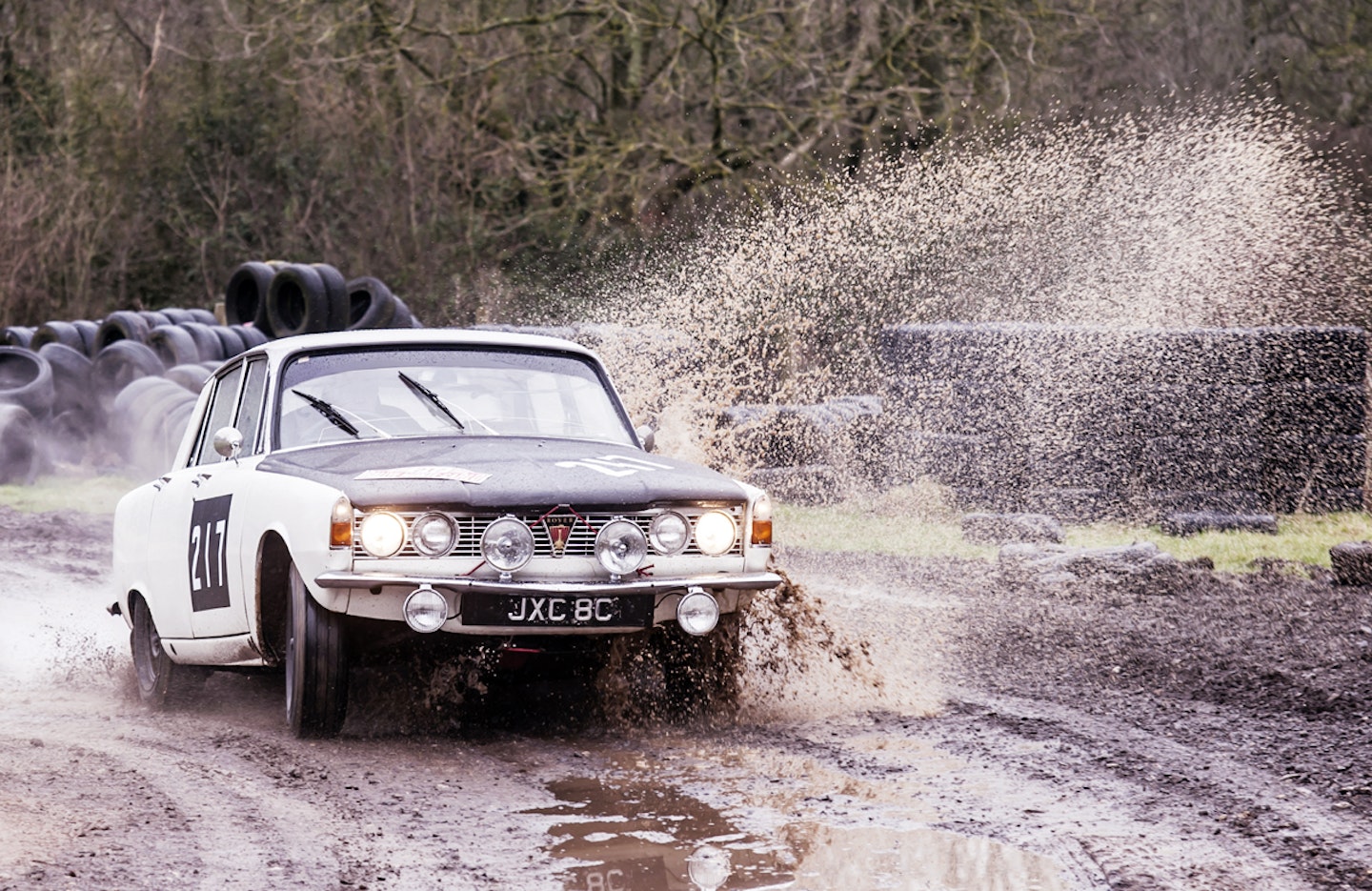 For 1966 Rover changed tactics. Fielding a team of four Group 1 cars with close to standard specification – just a few safety and lighting modifications – should prove the 2000 as strong and reliable. In November 1965 four Rover 2000 saloons were diverted from the production line. With consecutive chassis (400-25092 to 400-25095) the cars were registered on December 1, 1965 as JXC 5C to JXC 8C respectively. They got minor modifications, including reinforcements to suspension mountings and strengthened, rounded sheet metal in the boot area – to prevent rocks from becoming wedged against the rear axle. A hefty sump guard protected the engine and gearbox.
Cars were often delivered to the driver's home to be driven to the event, because the Monte Carlo Rally traditionally started in a number of different locations. The 167 car of Logan Morrison/Johnston Syer was waved off from the Excelsior Hotel at London Airport (Heathrow) on a chilly January morning in 1966 to make its way to Dover and the ferry to Boulogne.
Three other Rovers made their way toward Monte Carlo from Reims; Geoff Mabbs and Jim Porter were in car number 177, car 178 was the female team of Anne Hall/Pat Spencer, while the Rover numbered 217 contained the Polish crew of Sobieslaw Zasada and Adam Wedrychowski. There were also three privately entered P6s on the rally.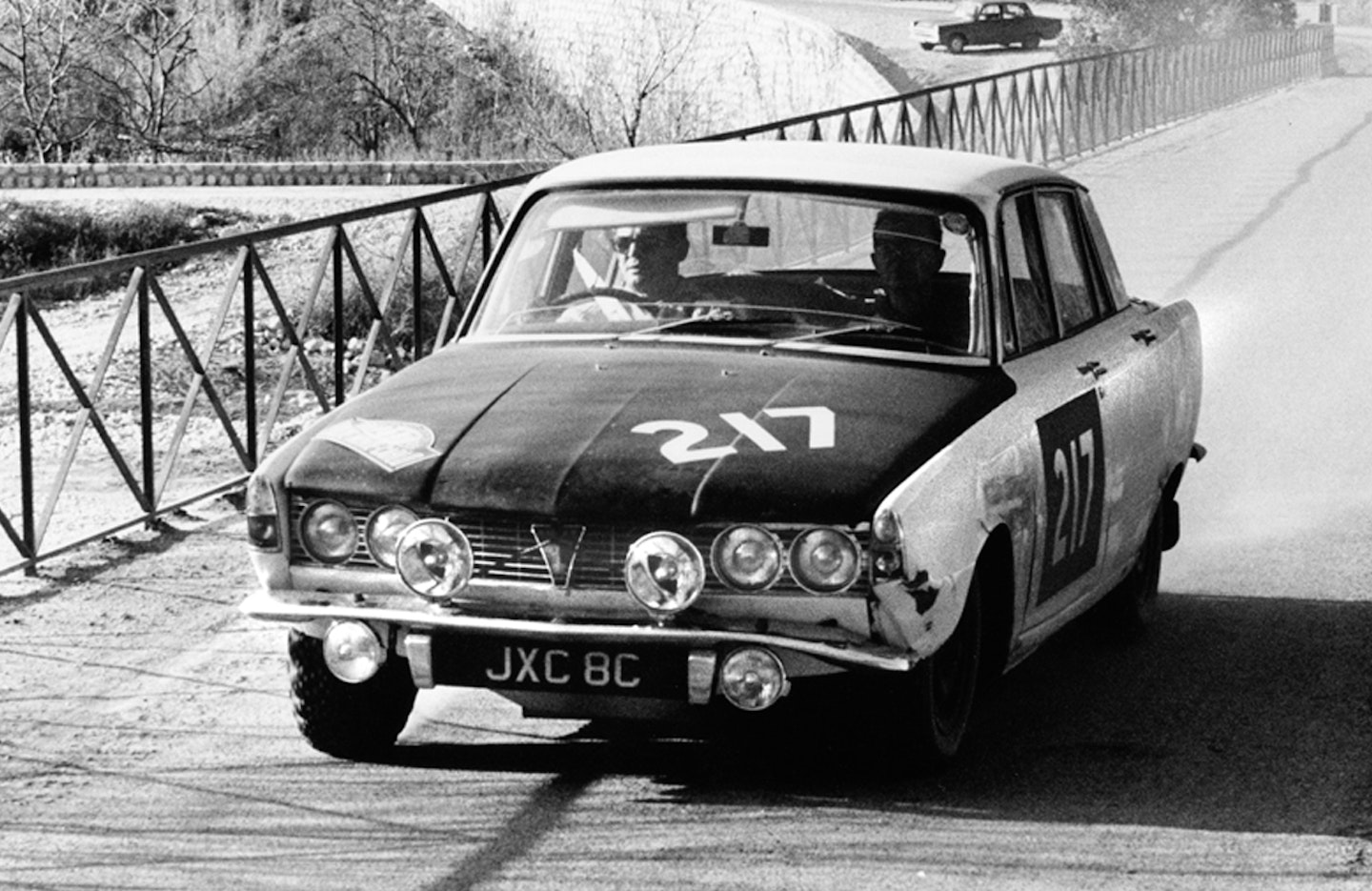 Following close behind were a flotilla of Rover P5 and P6 'service barges' carrying boot-loads of spares in slide-out drawers. The 12-page instruction book handed out to teams makes for interesting reading. Mechanics on different factory teams were sometimes required to look after each other's cars. At one stop the Mini Cooper mechanics dealt with car no 217: 'R.Whittington and G.Wiffen in Warsaw and Vienna must look after Zasada's Rover. In return any Rover service crews in Italy will service Hopkirk and Aaltonen. T.Wellman and N.Hall should also look after Zasada at Cremona.' Equally importantly was the sage advice that, 'Power to weight will be as critical as ever, DON'T clutter up your car with junk. All service crews will reach Monte so you can safely offload your bags, etc onto them.'
In spite of several offs Car 217 would get as far as the final mountain circuit before crashing out with front end damage, although Zasada and Wedrychowski were classified in 22nd place. The 177 car was the best-finishing Rover in tenth position. Of course the 1966 event is remembered for the disqualification of BMC's victorious Minis and a Ford Cortina over the supposed non-standard headlights fitted to the cars. BMC and Ford lodged complaints, while Rover officially withdrew from rallying; which is a shame as it would have been interesting to see what the V8 Rovers waiting in the wings might have achieved.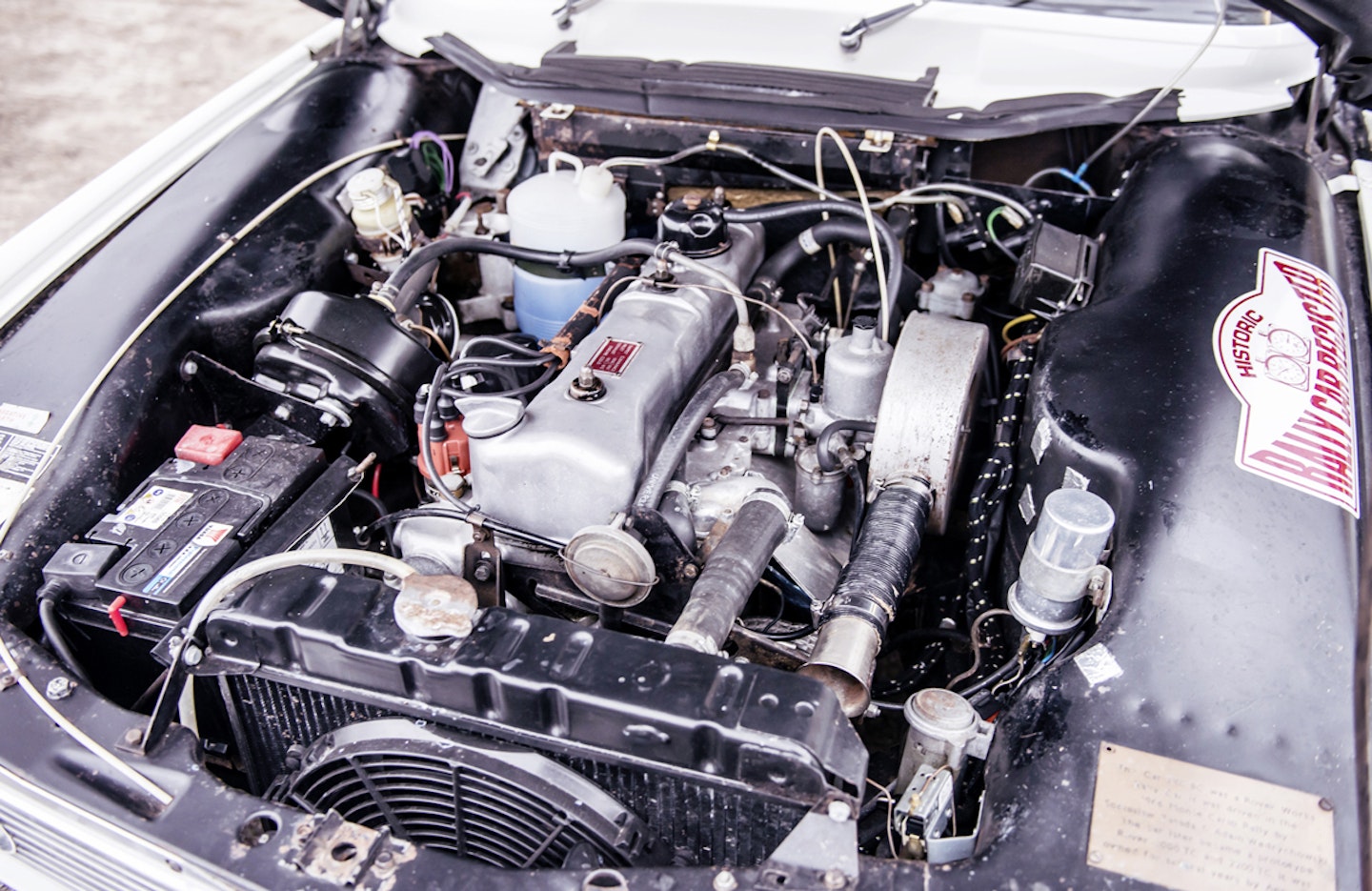 Exactly what happened to car 217 in the immediate years after its one and only rally still isn't clear, the oft-told tale being that it was barely run in from its single rally outing and thus became a works development car. We know Anne Hall bought JXC 8C in May 1978 from its first registered owner; one John Ronald of Huddersfield. Various accounts suggest Hall had as many as two other works rally cars. Supposedly she gave one to a nephew who crashed it into a lamppost, severely denting the front end; he then scrapped the car, which appalled her.
Hall used car 217, covering about 4000 miles a year between MoTs. She then sold it to former Rover P6 Owners Club committee member Terry Foley in October 1984. When Foley bought it for £500, along with miscellaneous spares, there were 40,000 miles showing on the milometer. Later offered for sale through the P6 Club, the new owner was Lt Col. Robert Gardner, who took possession in April 1987 for £350. The car was in safe hands since Gardner already owned the prototype P6 2200 convertible built by Panelcraft and a Triplex glass-roofed 3500.
"Anne told me it had been a development car, used for high speed testing between Munich and Hamburg – driven flat out, full-throttle through the night by teams of drivers"
— Lt Col. Robert Gardner
He stored the car in his father's garage for a year. 'It was in a very poor state,' remembers Gardner. 'The passenger floor was only held in by the transmission tunnel and that looked like lace. Part of the boot floor was a piece of aluminium pop-riveted into place – Anne Hall must have had a friendly MoT man. It also arrived with what I understood to be a pre-production 2200TC engine.'
Realising the Rover's base unit was too far gone to repair Gardner located a 1965 rust-free one from America, which he seam-welded as per the original. All the rally-specific parts were added, 'We cut out the rear suspension mountings, the reshaped boot area, extra spare tyre mounting, the sump guard mounts and swapped over the running gear; front and rear axles, gearbox and dashboard.' He used the two-litre engine from the American P6 because the 2200 engine was incorrect for the spec of the car. Other missing parts were found on a £50 donor car Gardner bought sight unseen and soon realised was another ex-works car: 'It had the mountings for stopwatches, a map reading light, the grab handle for the navigator – and all these parts bolted right into the holes in the white car's interior. Of course if I found that now I'd restore it as well!'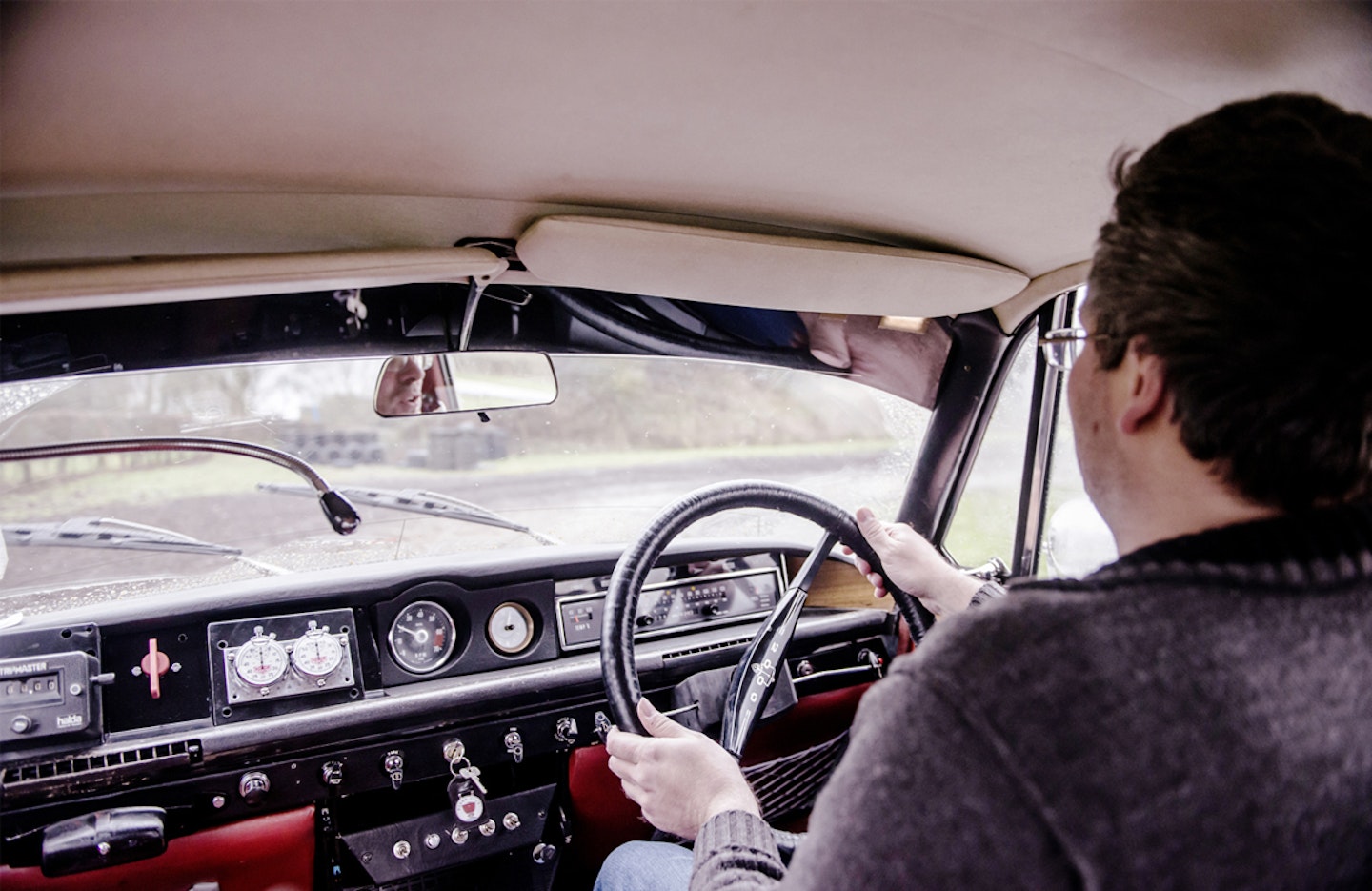 When Gardner later invited Anne Hall to inspect the car he recalls it was she who said the Rover had been a development car, 'Anne told me it had been used for high speed testing between Munich and Hamburg – driven flat out, full-throttle through the night by teams of drivers.' Indeed the rumour that JXC 8C became a 300,000-mile-plus active testbed, a prototype for the 2000TC and 2200TC production models, has stuck with the car. Unfortunately, after speaking with people who worked in the development department, that now doesn't seem likely – especially as TC prototypes were being entered in rallies two years previously.
'When I met Anne she also said that from time to time cars would get their number plates swapped around for various reasons, making it difficult to keep track of which car did what,' Gardner continues. He describes Hall as 'One of those indestructible old ladies who don't age. She still had a chip on her shoulder about once being described in the press as "the navigator" when she had driven most of one rally herself while her navigator was asleep. With no one to map read she had to catch the car in front and follow it! She was also frustrated that Rover refused to bend the rules and fit faster-ratio gearboxes and rear axles like so many of the other teams apparently did.'
Gardner kept detailed notes of the restoration hours he worked on the car – 562 by the time the Rover was MoT'd in January 1990. He sold it in 2007 although says he never fully completed the restoration. JXC 8C went through several hands before once more being restored, this time as a £15,000 rebuild. After competing on a couple of Le Jog events it featured in several classic car auctions and is currently owned by Neil Fender of Fender-Broad Classic Cars. Although the Rover is for sale, Neil bought the car largely because he liked it and was keen to enter it in some historic races. Could the car even be headed back for another crack at Monte Carlo in the snow? If it were mine I'd want to give it a go.
Thanks to: Neil, Guy and Chris at Fender-Broad for allowing us to cover their pristine car in mud. It is for sale for £21,995 (fenderbroad.com, 07794 477785). Thanks also to the Rally School at Castle Combe Race Circuit (castlecombecircuit.co.uk, 01249 782417).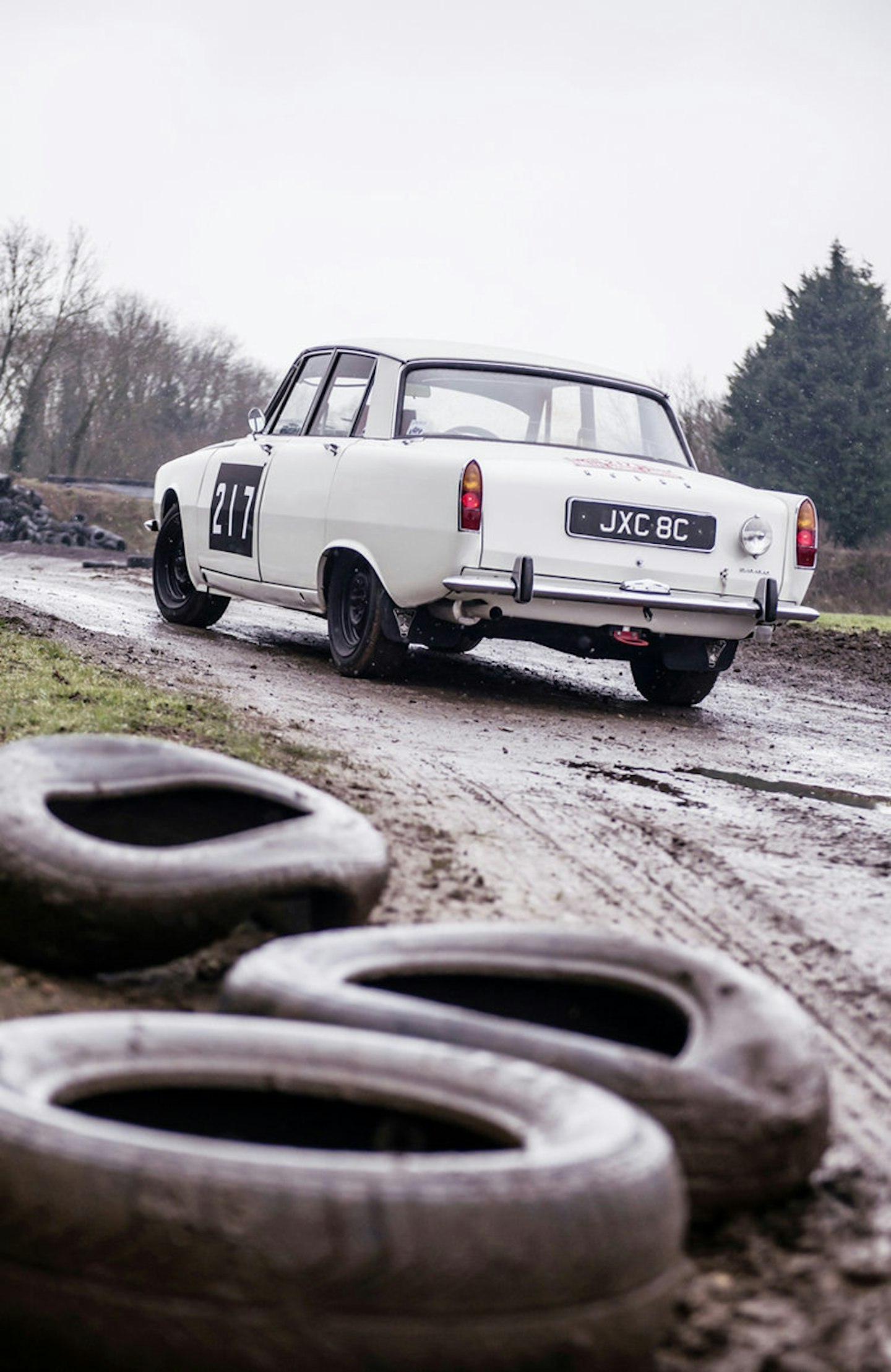 The Engineer – Rob Lyall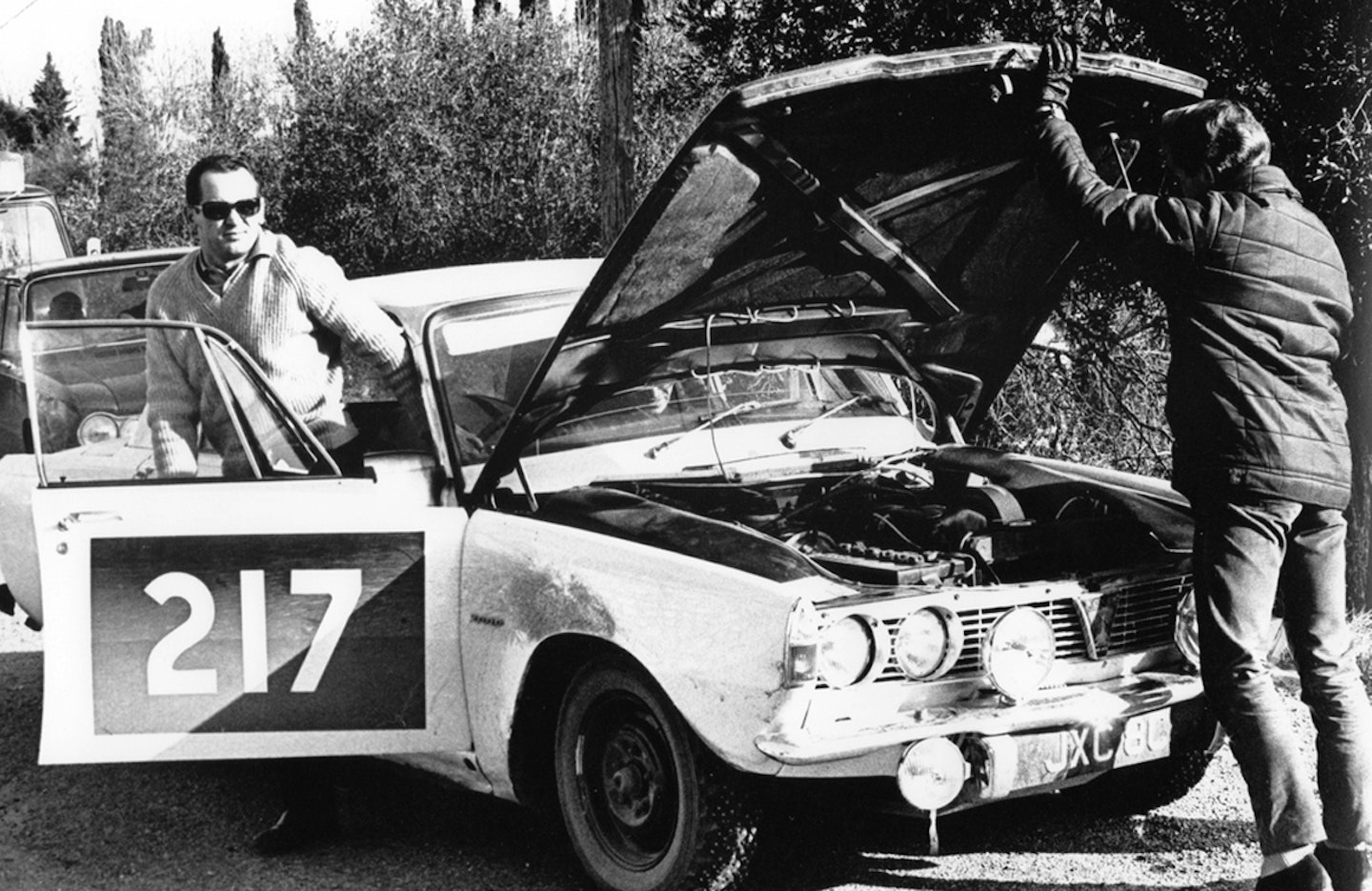 Rob Lyall worked in Rover's Engineering department for three decades and during the Sixties was responsible for perfecting the P6's ride and handling:, 'the P6 rally cars usually only did a year's worth of rallies,' remembers Lyall. 'Then they were either retired or became support cars – which also happened to several of the Rover P5s. Rover had four sets of four P6s and with an engine swap could change cars from Group 1 to Group 3 classification, so it's quite difficult to keep up with which car did what. I know one or two were sold off, I think a couple went to the British Army Motoring Association. I highly doubt one would become a development car following a rally career, but you never know.
'Rally cars were never standard, the teams did everything they could to improve them. The boot floors were raised an inch for ground clearance and the rear brake discs were nitrided to prevent them shattering when the cars grounded. Gearbox ratios were altered – all the sorts of modifications that couldn't easily be checked on sight.
'My job on the P6 involved assessing different tyres, steering box ratios, cornering, wet road handling etc. We used to test tyres to prove they could do a 1000 miles at 100mph. At first we used the M1 and then the M6 between Stafford and Preston. Later we'd use the Italian Autostradas; Turin to Milan, and Rome to Naples for about ten hours a day. Most of the cars were scrapped before they reached 100,000 miles. They'd only last a year and be out of date. I always liked the P6; I still own one. It remains a very underrated car, the handling was phenomenal.'