Choose a subscription to Classic Cars as a treat to yourself or as a gift this festive season.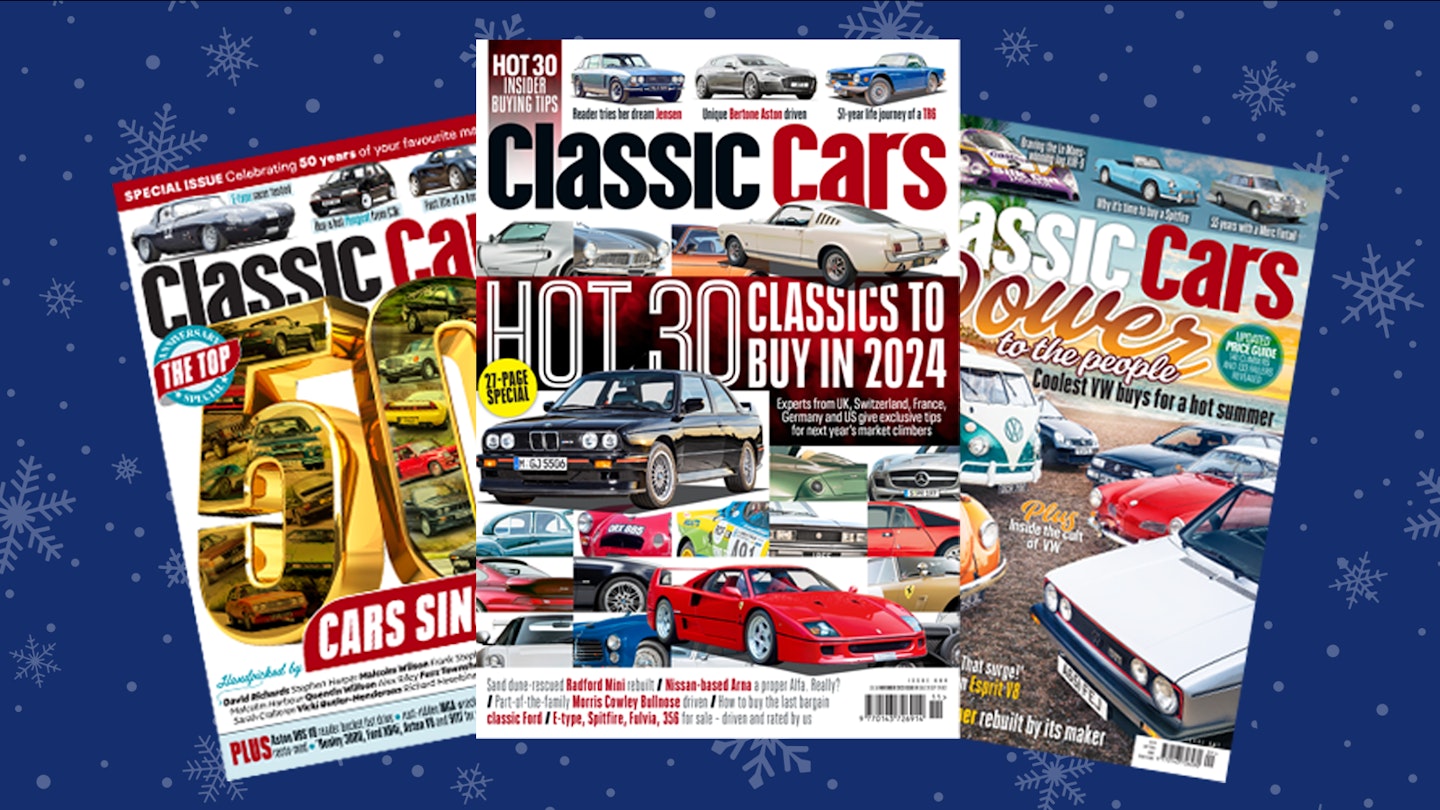 Every issue of Classic Cars is packed with great cars from the past with inspirational human stories of pursuing, owning, driving, restoring and living with them. Plus, there's the latest and sharpest coverage of market trends, buying advice, events and news to help classic enthusiasts enjoy motoring to the full.
Make the most of our seasonal special offer and get the first 6 months of Classic Cars for just £19.99 when you subscribe. Plus, get FREE UK delivery every month. If you're purchasing as a gift, you'll have the option to send an e-card to let them know their gift is on the way.